Let's face it – some gifts are lame. New socks? That sucks. Stationary? Boring. A new tie? Please, it's the adult version of receiving a school uniform for your birthday. Sure, it will get some wear, but you're not exactly bouncing off the walls with excitement over it. The sad reality is that not all Christmas gifts were created equal, so it's best to just drop the whole seasonal charade entirely. This year, forget finding something heartfelt and turn your sights towards the good sh*t. These funny Christmas gifts might not be the most useful or practical, but they'll get the job done. It is known as the silly season, after all.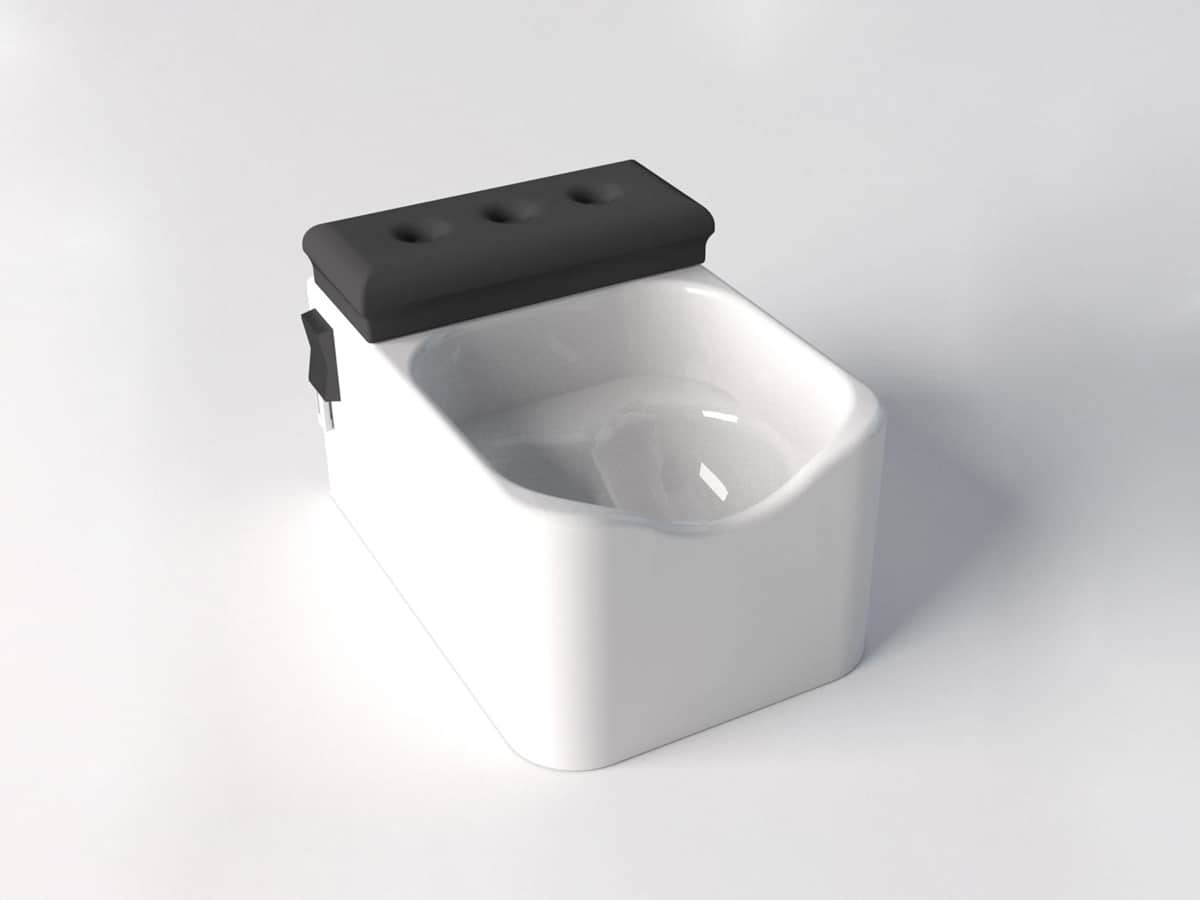 Testicuzzi
In the mood for some chunky dunking? As we all know, there's nothing more relaxing than a warm soak in the jacuzzi after a long day, and thanks to the Testicuzzi, you can treat your dangling bits to the same pleasurable experience. Soothing the body and soul, this small hand-held jetted tub allows the user to delicately dunk their nuts, relishing in the gentle caress of a solid stream. It features an ultra-soft silicone penis perch, contoured rim and dual sack-sized interior basins for junk dunking, alongside a battery-powered flow of easing air bubbles for muscle relaxation. Give the gift of a great balls this festive season. -USD$69.69
Buy it here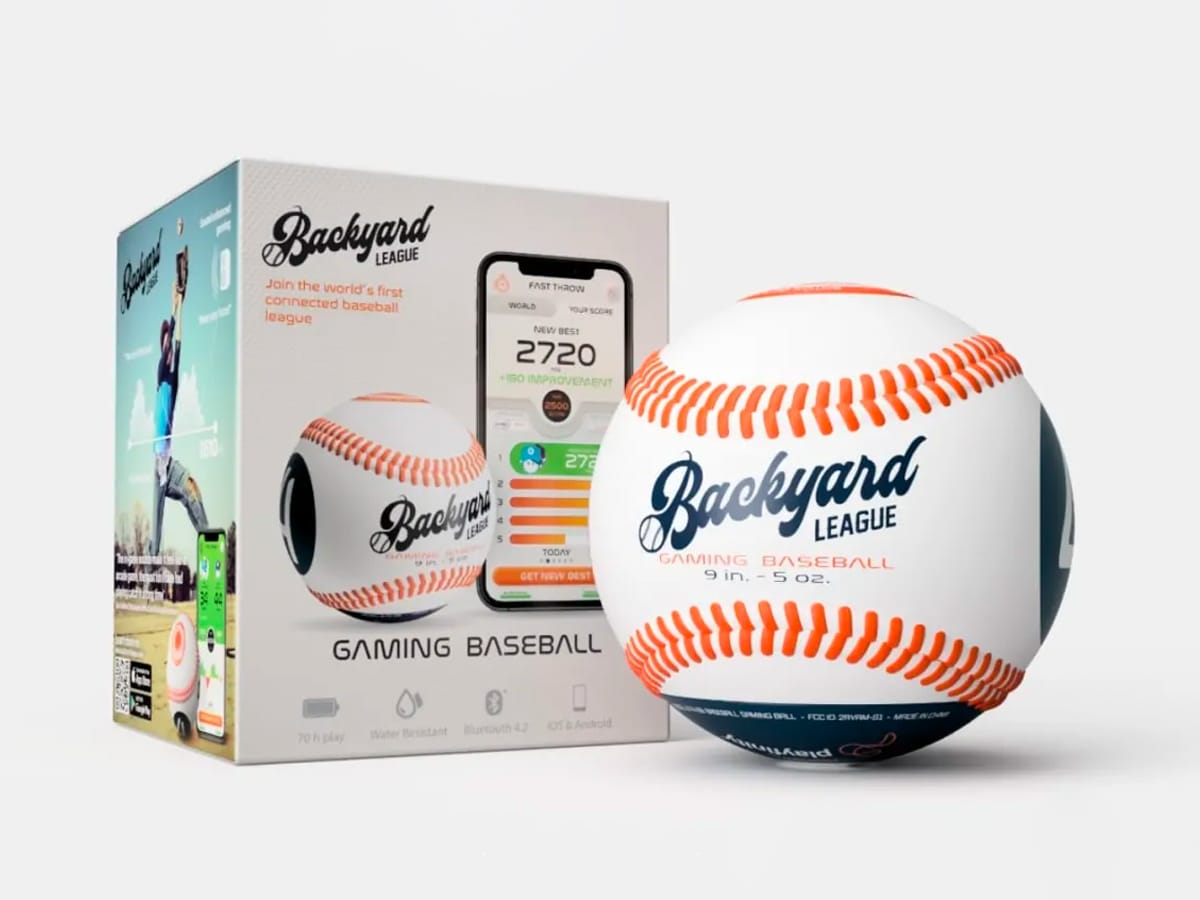 Backyard League Gaming Baseball
You'll be hitting some dingers this Christmas with the Backyard League Gaming Baseball. Landing somewhere between high-tech training equipment and friendly competition, the ball measures and detects your actions, giving you an arcade game feel with live commentary and sound effects. If your Christmas Day antics usually result in some sibling arguments, this baseball will give you the stats to settle the dispute. -USD$89
XIAOMI Cyberdog Robot
Sure, man's best friend is great, but can he do flips? Can he be controlled via app? CAN HE RECORD VIDEO THROUGH HIS EYES? Probably not, which is why XIAOMI's Cyberdog Robot is the far superior pet this Christmas. The high-tech companion has a wide range of movements including running, jumping, turning left or right, and leaning forward. It can also do a backflip, roll around, and stand on its hind legs. Gifting your kid a labrador is cliche. Give them a robotic animal that moves in a way that will haunt their dreams forever. -USD$1,599.00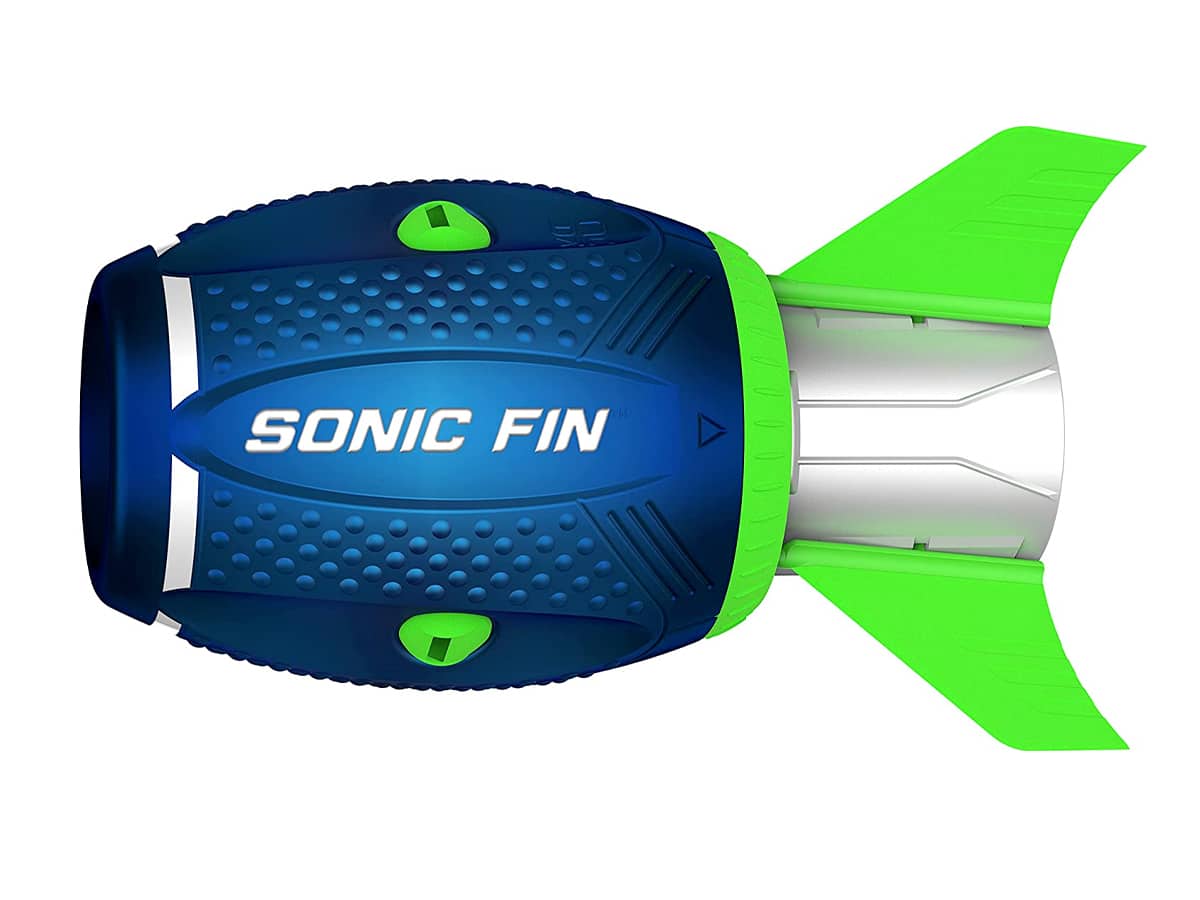 Aerobie Sonic Fin Football
How do you feel about MAXIMUM SPEED AND DISTANCE? According to the incredibly aggressive and caps-laden product description, that's exactly what you'll get from the SONIC FIN AERODYNAMIC HIGH-PERFORMANCE FOOTBALL. Endorsed by NFL legend Russell Wilson, this ball makes for some fun-filled holiday antics. -USD$15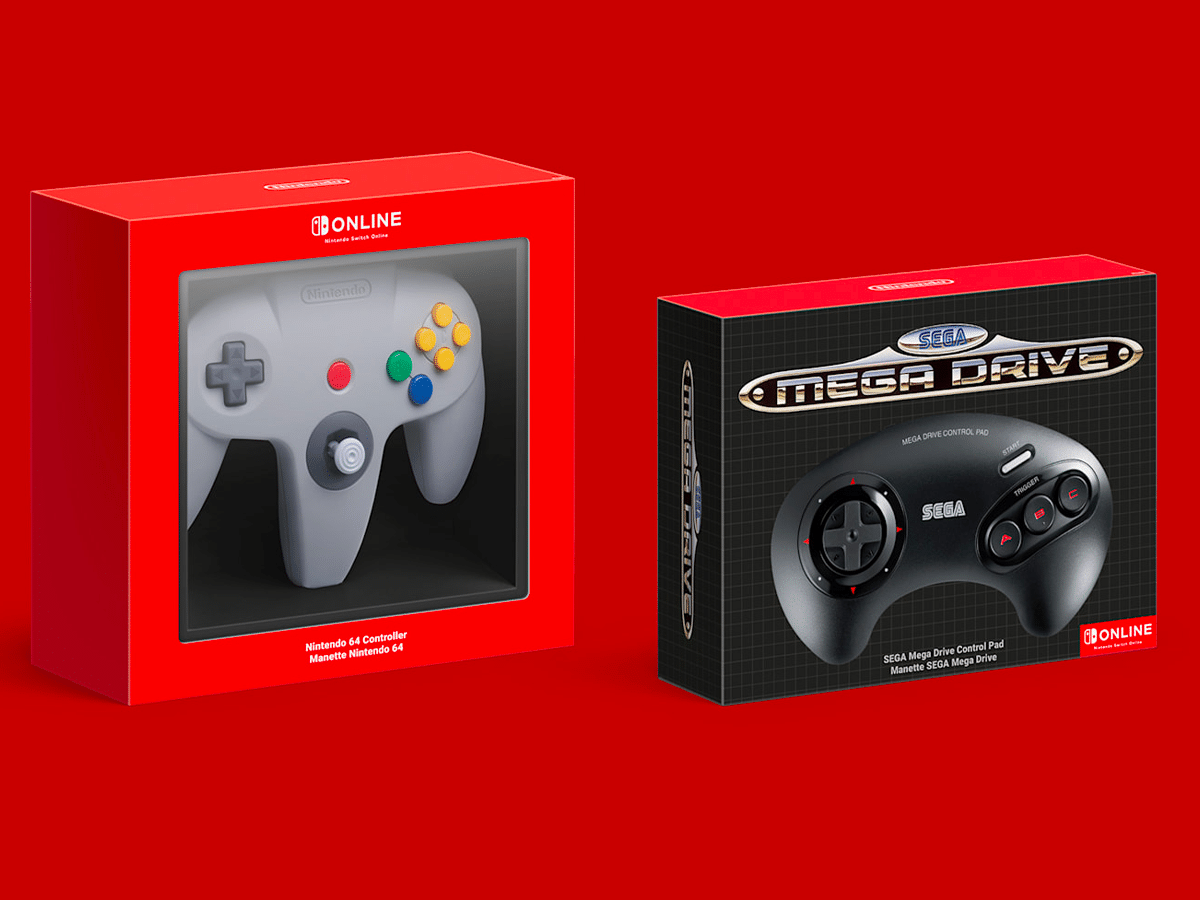 Nintendo Switch N64 & Genesis Gaming Controllers
The year was 1997, you raced downstairs to see a new copy of 007 Goldeneye under the tree. Ramming that cartridge into your prized Nintendo 64, you revel in the mysticism that was 2D graphics and the pixelated faces of your enemies as your crushed them with consummate ease. Now, you can relive the glory days with the new Nintendo 64 and Sega Genesis gaming controllers for Nintendo Switch. Fully compatible with all new games, these hand0-held pieces of nostalgia transport you back to the days when Adam Sandler was still funny. Nah, we're just kidding. Sandler is still the man.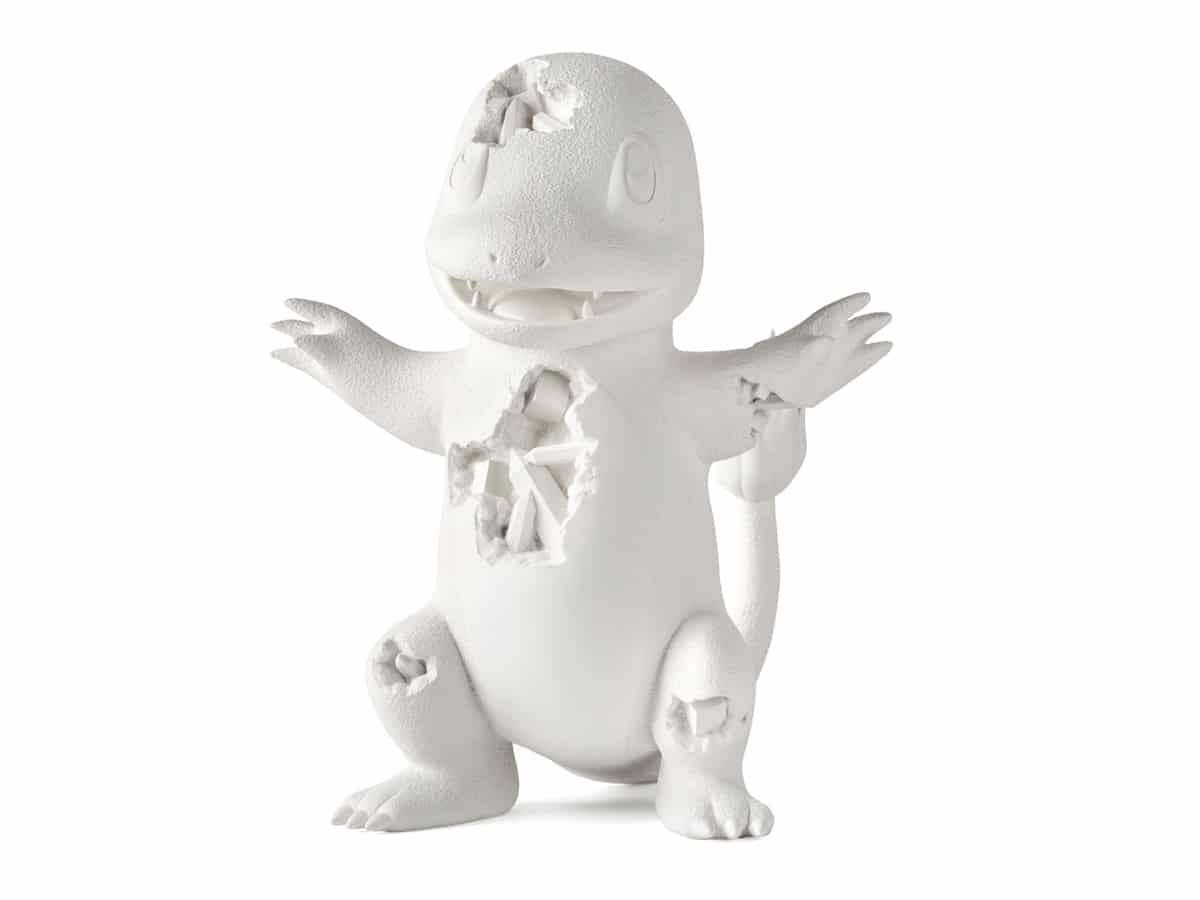 Daniel Arsham Crystalised Charmander
If you, like us, are in that weird stage of life where you're maybe too old for Pokemon but too young to enjoy the regal pleasures of the fine art world, Daniel Arsham has you covered. The famed installation artist has created a crystalised Charmander shaped from white cast resign and crushed crystal. Amazingly, this delicate piece of art is cast from a hand-sculpted model made in his studio. It measures 33cm tall and weighs 6.1kg, making it sturdy, but don't play around, only 500 pieces of the edition are made available, and as we all know, you gotta catch em all. -USD$5,500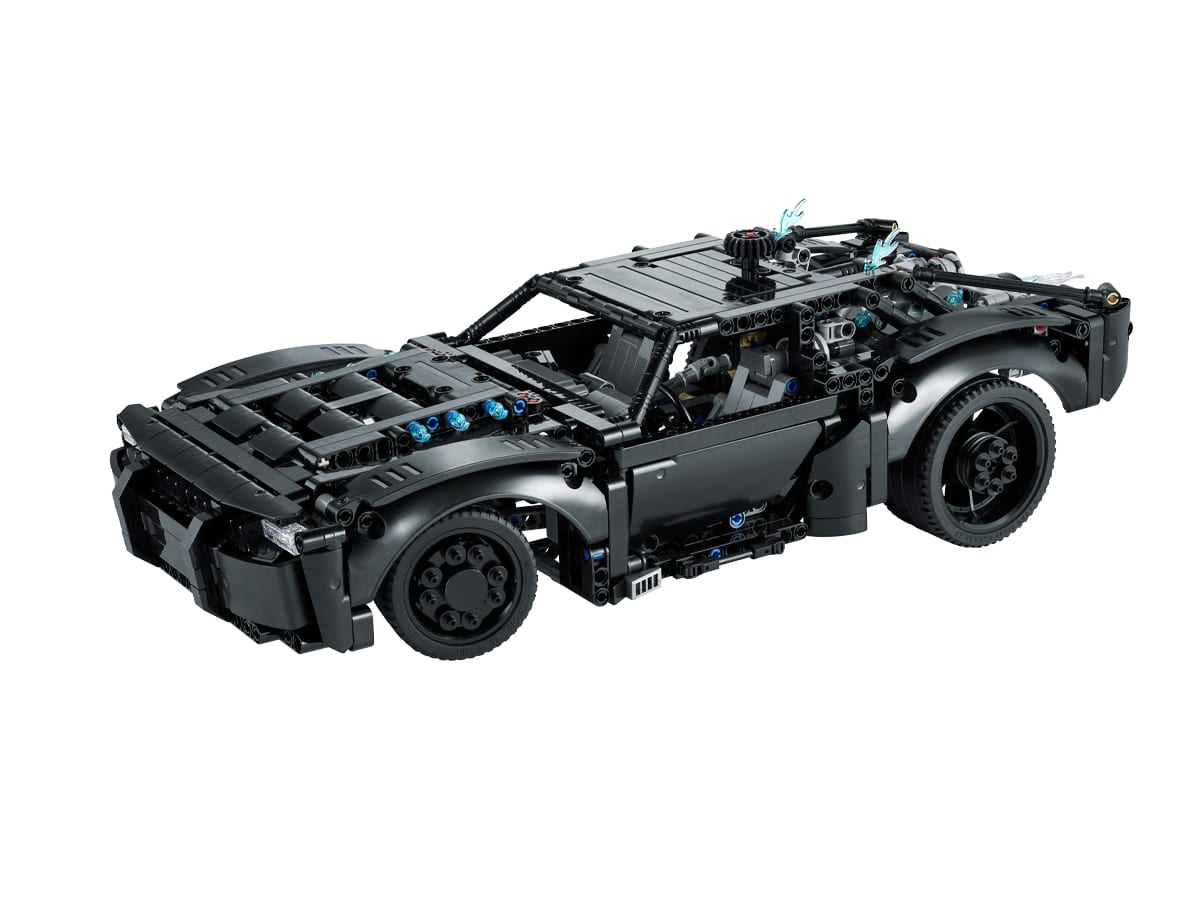 LEGO The Batman Batmobile
Christian Bale's Batman might have had The Tumbler, but Robert Pattison's caped crusader has a badass piece of American muscle to back him up. Thankfully, the legends at LEGO have recreated the beast from the upcoming Matt Reeves flick, with a true-to-life design packed with hot features. Inside the 1,360 piece kit, you'll find a red light that adds an awesome glow to the transparent toy engine at the back, while the yellow brick lights up the front grille. There is also steering on the front wheels, differential on the rear wheels, a spinning flame, plus opening doors and bonnet. And before you ask, no LEGO is not for kids. It's for connoisseurs. -USD$169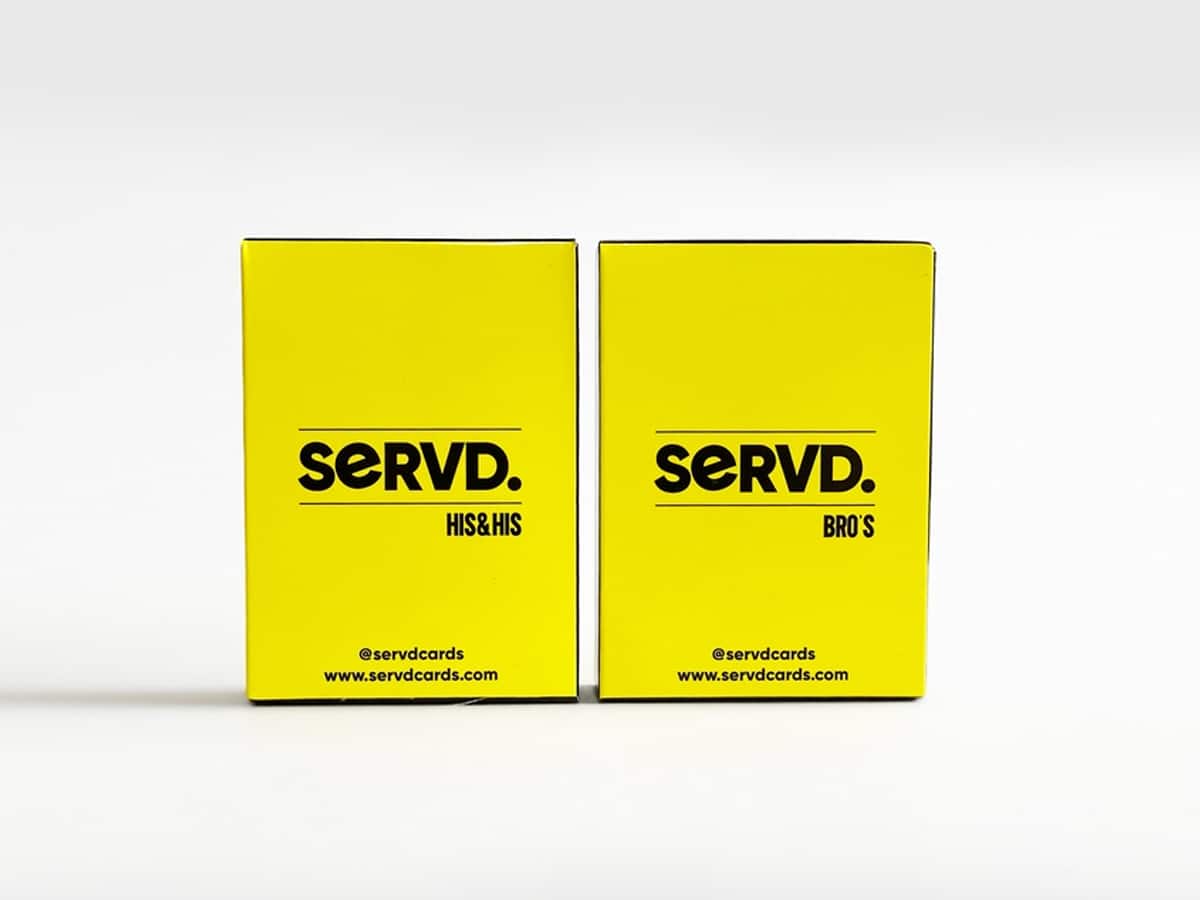 Servd Cards
The real-life card game played between besties and couples, SERVD takes everyday scenarios and turns them into actions. Each player agrees to a timeframe (E.g. a week, a month, 6 months) before the cards are split up and dished out cards whenever.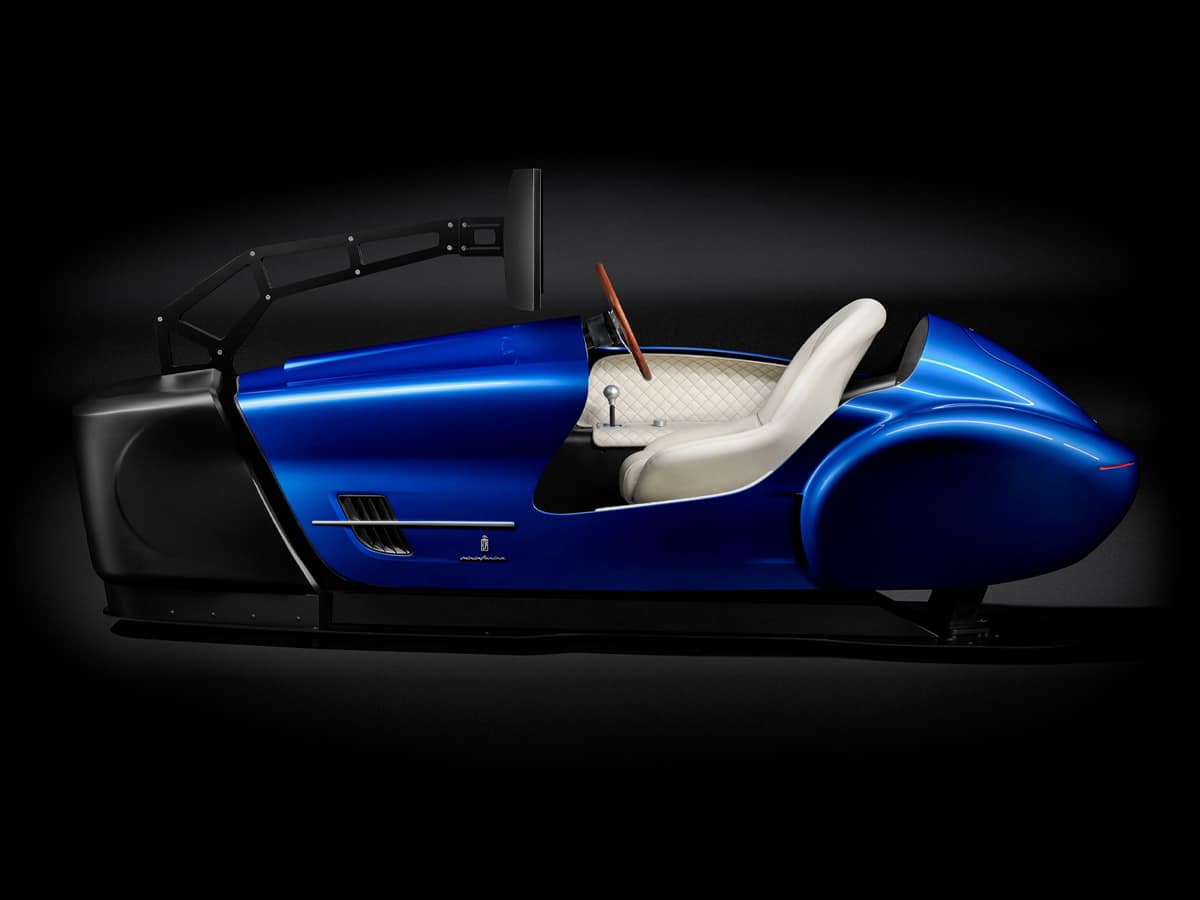 Pininfarina Leggenda eClassic Driving Simulator
You may never get to drive the real thing, but you can play along. Inspired by the Pininfarina 202 Cisitalia, a groundbreaking design masterpiece that has been on display in the MoMA in New York for more than 70 years, this driving simulator takes you as close as can be. It features emergency safety sensors, a sophisticated PC engine. 49″ curved screed, classic Nardi steering wheel, gear lever and bespoke subwoofer audio system, putting you right in the driver's seat. -USD$130,600-$163,300
Amiga 500 Mini Console
Want to play video games with your kid cousins that you'll actually beat them at? You need the Amiga 500 Mini Console. Featuring a perfect emulation of not only the original A500 but also the Advanced Graphics Architecture (AGA) of the A1200, the console includes 25 classic Amiga games, selected from a simple to use carousel, including all-time greats like Alien Breed, Another World, Chaos Engine, Simon the Sorcerer and Worms. Fuel your competitive spirit and send those Fortnite twelvies home crying.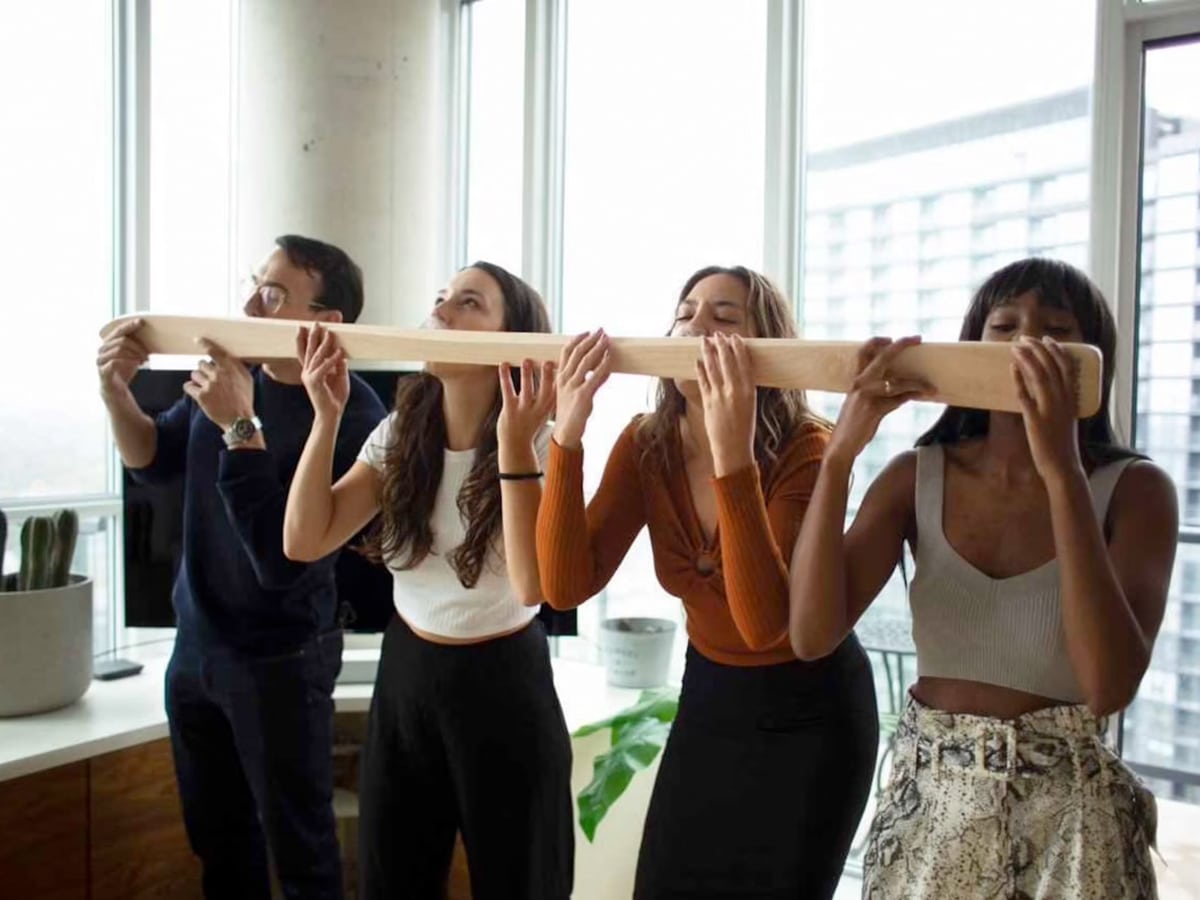 The Shot Ski
Now, this is drinking artistry. Handcrafted from solid Ontario hardwood, the Shot Ski is a perfectly proportioned and gorgeously grained piece of drinking accoutrement. Simply place four shots on the embedded neodymium magnets, grab your drinking partners and hoist away. it's a Christmas miracle, four drinks at once! Now all we need is three friends.-AUD$424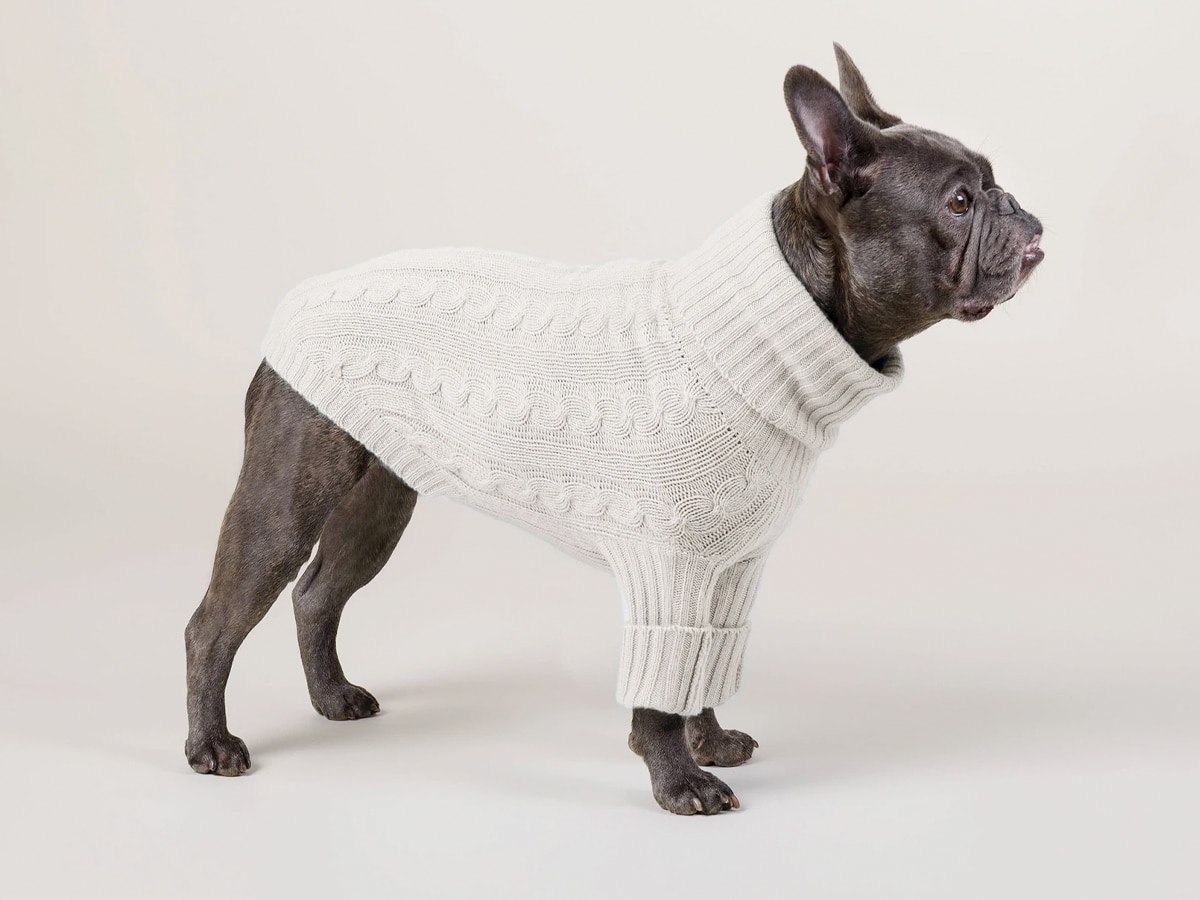 Pawshmere Pablo
Some dogs simply need to be spoiled and for the primped and proper pooches around town, the Pawshmere Pablo will suffice. Made of 100% cashmere, sourced and manufactured in Nepalm, this canine accessory is to die for. Better yet, secure a Pashmere Pablo for your new XIAOMI Cyberdog Robot to really get in the holiday spirit. -£130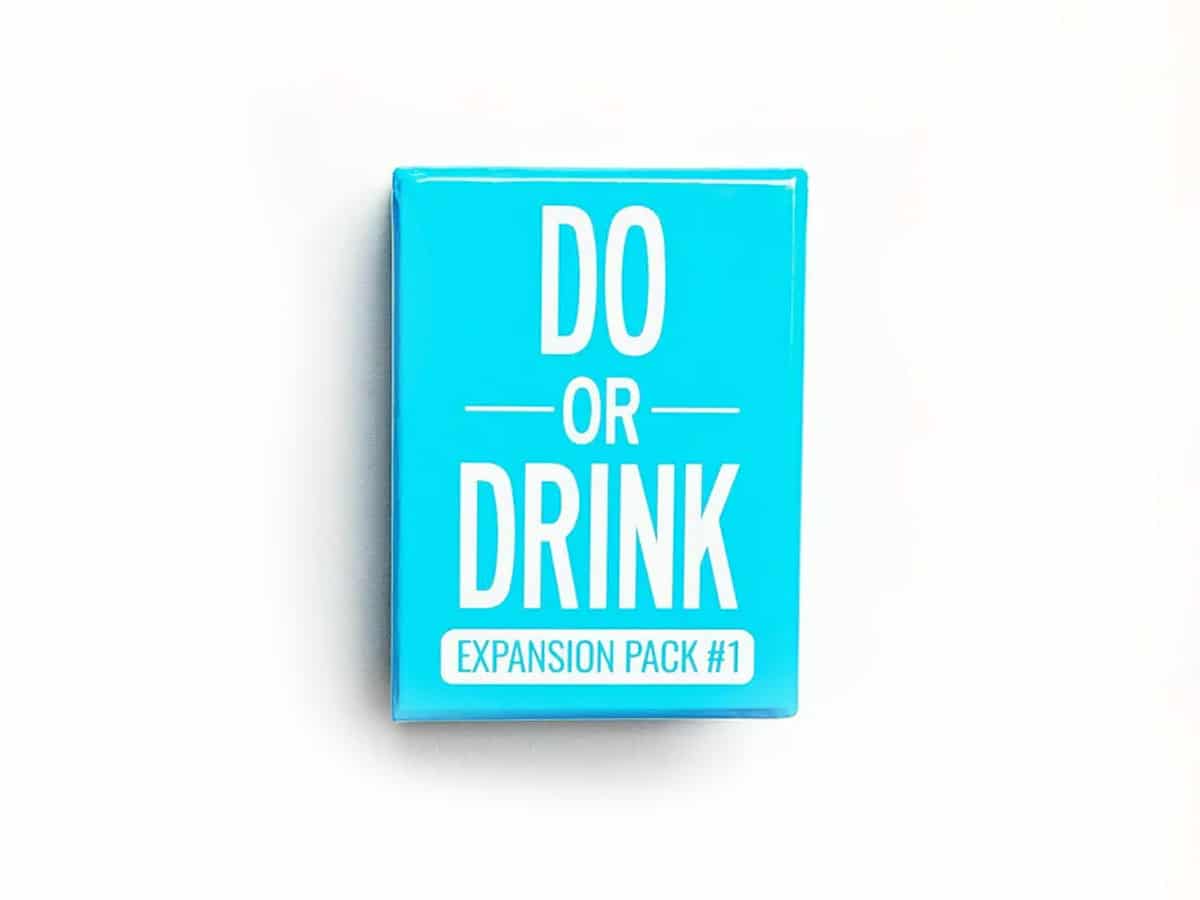 Do or Drink
Truth or dare gets an 18+ extension in this fun-filled party game. According to the brand, this stocking stuffer gets rid of the cheap flimsy cards that wilt when wet, instead crafting thick, rugged cards that stand up to any amount of partying and all-night fun so you can take your party to go to a whole new level. -USD$24.95