Man of Many's Most Wanted – January 2022
Welcome to the first edition of Man of Many's Most Wanted. A monthly curated series where we break down the hottest, most sought after, and best products decided by our team – if money was absolutely no object. It's fun to lust over the best products in the world (we find ourselves doing it every day) so here, you'll get to do the same yourself while meeting the team and understanding what makes us click. Hint: it's mostly gear.
In this first edition, we're checking out everything from the brand new Toyota LandCruiser 300, to the latest from Louis Vuitton, and even layering in a few cheeky zero-sugar beverages along the way. Let's check it out!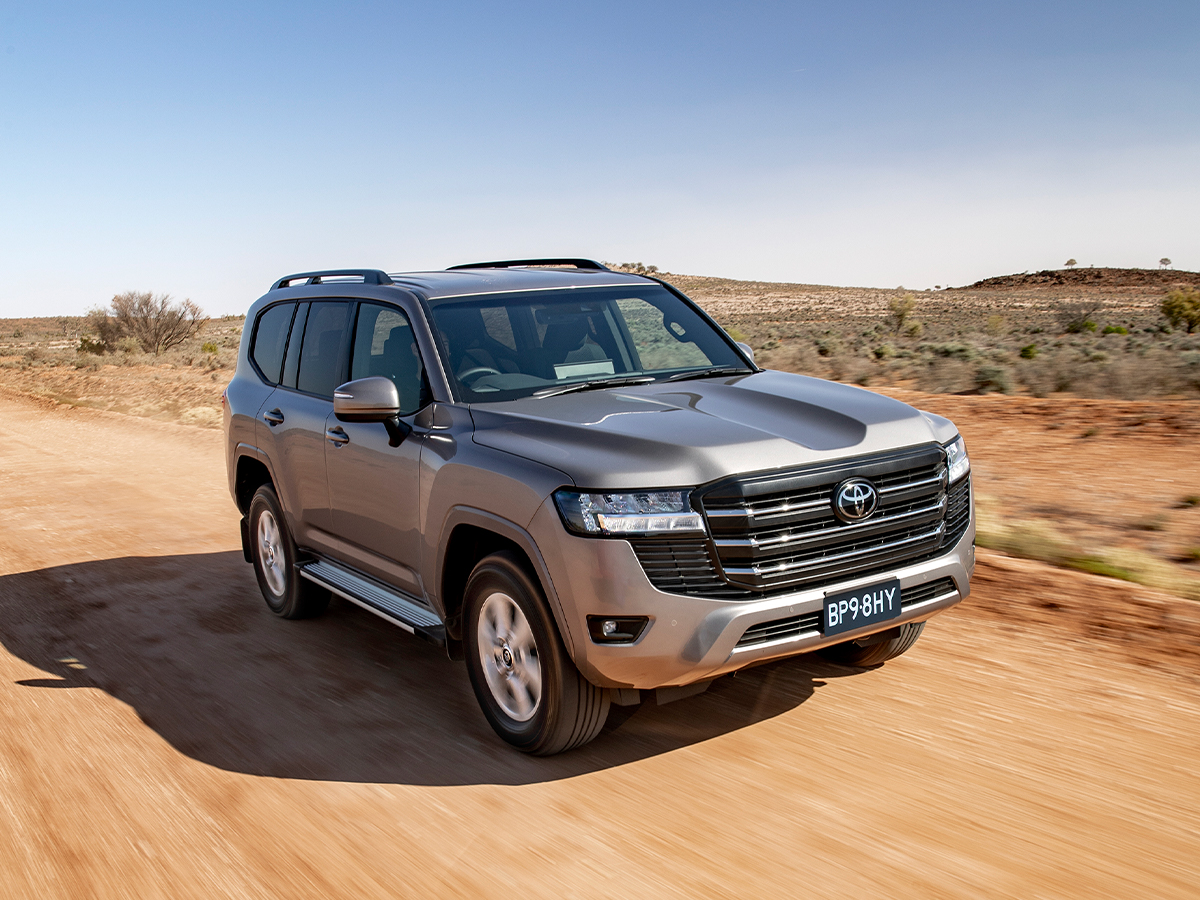 Toyota LandCruiser 300
If there's one car that comes to mind when you think 'adventure' it's the famous Toyota LandCruiser. We were lucky enough to jump behind the wheel of the latest Landcruiser 300 not once but twice this year to get a taste of the lifestyle this car offers.
What we learned on our journey is that Toyota has raised the bar once again when it comes to capability, safety, performance, and luxury, while keeping the iconic LandCruiser durability at the forefront. It all starts with the new 3.3L twin-turbo V6 diesel engine that delivers plenty of low-down punch when cruising on the freeway and tackling the tough stuff offroad. With 227kW and 700Nm on tap, this is the most powerful diesel LandCruiser yet and you can tell.
Taking on a new adventure has never been more comfortable. We like to call it 'functional luxury' and the LandCruiser is packed with state-of-the-art technology that smoothes over even the longest and toughest journeys. Key features such as Apple CarPlay, Android Auto, and Dynamic Cruise Control are standard across the range, with convenience features such as Lane Trace Assist, Emergency Steer Assist, and 3D Multi-Terrain Monitors available on VX models and higher. Our GR Sport variant was fitted with the 3D Multi-Terrain Monitors, and let us be the first to say this saved us from a few tight and tricky situations more than once!
A number of additional ownership benefits round out the package, including 5 years warranty + 2 years extended engine and driveline coverage, and capped price servicing of $375 per service up to 5 years, with complimentary map upgrades for 3 years. Pricing for the GX model starts at $89,990 AUD before on-road costs.
Chosen by: Ben McKimm
Wild Turkey 101 Zero Sugar Cola
In Partnership with Wild Turkey
You've heard the name, but it wasn't until we found this ready to drink and received a little history lesson in the process did our love for the Wild Turkey brand extend far beyond its famous Bourbon.
Located in Kentucky, the distillery is situated on a deep limestone shelf on the Kentucky River that provides a natural filter for crystal clear water. At the head of the operation is Wild Turkey father and son Master Distilling team, Jimmy and Eddie Russell, who have 101 years of collective experience working at the Wild Turkey distillery. While they aren't responsible for the name – that was distillery executive Thomas McCarthey back in the 1940s – the pair are responsible for the flavours. Most notably, distilling Wild Turkey in new American oak barrels with the heaviest char available.
The latest in a long line of ready-to-drink options, Wild Turkey 101 Zero Sugar Cola continues the long tradition of quality and innovation. Coming in at under 100 calories, the ready to drink is a healthier option than alternative full-sugar options and balances the bold earthy bourbon character with refreshing zero sugar cola to give it a silky smooth finish. The higher proof means the perfectly aged bourbon flavours shine through and we recommend serving Wild Turkey 101 Zero Sugar Cola icy cold.
Chosen by: Nick Hall
Louis Vuitton Christopher
All it takes is one look at this stunning backpack to know that it can only come from a place like Louis Vuitton. Part of the brand's Trunk L'Œil capsule collection, it features coated canvas construction, stylish vintage patterning, neon accents, gold hardware, flap opening, press stud and drawstring closure, textile lining, and cowhide-leather trim. There's a single handle at the side along with the standard back straps, giving you at least two ways to carry. Also featured are exterior pockets, a zipped inside pocket, and a designated interior iPad pocket. Luxury be thy name!
Chosen by: Denise Barnes
The GlenDronach 50 Year Old
Iconic Highlands distillery The GlenDronach just released one of their rarest expressions to date and we were lucky enough to partake in a virtual tasting. Now we're after an entire bottle and with good reason, as this stuff is every bit as complex and delicious as one might hope. After resting in Pedro Ximénez and Oloroso sherry casks for five decades, the juice was then married for final maturation in a solitary Pedro Ximénez cask. Whilst there is plenty of oak on the nose, the taste is pure decadence, delivering notes of stone fruit, creme brulee, bitter chocolate, and nuts within an impossibly dense body. Master Blender Rachel Barrie put this beast together and she was quite choosy in terms of cask selection. As a result, there are just 198 bottles of The GlenDronach 50 Year to spare.
Chosen by: Scott Purcell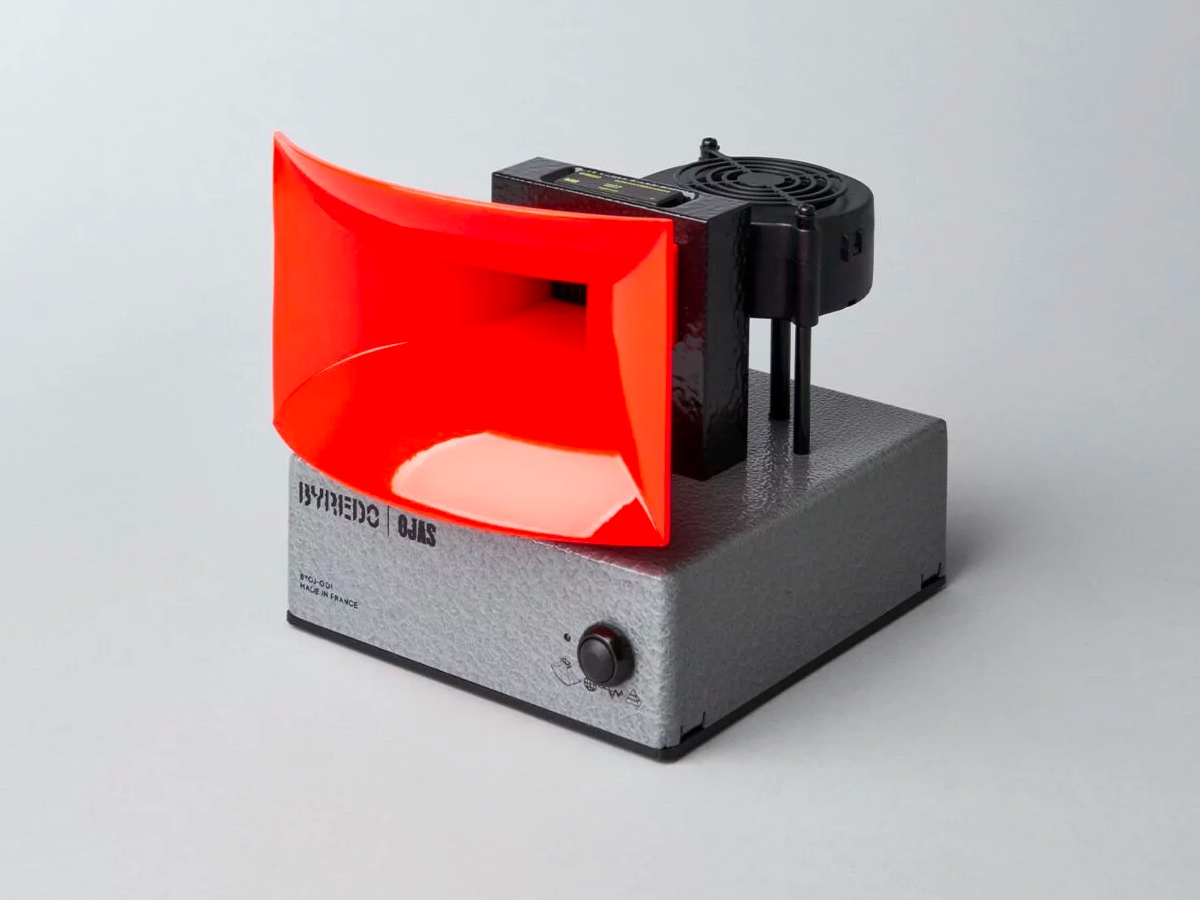 Byerdo's Olfactive Stéréophonique Diffuser
Have you ever seen a product that makes you feel like you're discovering a world you didn't even know existed? Byerdo's Olfactive Stéréophonique Diffuser is one of those products. Designed in collaboration with Devon Turnbull—founder of speaker and accessories brand OJAS—it takes the visible form of an artisanal speaker. But as it turns out: looks can be deceiving. What does indeed look like a high-quality speaker is, in fact, a limited edition diffuser created with "speaker design theory" in mind. Its unique scent invokes meditative effects and helps set the stage for a multi-sensory experience, should you bring music into the mix. We should remind you again, however, that this is not a speaker and thus it does not deliver sound. Nevertheless, it would look great in your media room next to a real speaker from OJAS or a similar brand.
Chosen by: Scott Purcell
Canon EOS R5 C Full-frame, 8K Cinema EOS System Camera
We're pretty well-stocked when it comes to advanced cameras but that hasn't stopped us from drooling over this upcoming release. Compact, lightweight, intuitive, and ultra-fast, Canon's EOS R5 C combines specs from the Cinema EOS lineup with features from the standard EOS R5 camera. This is a best-of-all-worlds device and it delivers a 45 MP full-frame with CMOS imaging sensors to generate impeccable image quality. The camera's 8K/60P RAW cinematic video shooting is similarly superb. We've merely scratched the surface in terms of what this nimble product has in store.
Chosen by: Scott Purcell
Gibson Fly With The Firebird
American instrument maker Gibson has reimagined one of their most classic guitars. First introduced in 1963, the original Firebird featured a reverse body and headstock design. So too does this modern version, which likewise employs 9-ply mahogany/walnut neck-through-body construction to cultivate a warm and impressively durable sound. Thanks to a rosewood fingerboard with acrylic trapezoid inlays, this immortal axe offers seamless playability. It's also been outfitted with a redeveloped Alnico V Firebird pickup so as to bring out the unique output and tone of its iconic predecessor. Get it in either Tobacco Sunburst or Cherry.
Chosen by: Ante Pedic
Off-White Allover Check Flannel Arrow Shirt
To quickly glance upon this seemingly simple flannel and its rather exorbitant price tag is to wonder if there's a decimal missing somewhere. Then you realise it was designed by fashion icon Virgil Abloh (may he rest in peace) and everything falls into place. Inspired by traditional workwear, it was made in Italy from high-quality classic cotton flannel, with two pockets on the front chest. But the real action happens around the back, where one will find outsized signature Abloh branding. Now it all makes sense.
Chosen by: Ante Pedic
Tyrrell Winston Basketball Art
If you've ever seen MJ or Lebron at the height of their powers, then you already know that basketball is an art form unto itself. But Tyrrell Winston explores the artistic possibilities of the beloved sport in a different way. That is, the self-taught artist arranges old and often deflated basketballs into visually compelling grids, which double as studies of American culture at large. It's part of a movement he describes as "embedded history," whereby discarded objects relay historic narratives on multiple levels. Plus, it just looks plain awesome.
Chosen by: Geena Valos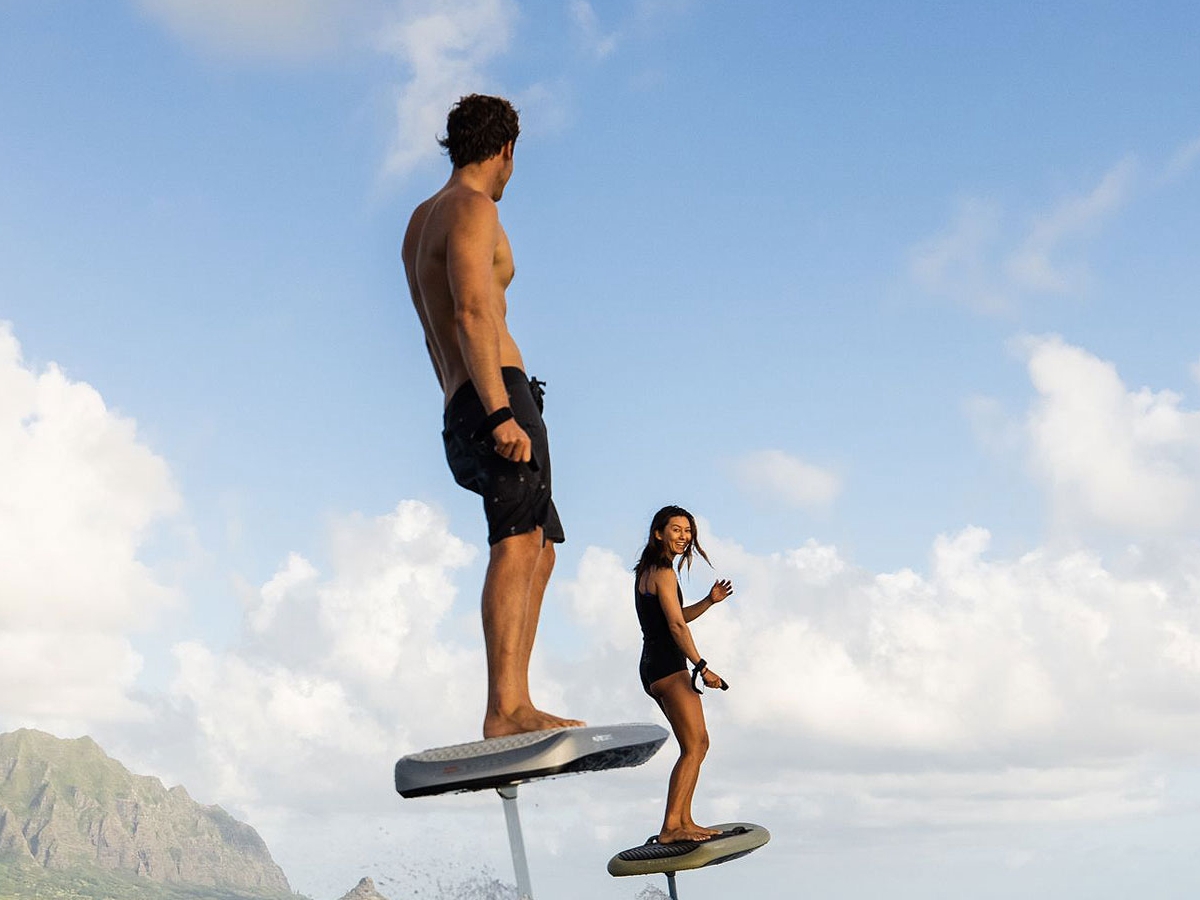 Fliteboard eFoil
No thrill-seeker's "most wanted" list is complete without the mighty Fliteboard. As if gifted to us by future civilisation, this electric hydrofoil is simpler, stabler, and more user-friendly than ever before. The board's motor is small in size but massive in performance, whilst a patented 'plug 'n play' system eschews data cables and over-complicated electronics in favour of an advanced battery. Use the Virtual Gear System to control this thing with relative ease and don't forget about the built-in LED lights. Put it all together and you will soon be master of the nearest watery domain.
Chosen by: Tim Fernandes
Burberry Reversible Vintage Check Thermoregulated Overshirt
Here we have another garment that might invoke a double-take when you scope the (somewhat outrageous) price tag. Then again: this is no ordinary garment. Brought to us by British luxury fashion house Burberry, the Reversible Vintage Check Thermoregulated Overshirt is chock full of desirable features. Lightly padded and cut to a relaxed fit, it flaunts retro-themed embroidered detailing inside and out. Then there's the quilted design, which was engineered with thermoregulation technology so as to expedite evaporation and improve breathability. As a direct result, the wearer is never too hot or too cold. Crafted from 70% recycled content, the overshirt includes polyester filling, press-stud closure, chest patch pockets, and more. Accept nothing less.
Chosen by: Clelia Niyikiza
Burberry Logo Appliqué Nylon Puffer Coat
Burberry presents the perfect protective puffer, which comes packed to the gills with glorious goose down. Its relaxed-fit hooded design is lined at the collar in wool-cashmere and equipped with brand logo detailing. Available in either black, honey, or charcoal grey, this coat is ready for all the cold weather you can throw its way. Take it to the slopes or the streets and stay cosy as you turn heads and ward off the elements in blatant style. That's the Burberry way.
Chosen by: Clelia Niyikiza
Jaeger-LeCoultre Master Ultra Thin Perpetual Calendar
When we sleep at night, we dream of watches like the Master Ultra Thin Perpetual from Jaeger-LeCoultre. Expertly executed, it houses a stunning dial display within a 39mm case of pink gold. The calendar complication manifests itself on the display with the utmost tier of elegance, whilst a moon phase aperture drives home the piece's illustrative essence. Under the skin is an automatic self-winding movement with a power reserve of 38 hours. A premium leather strap seals the deal. This isn't wristwear—it's art you can wear on your wrist.
Chosen by: Frank Arthur
Rimowa One Bottle Case
Ultra-rare bottles of booze deserve their own carry case for transport and that's exactly where this one from Rimowa comes into play. Crafted from anodised grooved aluminium, it features a cushy interior of black with tasteful silver accents. Measuring exactly H12xW36cm, the interior has room for one bottle and even hosts foam cushions to wedge and protect the bottleneck. It also keeps the contents insulated and cool over the course of several hours, thereby guaranteeing quality control. The only question you need to ask yourself is which bottle of yours is worthy of such a luxurious vessel?
Chosen by: Frank Arthur
SpaceX Human Flight
The theme of this instalment is "most wanted" so why not go for broke? With that in mind, here's something straight off the top of our bucket list. Thanks to SpaceX, fantasy has become reality and we're ready to leave Earth's atmosphere inside the Dragon spacecraft, which fits up to seven people at a time. It fully orbits the planet every 90 minutes, allowing you to witness everything from Giza's Pyramids to the Amazon River on a single trip. The company is also aiming to improve international travel times by way of Starship and Super Heavy, which can reportedly complete long-distance trips in as little as 30 minutes. To all this and more, we say: sign us up, Mr. Musk!
Chosen by: Frank Arthur