11 Most Expensive Divorce Settlements in History
Expensive divorce settlements often capture global attention, especially when prominent tech moguls and celebrated sports icons are involved. Beyond the headlines of A-Rod and J-Lo, the record-breaking divorce settlements predominantly emerge from Silicon Valley's elite. Delve into our comprehensive list of the 11 most expensive divorce settlements in history, where notable magnates find their names amidst massive financial splits.
Most Expensive Divorce Settlements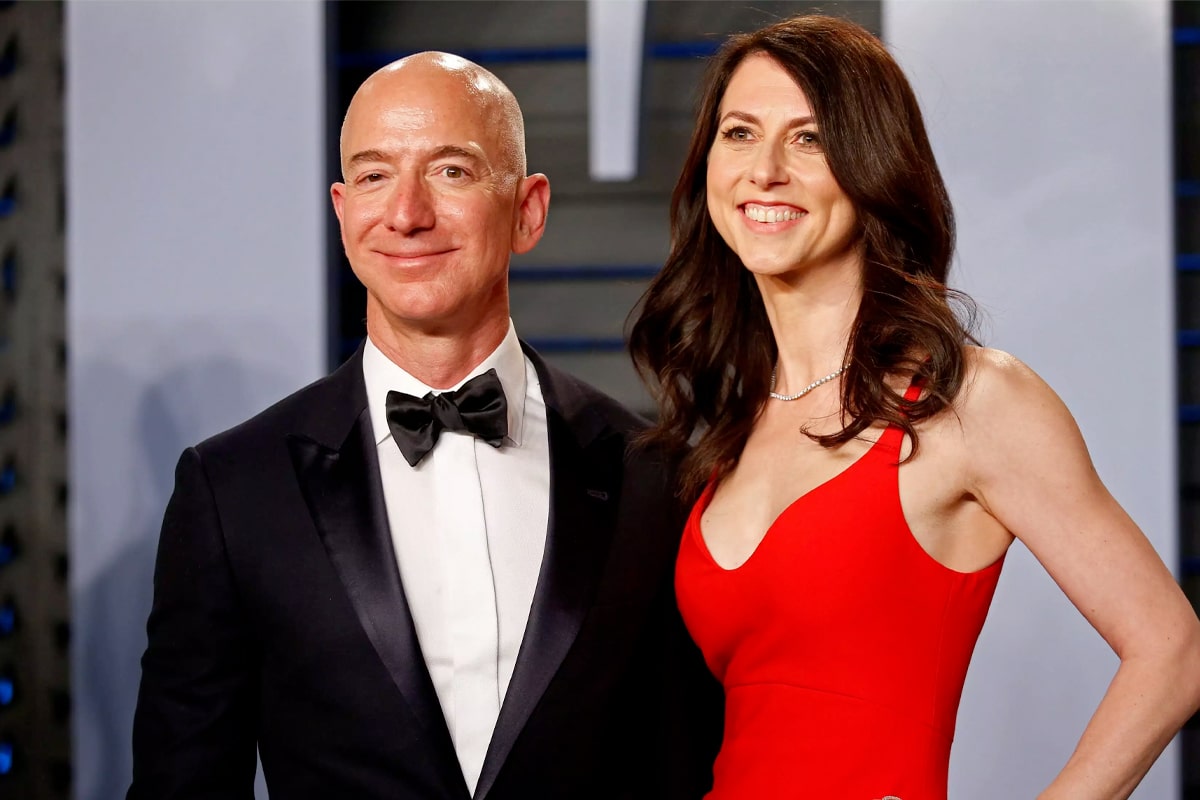 1. Jeff Bezos and Mackenzie Scott – USD$38 Billion
The big daddy of them all, Jeff and Mackenzie Bezos' split in 2019 goes down as the most expensive divorce settlement in history. After meeting while working at hedge fund DE Shaw, Scott subsequently helped Bezos launch global marketplace Amazon, sticking by him through the business' enormous growth. However, the divorce saw Mackenzie, who has since remarried, recieve a four per cent stake in Amazon worth more than $38bn, the value of which has skyrocketed over the past year. Immediately making her the world's fourth-richest woman, the divorce pushed Scott to the forefront of the wealth stakes, with a net worth of $61.2 billion. However, in trademark style, Scott then promised to give away at least half of her fortune.
Settlement: USD$38 billion
Divorced: 2019
Marriage: 26 years
Source of income: Amazon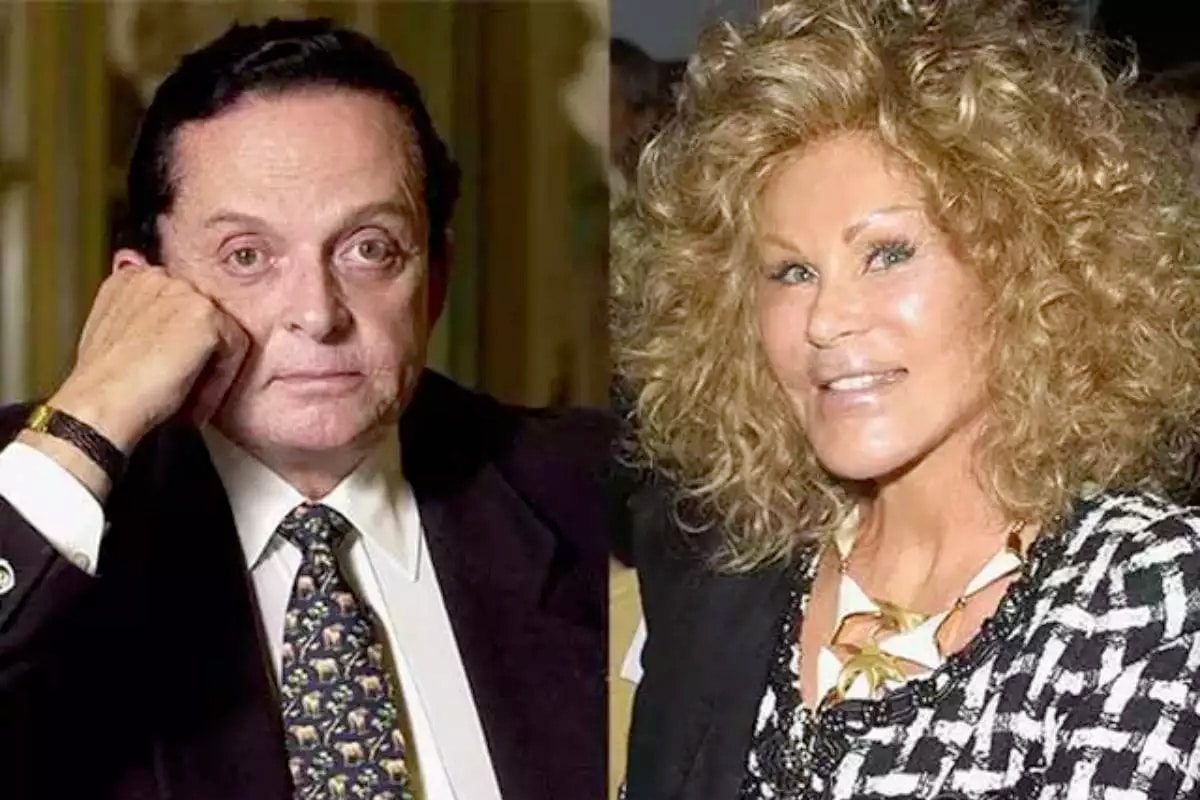 2. Alec and Jocelyn Wildenstein – USD$3.8 Billion
The American socialite best-known for her extensive cosmetic surgery, Jocelyn Wildenstein is also a star in the divorce stakes. Her high-profile divorce from billionaire art dealer and businessman Alec Wildenstein made major headlines across the globe, namely due to the revealing details of her lifestyle. Jocelyn once calculated her yearly telephone bill at $60,000 and food and wine costs at $547,00. In the actual divorce settlement, Jocelyn received USD$2.5 billion along with a $100 million pay packet every year for 13 years. The kicker? The judge stipulated that she could not use any alimony payments for further cosmetic surgery. She has since filed for bankruptcy.
Settlement: USD$3.8 billion with an additional $100 million each year for the following 13 years (USD$5.9 billion adjusted)
Divorced: 1999
Marriage: 21 years
Source of income: Art dealings, racehorses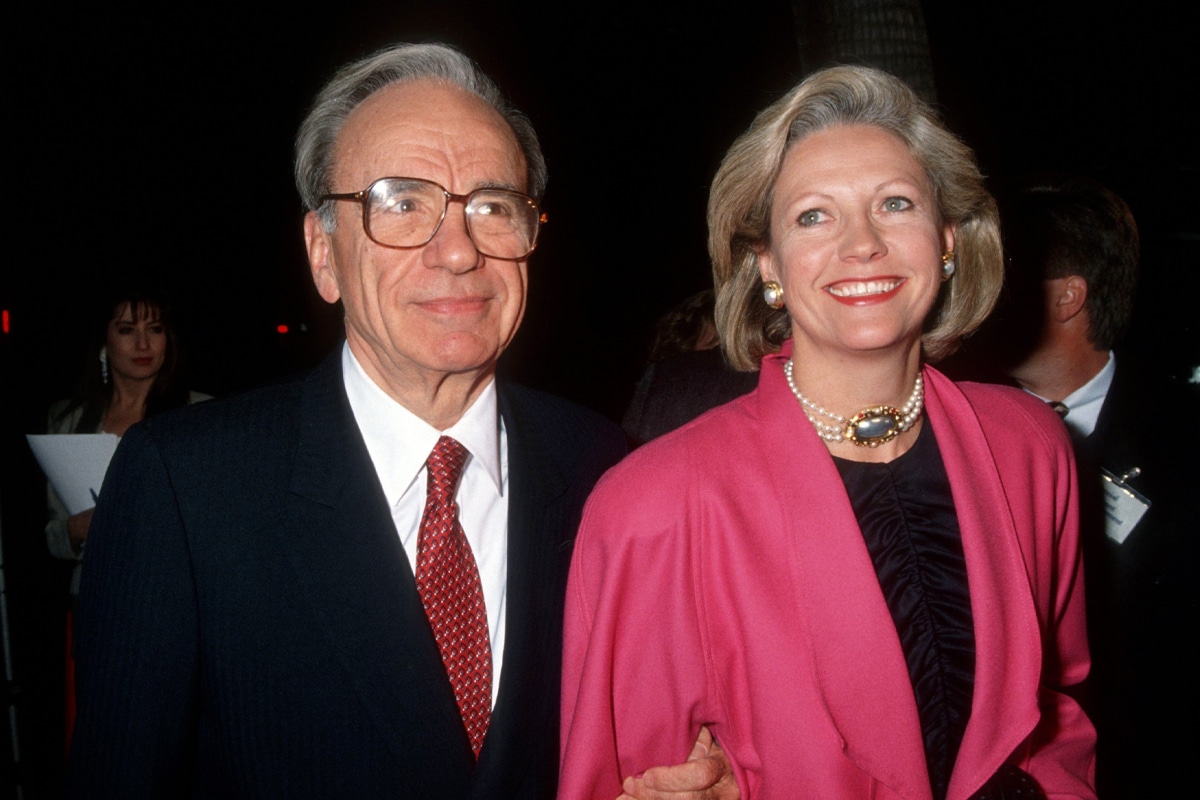 3. Rupert Murdoch and Anna Maria Mann – USD$1.7 Billion
The first wife of media mogul Rupert Murdoch, Anna Maria Mann was a journalistic star in her own right. The Scottish writer married Murdoch in 1967, mothering Elisabeth, Lachlan and James, however, in 1999, the partnership collapsed. According to Business Insider, Mann received a whopping USD$1.7 billion, including USD$110 million in cash from the divorce settlement. In the years that have passed, however, many Murdoch biographers have questioned that figure, suggesting the amount was "misapplication".
Settlement: USD$1.7 billion (USD$2.6 billion adjusted)
Divorced: 1999
Marriage: 32 years
Source of income: Media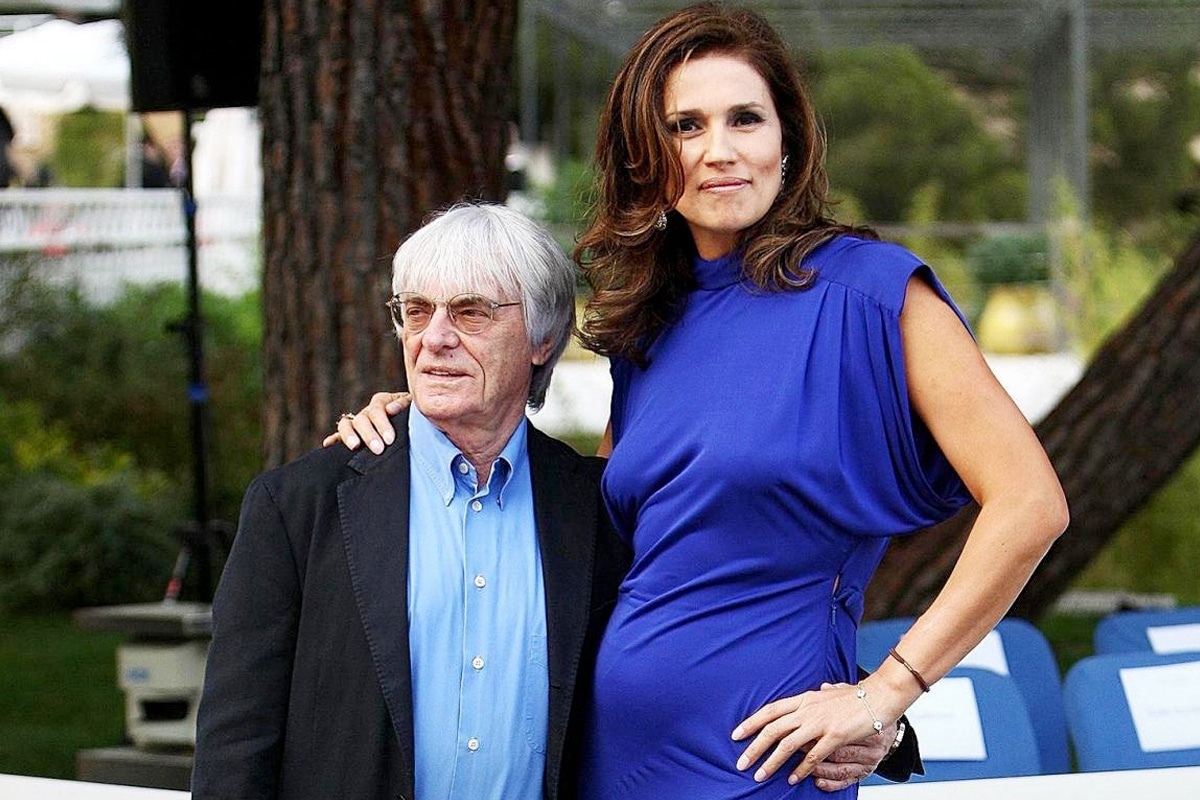 4. Bernie and Slavica Ecclestone – USD$1.2 Billion
It's no surprise that former Formula 1 chief executive Bernie Ecclestone has a lot of money, but his divorce settlement is one of the strangest in history. In the 11 years since his split from model Slavica, Ecclestone has received more than half a billion dollars from his ex-wife's trust, but you certainly wouldn't say he's the winner in this situation. It appears Slavica is paying him roughly USD$100 million per year, due to the fact that Ecclestone's assets were transferred into Slavica's name when he was suffering from serious heart problems in the late 1990s.
In 1999, he had a triple bypass, which if he had died, would have left his daughters subject to British death duties at the rate of 40 per cent, prompting him to transfer the assets. More than two decades on, Slavica technically still holds the deeds and pink slips on a number of his assets, along with a cool USD$1.2 billion settlement of her own.
Settlement: USD$1.2 billion (USD$1.4 billion adjusted)
Divorced: 2009
Marriage: 24 years
Source of income: Motorsports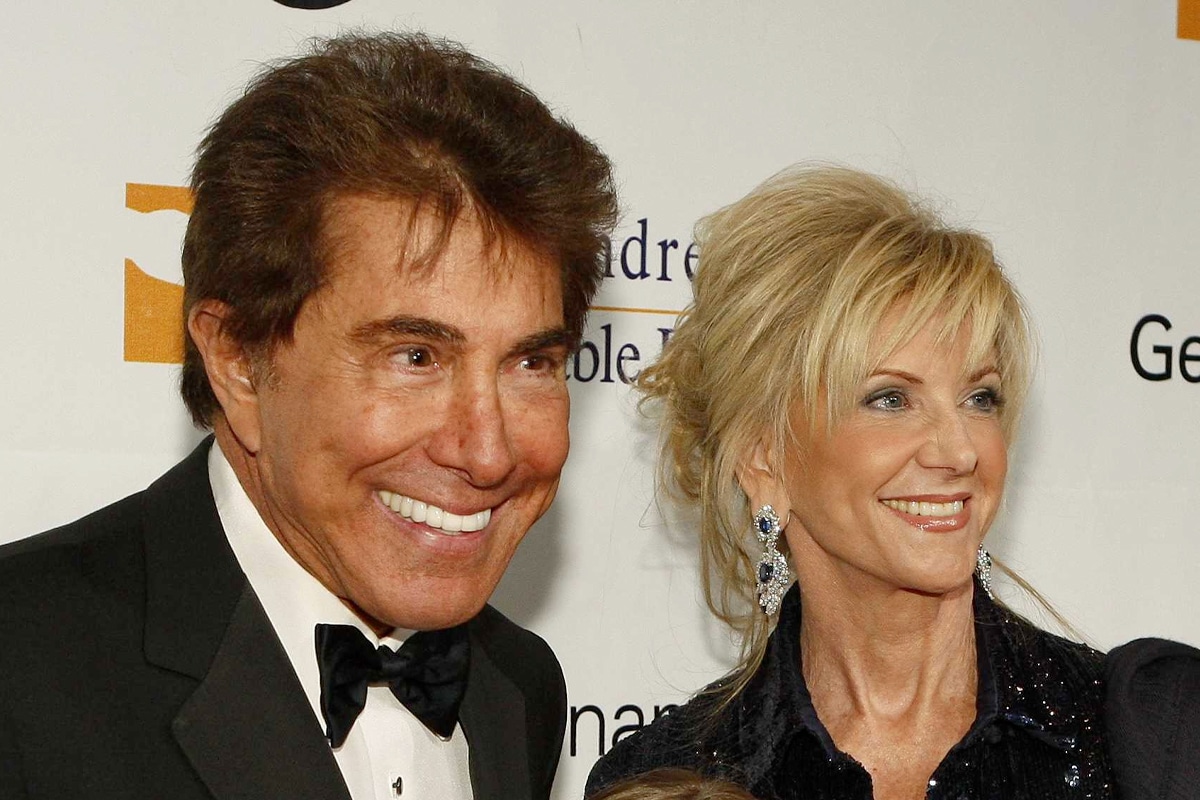 5. Steve and Elaine Wynn – USD$1 Billion
The King of Las Vegas split from his queen in 2010, parting with a whopping USD$1 billion in the process. Real estate businessman and art collector Steve Wynn made the bulk of his money in the hotel game, selling his Mirage Resorts company to MGM Grand back in 2000, and much like a hotel, his personal life saw much coming and going. Wynn married Elaine Farrell Pascal in 1963 before divorcing in 1986. Just five years later, the pair were back at the altar again and just 19 years later, they call it quits for the second time. Unfortunately for Wynn, the second divorce cost him a lot more than the first, seeing him part with an enormous fortune.
Settlement: USD$1 billion (USD$1.2 billion adjusted)
Divorced: 2010
Marriage: 23 years and 19 years
Source of income: Hotels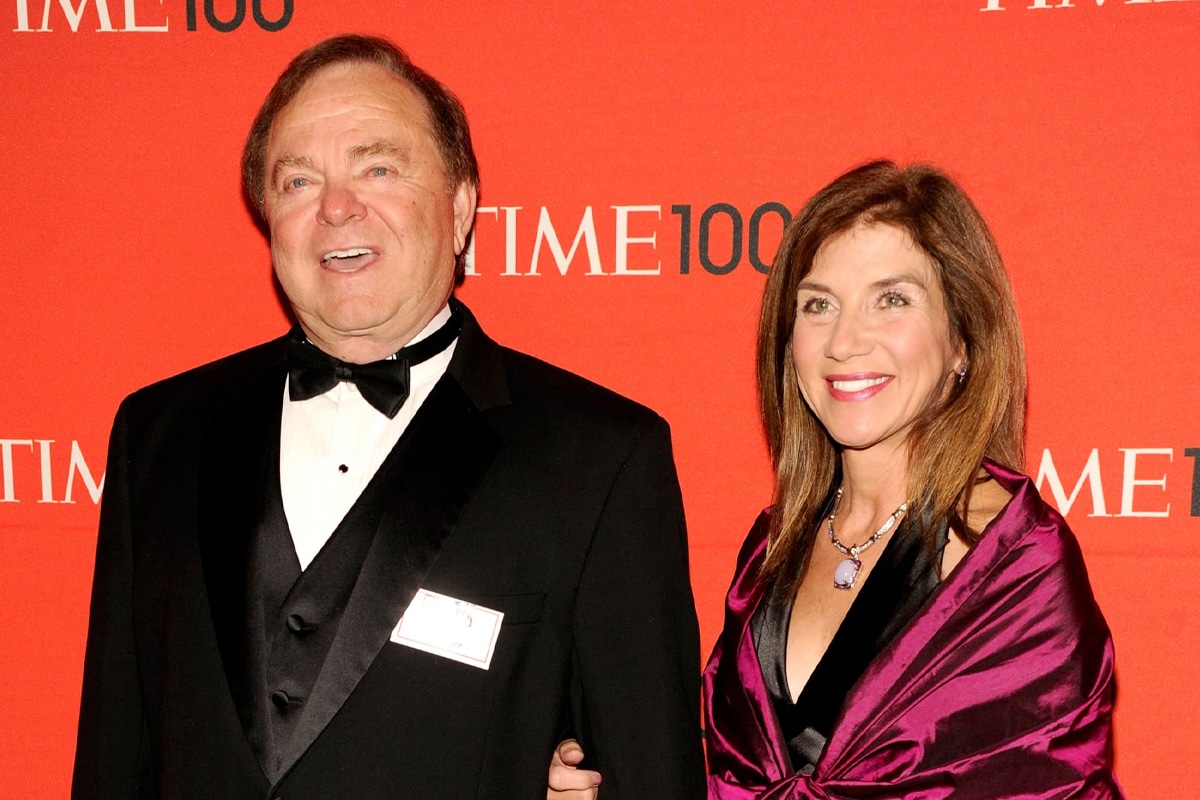 6. Harold Hamm and Sue Ann Hamm – $974 Million
In 2012, Harold Hamm, the CEO of Continental Resources, and his wife Sue Ann Hamm filed for divorce after 24 years of marriage. Two years later, the wealthy businessman was ordered to pay his ex-wife nearly USD$1 billion, with CNBC reporting that USD$322 million of the fortune was to be paid that same year. The remaining amount was reportedly ordered to be paid to Sue Ann in monthly instalments of $7 million.
Settlement: USD$974 million (USD$1.1 billion adjusted)
Divorced: 2012
Marriage: 26 years
Source of income: Oil and gas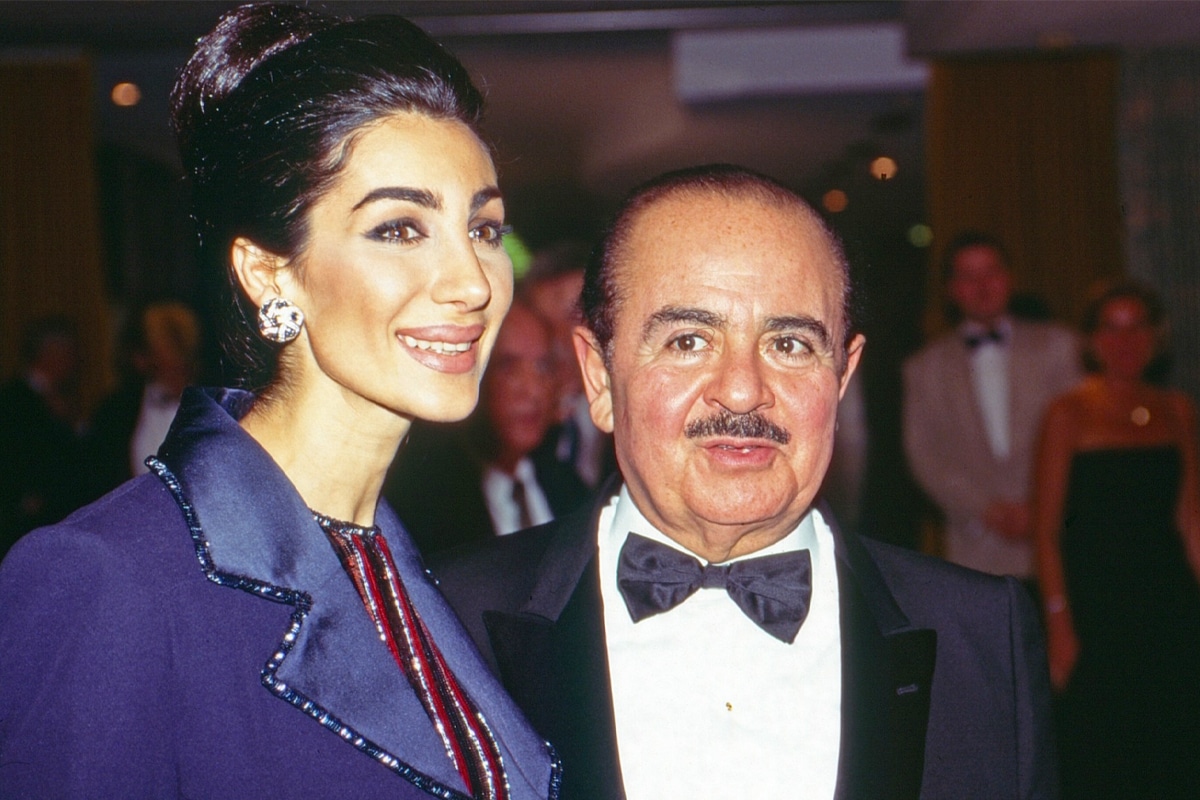 7. Adnan and Soraya Khashoggi – USD$874 Million
With a nickname like 'The Great Gatsby of the Middle East', you've got to have some money. Sadly, for businessman Adnan Khashoggi, his 1980 divorce saw him part with a whole chunk of it. After 20 years of marriage, Adnan and Soraya split in a divorce settlement that was worth around USD$874 million, which when put into modern figures adjusting for inflation, is close to USD$2.3 billion.
Settlement: USD$874 million (USD$2.3 billion adjusted)
Divorced: 1980
Marriage: 20 years
Source of income: Arms dealing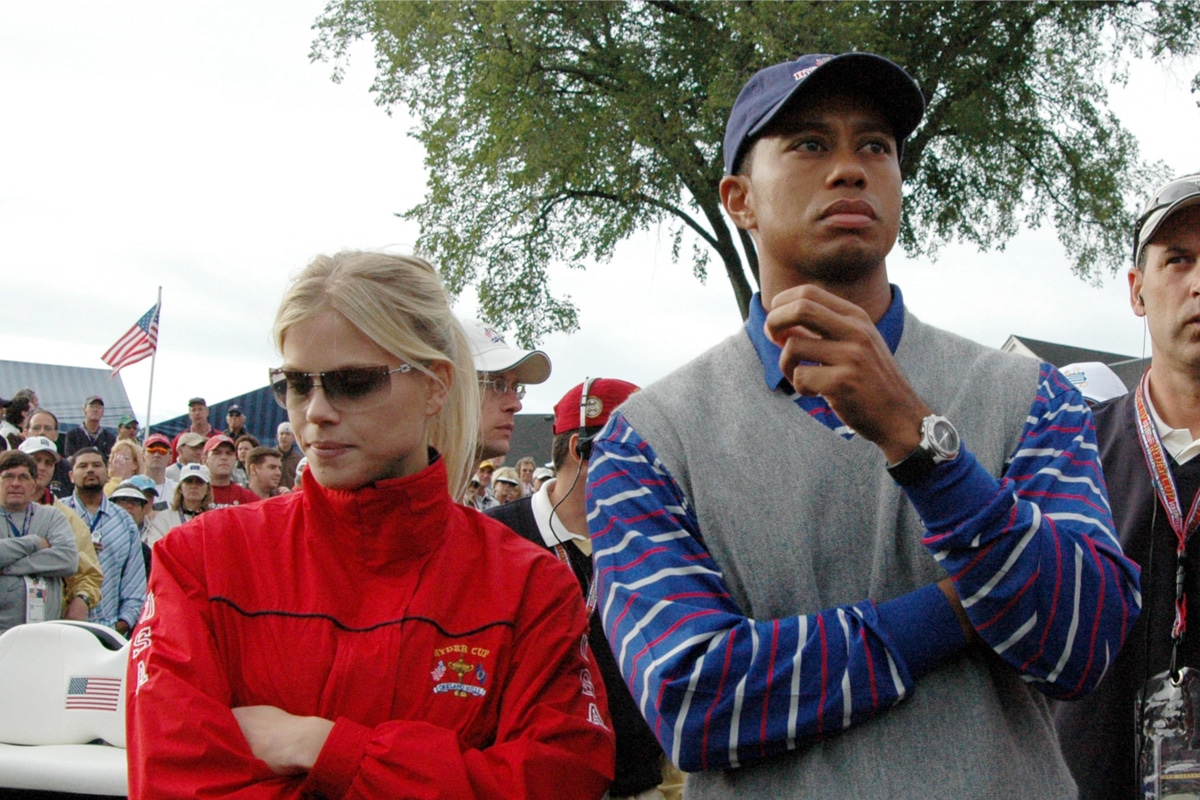 8. Tiger Woods and Elin Nordegren – $710m
Perhaps the most famous blow-up in sports history, Tiger Woods' split from model Elin Nordegren was front-page news. After reports of his many infidelities exploded into the public eye, Woods' six-year marriage appeared to be over. Naturally, as one of the biggest and highest-paid athletes of all-time, the settlement was astronomical, weighing in at a whopping USD$710 million.
Settlement: USD$710 million (USD$843 million adjusted)
Divorced: 2010
Marriage: 6 years
Source of income: Sports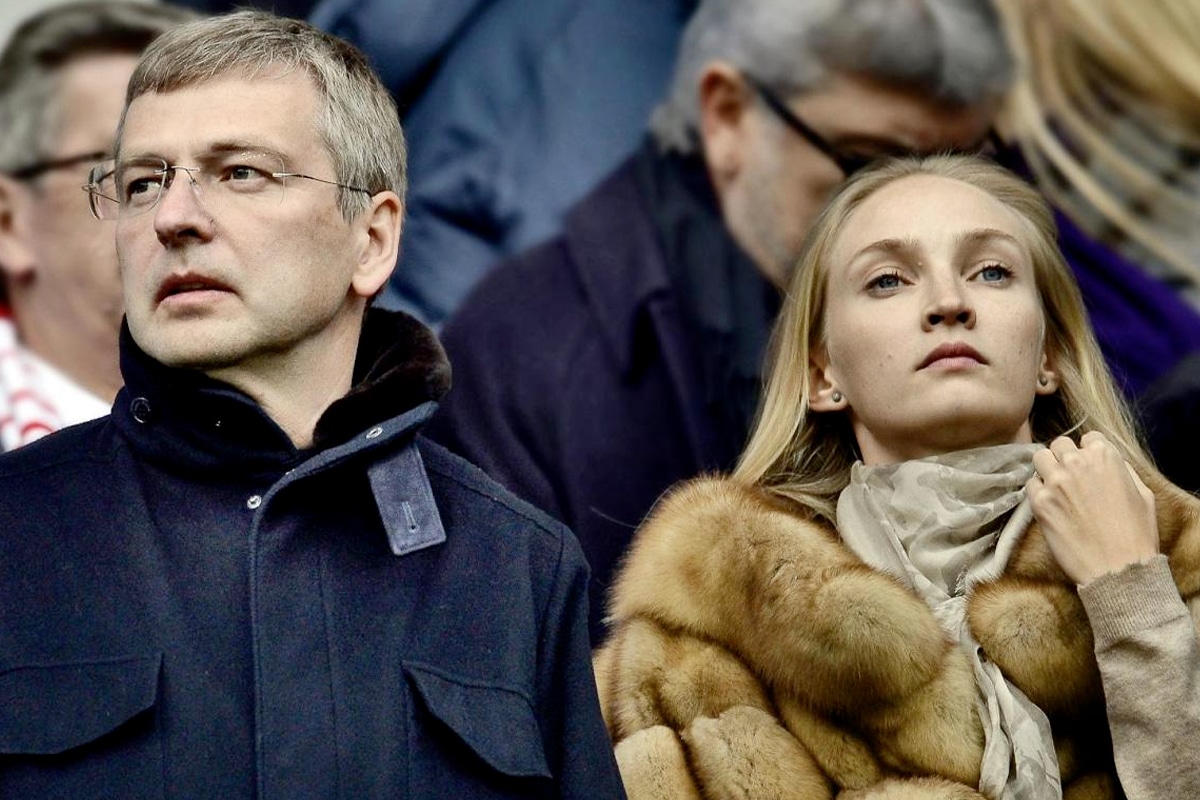 9. Dmitry and Elena Rybolovlev – USD$604 Million
In 2008, Elena Rybolovlev filed for divorce against her Russian businessman and investor Dmitry, citing "serial infidelity" of his part. It wasn't until 2014 that the divorce was made official, around the same time Elena was detained in Cyprus for allegedly stealing a $28 million diamond ring she later proved her ex-husband had given her while they were still married.
Settlement: USD$604 million (USD$659 million adjusted)
Divorced: 2014
Marriage: 26 years
Source of income: Fertiliser, sports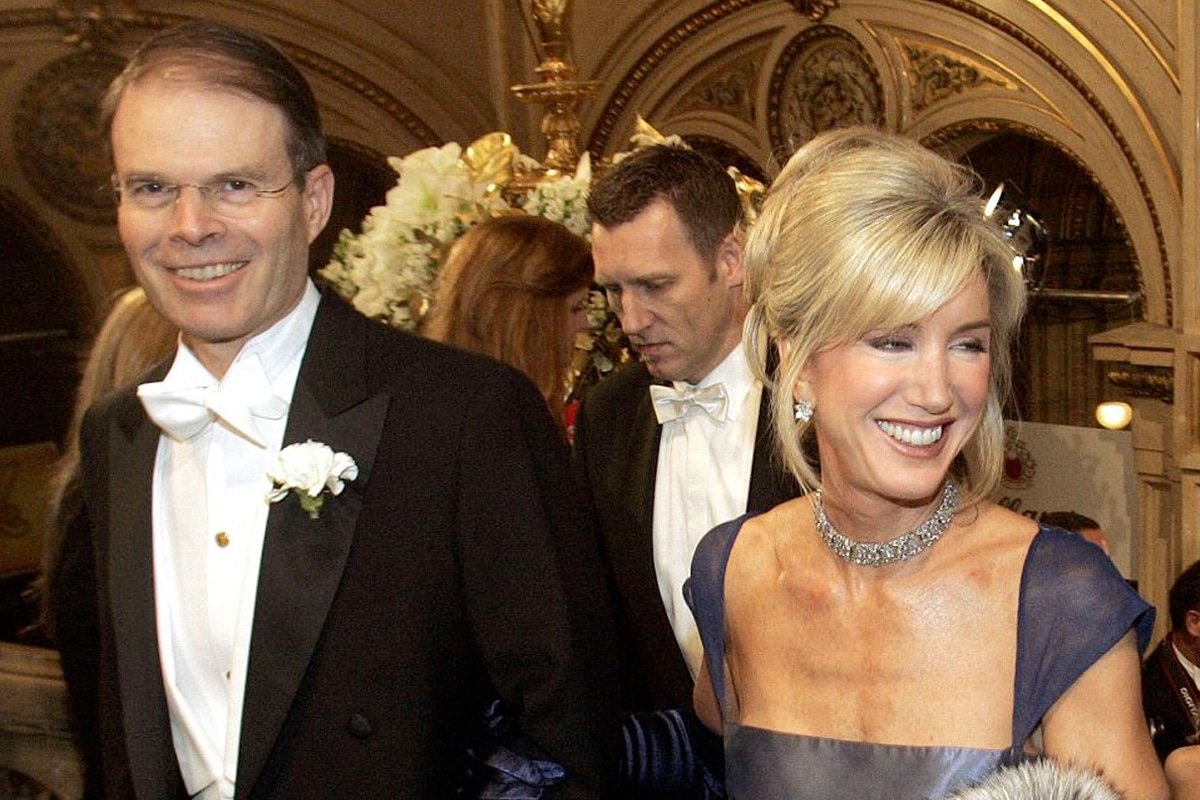 10. Craig and Wendy McCaw – USD$460 Million
The man behind McCaw Cellular split from his businesswoman wife Wendy in 1997 after 21 years of marriage, leaving behind a whopping USD$460 million fortune. While not much is really known about the breakdown of the partnership, the case did involve a monster Hunts Point house, private jets, and Mediterranean vacations aboard Calixe, the family yacht. Sheesh.
Settlement: USD$460 million (USD$742 million adjusted)
Divorced: 1997
Marriage: 21 years
Source of income: Communications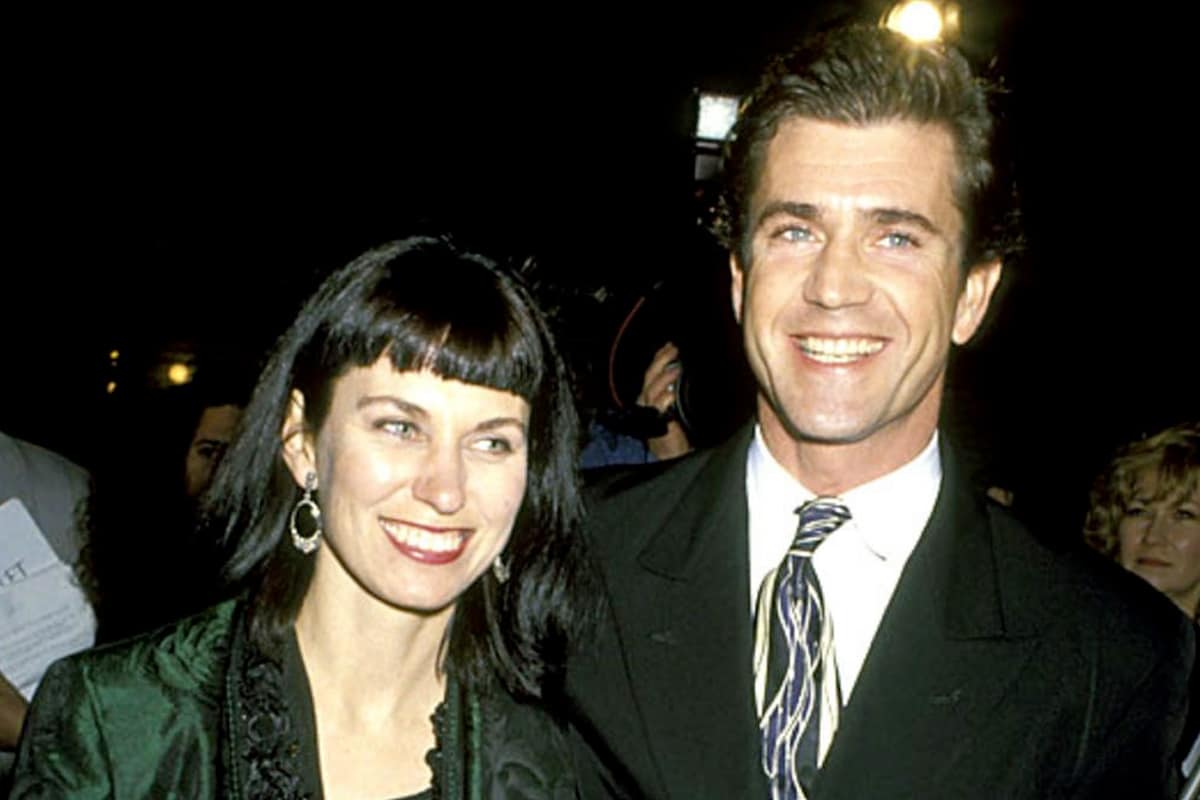 11. Mel and Robyn Moore Gibson – USD$425 Million
He's one of the biggest stars in entertainment history, but sometimes-Australian Mel Gibson has had his fair share of controversies, not the least of which being his 2006 divorce from Robyn Moore. In a joint statement, the Gibsons declared, "Throughout our marriage and separation we have always striven to maintain the privacy and integrity of our family and will continue to do so. When Gibson's divorce was finalised in 2011, the settlement was said to be the highest in Hollywood history at over USD$400 million.
Settlement: USD$425 million (USD$546 million adjusted)
Divorced: 2006
Marriage: 26 years
Source of income: Film
Bill Gates Divorce Settlement – The Gates Equation
When news broke that philanthropist Melinda Gates was splitting from her Microsoft founder husband Bill Gates after 27 years of marriage, the world was shocked. Over nearly three decades, the pair had embodied the kind of joint unison many of us hope to emulate, raising millions of dollars for disadvantaged communities across the globe. But in an instant, the illusion was shattered. In a joint statement posted to Twitter, the couple wrote: "After a great deal of thought and a lot of work on our relationship, we have made the decision to end our marriage. We continue to share a belief in that mission and will continue our work together at the foundation, but we no longer believe we can grow together as a couple in this next phase of our lives."
It's never an easy thing to navigate a marriage breakdown, however when there is a USD$130 billion fortune in the middle, things get a little hairy. The good news is the pair will continue to run the Bill and Melinda Gates Foundation, a major funder of health and disease initiatives around the world, but for now, all eyes are on the bank account. With a monumental fortune at stake, it's certainly looking like this could be one of the biggest divorce settlements in human history. But they aren't alone.
You'll also like:
10 Highest-Paid Athletes for 2022
15 Highest Paid Celebrities on Instagram
25 Highest-Grossing Movies of All Time
In the complex landscape of high-stakes relationships, we've witnessed a multitude of magnates and sports icons navigate through turbulent marital terrains, sometimes culminating in costly separations. Even legends like NBA's Michael Jordan could not sidestep the hefty toll, parting with a staggering $168 million in the aftermath of his marriage to Juanita Vanroy. Not to be eclipsed, Greg Norman's marital dissolution commanded a monumental settlement of $103 million.
Yet, these instances, despite their jaw-dropping figures, merely scratch the surface in the grand scheme of the world's most expensive divorce settlements. As you delve deeper, you'll discover cases that redefine the financial gravity of marital splits, shifting the paradigms of wealth and separation.
General FAQs
How much was Jeff Bezos' divorce settlement worth?
According to reports, Amazon chief Jeff Bezos agreed to a massive divorce settlement with his former partner MacKenzie. Under the terms of the agreement, Bezos paid out his former flame a total of USD$38 billion, making it the most expensive divorce settlement in history.
How much was Tiger Woods' divorce settlement worth?
In 2010, after his long and storied affairs were aired, professional golfer Tiger Woods finalised a divorce settlement with Elin Nordegren that was reportedly worth a whopping USD$110 million. Fortunately, the couple decided to share custody of their two children.
Why did Michael Jordan get divorced?
While they attempted to reconcile for four years, in 2006, NBA superstar Michael Jordan and his wife Juanita officially announced their divorce. Rumours of infidelity plagued their pair's 17-year marriage, however, reports suggest the two parted ways amicably in the end.