97 Best Date Ideas for Men
Whether you've just met or are due to celebrate your diamond anniversary, dating is an essential part of any relationship. Dating serves several purposes, earlier in a relationship it allows you to break the ice and get to know someone (or get to know that you'd like to stop knowing someone), while later on it can strengthen your bond and help prevent the relationship from becoming stale (a lack of romance is a common reason for breakups or divorce!).
Coming up with fresh date ideas is more difficult than it sounds, so we've rounded up 97 of the best date ideas to ensure you're not stuck doing dinner and a movie for the fifth week in a row.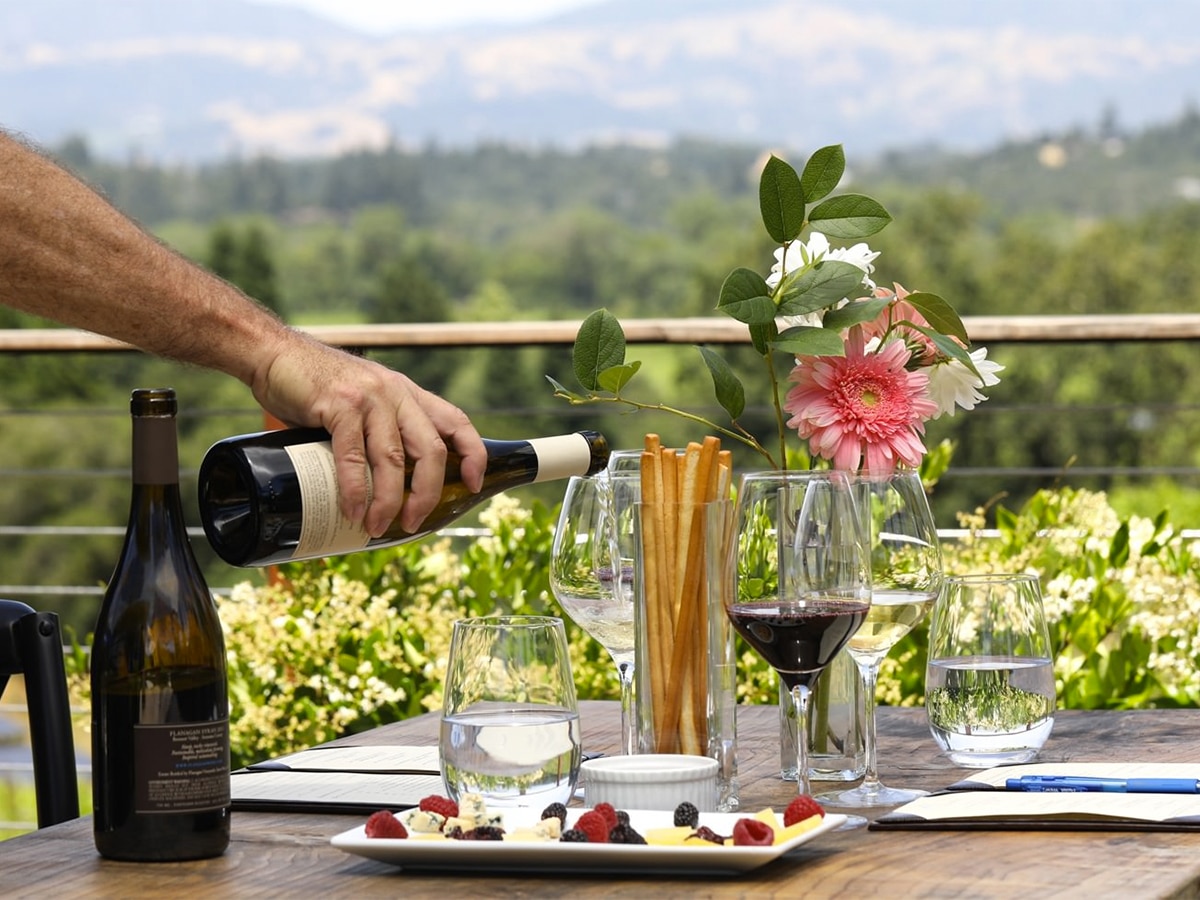 First Date Ideas
Ah, the oft discussed first date. Many people cite this as the most anxiety-inducing one, however just think of it as a chance to get to know another person. Good first date ideas are ones which are able to foster conversation, so it's best to avoid clubs, loud bars, concerts, or dark theatres. While some people go all out for a first date, if you've never met the person before it can be best to keep it simple. After all, the main aim of the game with a first date is to see whether you enjoyed the person's company enough for a second date.
Meet at a coffee shop: coffee dates provide an ideal first date setting, as most coffee shops are structured to facilitate conversation. A coffee date keeps it casual and allows you to sus out whether there's any interest from either party. Best of all, you can part ways in half an hour if there's no connection, or order food and stay for a few hours if there's a spark.
Have dinner: likely the most common first date idea, but it's for a reason. While a dinner date takes up more time than coffee, the combination of good food and wine in an ambient location allows for eye contact and sets the tone for good conversation.
Take a cooking class: if you're worried about not having enough to talk about, meeting for an activity like a cooking class is a good way to get the conversation started, while removing the pressure of having to maintain eye contact at all times.
Taste wine at a vineyard or winery: perfect for the small talk adverse, wine tasting gives you built in talking points. Just opt for a solo tour over a large group one so you still have enough space to get to know your date.
Have a lunch hour date: lunch hour dates share some of the benefits of the dinner date, without you having to commit a large chunk of your night. Get to know your date while keeping it short and sweet, and maybe even fit in a cheeky bevvy before rushing back to the office.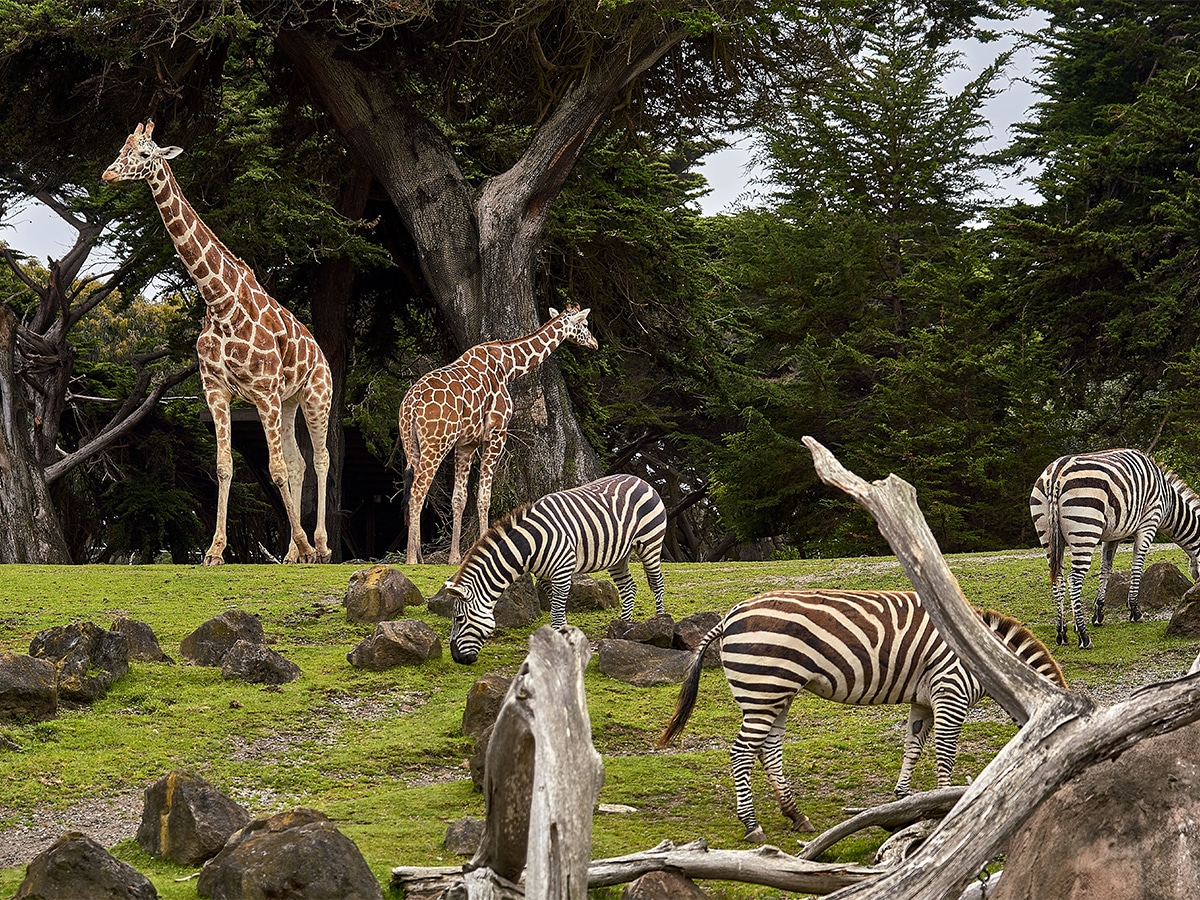 Second Date Ideas
Congrats, you've made it to the second date! Contrary to popular belief, the second date can actually be more important than the first; you're (almost) done with the small talk, there's less polite nodding and genial smiling, and you start to really get to know the other person. A second date should be fun and show you paid attention on the first date.
Head to the zoo: veer away from the typical second date protocol with a trip to the zoo. Grab some ice cream or fairy floss and wander around – don't forget to find out what your date's favourite animal is!
Have brunch: for all the foodies out there, brunch is a great way to spend a second date. Opt for a bottomless variety and enjoy a leisurely meal that carries on into the afternoon.
See a show at a comedy club: laughter is a bonding force – take your date to see your (or their) favourite comedian, or go to an open mic night. It's also a great way to learn about their sense of humour (or lack thereof).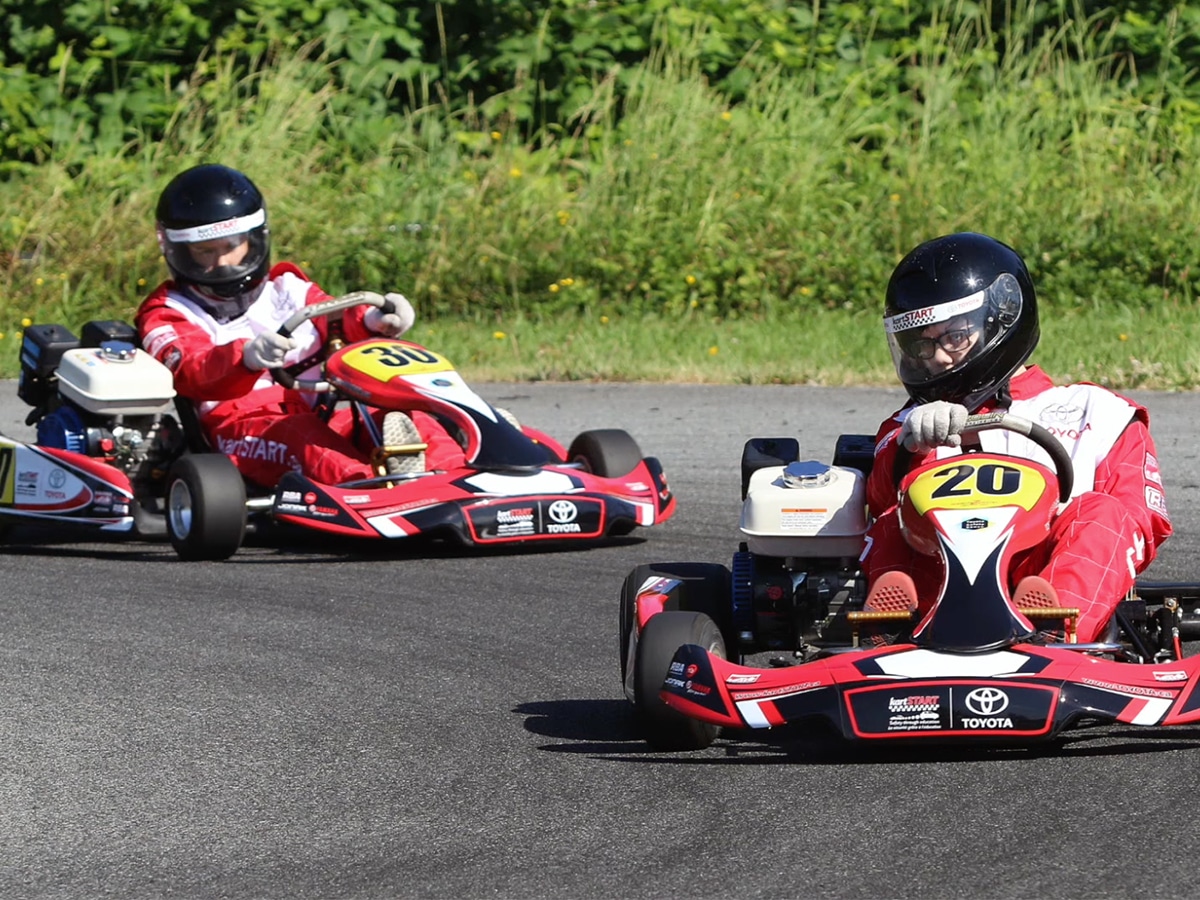 Double Date Ideas
Double dates can be double the fun, provided you find a couple you both get along with. Double dating keeps things interesting and allows you to delve into conversation topics you may not have explored alone and do things that require more than two people.
Play truth or dare: with two people, truth or dare is almost like an interrogation, but with four; it's fun. Crack open some drinks and relive your high school years.
Go see a play: discuss your thoughts on the performance afterwards.
Play charades: engage in some healthy competition with a game of charades.
Go kart racing: get your blood pumping and adrenaline rushing with a friendly go kart race.
Watch a sporting event: go out and watch a basketball game or stay home and tune into the Super Bowl; either way, through some food in and it makes for a fun double date.
Run a race or go to a charity event: find a cause you both support and attend a charity event for it.
Take in some culture: incite conversation by attending a gallery opening, museum exhibition, or an interesting lecture.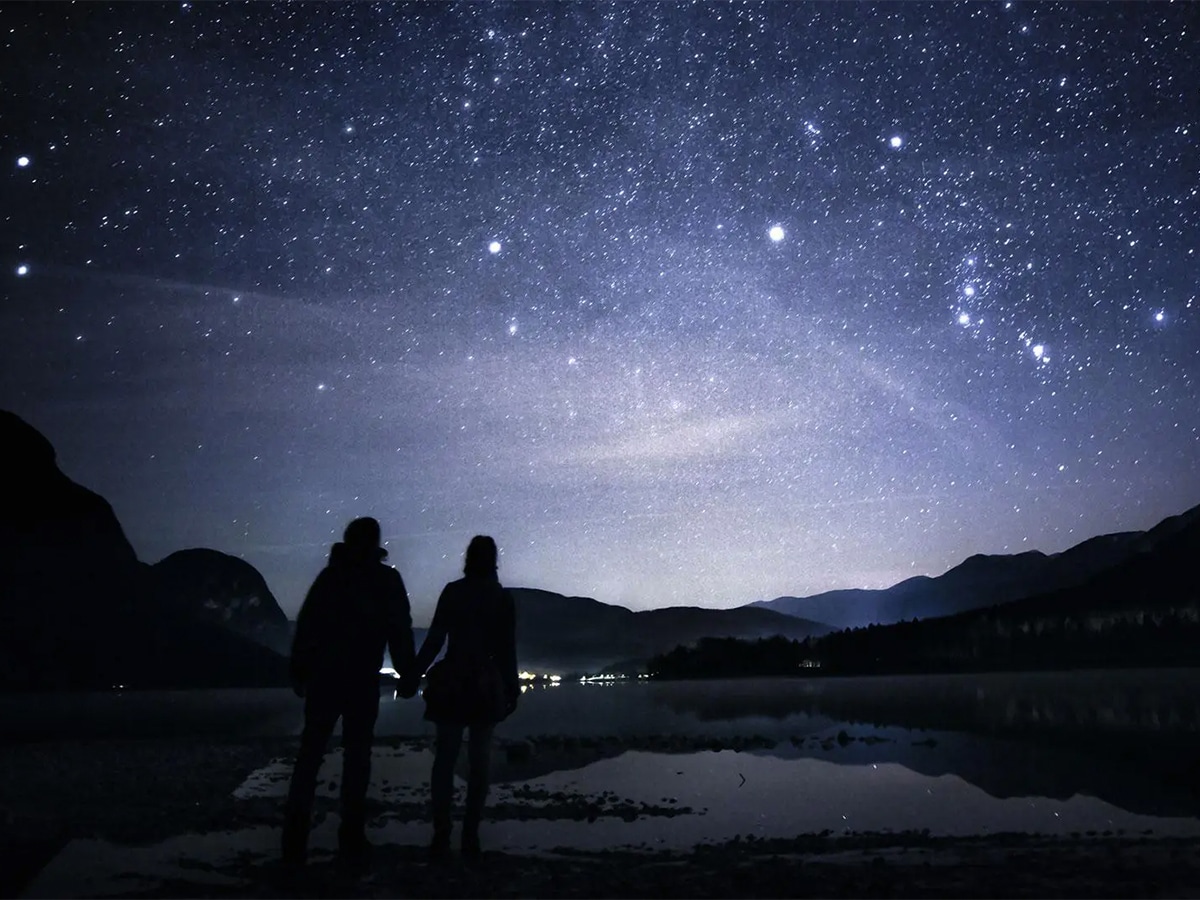 Cheap Date Ideas
Dating can get expensive if you're going out for degustations and seeing plays every week, but it doesn't have to be. It's not about the amount of money you spend, more about the fact that you're taking the time to be together. Besides, dates don't have to be expensive to be fun. After all, some of the best things in life are free (or cheap!).
Sit by the lake, pond or river: being close to the water is always relaxing. Go in the afternoon to catch the sunset, people watch, or feed the ducks (cut grapes or defrosted peas, not bread).
Re-create a pricey class at home: lusting after one of those paint and sip classes? Recreate it at home by buying some inexpensive paints and canvases, and grab a bottle of wine from your local liquor store and make an evening of it. Instead of a cooking class, find a recipe online, buy some ingredients, and make a delicious meal together.
Have breakfast for dinner: who says breakfast is strictly a morning thing? Whip up some waffles and pancakes for a delicious evening meal.
Visit an animal shelter: pay the lonely dogs and cats a visit and show them some love. Pick out the ones you'd hypothetically adopt.
Star gazing: stars are one of the archetypal backdrops when thinking of a romantic night. Check online for the clearest nights and drive to a rural area away from the light pollution of the city. Bring a couple of blankets and cuddle under the stars.
Enjoy a bonfire: join in with a local bonfire night or festival. Take some marshmallows along to toast!
Go dancing: going out isn't technically expensive, it's the drinks that make it so. Have a couple of pre-drinks at home and head out for a night of dancing.
Get ice cream: head to your favourite ice cream parlour and share a banana split.
Take a sunset stroll: strolling along the beach or in one of Australia's many scenic locations is a great (and free) way to spend time together.
Do a sunrise meetup: rather than always meeting in the evening, set your alarms early and rendezvous to watch the sunrise.
Picnic: picnics make for a romantic, yet inexpensive date. Pack some delicious food, find a pretty park or beach, spread out on a blanket, and enjoy!
Go to the beach: sometimes nature does all the work for us. Head to the beach on a hot day and spend the day swimming, surfing, or laying out in the sun with a book.
Print and frame your favourite photos: reminisce about the good times by looking back at your old photos. Print and frame them or make a scrapbook to preserve the happy memories.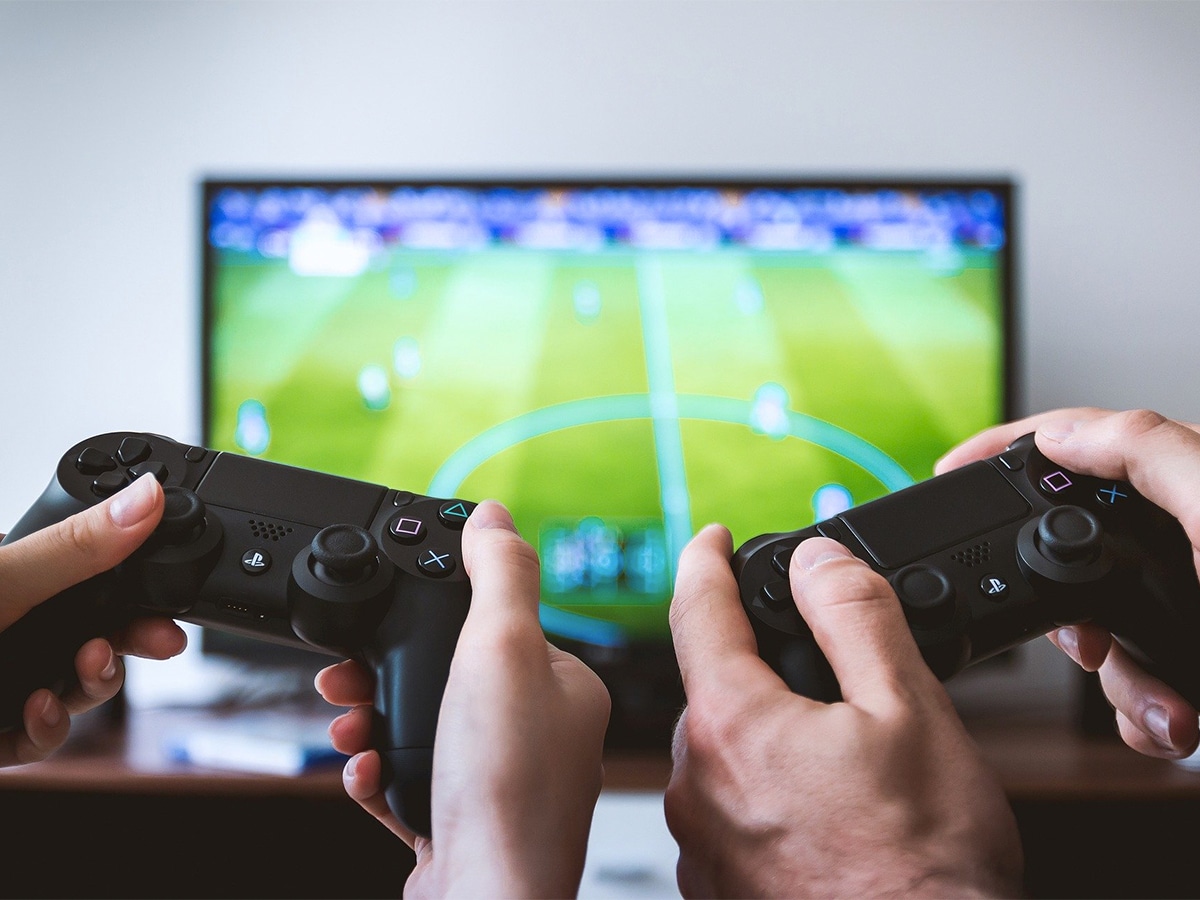 At Home Date Ideas
Whether it's due to poor weather or a lack of babysitter, sometimes your home is the only venue option for a date. Luckily, there are lots of fun dating ideas that don't require leaving the house!
Play video games all night: Mario Kart and chill? Grab some snacks and indulge in some healthy competition by playing all your favourite video games.
Stay in and watch a movie together: in this day and age, we no longer need to head to the cinema for a good movie. Watch a Netflix original or opt for a nostalgic favourite. Pair with popcorn for the perfect night in.
Power outage date night: party like it's 1850; turn off the lights and light some candles. Ditch your phones for the night and take the opportunity to connect with your partner, sans electricity.
Cook something you've never tried before: pick an international cuisine you've never tasted, or try your hand at making pasta from scratch. Go all out and make an entree, main, and dessert!
Have an indoor picnic: who says you need to go outside to have a picnic? No matter what the weather is like, you can still have a fun picnic on your living room floor.
Set up a tent in the backyard and order takeout: the great outdoors isn't as far away as you think. Utilize your backyard by pitching a tent outside and ordering takeout for a fun, fuss-free date.
Make personalised scavenger hunts for each other: lead your partner around your city or town with cryptic messages and hints based on your time together.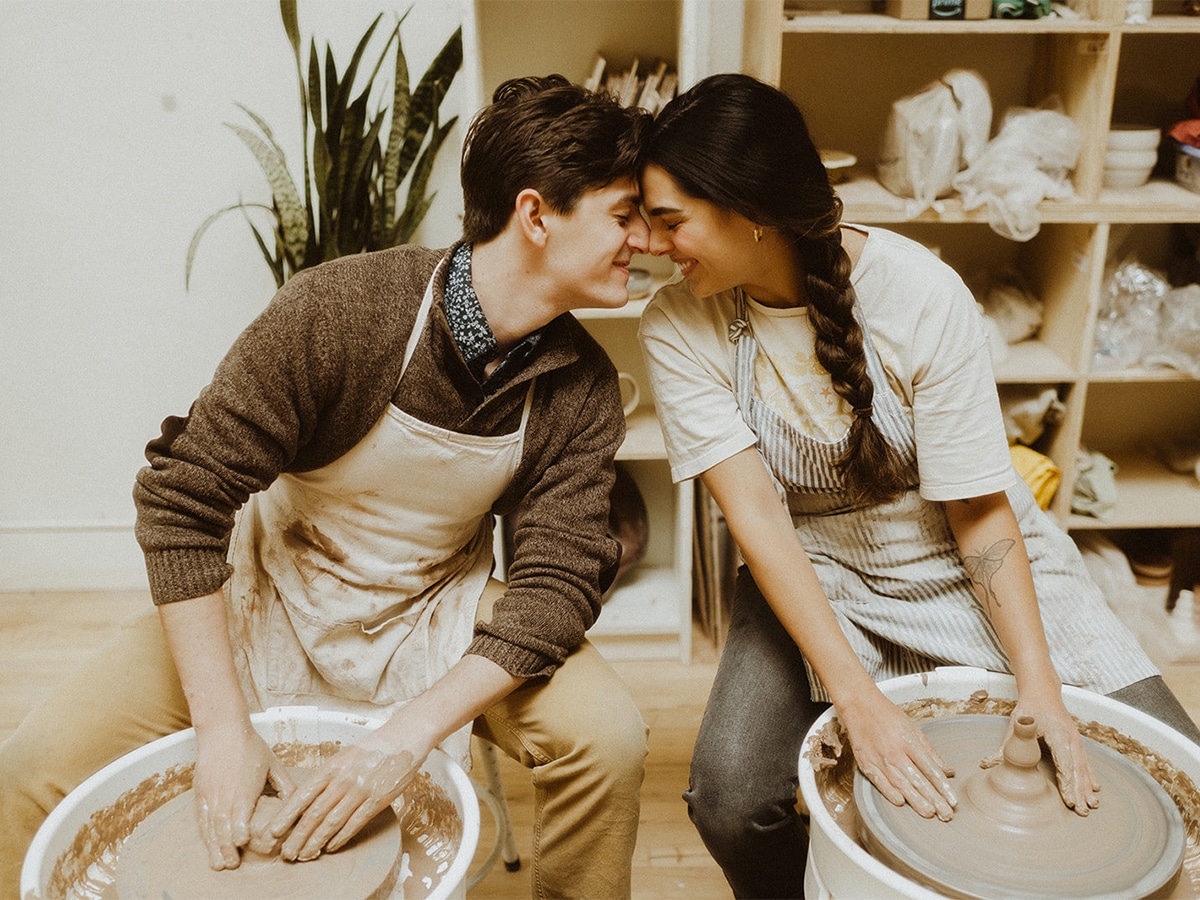 Creative Date Ideas
Steer clear of the norm and surprise your partner with some unique date ideas.
---
Featured Video from Man of Many
---
Go glamping: find a happy compromise between camping and five star hotels. Glamping allows you to experience the great outdoors while maintaining a sense of comfort and luxury.
Buy a cheap canvas and paint portraits of each other: this is perfect for all the artistic couples out there. Regardless of your artistic prowess, this makes for a fun activity. Throw in some wine and make an evening of it.
Draw a cartoon of how you met in chalk on your driveway: draw a comic strip of how you two met; the more detailed, the better!
Have a fun time with water: release your inner child and have a water fight. Or, take a more adult route and opt for taking a bath or shower together.
Take a pottery making class: this can be pretty romantic… Remember the movie Ghost? Enough said.
Get crafty: make something amazing together. Pool your creative juices and make a short film, design a clothing line, or brew your own beer.
Take a photo walk: wander around town and capture anything and everything that catches your eye. Afterwards, compare images to check out your partner's unique perspective.
Start a blog together: whether you're into photography, travel, food, or fashion, a blog can be a great creative outlet and a way for you to bond as a couple.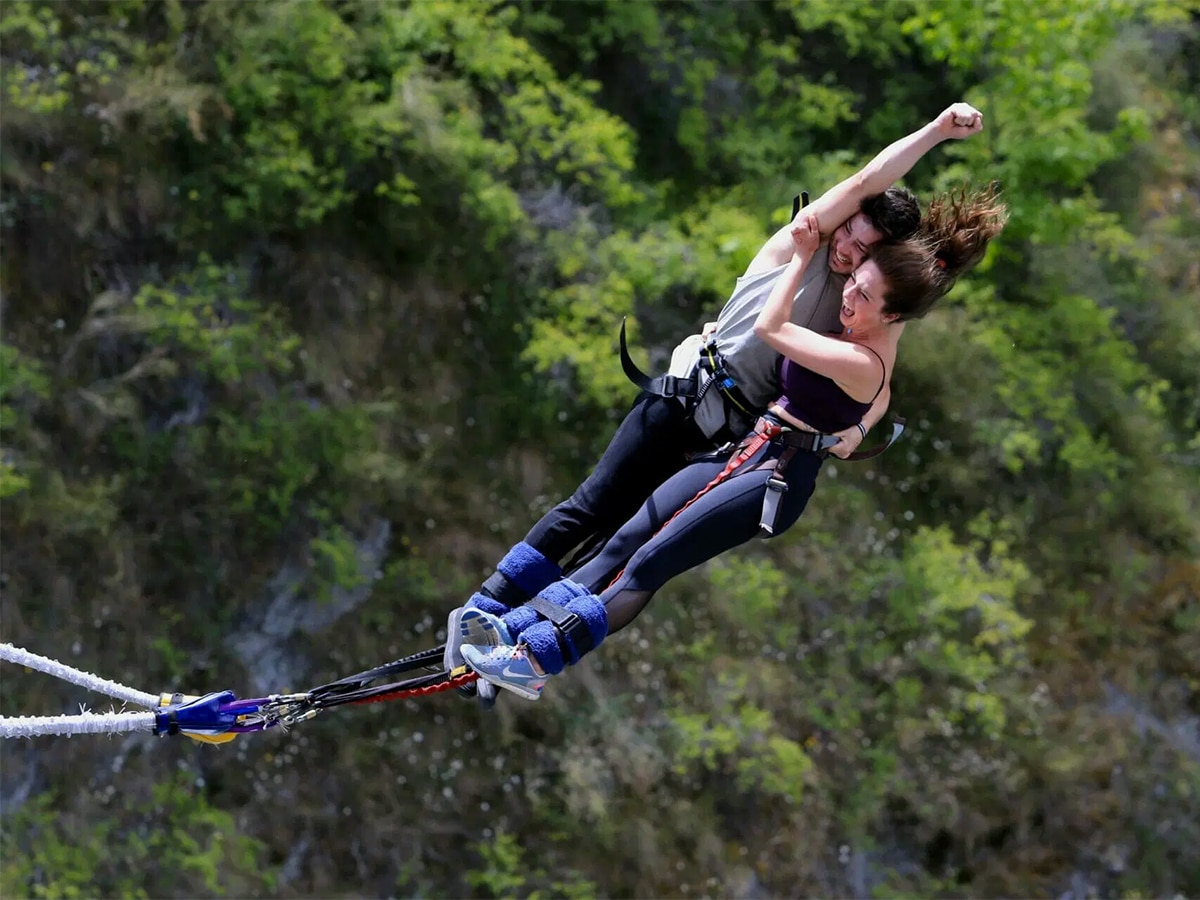 Adventurous Date Ideas
Dating needn't ever get dull if you're willing to step out of your comfort zone. Try something new with these adventurous date ideas.
Be adventurous: well, duh. Do something different to what you'd typically think of as a date idea; go jet skiing, take a mountain hike, or go for a treetop high ropes course.
Take a train going nowhere: buy a train ticket for a random journey without looking at the destination and see where you end up.
Take a road trip: road trips are always a bonding experience; you'll need to work together to plan where to go and how best to reach your destination. Pack lots of snacks and stop to take pictures along the way!
Go on a motorcycle ride: not for everyone, but if your partner rides a motorcycle, give it a go together. The physical closeness helps make it an intimate experience.
Axe or knife throwing: check out your partner's aim by going for a romantic axe or knife throw (just ensure it's at a professional centre).
Take aim at the gun range: again, fire some romantic bullets. It's a lovely bonding experience, just save the drinks for afterwards.
Climb a new peak and open a bottle of wine there: celebrate a long hike with a bottle of your favourite wine; it'll make the sore muscles worth it.
Go bungee jumping together: not for the faint of heart, bungee jumping can provide the ideal adrenaline rush for some couples (as long as you're both into it!).
Go to the airport and buy a ticket for the cheapest destination of the day: this is definitely the ultimate adventure. Dare to be spontaneous.
Learn to trapeze: trapezing has a lot of couples moves, making it a fun activity to do together. At the very least, you'll improve your flexibility.
Go horseback riding: take lessons together, or if you already know how to ride, schedule a horse riding day out in nature.
Try indoor bouldering: nothing's more romantic than clinging to rocks upside down, right?
Fulfill your bucket list: life's short, help each other tick some adventures off your bucket lists.
Hot air balloon ride: some of the best views are up in the air. Pack a bottle of wine and enjoy a scenic hot air balloon ride with your partner.
Exercise class: couples who sweat together, stay together. Reward yourself with a sauna session afterwards.
Ski or snowboard in just your underwear: Will it be cold? Yes. Will it be worth it? Absolutely. Just try not to fall.
Take an aerial yoga class: Suspend from the ceiling and feel you're like flying together; it's a laugh, and you can get your sweat on at the same time.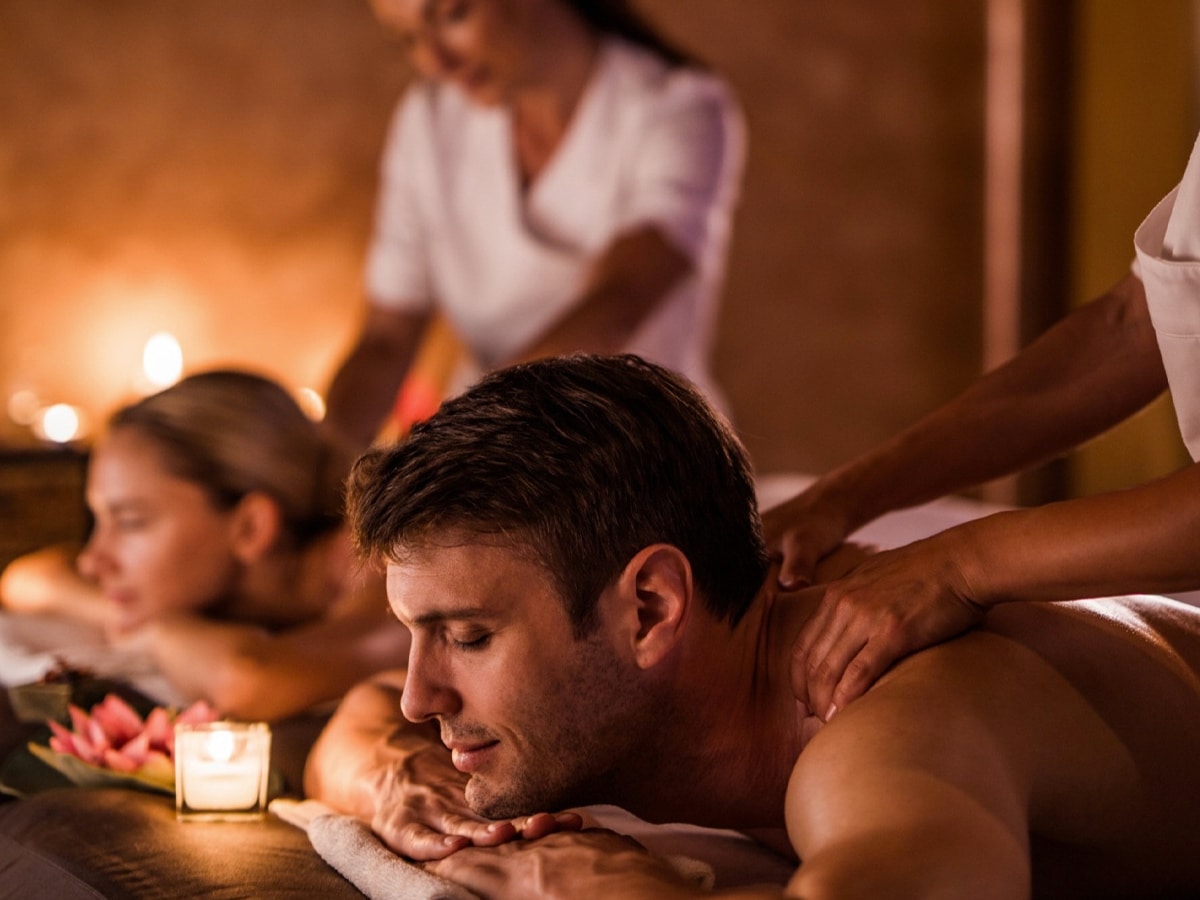 Anniversary Date Ideas
Congrats, your relationship has stood the test of time. Anniversary dates should be more special than your typical date night; consider planning a date that reflects your history and shared interests.
See a band: if you bonded over music early in your relationship, now's the perfect time to see them live. Or, see a local band that plays covers of your favourite artists.
Get a couple's massage: treat yourselves.
Relive your first date: get nostalgic and recreate your first date together – it'll likely be better the second time around!
Reminisce on your wedding: if you're married, break out the wedding albums and videos.
Foster or rescue a pet: dogs are the new diamonds? Maybe not, but adopting a pet may be the next step in your relationship.
Plan a staycation: go all out for your anniversary! Stay at a lavish hotel, get drinks at your favourite bars, and see a show.
Start a new tradition: take some time together to come up with a new ritual as a couple that you can carry on for years to come.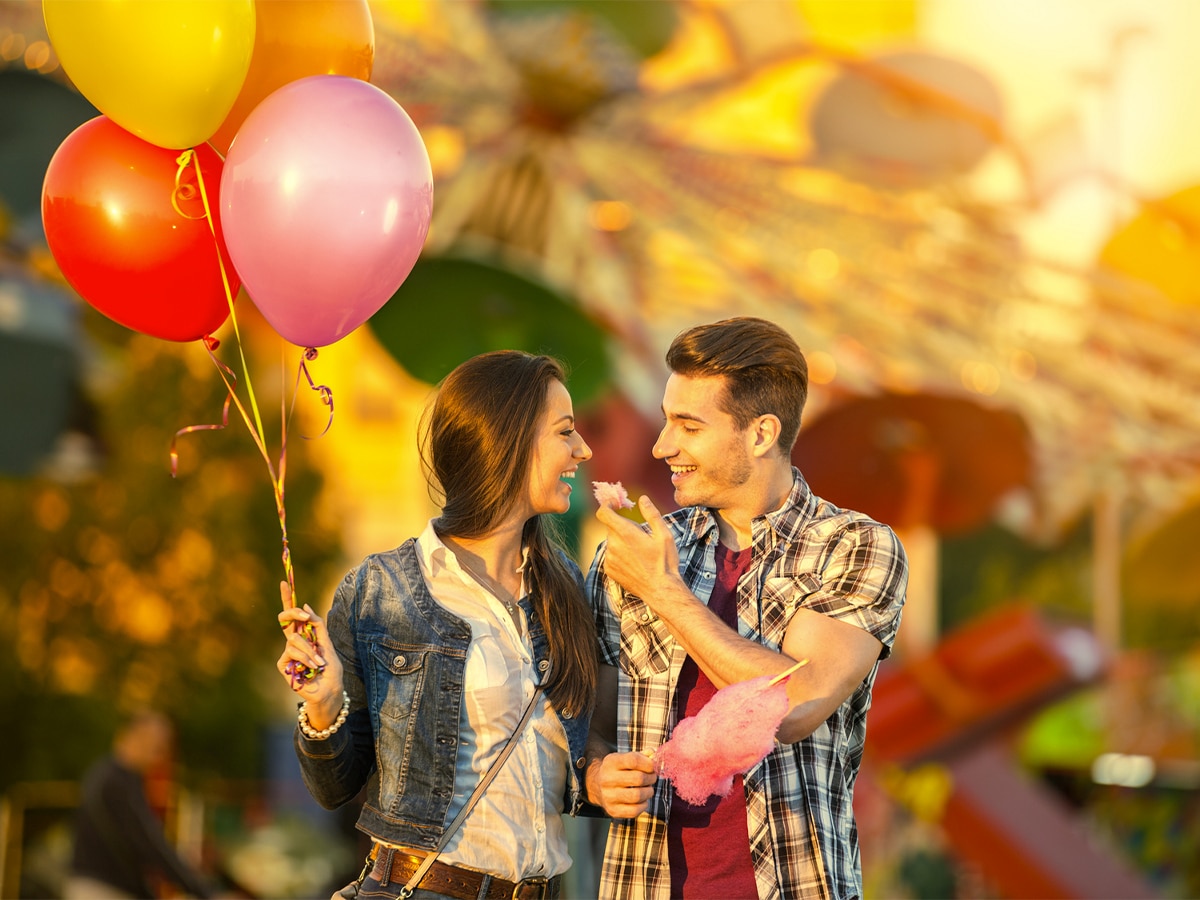 Fun Date Ideas
Being able to have fun together is an essential component of any relationship. Planning a fun date ever now and then promotes intimacy and increases satisfaction in a relationship. Make time to do something you and your partner find fun, or experiment until you find some shared hobbies and interests.
Sing karaoke: have a couple of drinks, head to a karaoke bar, and belt out your favourite tunes. Singing ability not required.
Do a food truck tour: support local businesses by sampling the best the food truck scene has to offer.
Go to a local fair or festival: munch on fairy floss, play fair games, and take a romantic ferris wheel ride.
Hit a dance club: dancing is a good way to bring you closer to your date, both physically and mentally, plus it can be a great workout.
Take a trendy workout class: experimenting with quirky workout classes is best done with a partner.
Check out a trampoline park: jump back to your childhood with a fun filled trampoline park workout.
Hit the amusement park: worries about awkward small talk? Try a ride on a roller coaster to get the conversation started and your adrenaline pumping.
Have a three-course dinner… at different places: one restaurant a night is so passé. Get the best of the best by having an entree in one restaurant, mains in another, and end with your favourite dessert.
Decorate a Christmas tree together: for a fun December date, put that Mariah Carey song on, make some hot chocolate, and decorate a Christmas tree together.
Have a backyard picnic: mountains and lakes are great, but sometimes your backyard will do just fine. Grab a blanket and lay out your finest culinary spread.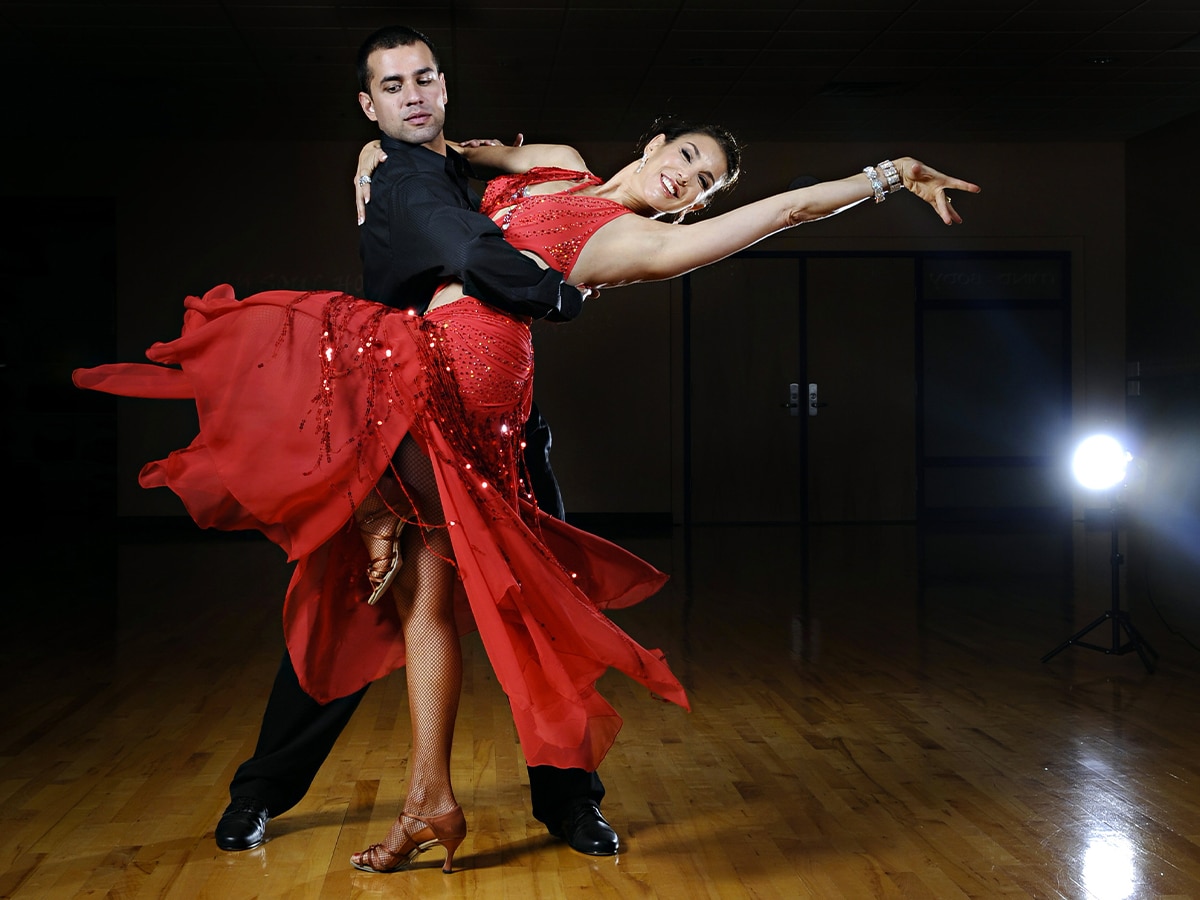 Romantic Date Ideas
Whether you're aiming to form a connection or rekindle romance, romantic dates are the perfect way to show your partner how much you appreciate them. While the date activity definitely sets the tone, romance relies heavily on how you treat your significant other during it.
Plan a date night surprise: take the time to plan a surprise date for your partner. It can be anything from a simple homemade candlelit dinner at home to an all-out staycation.
Find a hill or mountain in your area and head to the top to look at the city lights: there's something romantic about a city from afar, plus it makes the perfect makeout spot.
Write each other love notes and spend the night reading them: pretend you're in the 1800s for a night and write each other love notes (or letters if you're feeling particularly verbose).
Go ballroom dancing
Give each other massages at home: sexy and romantic, giving your partner a massage is an excellent way to rekindle the spark in your relationship.
Dinner date night: splurge on dinner and drinks at a restaurant you've both been wanting to try.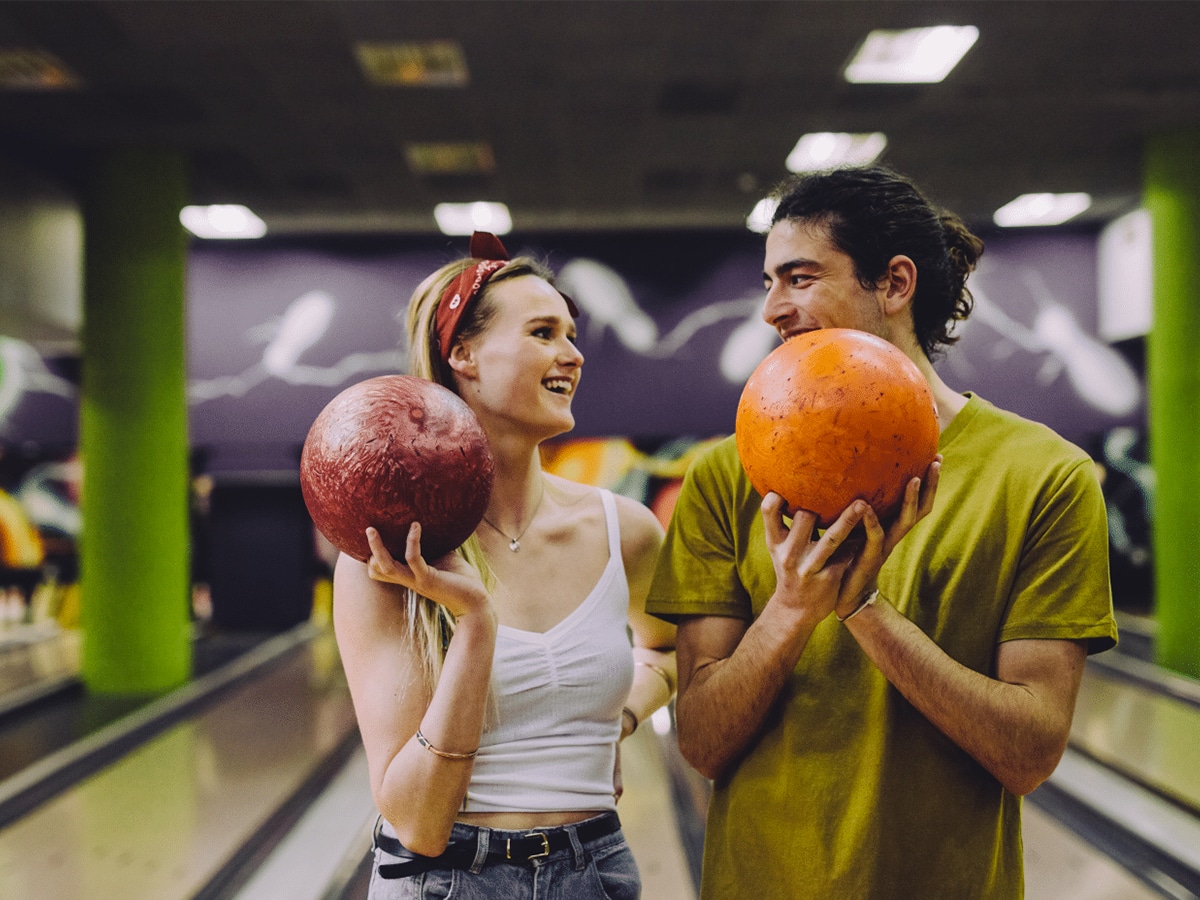 Winter Date Ideas
Just because it's cold outside doesn't mean you have to let your dating life fall by the wayside! During the winter months, you can either plan dates that take place indoors, or simply embrace the cooler weather.
People-watch from the comfort of your car window: perfect on a cold day, people-watching is a good way to learn more about your partner and the way they think and observe the world.
Go bowling: you can tell a lot about a person from their reaction to missing a strike!
Take a Zumba class together: just because it's winter, doesn't mean you can't get sweaty. Turn up the heat with a Zumba workout.
Do a winter sport: make a weekend of it and hit the slopes for some skiing or snowboarding. Or, simply visit your nearest ice-rink for an ice skating session.
Go to a museum or art gallery: take in some culture and learn something new together with a trip to a museum or art gallery. Get to know you date's favourite artists and show them your own!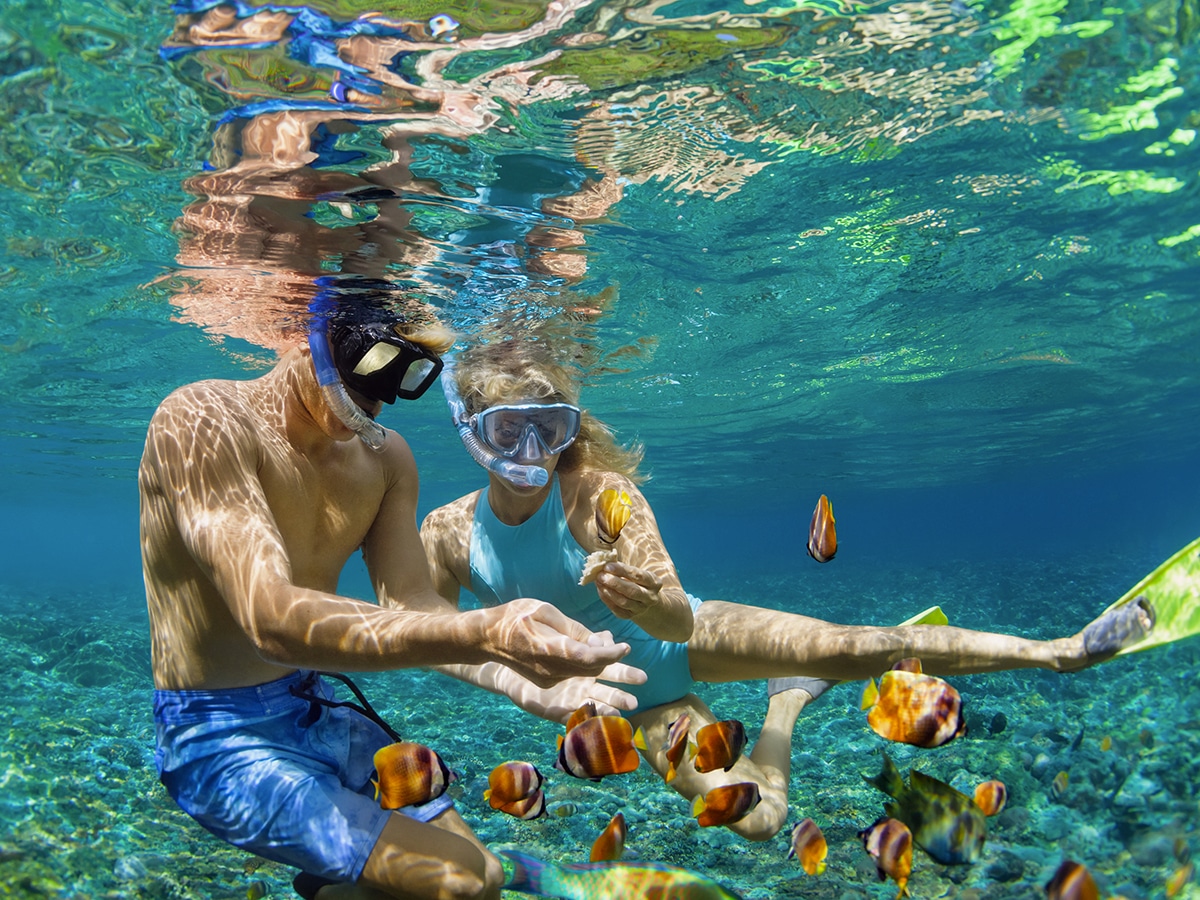 Summer Date Ideas
As the temperature rises, so do the options for date ideas. Summer allows you to get outside and get creative with dates!
Spend the day at the beach: beat the heat with a beach day.
Plan a weekend away: plan a staycation, a ski trip, or a getaway to wine country.
Plant a garden together: planting an herb garden can be a bonding experience!
Get outdoorsy: hike, mini golf, bike, or walk the dog; the opportunities are endless!
Snorkeling: a much quieter date, you'll get up close to the fish and have something to discuss once you're out of the water!
Bathe in a waterfall: make a bucket list of waterfalls you want to see and tick them off one by one.
Go skinny-dipping in the nearest lake: skinny-dipping is always a thrill, just pick a time when the lake is deserted.
Visit a farmer's market together: support local suppliers and pick up some fresh ingredients for dinner!
Attend an outdoor concert: music festivals are an ideal way to hear new artists and build intimacy with your date.
FAQs
Still got questions about dating? We've got your covered.
What can couples do for fun?
There are tons of great fun date ideas. Try going for a road trip, visiting the local fair, doing a food truck tour, or having a picnic.
What are good ideas for a first date?
A good first date is one that facilitates conversation and lets you get to know your date better. Coffee dates, amusement parks, bowling, or meeting for lunch or dinner are good first date ideas.
What is a good second date idea?
Good second date ideas are ones that show you listened on the first date. Get to know your date better by seeing a band, going to a comedy club, or visiting the zoo.
Should you kiss on a second date?
While there's no right or wrong time to kiss, trying to initiate a kiss at the end of a (good!) second date is a good way to gauge whether your date is interested and if there's a mutual connection.
---
Featured Video from Man of Many