13 Best Tailors and Bespoke Suit Shops in Adelaide
The best tailors and bespoke suit shops in Adelaide can all agree on one thing: when it comes to signature style, a perfect fit is the only way to go. We can easily see their point. After all, an overly loose sleeve or hanging thread can basically render you DOA at the next social gathering or business meeting. Likewise, a droopy suit can cause you to resemble a small child who raided daddy's closet–not exactly the look most modern gentlemen are going for. Take the advice of Australia's best tailors and get those measurements made. In other words, visit one of the 13 Best Tailors and Bespoke Suit Shops in Adelaide.
---
You'll also like:
14 Best Tailors and Bespoke Suit Shops in Melbourne
Made to Measure – Man of Many's Guide to Buying a Tailored Suit
20 Best Tailors and Bespoke Suit Shops in Sydney
---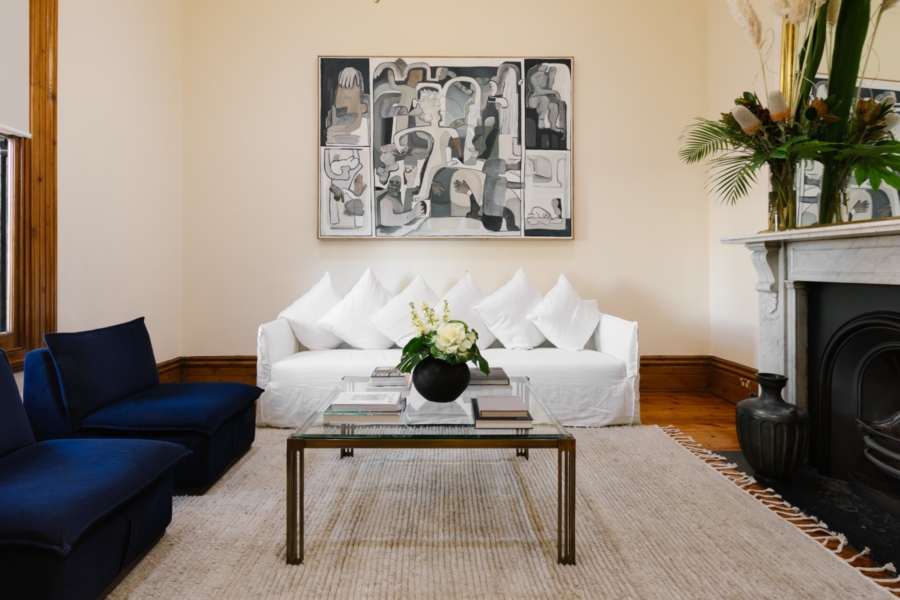 Oscar Hunt
One of Australia's leading made-to-measure tailors has finally landed in Adelaide. Perched in the fashion-friendly neighbourhood of Norwood, Oscar Hunt's new luxury showroom is where modern design meets traditional technique. Oh, and did we mention that this tailoring service has over 3,500 luxury fabrics from the UK and Italy at its disposal? The result is a true one-of-a-kind suit, which emanates with character and distinction. Prepare for a world-class experience.
9 The Parade Norwood – Ph: (08) 7130 0185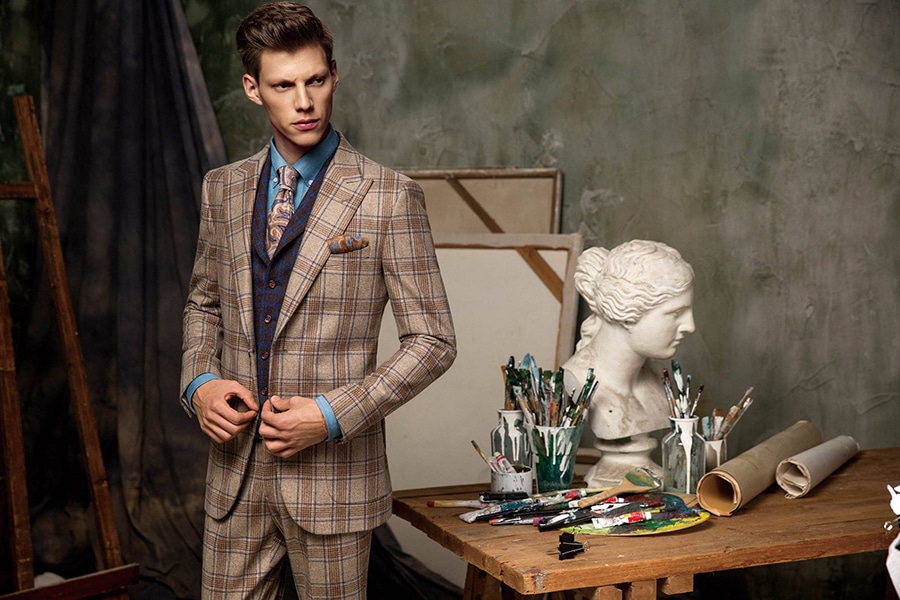 Germanicos Bespoke Tailors
For a truly bespoke experience, Germanicos is the tailor house you've been dreaming of. Starting with over 7000 unique fabrics from the best mills in Italy, England and France, you will be able to custom-make your fantasy suit every step of the way. Their experienced tailors take over 30 measurements to ensure the suit perfectly fits every angle and undulation of your body. Add nearly 20 years of experience in tailoring bespoke suits to trendy Australians and there's no way you won't instantly fall in love with your new Germanicos.
Service by Appointment only – Ph: 1300 824 567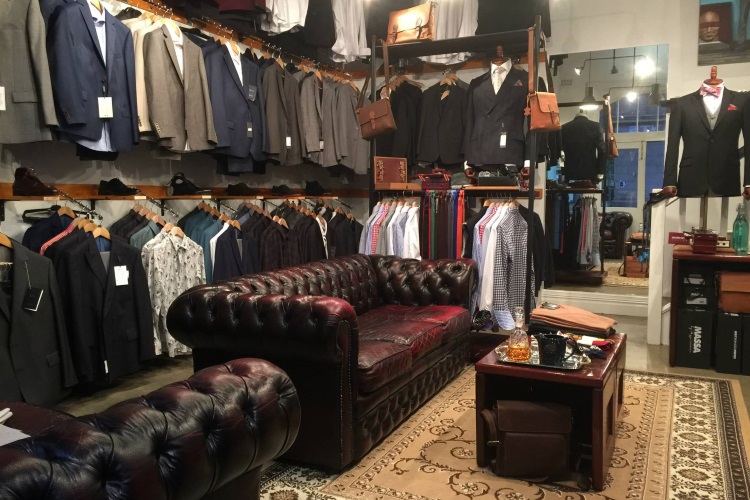 Beg Your Pardon
Independently owned and operated, Beg Your Pardon hosts a superb line of Australian and New Zealand Merino fabrics woven to perfection by the best names in the game. The result is premium menswear that you can buy off the rack or get made-to-measure, all at an affordable rate. Meanwhile, a lack of corporate agendas and an intimate atmosphere means dependable, one-on-one customer service that you won't find at the big retailers. Book a fitting appointment or consultation and visit one of the best bespoke suit shops in Adelaide.
18 Union St, Adelaide SA 5000 – Ph: (08) 7225 8313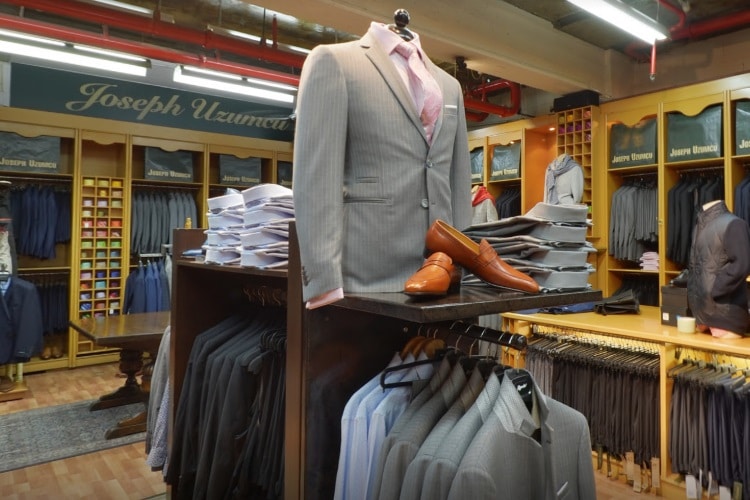 Joseph Uzumcu
Top Adelaide tailor Joseph Uzumcu cut his teeth in native Instanbul before moving to Australia and setting up shop in 1986. It's now three decades later and Joe is still delivering distinctly amicable service backed by painstaking expertise. Enter his two-level suit shop on Gawler Place to be greeted by a hot espresso and a friendly kiss on the cheek. Peruse among the top names in menswear and accessories or go for a made to measure suit that will turn heads at the next wedding or social event. Joseph Uzumcu is where modern trend meets timeless technique, and is naturally one of the best bespoke suit shops in Adelaide.
36 Gawler Pl, Adelaide SA 5000 – Ph: (08) 8232 5400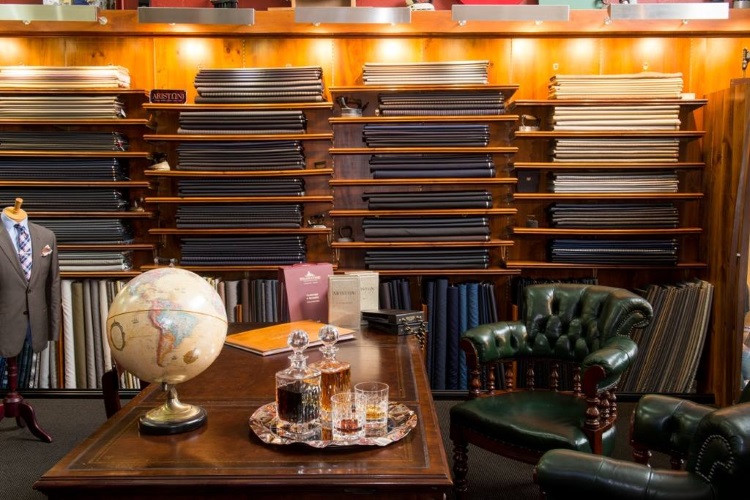 Tailors of Distinction
The name says it all, and Tailors of Distinction earns that name by hosting one exclusive menswear label: Andrew Kemp. Kemp takes the measurements himself before fitting you with a calico-patterned suit cut by master artisans. The process is smooth, affordable and extraordinary. For those on a time crunch, Tailors of Distinction also offers expedited 24 hour turn-around service. Style and distinction have always gone hand in hand; at this top Adelaide tailor they're joined at the hip.
223-225 Unley Rd, Malvern SA 5061 – Ph: (08) 8373 5658
Dre s d – Custom Suiting
Top bespoke suit shop Dresd leaves no room for error when crafting you a brilliant garment from the ground up. More to the point, they use 'full-canvas' construction and a swath of quality fabrics to deliver the tippy top shelf of customer service and personal style. They're available by appointment and don't wait to make one. Expect to discover yourself and then dress accordingly.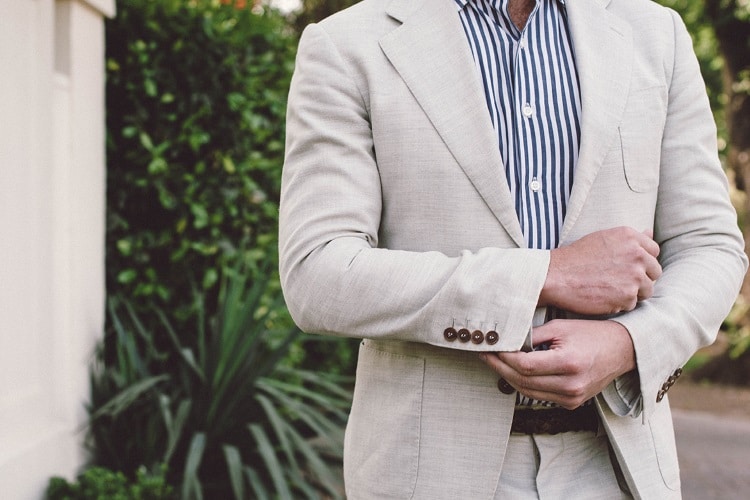 DeLuca Tailors
For the modern gentleman of refined taste, accept nothing less than DeLuca. The top Adelaide bespoke suit shop has been operating for two decades and in that time they've championed quality and customisation. Come to these pros with a head full of ideas and watch in awe as they bring those ideas to life one custom thread at a time. The best part is that the personalisation and quality comes at a rate you can afford.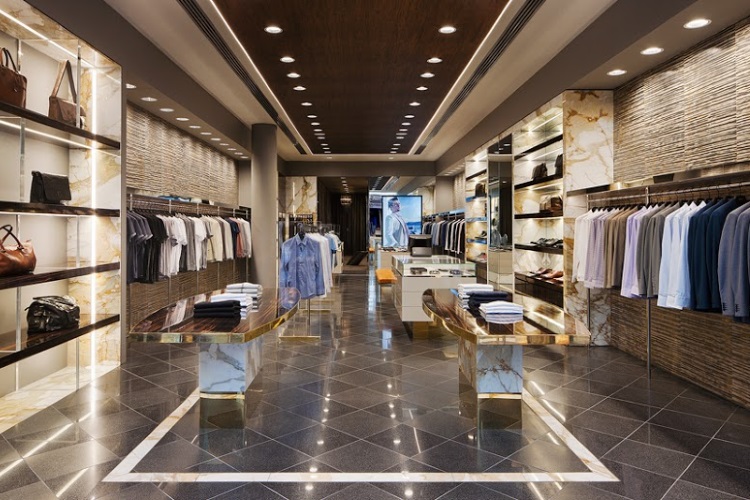 Calibre
As both a menswear brand and impeccable made to measure service, Calibre is definitely among Australia's finest. Since 1989 the name has been leading the way in all things men's fashion. Naturally, their Adelaide suit shop is no exception to the company's prestigious standards. Come here to immerse yourself in the sharpest of modern styles.
g5/Adelaide Central Plaza g5/100 Rundle Mall, Adelaide SA 5000 – Ph: (08) 8359 3204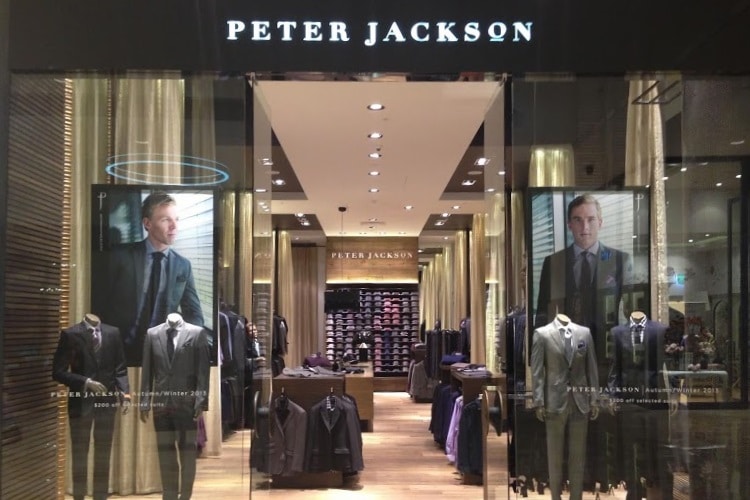 Peter Jackson
A great made to measure suit is more than a mere garment–it's a personal journey that allows you to both discover and exhibit yourself by way of prime threads and killer designs. That's why Peter Jackson involves you with every step of the process. Along with a personal consultant you'll explore a variety of fabrics, styles and fits, until you've landed on a suit that tells you as much about yourself as it tells others about you. You are, after all, a modern warrior, and this top tailor will give you a proper coat of armour. Find the one nearest you and seize the day.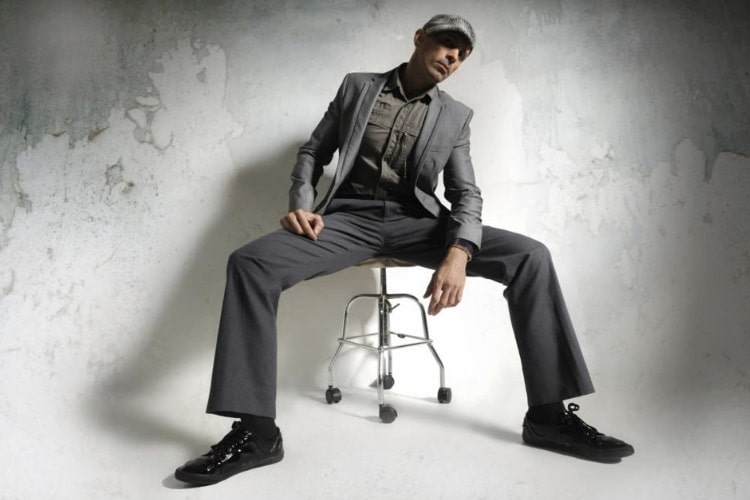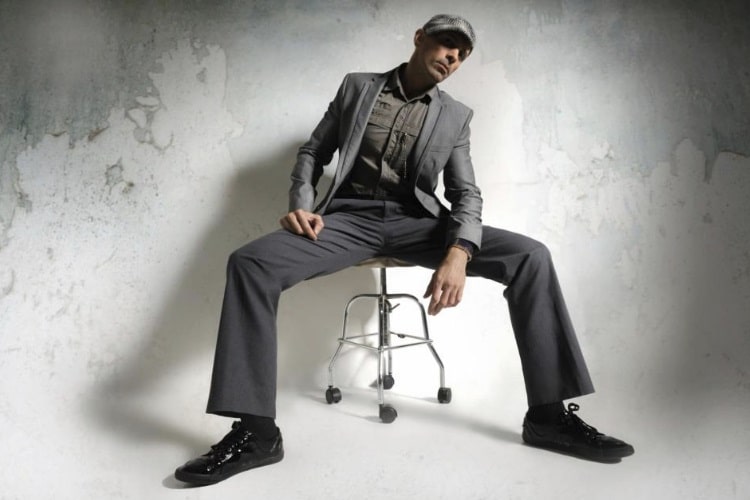 The Tailor's Room
While others on the list are more Made to Measure, The Tailor's Room is a true Bespoke suit shop and one of the best at that. With over 25 years of success and acclaim behind them, their service and approach transcends mere tailoring to take on philosophical overtones. They'll even re-fit garments you've purchased off the rack elsewhere. Needless to say, the passion here is palpable and their expertise is second to none.
174A Magill Rd, Norwood SA 5067 – Ph: (0412) 041 207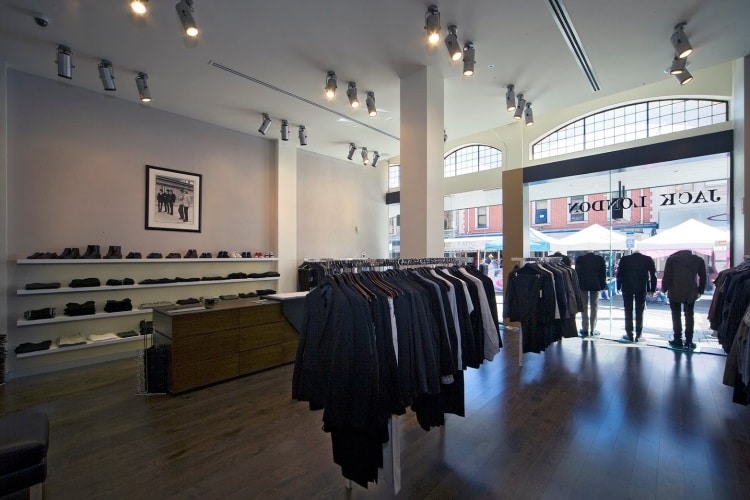 Jack London
Taking aesthetic cues from the 1960s British mod rocker scene, menswear brand Jack London brings the past roaring back to life with striking vitality. Think narrow trousers, leather jackets, slim ties and short collared shirts. Pair those gloriously stylish vintage designs with seasoned tailoring techniques and you're easily looking at one of the top suit shops in Adelaide and beyond. Walk out strutting with the visuals to match. Now you're living like a legend.
267 Rundle St, Adelaide SA 5000 – Ph: (08) 8223 2500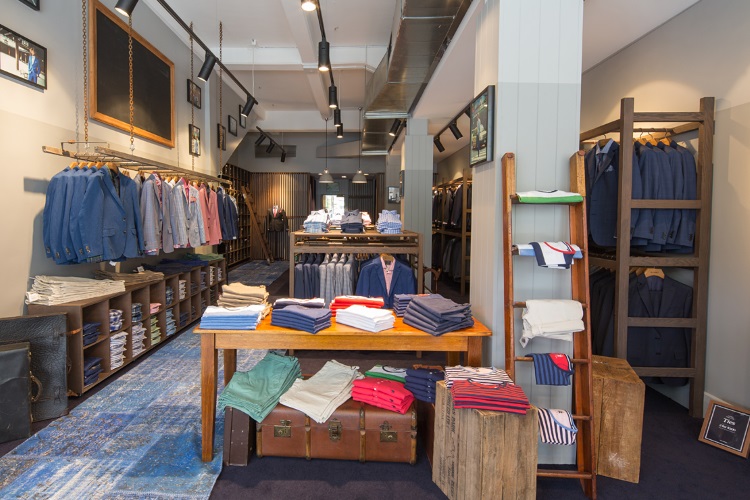 M.J. Bale
Put simply, the best in menswear lives and thrives at M.J. Bale. Since 2009 the brand and retailer has grown to become indisputably synonymous with timeless, masculine style. Their looks are as sharp as they are unique and their made to measure service is tops. Forget calling this one of the best suit shops in Adelaide–M.J. Bale makes all of Australia proud.
255 Rundle St, Adelaide SA 5000 – Ph: (08) 8232 6884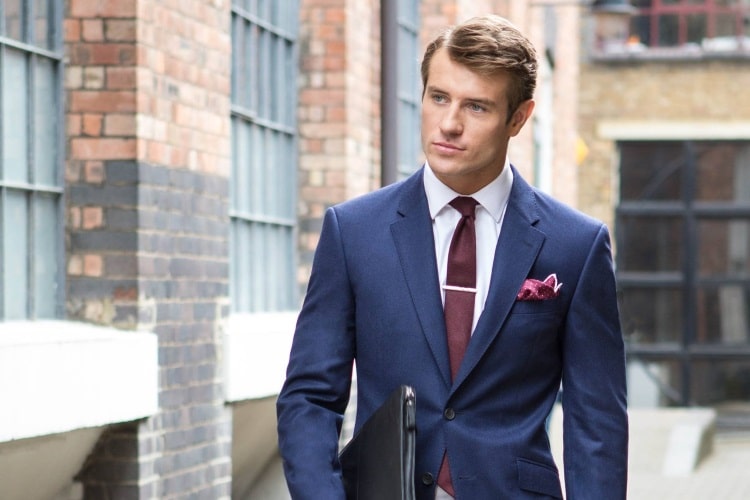 T.M. Lewin
With roots going all the way back to London's renowned Jermyn Street in 1898, T.M. Lewin remains at the forefront of tailoring and continues to keep pace with trends when not defining them. What you'll find here is ageless craftsmanship, quality and expertise, aka the bedrocks that remain crucial no matter how dramatically the styles themselves may change.
22 Rundle Mall Adelaide 5000 Australia – Ph: (08) 8205 9111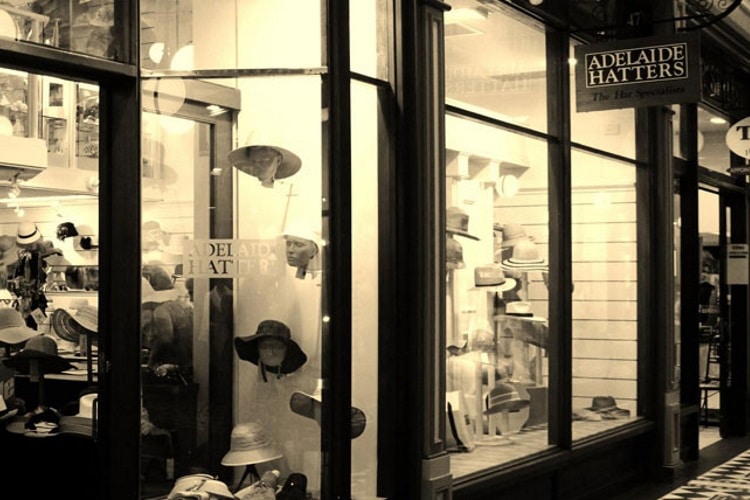 Adelaide Hatters
If you attend events like the Melbourne Cup you'll notice that in addition to trendy tailored jackets and pants there are lots and lots of stylish hats. Hence, we end our list of the best Adelaide tailors with what might be considered an ideal accessory to your designer apparel. Come to Adelaide Hatters to discover every type of hat for every type of occasion. Use that stunning headpiece to infuse extra visual appeal into your already formidable aesthetic.
7 Adelaide Arcade, Adelaide SA 5000 – Ph: (08) 8224 0131
Want to get tailored in another great Aussie city? Check out our list of the Best Tailors and Bespoke Suit Shops in Sydney, Melbourne and Brisbane.
Have you subscribed to Man of Many? You can also follow us on Facebook, Twitter, Instagram, and YouTube.
---
You'll also like:
14 Best Tailors and Bespoke Suit Shops in Melbourne
Made to Measure – Man of Many's Guide to Buying a Tailored Suit
20 Best Tailors and Bespoke Suit Shops in Sydney
---