10 Best Hotels in the World for 2020
Hotels have been hard hit this year with restrictions put in place to fight the COVID-19 pandemic. With that thought in mind, you might think that the World's Best Awards would be put on hold. Fortunately, voting closed on March 2, before the stay-at-home orders were put into place, which means that we still know what the world's best hotels for this year are, all 100 of them. That's right, despite all the disruptions, Travel + Leisure published its 100 Best Hotels in the World 2020 list, so now when things go back to normal, you'll know where to go.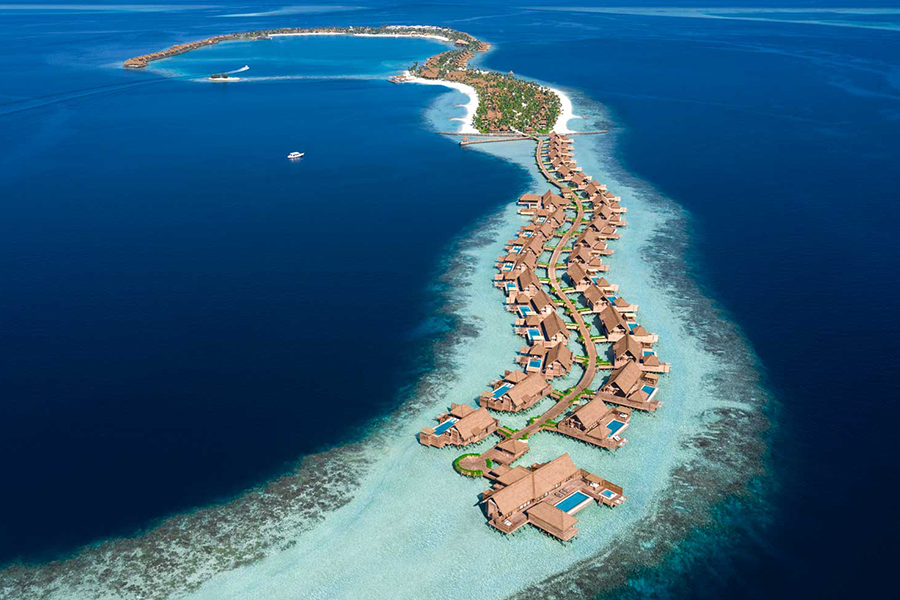 The best hotels in the world span six continents around the globe. You'll find safari lodges and Indian palaces, as well as high-rise hotels in major metropolises. To determine the best, Travel + Leisure asked its readers to rank their travel experiences on everything from the top hotels and resorts to the best cities, islands, cruise ships, spas, and airlines. According to the official criteria, all the hotels were judged across five key criteria. This included;
Facilities
Location
Service
Food
Overall value
The mountainous areas of the United States fared well in the best hotels in the world 2020 list—particularly dude ranches and ski locations. Wyoming, Colorado, and Utah were well represented. But it wasn't just suburban properties that made the best hotels in the world list. New York's Upper East Side and West Hollywood also showed up. Asia also claimed slots on the list, with Southeast Asia making a particularly strong showing. Indonesia had two locations and Thailand matched that as well. But perhaps it was Africa that shown the brightest with the number 9 and 10 spots going to Singita Kruger National Park with their two retreats, the Sweni Lodge and Lebombo Lodge.
The real winner here is the travel and tourism industry. With attention slowly turning back to international travel, people are more geared up than ever for an overseas trip and this world's best hotels certainly provide some much-needed inspiration. If you're keen to get away next year, it might be worth putting some of these on your bucket list.
Here is a list of the 10 best hotels in the world for 2020.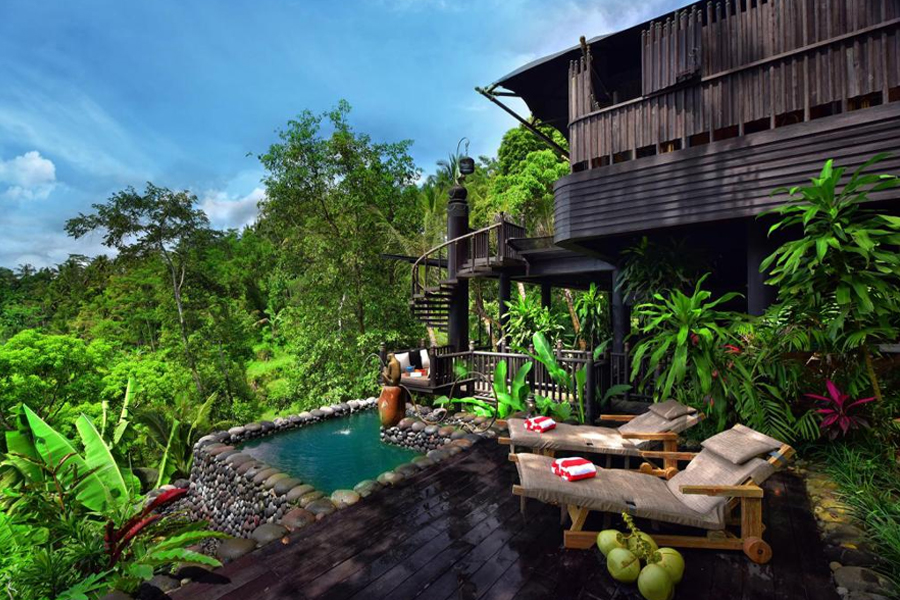 1. Capella Ubud, Bali, Indonesia
Claiming top spot in Travel+Leisure's Best Hotels in the World 2020 list was Capella Ubud, a tropical oasis in the heart of Indonesia's thriving tourist hub. Designed by famed architect Bill Bensley, Capella Ubud is a carefully considered paradise that blends seamlessly with Bali's natural beauty, a feat helped by the area's surrounding villages, shrines, and acres of green rice paddies in the neighbouring Keliki Valley.
In order to reach the secluded spot, travellers must venture across a suspension bridge to their tented suites, complete with interiors that have the aura of an old-world explorer's hideaway. Each section is finished with teak flooring, vintage steamer trunks, and antique furnishings. Best of all, guests feel truly immersed in the jungle, with dense forest on all sides and the River Wos rushing below.
Score: 99.85
Address: Jl. RY Dalem, Keliki, Kec. Tegallalang, Kabupaten Gianyar, Bali 80561, Indonesia
Phone: +62 361 2091888
---
Featured Video from Man of Many
---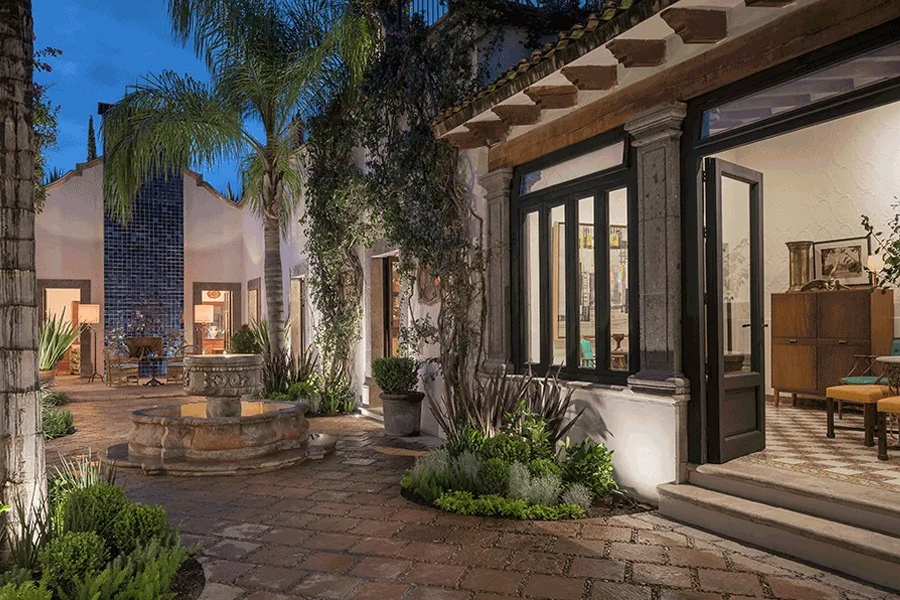 2. Hotel Amparo, San Miguel de Allende, Mexico
Found deep in the heart of San Miguel de Allende, Hotel Amparo is a fusion of heritage and hospitality in the best possible way. Complete with Spanish-colonial heirlooms and antiques, the edgy contemporary design is warm and welcoming. Here, you'll find open-planned suites that sprawl out into immersive terraces skylit by an enviable night view. For travellers, the Zona Centro Histórico location means it's just a short walk to local sights like the Jardín Principal, the Plaza de la Soledad, and the Mercado de Artesanias.
Score: 99.85
Address: Mesones 3, Zona Centro, 37700 San Miguel de Allende, Gto., Mexico
Phone: +52 415 152 0819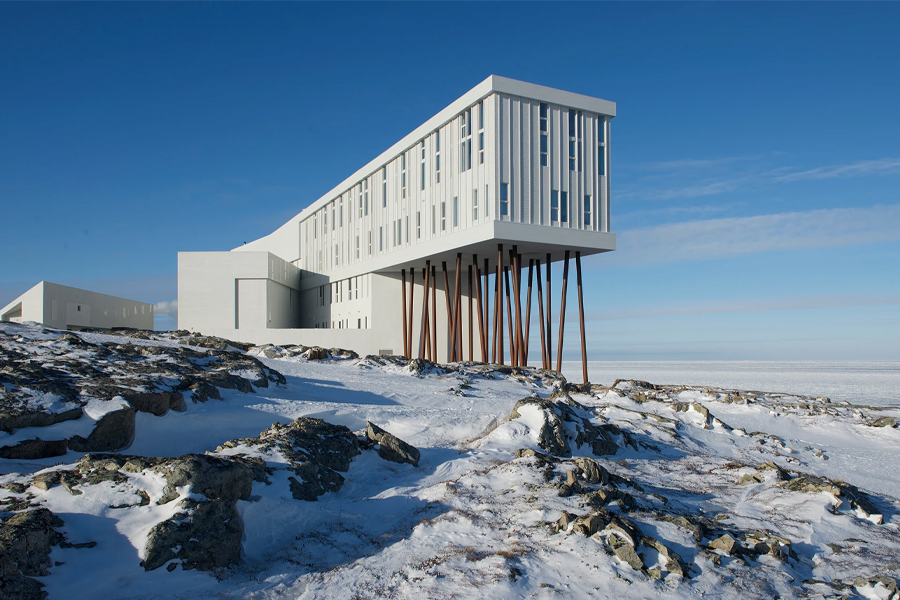 3. Fogo Island Inn, Newfoundland, Canada
A true modern marvel of ingenuity and design, Fogo Island Inn is secluded luxury personified. You'll find this 29-room picturesque hotel on the largest offshore island in Newfoundland and Labrador. Fogo Island Inn was designed by Newfoundland-born architect Todd Saunders, who adorned the inside with tokens from the local area, including objects from the region's fishing communities and craftspeople, handcrafted quilts, and wood-burning stoves. For guests, the real drawcard is the environment. Fogo Island Inn offers unparalleled views of the rocky coast through floor-to-ceiling windows. From its stunning design to its incredible scenery, it's not hard to see why Fogo Island Inn was named as one of the best hotels in the world this year, just remember to bring a jacket.
Score: 99.02
Address: 210 Main Road, Joe Batt's Arm, NL A0G 2X0, Canada
Phone: 709-658-3444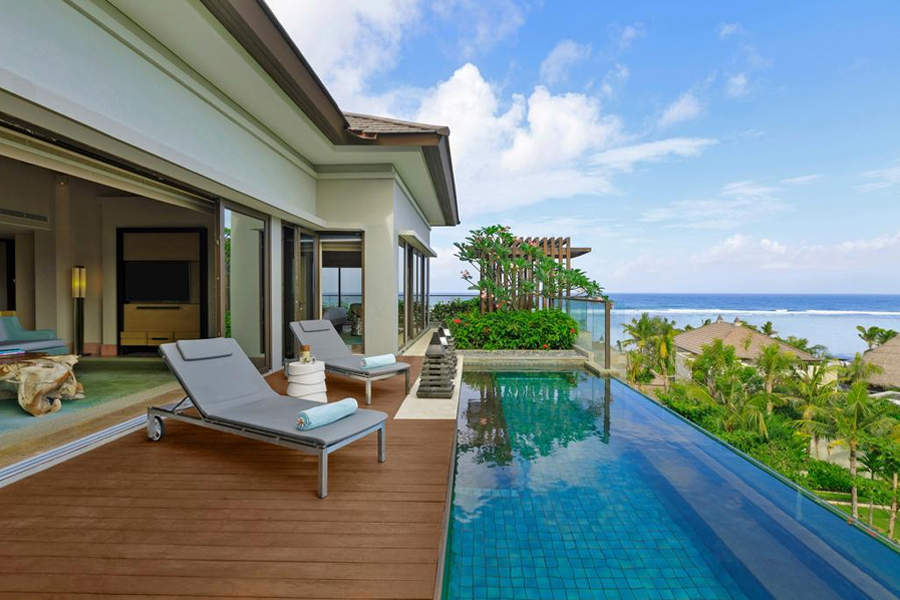 4. The Ritz-Carlton, Bali, Indonesia
It's no surprise that The Ritz-Carlton makes an appearance in this year's list of the world's best hotels, but the Bali-iteration is just one of many that scored well. This beachfront resort combines modern tropical style and Balinese architectural elements for a truly luxurious getaway. A sprawling, family-friendly resort, the Ritz-Carlton has six restaurants, a spa, numerous swimming pools, and a kids' club. Why ever leave?
Score: 98.85
Address: Jalan Raya Nusa Dua Selatan Lot Iii, Sawangan, Nusa Dua, Bali, Badung Regency, Bali 80363, Indonesia
Departments: The Beach Grill at The Ritz-Carlton, Bali
Phone: +62 361 8498988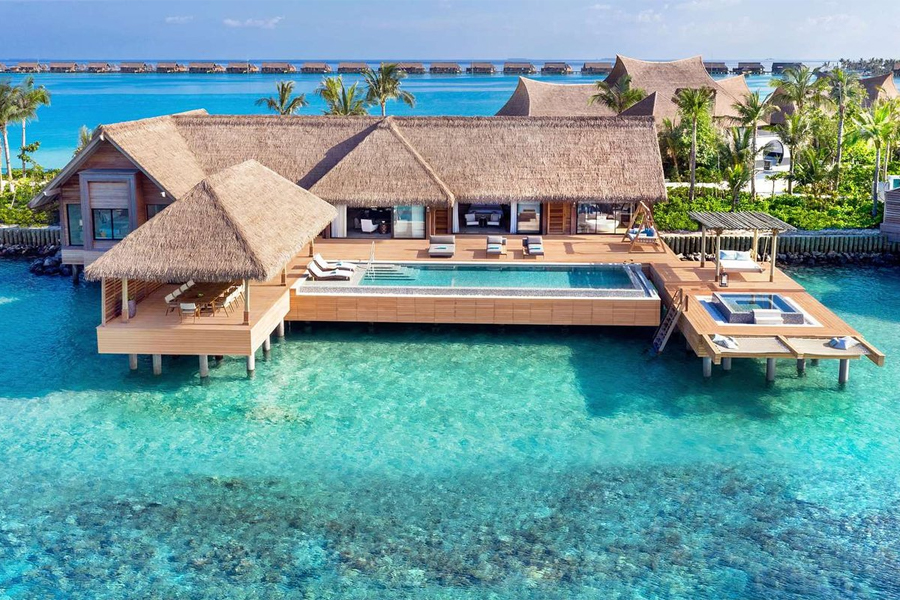 5. Waldorf Astoria Maldives Ithaafushi
Another perennial winner, the Waldorf Astoria is one of the most famous chains globally, but this year, its Maldives Ithaafushi resort scored the fifth sport in Travel+Leisure's Best Hotels in the World 2020 list. An incredible exploration of luxury, the Waldorf's Maldives resort is only for an elite, lucky few. Guests must arrive by yacht from the international airport, picked up by one of the highly-attentive staff members who are on-hand for your every beck and call. Once on property, you'll settle into one of the 121 villas offer a remote island experience, including your own private pool from which to take in that crystal-clear sea.
Score: 98.79
Address: Ithaafushi Island South Malé Atoll Male, 20009, Maldives
Phone: +960 400-0300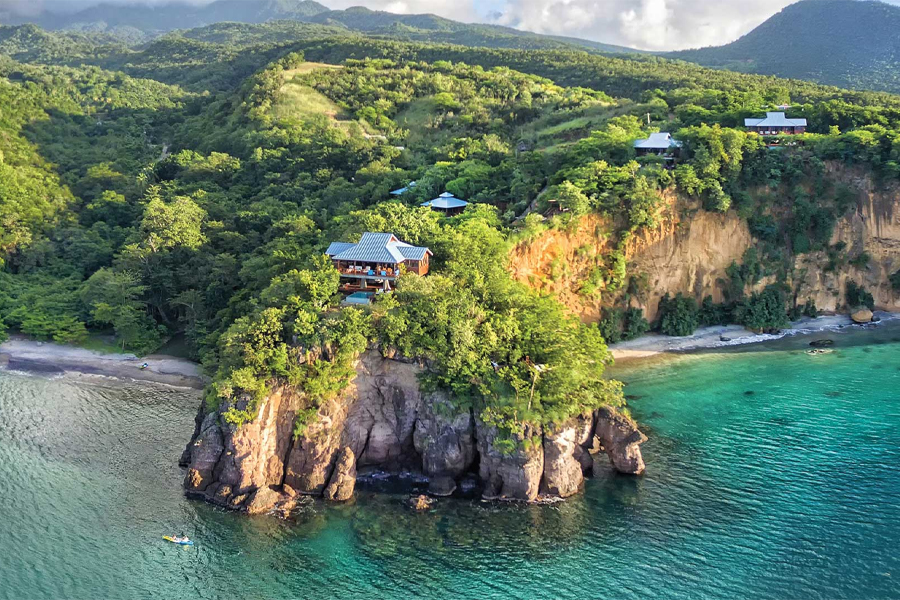 6. Secret Bay, Portsmouth, Dominica
Hidden on a rocky cliff-face, the Secret Bay hotel is a true getaway. Not only will you escape the rat-race, you'll be immersed in a dense rain-forest, taking in the sights and sounds of the native flora and fauna. Of course, each accommodation at this all-villa resort has a private plunge pool and thanks to the lush, dense vegetation, you'll feel like you're the only person for miles around.
Score: 98.60
Address: Ross Blvd Portsmouth, Dominica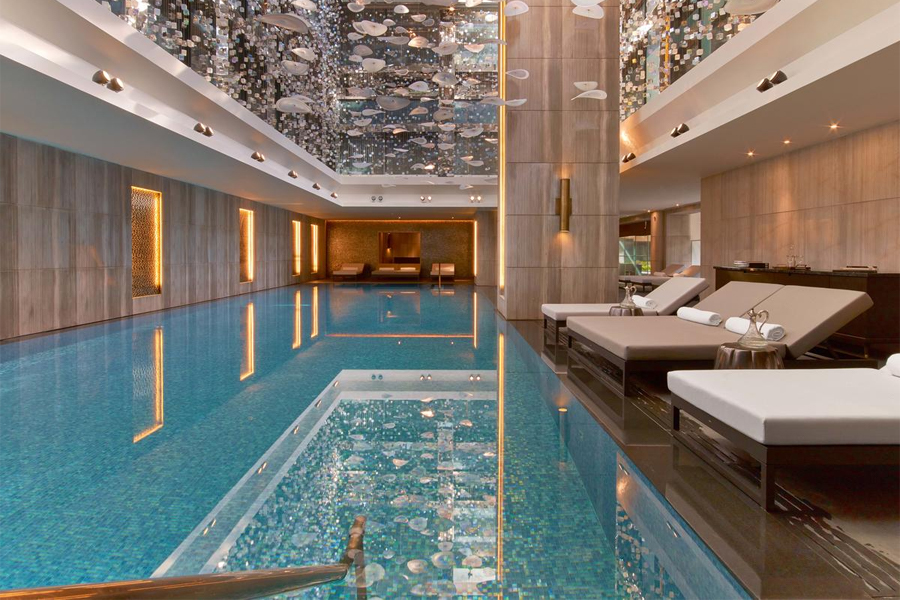 7. Raffles Istanbul (tie)
The hotly anticipated Raffles Instanbul opened back in 2014 and since then, has been securing big-name guests and awards on the regular. This year, the resort was named as the seventh best hotel in the world, thanks to its supreme service and exceptional amenities. For example, guests enjoy floor-to-ceiling windows and private balconies that overlook the Bosporus and Princes' Islands, a rare glimpse at the bustling historical city beneath. Even better, you can enjoy a meal at the hotel's in-house Isokyo restaurant which is one of the best places in the city for pan-Asian cuisine.
Score: 98.40
Located in: Zorlu Center
Address: Levazim, Zorlu Center, Koru Sokagi, 34340 Besiktas/Istanbul, Turkey
Phone: +90 212 924 02 00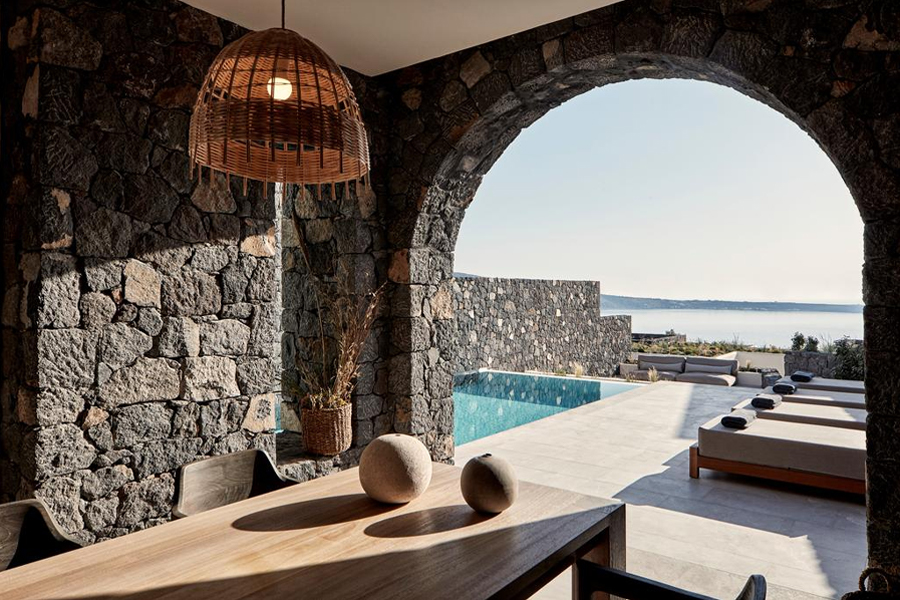 7. Canaves Oia Epitome, Santorini, Greece (tie)
There's no shortage of luxury hotels in Greece, but this year, Canaves Oia Epitome was named as the country's top performer. Opened in 2018, the hotel is located just above the fishing village of Ammoudi in Santorini. Renowned for its vibrant culture and stunning scenery, Canaves Oia Epitome blends natural beauty with contemporary design, offering a unique take on the traditional Cycladic architecture. With a striking colour palette of white, grey, and beige that contrasts dramatically with the sparkling blue sea below, it's hard not to get swept up by this hotel's charm.
Score: 98.40
Address: Main Street, Oía 847 02, Greece
Phone: +30 2286 072499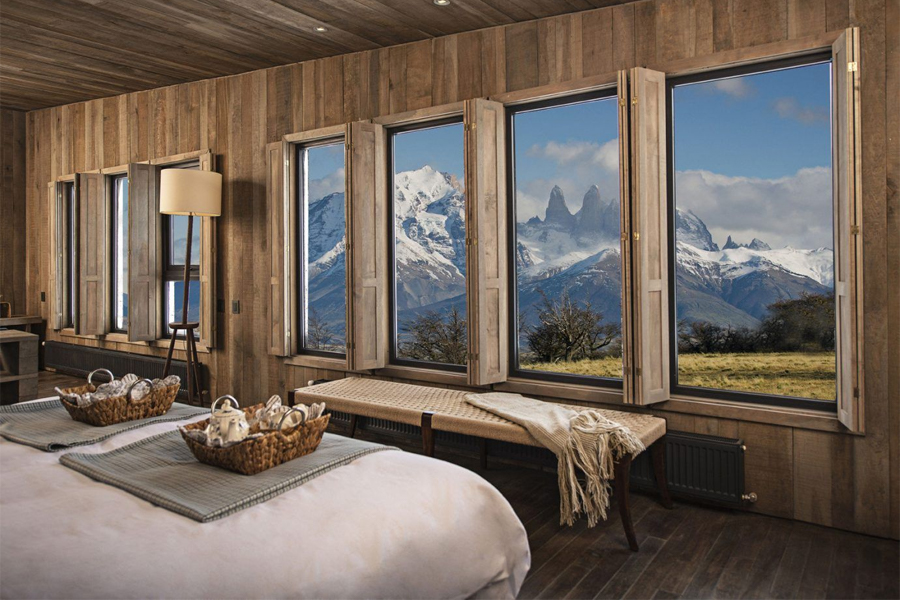 9. Awasi Patagonia, Torres del Paine National Park, Chile (tie)
Like something out of The Sound of Music, this stunning 14-villa hotel with main lodge is truly a sight to behold. Set amongst a private reserve overlooking Torres del Paine National Park, one of Chile's iconic destinations, this picturesque escape is an inspiring getaway that is sure to recharge your creative batteries. Each villa is assigned a private guide and four-wheel-drive vehicle, meaning you can get out and enjoy the local area's beautiful scenery in whatever manner you desire.
Score: 98.25
Address: Estancia Tercera Barranca, Torres del Paine, Magallanes y la Antártica Chilena, Chile
Phone: +56 2 2233 9641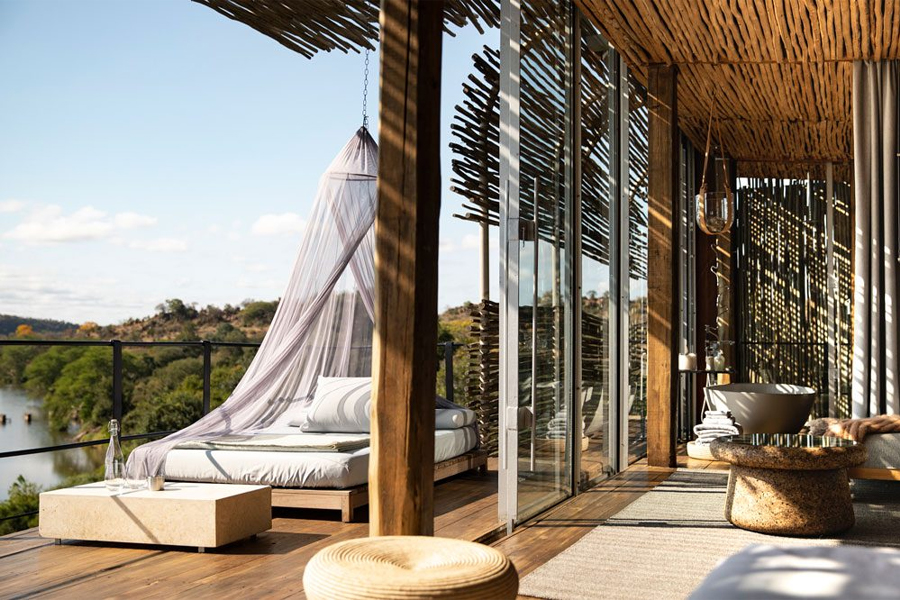 9. Singita Kruger National Park, South Africa (tie)
How about a private canopy room overlooking the Kruger National Park? Set atop the pristine, 33,000-acre wilderness known for its concentration of the Big Five (lion, leopard, rhinoceros, elephant, and Cape buffalo), the Singita concession is a world-class luxury experience in every sense of the word. Housed within the getaway are two retreats that together fall under the Singita banner: the intimate Sweni Lodge, with seven exclusive suites and Lebombo Lodge – a larger, 13 suite retreat. With a stunning open-plan design that offers maximum views and an unparalleled look at the incredible natural wonders below, there's little wonder why the Singita Kruger retreat is among the world's best hotels for 2020.
Score: 98.25
Address: Sabi Sands Game Reserve, Kruger National Park, Hazyview, 1242, South Africa
Phone: +27 13 735 9801
You'll also like:
InterContinental Sorrento Takes Aim at a Morning Peninsula Legend
Qantas Reopens its First Class Lounges Just in Time For the Trans-Tasman Bubble
51 Places You Can Buy Face Masks in Australia
General FAQs
What is the best hotel in the world?
According to a reader's choice survey from Travel+Leisure, Capella Ubud in Bali, Indonesia is the best hotel in the world. The resort scored an incredible 99.85 out of 100 in the ratings.
What is the best hotel in Australia?
In the 2020 World's Best survey, Travel+Leisure readers voted COMO The Treasury in Perth as Australia's best hotel with a rating of 95.73 out of 100. That being said, it wasn't even to crack the top 70, COMO came in at 71 out of the top 100 hotels in the world for 2020.
What is the best hotel in the US?
According to the 2020 World's Best survey of Travel_Leisure readers, The Lodge & Spa at Brush Creek Ranch in Saratoga, Wyoming is the best hotel in the US. It scored an impressive 98.00 out of 100, good enough for 14th best hotel in the world.
---
Featured Video from Man of Many