King Island: A Complete Guide to Tasmania's Hidden Gem
Tasmania has it rough. The Southern ocean has never been known for its kindness to those that inhabit its lands or ply its waters. Smack in the middle of the Roaring 40s, the latitudes that are famous for whipping cold winds and pounding swells, the Tassie coastline is used to being lashed and pummelled. If I haven't sold you yet, there is a speck of an island off the Northwestern corner of Tasmania, even more remote, and more rugged, and 100% worth a visit.
King Island has generated quite a reputation for itself in recent years. Foodies know the island for its cheese, beef and the waters that teem with the world's best seafood. Sportsmen are drawn to the island for its championship golf and epic beach-break waves and history buffs for its countless famous shipwrecks. Considering such reputations, and having earned such accolades, King Island has still managed to fly below the radar; overlooked and just a little too inconvenient to get to – an island, off an island, at the southern tip of the world.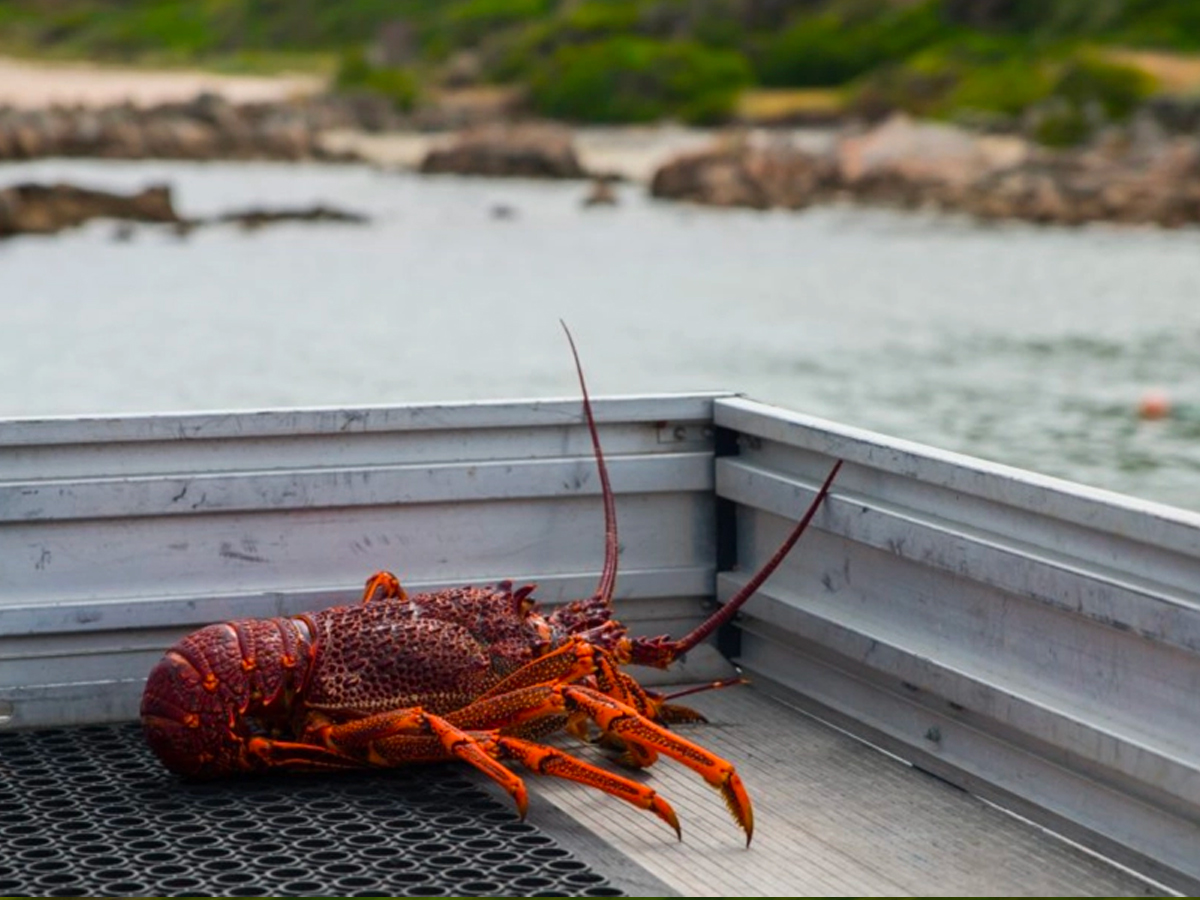 It's quiet. Very quiet here. But that's the point. Rugged coastline and pristine air; and not a spa in sight. It's the epitome of sparse with a population topping off at just under 2,000, with your closest neighbour 10km away. A green and tan pile of sand and scrub halfway between Tassie and Victoria in the Bass Strait – the remnants of a long gone land bridge that once linked the two.
First 'discovered' in 1799 by Europeans, and quickly exploited for its fur seal population, KI never developed much of a crowd. For the next 100 years or so the population consisted primarily of a few shipwrecked castaways who had found themselves on one of the many ships that struggled with, and failed at mastering, the strong westerly winds.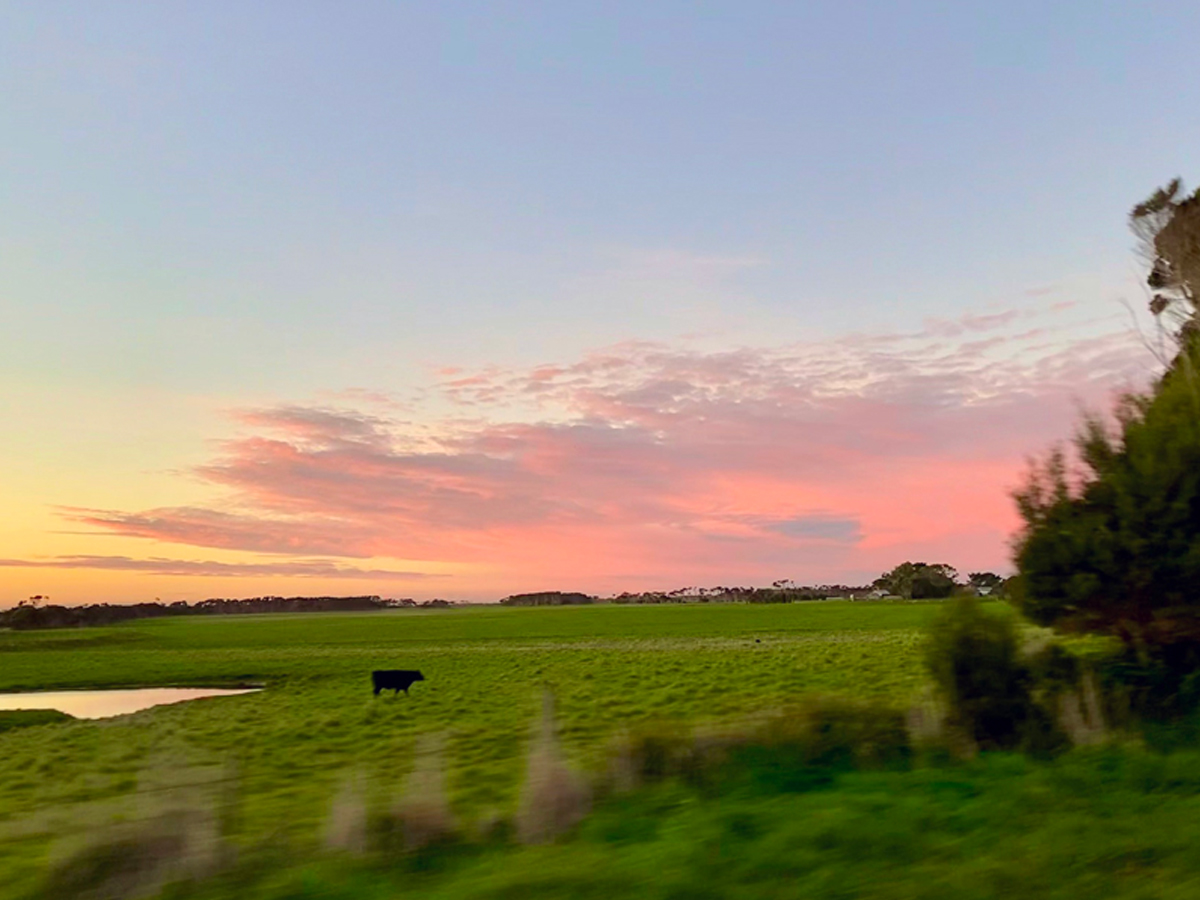 TO DO
GOLF
Only recently has KI become a golfer's dream destination – two of the below courses are less than 10 years old and also happen to rank in the top 100 best courses in the world.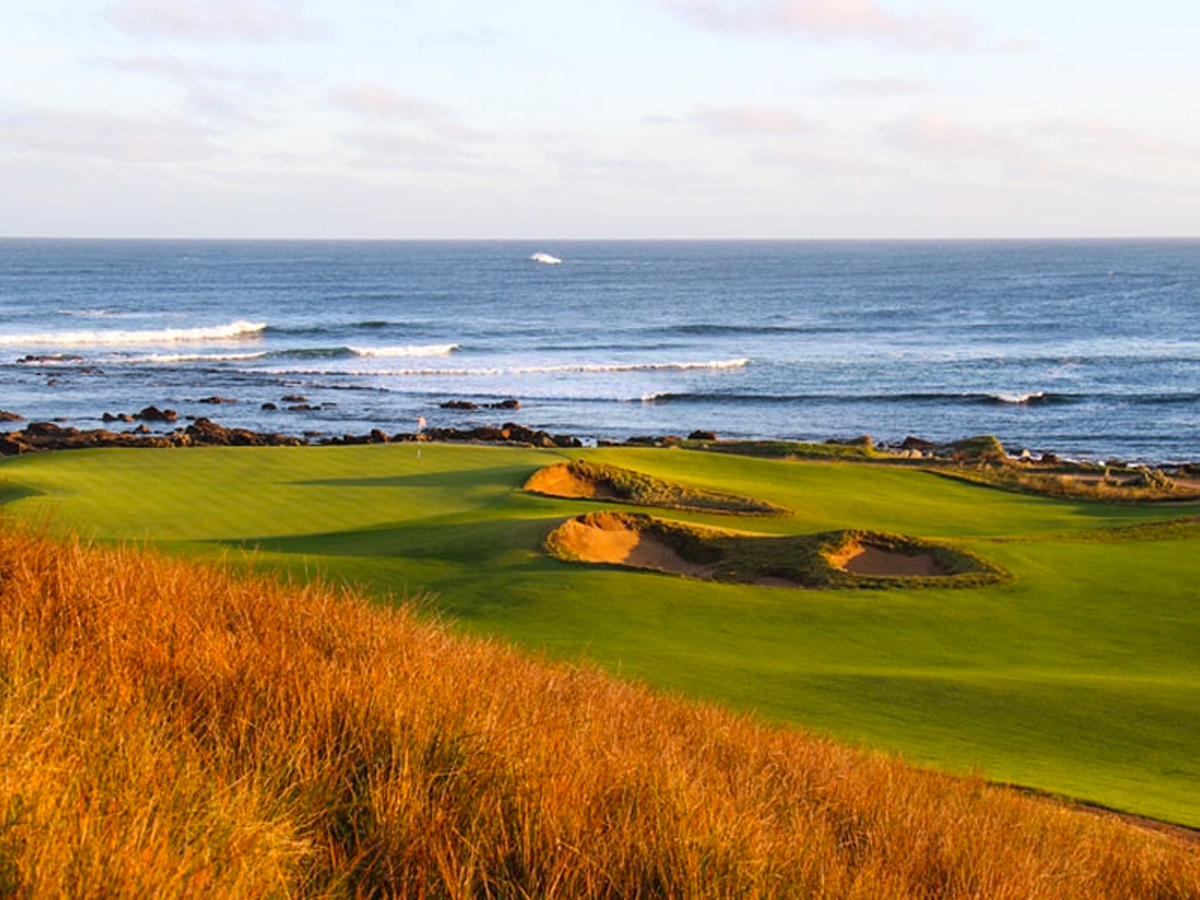 Ocean Dunes
Ocean Dunes joins the list of 'must go' golf destinations for the travelling golfer; 290 acres of rolling greens and windswept sand dunes. Two spectacular signature par threes crossing the surging ocean are sure to delight, but with so many 360 degree ocean views from nearly every hole you will certainly never forget golfing on King Island. Scottish style links ranked 4th On The List Of Australia's Best Public Courses.
396 North Road, Loorana, King Island, TAS 7256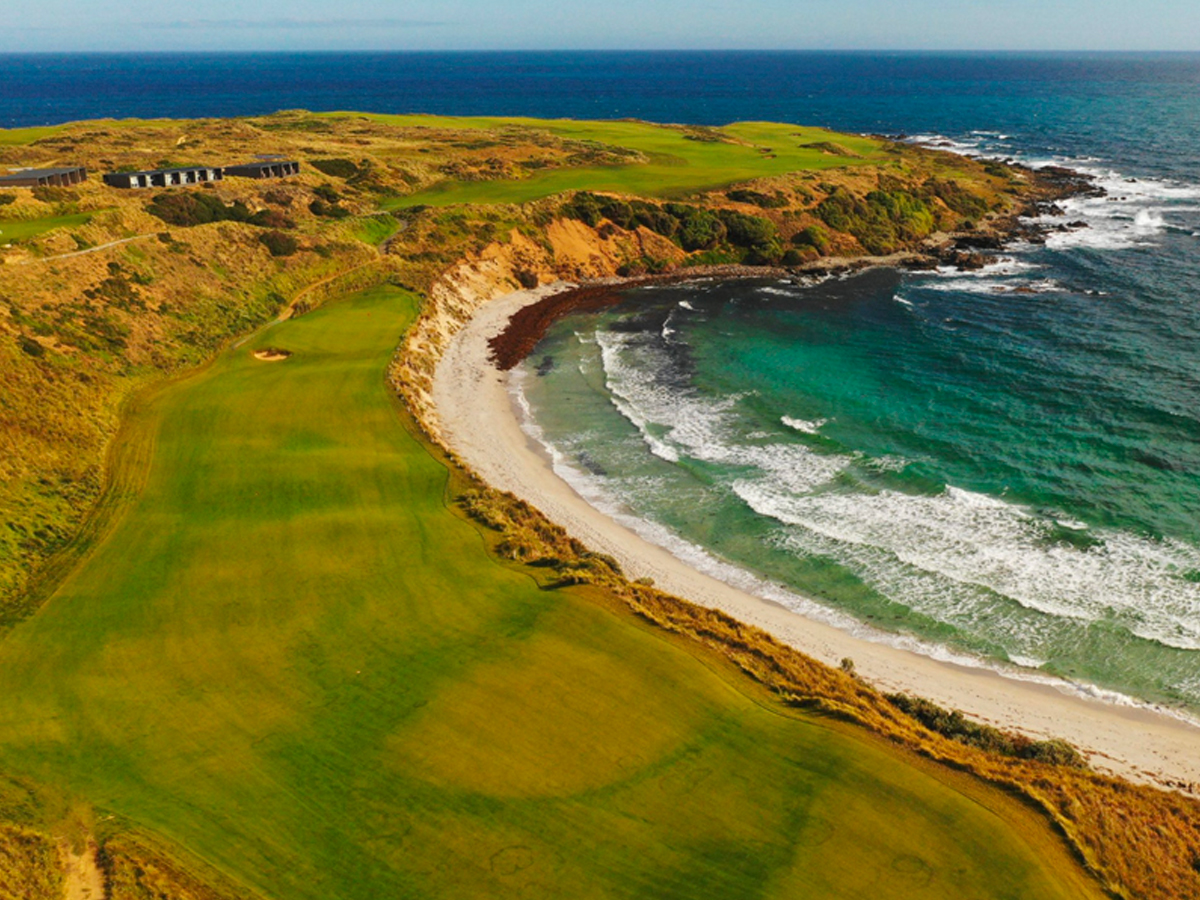 Cape Wickham
Welcome to a unique collection of coastal holes cleverly routed around Cape Wickham Lighthouse, this is a testament to pure links golf that you will not forget. Construction of the course was completed in late 2015, under the watchful eye of co-designers Mike DeVries (USA) and Darius Oliver (AUS), and quickly gained international recognition in the world rankings. Since then avid golfers have continued to travel from all around the globe to visit King Island in order to experience Cape Wickham Links for themselves. Every hole on the course has an ocean view, which is extremely rare, and no 2 holes are the same. The undulating course normally plays firm, allowing the imagination to go wild with limitless shot-making possibilities. Tees, Fairways and Greens are all seeded with fescue grass, following in the footsteps of the old traditional links courses in Scotland and Ireland.
Cape Wickham Road, King Island, TASMANIA, 7256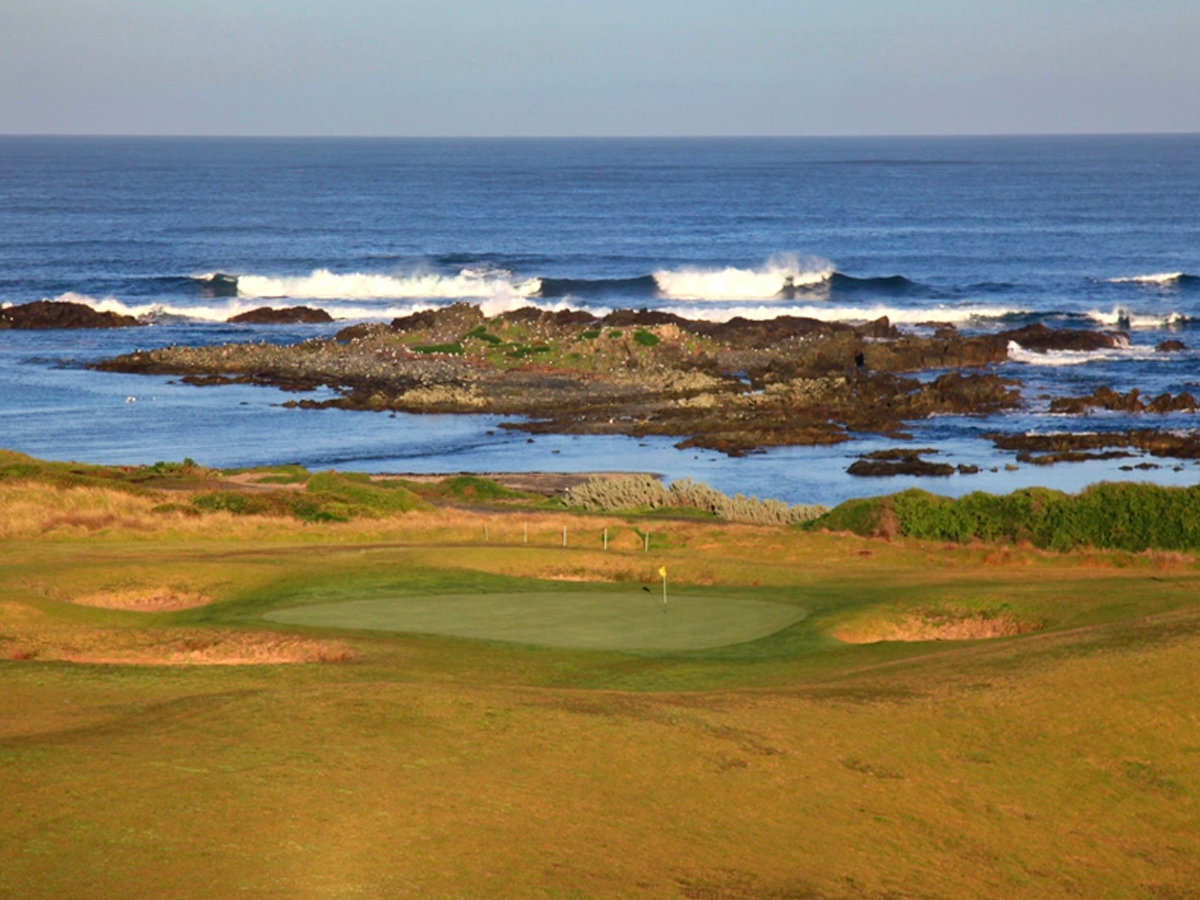 King Island Golf & Bowling Club
This is truly one of the world's greatest 9 hole courses, located on the rugged west coast of King Island, on one of Australia's idyllic golfing landforms. When the wind is blowing, experience one of the most wonderfully challenging courses in the country, demanding creativity and strategy to plot your way to the hole. Situated in Currie, set amid coastal dunes meeting the Southern Ocean, King Island's links have been described as resembling St Andrew's of Scotland, with rolling fairways carved from the natural undulations. The compact course can challenge the best of golfers when the wind decides to blow, which is frequently! The course hugs a spectacular coastline, the bump'n'run of undulating fairways, endless ocean vistas, a clever routing and greens in great condition, make this one of golf's great venues.
Owen Smith Drive, Currie, King Island TAS 7256
Surfing
As an island – King Island has the luxury of getting good waves regardless of the winds. If the winds are finicky on one side of the island, a quick drive will get you to the other side and cleaner waves.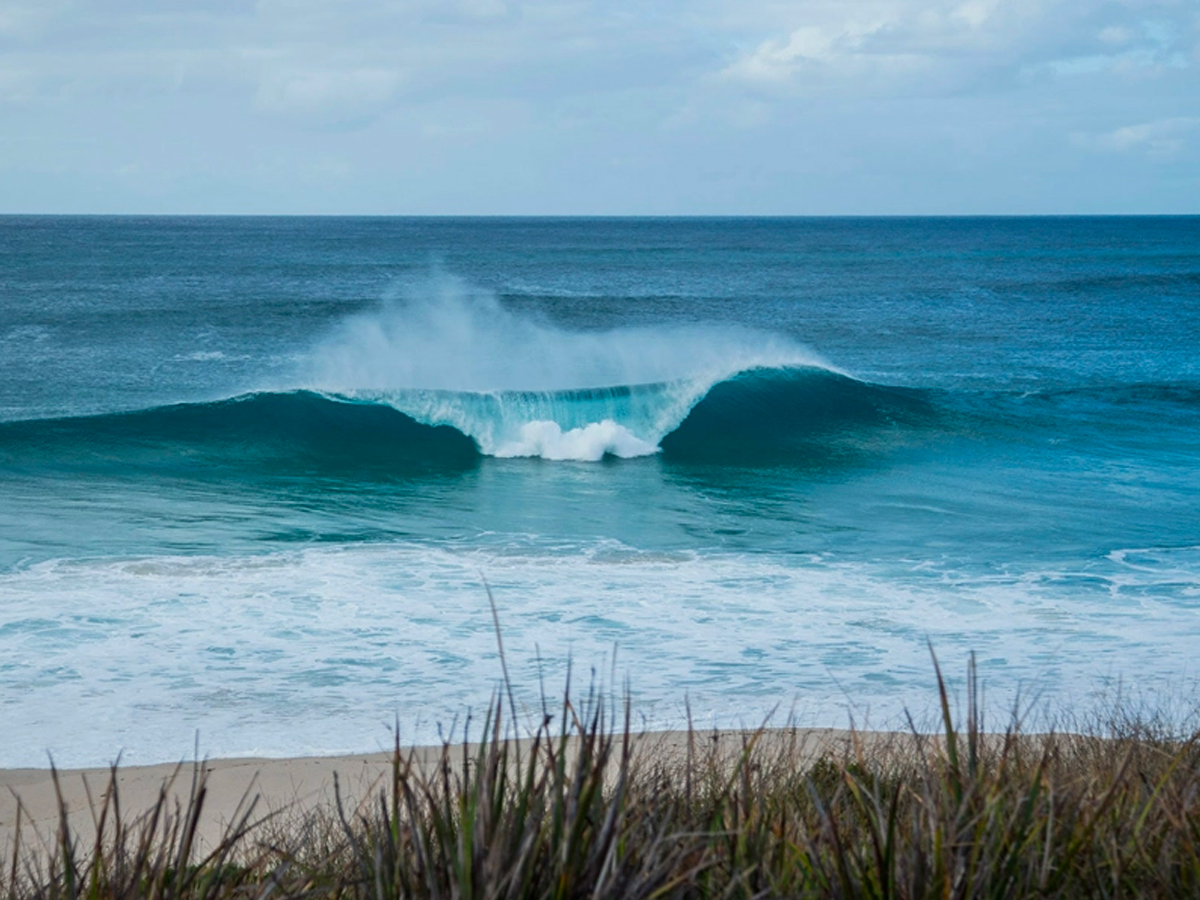 Arguably one of the best beach breaks in Australia, Martha Lavinia, is famous for its clean geometric A peaked wave (which requires large swells to curve around both sides of the island and meet at Martha). Located in the lee of the island, off a 5km long desolate beach, you may find yourself charging the most perfect wave of your life without another human in sight. While Martha Lavinia proves to be the most famous, there are a number of quality waves for all level of surfer. Phoques, in the northwest, and Red Hut, in the south, also have great waves when the winds shift or you have some kooks in your midst. Most require dirt track access. If this sounds like too much for you then King Island Surfaris will do the leg work and help you get the waves you crave.
Penguins and Bird Watching
It's time to head to the harbour in the township of Grassy to view the little fairy penguins as they waddle in from the sea each evening. Depending on what time of year it is – and when sunset occurs – this could be before or after your dinner.  If flighted birds are a bit more your style then King Island should absolutely be on your list. Rated as a Top 5 location in Australia for rare native birds, King Island's coastline is an internationally recognised Key Biodiversity Area for shorebirds and the Sea Elephant River estuary is a Ramsar Wetland of international importance. Shorebirds you can find include: Fairy and Little Tern, Hooded and Red-capped Plover, Pied and Sooty Oystercatcher, Ruddy Turnstones, Red-necked Stints and Golden Plover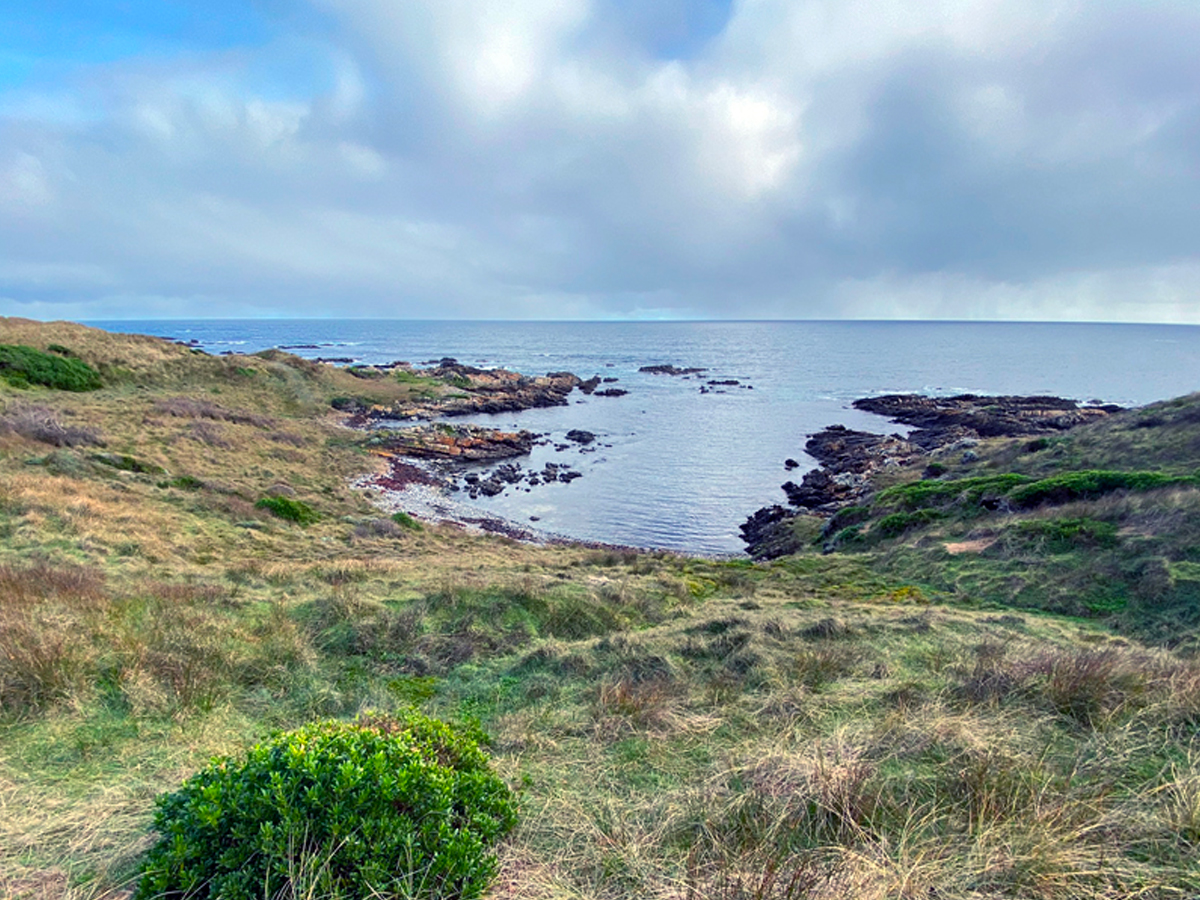 King Island Maritime Trail
The treacherous waters of Bass Strait have claimed hundreds of ships and more than a thousand lives. Ever since Bass Strait was charted by George Bass and Matthew Flinders in 1798, many ship's captains have decided to risk the dangerous passage to shorten the time needed to reach Sydney. Many have come to grief. The King Island Maritime Trail Shipwrecks and Safe Havens tells some of the stories of the shipwrecks, both heart breaking and heroic. It also tells of the safe havens set up at Currie and Grassy, and of the welcome lighthouses built at Cape Wickham and Currie.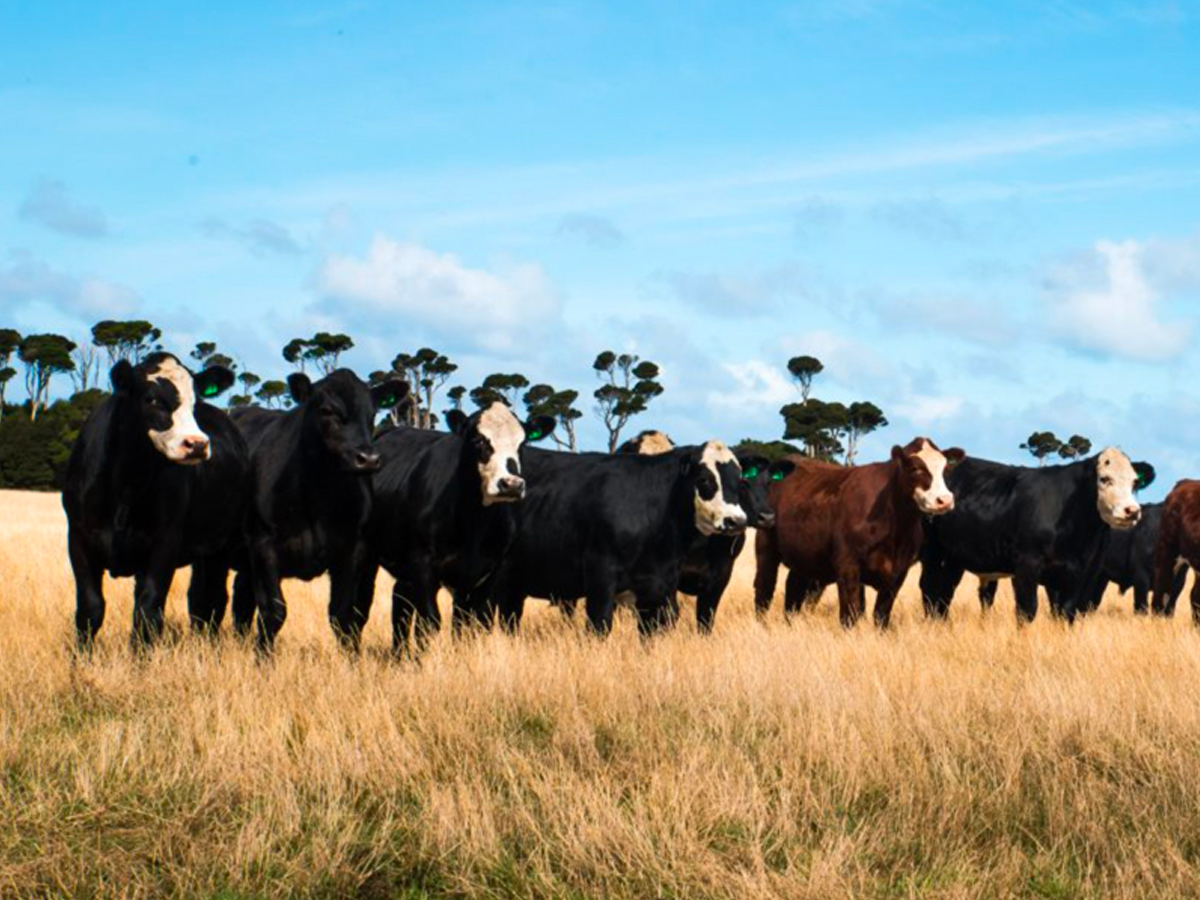 Meat Your Beef Tours
Meat your Beef farm tours are a 1.5hr tour of our 2000 acre beef property on the North of King Island with an opportunity of a paddock to plate experience. They run around 1500 head of cattle in a pristine and clean environment. The cattle are ethically and sustainably produced and 100% pasture fed, hormone free and no antibiotic. Animal Welfare and caring for our Environment are their top priorities. King Island is one of the best places in the world to grow beef and they want to share its secrets with you.
3470 North Road, Egg Lagoon King Island 7256 Tasmania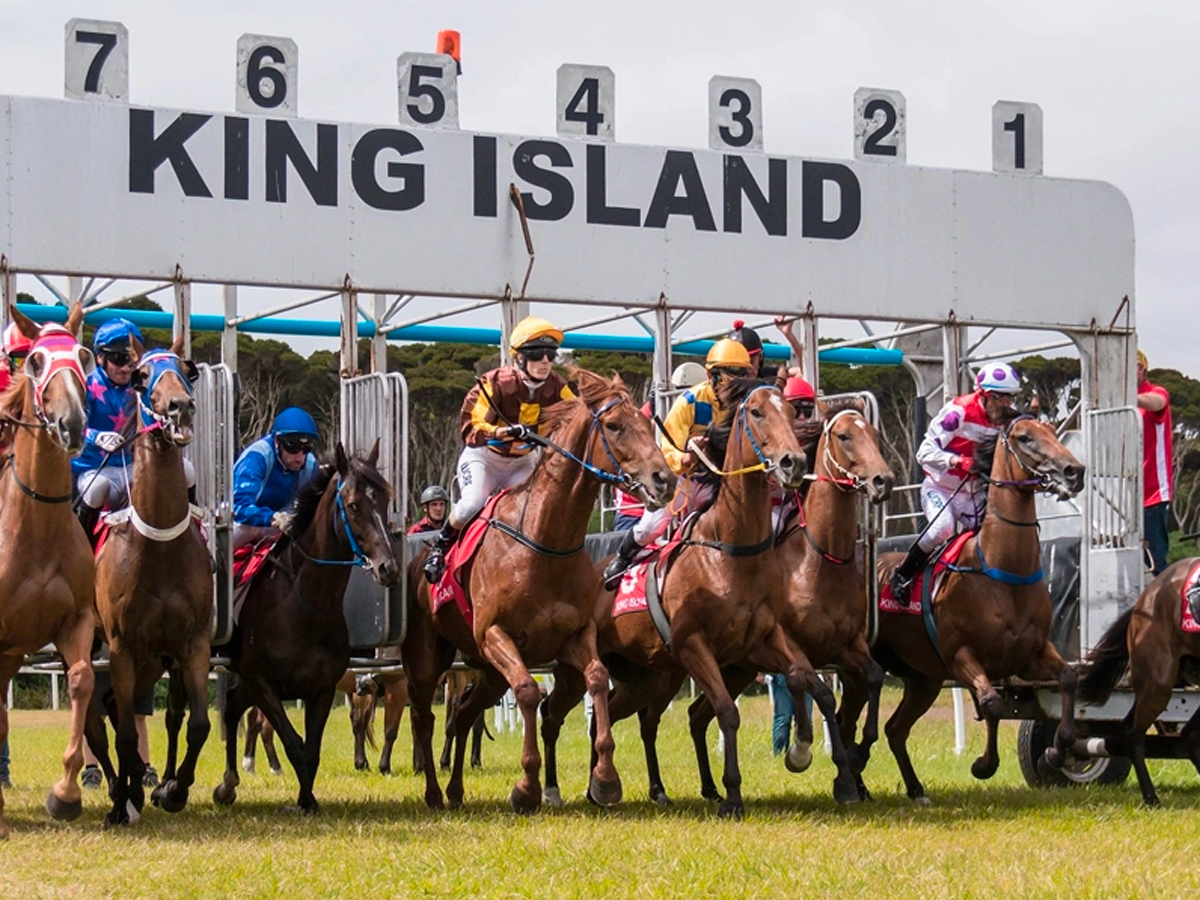 King Island Race
Country racing always has a story to tell, but none like King Island's. In 1892 the winner's cheque was paid in wallaby skins, a form of currency in those days, the jockeys were predominately the owner, his son or worker for the owner. These days, they fly in the stewards, jockeys and bookmakers. Every September, as the sun unfolds over Bass Strait, it is not just the dairy farmers that are out and about, 80 odd horses are in work, preparing for the summer racing carnival.
Racecourse Rd, Currie TAS 7256
STAY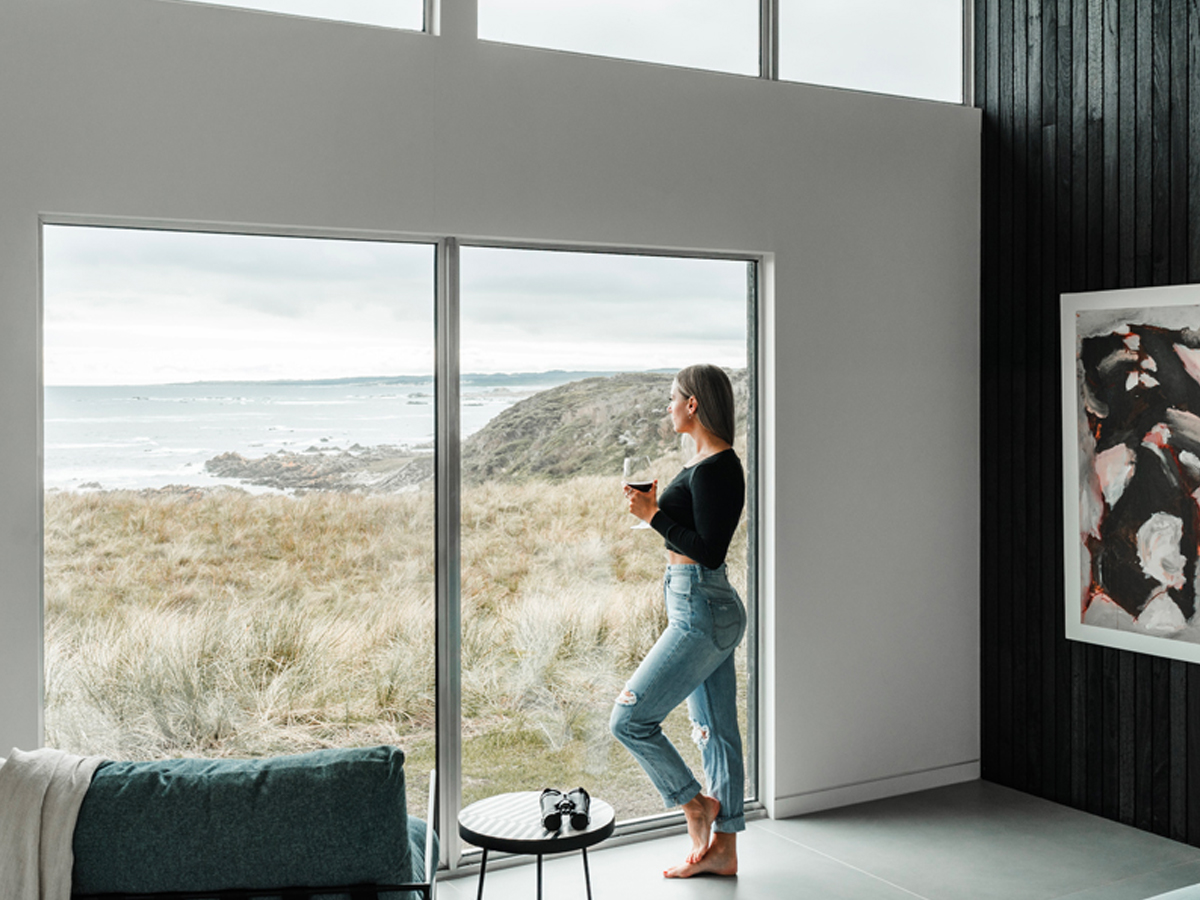 Kittawa Lodge
Kittawa Lodge is redefining the King Island luxury, off-the-grid experience. Set within an exclusive 96-acre property on King Island, Kittawa Lodge offers refined boutique accommodation, with panoramic views of the untouched rugged coastal landscape and arguably one of the most beautiful bathtub views in the world. No seriously, it's ranked in the Top Ten Bathtub views in Australia. Each one-bedroom lodge has been thoughtfully designed to optimise the guest experience. Generously sized, secluded, super comfortable beds and lounges with panoramic coastal views from every room. Cozy up with one of their excellent wines in front of your fireplace, watch the sunset and spy some wallabies nibbling by the window. Privacy guaranteed.
1272 South Rd, Pearshape TAS 7256
King Island Hotel
Simple modern decorated rooms are available as twin, double or a mixture of both, plus two connecting rooms for larger groups or families. Room facilities include Wireless Wi-Fi, TV, Bar Fridge, Hair Dryer, Tea and Coffee making facilities. A shuttle is included for those heading to the links of Ocean Dunes.
7 Main St, Currie TAS 7256
EAT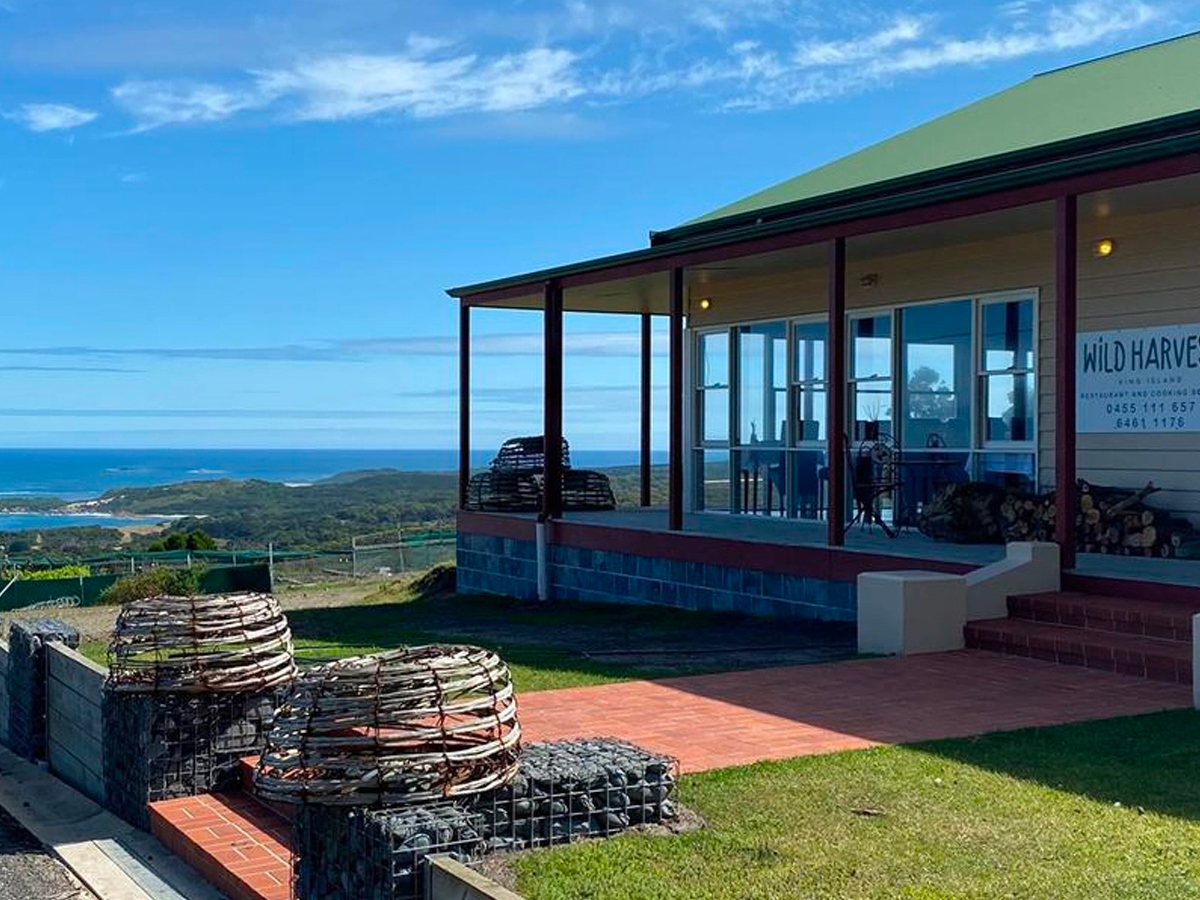 Wild Harvest
Our story within Wild Harvest is simple: It is all about the abundance of food within the region. Sea to Table, Paddock to Plate, in the pathway of the roaring 40s, a microcosm of everything pure; vegetable growers, beef, lamb, dairy, fish, crayfish, abalone, oysters. Seasonal changes dictate culinary delights and are harvested and gathered under the restaurant banner of Wild Harvest. The ambience of the restaurant tells a story from the past to the future with a blend of new and old. Soldier Settlement scheme blue gum cladded shearing sheds are timeless feature walls, recycled baltic pine floors came from single men quarters of mining days. The rustic iron roof from the original tank maker's shed now cloaks the king trusses. The overburden rock from mining days encapsulates the glow and crackle from the open fireplace.
Blue Gum Drive. Grassy, King Island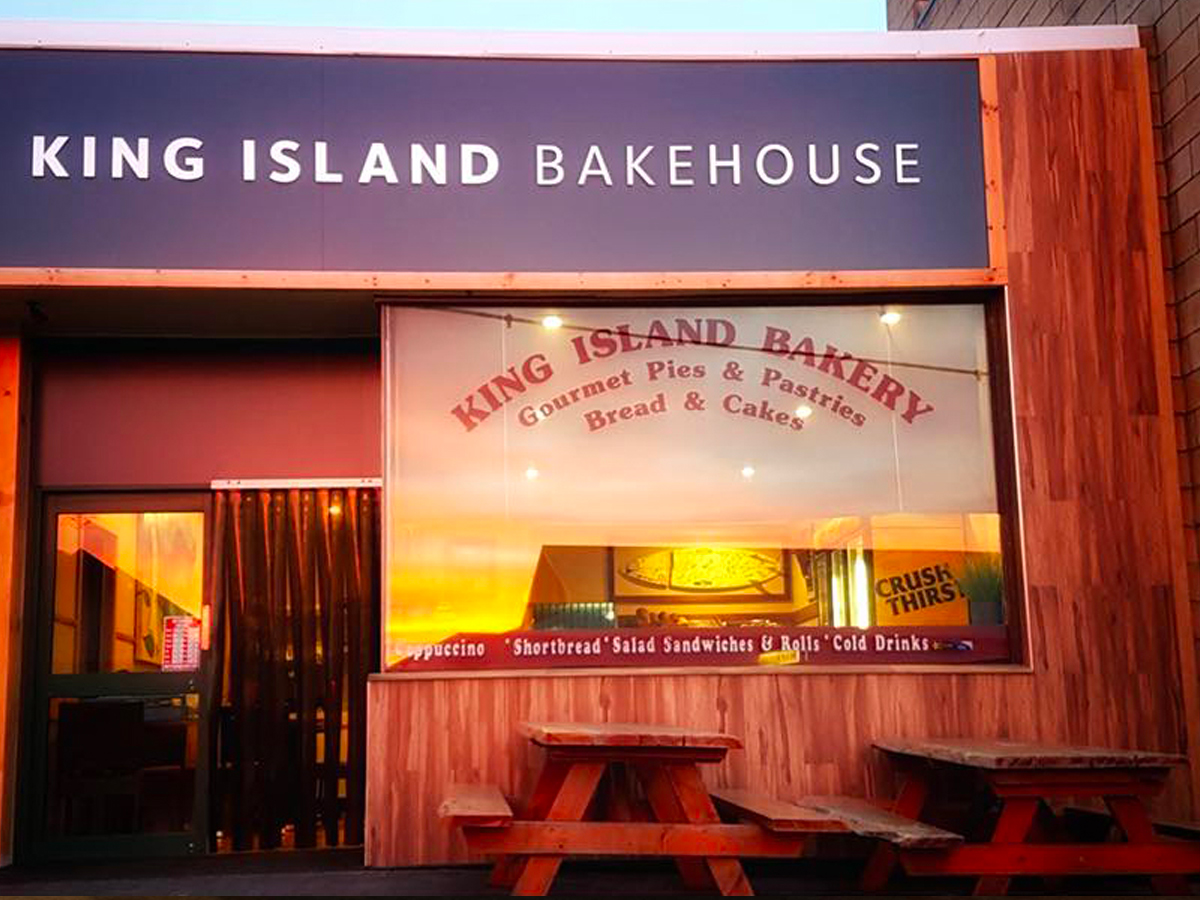 King Island Bakehouse
King Island's legendary bakery provides salad rolls, cakes, coffee and pies made fresh on the premises every day.
5 Main St, Currie TAS 7256
Boomerang By The Sea
Overlooking the manicured grounds of King Island Links Golf Course and, of course, the sea. The modern Australian restaurant is bordered by floor-to-ceiling windows to ensure diners can take in the stunning ocean views and the decor is simple and contemporary, offering a crisp, clean experience. Dishes are constructed with the finest local and Tasmanian produce, including the best seafood, cheese, beef and wine.
3 Owen Smith Dr, Currie TAS 7256
View Dining at King Island Golf & Bowling
Modern cuisine overlooking the golf course
Owen Smith Drive, Currie, King Island TAS 7256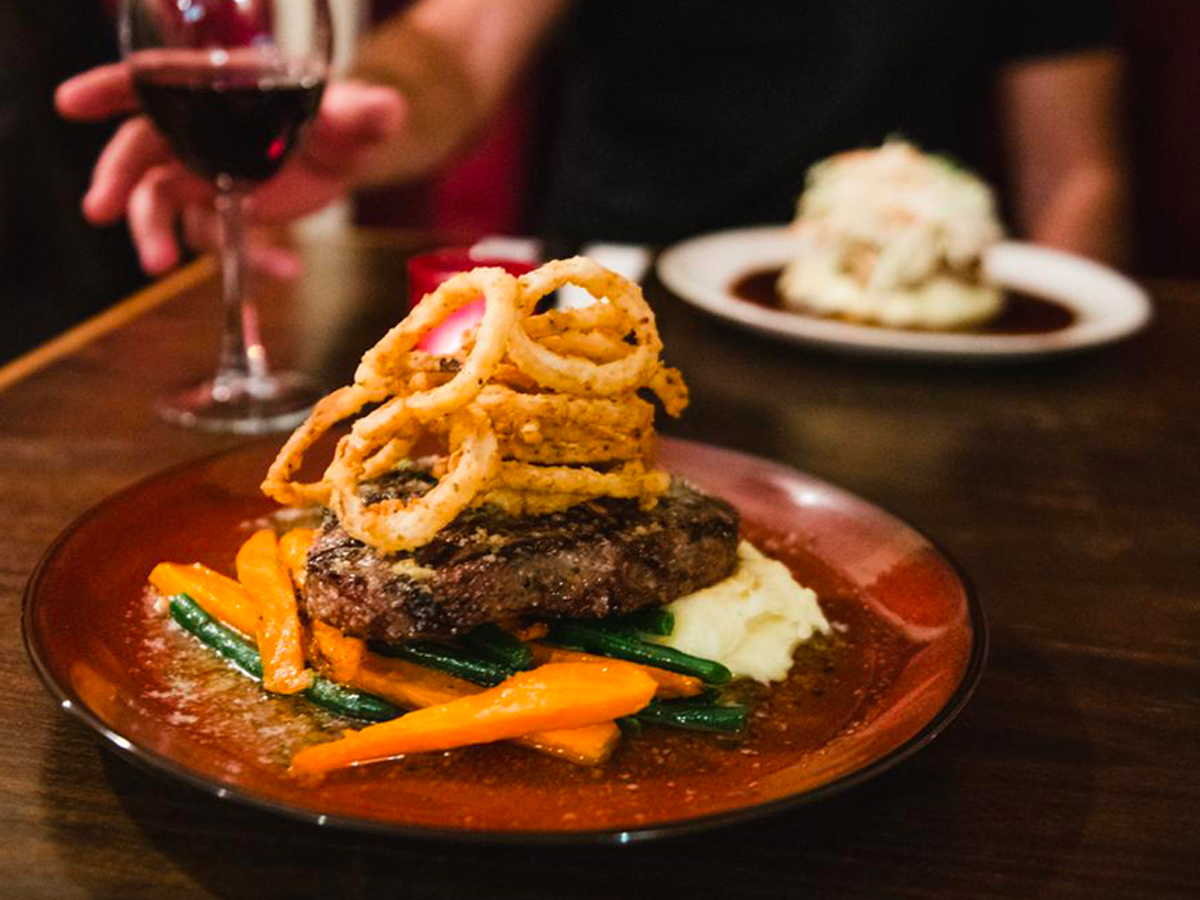 Oleada
Small restaurant, with a small menu. However, its seasonal, straightforward and the presentation is fantastic.
22 Edward Street, King Island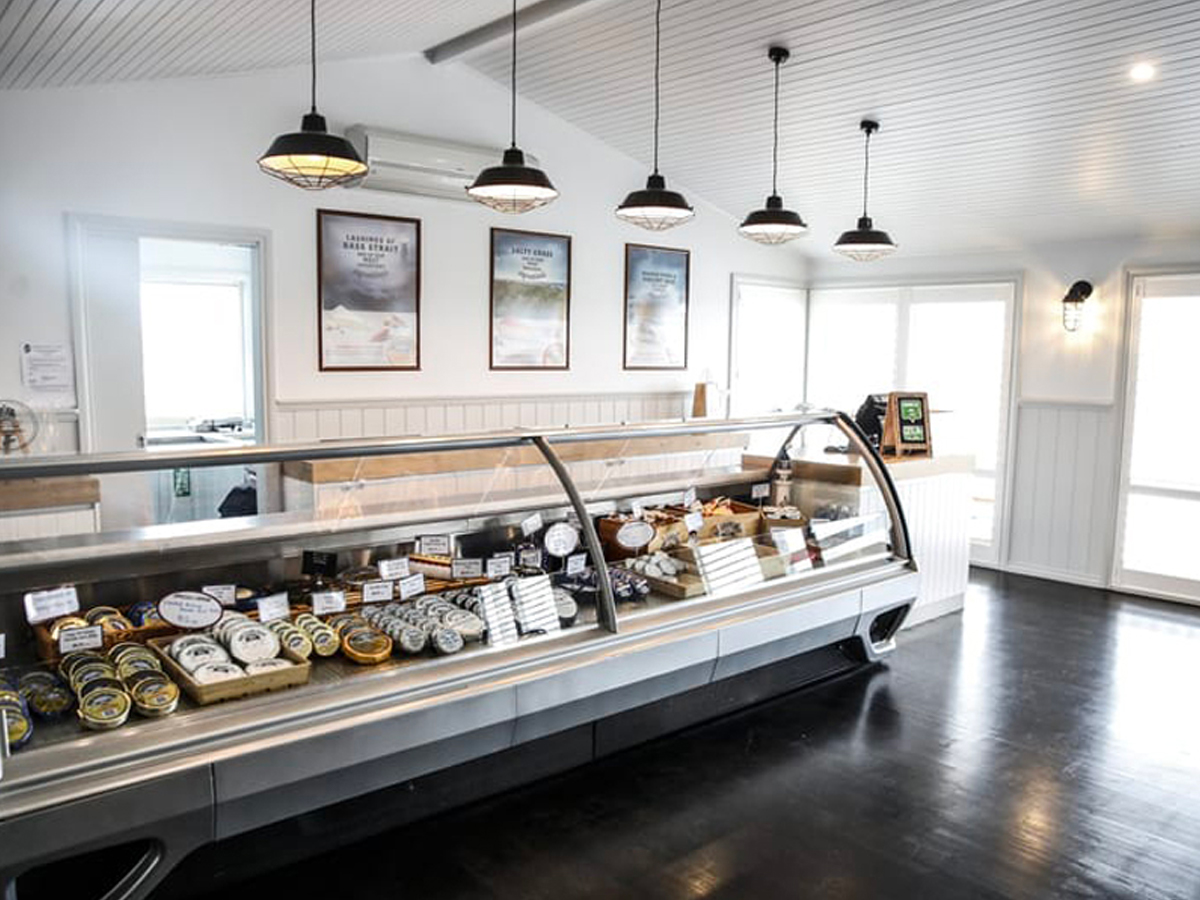 King Island Cheese
King Island's unique microclimate of mineral rich soils, cool annual temperatures, abundant rainfall and consistent salt spray results in incredibly lush pastures. The cows graze on this salty grass, to produce a sweet, unusually rich milk. The milk, sourced from just a handful of local farms, is delivered fresh to King Island Dairy, every day. All of the cheeses are made on King Island from 100% King Island milk. It takes a whole community to produce King Island Dairy cheese – farmers, milk truck drivers, cheese makers, wrappers and packers, all working together to ensure our award-winning products are enjoyed by cheese lovers around Australia.
A true cheese lovers' paradise, they have many cheeses from our award-winning range available for tasting and purchase.
Enjoy a cheese platters or baked brie, available with matching wine and beer, for those that want to settle in and enjoy the picturesque surrounds.
869 North Road Loorana King Island 7256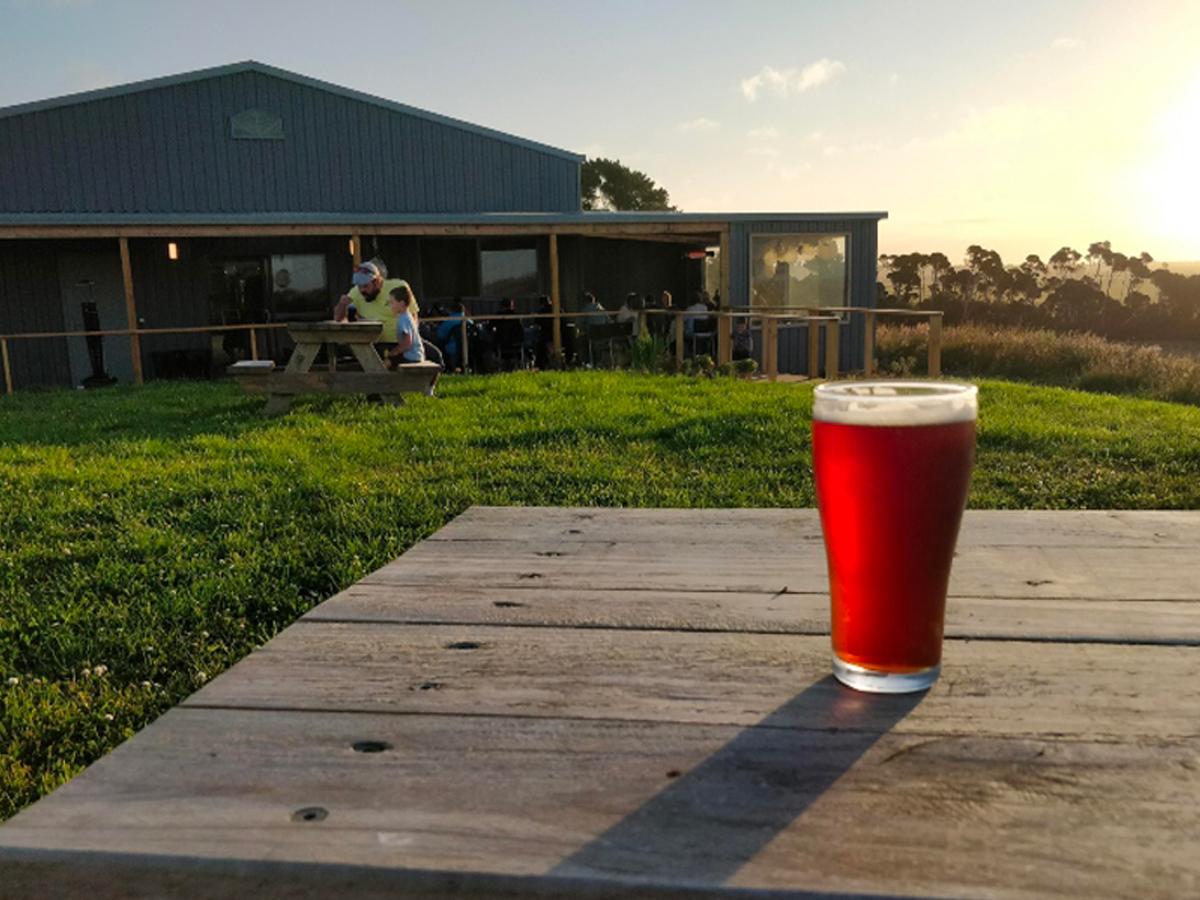 King Island Brewhouse
King Island Brewhouse was started in the spirit of this community, with a local family wanting to provide the King Island community, and visitors to our beautiful island, with locally brewed beer. Situated in a purpose build shed surrounded by the family's prime grazing land, the brewery and attached taproom offer a relaxed environment for people to gather and sample the beer, cider and other brews. At the heart of the beautiful island is where you'll find them brewing. Surrounded by rolling hills, fresh air, and stunning farmland they love sharing their passion for quality fresh beer with King Island mates and visitors. Make an afternoon of it and enjoy a freshly poured King Island Beer (or two) with mates while sitting back to enjoy the scenery.
36 Lancaster Road, Pegarah, King Island 7256