Samsonite Invented a New Material for its Next-Gen Proxis Luggage
It's called 'Roxkin'
Luggage label Samsonite has unveiled its new hard shell collection 'Proxis' comprising three new high-performance cases made from an exclusive new material that's said to offer remarkable strength and lightness, and the ability to bounce back into shape.
The material is called 'Roxkin', and it's produced in Samsonite's European plant to deliver layer upon layer of protection that won't crack or break while remaining highly-resistant to shocks.
You'll also like:
The Top 25 Luxury Luggage Brands
8 Best USB Charging Luggage and Suitcases
14 Best Weekender Bags for Your Next Getaway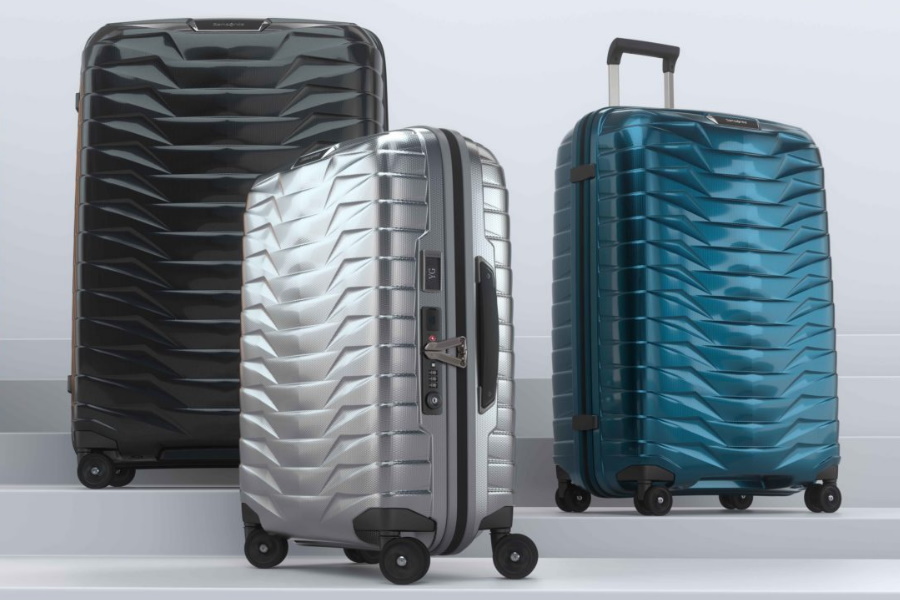 Beyond the hard shell, each Proxis case is equipped with smooth-rolling double wheels, and a double tube pull handle to ensure easy travelling. Proxis features a secure locking system with an integrated TSA lock for airport convenience, while the compact 55cm-size case has an in-built USB port and dedicated power bank pouch.
The interior of all cases is divided into two spacious compartments with the larger check-in sizes featuring height adjustable, removable cross ribbons, which allow you to neatly hold clothes and travel essentials separate and firmly in place.
The initial Proxis luggage range includes 55cm, 75cm and 81cm options, in four colours: Black, Silver, Petrol Blue and a golden hue that's currently MIA from the official webpage.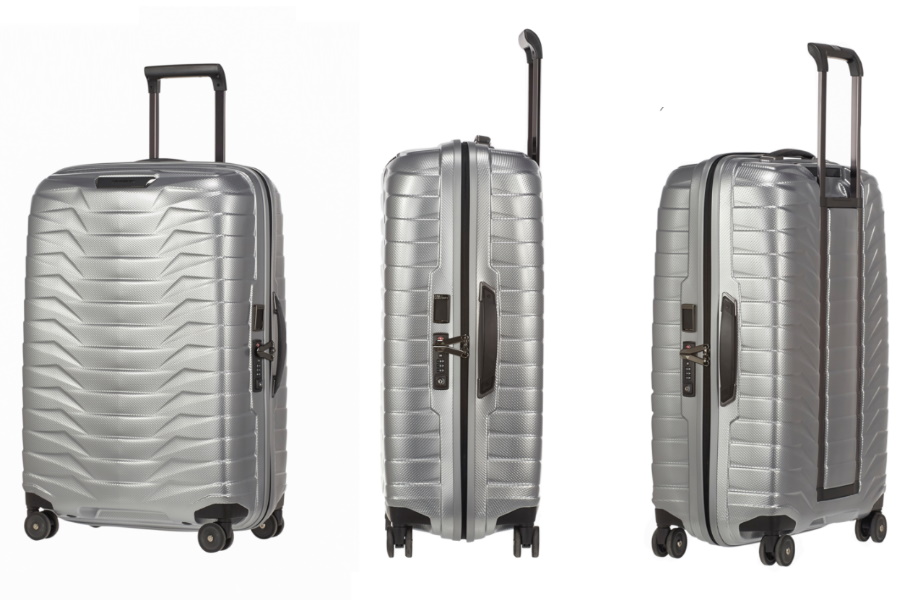 The Proxis range is the first release to be part of Samsonite WeCare. This new service offers additional assistance and benefits during the warranty period, along with recycling and repurposing of used Proxis suitcases as part of a commitment to Samsonite's sustainable future.
The Proxis cases made from Roxkin are price between $625 and $965 with Samsonite offering a monogram service for the accompanying leather tag so you can truly make each item your own.
You'll also like:
The Top 25 Luxury Luggage Brands
8 Best USB Charging Luggage and Suitcases
14 Best Weekender Bags for Your Next Getaway