Buried Studio is a Home Office Away from Home
So, you have to work from home, but you're struggling with the arrangements. You need a dedicated space where you can go to feel separated from the house and focus on the work at hand. Brazilian designer Igor Leal came up with a concept for a client in Rio de Janeiro that does just that. The Buried Studio is a workspace designed to fit into the front garden of a residential home.
You'll also like:
Step Inside the World's Most Incredible Private Wine Cave
Controversial Former Sydney Housing Block Sells Penthouse for $35 Million
Stay at the Apartment from 'Friends' for Less than $20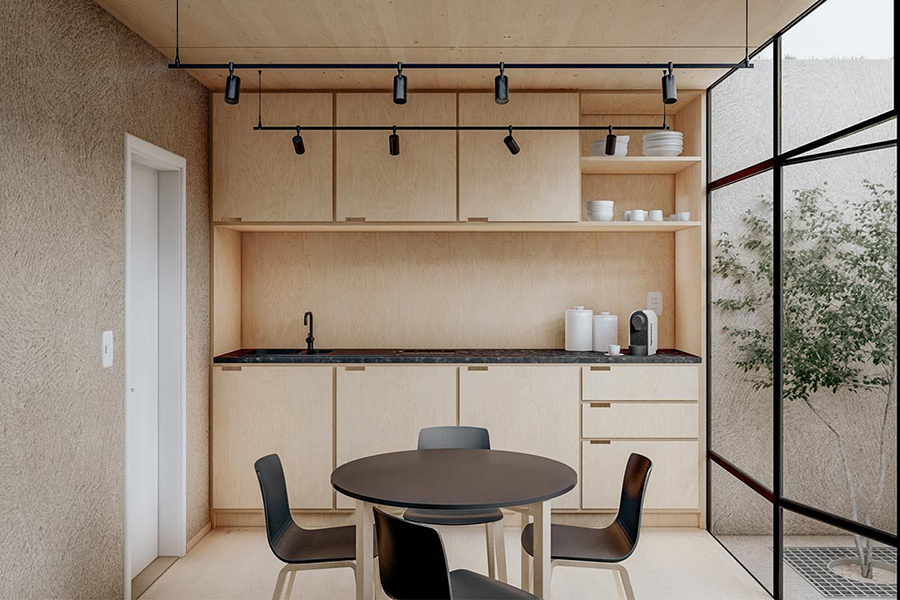 "The goal was to install a small studio on a piece of land in front of a conventional residence without affecting the view from its main façade," Leal said. "Clients, who eventually work in the home office, had the need to feel that they were leaving the house while working." And that's exactly what they would do. The clients would be able to step out their front door, fulfil a commute of a few yards and down a flight of stairs, and then they would be in their separate office space.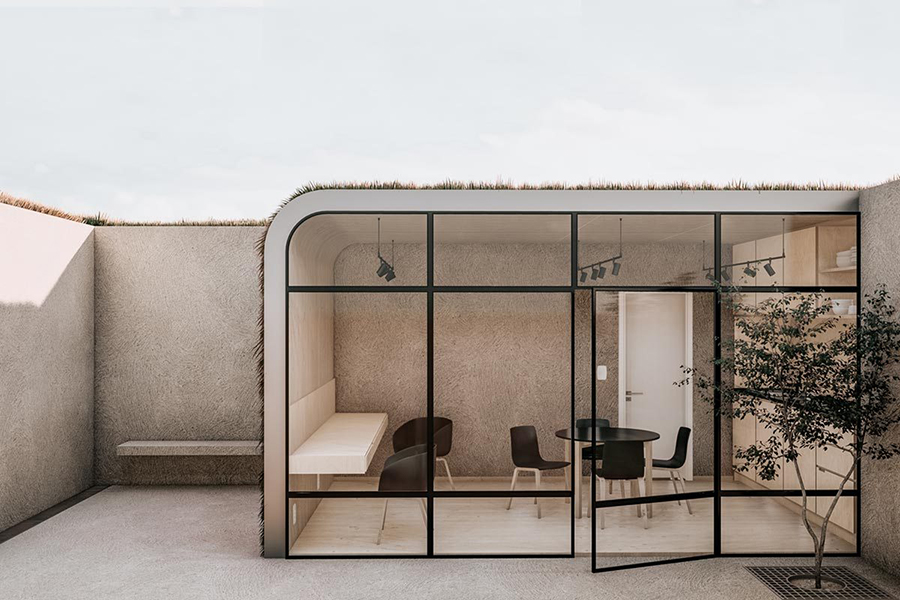 The Buried Studio measures just 473.61 feet, making it a small space, but it has plenty of amenities to make up for that. The studio offers a workspace sized for two, a meeting table for four, a micro kitchen with storage, a toilet, and an outdoor area (for those times when you need a break and some fresh air). The studio uses a rainwater catchment grid to provide water for the toilet. The interior of the space features a large glass wall with aluminium frames. The walls are made of concrete blocks, while the floor and ceiling are covered in wood. The roof of the studio doubles as the garden floor, creating a seamless line between the garden and the studio. The green lawn extends down the side of the studio's exterior wall. You may need to be careful if you're strolling through the garden—if you're not paying attention, you might end up taking a spill down into the Buried Studio's pavilion area.
You'll also like:
Inside the Massive Luxury Ski Resort Lionel Messi Just Bought
20+ Modern Minimalist Living Room Ideas & Inspirations
This Incredible Glass Link House has a Secret Whiskey Room