Step Inside the World's Most Incredible Private Wine Cave
What do you do if you own a spot of land in the Texas hill country? Especially when those hills are solid limestone? You could always borrow a page from San Antonio architecture firm Clayton Korte and embed a wine cellar into the hillside, making it disappear into the surrounding landscape.
You'll also like:
This Glass-Bottomed House Dangles Precariously Off the Edge of a Cliff
Inside the $140 Million Penthouse that is Australia's Most Expensive Home
nfamous Golf Club from 'Goldfinger' Sells for $79 Million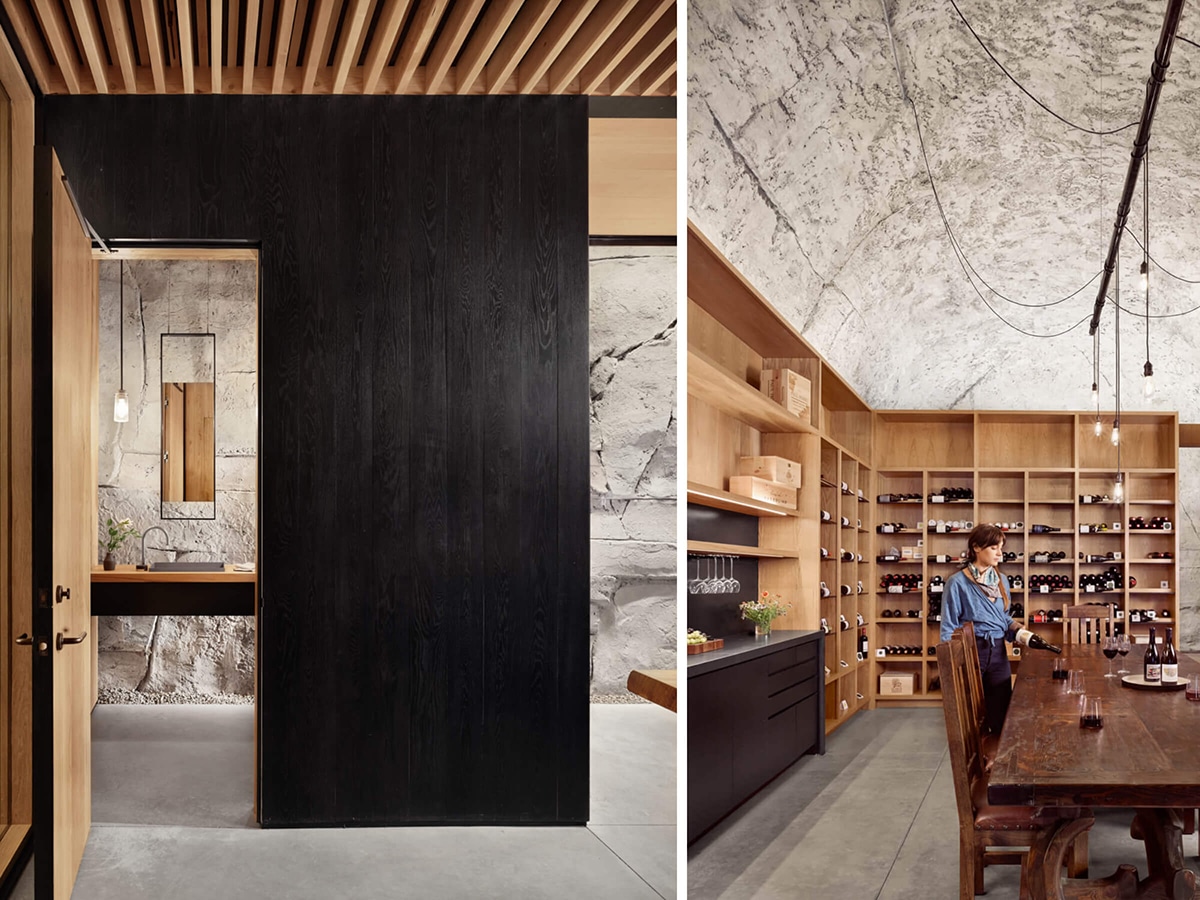 Located nearby the owner's ranch, the Hill Country Wine Cave offers a tasting room, bar, and restroom. But this wasn't an easy project to build. The cave required the excavation of a tunnel into the hillside that measures 18 feet tall and 70 feet deep.
Once the tunnel was dug, a wooden module was inserted into the opening. The opening to the cave was capped off by a board-formed concrete entryway that was moulded to the surface of the limestone. Lush vegetation and boulders collected from the excavation process serve to further camouflage the cave.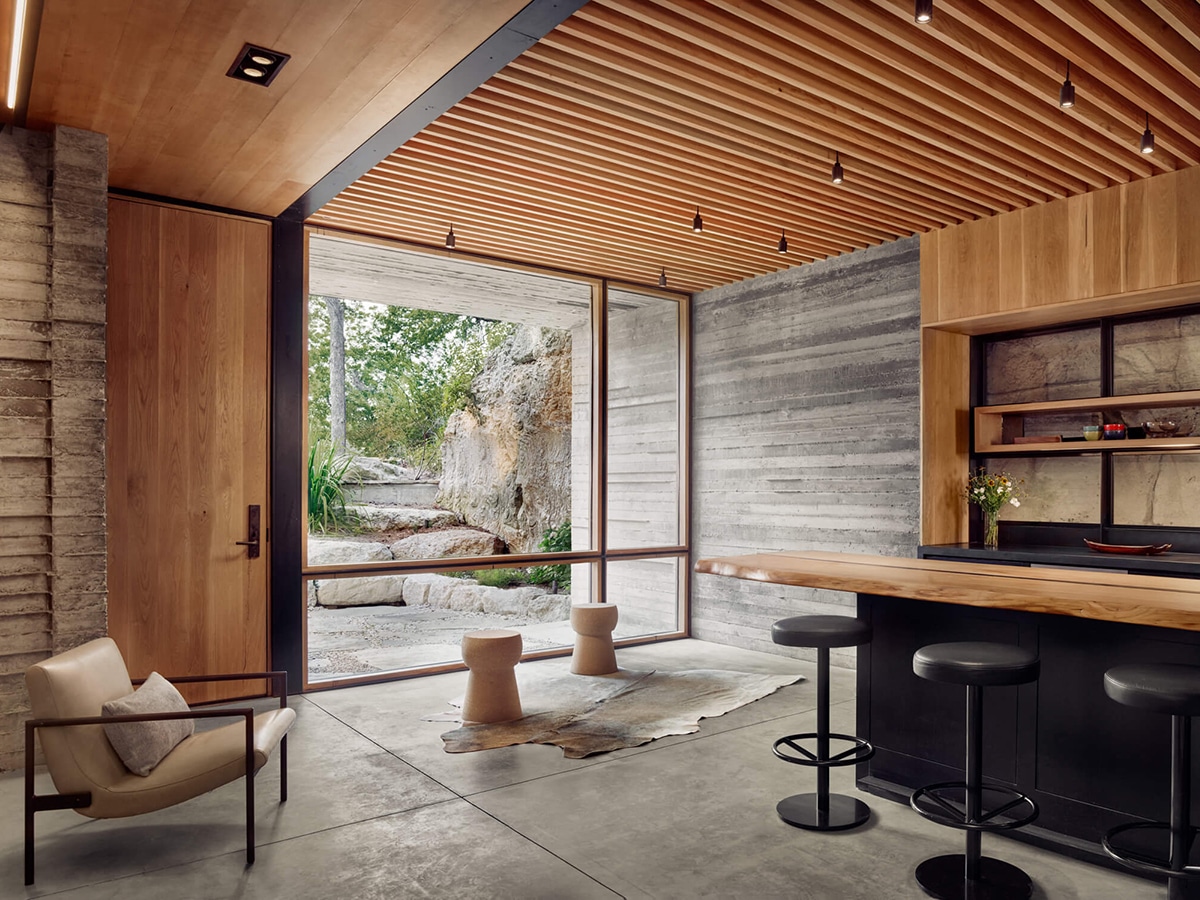 "We started with a 3D scan of the existing excavation using our Matterport Pro2 camera and three-dimensionally mapping all of the irregularities of the existing cave," explains Brian Korte, the principal architect for Clayton Korte. "By carefully manipulating the solids and voids of the wooden box insert, the cave could be concealed and revealed to the occupant, leveraging the good qualities of the subterranean construction while protecting from unwanted moisture and darkness."
A wall of windows made with steel and wood lets in plenty of natural light, while the wood insert makes the space warm and inviting, rather than dark and dank. The interior uses vertical-grain Douglas fir for the drop ceiling and either raw or ebonized oak for the walls. The exposed walls of the cave have been treated with spray concrete. Much of the furniture was made using reclaimed cedar wood sourced from a nearby sawmill.
---
Featured Video from Man of Many
---
Being a cave, the space naturally maintains an optimal temperature for the collection of 4,000 bottles of wine stored there. When you're ready to head out of the cave, you'll be greeted by the luscious Texas Hill Country, as well as a gorgeous bend in the Blanco River. It's an ingenious and luxurious use of land that may not have had any other use.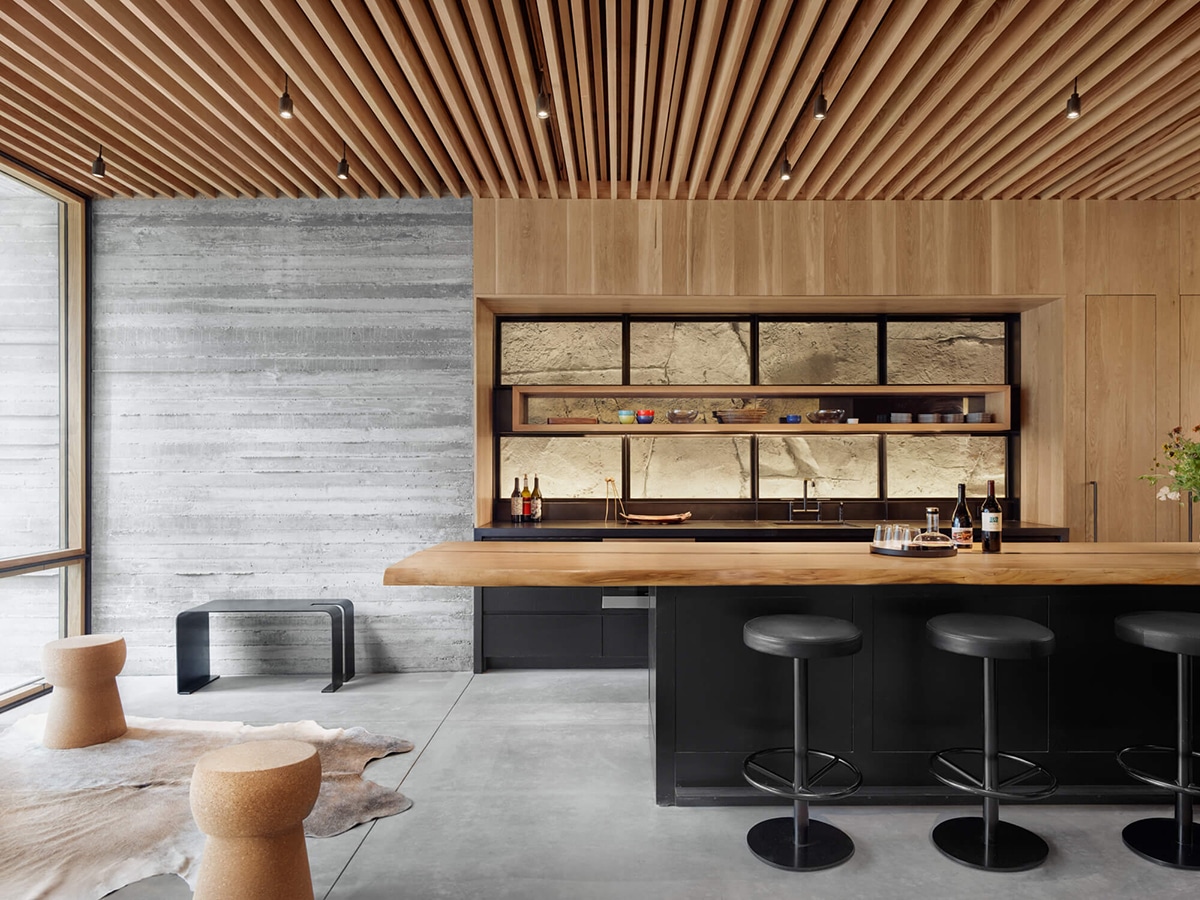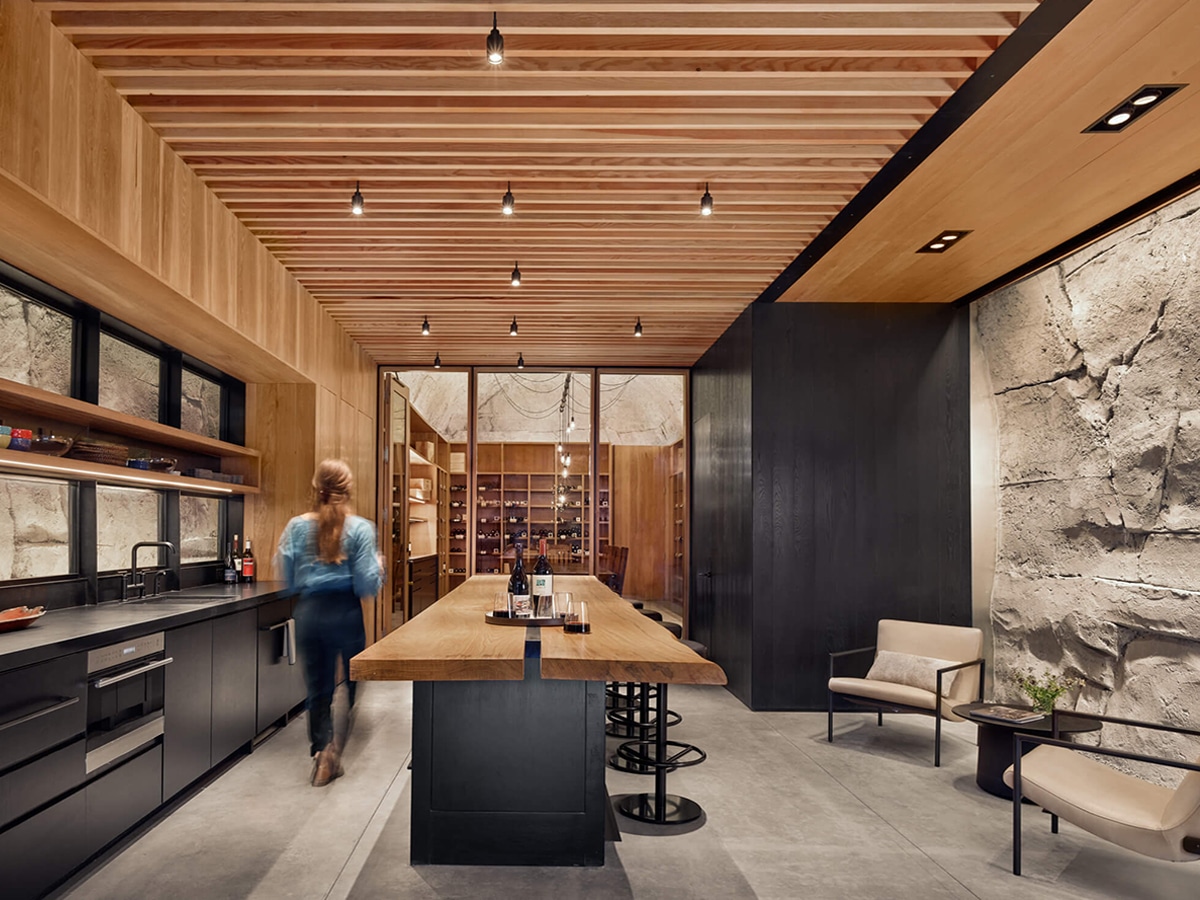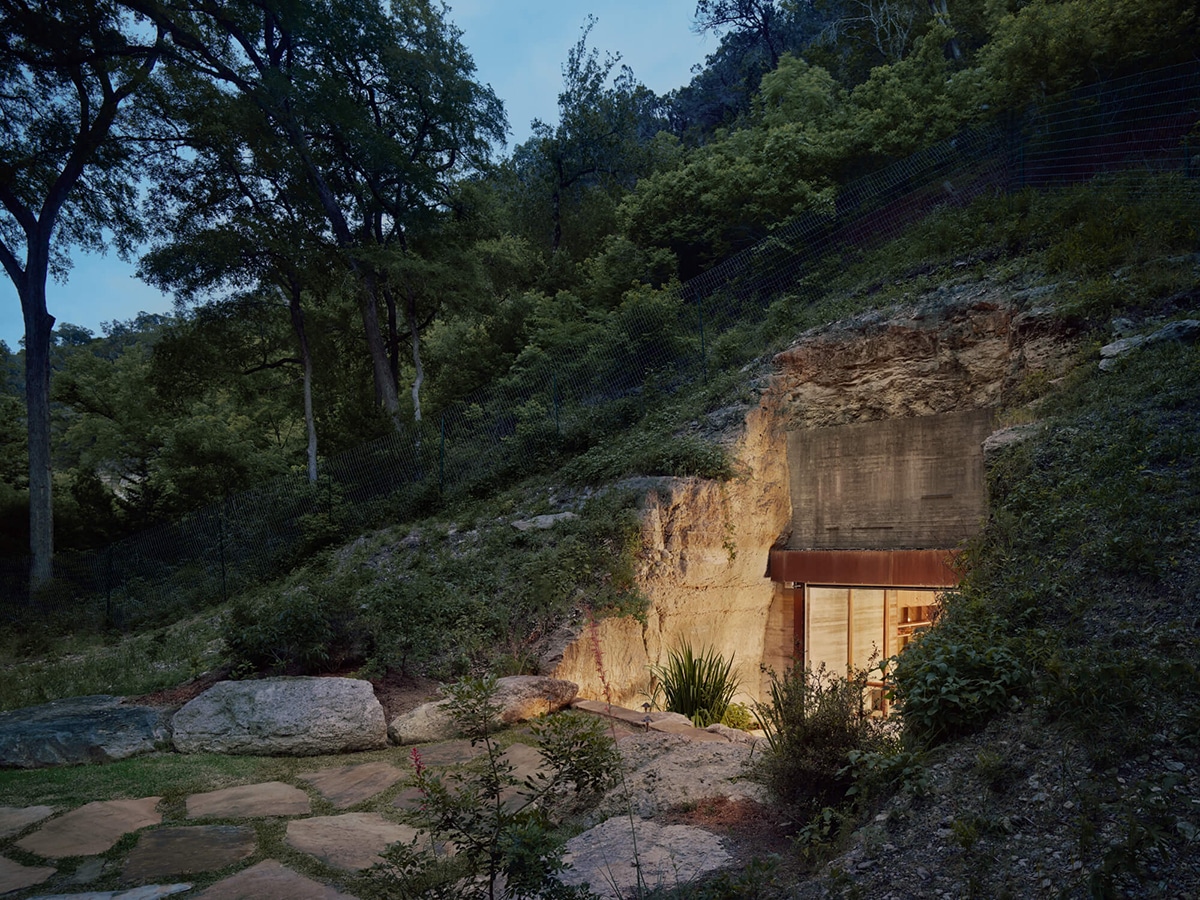 You'll also like:
This Glass-Bottomed House Dangles Precariously Off the Edge of a Cliff
Inside the $140 Million Penthouse that is Australia's Most Expensive Home
nfamous Golf Club from 'Goldfinger' Sells for $79 Million
---
Featured Video from Man of Many