Stay Beneath the Stars in the Ultra-Minimalist Willow Cabin
J.R.R. Tolkein started his epic tale of Bilbo Baggins's adventures with the simple line, "In a hole in the ground there lived a hobbit." It may not actually be sunk in the ground, but the Willow Cabin in Pembroke, Pembrokeshire, United Kingdom, has a very hobbit-esque vibe to it. The sturdy cabin, with a round door and window complemented by its undulating shape, sleeps four guests on a quaint farm property.
You'll also like:
Casa Pre Barco is an Architectural Rendition of a Ship on Dry Land
Inside Bryan Cranston's $5 Million Platinum-Certified Green Home
Infamous Golf Club from 'Goldfinger' Sells for $79 Million
The Willow Cabin sleeps up to four guests. It boasts one bedroom with three beds and one bathroom. The cabin has a full kitchen and offers two smart televisions and WiFi. "The ultimate in luxury glamping," the Willow Cabin is tucked away in a private location where guests can enjoy the stunning views of the surrounding countryside without distraction.
A large deck offers a place to sit and visit while taking in the sights, or you can enjoy a dip in the hot tub. Inside, guests will feel right at home with the white walls and light wood flooring. Comfortable furniture includes a couch as well as a table with chairs. It's the perfect place to cozy up with a book or enjoy a favorite television show.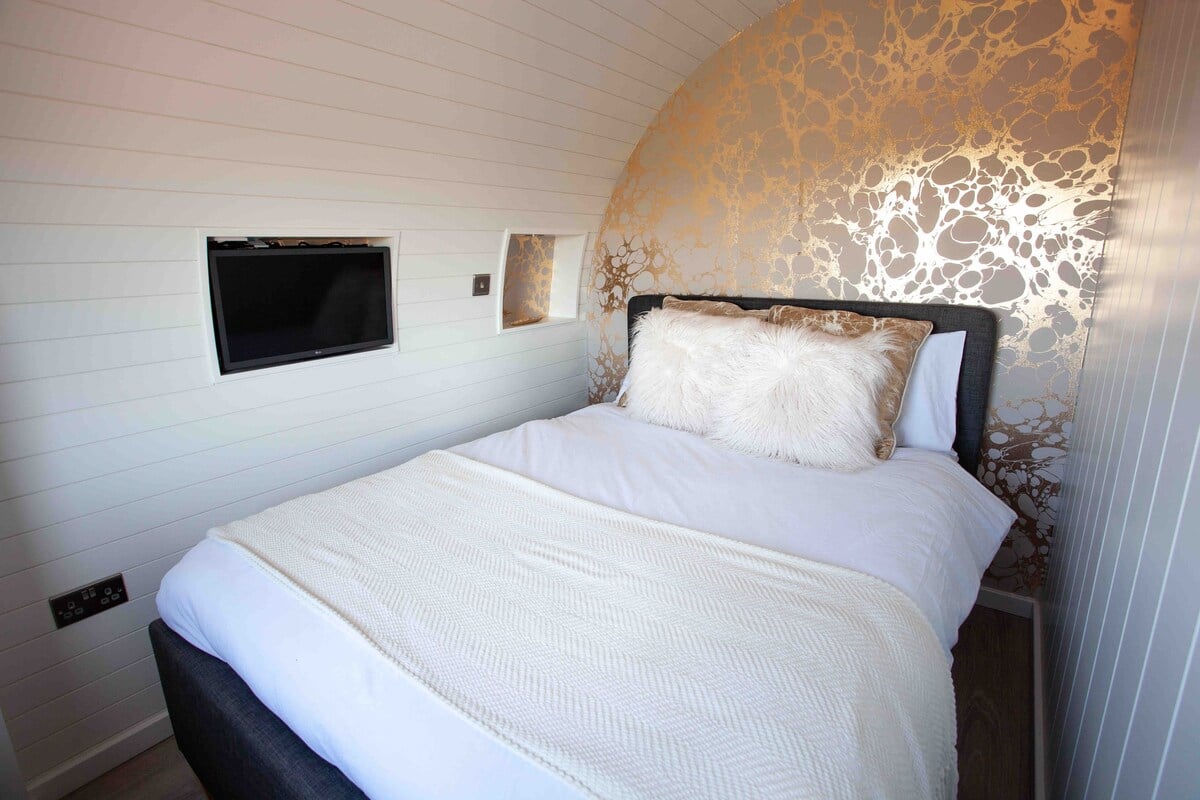 Being located on a farm, you'll be entertained by the animal life. You'll also enjoy the songs of birds and the beauty of nature. When you're ready for a bit more interaction, Pembroke is just a short 2.8 miles up the road. There, visitors can enjoy the historic buildings and town walls.
You can also enjoy the Bosherston lily ponds, or go a bit farther out and visit the beaches of Broad Haven or Barafundle Bay. The Willow Cabin is definitely not a "nasty, dirty, wet hole," neither is it a "bare, sandy hole with nothing in it to sit down on." Much like a hobbit hole, the Willow Cabin "means comfort."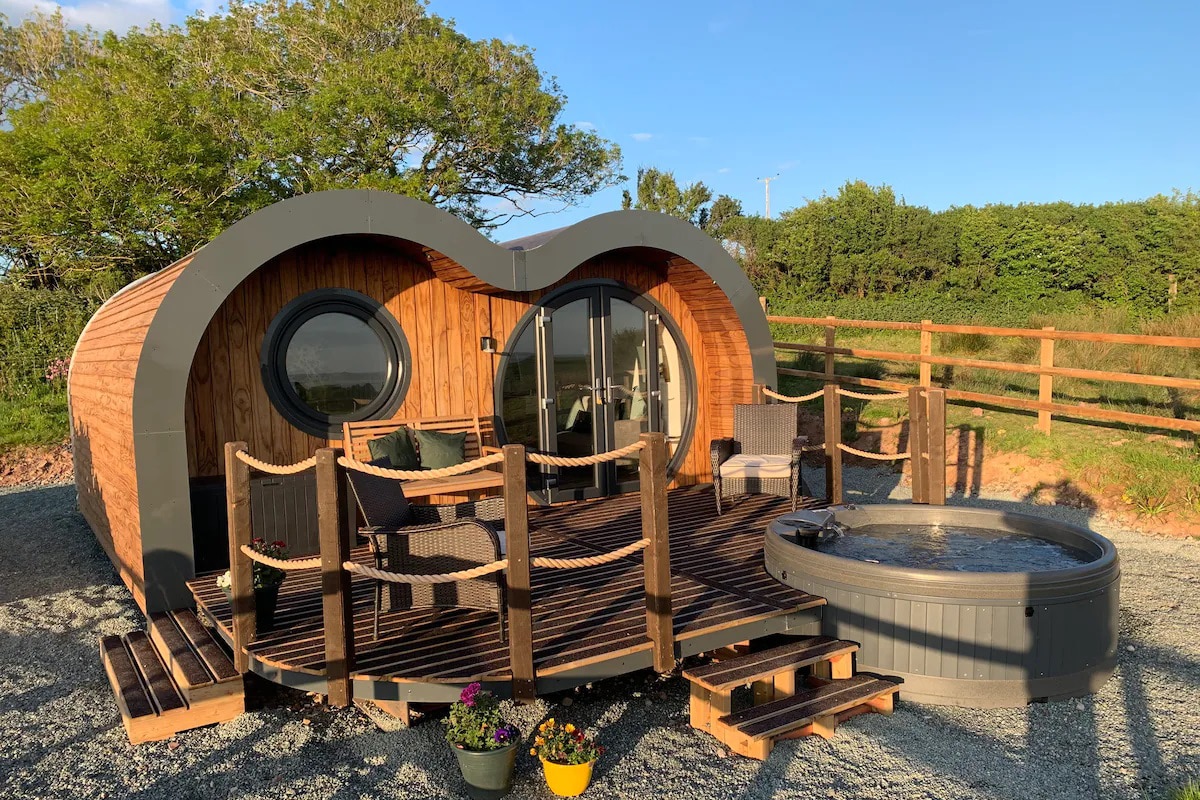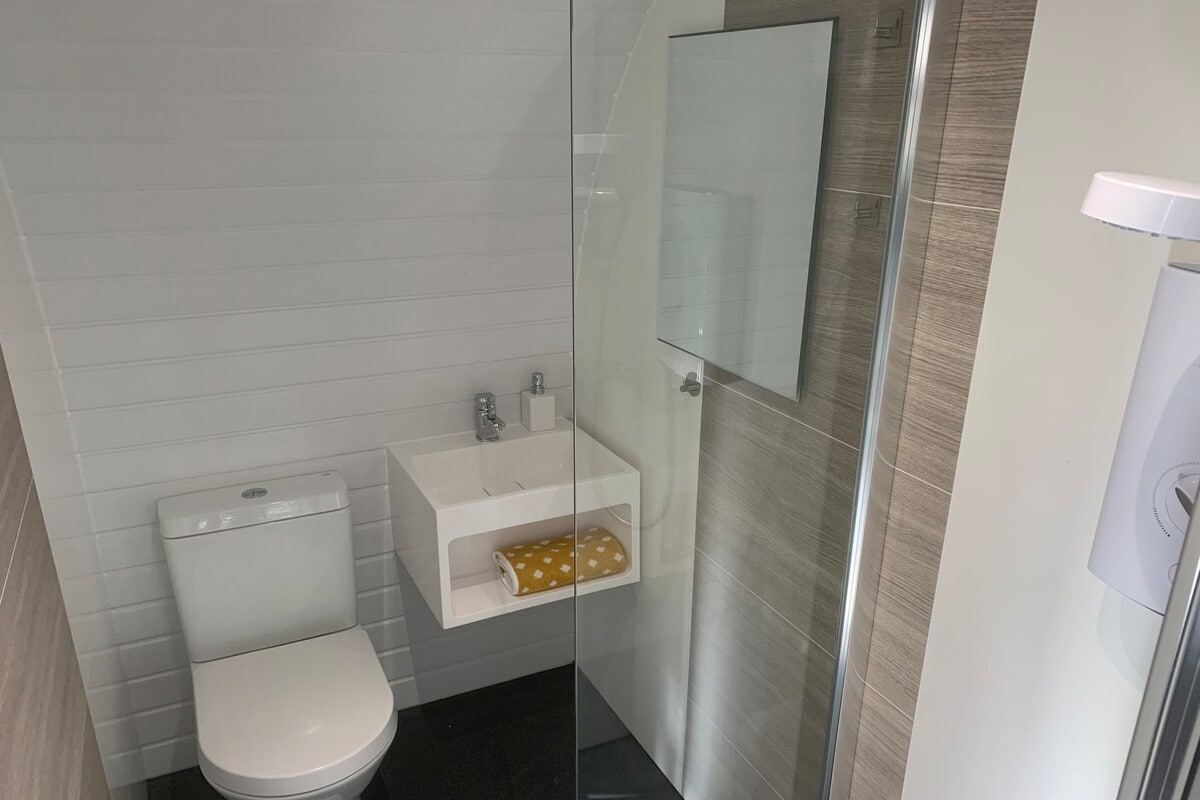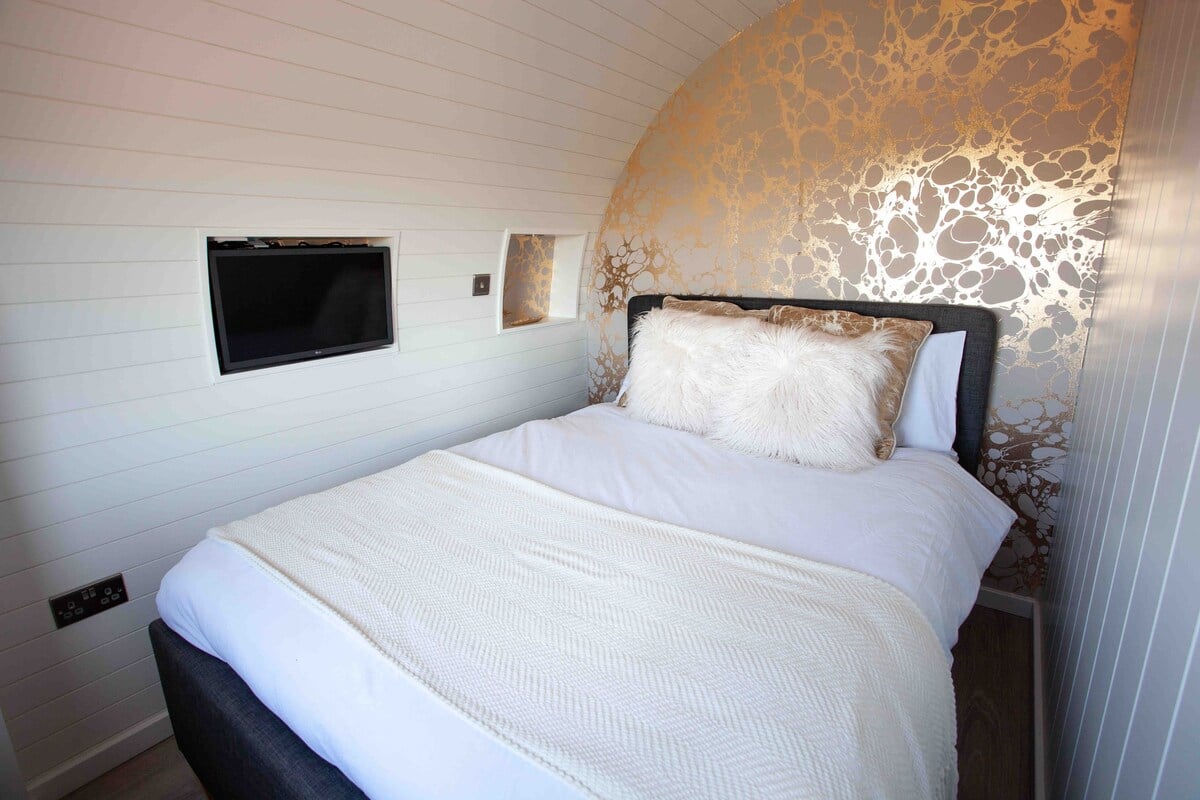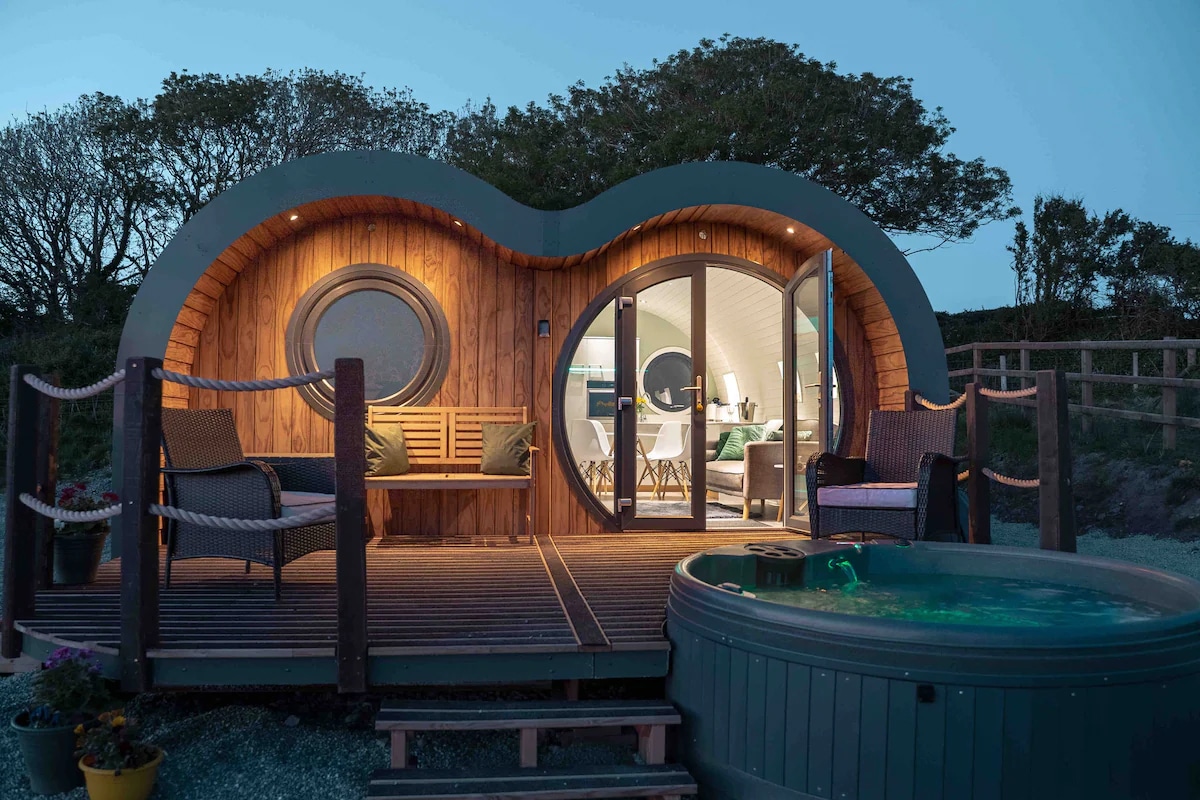 You'll also like:
Casa Pre Barco is an Architectural Rendition of a Ship on Dry Land
Inside Bryan Cranston's $5 Million Platinum-Certified Green Home
Infamous Golf Club from 'Goldfinger' Sells for $79 Million