10 Best Designer Furniture Stores in Melbourne
Help your home become the epitome of innovation and authentic design with these top 10 designer furniture stores in Melbourne. Check out the best designer furniture Melbourne has to offer at these furniture showrooms in Melbourne or check out their great furniture websites to fall in love at first sight (or touch) with the most unique furniture from Melbourne and all around the world.
For the amount of time we spend in our private abodes, it's important to create a space in which you feel completely comfortable and at home. You want to develop a style that reflects you, while also being inviting for others. To achieve this perfect balance we've collated the the best furniture stores in Melbourne, meaning your luxuriously revamped home is just a click away.
Browse their exclusive collections of both international and local brands and experience the service of real, friendly staff. Incite your senses and immerse yourself in the true wonder of these top designer furniture stores in Melbourne by visiting their nearby showrooms today.
You'll also like:
15 Best Designer Furniture Stores in Sydney
27 Best Australian Furniture Brands
Masculine Living Room Ideas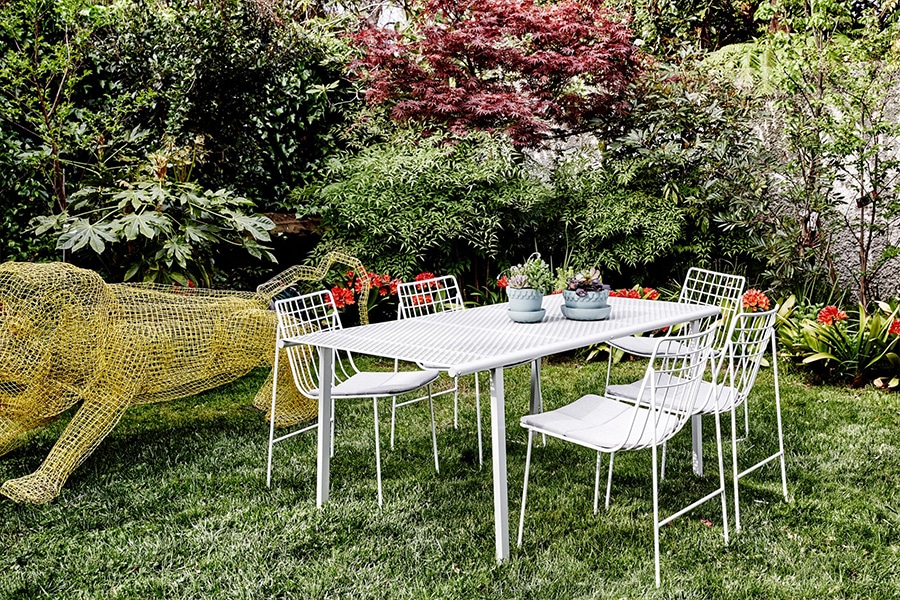 1. Jardan
The Australian family-owned designer furniture store, Jardan, offers furniture made for life.  They have a commitment to providing sustainable, long-lasting, unique furniture in Melbourne made with high-quality, local materials. Jardan have been a carbon neutral company since 2014 and are accredited with the highest achievable standard with Good Environmental Choice Australia (GECA). Each piece is crafted to order in  Melbourne and inspired by the relaxed Australian way of life.
Address: 522 Church Street, Richmond VIC 3121
Phone: +61 3 8581 4988
Hours: Mon-Fri 9am-5:30pm, Sat-Sun 10am-5pm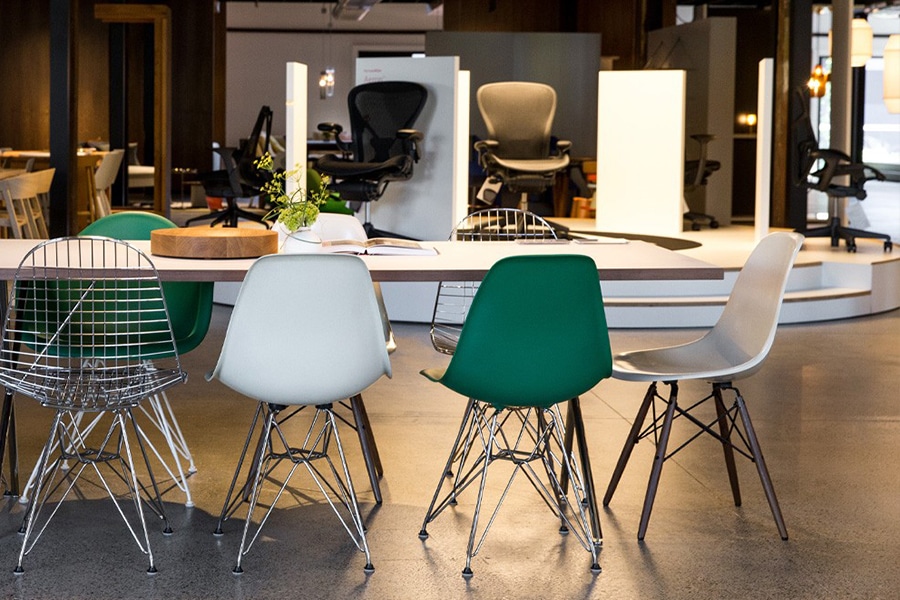 2. Living Edge
Leading design professionals love Living Edge for their individually selected products that ooze timeless elegance. They choose the most established and forward-looking luxury furniture brands from around the world, and bring these distinguished products to their designer furniture stores in Melbourne and beyond. They have residential, retail and commercial divisions to suit every endeavour, whether it be a single piece of trendy Melbourne furniture or a large scale commercial project.
Address: 132A Bridge Road, Richmond VIC 3121
Phone: +61 1300 132 154
Hours: Mon-Fri 9am-5:30pm, Sat 10am-5pm, Sun 11am-4pm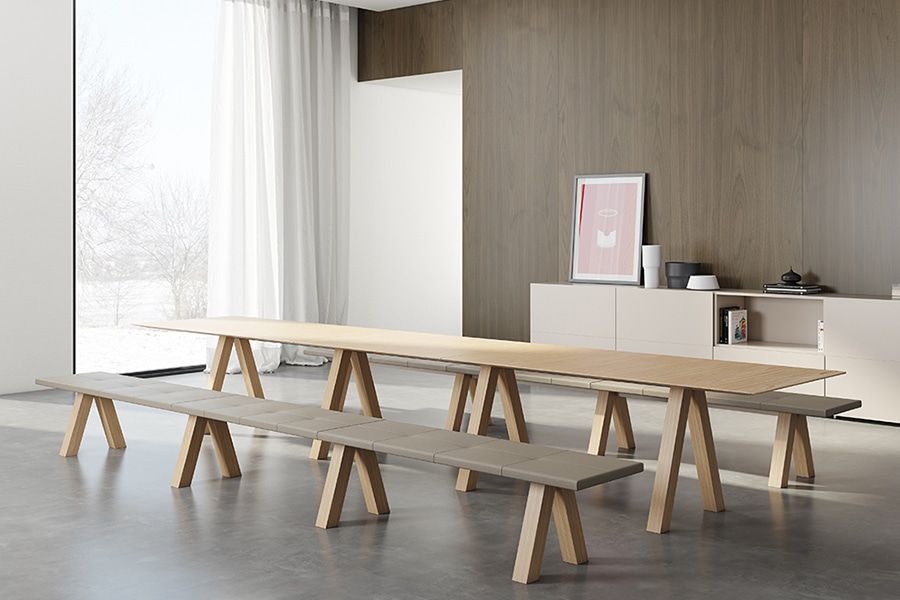 3. Hub Furniture
Hub Furniture comprises of a team of over 40 dedicated staff that ensure you get the highest quality interior design as well as the most seamless delivery and installation. They consider themselves editors with a responsibility to source the highest quality international trends and bring them to their designer furniture stores in Melbourne and Australia. While being a 'high-end' provider of furniture, lighting, flooring and accessories, they also strive to find ethically-produced design that always remain competitive in price.
Address: 16 – 28 Duke Street,  Abbotsford, VIC 3067
Phone: +61 3 9652 1222
Hours: Mon-Sat 10am-5:30pm

4. Fred International
Australians have a unique fondness for Scandinavian style and design. Nowhere fosters this relationship more than Fred International. Give your house some stylish pizzazz with a Swedish stool, a Danish drawer or a Finnish birch wood lampshade with their sleek, contemporary and exclusively Scandinavian products. Book an appointment via their website to let your imagination run wild in their furniture showroom, easily stocking the most awe-inspiring designer furniture in Melbourne.
Address: Apartment 10, 79 Oxford Street, Collingwood VIC 3066
Phone: +61 2 9310 3263
Hours: Mon-Fri 10am-5pm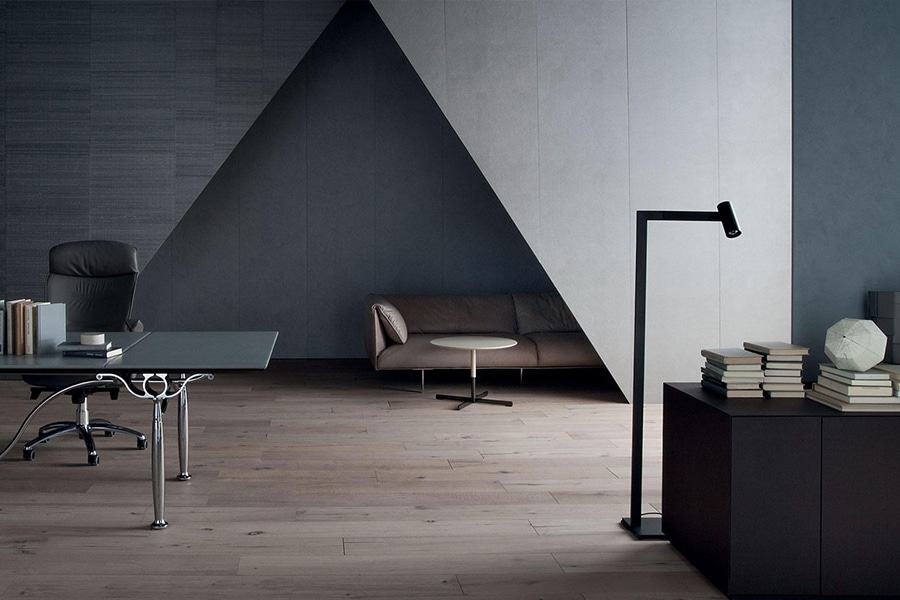 5. Cult Design
Cult Design puts design first, with customer service coming in close behind. They are committed to sustainability, authentic Australian and international design and supporting upcoming talent in Australia. Founder and director Richard Muano developed Cult's Design Journey competition to give the opportunity for designers throughout Australia and New Zealand to have their designs prototyped and put into production. This means their stroke of inspiration could quickly become the new feature piece in your living room.
Address: 680 Elizabeth Street, Melbourne VIC 3000
Phone: +61 1300 768 626
Hours: Mon-Fri 8:30am-5:30pm, Sat 10am-4pm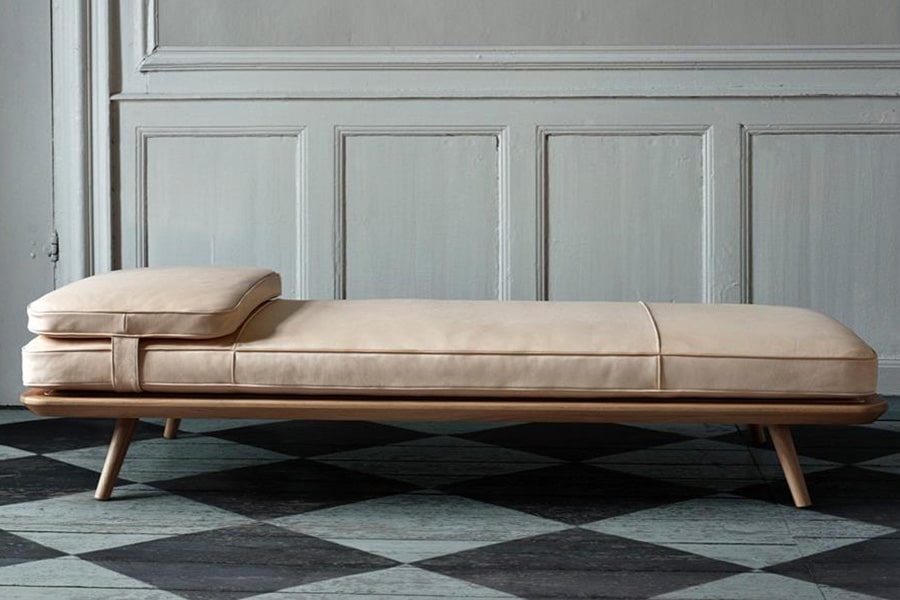 6. Great Dane Furniture
Let your house be a gallery of comfort and chic design with the help of the passionate staff at Great Dane Furniture. They consider themselves curators, working with hand-picked ranges of quality furniture sourced directly from Scandinavia's premier design houses and manufacturers. Each product in their boutique furniture store in Melbourne boasts the highest quality, craftsmanship and innovation. Great Dane Furniture is one of the best furniture stores Melbourne has to offer.
Address: 175 Johnston Street, Fitzroy VIC 3065
Phone: +61 3 9417 5599
Hours: Mon-Fri 10am-5:30pm, Sat 10am-5pm, Sun 11am-5pm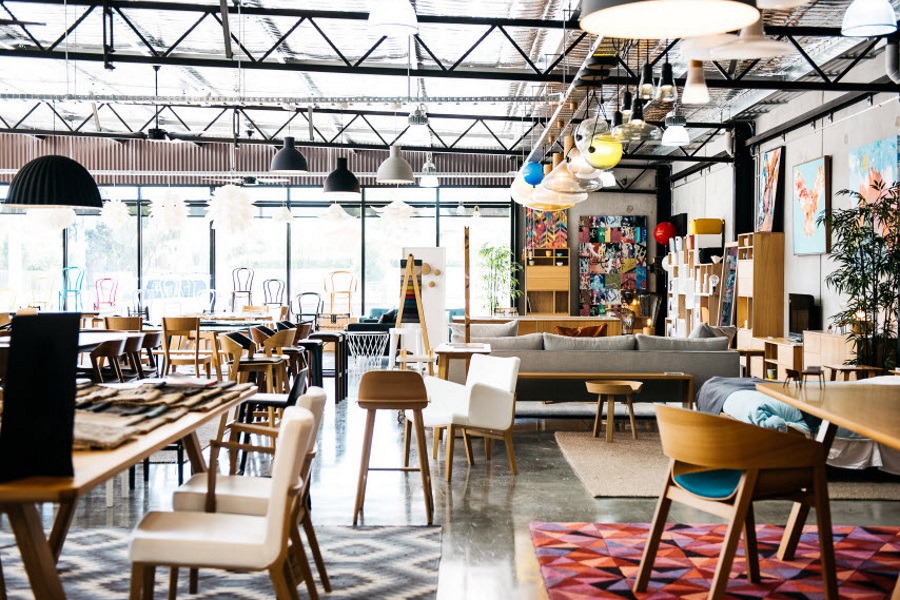 7. Huset
Meaning 'House' in Swedish, Danish and Norwegian, at Huset you can deck out your entire abode with the most luxurious furniture, flooring, lighting, art and home decor. With every piece of cool Melbourne furniture you could imagine – all from exclusive Scandinavian brands – you can't go wrong by visiting Huset's showroom today.
Address: 236 Centre Dandenong Road, Cheltenham VIC 3192
Phone: +61 3 8609 1443
Hours: Mon-Fri 9am-5pm, Sat 10am-4pm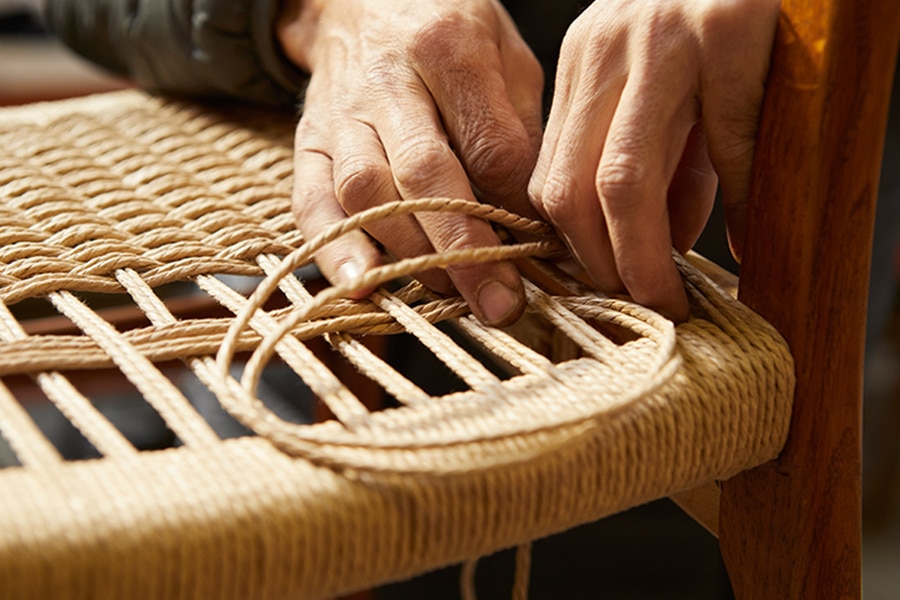 8. Modern Times
Modern Times offers unique furniture in Melbourne for the more eclectic taste. They pair vintage European designer furniture with contemporary Australian art and design. This gives customers a rare combination of pieces interwoven with rich history (particularly that of Denmark, The Netherlands and Italy) epitomises modern Melbourne furniture. Founder and co-director, Amy Malin says, "between the furniture and the art there is always something to inspire the imagination."
Address: 311 Smith Street, Fitzroy VIC 3065
Phone: +61 3 9913 8598
Hours: Mon-Fri 10am-6pm, Sat 10am-5pm, Sun 11am-5pm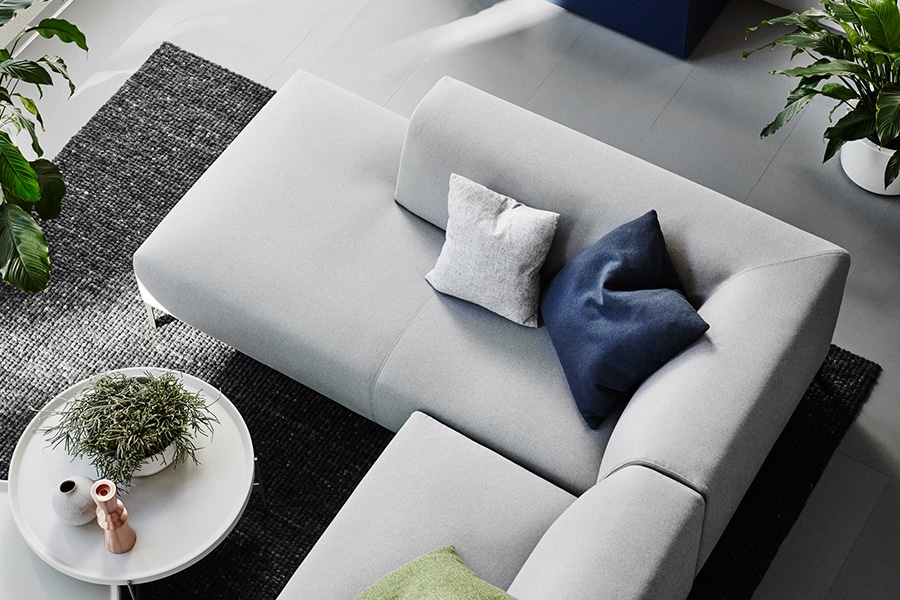 9. Meizai
With a strong passion for innovation and constant evolution, you can be assured that the broad range of luxury Melbourne furniture, lighting, wardrobes, joinery and accessories at Meizai is at the forefront of global design trends. They offer designs they believe can truly transform a space. Just some of these designs include bathware from Milan, upcycled lighting from Shanghai or natural fibre throws from Barcelona. Meizai contains some of the most stylish, luxury furniture Melbourne has to offer.
Address: 658 Church Street, Richmond VIC 3121
Phone: 03 9279 2888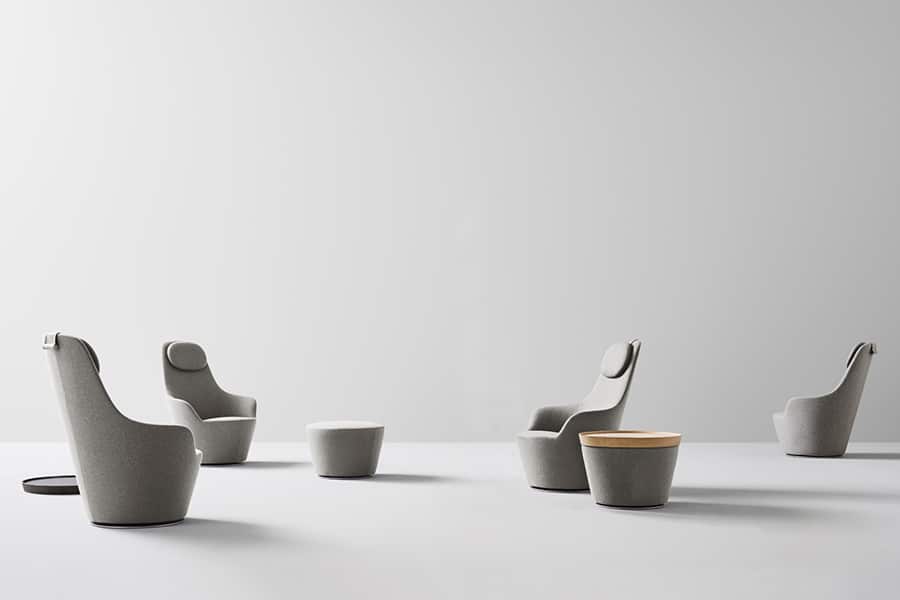 10. Space
The skilled and passionate staff believe Space is synonymous with creativity, integrity and exceptional experience. They also recognise that you are an individual and want your home to reflect your individual style. As South East Asia's largest and one of the most progressive designer furniture stores in Melbourne and Australia, you can't go past Space to redesign your home with quality and innovative design products.
Address: 629 Church Street, Richmond VIC 3121
Phone: 02 8339 7588
You'll also like:
15 Best Designer Furniture Stores in Sydney
27 Best Australian Furniture Brands
Masculine Living Room Ideas