7 Best Places Near Melbourne to See Snow
Can you really find good snow in Melbourne? It can be a jarring image to think of Australian's in the snow, it's a far cry from the beachy paradise we're used to. But don't let that deter you from Eddie the Eagling yourself at a wide variety of snow resorts just a ski's jump from the CBD.
Melbourne's mercurial weather makes for well-worn conversation, who hasn't heard four seasons, one day at this point? But how do you find the best snow mountains Melbourne has to offer? The sensible amongst us will utilise the snow we get to it's fullest, packing up the snow gear and slapping it on the roof of the Tarago as you make your way to some of the best places to visit in Victoria.
Here's a solid list of the best places near Melbourne to see snow.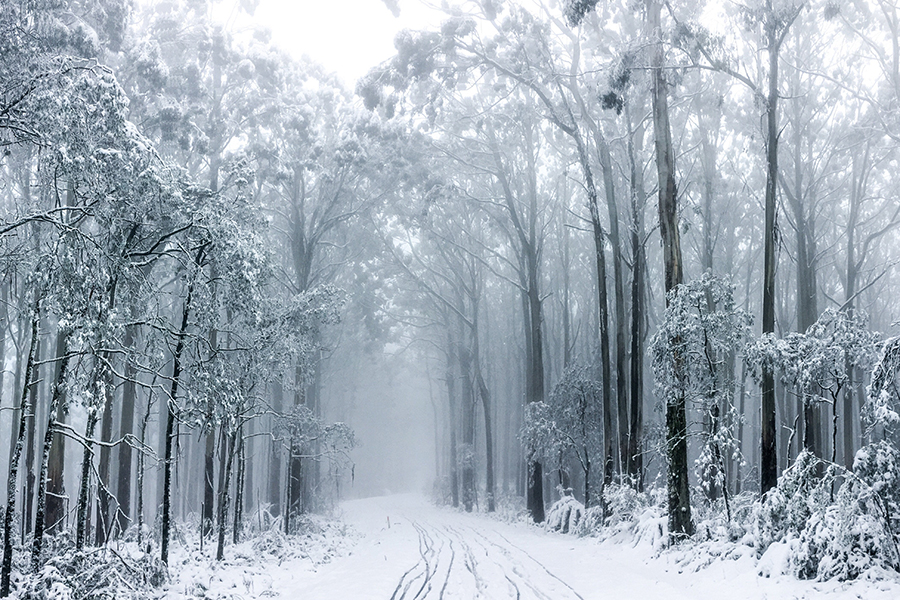 1. Mt Donna Buang
Mt Donna Buang is fun to say. It's also the closest snow to Melbourne, making it a highly fun stay. If you find yourself in the Victorian capital Googling 'snow near me', this little spot in Warburton in the Yarra Valley is just 80kms from Melbourne.
A family destination, there's a whole heap to see and do, there are barbecues, designated play spots and a beautiful summit. You're more than welcome to bring snow equipment up from the big city, but if you've forgotten the ski's they offer toboggan rental with three unique toboggan specific runs. To seal the deal, it's a free to play spot for those looking to get away for an arvo.
Address: Mt Donna Buang Summit Rd, Warburton
Phone: (03) 5966 9600
Snow Report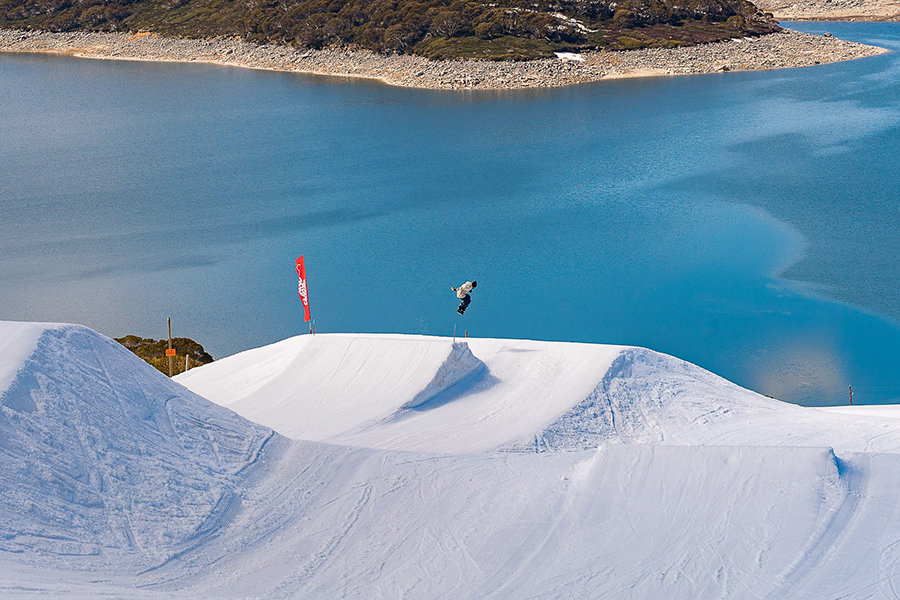 2. Falls Creek
Falls Creek is the biggest plot of ski-land in Victoria. It boasts 90 runs with a wide variety of difficulties. You can tackle it at day, you can tackle it in the evening with night skiing available a couple of nights a week.
If it takes a village to raise a child, then it takes a Village Bowl to bring that kid to the snow. The Twilight Tuesdays bring a range of kid's activities out and there's a night show every Thursday through July and August. Bear in mind it is a four-hour trip from Melbourne itself so you'll be wanting to book into the ample accommodation. Be sure to check out the Falls Creek snow report before you jump in the car.
Address: 3 Village Bowl Ct, Falls Creek
Phone: (03)357581000
Snow Report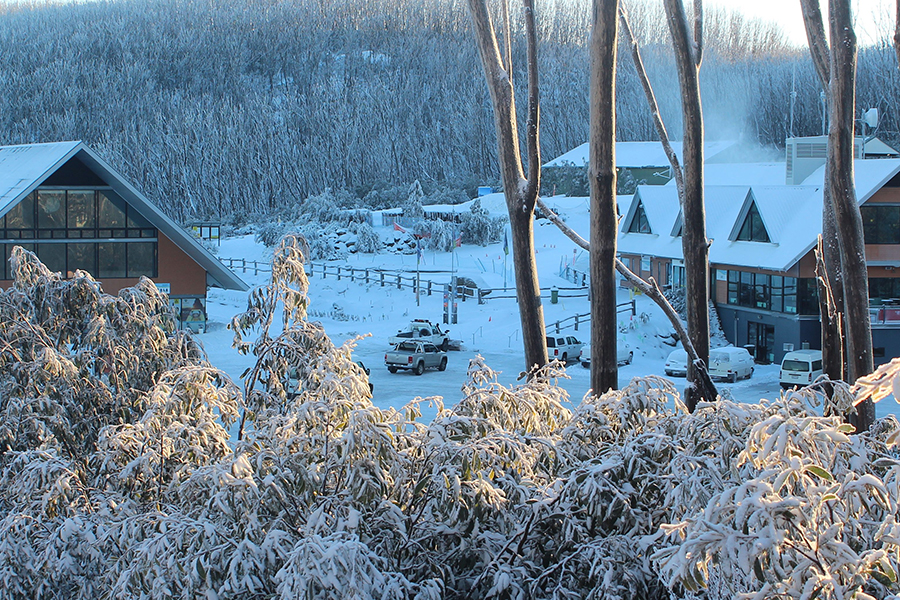 3. Lake Mountain Alpine Resort
The Lake Mountain Alpine Resort is a stunning spot just a couple of hours from the CBD. Important to note is that there are no actual lakes on the Melbourne snow mountain, it's named after George Lake, but icy activities it'll provide by the boatload. There are four tobogganing slopes and a 100m tube run, so be prepared for a full day of action. If you're not after sliding on the snow, you can grab some snowshoes and head off an any of the five snowshoe trails.
Finally, if you're a keen bean for the densest of snowfall, be prepared with a snow chain, or to hire one in Narbethong or Marysville.
Address: 1071 Lake Mountain Rd, Marysville
Phone: (03) 5957 7222
Snow Report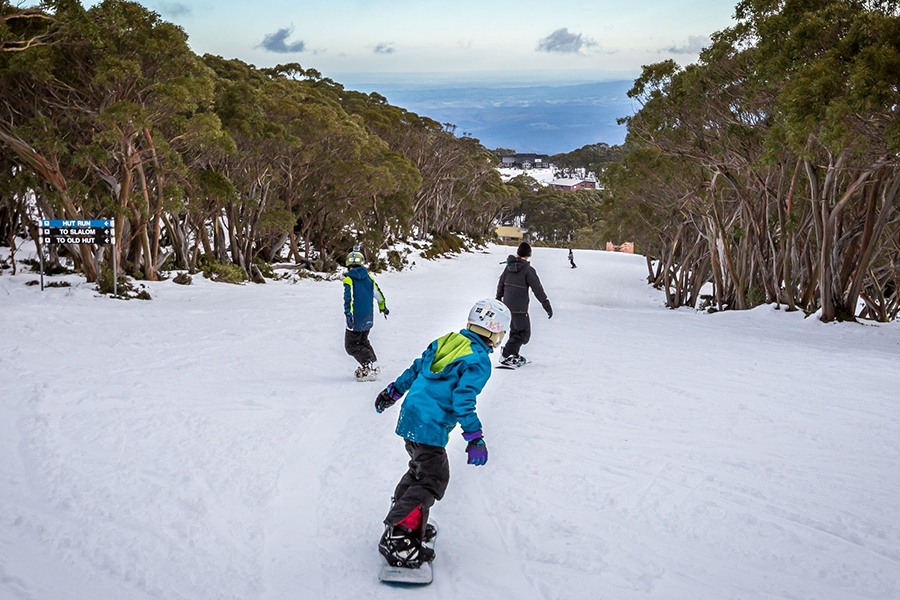 4. Mt Baw Baw Alpine Resort
If you're looking for a less intense snow experience, Mt Baw Baw Alpine Resort gives you a cosier downhill snow time. It's 2 and a half hours from the CBD, has a recurring Frog theme on it's Tob(frog)gan slopes, and also brings a 30km cross country ski trail to the table.
If you aren't sated with the skiing and snowboarding you're more than welcome to book into a Howling Husky Sled Dog Tour for a slightly different view of the mountains. If you're looking to stay for a weekend they also offer a wide variety of apartments, houses and cabins.
Address: 32 Currawong Rd, Mount Baw Baw
Phone: (03) 5165 1136
Snow Report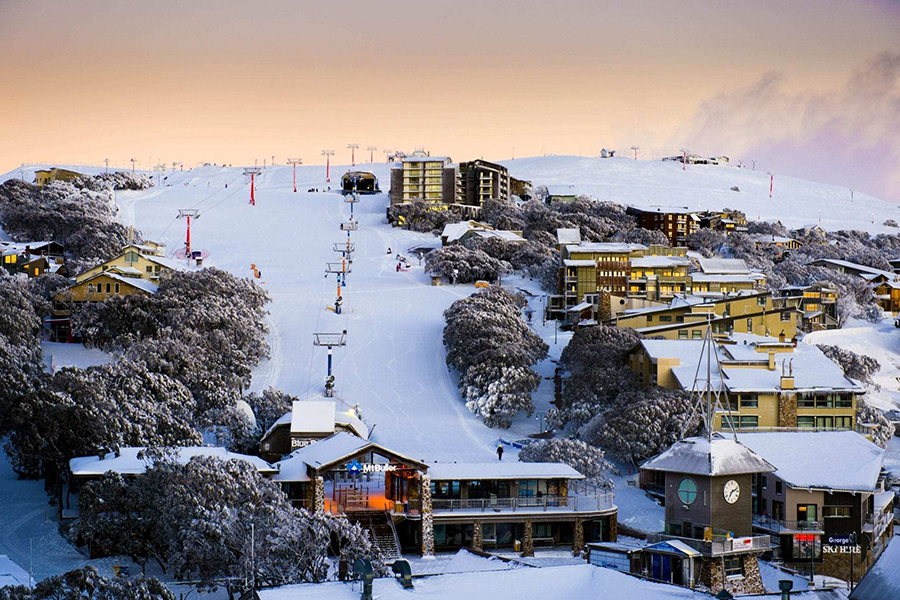 5. Mt Buller
Mt Buller, perhaps the most well known of Victoria's snowfields packs a punch just three hours from Melbourne. Be prepared for the people as there's room for an easy 7,000 people to be accommodated at the resort. There are free dedicated Snow Play areas for the first-timers and Team Buller provides rider coaches for the second or third timers to finesse their snow skills. Add to that a solid slew of food and bev options and you've got yourself one of the best places see snow in Melbourne.
Address: 8 Goal Post Rd, Mount Buller
Phone: (03) 5777 6077
Snow Report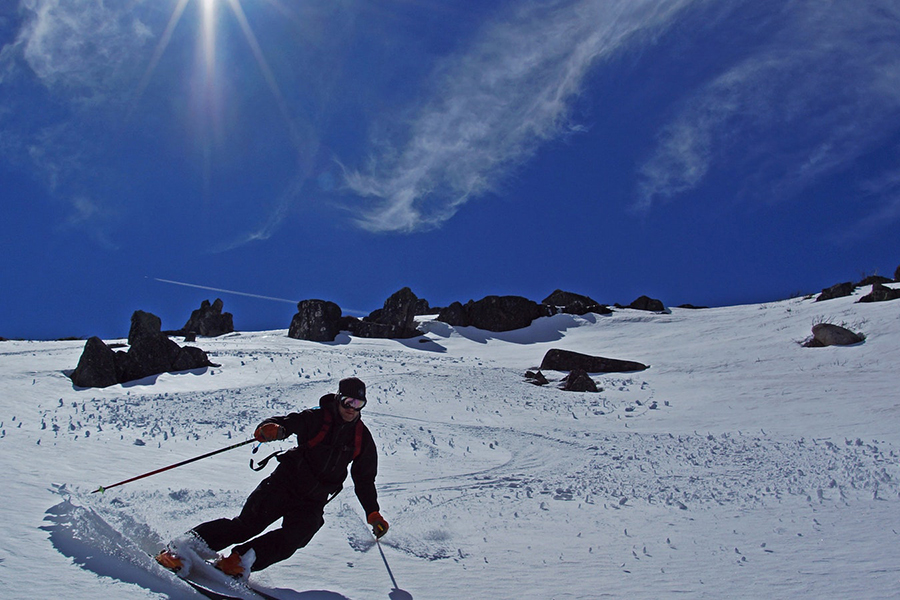 6. Mt Stirling
Mt Stirling is less of dedicated ski spot, and with no lifts is less friendly to newbie snow freaks. But the cross country trail is a solid journey, never be deterred by the exercise. For those more experienced in the winter arts Mt Stirling is well and truly up your alley.
If you're keen to get your alpine tree knowledge on there are a couple of gorgeous trails, with camping spots dotted along for the true snow explorer to unleash their inner Shackleton. Just don't forget the snow shoes!
Address: Alpine Central, Summit Road, Mt Buller
Phone: (03) 5777 6077
Snow Report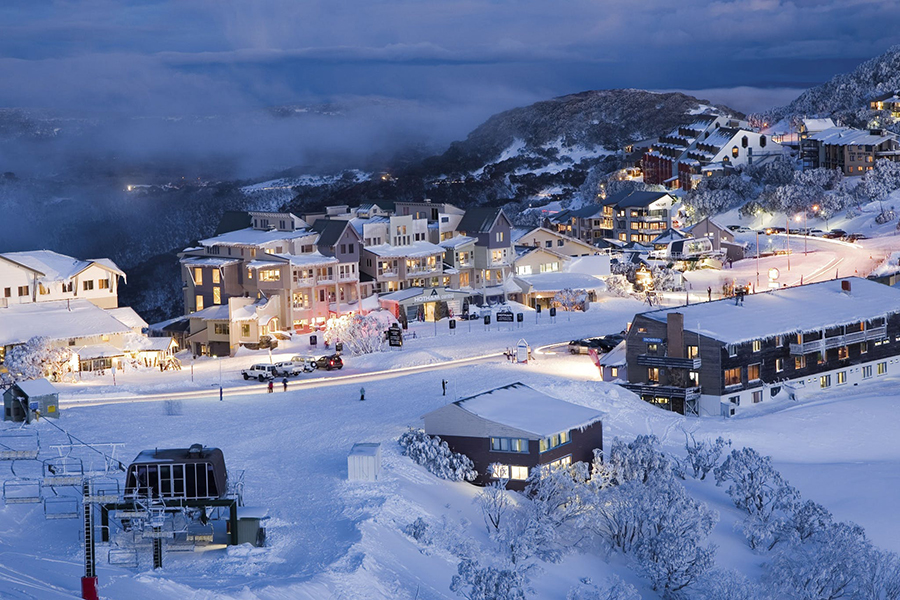 7. Mt Hotham
Mt Hotham (Hoth-um, as we've been told, not Hot Ham) is one of the best spots to see snow near Melbourne, just over four hours away from the city centre. Even better, the drive along the Great Alpine Road is well worth it. Mt Hotham town is itself located up the top of the mountain so your travel time includes bringing you all the way to the action.
There are a solid set of three terrain parks and 13 ski lifts to bring you to the various difficulties of runs, whatever you're after, you'll find it here. Snow Play, Dog Sleds, Ski + Snowboarding lessons. They'll give you everything you're after, but the abilities you need. Those skills you'll have to build yourself.
Address: Alpine Central, Summit Road, Mt Buller
Phone: (03) 5777 6077
Snow Report
General FAQ:
Where's the closest snow to Melbourne?
Mt Donna Buang is the closest spot to Melbourne's CBD where you'll find snow.
Does it ever snow in Melbourne?
It last snowed in Melbourne in 1849. But since then you can head to any of Victoria's snow fields.
How long is the drive to Mt Buller?
Mt Buller is 3 hours and 248kms north east of Melbourne