Wallenius Oceanbird is the World's Largest Sailing Cargo Vessel
With around three per cent of today's carbon dioxide emissions coming from the shipping industry, focus is being put on the 90,000 ships that are responsible for 90 per cent of all trade. That's as much carbon dioxide as some industrialised nations put out in one year. This staggering data compelled the KTH Royal Institute of Technology in Stockholm and the maritime consultancy SSPA to partner with Wallenius Marine in Sweden on a design for a cargo ship that could reduce that carbon footprint. A wind-powered cargo carrier concept called the Oceanbird is the result of that partnership.
You'll also like:
Conor McGregor Flexes New $4.9 Million Lamborghini Yacht
Dynamiq's GTT 135 Stefania Super-Yacht Has an Open-Air Beach Club and 2 Bars
$690,000 G-fifty is the New Billionaire Playboy's Speedboat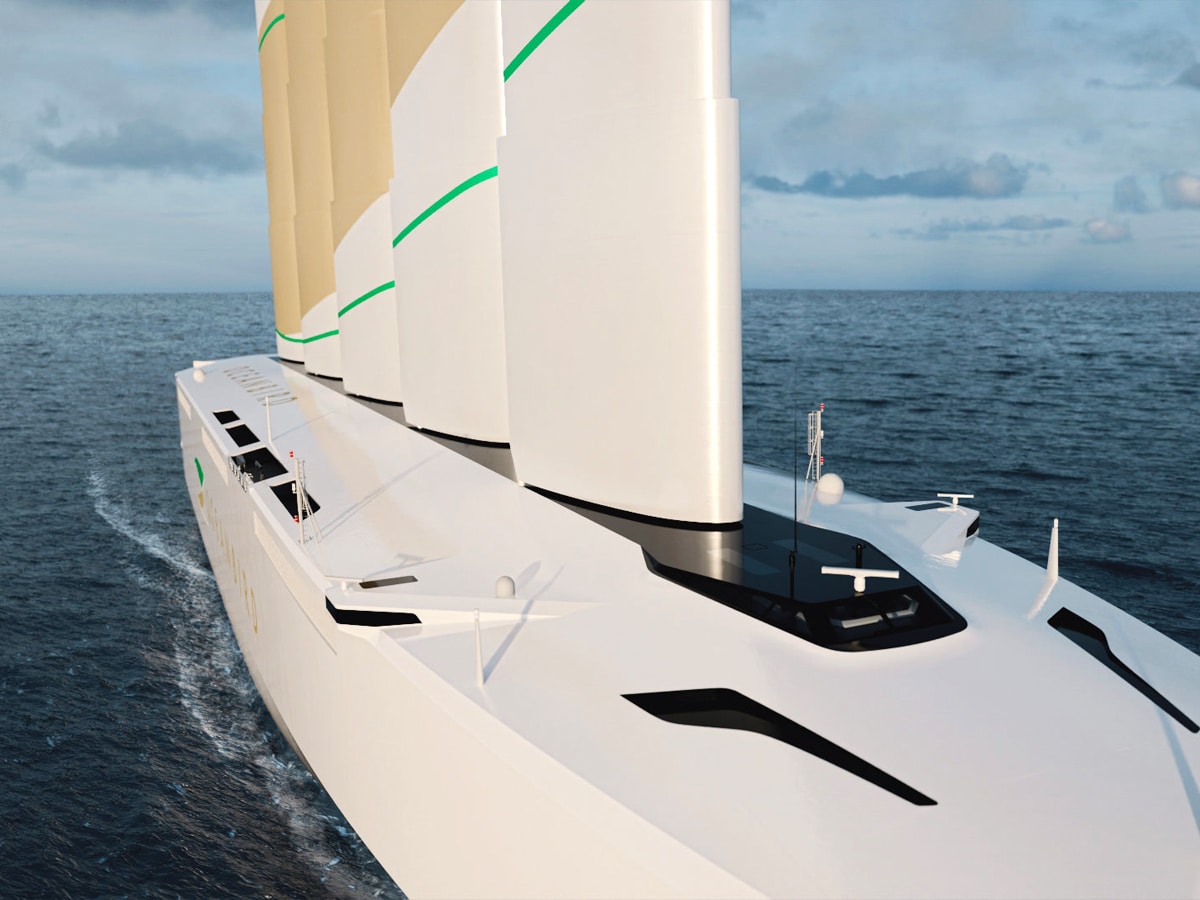 The conceptual cargo ship has the looks of a high-class yacht with five pillars that rise from the main body of the craft. Those pillars replace the sails of conventional ships and act as wings to capture the wind. The wings stand 260 feet tall and can collapse down to 195 feet to allow for passage under bridges or when caught in rough seas. The wing sails can also rotate 360 degrees without touching each other.
In addition to the five wings, the Oceanbird will be equipped with a small motor, which will most likely be electric, to help in navigating harbours and other tricky areas. Once built, the Oceanbird would be able to transport 7,000 cars across the Atlantic in 12 days. With combustion engine cargo ships, that trip normally takes seven to eight days. And it's not just cargo that the Oceanbird could carry. Wallenius also suggests that the concept could be used by cruise lines.
The Oceanbird is still in conceptual stages, but plans are in place to have it ready for launch by 2025. With the ability to carry 35,000 tons of cargo while cutting carbon emissions by 90 per cent, the Oceanbird could be a vital player in helping clean up our planet.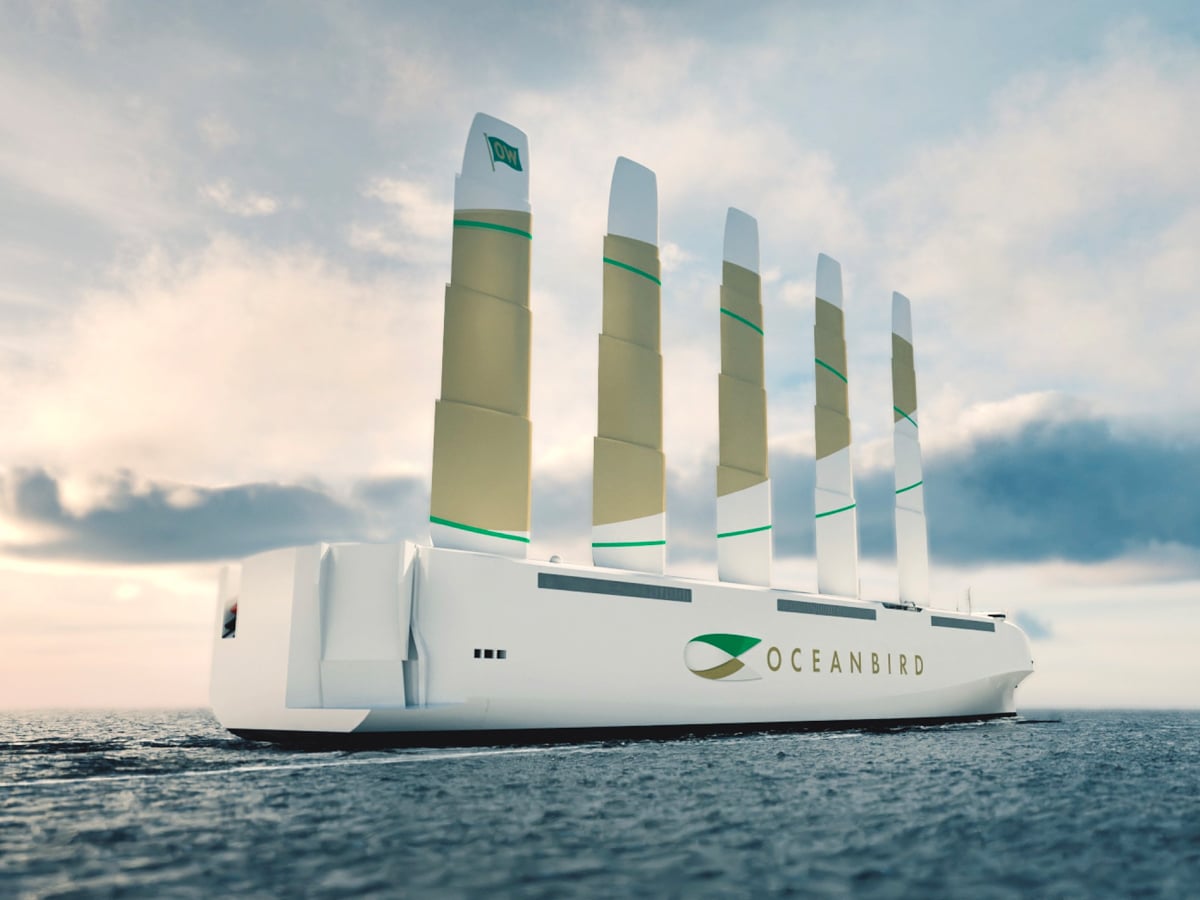 You'll also like:
Conor McGregor Flexes New $4.9 Million Lamborghini Yacht
Dynamiq's GTT 135 Stefania Super-Yacht Has an Open-Air Beach Club and 2 Bars
$690,000 G-fifty is the New Billionaire Playboy's Speedboat