72 Hours in the Snowy Mountains – Ford Everest Road Trip
In partnership with Ford Australia
When the mercury drops and long days at the beach disappear from Australia's calendar, the adventurer in all of us refuses to hibernate, instead finding other ways to enjoy the outdoors that not only defy the cold weather but also embrace it.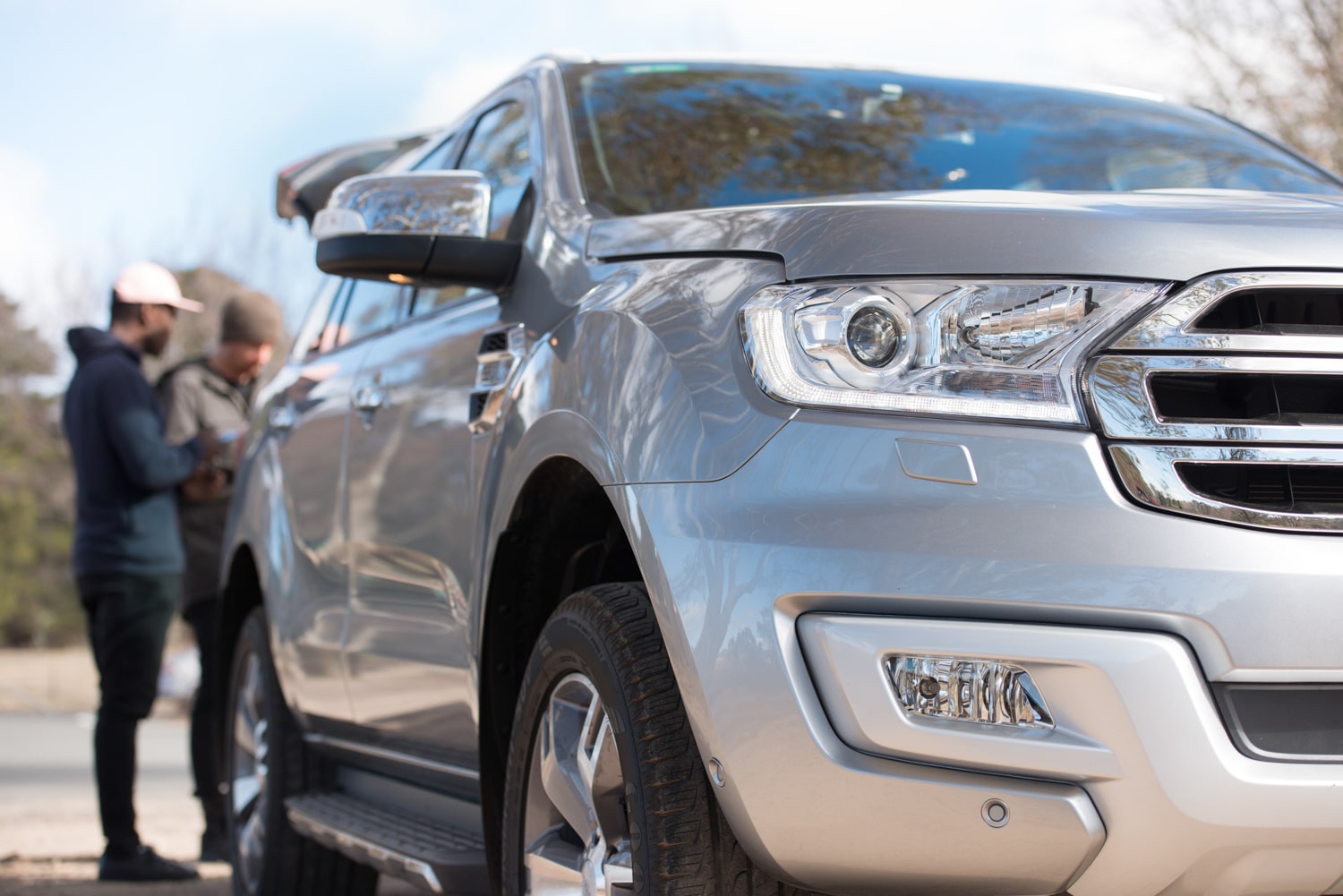 As big fans of the slopes whenever we get the chance, Man of Many decided to rug up, don our mittens and hit the ski fields of NSW's Snowy Mountains for a fresh 72 hours of action, getting off the beaten track to enjoy the stunning winter region, all the while putting the new Everest from Ford through its paces. Here's how to guarantee a great getaway in the Snowys this winter.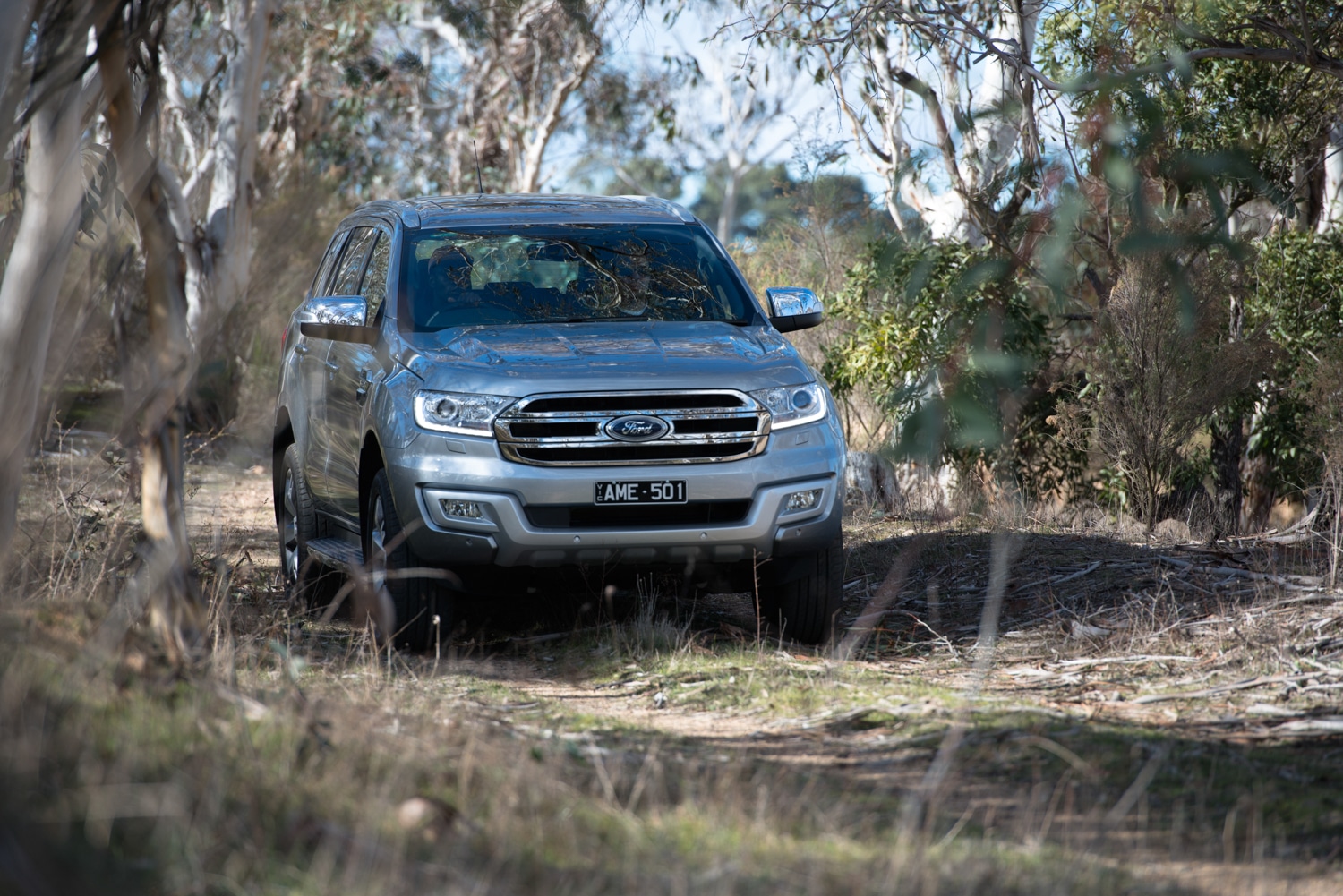 What We Drove: 2017 Ford Everest
As one of Australia's best loved SUVs, the Ford Everest is already a well-known vehicle. Our plan was to take the über-comfortable seven-seat version off the safety of the tarmac and see how it went across some of NSW's best off-road driving tracks, as we wound our way through Jindabyne and onward to the ski fields of Perisher and Thredbo.
Leaving Sydney and heading south, one of the first things we notice is how quiet the cabin is. Despite the fact there's a 3.2L 5-cylinder Duratorq engine humming away under the hood, the noise-cancelling microphone and speaker system throughout the cabin counteracts any outside noises that threaten the quietude of your time in the vehicle. The smooth ride combined with the modern technology guaranteeing peace and quiet prove the vehicle's prowess in the urban city scene, despite it being a genuine 4×4, So we're here to try it off-road, meaning that as soon as we're given the opportunity, we hit the gravel and switch it over to Sand Mode on its Terrain Management System.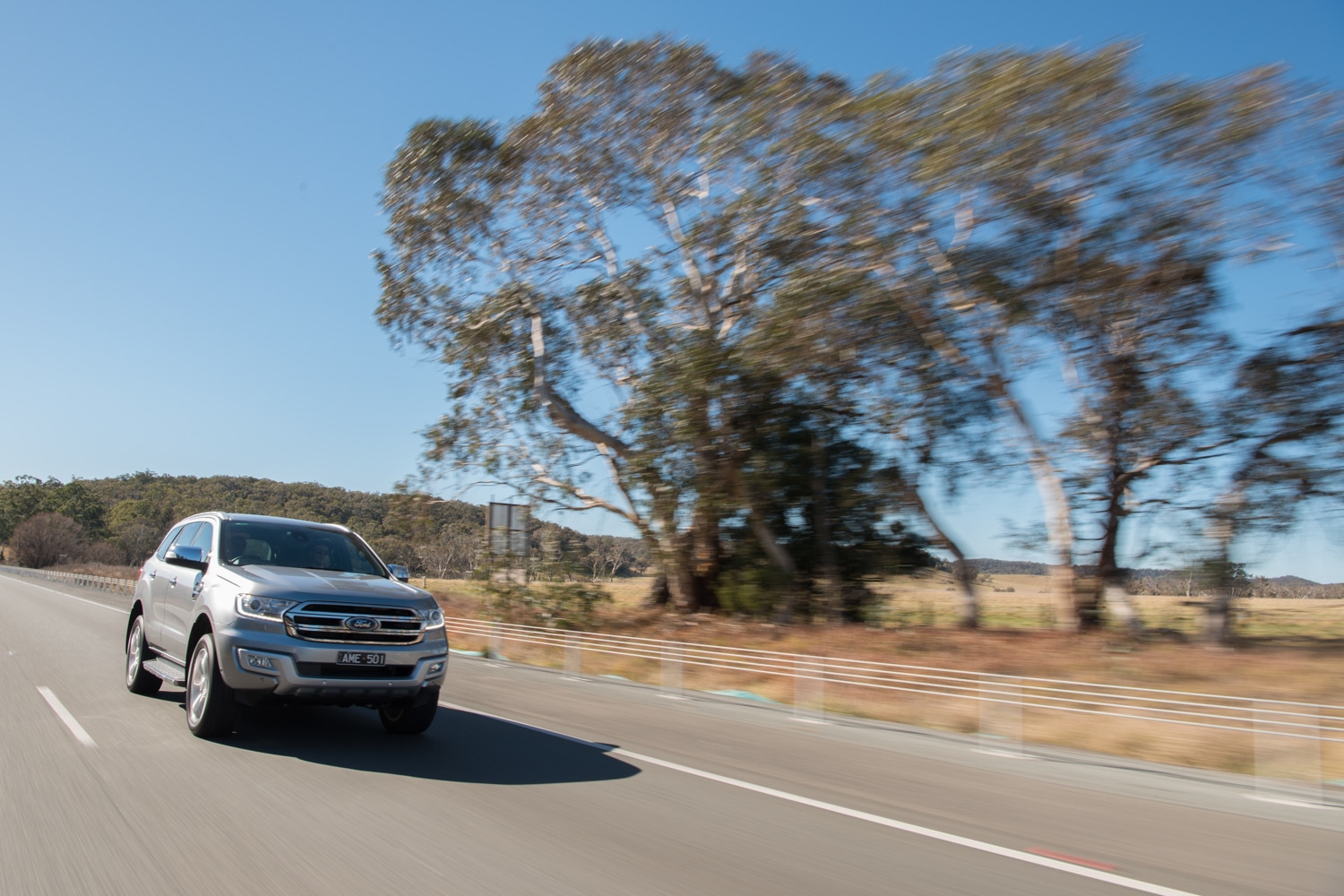 Designed to give increased accelerator sensitivity, Sand Mode means we're able to glide through the surface of unpaved roads without worrying about losing traction, making progress a breeze where it would otherwise be slippery. It's when we finally make it to the snow though that the Everest really comes out of its shell and into its own
Moving the 4×4 setting up on the dial to Mud, Grass or Snow Mode, we're able to take the Everest across fresh snow where other 4x4s wouldn't be able to maintain traction. While it's always a good idea to fit chains if you're going to be driving on snow for extended periods, we found that by using the right setting we were able to navigate off road with no dramas. All the while, the Everest remained a comfortable, practical and silent ride, whatever we threw at it.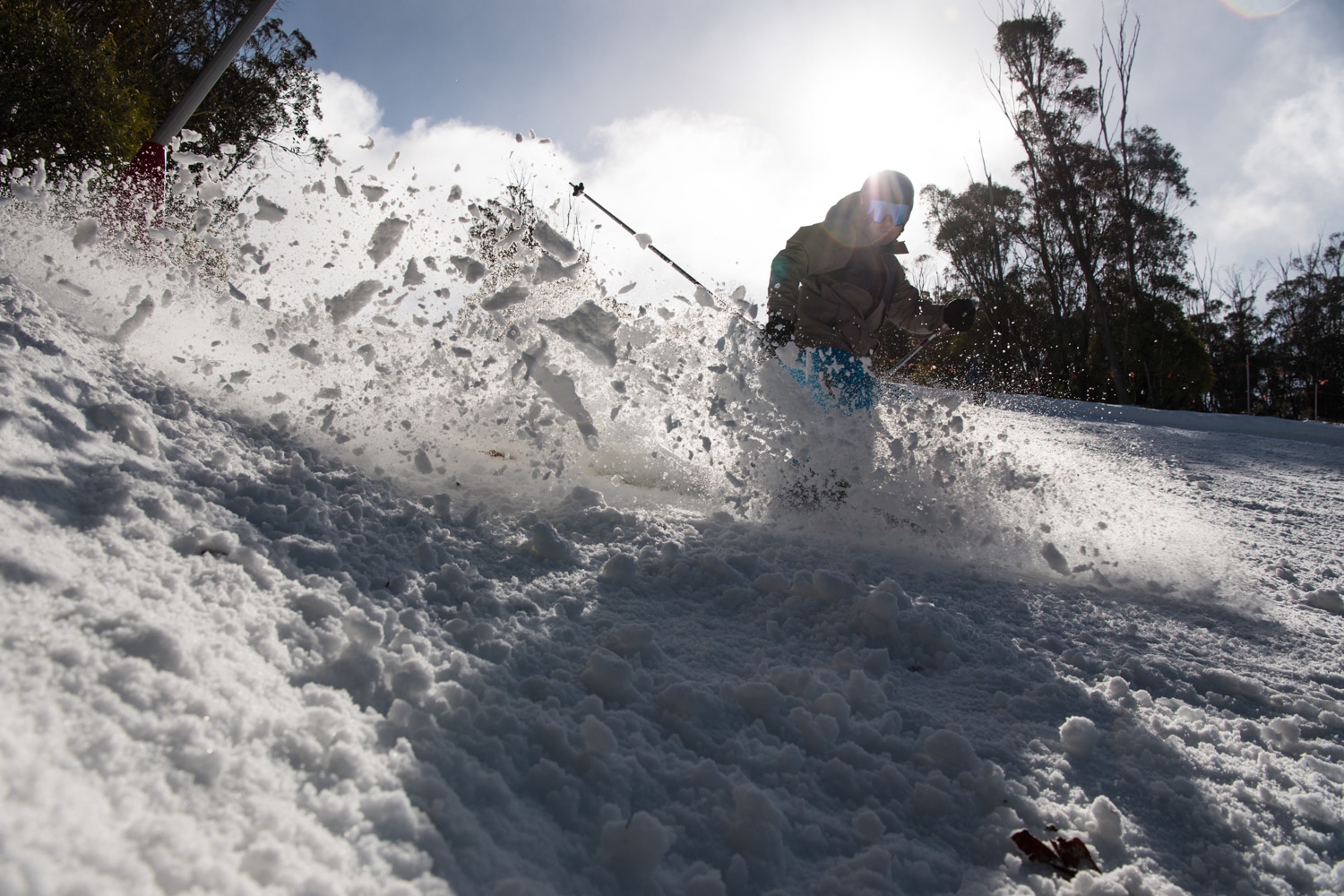 Skiing & Snowboarding
Perisher is our first stop out of Jindabyne. As the largest ski resort in the southern hemisphere, it's is a must-visit for skiers and snowboarders at every level. With a huge range of slopes and plenty of options for getting to the top and back down again, Perisher is a great day no matter what your level of experience.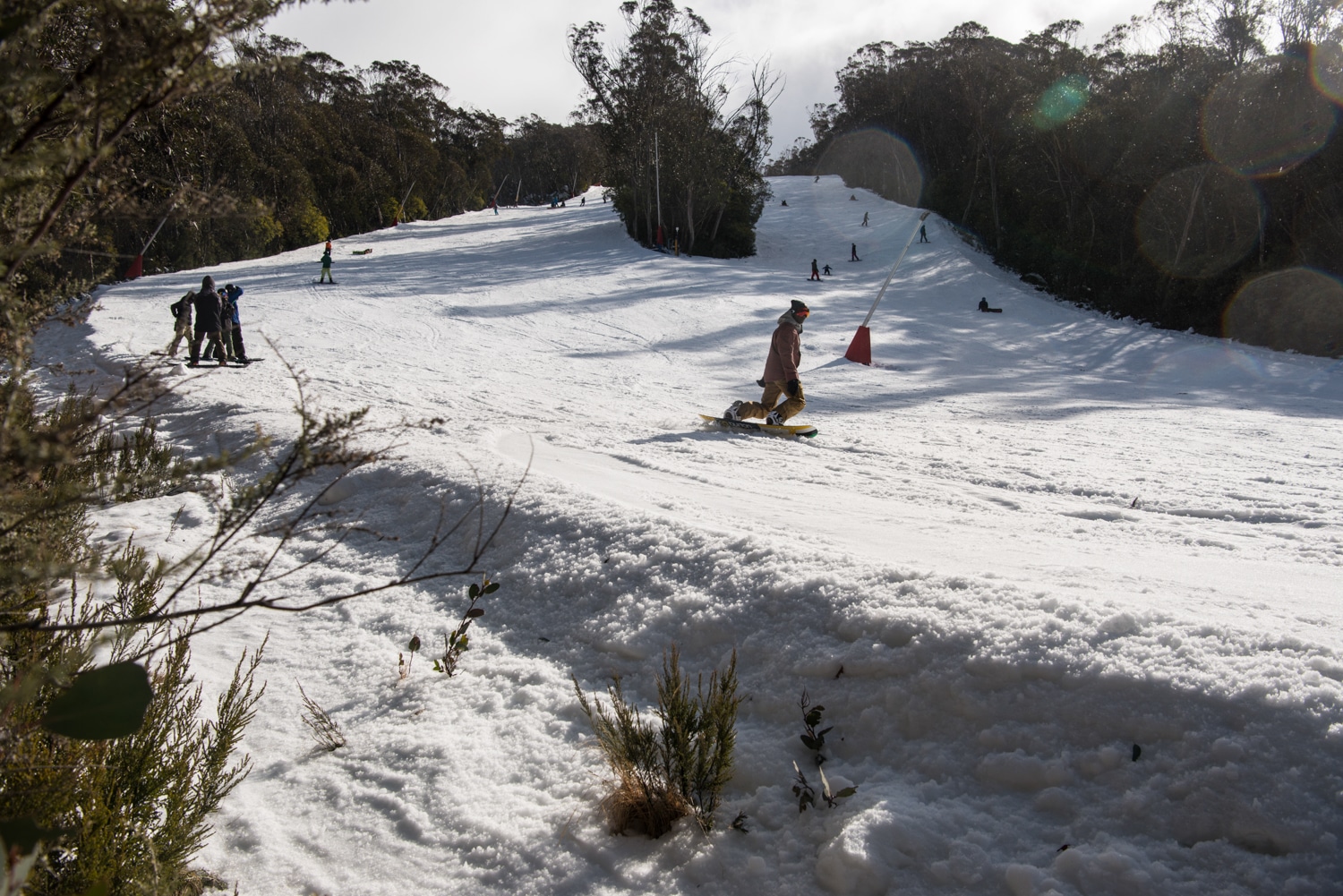 It's about a half hour drive out of Jindabyne, so be sure to head here first and spend as much time as possible on the vast expanses of white that blanket the valley for several weeks over winter.
Day two sees us visiting one of Australia's best loved ski resorts, Thredbo. Home to the country's longest ski runs, the longest at 5kms, Thredbo attracts over 700 000 visitors every year over the precious few weeks where snowfall coats the slopes.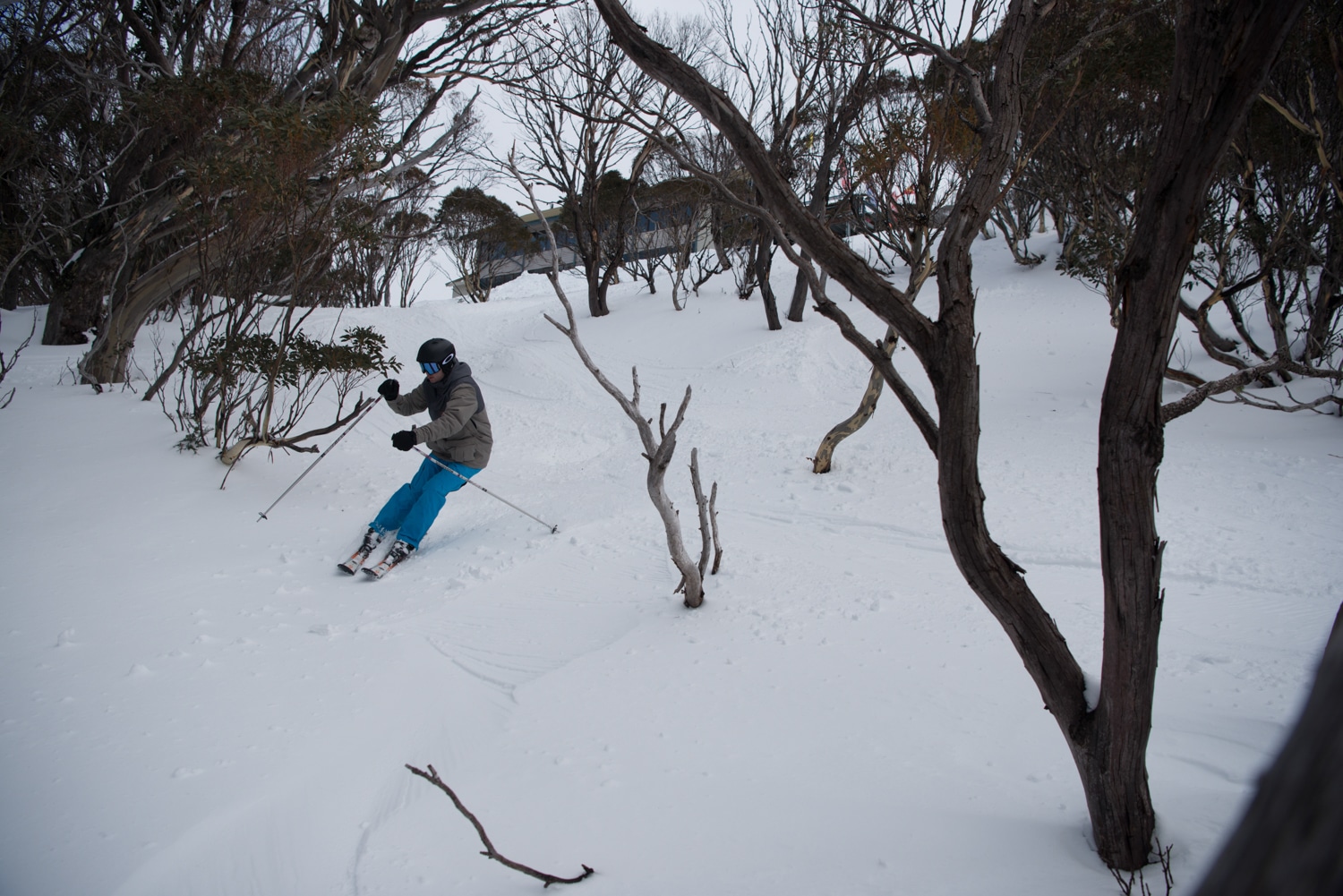 Popular with visitors since the 50s, after workers from the Snowy River Hydro Electric Scheme built a town specifically to attract tourism, it's now a thriving hub during both winter and summer for extreme sports; in addition to snow sports there's also excellent mountain biking and motocross.

Stay
If you can cater to your own needs during your trip, then staying in an apartment instead of a hotel will save you dollars on unwanted amenities that you can in turn kick towards nicer digs. Perfect for two couples, the Edge 7 apartment in Jindabyne is a great place to set up base-camp for your skiing adventure.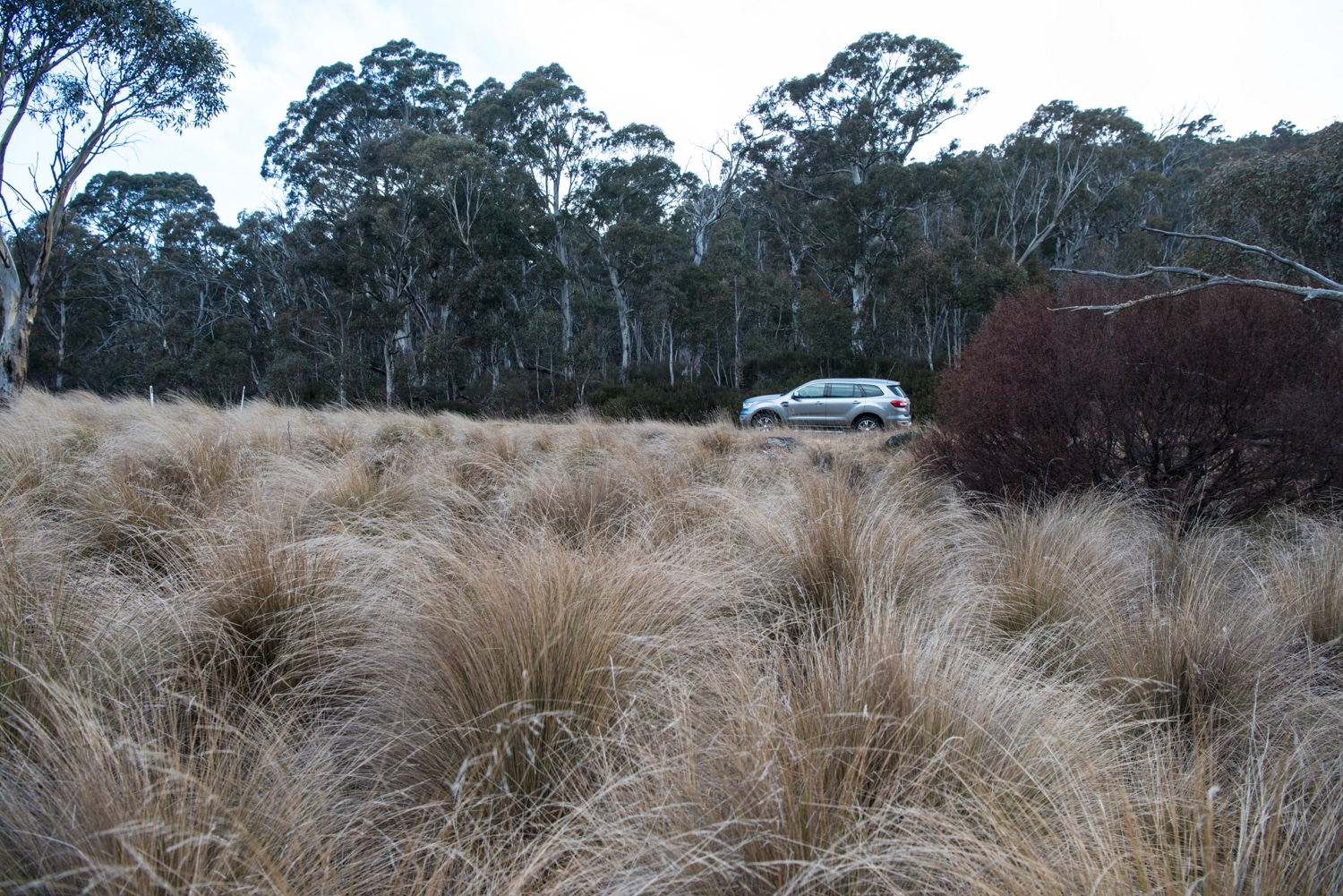 If you're staying in a ski town then newest place to put up your feet in Thredbo is Snowgoose Apartments, which boast 4 ½ stars of luxury right in the heart of the action, but just far back enough that you can enjoy the serenity. All rooms feature a view that looks over the Supertrail, as well as spa baths in most units, heated floors in all bathrooms, DVD, TV, gas log fireplaces as well as fully appointed kitchens and laundries, with management on site if you need anything.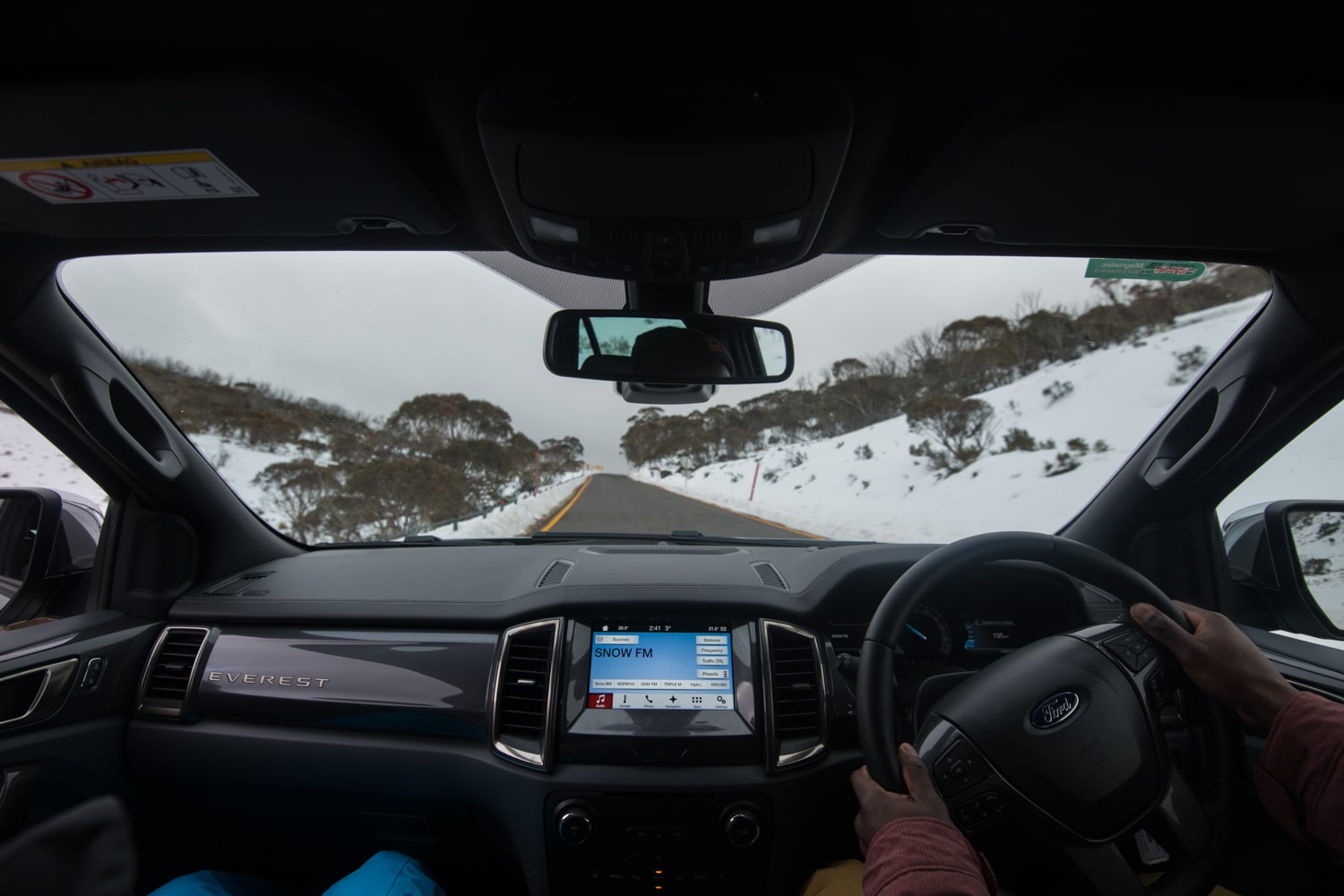 One of the most picturesque buildings in the Snowy Mountains is the Marritz Hotel in Perisher, which embraces old European ski resort charm with luxurious additions to keep guests comfy and entertained during their stay. It's also home to the only heated pool in Perisher, a huge win for winding down after a day on the slopes.
Eat
A day on the slopes is hungry work, so we made sure to fill up at Jindabyne's Burger Biz. USA style burgers, dogs and shakes with all the trimmings. Perfect dude food for zooming across the fields and down the mountains, with a great selection of American beers to wash it all down with.
A homely café with classic brekky and lunch fare is definitely in order when you visit Thredbo, and Central Road 2625 is great at any time of day. With a largely Asian fusion menu, there's a tasty selection on offer and the heated room offers welcome respite from the biting temperatures outside.
Lastly, what's more warming that freshly baked goods when you're out in the cold? The team at Sundance Bakehouse are famous for their fresh breads, sweets, sandwiches and, most importantly, pies, which are offered up daily from their various shopfronts, including Perisher and Jindabyne.

Nightlife and Après
Poolside might not be the first place you'd think of to drink when you're in the middle of a ski resort in winter, but trust us, it somehow works. Open fire pits, champagne, live music and, of course, a heated pool all combine to make the Mumm Poolside Bar in Thredbo a great spot to sip on some bubbles and while away the night
When you need a mid-winter warmer during your stay then check out The Wild Brumby Distillery. These guys make a large selection of Schnapps in their huge copper still – the perfect drink to melt your inner icicles when you're visiting mid-season. With an Austrian menu befitting the alpine region, and matched well with the liquor on offer, it's a must-see venue for food and drink when you're in town.
Prefer to party like a frat boy? Then who says that just because you're in a sleepy ski village you can't dance all night? Every Wednesday, Friday and Saturday during the peak season, The Banjo Patterson Inn brings well-known Sydney DJs to Jindabyne to play to a packed room of partygoers, which helped us mark the end to an action-packed 72 hours.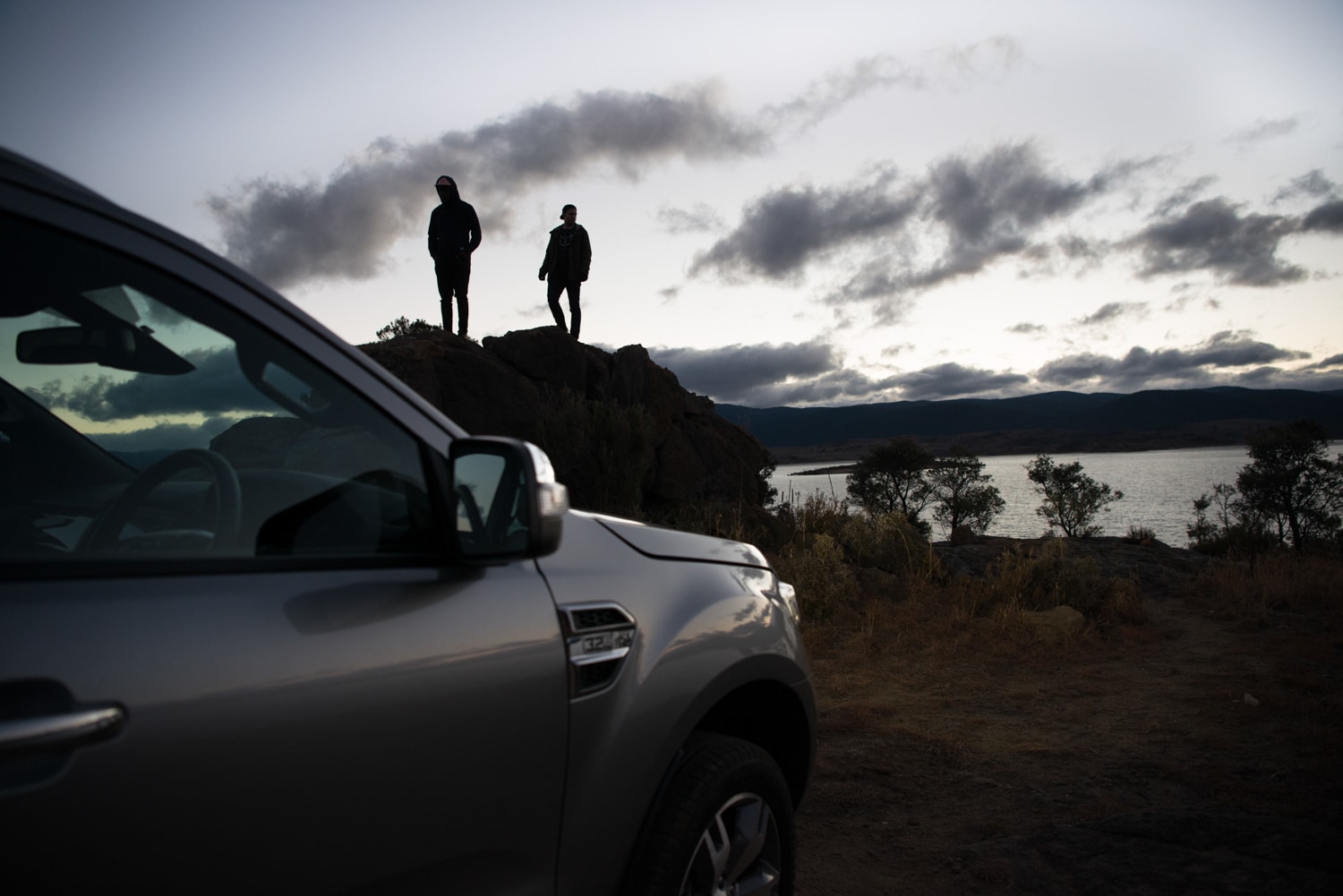 Other Activities
This region is the home of The Man from Snowy River after all, so a ride at Thredbo Valley Horseridingis a must. The team here can cater to everybody from kids' pony rides to longer trail rides through their 2800-acre property for more experienced riders, and is one of the more interesting ways to see this stunning landscape.
Another new activity on the itinerary of daredevil visitors to Thredbo is Snow biking. Pretty much exactly what it sounds like – though way more hard-core than it looks – this rad activity is available in during school holidays, and is sure to get the blood pumping for anybody who's game.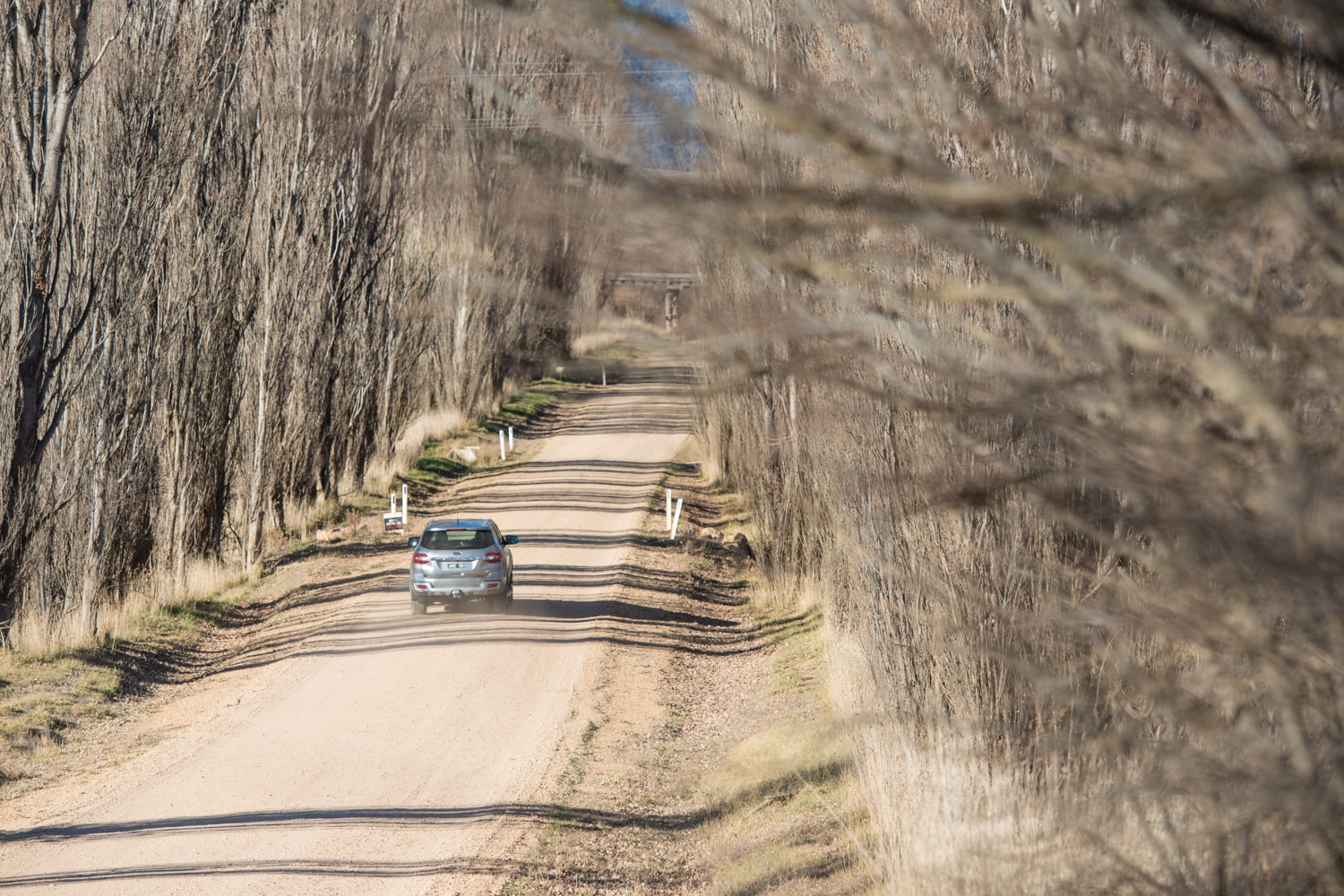 Our road trip from Sydney to the Australian alpine in the 2017 Ford Everest was one to remember. For more information on how you can get behind the wheel of one today, click below.