Brubaker Box Minivan Redefines the Party Van
Curtis Brubaker was studying car styling at the Pasadena Art Center College of Design when he came up with the idea for the Box Minivan. It was during the 1960s when the Meyer Manx was ripping up the sand on beaches all over California. Brubaker had a different vision in mind. He wanted to create something that would let surfers bring their gear to the beach with them. He partnered with Todd Gerstenberger and Harry Wykes to create h box van. The car featured a sloping front and back and had a single sliding door on the passenger side. The roof was removable, and the van was built on a box tubing frame.
You'll also like:
Mercedes Benz Gets into Van Life with the Metris Weekender
Exclusive Outfitters Custom Builds Your Dream Sprinter Van
Honest Camper Helps You Experience the Van Life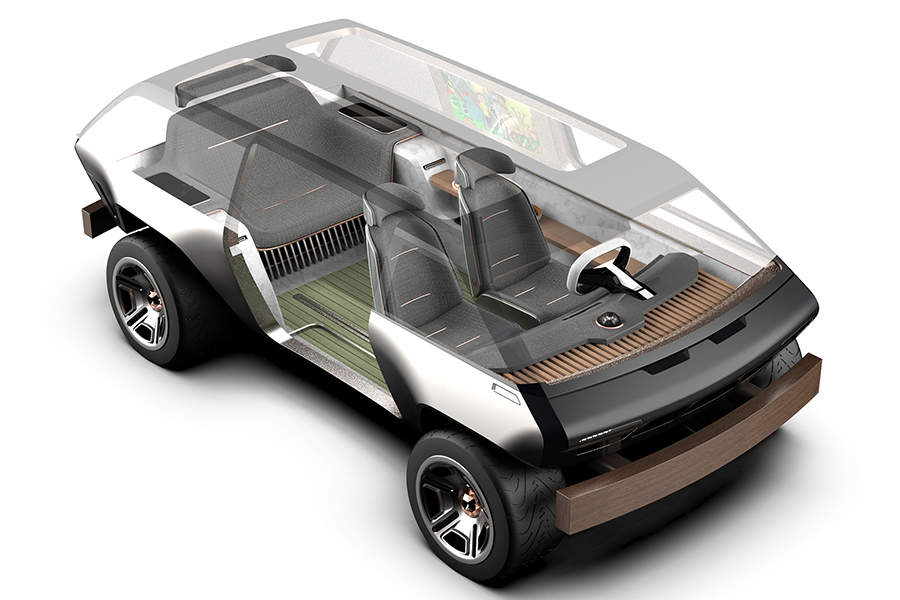 The Brubaker Box Minivan didn't start out as a kit car, though it eventually went that way. In 1972, Brubaker was able to raise $160,000 from investors to open a factory. He had planned to sell the completed boxes for under $4,000, but when VW refused to sell him the rolling chassis he needed, Brubaker was facing the challenge of buying brand new Beetles and then removing their bodies in order to make the vans. That, of course, was not a viable option. Brubaker filed for bankruptcy. One of his backers, Mike Hansen, took the design and created Automecca. He renamed the Box the Roamer Sports Van and started selling kits for people to make their own.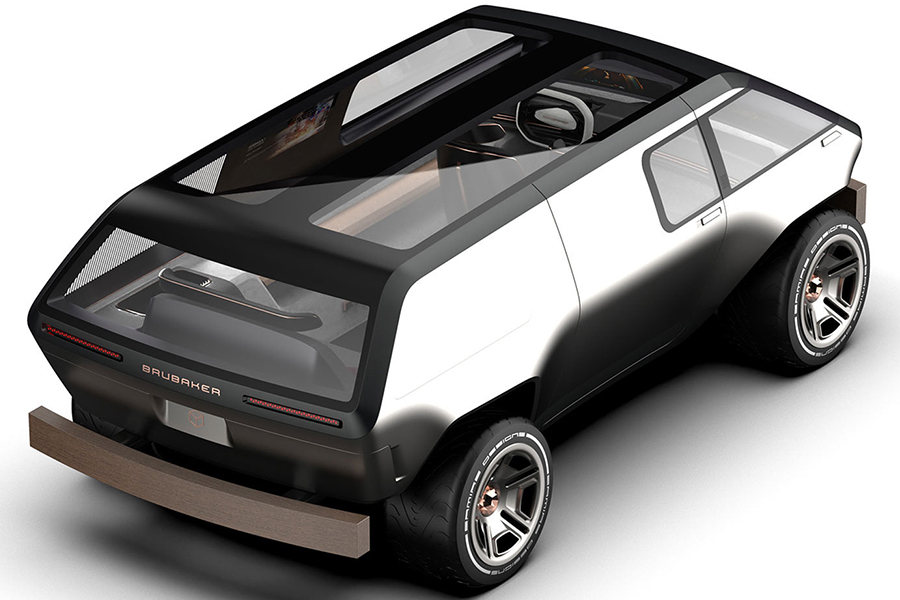 Now, all these years on, designer Samir Sadikhov has taken that original look and modernised it a bit. At first pass, you might think that this Box is a minivan version of the Tesla Cybertruck. The exterior lines definitely create that multi-faceted look. But as you take a closer look, you start to see the differences. One such difference is the wooden bumpers used in the front and back. The Box minivan has large side windows and sunroofs as well. Inside, the van comes complete with a TV, wood flooring, a couch, and built-ins. In other words, this concept redefines the term "party van." This is the kind of van that a dad would be proud to drive, or that surfers could use to get their gear to the beach.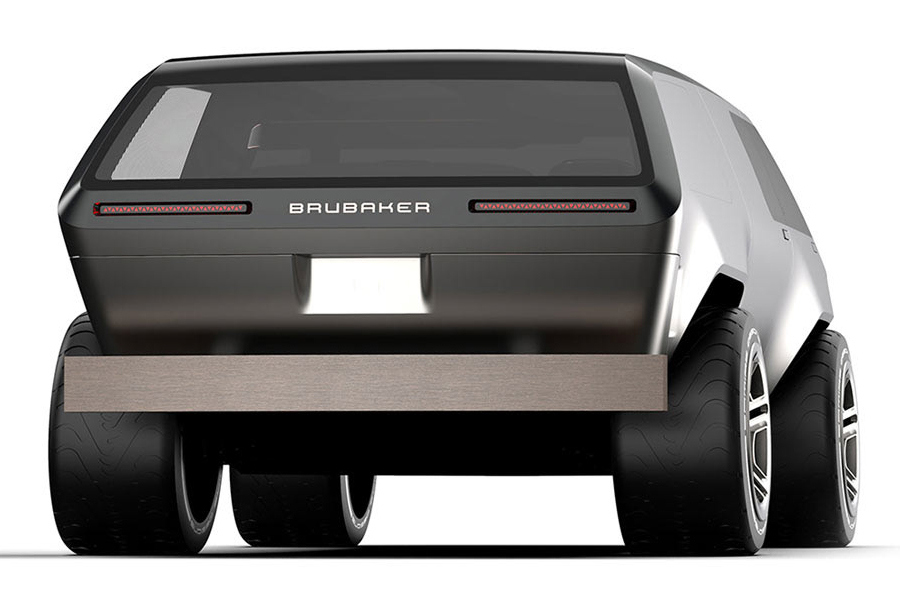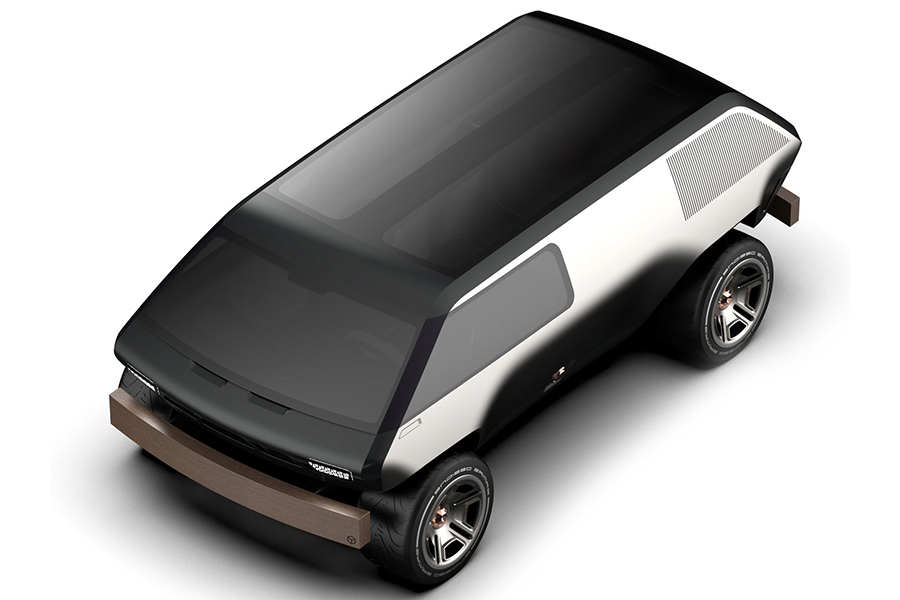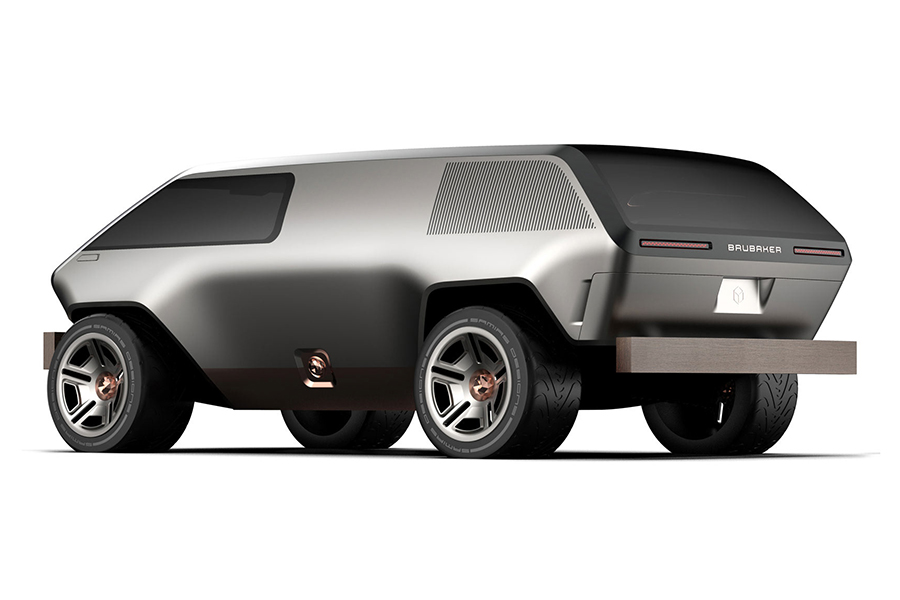 You'll also like:
Mercedes Benz Gets into Van Life with the Metris Weekender
Exclusive Outfitters Custom Builds Your Dream Sprinter Van
Honest Camper Helps You Experience the Van Life