Novitec Adds 624HP to the Maserati Levante with Esteso Kit
Just about every automaker has an SUV now, including Maserati and its Levante Trofeo SUV. That also means that there are plenty of companies out there that are offering kits to boost the performance of those SUVs. Novitec took on Maserati's Trofeo, developing the Esteso kit and boosting the SUV's performance up to 624 horsepower.
You'll also like:
Mercedes-Benz Enters the Luxury SUV class with Maybach SUV
Blood Type Racing Outfits 2020 Ford Explorer SUV
VW's Seat Unveils Cupra Tavascan Electric SUV Concept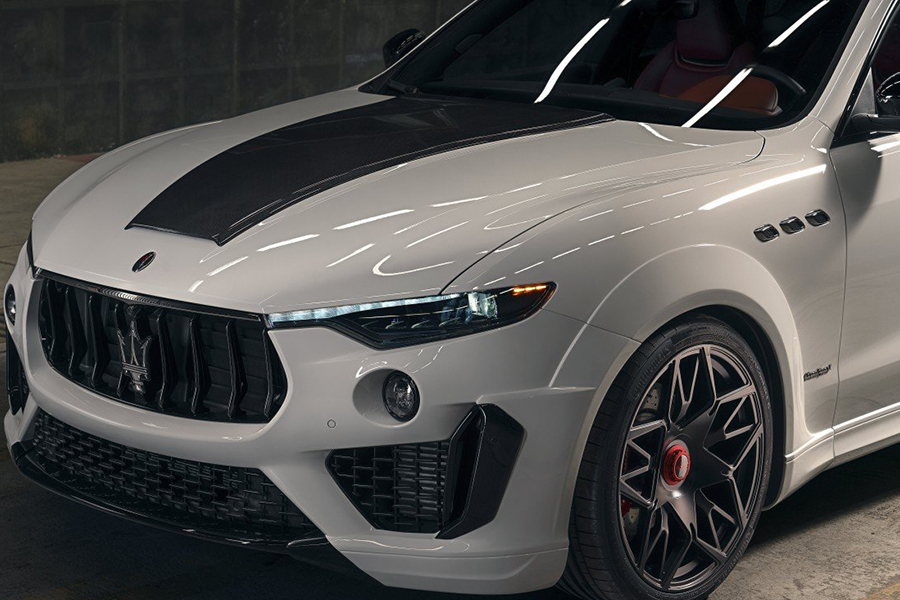 The Trofeo already offered plenty of performance, but who's going to argue with more power? Adding in the kit powers up the horsepower from 580 to 624, and also boosts the torque from 538 lb-ft to 605. That added power makes the Levante Trofeo that much more zippy, making the 0 to 62 miles per hour time just 3.8 seconds and the top speed 192 miles per hour. Now the Maserati SUV can rival the Bentley Bentayga Speed, which has a top speed of 190 miles per hour. This kit turns the SUV into a car that not only puts the beat-down on other cars in its class, but also puts it right up there with some supercars.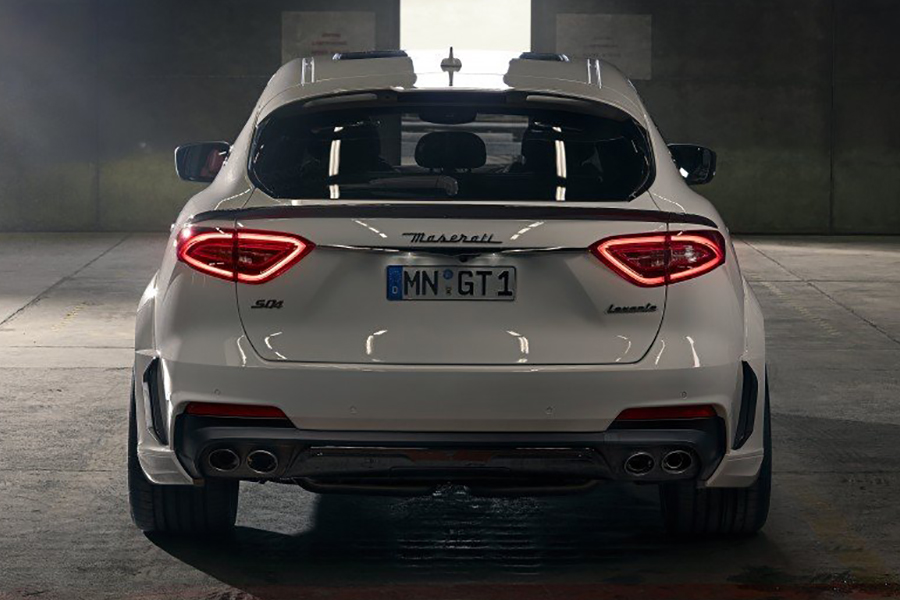 In addition to the engine work, the kit also makes some changes to the body. With the kit installed, the Levante is outfitted with an eight-piece, carbon-fibre body kit that includes a hood scoop, front and rear fender flares, and a rear spoiler. The changes make the SUV 3.9 inches wider in the front and 4.7 inches wider in the rear. Additionally, the SUV has dropped down an inch thanks to adjustments in the suspension, which of course results in better handling. The stock wheels are also swapped out in favour of 22-inch centre-lock wheels with 295/30 tires in the front and 335/25 tires in the rear.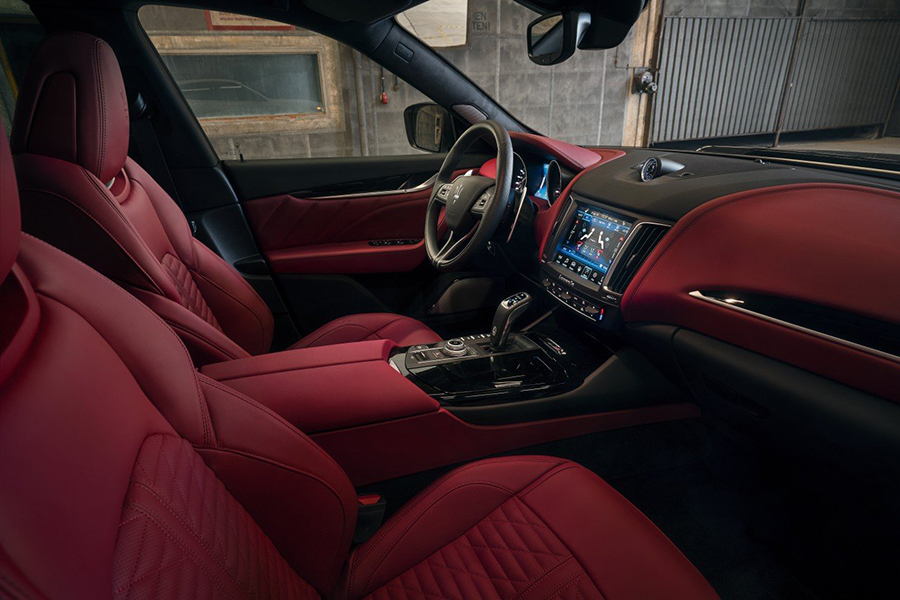 Novitech hasn't shared any information on pricing for the kit, but since you're already spending $150,000 to get a Maserati SUV anyway, a few dollars more won't break the bank.
---
Featured Video from Man of Many
---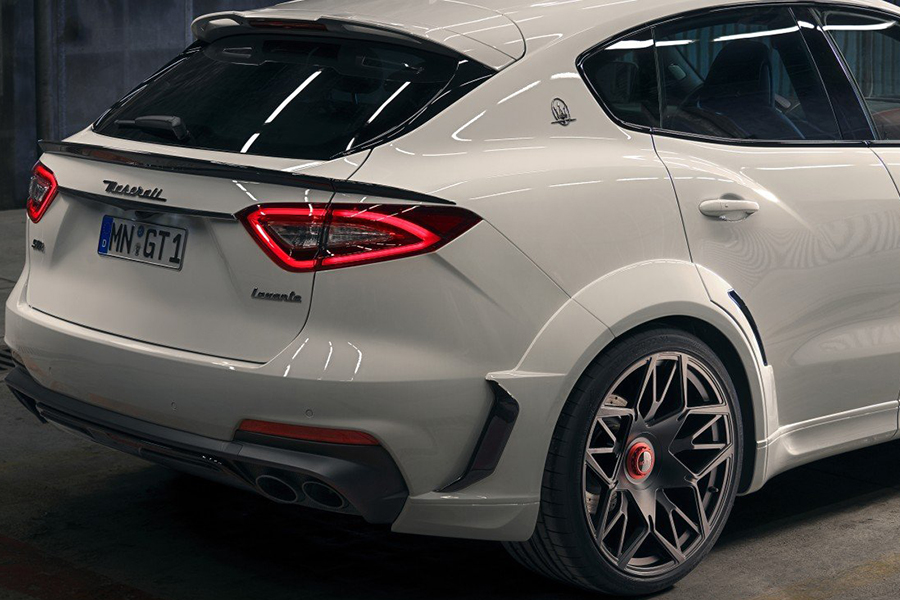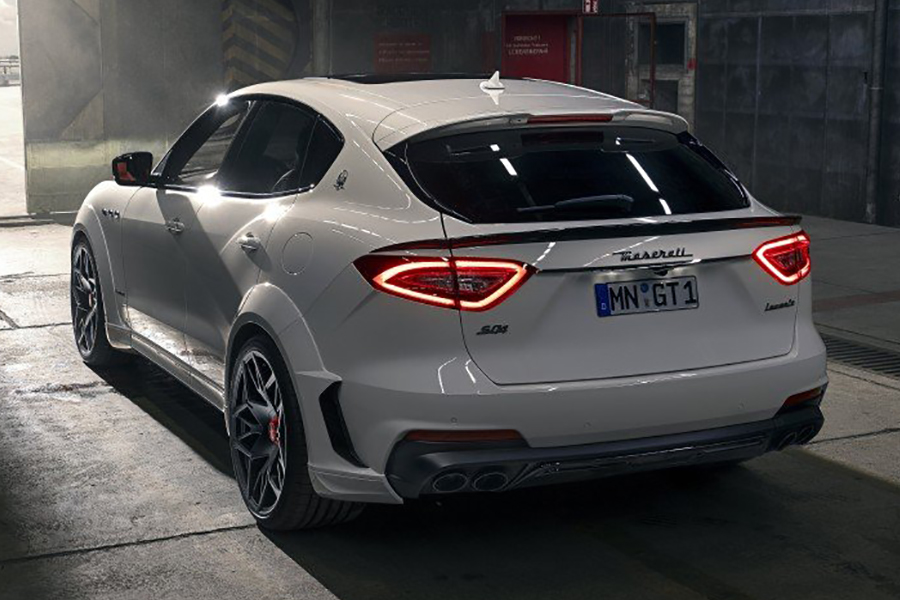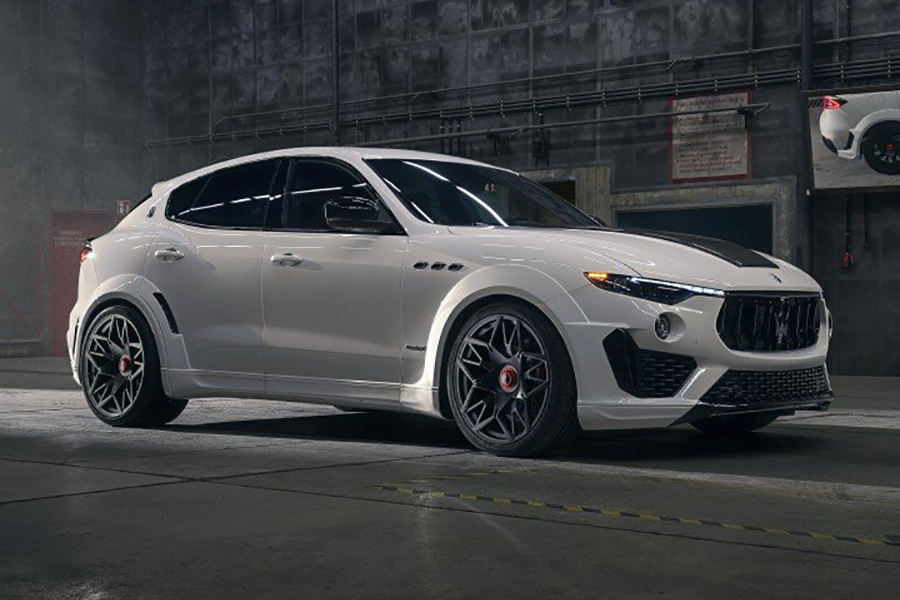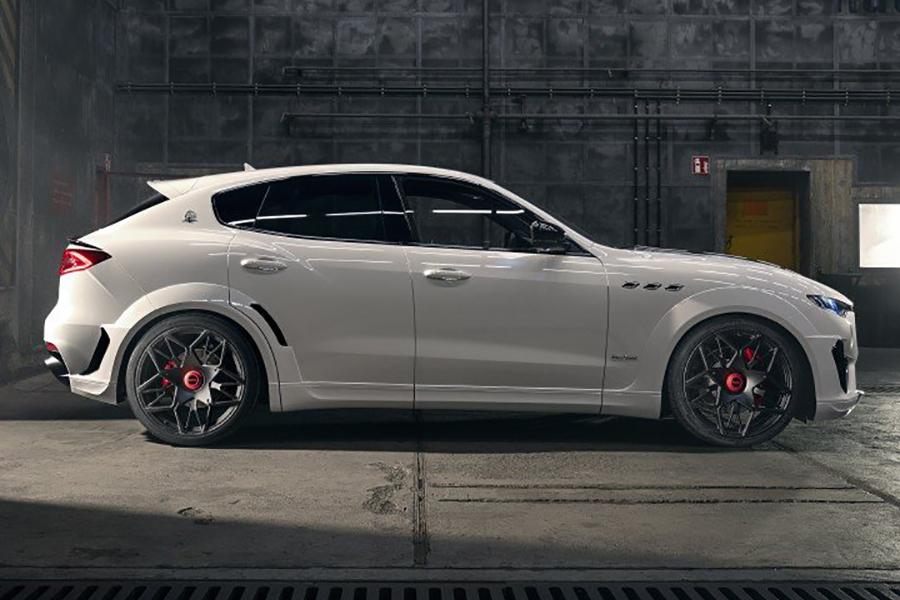 You'll also like:
Mercedes-Benz Enters the Luxury SUV class with Maybach SUV
Blood Type Racing Outfits 2020 Ford Explorer SUV
VW's Seat Unveils Cupra Tavascan Electric SUV Concept
---
Featured Video from Man of Many