The Last Defender from Spectre Is Up for Auction
The last Defender—car number 9 of 9—from the Bond film Spectre is up for auction, and any fan of the film or of the SUV would be glad to have this unique vehicle. When Sam Mendes was called upon to helm Spectre after his sting directing Skyfall, he knew that he wanted to have a snow chase scene unlike any other in cinema history. That, of course, meant having special vehicles. Bond wound up in the cockpit of an aeroplane, while the bad guys gave pursuit in Land Rover 110 Defenders. But these weren't just any old Defenders.
You'll also like:
$300,000 Novitec F8 Tributo is an 802HP Weapon
Commonwealth Classics' 1990 Land Rover Defender 110 Cops a Unique Upgrade
This 1984 Land Rover 110 is a True Gentleman's Dormobile Overlander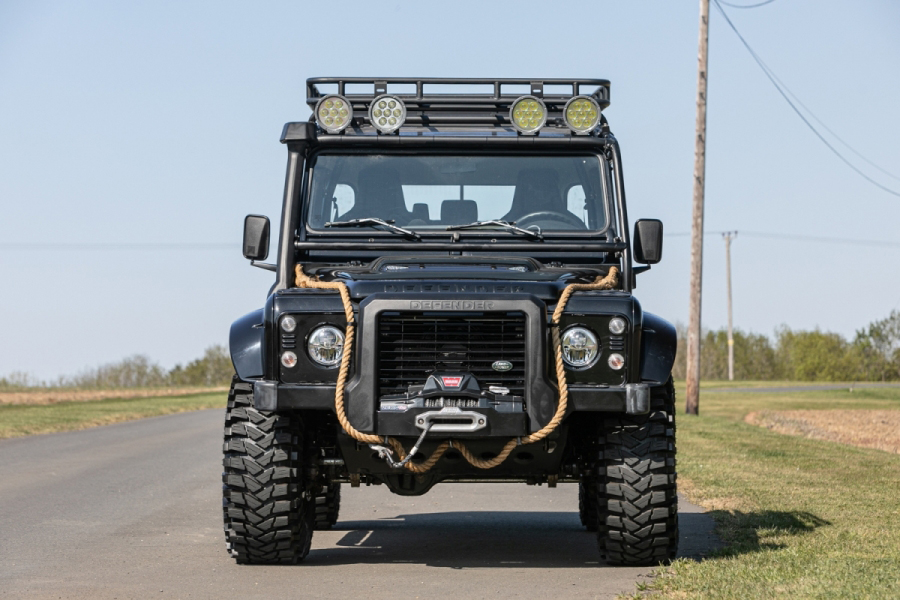 Mendes turned to renowned Land Rover modders Bowler to create a tougher version of the already tough Defender. For this build, Bowler added 37-inch tires to go along with the heavy-duty roll cages. The suspension was beefed up with rose joints and Bilstein rally dampers. For the chase to happen according to plan, the Defenders needed a hydraulic handbrake. The engine tuned up to 180 horsepower, and Recaro seats were installed. In all, the film made three "halo" cars for close-ups, while the remaining six cars took the brunt of the damage from the chase. The majority of these cars were beaten up pretty badly, but the car on the block was used in drive-by filming only and sustained no damage.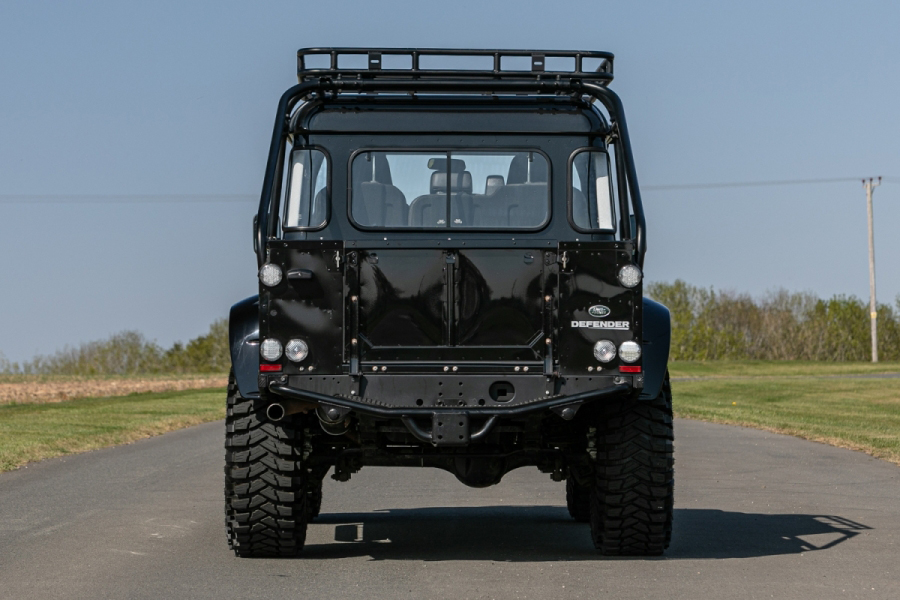 Designed to be one of the "snow" cars, the Defender is a low-speed vehicle and shows less than 1,000 kilometres from new. Finished in Santorini Black, the Defender is tough and looks mean—just like a henchman should. The vehicle comes with the Land Rover build spec, as well as the full set of employee timesheets. It also has the EC Certificate of Conformity, invoices for the vehicle, and a copy of the original contract. The buyer will also have a six-month crew production calendar from the film, as well as location call sheets. It's amazing that this car came through filming unscathed, making a true part of cinematic history. The Defender is currently priced at £224,000.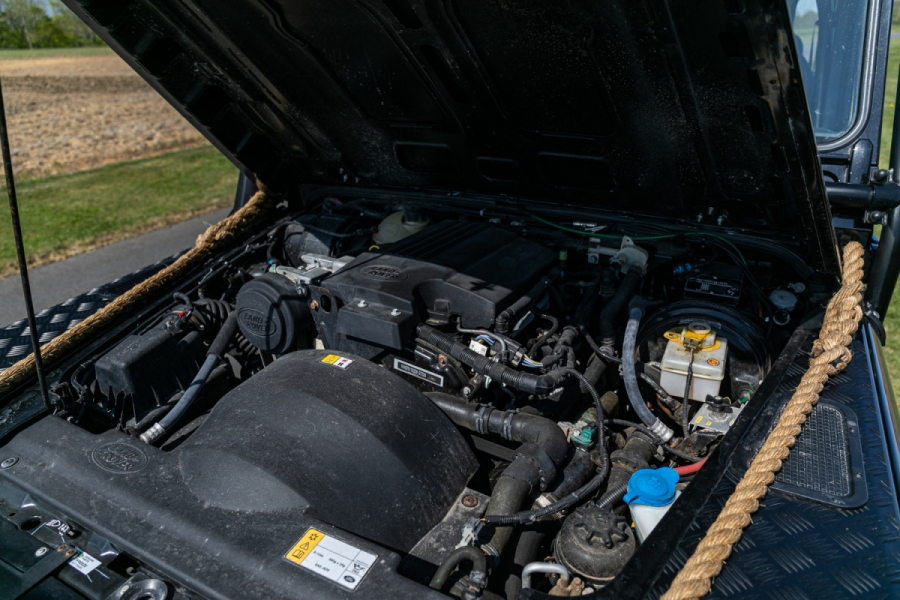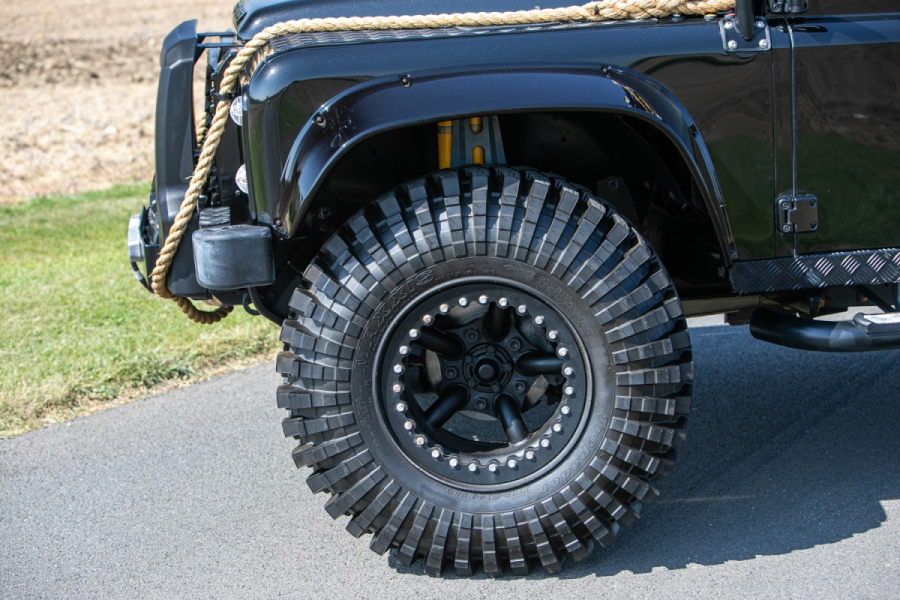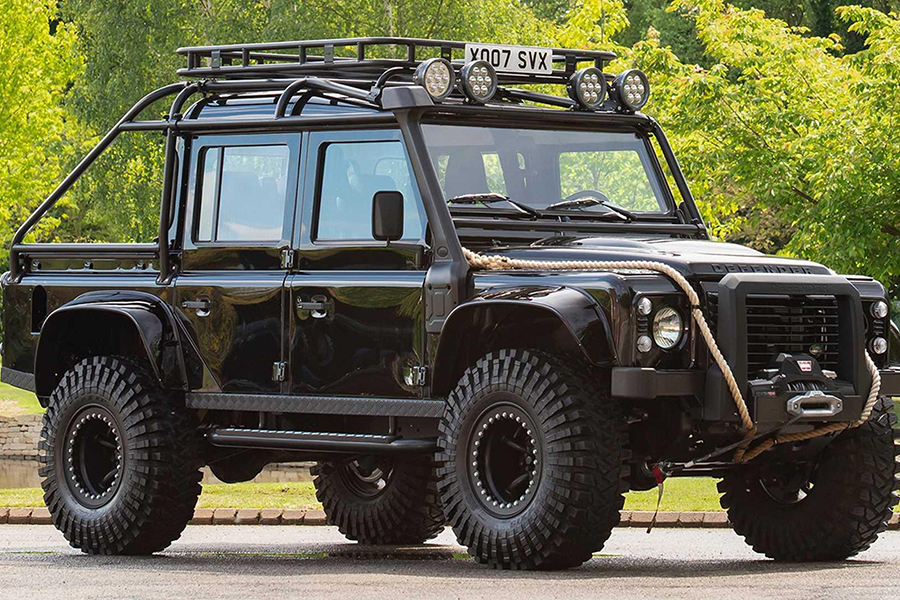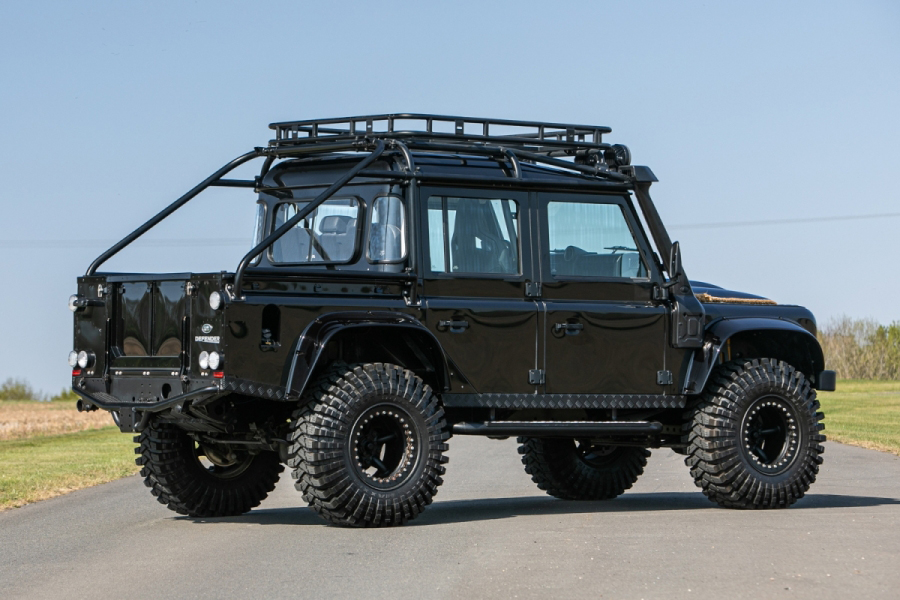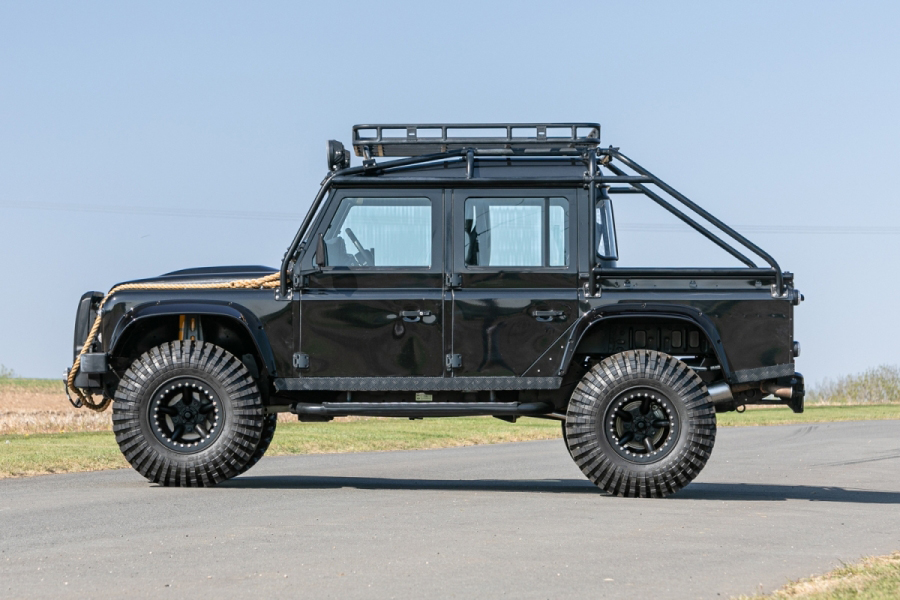 You'll also like:
Maserati Sounds Final Note with GranTurismo Aspirato
Commonwealth Classics' 1990 Land Rover Defender 110 Cops a Unique Upgrade
This 1984 Land Rover 110 is a True Gentleman's Dormobile Overlander