Berluti's Leather Helmet is Safety Done in Style
There is something undeniably cool about perfectly crafted leather products; if you ride a motorcycle on the open road, this stylishly elegant leather helmet by Berluti might be just what you need to keep some steeze when you're cruising safely.
Constructed from a carbon fibre shell, this helmet is light, yet highly durable against any impact that may occur (heaven forbid). On the outer layer, the glossy black finish features a Scritto pattern with patinated Venezia peak and edges, as well as a transparent short full-face shield. There are also black galvanized metal pieces throughout, for additional cool-factor.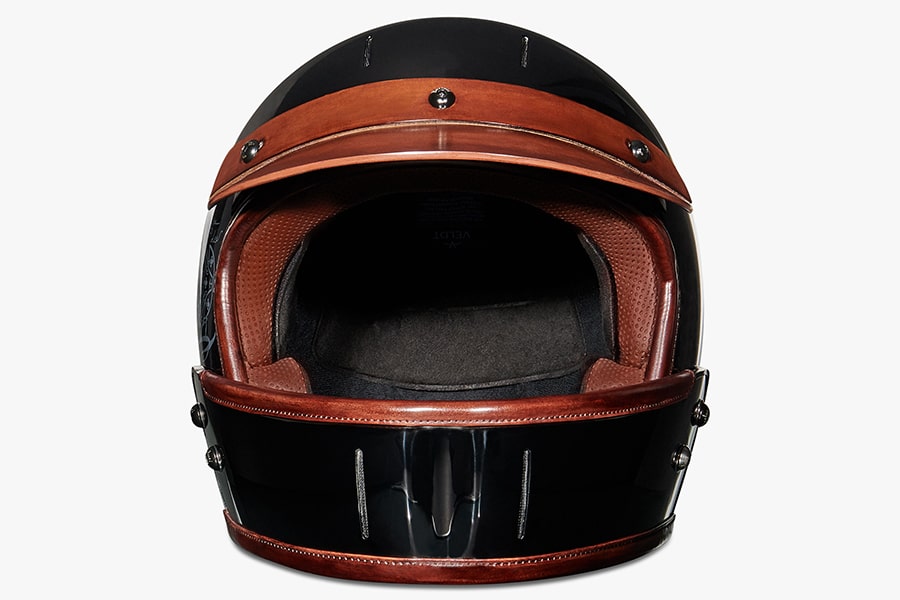 For Europeans, this helmet exceeds all requirements of the ECE standards. Inner features include CoolMax padding, punched calfskin and removable padding. Part of the Fall/Winter 2018 Runway Collection, the borders are also joined with soft calf leather, with padding made from foam, leather and fabric.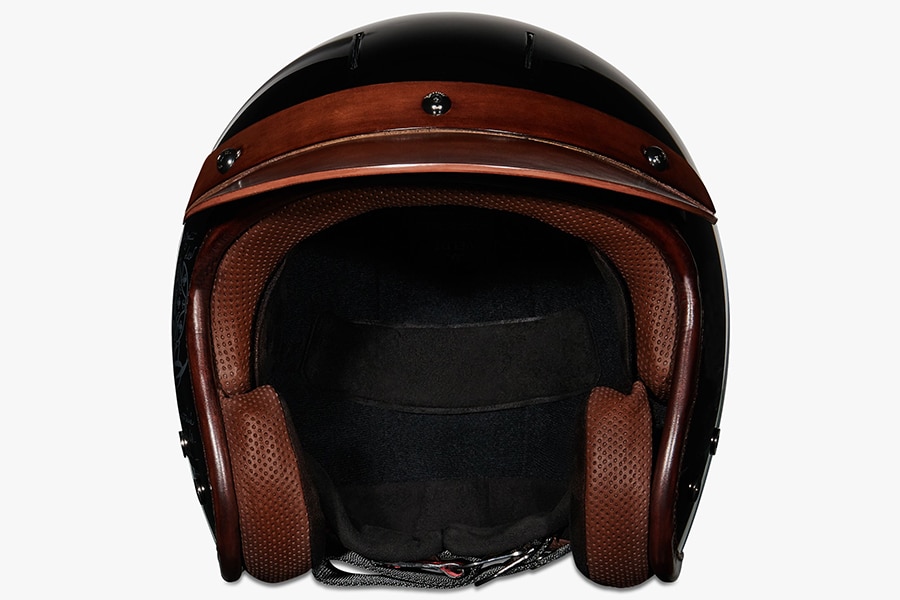 Keeping your noggin' safe from harm while still looking suave isn't always an easy order, but Berluti have perfected the formula, so you can ride off into the sunset feeling fresh, without giving mum a nervous breakdown.