Ducati 2021 Monster is Lighter and More Powerful than Ever
For nearly 30 years, Ducati has been producing the Monster, offering up a bike that lives up to its name in terms of performance and size. For 2021, Ducati is going a different route, trimming the Monster down by some 40 pounds. But even with that weight cut, Ducati has found a way to increase performance, shoving a larger engine into the aluminium monocoque chassis.
You'll also like:
The NASA Motorcycle is Truly Out of This World
Volcon Grunt Takes EVs to the Backcountry
Triumph's Bonneville Build-Off Winner is a War-Time Weapon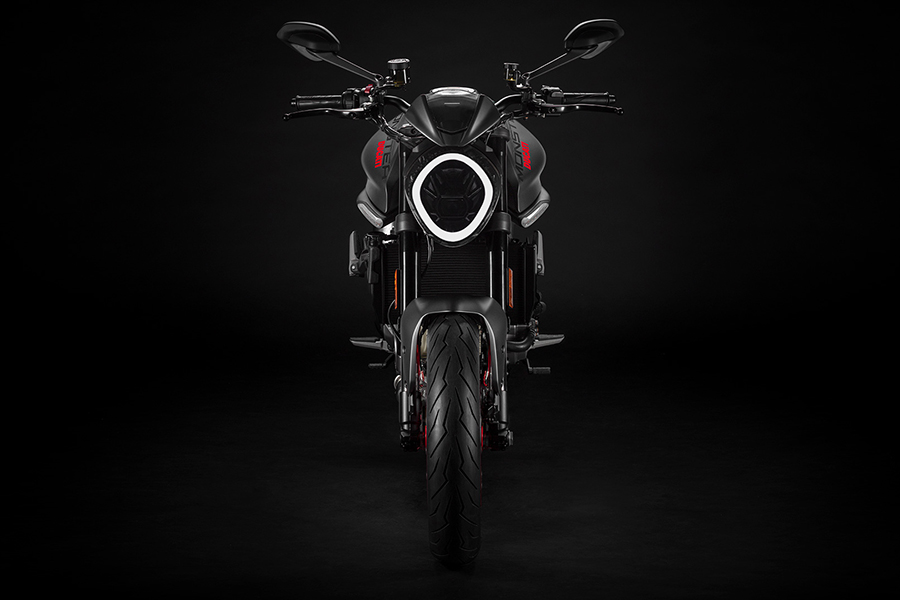 The 2021 Monster is equipped with a Euro 5 version of the 937cc Testastretta 11 engine—the same engine found in the Hypermotard 950, Mulistrada 950, and the SuperSport 950, only for the Monster this engine has been updated. Ducati took a look at the crankshaft and the connecting rods, redesigning them, and then they revisited the transmission gears and final drive.
A new timing belt cover and a clutch cover were also added. Ducati also equipped the Monster with magnesium cylinder head covers and granted it a higher compression ratio. These changes resulted in an engine that is five pounds lighter but that can produce 111 horsepower and 68.7 lb-ft of torque.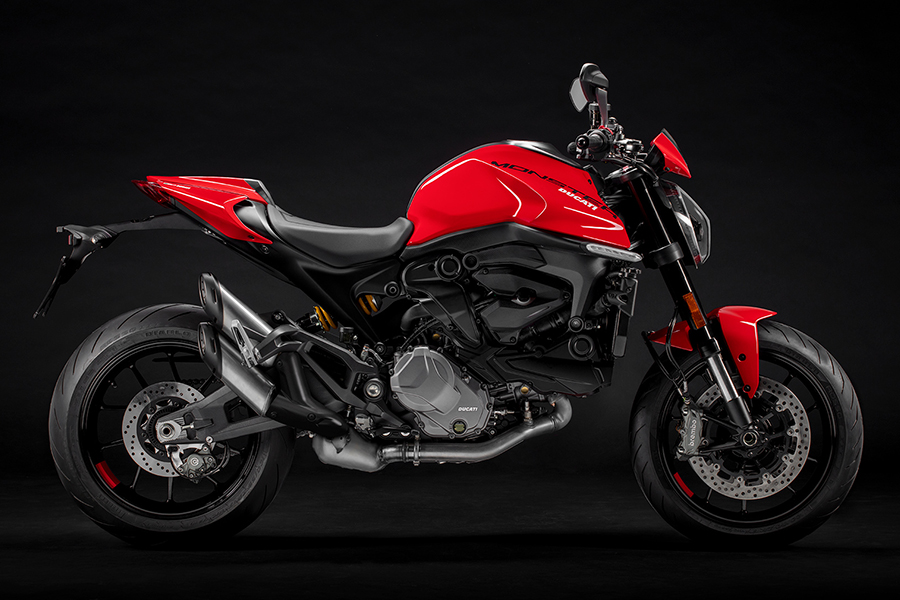 Ducati cut weight for the bike not only by doing the frame in aluminum, but by also building the subframe from GFRP—Glass Fiber Reinforced Polymer. This novel material makes the subframe 4.2 pounds lighter. You'll also find it in the rims and the swingarm, which combine for a weight loss over seven pounds. The Monster stands at a 32-inch seat height. It comes with cornering ABS, traction control, wheelie control, and launch control, all of which are customised to your preferences through the 4.3-inch TFT display.
The bike also offers three ride modes: Sport, Tour, and Urban. Brembo provides the brakes in the form of M4.32 callipers on 320mm discs in the front and 245mm discs in the rear. Ducati is offering the Monster in red for USD$11,895, or you can pick it up in Aviator Grey or Dark Stealth for an extra $200. You can also add on the Plus trim for $300, which includes a fly screen and a tail shroud.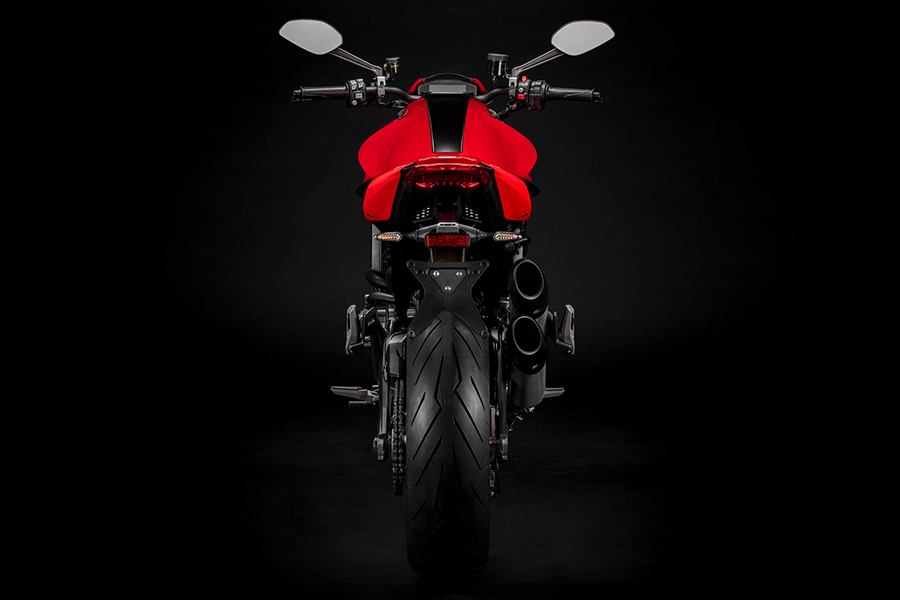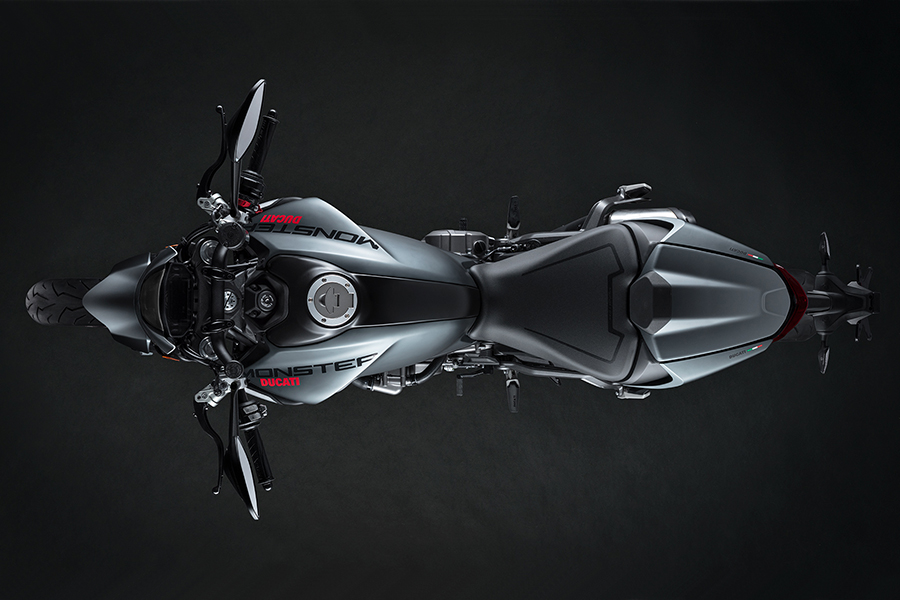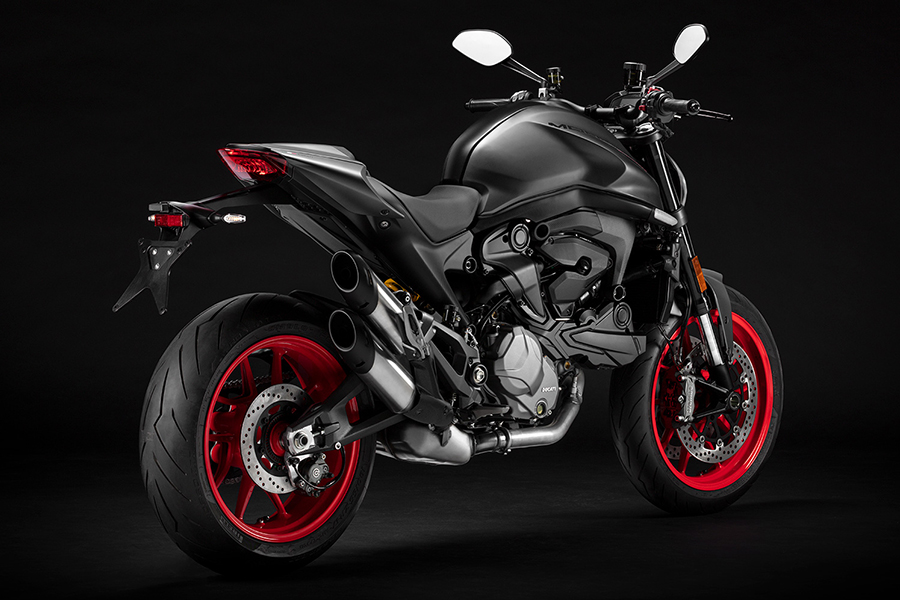 You'll also like:
The NASA Motorcycle is Truly Out of This World
Volcon Grunt Takes EVs to the Backcountry
Triumph's Bonneville Build-Off Winner is a War-Time Weapon