The Motoped Pro May be the Most Fun Way to Ride
Half BMX, half motorbike this set of wheels is one sick ride. One look at the Motoped Pro's site is enough to make you want to put one on order right away.
The Motoped Pro is fierce little two-wheeler that combines power, speed, and ruggedness and does so in an affordable manner. With options of 6 to 8-inch suspension and a mean dirt-bike form, Motoped has made it clear that this more than your average rock-hopper. This bad boy is meant to be ridden, crashed, and bashed all along the trails and then get back up to live another day.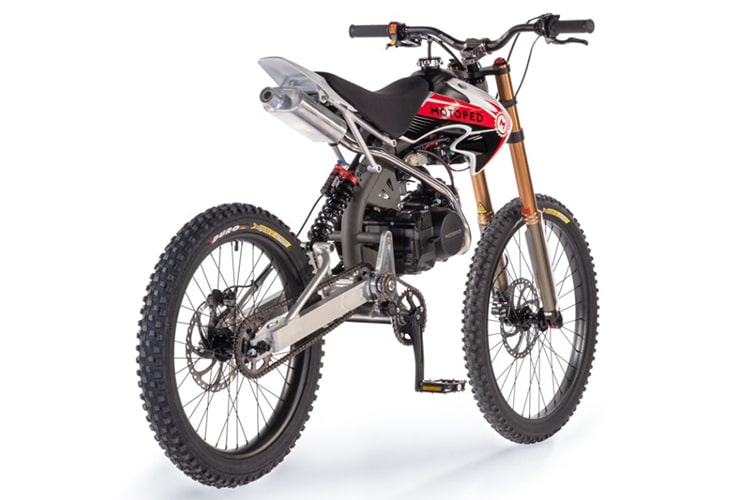 With the option of box-delivery / unassembled or off-the-shelf, ready to ride, this bike is going to give you choices from the beginning. The kit comes in at 96 lbs and when fully put together you're looking at 118 lbs, a relatively low weight for a vehicle of its kind, an element that will certainly enhance your mobility and flexibility when atop its seat.The Motoped is available in three models and each can be purchased assembled (for a fee,) or as a box kit.
With stoic tires, copper and steel frame, and iconic Motoped styling, this bike looks tough and its exposed engine will give you enough power to get you wherever you want to go.
Have you subscribed to Man of Many? You can also follow us on Facebook, Twitter, and Instagram.