Tarform's Luna 2021 is a Hand-Built Electric Powerhouse
The rise of electric motorcycles has been rapid and unrelenting. Over the past few years, the electric revolution has been firmly grounded on two wheels, and it's brands like Tarform that have been championing the cause. The Brooklyn-based business has crafted some of the coolest EV additions we've seen, but its latest release, the Tarform Luna 2021 takes street style to a whole new level.
You'll also like:
Tarform Electric Motorcycle Rethinks Electric
17 Best Electric Motorcycles
Moto Guzzi Rethinks Italian Army's Nuovo Falcone Motorbike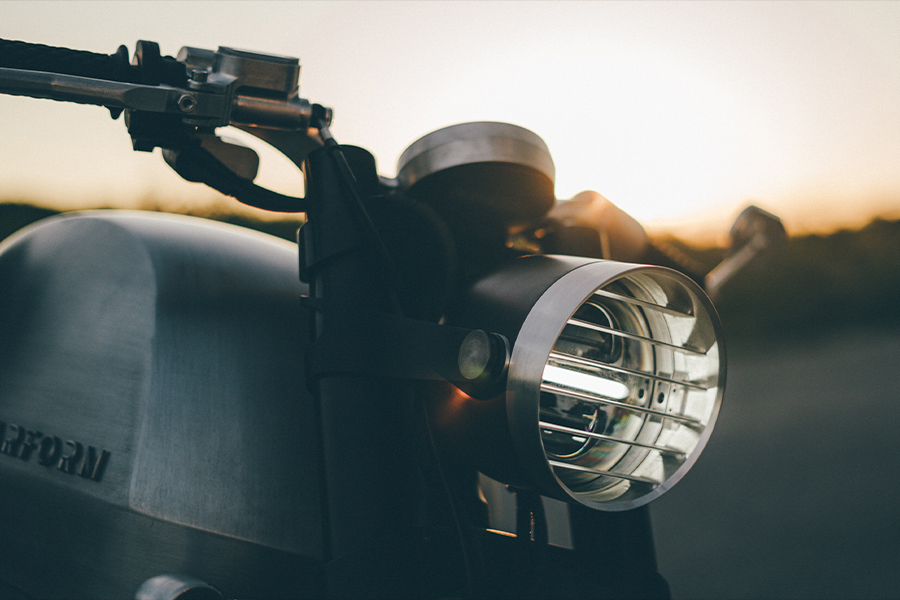 Sitting somewhere between a scrambler, sports bike and a traditional cafe racer, the Luna has all the hallmarks of British moto-classic, with some new-age tech. Designed for modularity, the Luna features a battery pack that can be upgraded as technology improves. Additionally, the bodywork can also be altered to a new style, with software updated for a smarter ride. Best of all, at the end of a ride, Luna owners can view their statistics in the Tarform mobile app, gaining insights on how to become a better, smarter and safer rider.
"A concept began to form around creating a new breed of intelligent machines powered by clean energy and made with respect to nature," Tarform founder and designer Taras Kravtchouk says. "Our modern age is defined by comfort, on-demand culture and infinite progress. Objects do things for us. Anything we can imagine is delivered on our doorstep within a day. Our cars are driverless and our devices suggest who we should meet. We are beginning to realise that comfort comes at a cost and we are forgetting about what our spirit needs."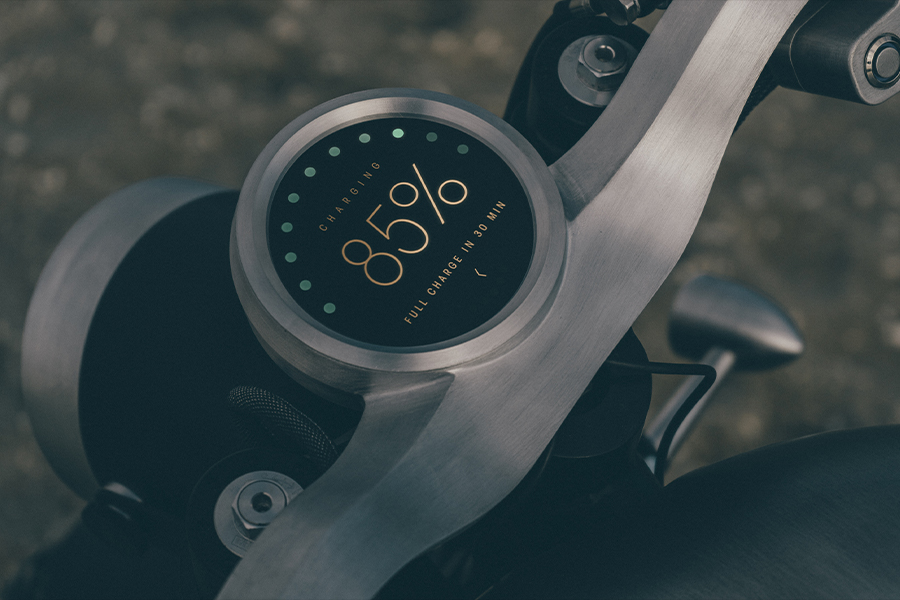 While some other electric motorcycle brands like to plug their eco-credentials, Tarform lives and breathes the movement. For Luna, the bodywork is made from a flaxseed weave that acts as a reinforcing mechanism to the composite panel construction. Aluminium has also been used for most components as it is 100 per cent recyclable, with the seat upholstery made from biodegradable vegan leather.
"Our goal is to build the world's most sustainable vehicles without compromise," the manufacturer said. "Tarform is developing a new way of eliminating the need for paints and primers with a mono-material infused with algae- and iron-based metallic pigments."
The new Luna electric motorcycle doesn't skimp out on the track, either. The bike goes from o-60mph in just 3.8 seconds, with a top speed of 95mph. Additionally, Luna has a city range of 120 miles and charges from 0% to 80% in just 50 minutes.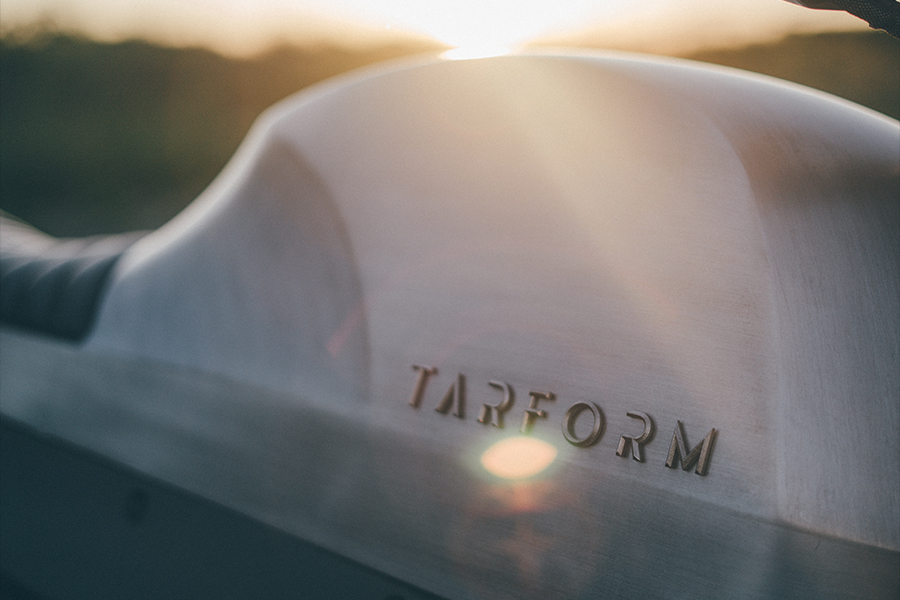 The Transform Luna production series is available for pre-order now with prices starting from USD$24,000, however that isn't the only release the brand is planning. Tarform is also dropping a limited run of made-to-order bikes, known as the Tarform Luna Founder Edition 2020.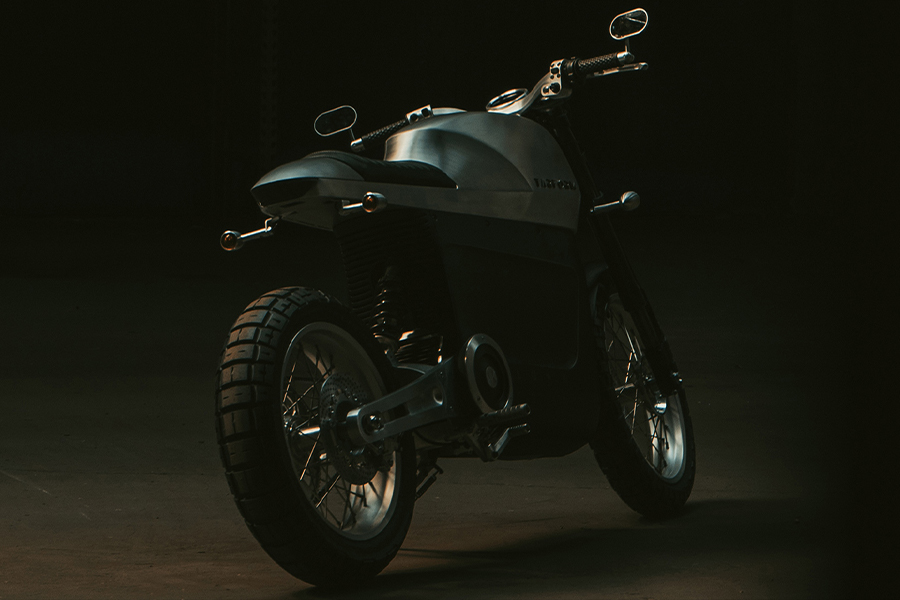 Hand-made in Brooklyn, the electric motorcycle makes use of Ohlins suspension and ISR performance brake systems. Each frame is TIG welded by hand, with the body shaped out of recycled aluminium. Only 54 of these limited-edition bikes will be crafted, so you best get in quick if you want to experience sustainable riding at its best.
"Motorcycle riding is one of the most powerful human experiences. We are in love with these machines because they transport us beyond the physical space," Kravtchouk says. "From technical innovation to art and design, to an act of rebellion and the search of self. Something deep inside tells us that movement is freedom. It is more important than ever to preserve this spirit."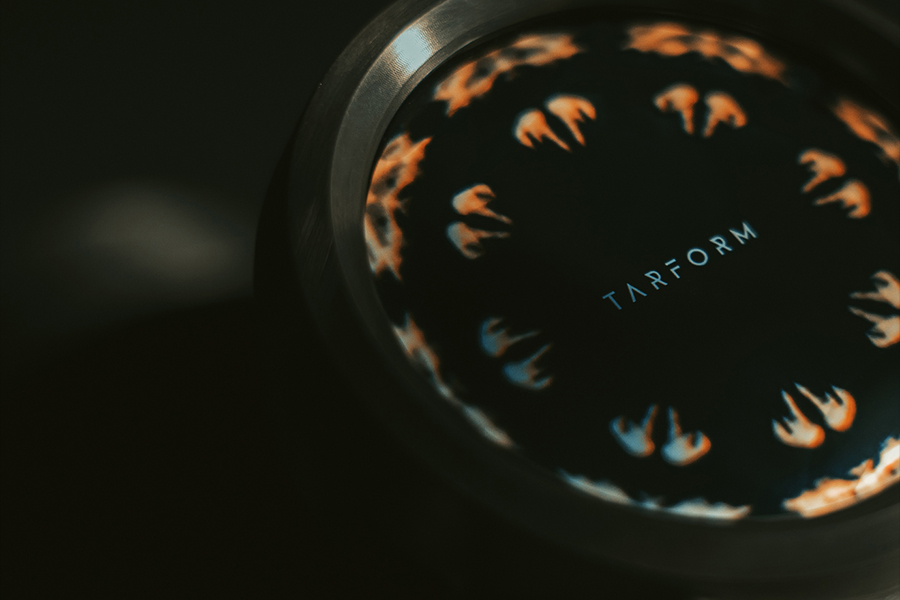 You'll also like:
Tarform Electric Motorcycle Rethinks Electric
17 Best Electric Motorcycles
Moto Guzzi Rethinks Italian Army's Nuovo Falcone Motorbike