Vagabund V12 BMW R100RT 1994 Looks Like a Handful
Vagabund Motos out of Austria specialise in taking vintage BMWs and unleashing their creative potential. That specialty is abundantly apparent in their latest work, the Vagubund V12 BMW R100RT from 1994.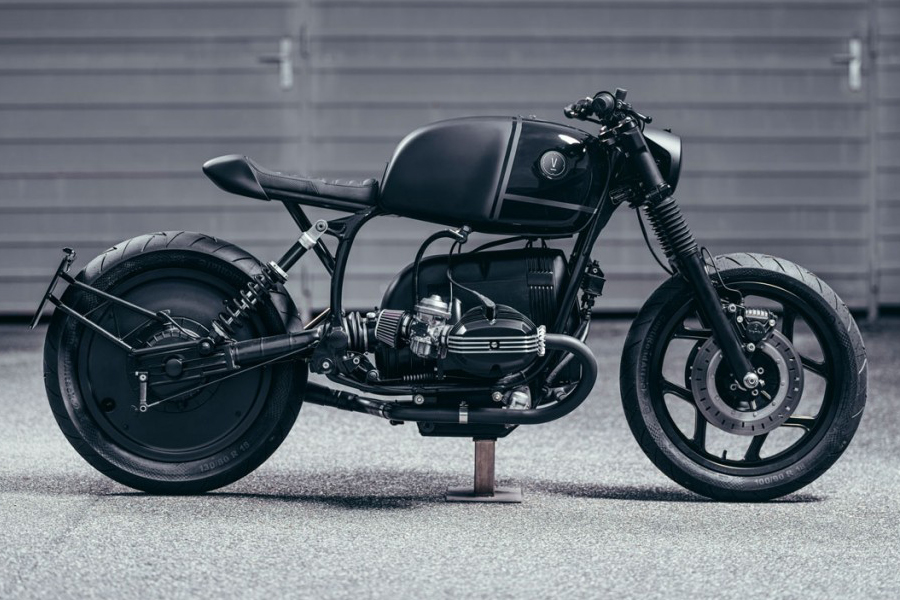 The build centres on a new custom tank that adds a considerable amount of heft to the bike, making it seem thicker and bulkier, like the barrel chest of a Brahma bull. Vagabund also added in a modified exhaust system made of a black ceramic coated HATTECH Y-pipe and silencer. The exhaust has been blacked out to match the rest of the stealthy bike.
Behind the new tank is a custom leather seat, with a 3D printed rear end with integrated lights. The tail end wasn't the only 3D printed part. The handlebar controls and the fork covers, which also have integrated LED turn signals, along with the headlight housing were all 3D printed as well. The wheels feature Continental RoadAttack tyres.
The rear wheel is adorned with a glass fibre reinforced plastic cover that has been painted black. The upper triple tree is a retrofit. The front fork has been reduced by 60mm, which goes to enhance the bike's forward-leaning, ready-to-charge attitude.
The rear frame was modified with a shortened LSL street bar.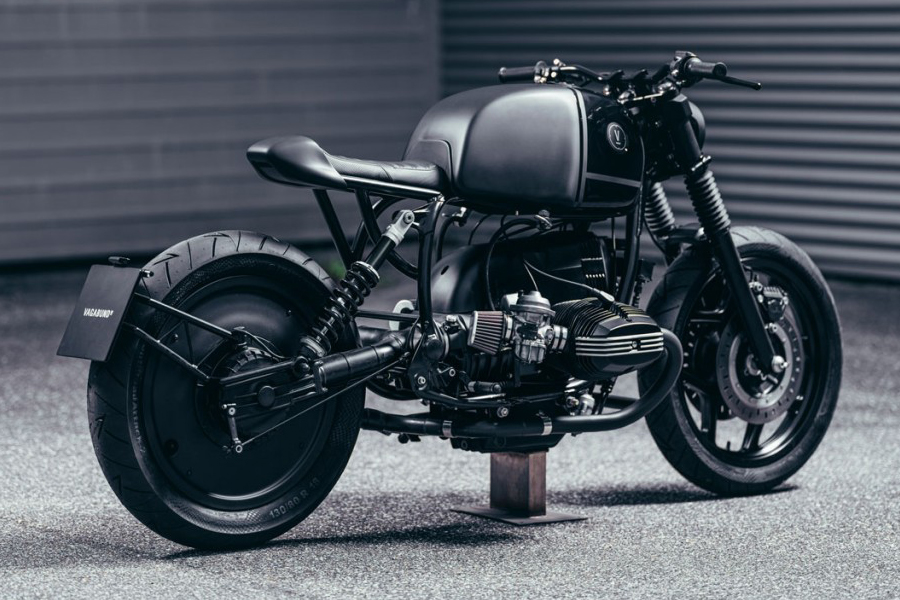 As far as performance goes, Vagabund Motos hasn't released much to share. But, if the performance even remotely matches up to the looks, this bike will have more and to spare when it comes to being able to throttle down the road.
Vagabund Motos has put together a bike that looks ready to jump out of the gates, so rider beware. This is one bike that's not going to hold anything back.