Everything Apple Unveiled at the 'Spring Loaded' Event
Apple's 'Spring Loaded' event may have flown a little under the radar compared to previous announcements, but the tech giant's latest showcase didn't fail to deliver. Overnight, Apple unveiled a host of new consumer products, including M1-powered iPad Pros and M1-powered iMacs, a new Apple TV 4K with a revamped remote, and one other addition nobody saw coming. Moving further into the technology lifestyle space, Apple's new USD$29 AirTags Tracker has fans cautiously optimistic for the future, and rightfully so. Here is everything announced at Apple's 'Spring Loaded' event for 2021.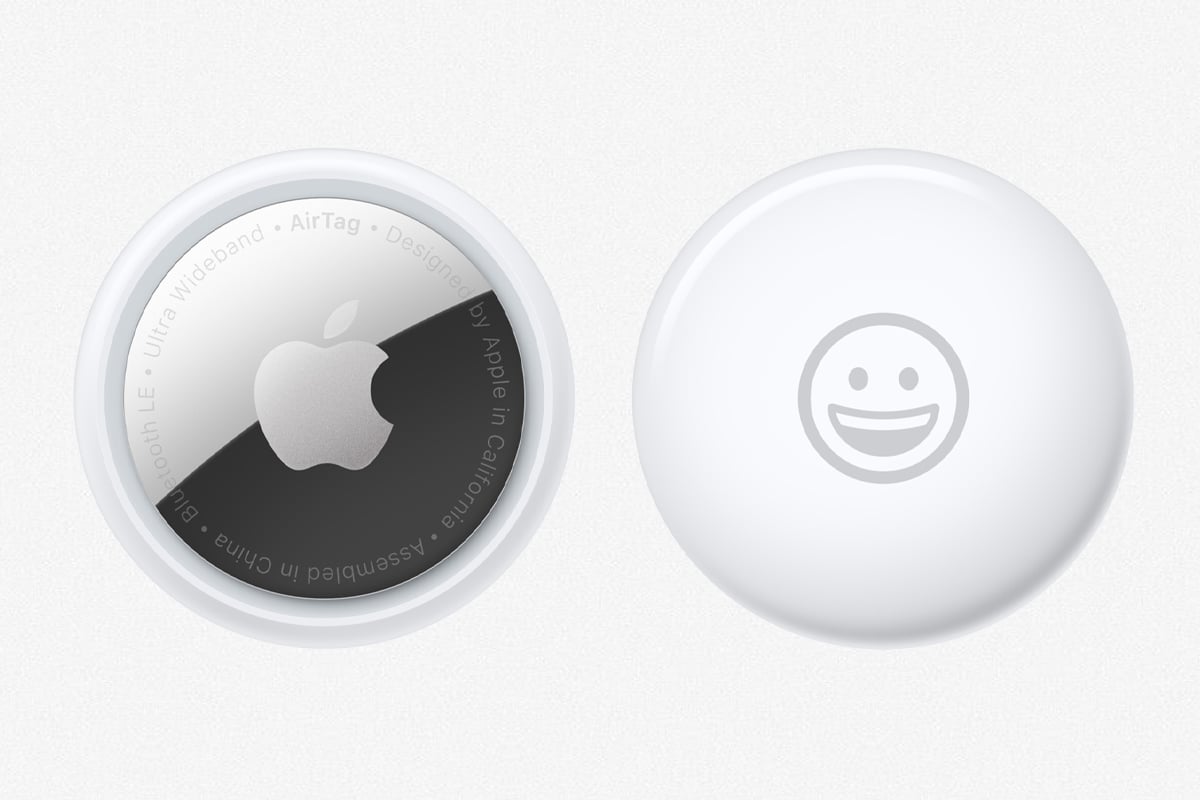 Apple AirTag
While rumours of a tiny-item tracking device had been circling for a while, few expected Apple to come right out with a solution, but alas, the AirTag has arrived. Working with 'Find my Network', the new accessory is a circular gadget that can be placed on your keys, in your wallet or on any other device you're prone to losing. "Once AirTag is set up, it will appear in the new Items tab in the Find My app, where users can view the item's current or last known location on a map," Apple explained. "If a user misplaces their item and it is within Bluetooth range, they can use the Find My app to play a sound from the AirTag to help locate it." Better yet, you can also ask Siri to find their item, and AirTag will play a sound if it is nearby.
"We're excited to bring this incredible new capability to iPhone users with the introduction of AirTag, leveraging the vast Find My network, to help them keep track of and find the important items in their lives," said Kaiann Drance, Apple's vice president of Worldwide iPhone Product Marketing. "With its design, unparalleled finding experience, and built-in privacy and security features, AirTag will provide customers with another way to leverage the power of the Apple ecosystem and enhance the versatility of iPhone."
For those in the mood for a little luxury, Apple has teamed up with Hermès for the AirTag Hermès, an assortment of handcrafted leather accessories including the Bag Charm, Key Ring, Travel Tag, and Luggage Tag. Hermès accessories will be sold with a custom-engraved AirTag based on the brand's iconic Clou de Selle signature. According to Apple, the new AirTag costs USD$29 (AUD$45) for a single, with four-pack set to go for USD$99 (AUD$149). They will be available on April 30.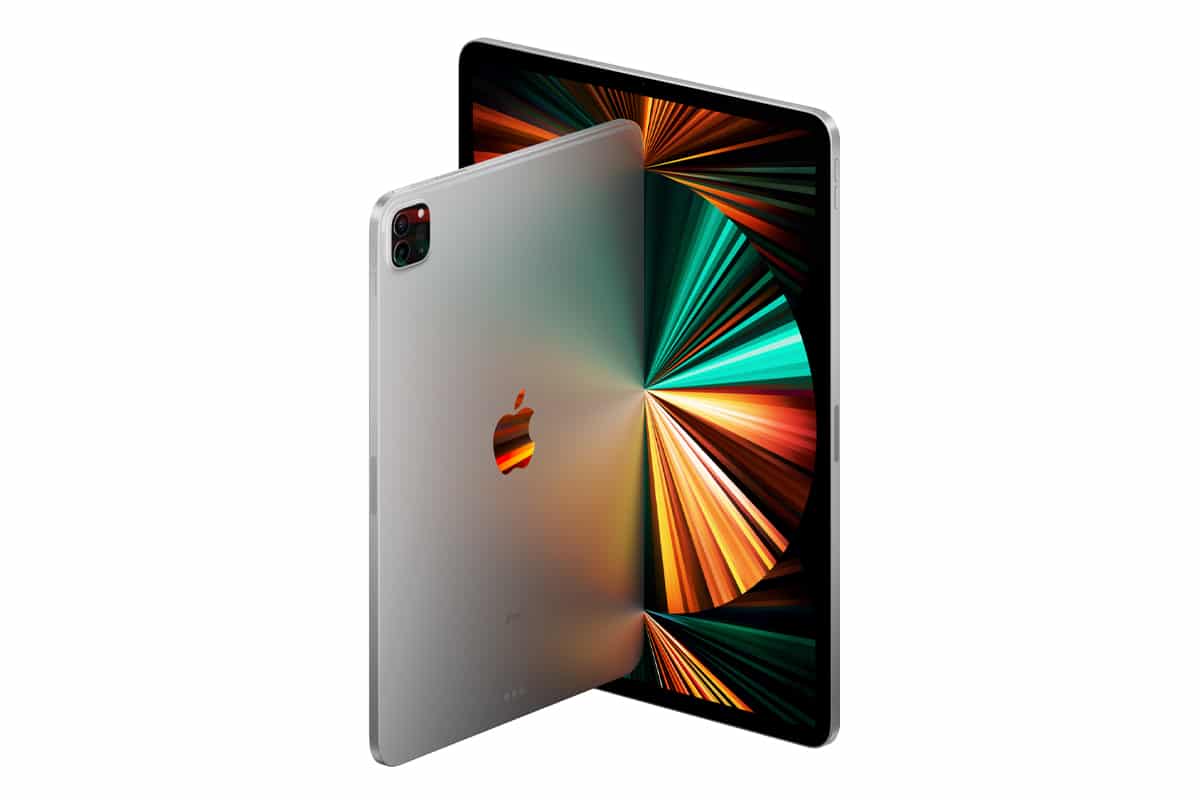 iPad Pro with M1 Chip
The second major announcement in Apple's Spring Loaded showcase was the introduction of its most powerful iPad ever. The latest tablet scores Apple's much-loved new M1 chip, delivering what the tech company claims is a 'massive leap' in performance. The 12.9-inch iPad Pro also features a new Liquid Retina XDR display that brings dynamic range, offering an upgraded visual experience with more true-to-life details to the most demanding HDR workflows.
On the inside, the 8-core CPU design features what Apple claims is the 'world's fastest CPU cores in low-power silicon' — delivering up to 50 per cent faster CPU performance than A12Z Bionic. Additionally, the new iPad Pro upgrades the GPU performance, leaving you with a class-leading tablet in terms of speed. You'll also find custom technologies, including a next-generation 16-core Apple Neural Engine, an advanced image signal processor (ISP), a unified, high-bandwidth memory architecture with up to 16GB of memory, two times faster storage, and up to 2TB capacity inside Apple's latest flagship tablet.
"The revolutionary M1 chip has been a breakthrough for the Mac, and we're incredibly excited to bring it to iPad Pro," said Greg Joswiak, Apple's senior vice president of Worldwide Marketing. "With M1's huge jump in performance, a groundbreaking extreme dynamic range experience on the 12.9-inch Liquid Retina XDR display, up to 2TB of high-speed storage, Thunderbolt expansion, a four-speaker audio system, pro cameras with LiDAR Scanner, blazing-fast 5G connectivity, an amazing video-calling experience with Centre Stage — combined with the advanced features of iPadOS and a powerful pro app ecosystem all in a device users can hold in one hand — there's nothing else like iPad Pro."
On the specs side of things, cellular models with 5G deliver cop faster wireless connectivity when on the go, with the all-new Ultra Wide front camera enabling Centre Stage, a feature that automatically keeps users perfectly framed for video calls. Perhaps the biggest development of all is that iPad Pro now includes support for Thunderbolt, meaning you've got easier access to high-speed accessories. The new iPad Pro is available to order beginning Friday, 30 April, with prices starting from AUD$1,1199.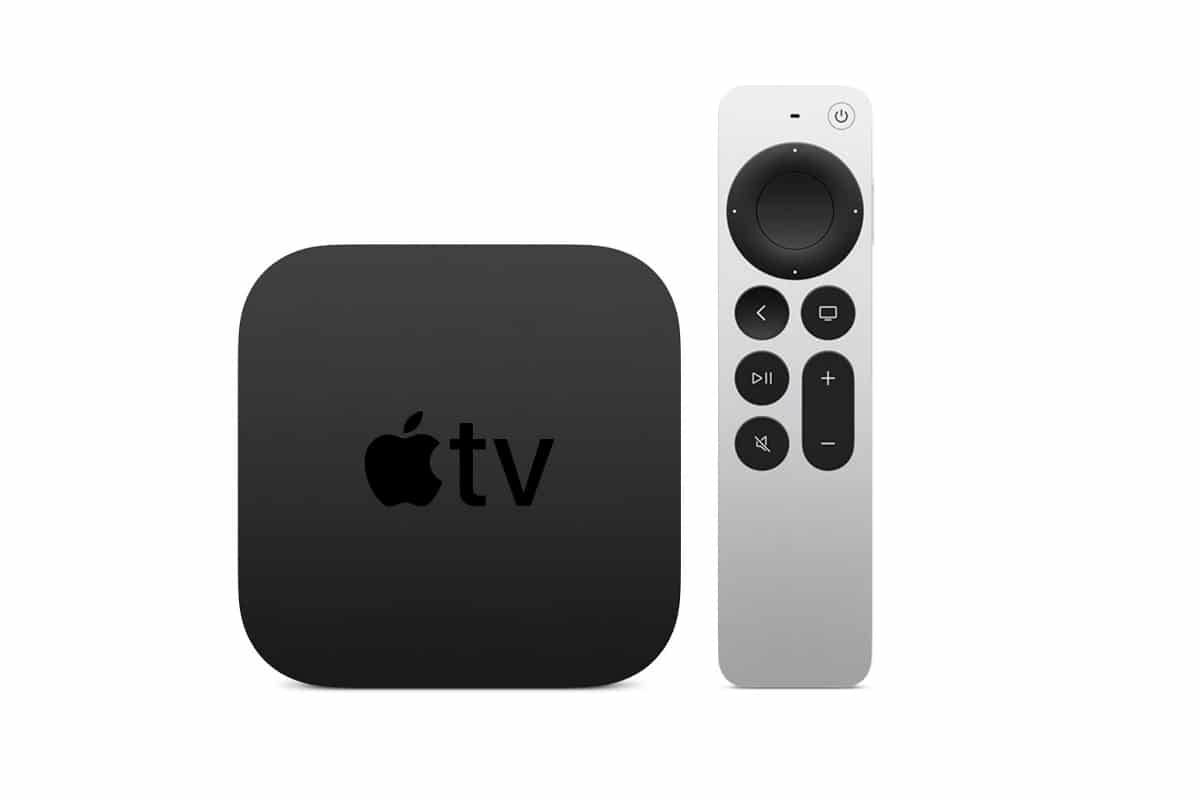 Apple 4K TV with New Remote
After a year of streaming madness, Apple is hitting the ground running, offering a renewed TV experience. At Spring Loaded, the tech company unveiled the next-generation Apple TV 4K, an addition set to deliver high frame rate HDR with Dolby vision. Once again, this release is powered by the A12 bionic chip, adding a much-needed boost to the graphics performance, video decoding and audio processing elements, three things Apple has historically struggled with.
"Apple TV 4K is in a category of its own, leveraging a deep integration of Apple hardware, software, and services that deliver a massive upgrade to any TV for the very best cinematic experience," said Bob Borchers, Apple's vice president of Worldwide Product Marketing. "With the A12 Bionic and the all-new Siri Remote, Apple TV 4K lets customers enjoy their favourite shows, movies, and more in the highest quality, with simple and intuitive controls. And of course, Apple TV 4K offers easy access to Apple services, along with thousands of apps on the App Store for even more entertainment options."
For current Apple TV users, that all sounds great, but the real win here is the introduction of a new remote. The frustratingly touchy handheld controller is gone, replaced with a Siri Remote that features an innovative clickpad control with five-way navigation for better accuracy. The new Siri Remote also has a power button that controls a TV's power, and another for mute, meaning you can finally ditch the other remotes while watching a movie. The new Apple TV 4K is available to order beginning Friday, 30 April and is priced at AUD$249.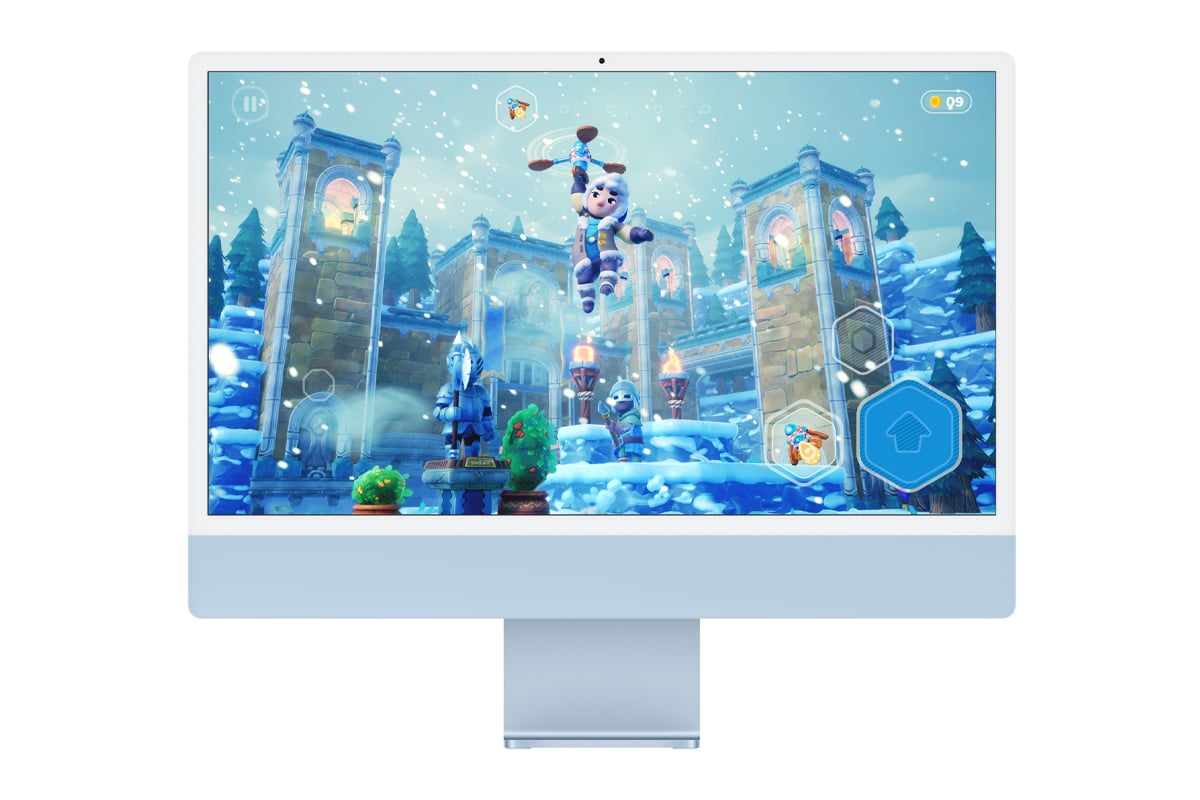 iMacs with M1 Chips
The big dog also got an M1 upgrade this year. Apple introduced an all-new iMac with a far thinner and more compact design this year, also powered by the M1 chip. Understandably, you can expect to see some major performance improvements from the Apple desktop, similar to the newly updated MacBook Air and Pro models, but one huge difference between the release has always been display. For 2021, Apple has gone big.
The new iMac features an expansive 24-inch 4.5K Retina display with slimmer borders and 11.3 million pixels. For photographers and graphic designers, the new a P3 wide colour gamut with over a billion colours, plus 500 nits of brightness makes the task of selecting colours and grading images far easier. The new display also cops True Tone technology, automatically adjusting the colour temperature as the environment changes for a more natural viewing experience.
On the camera side of things, the new iMacs score a 1080p FaceTime HD camera, the best ever in a Mac for solid video and performance in low light. Throw in the fact that iMac also takes advantage of the image signal processor in the M1 chip and the Neural Engine, enhancing camera image quality with better noise reduction, greater dynamic range, and improved auto exposure, and you can bet you'll be looking at your best on those Zoom calls. The new 24-inch iMac is available to order beginning Friday, 30 April, and starts from AUD$2,199.
You'll also like:
Samsung's 'Dazzling' New S8, S7 and S6 Monitors are a Sight for Sore Eyes
$99 Google Nest Hub Adds Sleep Tracking for 2021
Crypto Investing For Beginners
General FAQs
What are Apple AirTags?
Apple AirTags are a small accessory that helps keep track of and find the items with Apple's Find My app. They can be connecting to your wallet, keys or other personal items and visible through the Find my Network system.
What did Apple announce at Spring Loaded?
At the Apple Spring Loaded event, Apple unveiled new M1-powered iPad Pros and M1-powered iMacs, a new Apple TV 4K with a revamped remote, the new AirTag tracker, iPhone 12 and 12 Mini in purple and Apple Podcast Subscriptions.
What is the Apple M1 chip?
The M1 is the first Apple-designed System on a Chip (SoC), specifically developed for use in Macs. It marks Apple's transition away from the Intel chips that the Cupertino company has been using in Macs since 2006. Due to the specially-designed infrastructure, it produces far stronger performance in Apple products than previous processors.