Klipsch Comes Out with New T10 True Wireless Earphones
Klipsch has four new truly wireless earphones coming out this year, but the T10 True Wireless will be its top of the line model, and for good reason.
The T10 True Wireless earphones are powered by Ear Micro, and perhaps their most stand out feature is their compact design. Klipsch boasts that the T10 earphones are the "world's smallest and lightest earphones." The earphones come with a built-in operating system that Klipsch promises will free "a person's hands to seamlessly accomplish tasks on the go." That freedom comes thanks to an embedded artificial intelligence that responds to "advanced voice control gestures"—no word as to what that means. Klipsch does state that the earphones will respond to head gestures. The earphones also come with dual-microphone active noise cancellation. The T10 earphones also feature a miniature balanced armature that allows for improved clarity. One thing that isn't compact on the earphones is the price. You can expect to pay $649 for the T10s.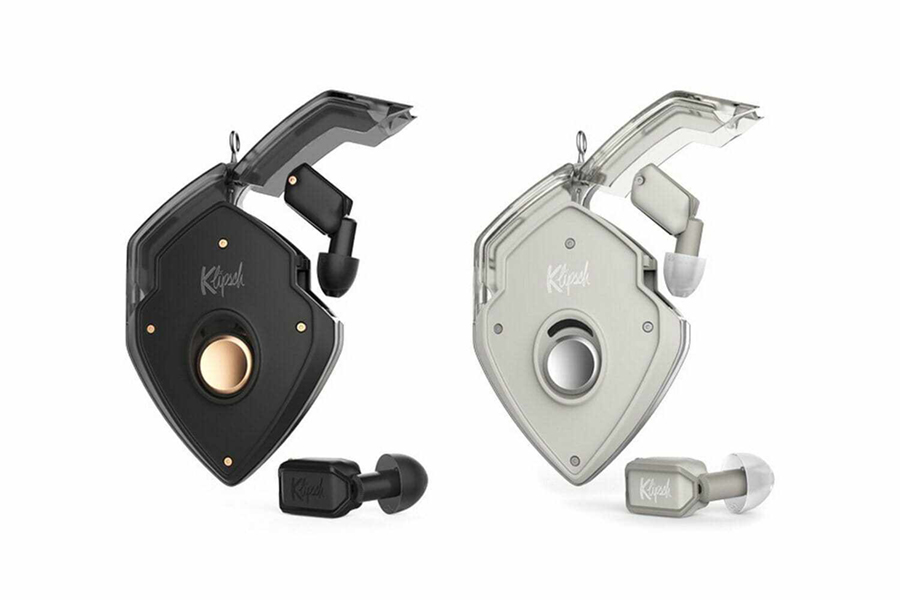 But even that high price isn't completely unexpected. Klipsch has a record of producing high-end, high-quality products. Since 1946, Klipsch has been offering their quality audio gear, and in that time they've made plenty of advances. For the T10, they're using "the world's thinnest inductive charging case with state-of-the-art magnetic doors." When the earphone's Li-ion battery is fully charged, the earphones will offer six hours of battery life. While the head gesture control is unique and awesome, the earphones also offer remote control of your phone and apps, and they can interface with other internet-connected devices. And to top it all off, the earphones are made of 95 percent recycled materials. As for ear fit, the lightweight will add comfort to the patented oval ear tip design.
You might have to be a bit extra for the T10s, but this is one case where the old adage that you get what you pay for holds true.