15 Best Apple Apps and Games of 2021
This year was meant to be headlined by travel and a return to frivolous outdoor activities but in a sadly familiar turn of events, we spent most of it locked indoors scrolling Instagram and playing Candy Crush. At least, that's what Apple is saying. The tech giant has announced the top apps and games on its App Store for 2021, revealing the best time-wasting, mood-boosting and productivity-hacking digital accessories out there.
According to Apple, the finalists were selected by the store's editorial team, who collectively recognised 15 apps and games that delivered "exceptional quality, innovative technology, creative design and positive cultural impact".
"The developers who won App Store Awards in 2021 harnessed their own drive and vision to deliver the best apps and games of the year — sparking the creativity and passion of millions of users around the world," said Tim Cook, Apple's CEO. "From self-taught indie coders to inspiring leaders building global businesses, these standout developers innovated with Apple technology, with many helping to foster the profound sense of togetherness we needed this year."
2021 App Store Award Winners
For 2021, the iPhone App of the Year went to kids' world-building release Toca Life World, while video editing app LumaFusion, took out top honours for iPad. Similarly, sports media service DAZN nailed the Apple TV+ stakes and in a surprise move League of Legends took out the iPhone Game of the year. Here are all the winners from Apple's 2021 App Store Awards.
Apps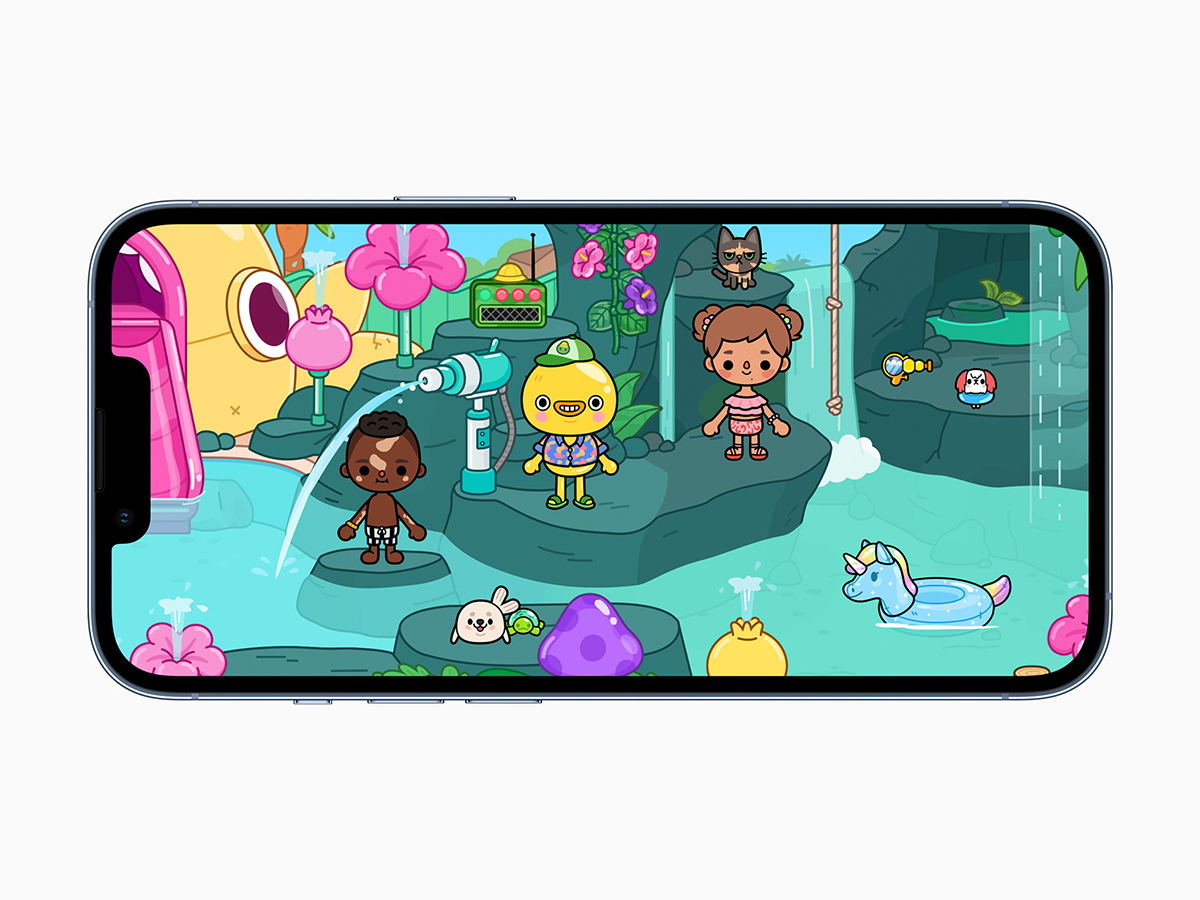 iPhone App of the Year: Toca Life World, from Toca Boca
In this children's app, you can create your own world and play out any story you like. Designed from the kids' perspective, the app is created to empower kids to be playful and creative, while developing important spatial and problem-solving skills.
Publisher: Toca Boca
Platforms: iOS, Android
Rating: 4.3/5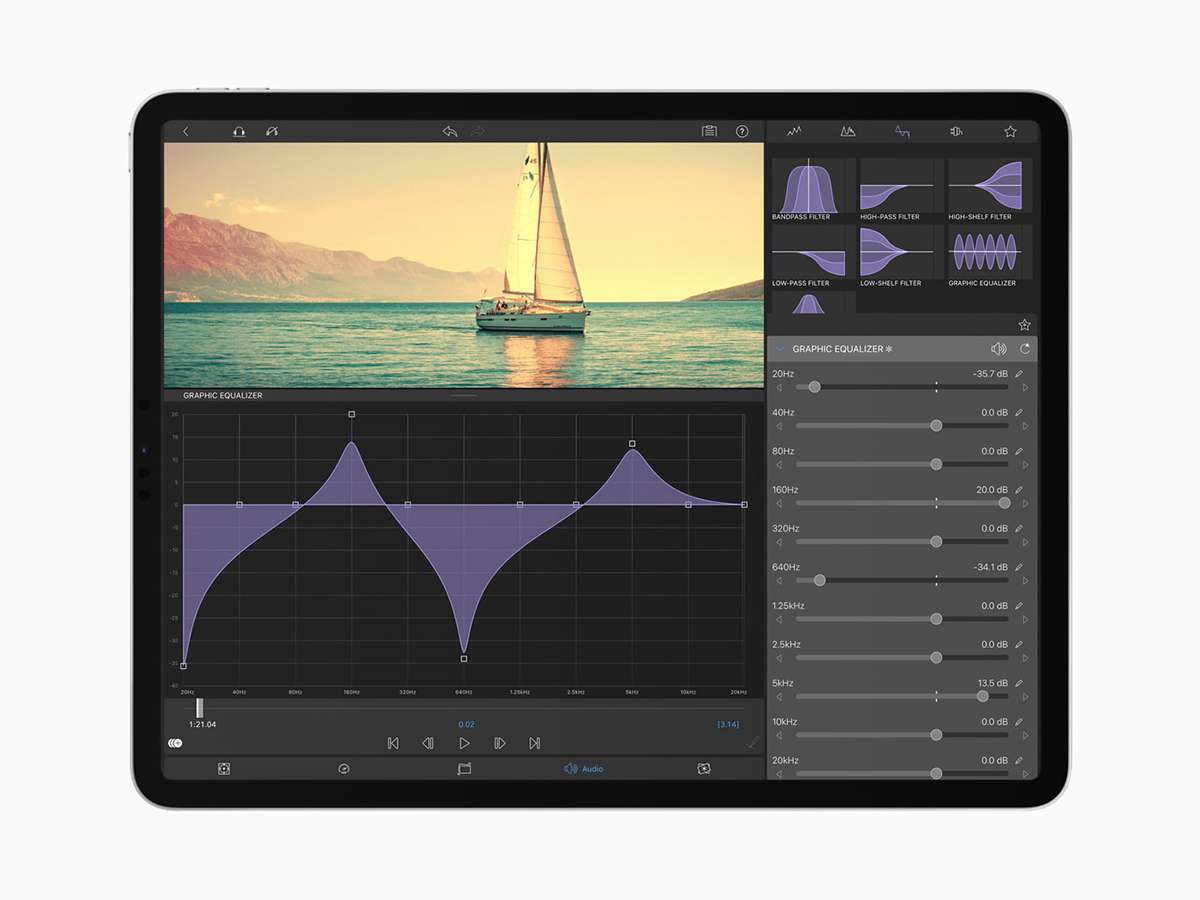 iPad App of the Year: LumaFusion, from LumaTouch
Perhaps the best video editing app on iOS, LumaFusion was recognised for its full-scale approach to multitrack mobile editing. The easy-to-use app allows you to create stunning visual stories without an expert knowledge of editing.
---
Featured Video from Man of Many
---
Publisher: LumaTouch
Platforms: iOS, Android
Rating: 4.8/5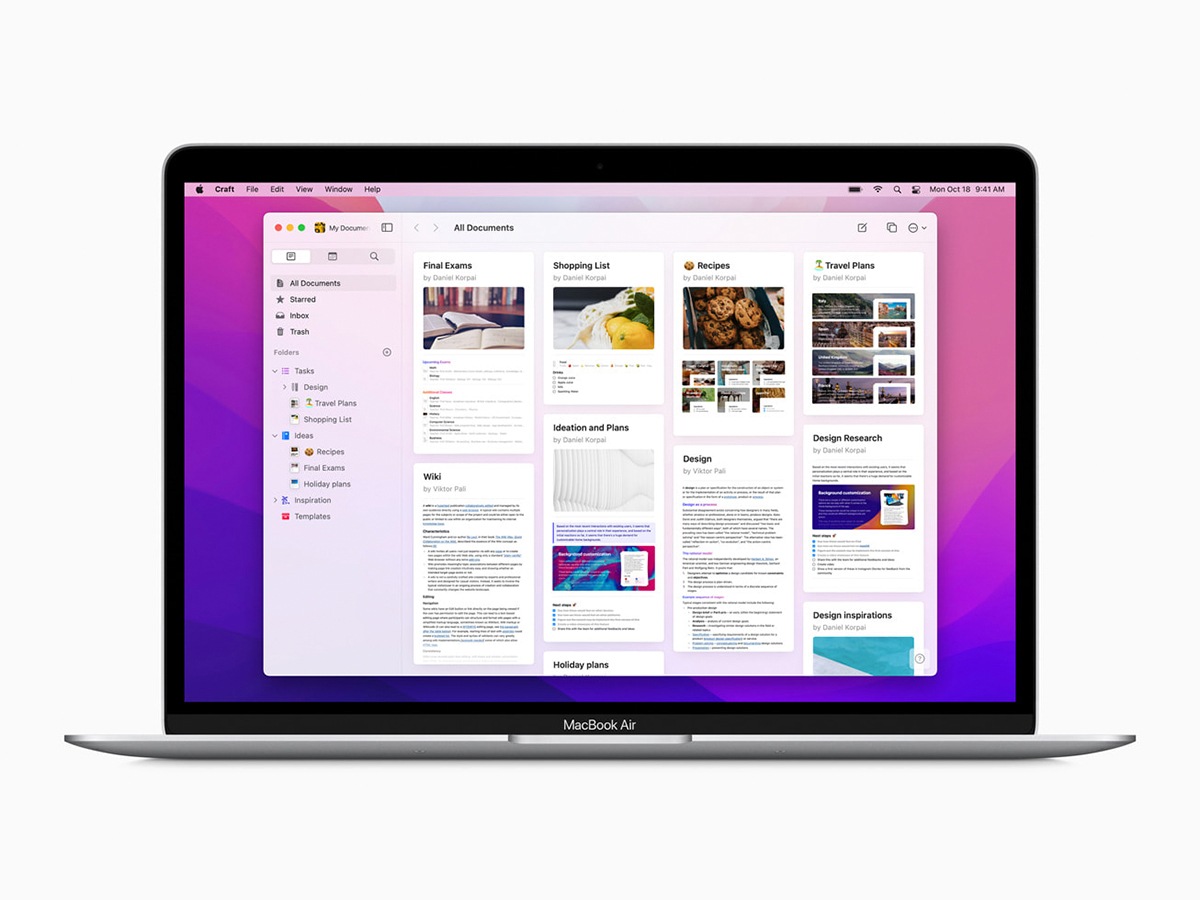 Mac App of the Year: Craft, from Luki Labs Limited
Designed as a productivity tool for workers, Craft lets you create documents and notes, before easily sharing them with one tap. Best of all, Craft supports inline markdown, backlinks, code snippets, images, videos, attaching PDF files, and rich link previews.
Publisher: Luki Labs Limited
Platforms: iOS, Android
Rating: 4.9/5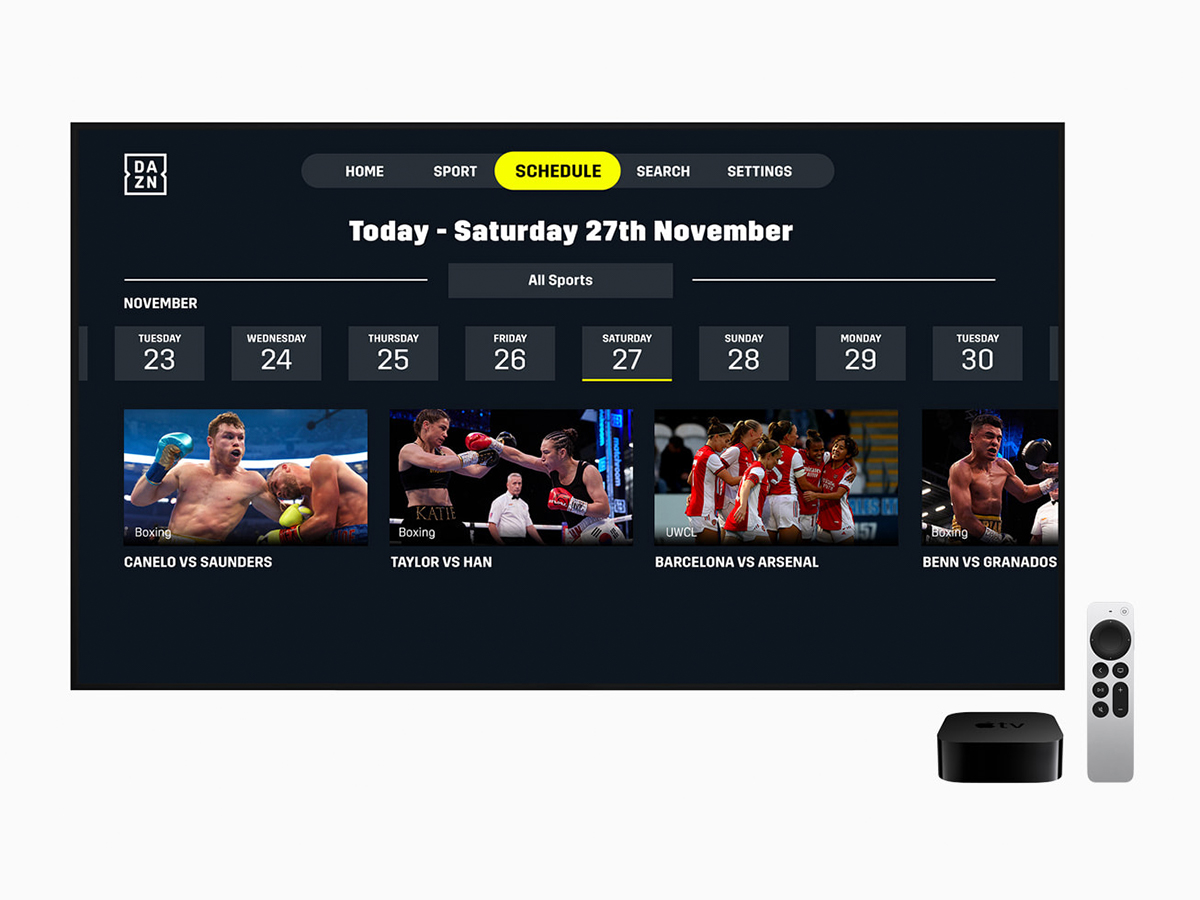 Apple TV App of the Year: DAZN, from DAZN Group
The 24/7 sports streaming app scored big with Apple editors this year, thanks to it's easy to use interface and quality range. With NFL, football, rugby, boxing, baseball and pretty much everything else, DAZN's content stream is solid, to say the least.
Publisher: DAZN Group
Platforms: iOS, Android
Rating: 4.6/5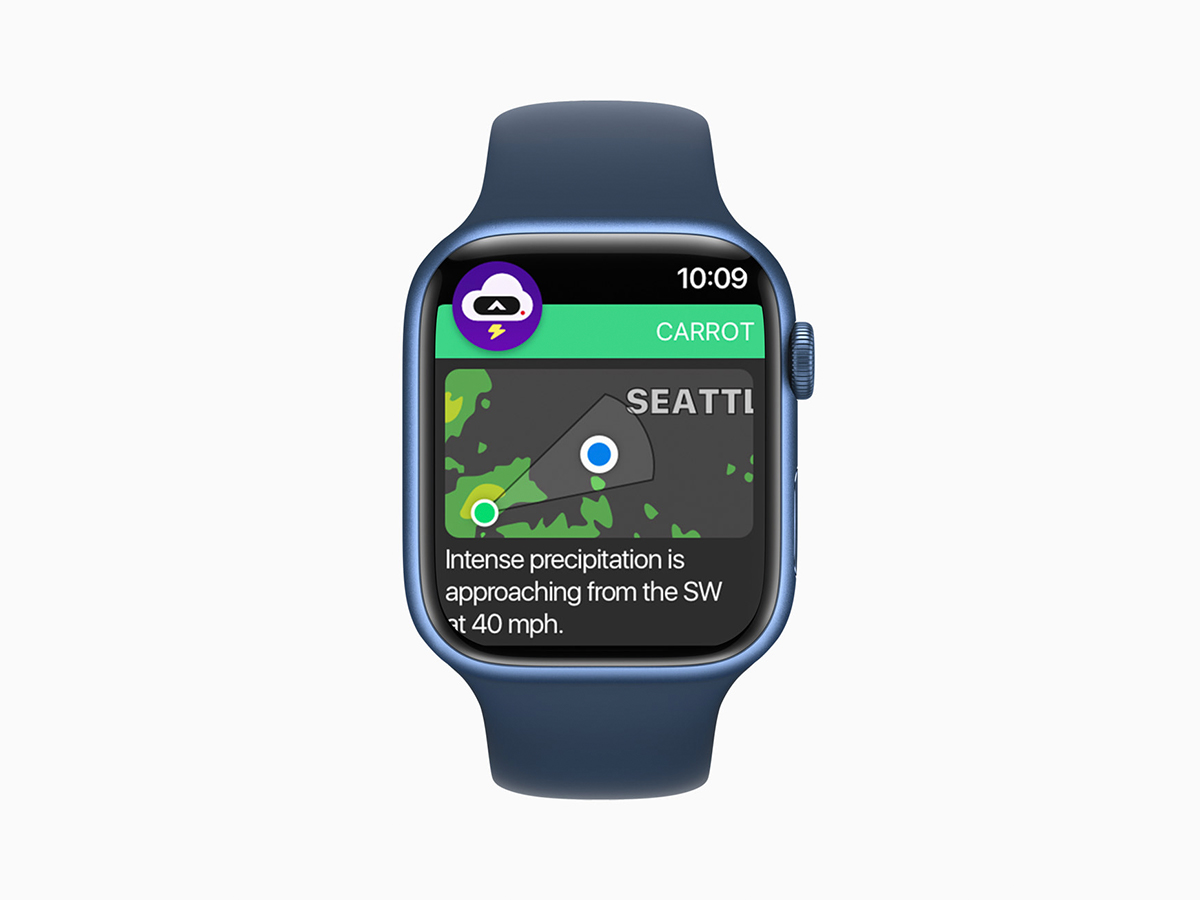 Apple Watch App of the Year: Carrot Weather, from Grailr
Gamifying the weather doesn't exactly sound fun, but Apple Watch App Carrot Weather has somehow made it work. Here, you follow clues to track down 90+ secret locations. and unlock achievements, using Carrot's super accurate weather data. You can even film your own TV-news-style weather report videos, or use Augmented Reality Mode to bring CARROT into your living room.
Publisher: Grailr
Platforms: iOS, Android
Rating: 4.5/5
Games
iPhone Game of the Year: "League of Legends: Wild Rift," from Riot Games
Taking the skills and processes of the 5v5 MOBA experience of League of Legends, Wild Rift is a mobile-first game with a lot going for it. Like its grown-up sibling, you can team up with friends, lock in your champion, and go for the big plays.
Publisher: Riot Games
Platforms: iOS, Android
Rating: 4.0/5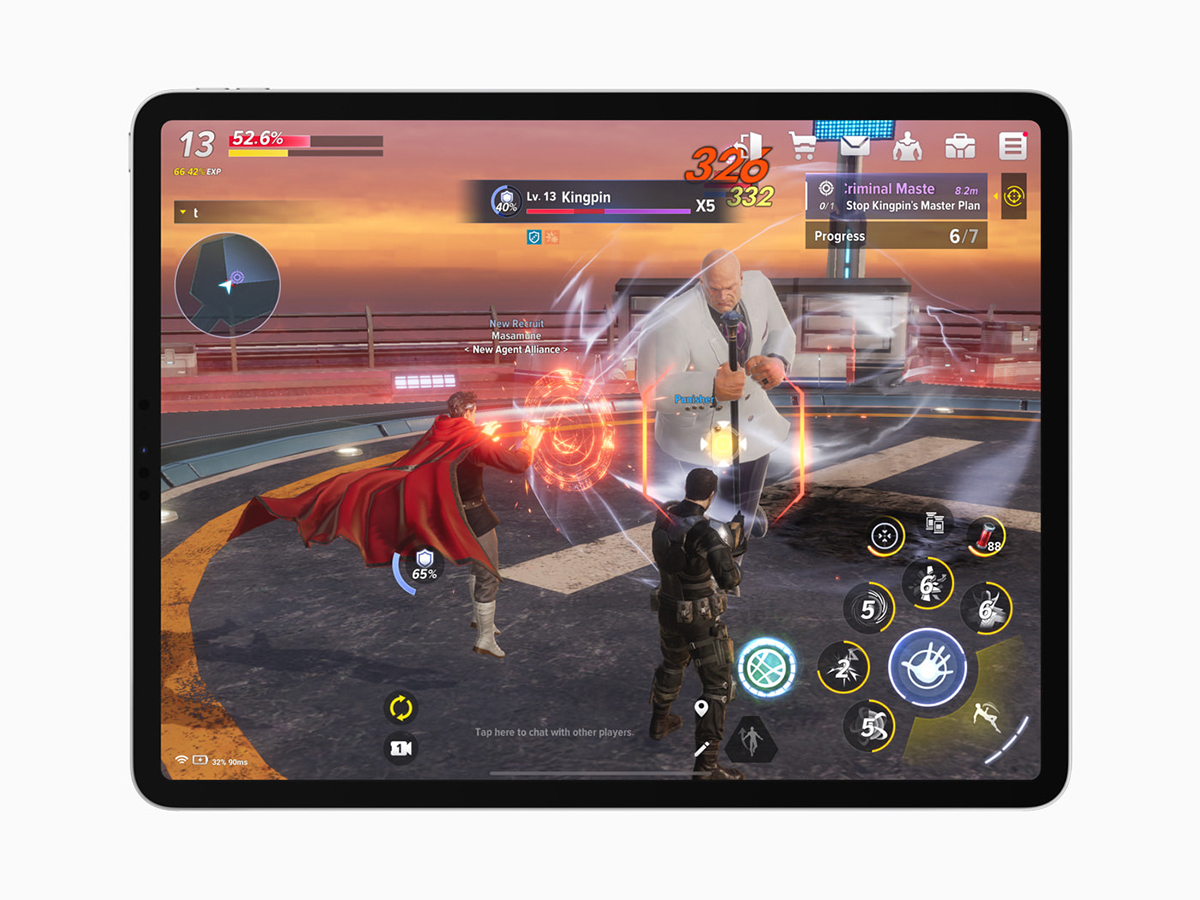 iPad Game of the Year: "MARVEL Future Revolution," from Netmarble Corporation
A game inspired by Marvel Studio's Eternals, this game lets you fight alongside the superheroes against the powerful army of Deviants. Gameplay=wise, this iPad version is actually super impressive and well worth a look.
Publisher: Netmarble Corporation
Platforms: iOS, Android
Rating: 4.7/5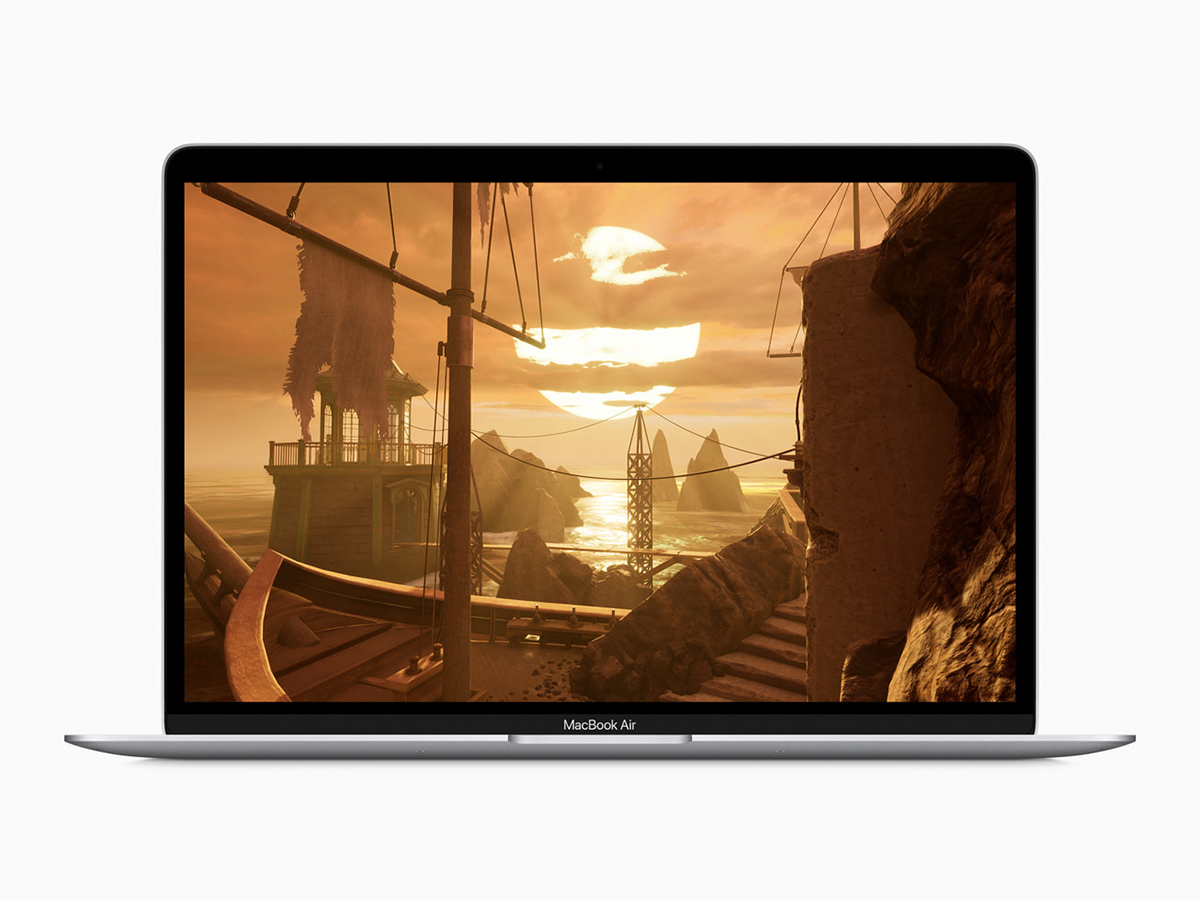 Mac Game of the Year: "Myst," from Cyan
Originally released in 1993, Myst has undergone some serious changes in the last three decades. This Mac version sees you journey to Myst Island and other stunning, long-dormant locations. Tasked with unravelling a mystery, you uncover a story of ruthless family betrayal, and make choices that will affect both you, and the world of Myst itself.
Publisher: Cyan
Platforms: iOS, Android
Rating: 3.9/5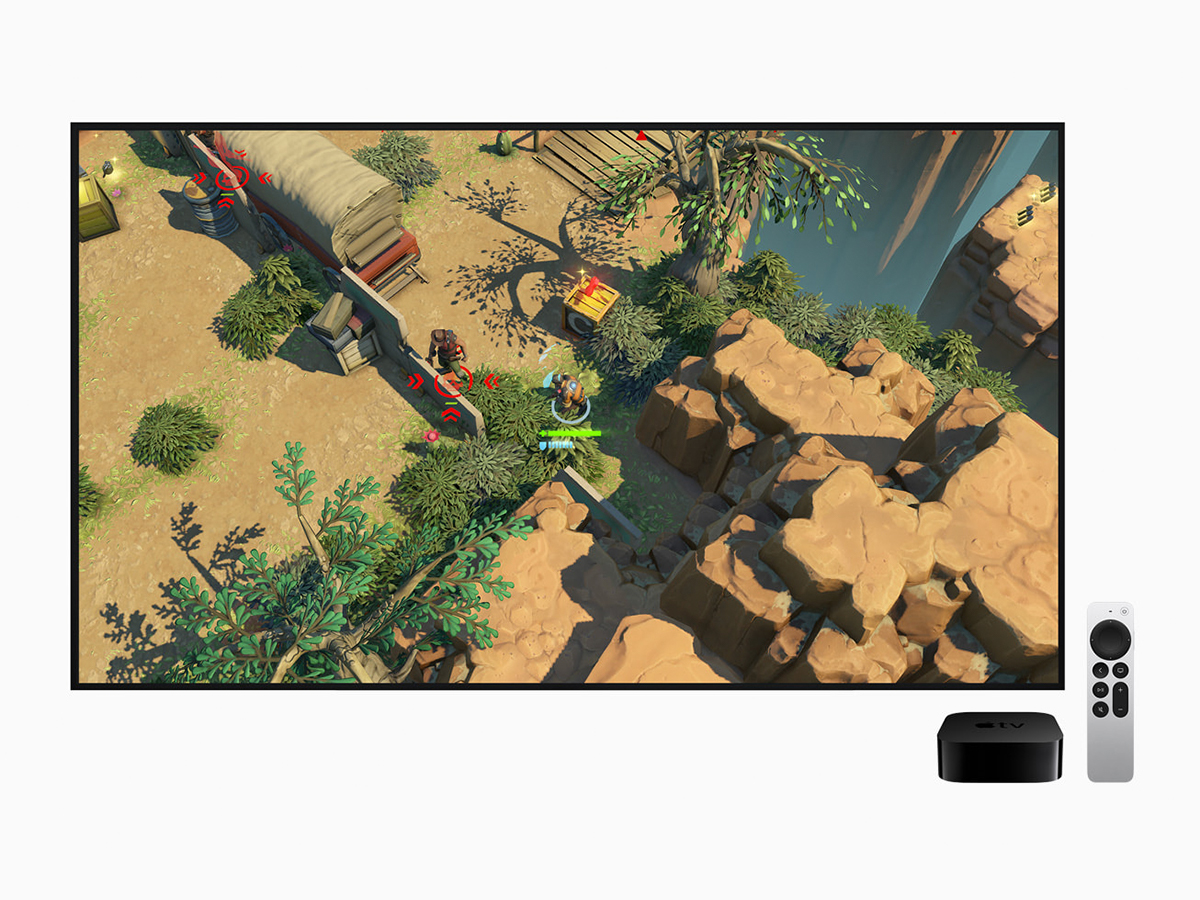 Apple TV Game of the Year: "Space Marshals 3," from Pixelbite
The best Apple TV game of 2021, Space Marshals 3 sees you join a rowdy crew for a new adventure in outer space. The story-driven action game has an emphasis on stealth and tactical combat, so definitely one you can spend some time on.
Publisher: Pixelbite
Platforms: iOS, Android
Rating: 4.1/5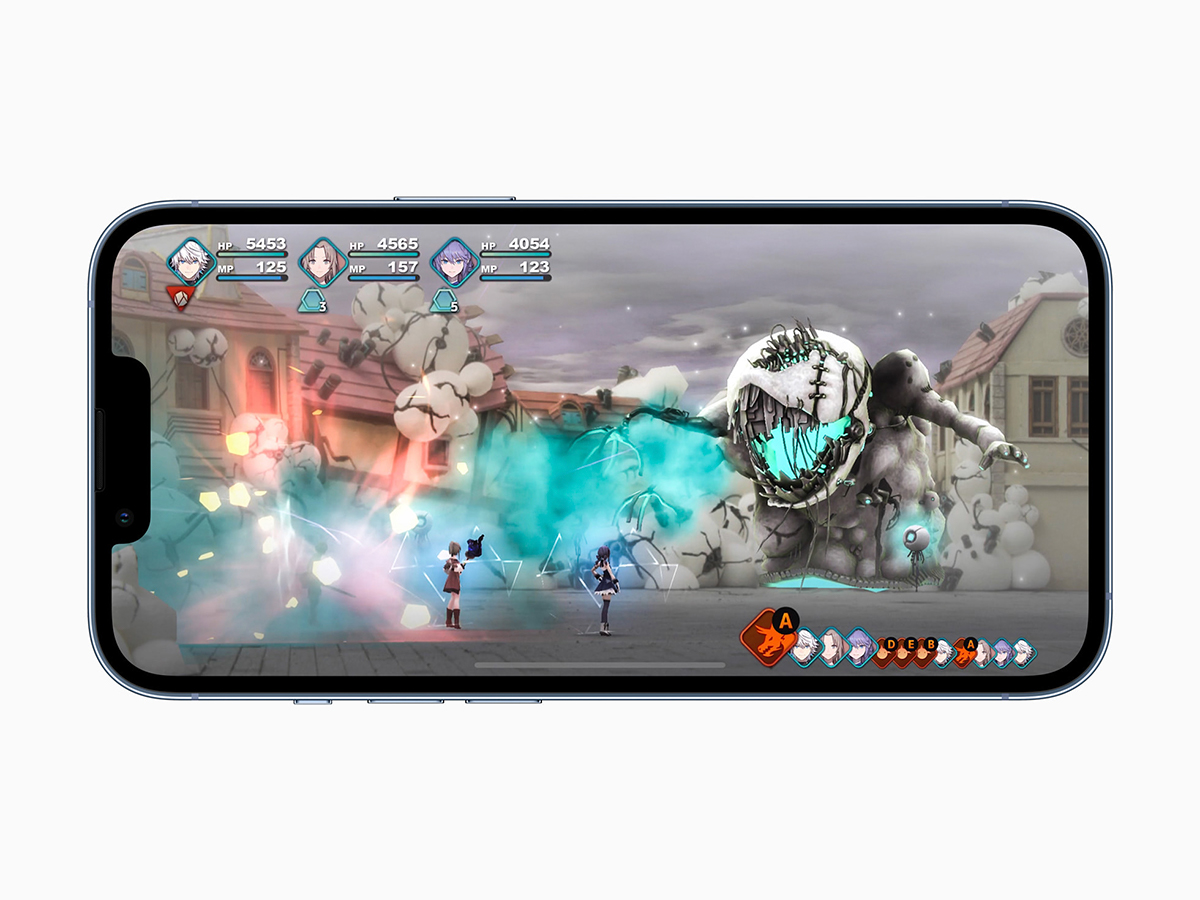 Apple Arcade Game of the Year: "Fantasian," from Mistwalker
From industry legend and the creator of Final Fantasy, Hironobu Sakaguchi, Fantasian is a crazy new RPG that has all the elements we've come to love from previous releases. Set against a spectacular backdrop made from nearly 160 handmade dioramas, the visuals blend physical environments and 3D characters.
Publisher: Mistwalker
Platforms: iOS, Android
Rating: 4.1/5
Trend of the Year
Alongside recognising its best apps and games of the year, Apple's global App Store editors also named a Trend of the Year which for 2021 was 'Connection'. According to the brand, the goal was to identify a movement that had a lasting impact on people's lives and champion the apps and games that managed to embody this. Here are the releases that best characterised 'Connection' in 2021.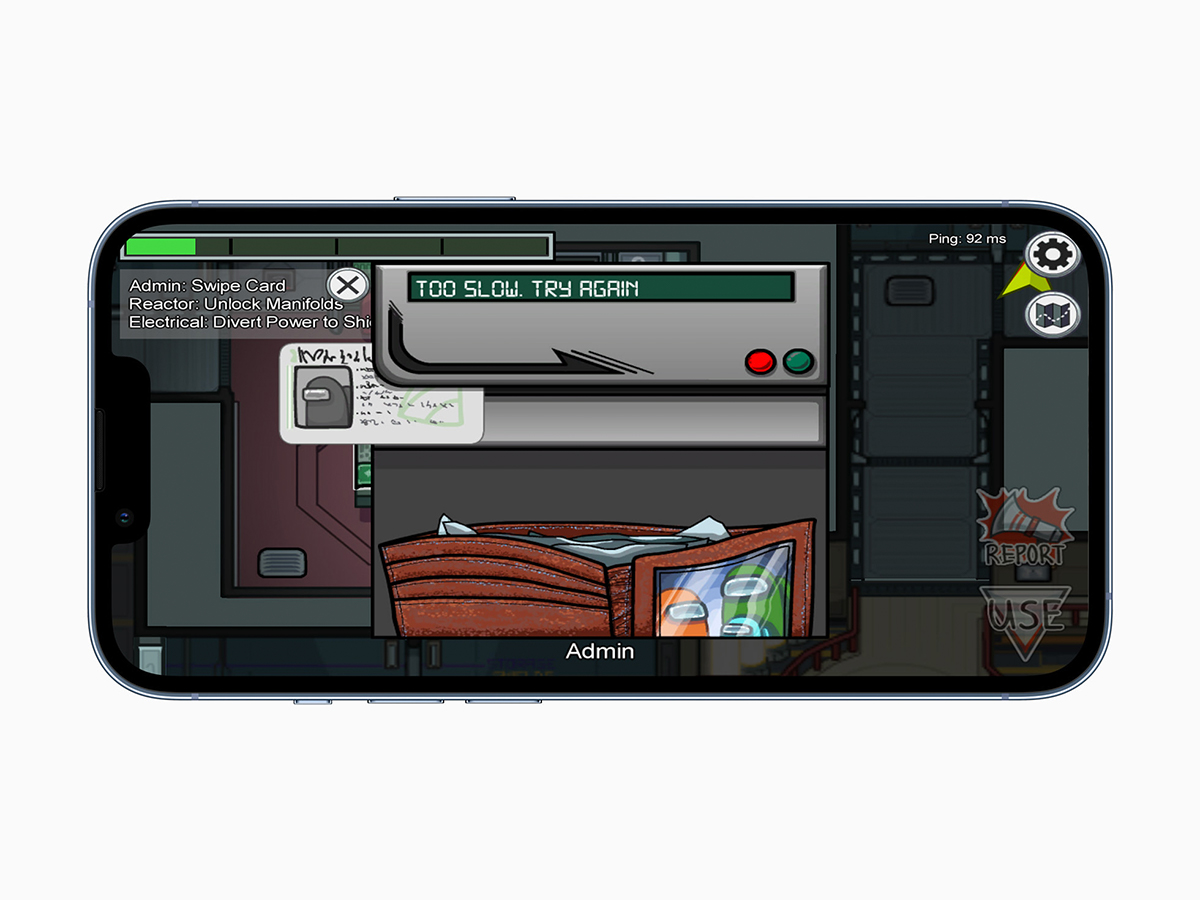 Among Us!
It's hard not to note the appeal of Among Us this year. "With a mix of cooperation and competition, "Among Us!" cultivated community through bite-size matches that urged users to talk — and listen — to each other via banter, bluffing, and teamwork." Apple said.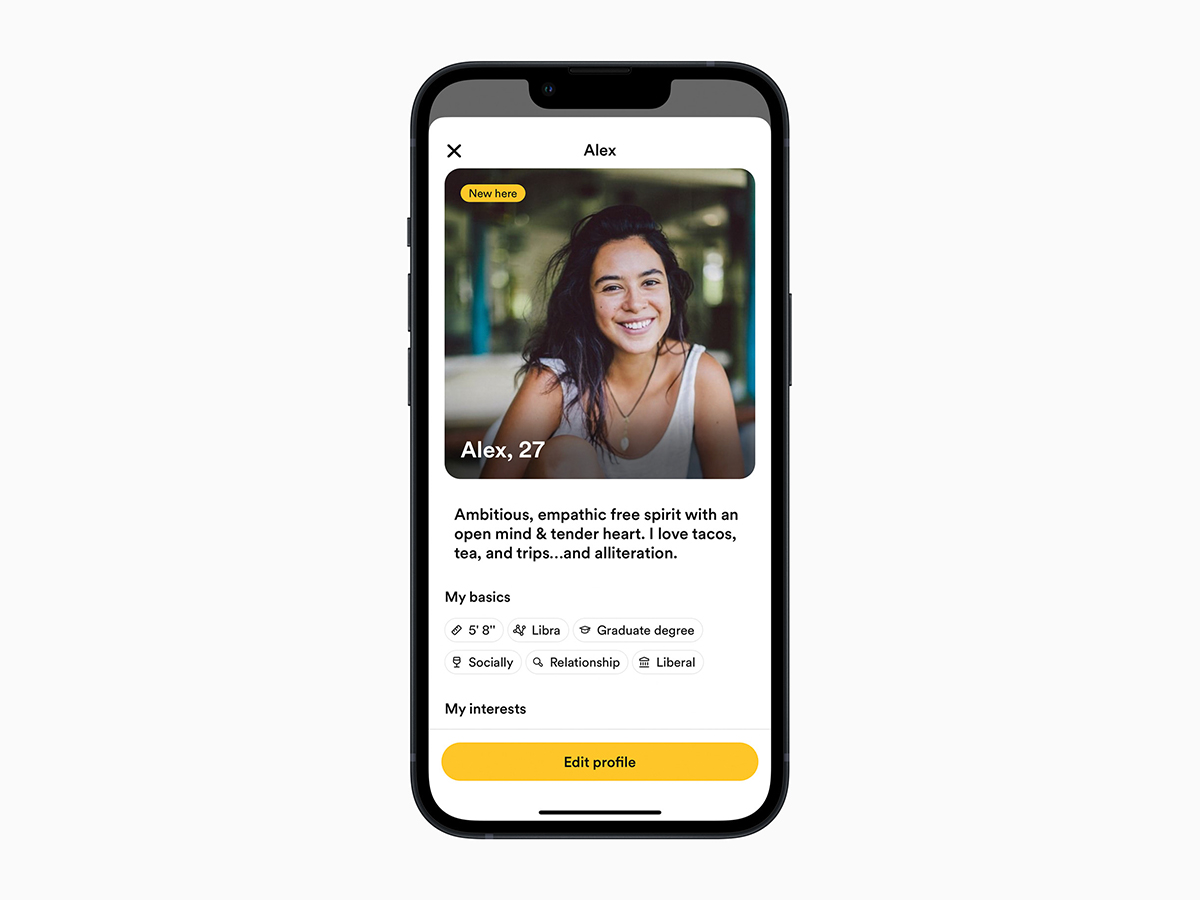 Bumble
Dating apps also got a workout this year, courtesy of global lockdown restrictions, however, Bumble came out on top. Apple said the app met the moment by adding and enhancing features designed to "bridge the gap for users hoping to date, forge platonic friendships, and broaden their professional networks — all while fostering women-powered conversations".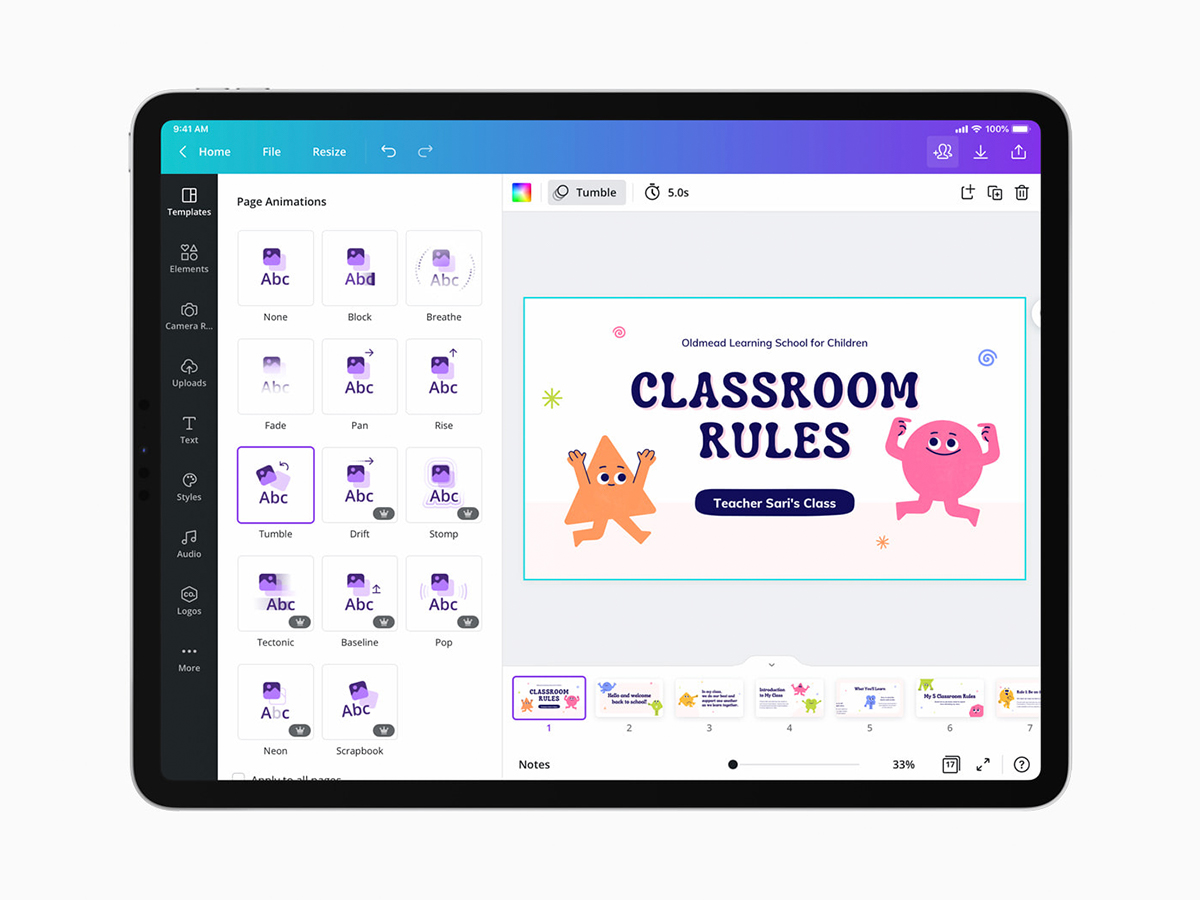 Canva
For those working from home, easy-to-use graphic design app Canva offered elegantly simple design tools and templates for anyone and everyone. "Canva helps users tap into their entrepreneurial spirit by making design simple for professionals, students, job seekers, community leaders, and teams of every kind."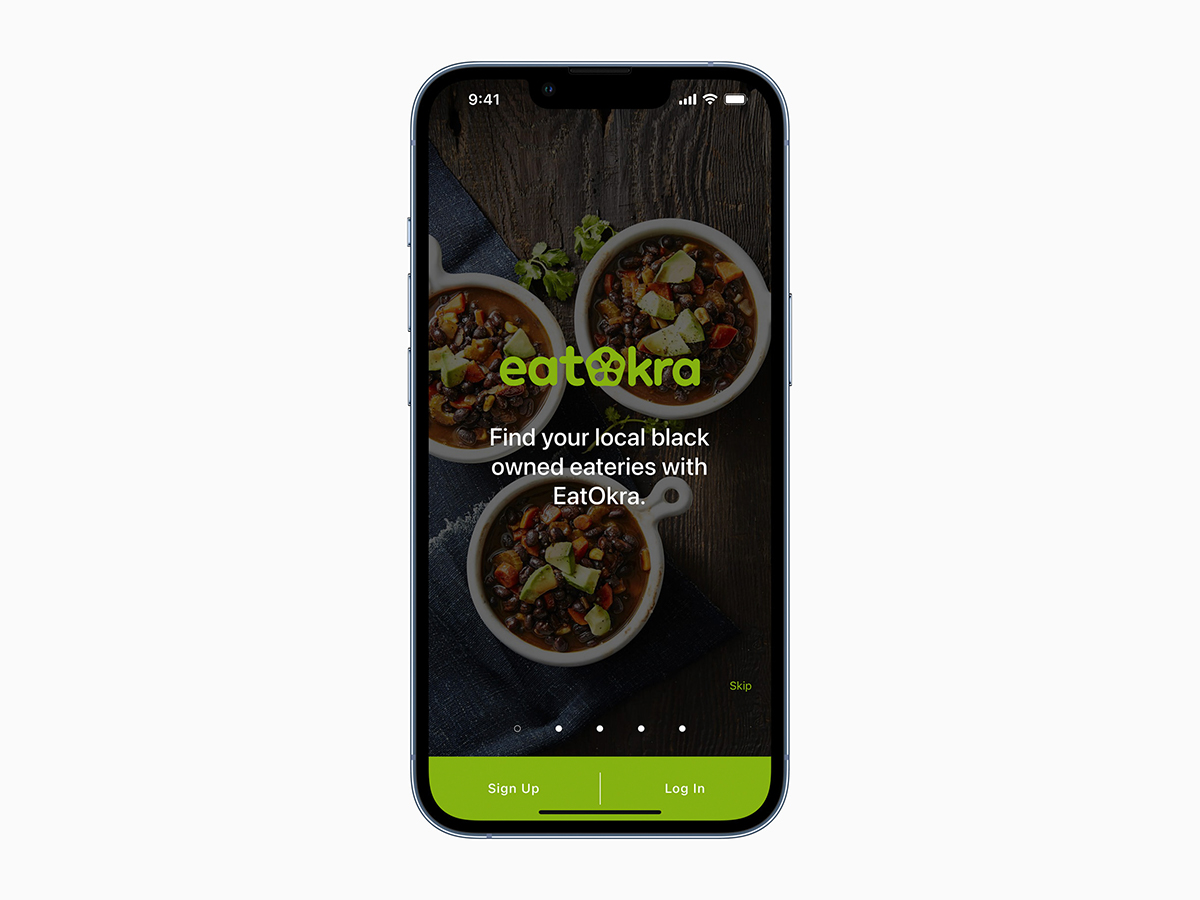 EatOkra
Focusing on representation, in 2021 EatOkra built a robust, user-driven guide to more than 11,000 Black-owned eateries that helps people find tasty ways to invest in their community.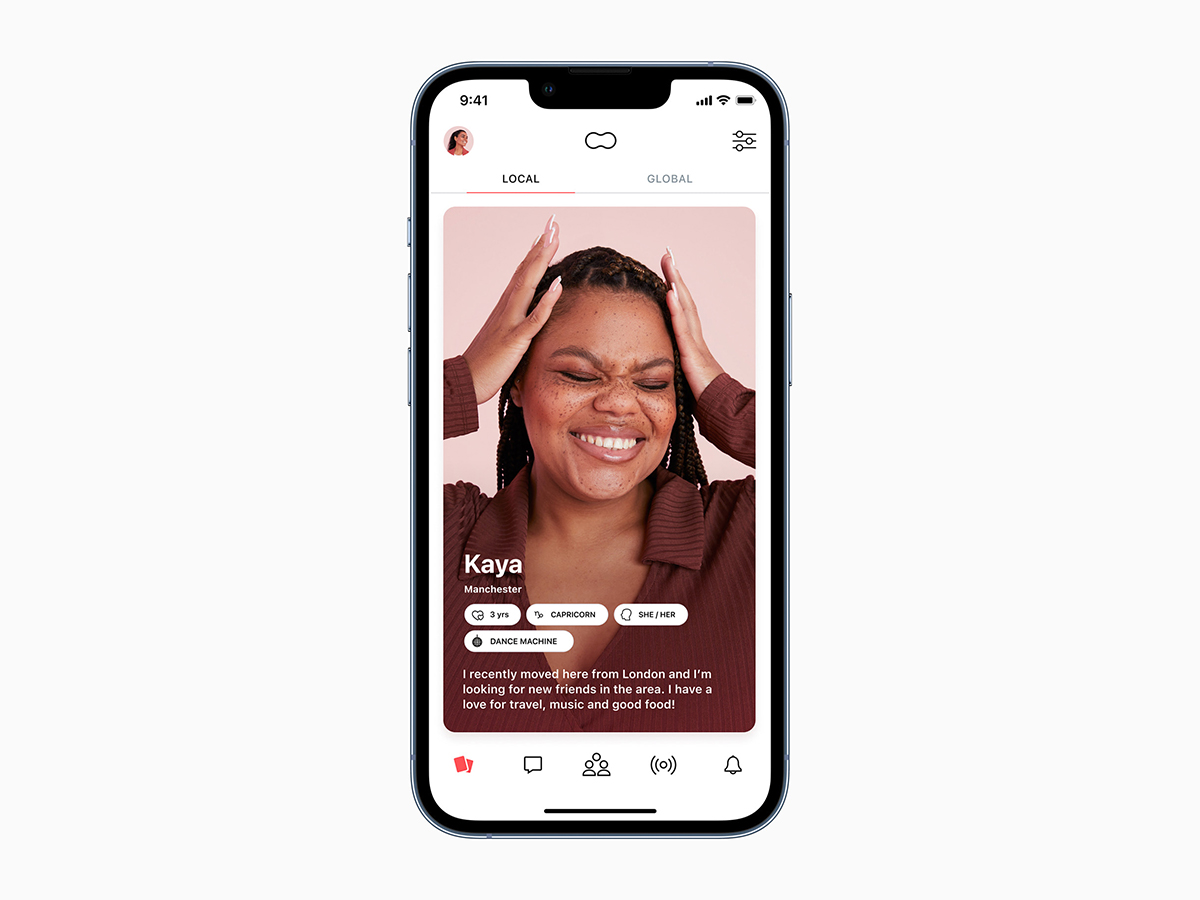 Peanut
With the issues raised during 2021, more and more people went looking for help and Peanut was there to deliver. The app launched social audio Pods led by experts on everything from pregnancy and menopause to relationships and self-care, Peanut is creating space for honest conversations on every aspect of womanhood at every stage of life.
General FAQs
What is the best iPhone App in 2021?
According to the 2021 App Store Award Winners, the best iPhone App of the year was Toca Life World from creator Toca Boca. The children's app lets you create your own world and play out any story you like.
What is the best iPhone Game in 2021?
Apple announced at its 2021 App Store Award Winners Showcase that the best iPhone game of 2021 was League of Legends: Wild Rift from developer Riot Games.
What is the best iPad App in 2021?
LumaFusion from developer LumaTouch was named as the best iPad App in 2021 by Apple editors. The multitrack mobile video editing app makes the process of creating videos on the go far easier.
You'll also like:
iOS 15 Features Every iPhone User Needs to Know About
The Apple iPhone 13 Has Landed. Here's What You Need to Know
iPhone Hack: How to Use Your Airpods as Listening Device
---
Featured Video from Man of Many