DJI Mini 3 Pro: Release, Price, Features
We've been going a little drone crazy in the Man of Many offices as of late with the announcement of the DJI Mini 3 Pro. This awesome little guy is packed with features you typically find in drones twice its size (and price) such as 4K/60fps video, ActiveTrack, tri-directional obstacle sensing, and 90° gimbal rotation to shoot high-quality vertical imaging for social media (Instagram Stories). All these features are packed inside a drone that can fly continuously for over 30-minutes and weighs just 249 grams. Since its inception in 2019, the DJI Mini has been the go-to for content creators on the move, and today, the bar has clearly been raised. We're breaking down all the features below.
Related:
Cleo Dronut X1: World-First Bi-Rotor Drone That is Tiny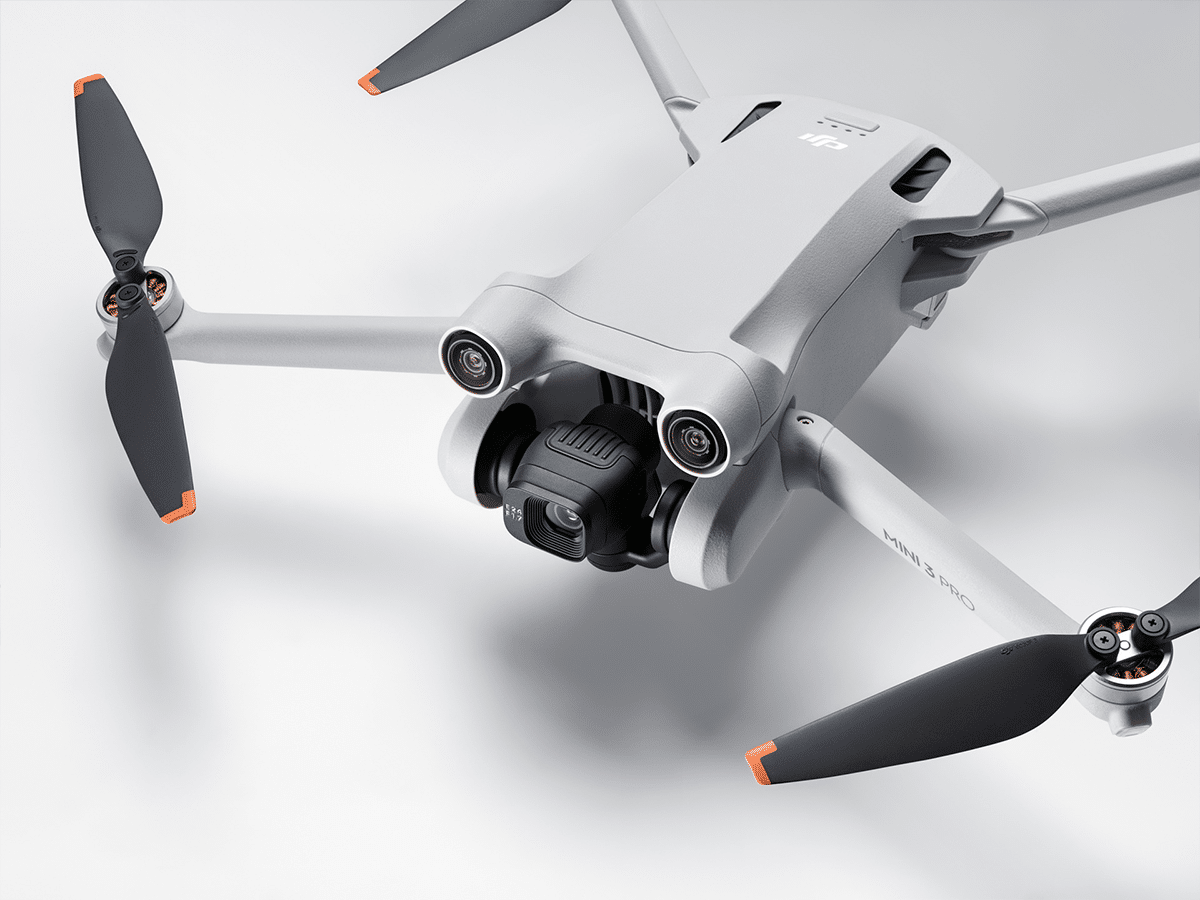 Flight Information
We touched on it above, but the DJI Mini 3 Pro packs all the professional-grade features we've come to love from the Mavic series into a highly portable design. Rather than refreshing an existing body, the brand has redesigned the structure from the ground up to integrate front and rear dual vision sensors for safety alongside a completely redesigned gimble for more camera angles such as vertical shooting, perfect for TikTok and Instagram.
If you're a novice to drone flying this is the perfect way to enter the game. Obstacle safety sensors are built into the front, rear, and bottom of the drone with a wide field of view to help prevent any accidents. This works alongside the Advanced Pilot Assistance Systems (APAS) 4.0, which automatically detects and finds a safer path around obstacles during flight and the FocusTrack system will automatically fly the drone to keep a subject in the centre frame.
What we can't get our head around is how much flight time the brand has managed to eke out of such a small package. Coming in with a maximum flight time of 34-minutes is impressive, and then packaging these batteries inside a drone that weighs 249g is quite the accomplishment for consumer-facing drones. Those looking for more flight time can opt for the intelligent Flight Battery Plus (47 minutes). Transmission is taken care of via the 03 system which results in a 1080p live video feed from up to 12km away.
Related: Sony Linkbuds Review: What On Earth Are They?

Camera and Smart Features
The camera system has been redesigned from the ground up with the professional in mind. A new 1/1.3-inch CMOS camera sensor features dual native ISO, an aperture of f/1.7, and shoots images at up to 48MP and video at up to 4K/60fps. We love the fact you can rotate the camera 90-degrees to capture Instagram reels, so expect a bunch of content coming from us as we test this little guy out over the next few weeks. Digital video zoom is available at 2x in 4K, 3x in 2.7K, and 4x in Full HD, and HDR video recording is available at frame rates up to 30fps.
While we're big drone fans ourselves (and quite competent on the sticks) a host of quality intelligent features always helps reduce stress when trying to get that perfect shot. Thankfully, the DJI Mini 3 Pro has a host of them built in;
FocusTrack Suite
Spotlight 2.0 keeps the subject in frame while you fly manually.
Point of Interest 3.0 circles the subject in a set flight radius and speed.
ActiveTrack 4.0 follows the subject in two selectable ways:

Trace: The aircraft tracks the subject at a constant distance
Parallel: The aircraft tracks the subject while flying beside it at a constant angle and distance
QuickShots
Dronie: Aircraft flies back and up with the camera locked on the subject.
Helix: Aircraft flies up and spirals around the subject.
Rocket: Aircraft flies up with the camera facing down.
Circle: Aircraft circles around the subject.
Boomerang: Aircraft flies around the subject in an oval path, ascending as it flies away and descending as it returns.
Asteroid: Aircraft creates a shot that begins as a sphere panorama high above the subject and ends with a normal shot hovering near the subject.
Other notable smart features include MasterShots which keeps the subject in the centre of the frame while executing different maneuvers in sequence to generate a short cinematic video. And Hyperlapse that creates a dynamic timelapse where the aircraft flies on set paths during capture. Content creation has never been so simple.
Related: Red Magic 7 Pro Review: A Casual Gamer's Guide to Gaming Phones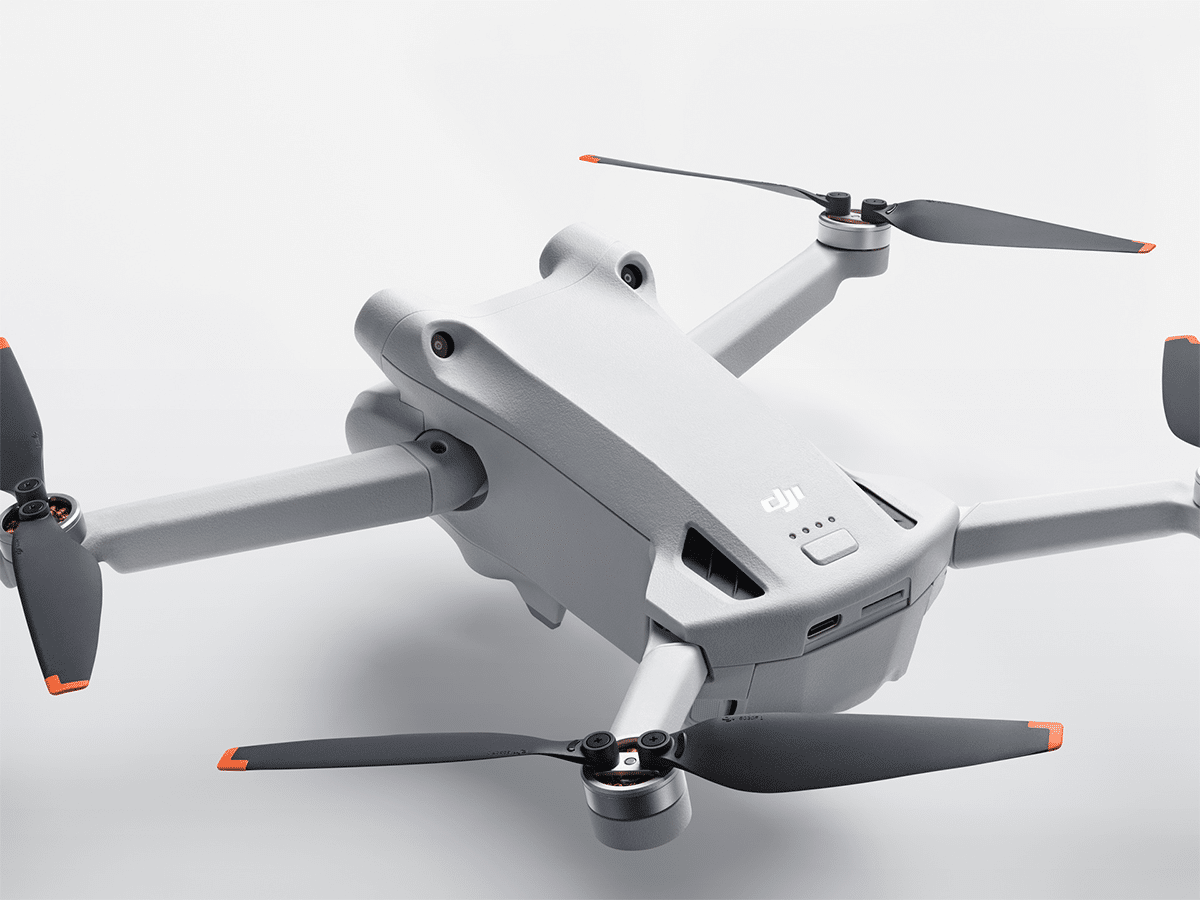 Price and Availability
The DJI Mini 3 Pro is available for pre-order today from DJI Australia via the link below as well as authorized retailers such as JBHIFI. Shipping of preorders will start from May 17th 2022, and the DJI Mini 3 Pro retails for $1,119 AUD and includes DJI RC-N1. DJI Mini 3 Pro (DJI RC) retails for $1,299 AUD and includes DJI RC.
Accessories
The brand has made a number of accessories available with launch, including the new DJI RC, a lightweight remote controller with a 5.5-inch built-in touchscreen. We've only been using it for a few days now, however, this is a very clean install and we'd highly recommend picking one up if you don't want to drain your phone battery while flying.
Other accessories include;
Intelligent Flight Battery has a maximum flight time of 34 mins.
Intelligent Flight Battery Plus has a maximum flight time of 47 mins.
Two-Way Charging Hub charges Mini 3 Pro Intelligent Flight Batteries in sequence.
ND Filters Set (ND 16/64/256) lets Mini 3 Pro capture more detail in the brightest of conditions.
Propellers, an essential in our eyes.
30W USB-C Charger charger, 0-100% in just 64 minutes and an Intelligent Flight Battery Plus in 101 minutes.
Most of these accessories can be found in the DJI Fly More and Fly More Plus, also available from today via the link below.
You'll also like:

13 Tech Essentials Everyone Should Own
Bang & Olufsen Debuts Beoplay EX, Its 'Most Versatile' Earphones to Date
HUAWEI's Sub $250 Sound Joy Portable Speaker Cops Devialet Tech
OPPO's Sleek 'iPhone-Challenging' Find X5 Pro Hits Aussie Shores