Is there a special someone in your life? Have you chosen a soul mate? Maybe you're pining for the heart of another. Could it be that you're about to pop the question, or are you figuring out how to ask her out on a date for the first time? Whomever she is, we're sure you've been thinking about what could make her smile come Christmas morning. With such a wonderful time of the year fast approaching, Man of Many has the full rundown of Christmas gifts just for her. Get ready to open a bunch of tabs; this is Man of Many's 2020 Christmas Gift Guide for her.
More Christmas Gift Guides:
2020 Christmas Gift Guide – Under $100
2020 Christmas Gift Guide – The Gamer
2020 Christmas Gift Guide – The Fitness Freak
2020 Christmas Gift Guide – The Groomer
View all Man of Many's 2020 Christmas Gift Guides here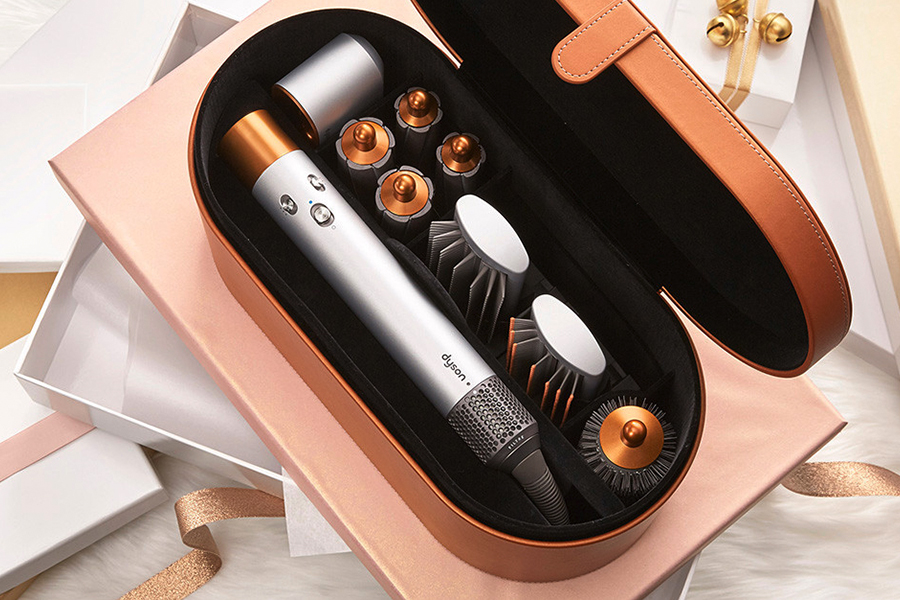 Dyson Airwrap Styler in Copper
Dyson has done it again! Engineered for multiple hair types, the Dyson Airwrap styler uses innovative barrels to curl and wave and brushes to control, smooth, or add volume. All wrapped up in a presentation case and copper-edged storage bag for keeping it safe, the Dyson Airwrap is just a phenomenal piece of hair cair tech that will win you so many boyfriend points- AU$799 / US$549

Buy it here (AU) Buy it here (US)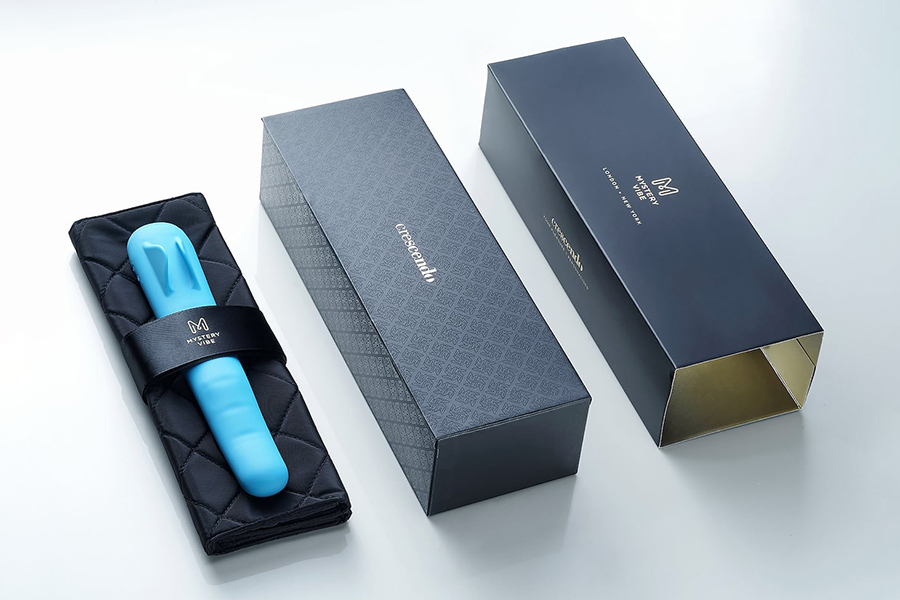 MysteryVibe Crescendo
In Partnership with MysteryVibe
This Christmas why not spoil your special lady with something a little different? Something like the Crescendo bendable smart vibrator from MysteryVibe. One of the most advanced award-winning vibrators, it does everything for her and you, including G-spot, clitoral, penis, and perineum stimulation. Offering an infinite toy experience, you can bend this bad boy in more ways than one to discover new and exciting pleasure points you never knew existed.
As with many modern sex toys, there's even an app to control the vibrations and stimulation. Give out mind-blowing orgasms to manage the level of pleasure through the app. Powered by six powerful motors, 12 preset vibrations & 16 intensities, this supercharged pleasure device will have the neighbours complaining in no time.
Being 100% waterproof, thanks to the sealed premium body-safe silicone, the Crescendo is perfect for playing in the shower, the bath, maybe the pool, and is totally ready for some double-ended action. Sporting a battery life of two hours and wireless charging in just 45 minutes, that means no holes, no wires, and no limits on playtime- US$193.00

Buy it here (AU) Buy it here (US)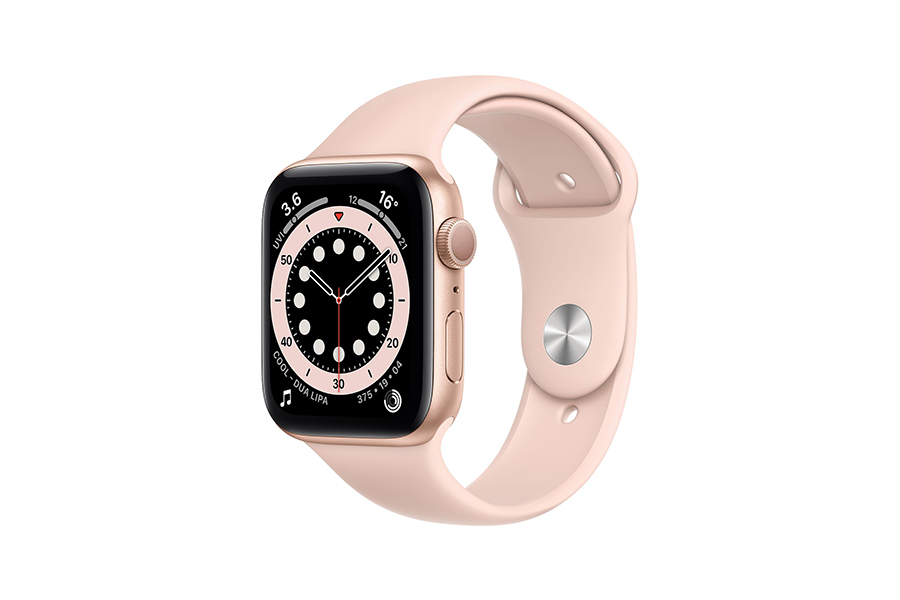 Apple Watch Series 6
Nothing says you're my girl like a brand new Series 6 Apple Watch. It's the new flagship model from the people at Cupertino. While aesthetically similar to its Series 5 predecessor, Apple has remarkably improved the computing power through a bevy of hardware upgrades in the process. The Apple Watch Series 6 comes with a brighter always-on display, sleep tracking, automatic handwashing detection, and for the first time, a blood-oxygen sensor. Get your girl the best this Christmas- Starts at AU$599 / Starts at US$399

Buy it here (AU) Buy it here (US)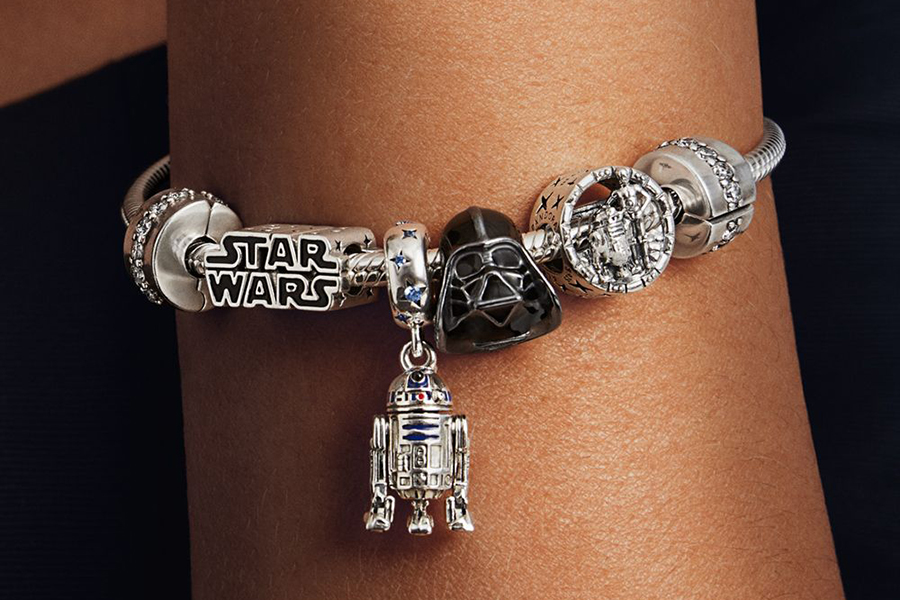 Pandora x Star Wars Charms
Tempt her with the dark side of the force, or bring her closer to the path of the Jedi with Pandora Star Wars Charms. Matched with the Team with the Star Wars bracelet and other heroes from the galaxy for a powerful look, this is an incredible gift for any fan of galaxies far, far away. From C-3PO and R2D2 to Baby Yoda from The Mandalorian, and of course, Chewbacca. These intergalactic charms are sure to bring balance to the force and put a smile on your girl's face. Whether she wants to rock Darth Vader, BB-8, or Princess Leia, your Star Wars loving girlfriend, wife, partner will love these Pandora charms – Charms start at AU$49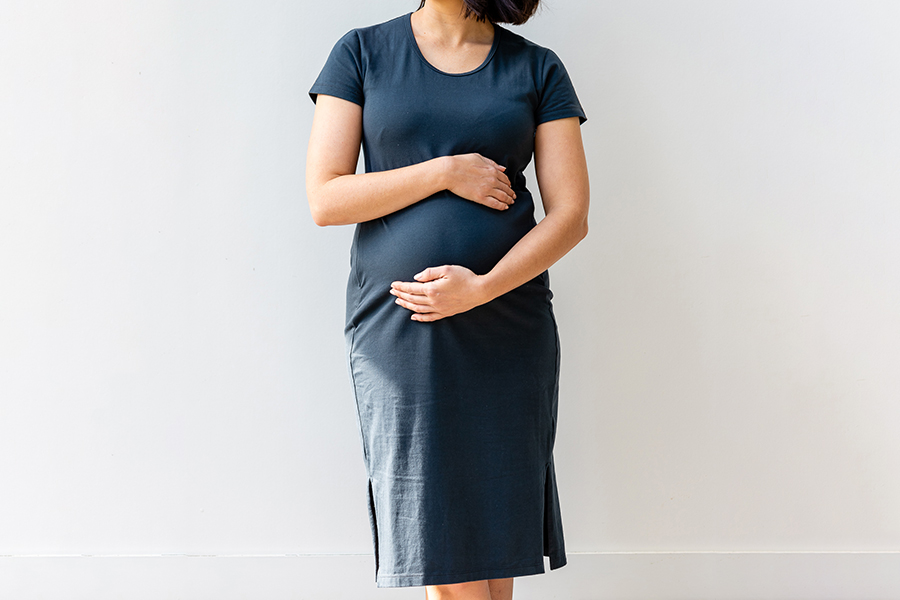 Lauren Matthews Maternity Wear
Expecting? Then look no further than Lauren Matthews Maternity Wear for your baby Mumma. Redefining maternity wear, Lauren Matthews is on a mission to help new mummies navigate their motherhood journey. Helping each one of these amazing women feel even better about themselves, Lauren Matthews Maternity Wear are some seriously luxury garments for expecting partners – AU$99 -$129

Buy it here (AU) Buy it here (US)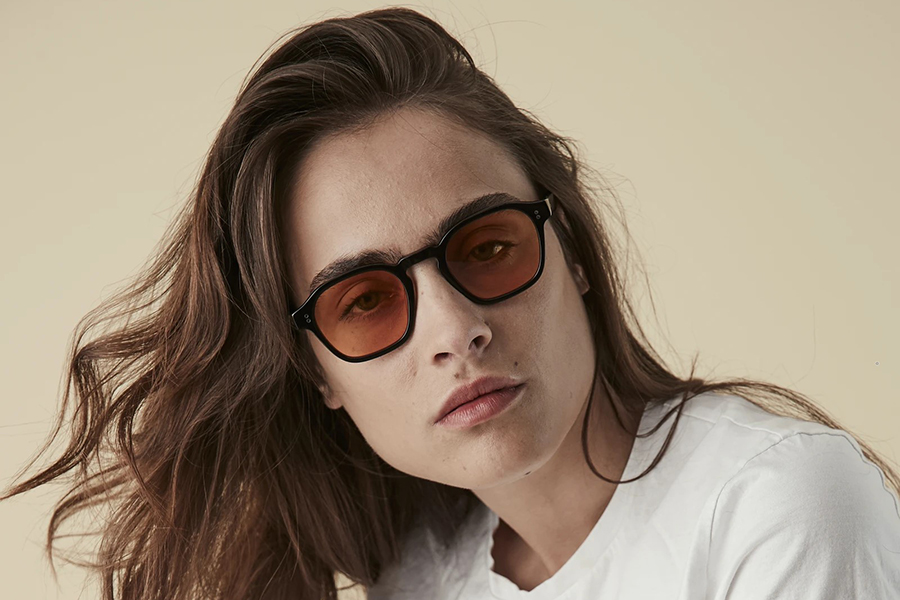 Pacifico Optical Lucius Black with Orange Lens
Man of Many loves Pacifico Optical, and we reckon, so will she. Named after Lucius Street in Bondi, these square frames are a versatile accessory with a stylish form-factor that suits more face-shapes than most. For sleek, understated wear, you can't look past the Black with Citrus Orange lensed version. What's even better is that, like all Pacifico Optical eyewear, these quality unisex sunnies feature Italian acetate frames and are hand polished. Only the best for her  – AU$159

Buy it here (AU) Buy it here (US)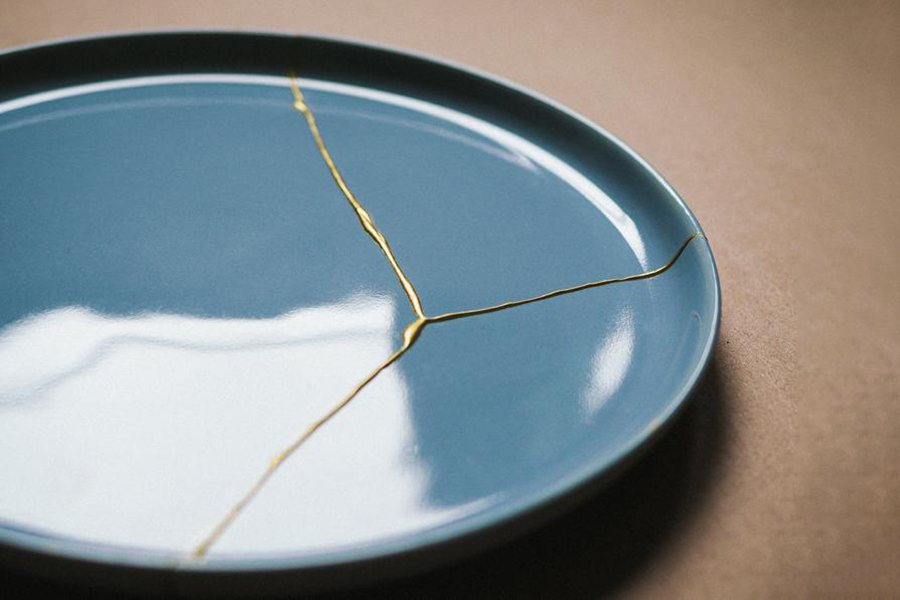 DIY Kintsugi Kit
Restore rather than replace with the DIY Kintsugi Kit. Instead of abandoning your broken plates, why not fix it using the Japanese practice of Kintsugi. Using the Kintsugi Kit from Mora Approved is a simple way to practice this art form yourself. Just mix the coloured dust with the fast epoxy glue, repair the crack or break, and then wait 48 hours for the adhesive to set. The kit comes with Gold, Silver Grey, Blue Cobalt, Neon Green, and Old Rose colors. It works on porcelain, ceramics, jewellery, glass, wood, earthware, and hard plastics – AU$40.80

Buy it here (AU) Buy it here (US)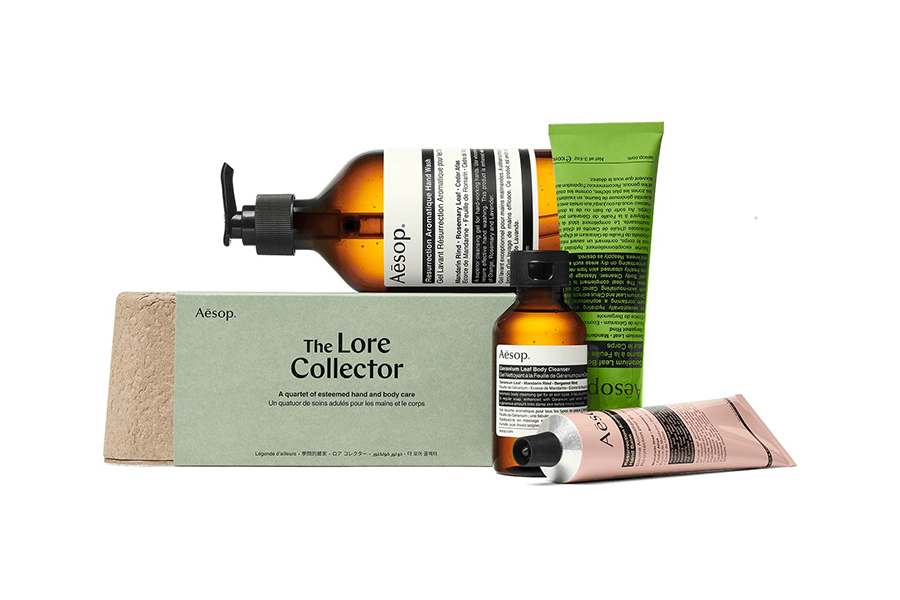 Aesop The Lore Collector
Bestow upon your beauty a quartet of esteemed hand and body care staples this Christmas with The Lore Collector from Aesop. Packed with a whole bunch of stuff to cleanse, hydrate, and subtly scent your lady's skin, this collection is sure to impress. Housed in a recycled paper pulp case, she'll feel even better knowing you're helping the environment too – AU$115 / US$105

Buy it here (AU) Buy it here (US)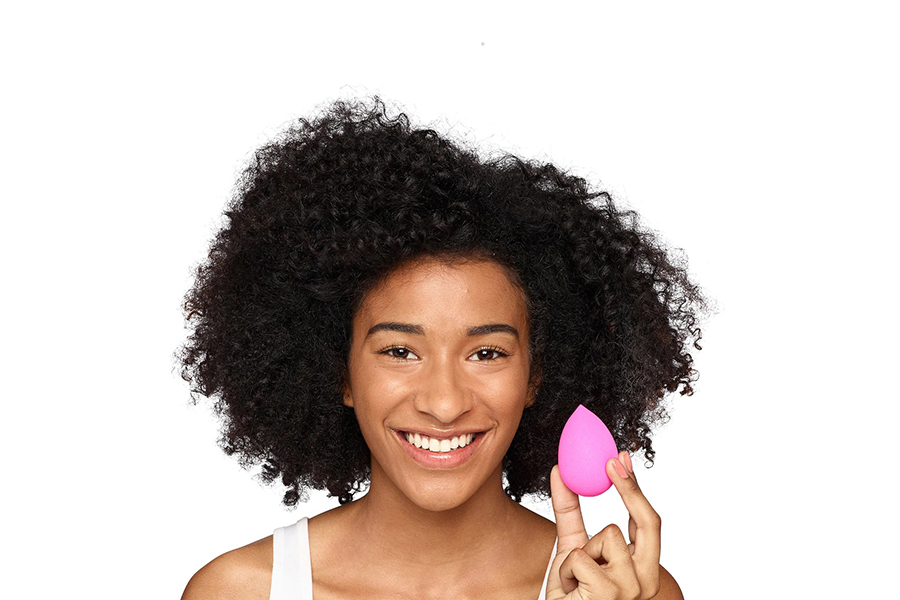 BEAUTYBLENDER The Besties Blend & Cleanse Duo
To the uninitiated, these things look like a bundle of rubber. Once you see it in action, though, everything starts to make sense. Used for mixing makeup and blending together different products, The Besties Blend & Cleanse Duo is a starter set of the skin-perfecting Beautyblender and all-natural sponge and brush cleaner, Blendercleanser.  Give your girlfriend an airbrushed finish without the trickery with the original edgeless Beautyblender – AU$34 / US$20

Buy it here (AU) Buy it here (US)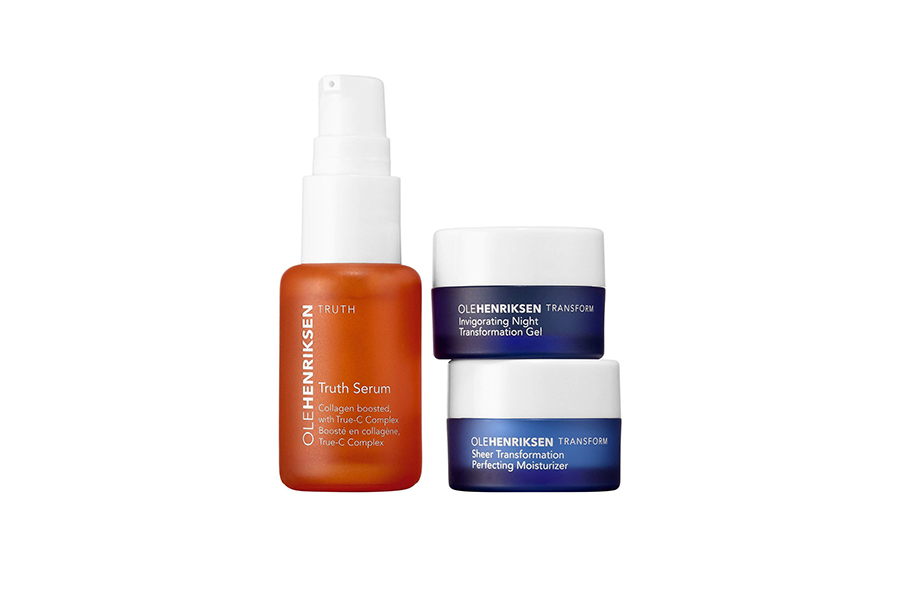 OLE HENRIKSEN 3 Little Wonders Mini
For a complete age-defying regiment packed with vitamin C, AHAs and antioxidants, present your honey with the OLE HENRIKSEN 3 Little Wonders Mini collection. Designed to target visible signs of aging and transform skin in 7 days, these tiny but mighty products will transform your skin for a radiant and youthful-looking Ole Glow! – AU$32 / US$52

Buy it here (AU) Buy it here (US)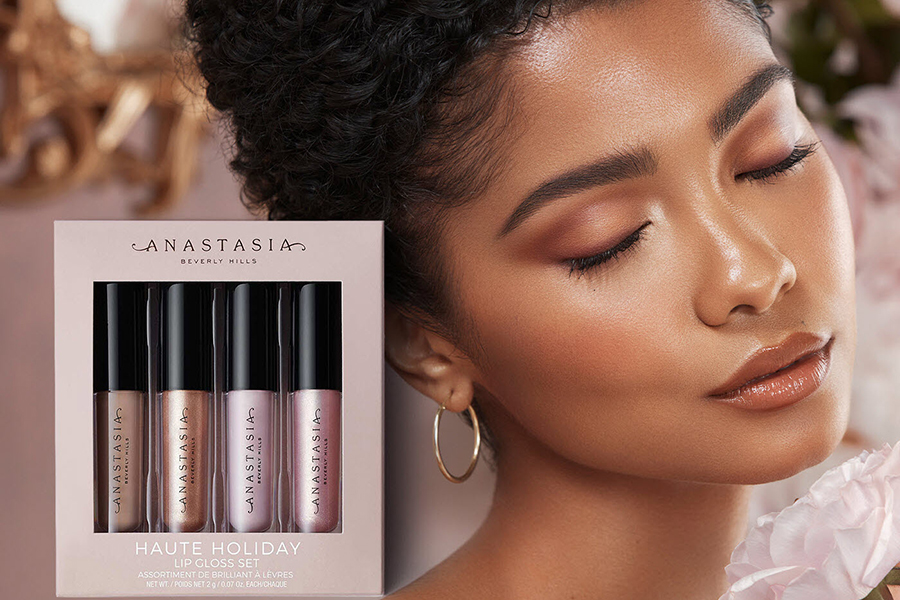 ANASTASIA BEVERLY HILLS Haute Holiday Mini Lip Gloss Set (Limited Edition)
You can't go wrong with a limited edition. Just like you can't go wrong with a set of four mini Lip Glosses in shades with lacquer and shimmering finishes. The Anastasia Beverly Hills Haute Holiday Mini Lip Gloss Set covers all your bases with four shades for creating beautiful, custom holiday lip looks. With a choice of two flattering lacquer finishes with a high-shine effect and two shimmering finishes with multi-dimensional reflects, your guaranteed an extra kiss or two – AU$52 / US$28
Buy it here (AU) Buy it here (US)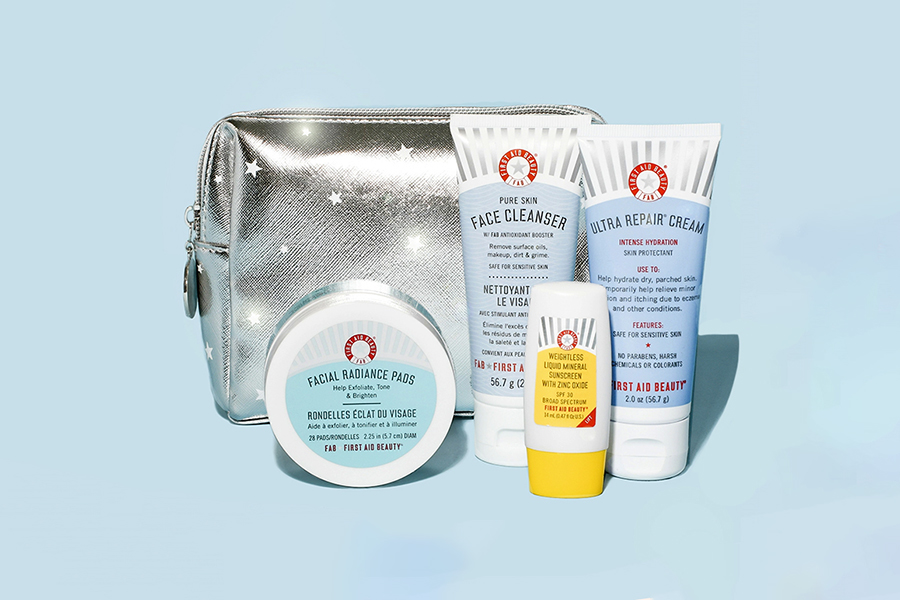 FIRST AID BEAUTY Fab Faves To Go Kit
She can do it all with the FIRST AID BEAUTY Fab Faves To Go Kit. Cleanse, exfoliate, and hydrate with this three-piece kit of FAB essentials. . All three products are well-sized, with plenty to go around. The cleanser gently cleanses, the face pads exfoliate, and the repair cream, well, it repairs. Using a super-emollient formula with a spectacular whipped, its non-greasy texture treats severely dry skin. Get her the goods this Christmas with the FIRST AID BEAUTY Fab Faves To Go Kit   – AU$47 / US$38

Buy it here (AU) Buy it here (US)
MARC JACOBS FRAGRANCE Daisy Eau De Toilette
This floral fragrance pushes Strawberry, Violet Leaves, Jasmine to the forefront. Charmingly simple with a signature quality, Daisy Marc Jacobs transports your lady towards optimism, beauty and purity. Infused with succulent wild berries and soft white violets, this irresistibly feminine scent will captivate you and her both AU$90/ US$86

Buy it here (AU) Buy it here (US)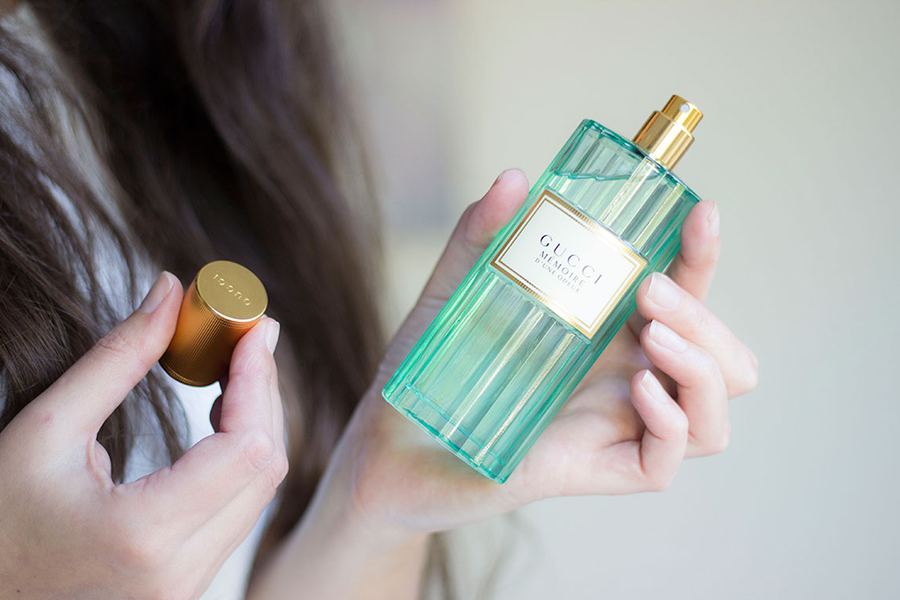 GUCCI Mémoire D'Une Odeur Eau De Parfum
Give her the elixir of life with Gucci Mémoire D'Une Odeur Eau De Parfum. A part of a new olfactive family, Mineral Aromatic, the transcendent fragrance features unexpected and enigmatic ingredients. It is defined by a note of Roman chamomile, Indian Coral Jasmine petals for tenderness. Furthermore, there are precious musks for depth, plus noble woods, including warm, luminous sandalwood and airy, subtle cedarwood, and an irresistible vanilla note. Yum!   – AU$185 / US$120
Buy it here (AU) Buy it here (US)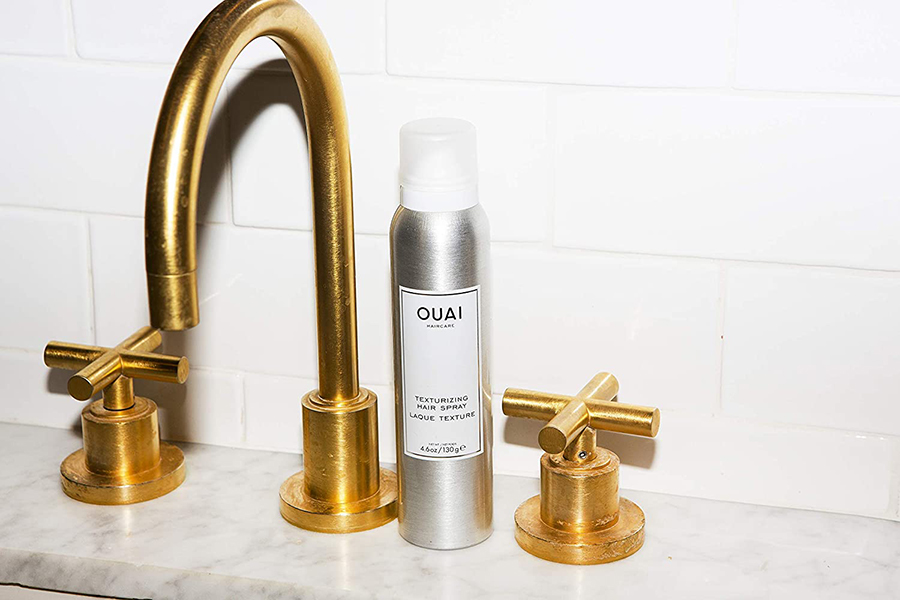 OUAI Texturizing Hair Spray
Part hairspray, part dry shampoo. This will be a lifesaver for her. Producing an ultra-lightweight spray to help build incredible volume and texture, the talc-free formula is prepared with volcanic minerals to absorb oil and keep her hair looking full all day or night  – AU$44 / US$26

Buy it here (AU) Buy it here (US)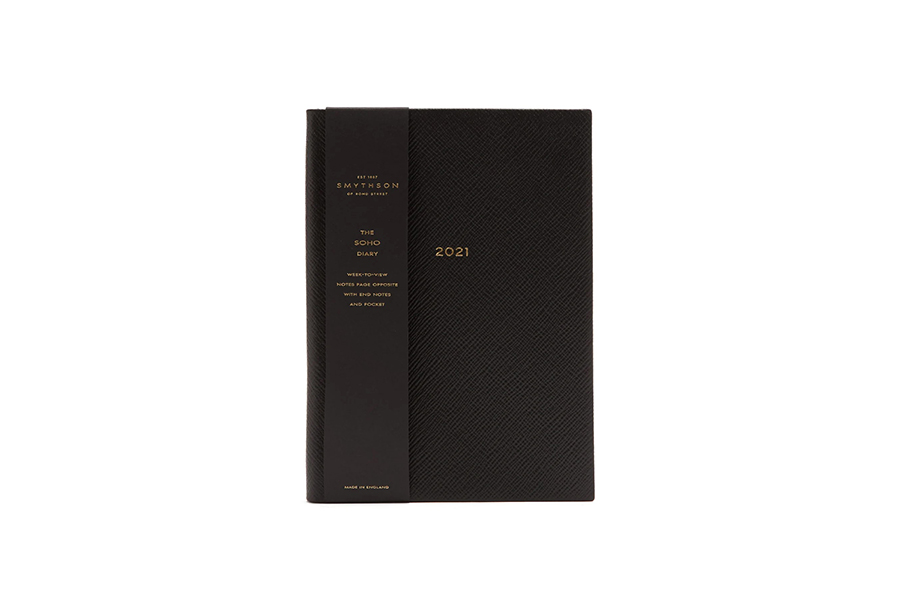 SMYTHSON Soho Leather 2021 Diary
Don't go snooping around inside the SMYTHSON Soho Leather 2021 Diary that belongs to the missus'. Crafting luxurious leather goods for over 130 years, SMYTHSON has produced this black Soho 2021 diary. With this dumpster-fire of a year coming to an end, celebrate the new year and Christmas Day with a new diary. Made in the UK from saffiano leather with a gold hot-stamped date and pale blue gilt-edged paper – AU$385

Buy it here (AU) Buy it here (US)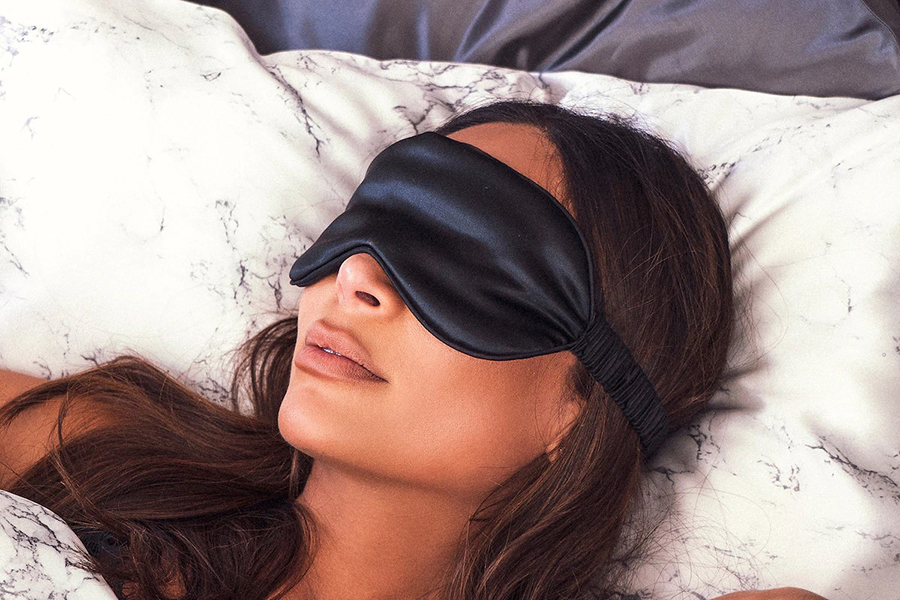 SLIP Sleep Mask
Even we can't go wrong with a good quality sleep mask. This luxurious Slipsilk sleep mask is made for divine comfort and uninterrupted sleep. made from a specially-developed fabric refined over ten years, Slipsilk provides the ultimate combination of shine, thickness, softness, and durability, all night long – AU$55 / US$50

Buy it here (AU) Buy it here (US)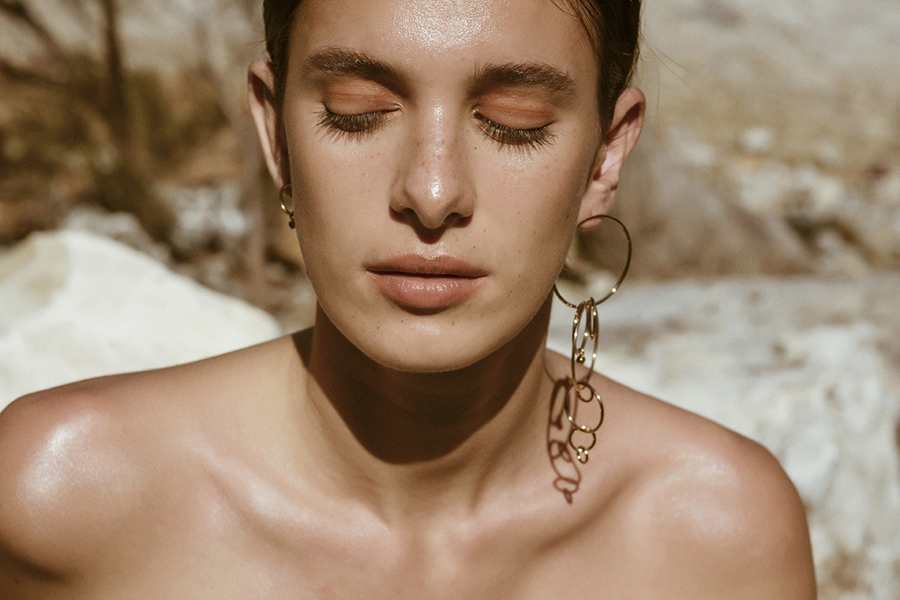 Holly Ryan Jewellery
Shiny things and jewellery are always a good bet when it comes to presents. But rather than walk into the first jewellery store you see, why not check out Holly Ryan and her eponymous label on the Sunshine Coast, Queensland. Offering sustainability sourced recycled metals and ethical stones for her designs, her highly coveted pieces have featured on the pages of international titles, including Vogue, i-D, Harpers Bazaar, Russh, and Unconditional Magazine. And soon, they may feature on your girlfriend.

Buy it here (AU) Buy it here (US)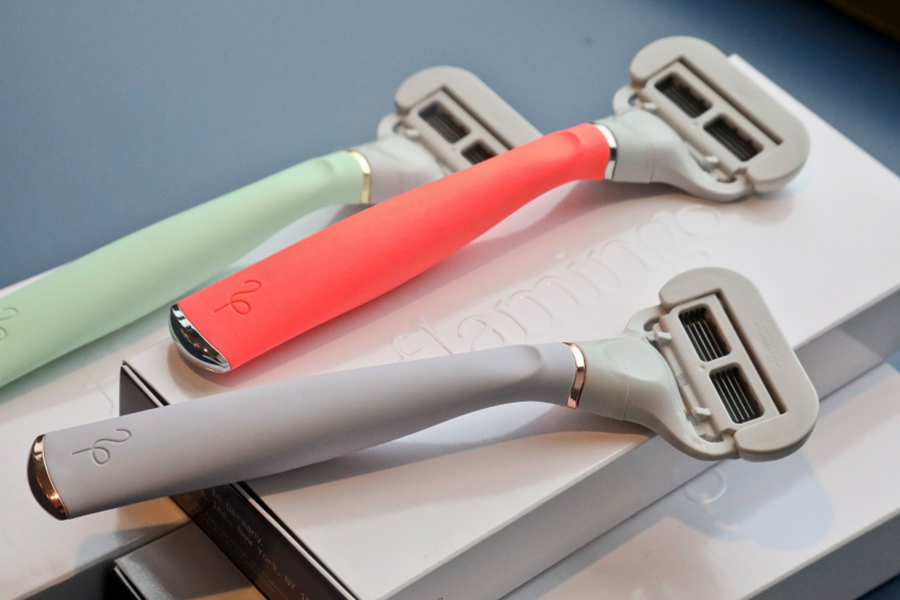 Flamingo Razor
Avoid the pink tax, and get your lovely lady the Flamingo Razor; it's the best a woman can get. Raising the bar for female shaving, the Flamingo is expertly engineered and thoughtfully designed for all the places she needs to shave. Rocking five blades, an ergonomic handle, and a flexible hinge and rounded edges to work with her body, this is a fantastic choice this Christmas – US$9

Buy it here (AU) Buy it here (US)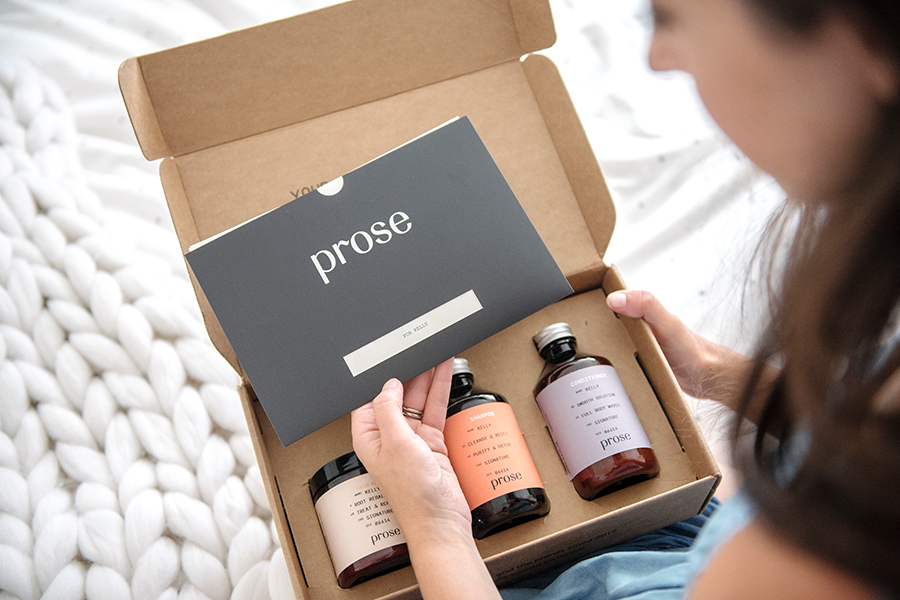 Prose Custom Hair Care
Take her Christmas present to the next level with Prose Custom Hair Care. It's the gift that already has her name on the bottle. With Prose, your special someone will receive custom hair care created especially for their hair goals and needs. It's the gift that's made just for them. You can grab The Essentials with their sulfate-free shampoo and conditioner, or step things up with The Complete Set and add in a pre-shampoo mask for an extra dose of treatment – US$50 – $88

Buy it here (AU) Buy it here (US)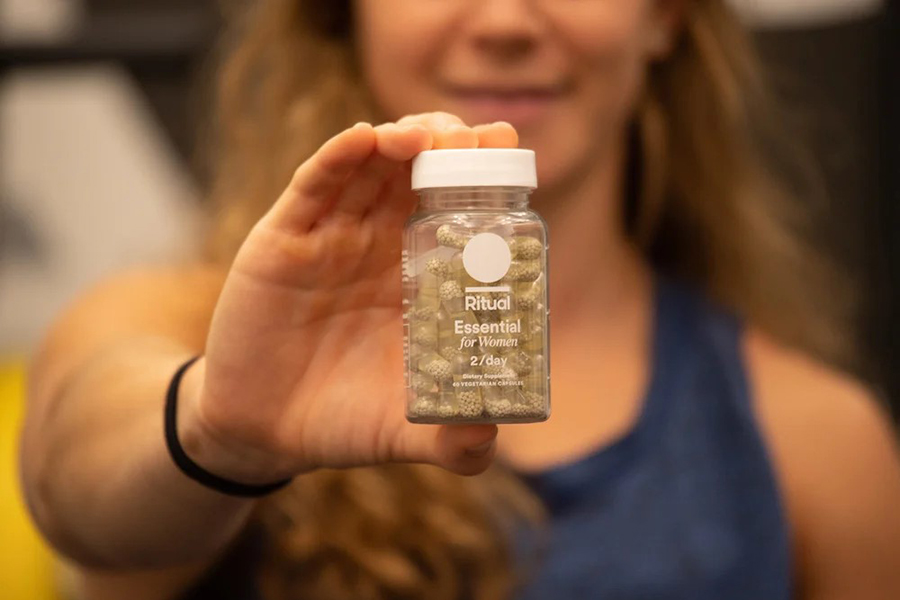 Ritual Essential for Women 18+
For clinically-backed multivitamins for women aged 18-49, Essential will bring her foundational health into focus and is formulated to help fill nutritional gaps in a woman's diet. Offering vitamins to support your brain, bones, blood, and some of those all-important antioxidants, Ritual Essential for Women, is the ideal multivitamin for your special lady – US$30 per month

Buy it here (AU) Buy it here (US)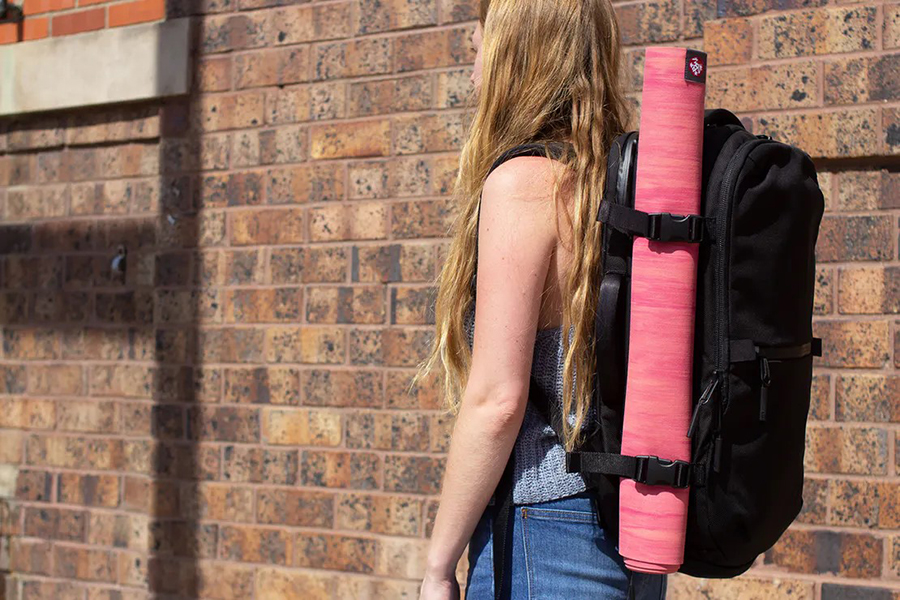 Manduka eKO Superlite Yoga Travel Mat
The eKO SuperLite is a thin and portable, natural rubber grip travel mat that can be easily folded to fit into small spaces. Made from biodegradable, non-Amazon harvested, natural tree rubber with non-toxic foaming agents and non-ado dyes, the Manduka eKO Superlite Yoga Travel Mat is perfect for those who want to feel good about their choice of Yoga mat. 99% latex-free, it's ideal for anyone with latex sensitivities. If your girl needs a new Yoga mat, then we reckon this is the one for her – AU$67.67

Buy it here (AU) Buy it here (US)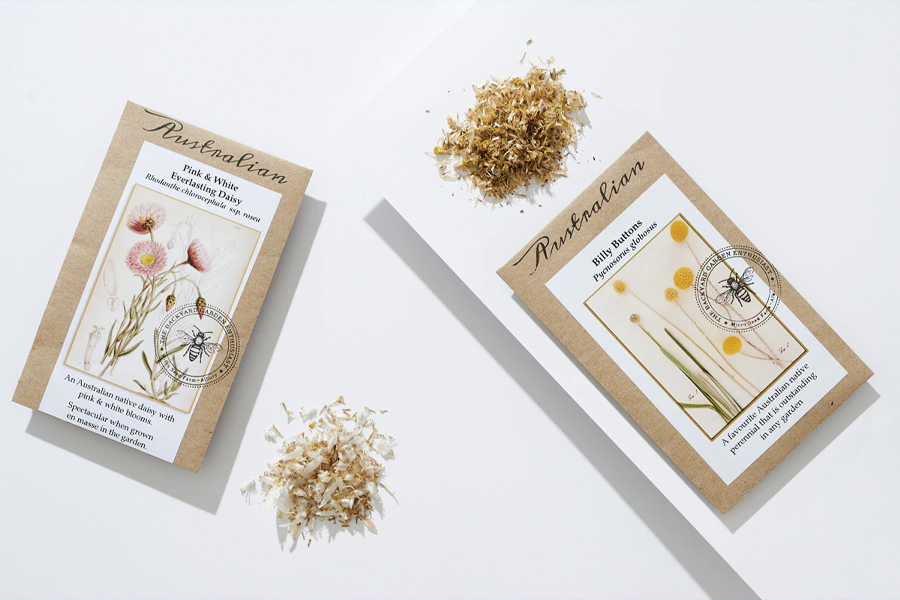 Global Sisters Marketplace Gifts for Good
If your lucky lady has a penchant for doing good deeds, this year, you can play up to her strengths. With Global Sisters Marketplace, you can pick up a bunch of great gifts that are not only ethically produced, but also helps support women to achieve financial independence. For just $1.37 you can plant a tree in a bushfire affected area, or pick up something special from a local small business recovering from the tough year. With an emphasis on women-led, eco-conscious, animal-friendly and community-minded gifts, you can't really go wrong here.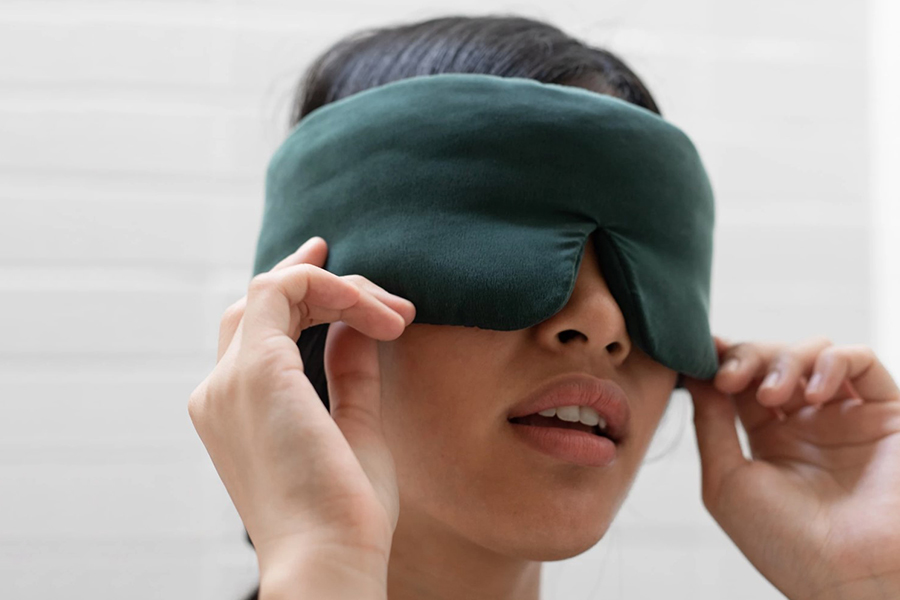 Lunya Washable Silk Sleep Mask
Not all superheroes wear capes. Some of them just come prepared with a quality sleep mask to defeat the one and only enemy when it comes to sleep – light. Be the miracle worker your lady deserves and bring her total darkness when it comes time for a few z's. Available in a range of different colours, this machine-washable sleep mask is made from naturally moisturising and thermoregulating silk and doubles as a headband for your nightly beauty routine – US$67

Buy it here (AU) Buy it here (US)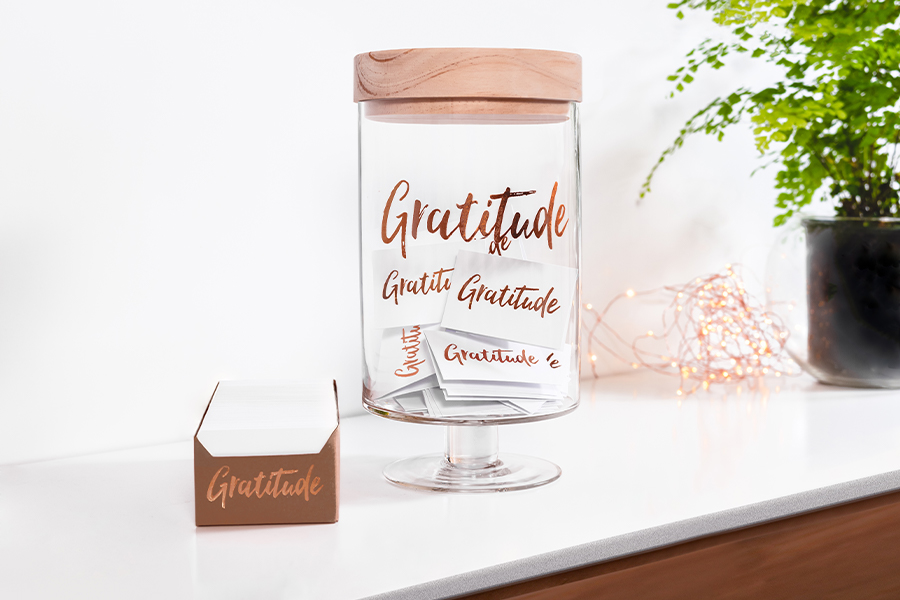 Gratitude Glass Jars
If you are keen to capture the positivity this Christmas, Gratitude glass jars are the ideal option. The gift celebrates life events, capturing memories and expressing words of love. Created by Aussie Claire Summers, these nifty little gifts have even been featured as  'Oprah's Favourite Things'. If it's good enough for O, it's good enough for us.
More Christmas Gift Guides:
2020 Christmas Gift Guide – Under $100
2020 Christmas Gift Guide – The Gamer
2020 Christmas Gift Guide – The Fitness Freak