13 Best Outdoor Cinemas in Melbourne
---
The best outdoor cinemas in Melbourne provide an overload sensory experience unlike any other Summer evening activity. Breathe in the fresh air, gaze at the stunning starlit sky, marvel at the city skyline – all while being immersed in the action of the big screen. These pop-up cinemas in Melbourne offer an ideal romantic date night or a fun evening out with mates or even the whole family.
The 13 best outdoor and rooftop cinemas in Melbourne CBD each feature huge movie screens, high-quality sound and headphones, pre-film activities and unparalleled surrounding views. Make the most of Melbourne's beloved Summer weather and revamp your movie-going experience. Check out the rooftop cinema Melbourne session times and plan an unforgettable evening of dreamlike proportions.
---
You'll also like:
40 Best Rooftop Bars in Melbourne
14 Most Luxurious Day Spas in Melbourne
15 Best Golf Driving Ranges in Melbourne
---
Sunset Cinema
The Sunset Cinema is is the most magical and best outdoor cinema in Melbourne CBD. Lounge in a park and watch the sun set before settling in for the top new releases showing on the huge screen before you. Opt for the lavish lawn lounge with a reserved bean lounger, beverage of choice and box of popcorn or bring three friends to get a groupie discount. Fuel your laughter or crying with Grant Burge wines and Young Henrys as well as all the movie must-have snacks and on-site dining.
Location – announced soon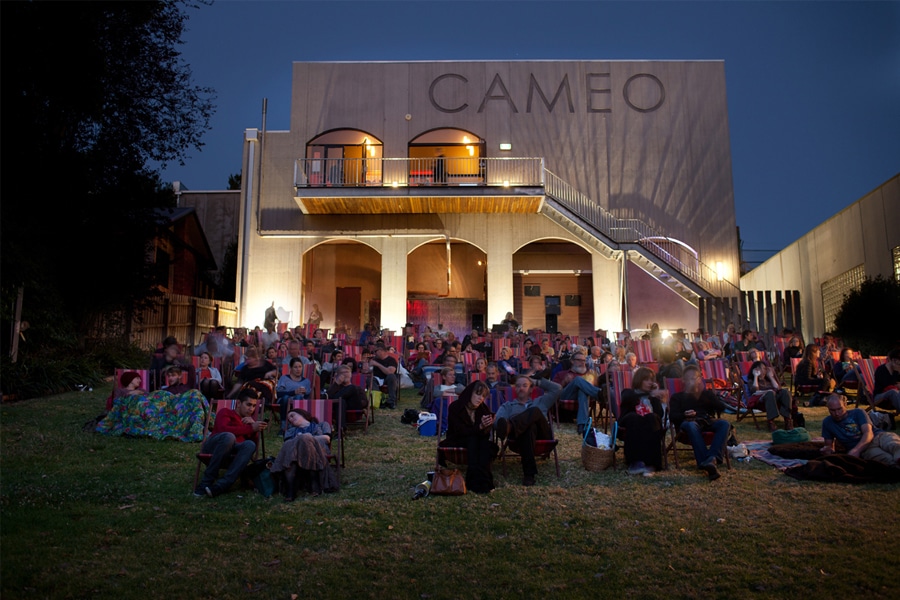 Cameo Cinemas
Each summer, Cameo Cinemas in the Dandenong Ranges opens up their backyard to transform it into a green, cultural oasis. This pop up cinema in Melbourne showcases a mix of Summer blockbusters and arthouse films to suit every taste. Lounge back on a deckchair or beanbag nibbling on Sassafras sweets and hand-made choc tops while marvelling as the forest fades and the stars appear. Don your headphones and feel part of the action with their looming 14m wide screen.
1628 Burwood Highway, Belgrave 3160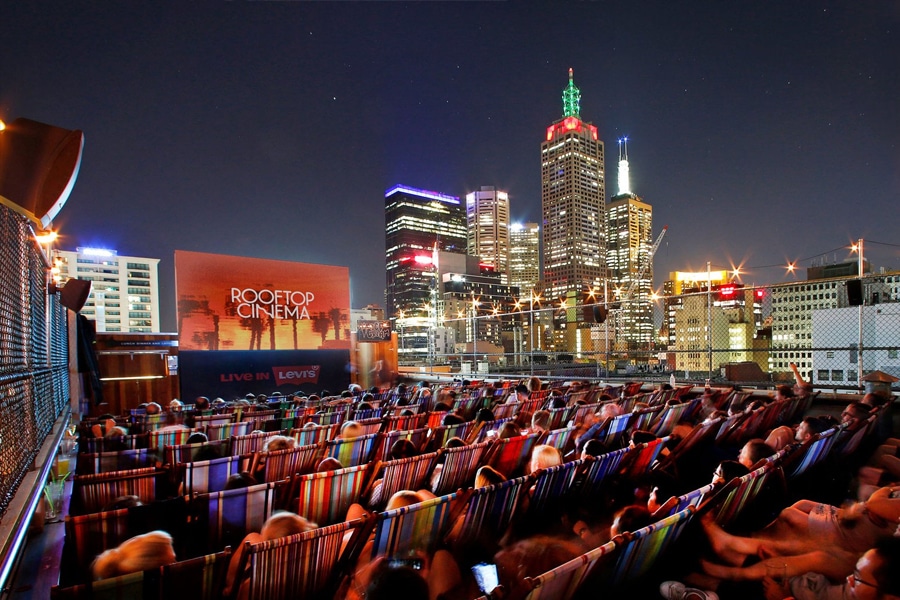 Rooftop Cinema
Swap your full black curtains for the sparkling Melbourne skyline as the backdrop to your cinema with Rooftop Cinema. It doesn't matter which movie you see at this stunning locale, but rest assured they only showcase the most entertaining classic films and recent releases. From your unrivalled location in the centre of the city you will feel part of the bustle but far above (quite literally) the hustle. Check out this rooftop cinema in Melbourne CBD and immerse yourself in the city's best urban retreat.
252 Swanston Street, Melbourne VIC 3000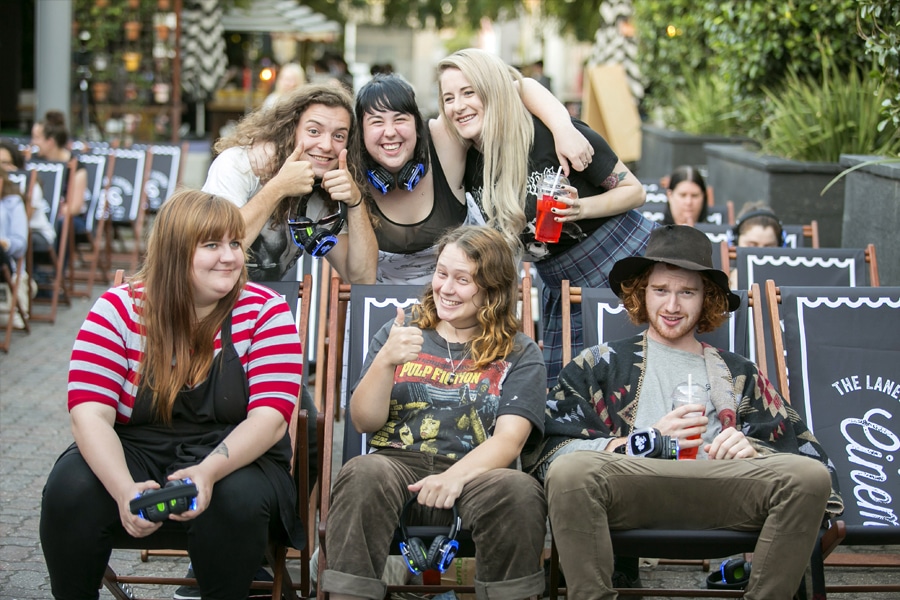 Barkly Square Open Air Cinema
Get all the choice of a central commercial cinema, but with the added night sky views and ambience of the best outdoor cinema in Melbourne with the Barkly Square Open Air Cinema. Every Saturday night over December and January, McDougall Lane lights up for a family-friendly, arthouse or modern flick complemented by local food retailers and cold drinks. All proceeds go to seven different charities including Make-A-Wish, VicDeaf and Melbourne City Mission.
McDougall Street, Brunswick VIC 3056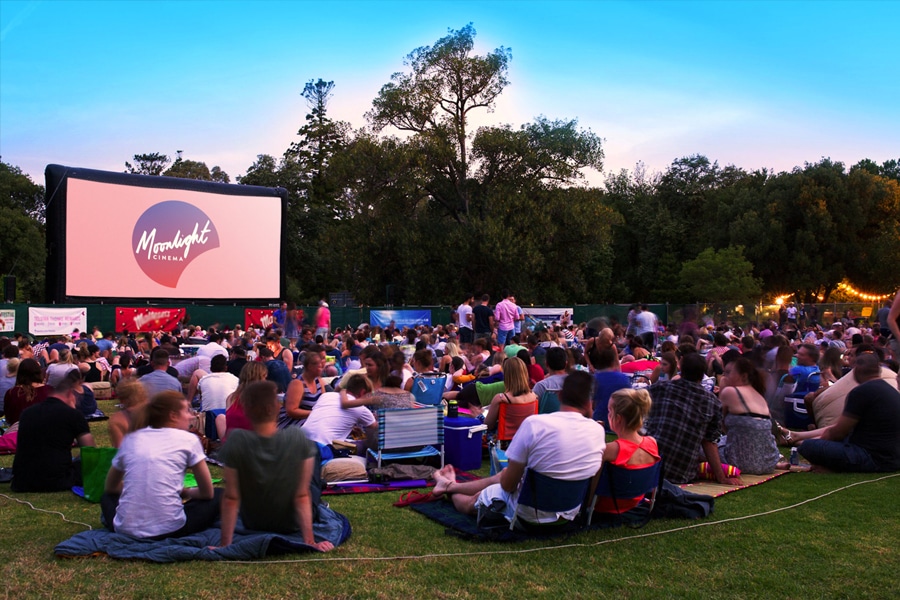 Moonlight Cinema
The Moonlight Cinema has become a staple Summer event across Australia. Dust off your picnic blanket and stock up on your favourite Rosé for this magical pop up cinema in Melbourne. Located on the Central Lawns at Melbourne Gardens, you'd be hard pressed finding a more atmospheric setting at which to enjoy the best new (and old) films.
Gate D Birdwood Avenue, Royal Botanic Gardens Melbourne VIC 3000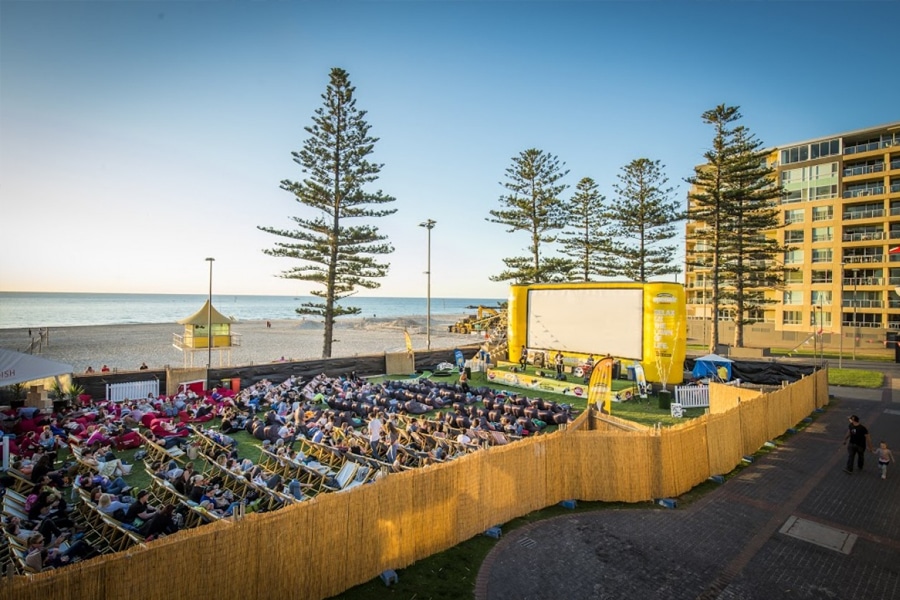 Openair Cinemas
Go for a stroll along St Kilda's idyllic beachfront before getting yourself comfortable at the American Express Openair Cinema. Enjoy live music, sunset drinks, food and of course top-notch movies at this quintessential Summer event. Easily the most popular and best outdoor cinema in Melbourne, impress your date with this fun and romantic open air cinema.
South Beach Reserve, next to St Kilda Sea Baths, St Kilda VIC 3182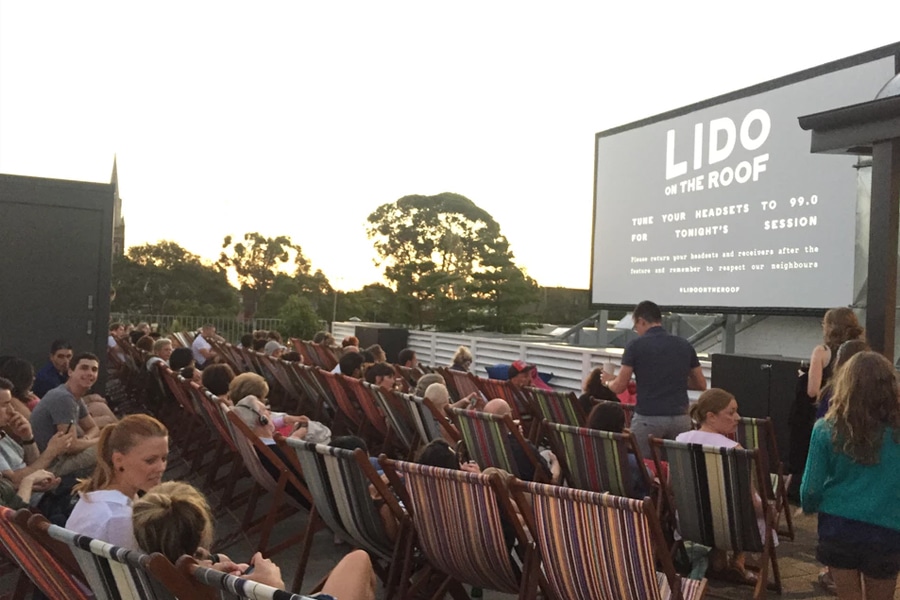 Lido Cinemas
Rooftop bars are some of the most popular places to hang out over the sunny Summer period. But we're stepping it up with the best rooftop cinema in Melbourne CBD – Lido Cinemas. Take in the fresh air and the city views while being entertained by a red-hot program of new releases and absolute classics. One day you can sob to the new hit, A Star is Born, the next you can relive the laughter inspired by Kindergarten Cop or Die Hard. Check out their rooftop cinema Melbourne session times to book in your favourite flick before they sell out.
675 Glenferrie Road, Hawthorn VIC 3122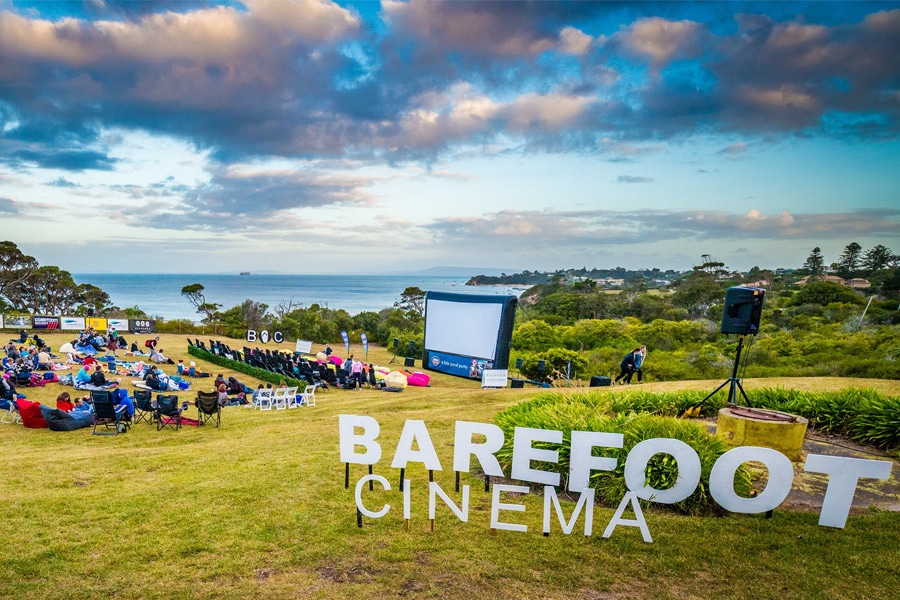 Barefoot Cinema
If you need an excuse to head to the picturesque Mornington Peninsula, look no further than the pop up cinema in Melbourne, Barefoot Cinema. This is the Summer experience you've been searching for – complete with lawn games, food trucks, air sacks and picnic blankets, stunning views and starlit evenings. This is much more than a mere outdoor movie experience, it's an entire afternoon of entertainment and nature ideal for a romantic date or a group of mates or a family trip.
Falklands Drive, Portsea VIC 3944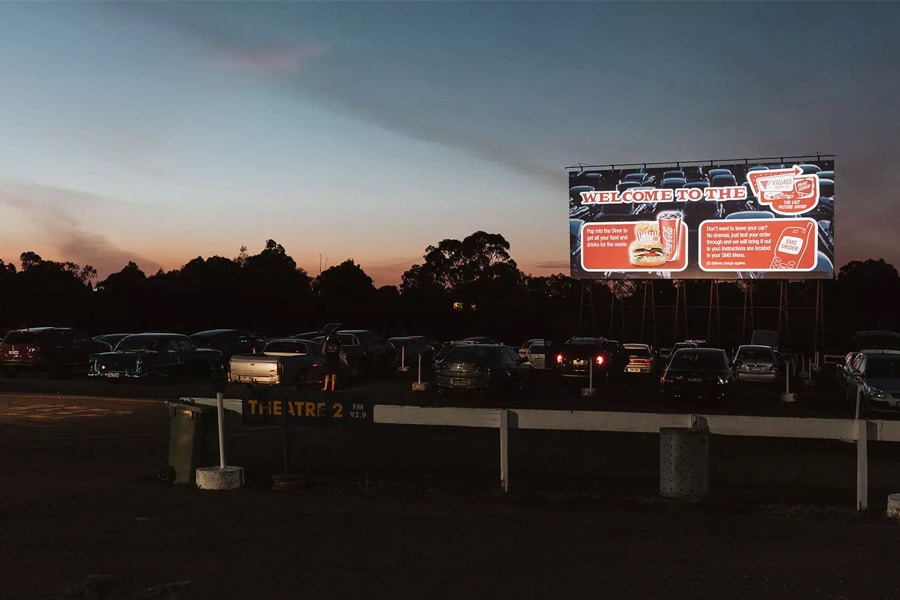 Village Cinemas Coburg Drive-In
Bring a carload of friends to the Coburg Drive-In and enjoy blockbuster movies on their huge 33 metre wide screen. Tune in to the sound via your car's FM stereo broadcast and enjoy the most old-fashioned and best outdoor cinema in Melbourne.
155 Newlands Road, Coburg North VIC 3058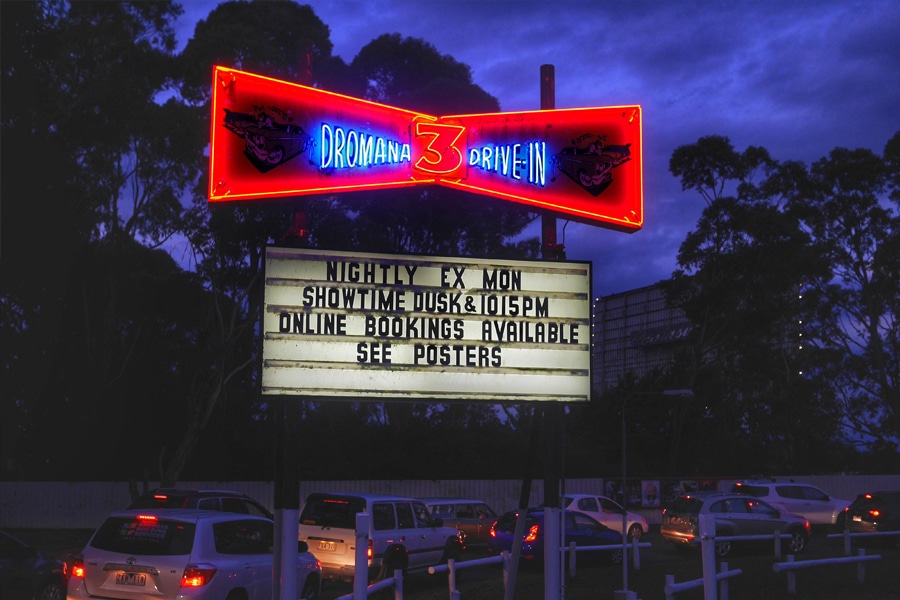 Dromana Drive-In
With four huge screen and two sessions each night, the Dromana Drive-In has a flick to suit every taste. Before your film be sure to eat at the iconic Shel's Diner, the unique 50's style American diner complete with back-seat benches, jukebox, tiled floors, movie memorabilia and your favourite shakes, burgers and fries. Out of the 60 that once existed, Dromana Drive-In is on of the only three drive-ins in Victoria.
133 Nepean Highway, Dromana VIC 3936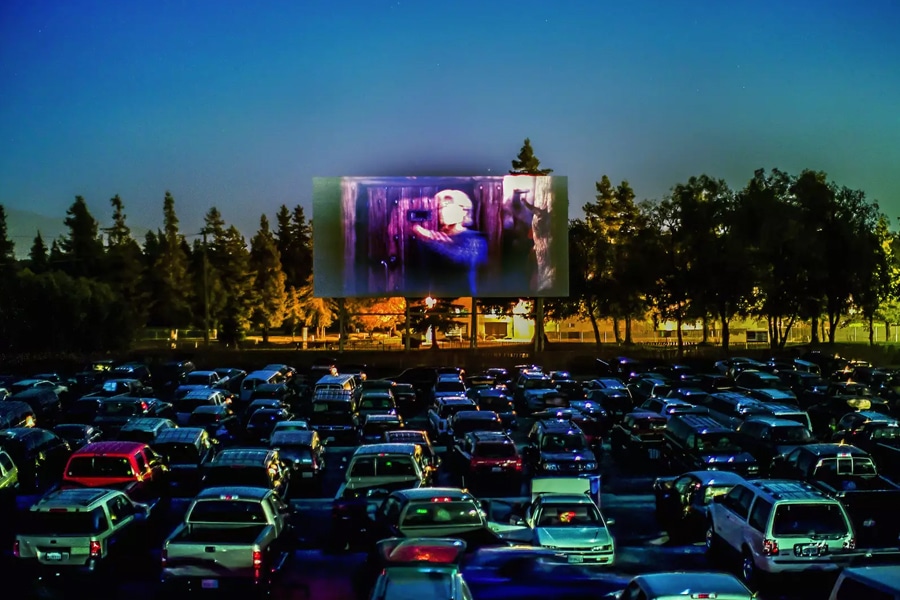 Lunar Drive-In
The Lunar Drive-In Theatre Dandenong is open all year round (except Christmas night) and is the largest drive-in theatre in Australia. Check out the latest blockbusters on one of their four screens for just $30 per carload and enjoy Aussie hamburgers at the Lunar Cafe. Operating for over 60 years, the Lunar Drive-In is the oldest and best outdoor cinema in Melbourne.
115 South Gippsland Highway, Dandenong VIC 3175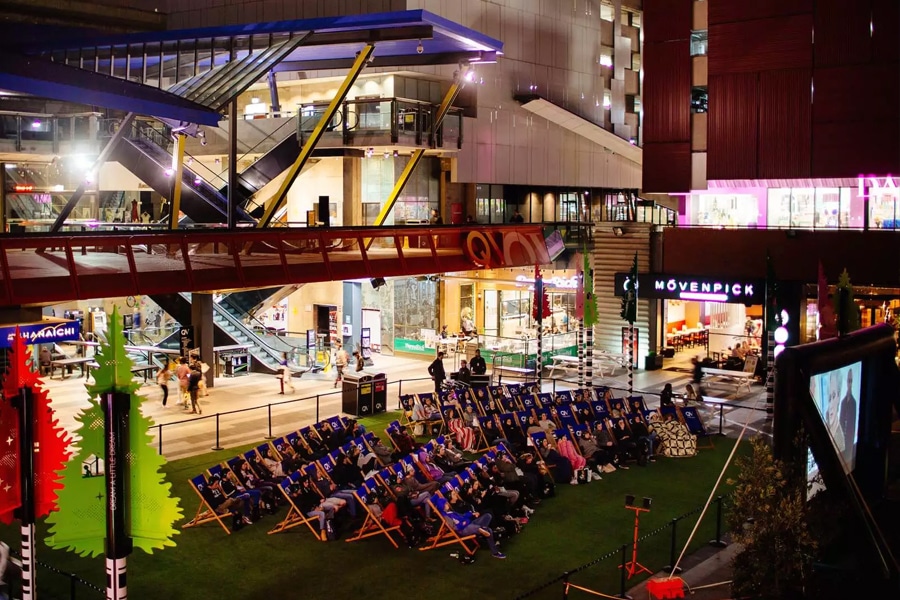 QV Cinema
Cult classics, recent blockbusters and themed film screenings are just the start of the action at QV Cinema. With live performances, guest appearances, pop up bars and doggie dress up nights, you're in a for an unforgettable evening of entertainment. For the best outdoor cinema in Melbourne, don't look past this highlight cinema event right in the CBD.
Cnr Swanston Street & Lonsdale Street, Melbourne VIC 3000
Palace Cinemas
As the stars light up at dusk so too does the screen at Westgarth Outdoor Cinema. Hidden behind their cinema lies a courtyard of breathtaking beauty, fitted with a huge outdoor pop-up cinema in Melbourne ready to captivate audiences with high-quality new releases. Unwind with a bubbling spritz or premium beer and take advantage of their high definition headphones for an unforgettable cinema trip in a novel 1920s architectural setting.
89 High Street, Northcote VIC
---
You'll also like:
40 Best Rooftop Bars in Melbourne
14 Most Luxurious Day Spas in Melbourne
15 Best Golf Driving Ranges in Melbourne
---