16 Best BINGE TV Shows to Watch Right Now
Australian streaming service BINGE is chock-a-block full of ripper TV shows. You can find anything from top-notch crime dramas to gut-busting comedies to heart-pumping action and out-of-this-world sci-fi. The best part? It's owned by Foxtel, who nabbed the coveted WarnerMedia contract including HBO, which means BINGE is the place to be for the hottest TV in town (we're talking The Last of Us, White Lotus, Euphoria, and more).
Best Shows on BINGE
If you're new to BINGE and feeling overwhelmed by the choices, don't worry – we've got you covered. Check out our list of the 16 best BINGE TV shows to watch right now.
1. The Last of Us
Based on the extremely popular Naughty Dog PlayStation game, The Last of Us TV show has catapulted into mainstream culture and even people who haven't played the game are obsessing over this heartwarming (yet also wildly unsettling) show. After a global pandemic destroys most of civilisation, a survivor takes charge of a 14-year-old girl who may be humanity's last hope. With top-notch cast members like Pedro Pascal (The Mandalorian, Wonder Woman 1984) and Bella Ramsey (HBO's His Dark Materials and Game of Thrones) this show certainly deserves its acclaim.
IMDB rating: 9.2
Starring: Pedro Pascal, Bella Ramsey, Gabriel Luna
Release year: 2023
2. The Leftovers
Based on Tom Perrotta's novel of the same name, The Leftovers takes place in a small town in New York after a mysterious event known as the "Sudden Departure" causes 2% of the world's population to suddenly disappear without explanation. The series follows the residents of the town as they struggle to come to terms with the event and its aftermath. Running for just three seasons from 2014 until 2017, the show received critical acclaim for its performances, writing, and direction.
IMDB rating: 8.3
Starring: Justin Theroux, Amy Brenneman, Christopher Eccleston
Release year: 2014
3. The White Lotus
If you haven't watched The White Lotus yet then boy oh boy are you in for a treat. With two wildly popular seasons under its belt, this HBO show created by Mike White takes place in a fictional luxury hotel in Hawaii (season 1) and then Taormina (season 2) and is a sharp social satire that follows the various exploits of guests and employees of the fictional White Lotus resort chain. Both funny and dark, the show has received critical acclaim, with Jennifer Coolidge (who stars in both seasons) receiving her first Golden Globe for her role in the series.
IMDB rating: 7.9
Starring: Jennifer Coolidge, Jon Gries, F. Murray Abraham
Release year: 2021
4. Succession
With the fourth and final season just dropping in March, Succession has proven a major HBO hit and one of the most popular BINGE Australia TV shows. The show centres on the Roy family, owners of the global media and entertainment empire Waystar RoyCo. As the family's patriarch Logan Roy (Brian Cox) begins facing health issues, plenty of family drama boils to the surface as the Roys fight for control of the company. The show has been praised for its sharp writing, complex characters, and standout performances and has received a huge number of awards and nominations including Emmy Awards, Golden Globe Awards, and Critics' Choice Television Awards.
IMDB rating: 8.8
Starring: Nicholas Braun, Brian Cox, Kieran Culkin
Release year: 2018
5. House of the Dragon
If you're not a diehard Game of Thrones fan, you might be confused by House of the Dragon and where and when it takes place within the GoT realm (No? Just us?). Basically, House of the Dragon is a spinoff series of Game of Thrones and focuses on events that took 200 years before GoT. The series chronicles the history of House Targaryen, a family of dragonlords who conquer the Seven Kingdoms of Westeros with their clan of mighty dragons. If you're a GoT fan, you'll love this show. However, even non-GoT fans have been obsessing over how good this series is!
IMDB rating: 8.5
Starring: Rhys Ifans, Matt Smith, Fabien Frankel
Release year: 2022
6. The Sopranos
A serious classic, of course, The Sopranos had to earn a place on our list of the best shows on BINGE. Premiering in 1999 and running for six seasons until 2007, this show is widely considered to be one of the greatest television series of all time. The series follows the life of legendary Italian-American mobster Tony Soprano as he tries to balance the demands of his crime syndicate with his family life. What's amazing about this show is how it seamlessly blends crime drama, black comedy, and psychological thriller all into one. It's an oldie but a goodie for a reason!
IMDB rating: 9.2
Starring: James Gandolfini, Lorraine Bracco, Edie Falco
Release year: 1999
7. Industry
For one of the best drama series on BINGE, you've gotta check out Industry. It provides an inside look at the mysterious world of high finance, following a group of young bankers as they navigate the fast-paced, high-stress environment of Pierpoint & Co's London office, where sex, drugs, and intense competition shape their professional and personal lives.
IMDB rating: 7.1
Starring: Myha'la Herrold, Marisa Abela, Harry Lawtey
Release year: 2020
8. Euphoria
Euphoria is one of the most real and raw shows on BINGE and for good reason. Following a group of American high schoolers as they survive the wild world of drugs, sex, and social media, this series isn't afraid to tackle heavy topics like addiction, mental health, and sexuality. The cast, led by the wildly popular Zendaya as Rue Bennett, absolutely kills it in each scene, with the show's cinematography, acting, and real portrayal of teenage life earning it multiple award nods, including Emmys, Golden Globes, and Critics' Choice Awards.
IMDB rating: 8.4
Starring: Zendaya, Hunter Schafer, Angus Cloud
Release year: 2019
9. Barry
Both intensely dark and extremely funny, Barry follows the titular character Barry Berkman, an ex-soldier from the Midwest, as he navigates life as a hitman and aspiring actor. This dark comedy has received critical acclaim for its performances, particularly from Bill Hader and co-star Henry Winkler who does an exceptional job playing the role of an eccentric LA acting coach. It's such a unique show and incredibly binge-able, so get onto it ASAP.
IMDB rating: 8.4
Starring: Bill Hader, Stephen Root, Sarah Goldberg
Release year: 2018
10. Peacemaker
Based on the DC Comic character Peacemaker, this binge-worthy show is a spin-off series based on the successful 2021 Suicide Squad movie. Starring John Cena as the title character, Peacemaker follows the life of a former soldier and pacifist who uses – to put it lightly – extreme methods to achieve peace. If you're a DC Comics fan, no doubt you'll rate this BINGE Australia show.
IMDB rating: 8.3
Starring: John Cena, Danielle Brooks, Freddie Stroma
Release year: 2022
11. What We Do in the Shadows
What We Do in the Shadows is peak comedy and follows three vampire housemates who are just trying to navigate the challenges of contemporary life while also introducing a recently turned hipster to the benefits of being…well…undead. The show is a mockumentary-style comedy and has been praised for its humour, performances, and its unique take on vampire storytelling.
IMDB rating: 8.6
Starring: Kayvan Novak, Matt Berry, Natasia Demetriou
Release year: 2019
12. The Rehearsal
Armed with a construction crew, legion of actors, and seemingly unlimited resources, The Rehearsal follows Nathan Fielder helping ordinary people prepare for life's biggest moments by "rehearsing" them in carefully crafted simulations of his own design. From trivial moments like confessing to a lie to more complex situations, Fielder commissions extravagant sets with every detail recreated. It's one of the best side-splitting comedies on BINGE, so get ready for some big-belly laughs.
IMDB rating: 8.6
Starring: Nathan Fielder, Journey Baker, Anna Lamadrid
Release year: 2022
13. This is Going to Hurt
For the ultimate comedy-drama on BINGE, check out This is Going to Hurt. A six-part series that premiered on BBC Two, it re-tells the diaries of a junior doctor working in the NHS on an obstetrics and gynaecology ward in the early 2010s. It takes an honest yet comical look at the life of young doctors as they attempt to balance their work struggles and personal lives.
IMDB rating: 8.4
Starring: Ben Whishaw, Ambika Mod, Rory Fleck Byrne
Release year: 2022
14. And Just Like That
Look, with a 5.7 IMDB rating you might be wondering why And Just Like That is on this list… and honestly, we reckon this show's been robbed. As a continuation of the incredibly popular Sex and the City Series, And Just Like That features Sarah Jessica Parker, Cynthia Nixon, and Kristin Davis reprising their roles as Carrie Bradshaw, Miranda Hobbes, and Charlotte York as they navigate their personal and professional lives in their 50s. Is it corny? Yes. A little cringe sometimes? Also yes. But if you're a SATC fan, it's a bit of feel-good nostalgia that'll have you hankering for more.
IMDB rating: 5.7
Starring: Sarah Jessica Parker, Cynthia Nixon, Kristin Davis
Release year: 2021
15. Perry Mason
A reboot of the popular 1950s legal drama, Perry Mason follows the life of a criminal defence lawyer in 1930s Los Angeles. The show has a more noir and gritty tone than the original series and focuses on the origin story of the character and how he became a defence attorney. If you love a crime/thriller combo, you'll love Perry Mason, hands down.
IMDB rating: 7.5
Starring: Matthew Rhys, Shea Whigham, Eric Lange
Release year: 2020
16. Mare of Easttown
Kate Winslett absolutely kills it in Mare of Easttown. Starring as Mare Sheehan, a small-town Pennsylvania detective who is investigating a murder case while also dealing with personal problems, this is Winslet at her finest. Not to mention the series also features a stand-out ensemble cast including Julianne Nicholson, Jean Smart, Angourie Rice, Evan Peters, Guy Pearce and heaps more A-list talent.
IMDB rating: 8.4
Starring: Kate Winslet, Julianne Nicholson, Jean Smart
Release year: 2021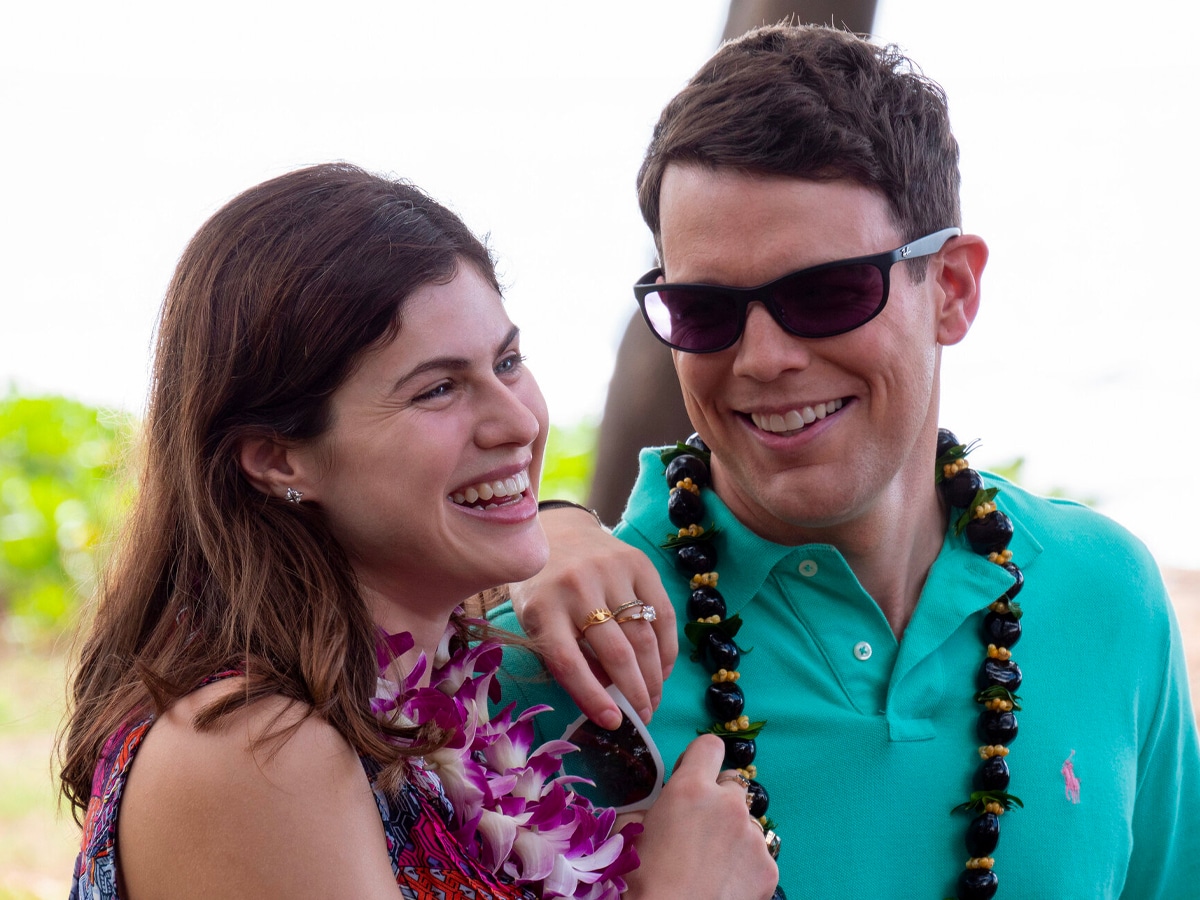 Key Things to Consider for BINGE TV Series
So, you want to know more about BINGE in Australia and if it's worth your hard-earned cash? Here's what ya need to know.
BINGE Exclusives
BINGE is an Australian streaming service that was launched in 2020 as an alternative to Foxtel Now. It's owned by Streamotion, a subsidiary of News Corp and a sister company to Foxtel. Though not officially a Foxtel product, BINGE has access to the same content rights that News Corp has acquired for Foxtel.
BINGE also has access to a range of exclusive shows and movies you won't find anywhere in Australia as the platform is built on partnerships with major content providers such as HBO, NBCUniversal, and Warner Bros.
Cost of BINGE
The Basic plan starts at $10 per month, the Standard plan is $16 per month and the Premium plan is $18 per month. The main differences between these plans are the number of simultaneous screens that can watch and the video quality available
Does BINGE Offer a Free Trial?
Yes! BING offers a 2-week free trial (14 days) to new customers on Basic, Standard, and Premium subscriptions.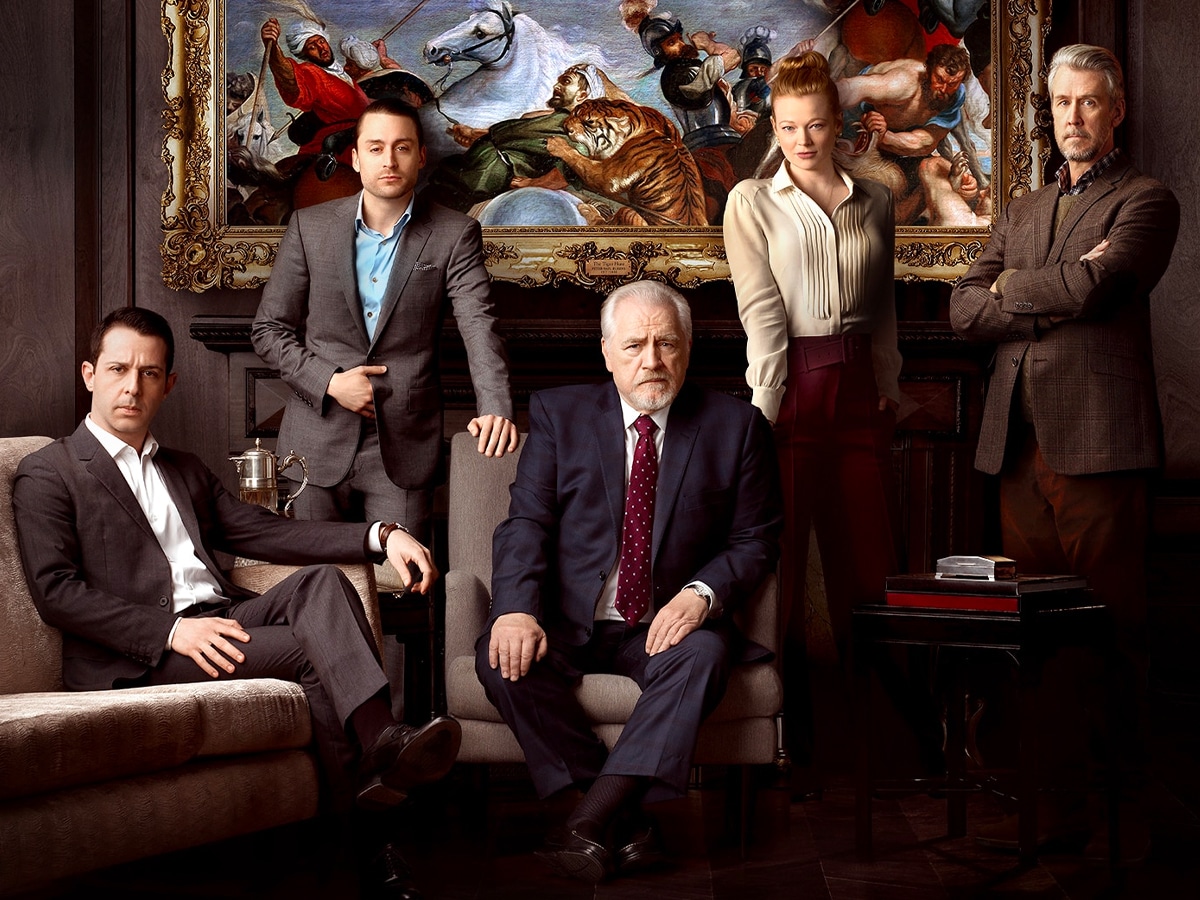 How We Chose The Best Shows on BINGE
Look, we may not be Hollywood royalty, but we've done our homework on the best shows you can find on BINGE. After hours of TV series marathons and careful analysis, we've narrowed down the cream of the crop. We took into consideration critical reviews, fan ratings on sites like Rotten Tomatoes and IMDB, and the series' overall impact on the industry. Every show on our list has a minimum IMDB rating of 7.1 (except one – but we'll get to that later), so you can trust that our picks are top-notch. Get ready for some seriously good binge-watching (sorry, had to) shows on BINGE
Best Binge Shows FAQs
Where can you watch The Last of Us in Australia?
You can watch HBO's The Last of Us in Australia on BINGE and Foxtel.
What shows does BINGE Australia have?
BINGE Australia has a range of incredible TV shows on file, including The Last of Us , White Lotus, What We Do in the Shadows, Barry and House of the Dragon.