'The Last Dance' Creators Set to Explore Baseball's Most Polarising Figure: Barry Bonds
Prepare to delve into the controversial saga of one of baseball's most divisive figures, a player who would rewrite the home run record and ignite a fiery debate. Finally,  HBO and Words + Pictures (the crew behind The Last Dance) have joined hands to produce a documentary about Barry Bonds. The news comes via Deadline, which reports that the currently untitled project has entered production and is being helmed by Keith McQuirter.
You'll also love:
Disney+'s 'Flamin' Hot': Who Would've Thought a Biopic About a Chip Would Be So Damn Spicy?
'The Office Australia' Confirmed By BBC and Amazon Studios
11 Best Streaming Services in Australia: Movies, TV Series & Sports
Barry Bonds is an undeniable force in the history of baseball and stands as both a celebrated icon and a lightning rod of controversy. Renowned for his exceptional power-hitting abilities, he holds the all-time MLB home run record with an astonishing 762 homers. Additionally, he set the single-season home run record with a remarkable 73 dingers. Moreover, Bonds holds the distinction of being the sole player in the league's rich history to amass over 500 home runs and steal more than 500 bases, a true testament to his exceptional skill set.
However, amidst his remarkable feats, Bonds became entangled in the notorious steroid scandal, which cast a shadow over his accomplishments and raised questions about the fairness of his achievements. This cloud of controversy has resulted in Bonds being denied entry into the esteemed Baseball Hall of Fame, an omission that sparks ongoing debates among fans, experts, and the baseball community. Regardless of one's stance on Bonds, his impact on the game is indelible. His prodigious power, exceptional versatility, and enduring legacy make him a captivating figure in the complex narrative of baseball history.
HBO's upcoming Barry Bonds documentary promises to offer a captivating narrative that delves into the multifaceted journey of the baseball legend. From his modest origins, the film will trace Bonds' remarkable ascent to the pinnacle of the sport, showcasing his extraordinary rise to prominence. It will also not shy away from exploring the tumultuous period that followed, shedding light on the challenges and setbacks that marred his career.
Per Deadline, "The untitled HBO Sports Documentary will tell the story of Barry Bonds, baseball's single-season and all-time home run king, from his beginnings as the son of All-Star Bobby Bonds, and godson of the iconic Willie Mays, all the way up to his meteoric rise in the 1990s and 2000s. Using archival footage and original interviews, the film will chronicle Bonds' emergence as one of the game's most talented all-around players with the Pittsburgh Pirates and San Francisco Giants and then his years as a superstar with the Giants when he rewrote the record book in his late 30s amid controversy."
As per the release note, the documentary "will include a diverse cast of influential figures from Barry Bonds' life and career." Notably, it also mentions that "the opportunity for Bonds to actively participate and share his firsthand experiences remains available."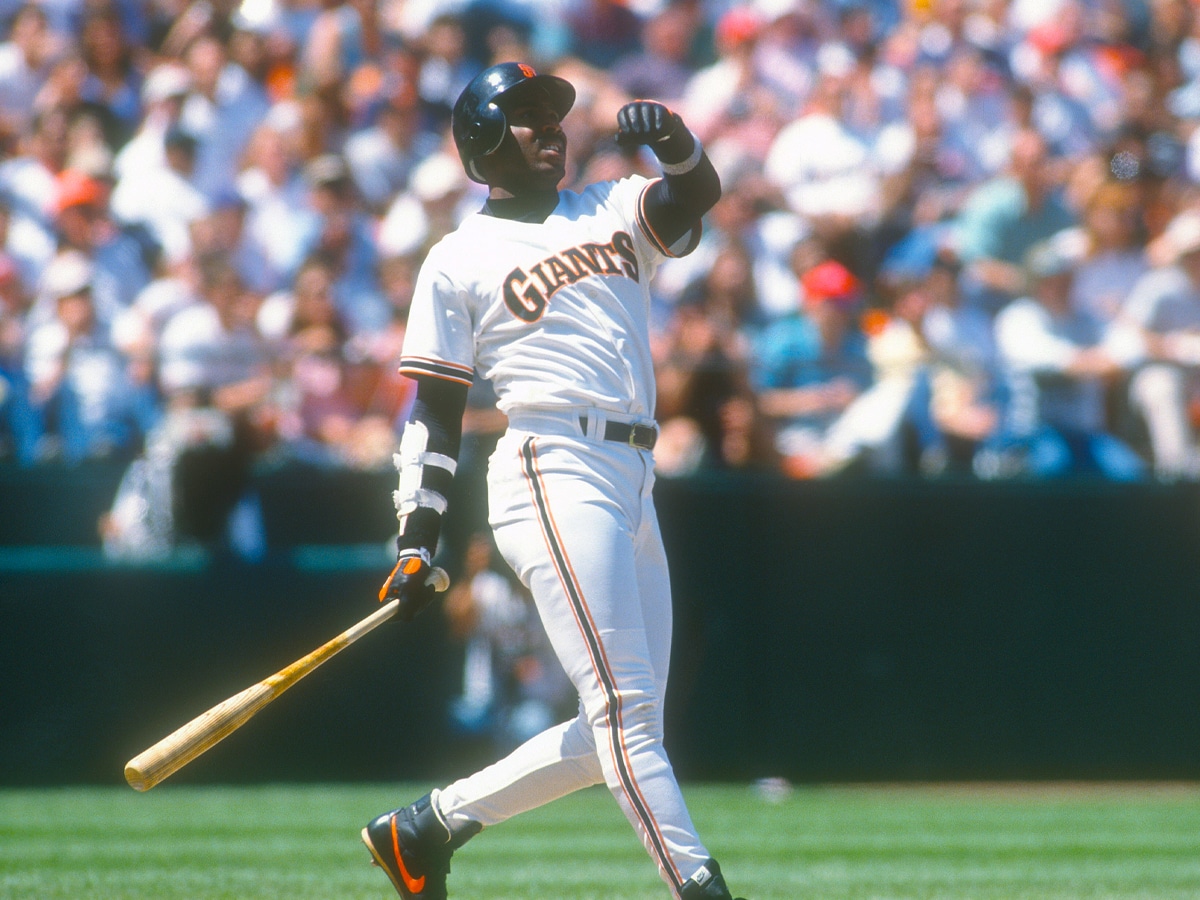 Interestingly enough, it so happens that the director of this documentary, McQuirter, also hails from the very city where Bonds made his mark with an onslaught of record-smashing triumphs in Major League Baseball. In a statement, McQuirter said, "Growing up in the San Francisco Bay Area in the 1990s, Barry Bonds was the ultimate superstar. You couldn't escape his name or his game, his story, or his personality. Every time he stepped up to the plate, the energy was electric – because he wasn't just competing with his contemporaries, he was competing with history. Bonds was undoubtedly controversial, but no matter how you felt about him, his pursuit of becoming the greatest player of all time was mesmerizing."
He further went on to add, "Through a series of interviews, we will illuminate the untold story of Bonds, providing an intimate look behind the scenes. It will all add up to a complex journey that was one of the most enduring and consequential tales in American sports history – a tale I can't wait to tell."
Besides directing, Keith McQuirter also serves as an executive producer alongside Connor Schell, Libby Geist, and Aaron Cohen for Words + Pictures; Colin Barnicle and Nick Barnicle for Barnicle Brothers and Ezra Edelman. Niema Jordan acts as the producer. As of writing, no release date or trailers have been revealed for the Bonds documentary.
You'll also love:
Disney+'s 'Flamin' Hot': Who Would've Thought a Biopic About a Chip Would Be So Damn Spicy?
'The Office Australia' Confirmed By BBC and Amazon Studios
11 Best Streaming Services in Australia: Movies, TV Series & Sports