Let's All Scream for the Ice Cream Glove
The snow cone catch now has a rival, and a glove made specifically for it. If you don't know baseball, then you may not be familiar with the snow cone catch. It's when you're fully extended, giving everything to catch the ball, and you just barely do, capturing that red-stitched orb with the tip of your glove. In the case of the Ice Cream Glove, this incredible catch makes the glove look like an ice cream cone and the ball like a single scoop of vanilla ice cream.
You'll also like:
'Shit the Bed' Hot Sauce Infused Vodka is Now a Thing
Williams F1 Team Saved By Driver's Dad
Sony REON Puts an Air Conditioner in Your Pocket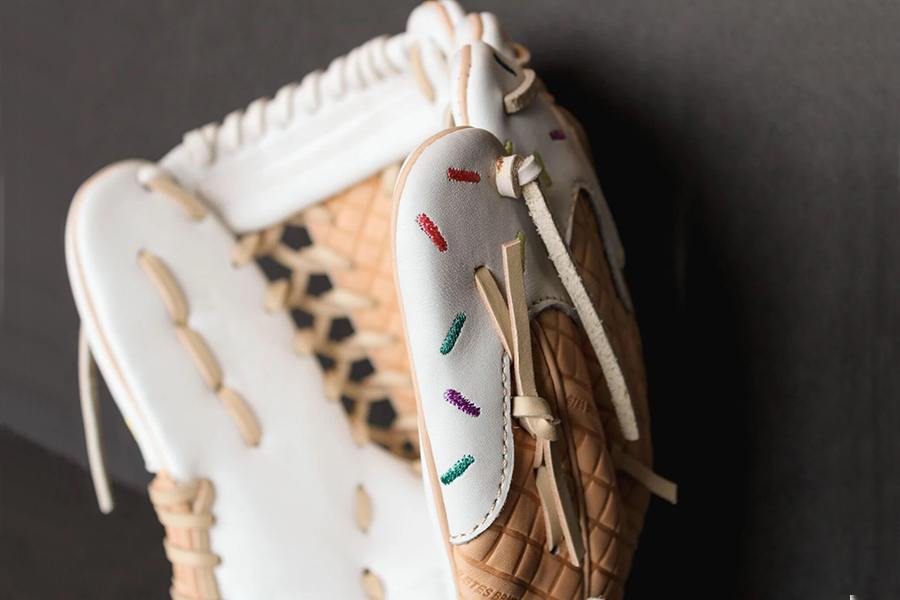 The design for the glove was dreamed up by Athletes Brand founder Kyle Mauch—when he was ten years old. It took a while for technology to catch up, but now the glove can finally be made. Featuring leather that has been stamped to resemble a waffle cone, the glove also has hand-cut white leather on the tips with embroidered sprinkles made to look like ice cream melting down the side of the cone. The glove comes in either chocolate or vanilla flavours. The glove is perfect for infield, outfield, and pitcher positions. For a limited time, you'll also receive a custom Ice Cream Glove hat with a leather patch, matching Ice Cream Batting Gloves, and custom embroidery of your choice on the thumb. The glove also comes with a limited edition shirt with the glove on the front pocket and the Athletes Brand Creamery logo on the back. The Ice Cream Glove and all the trimmings are available for USD$300.00.
Athletes Brand also supports Giving Sole, an organisation that was founded by Gavin Henss and his parents. The purpose of Giving Sole is to remind foster children that they are much more than what their circumstances dictate and that they have a voice that should be heard. The proceeds from the sale of the glove will go to benefit this important organization.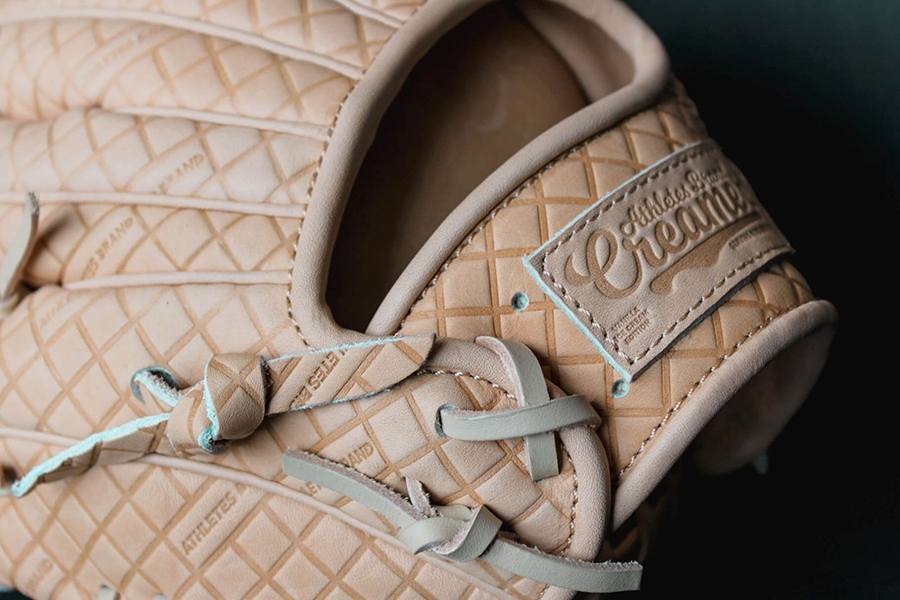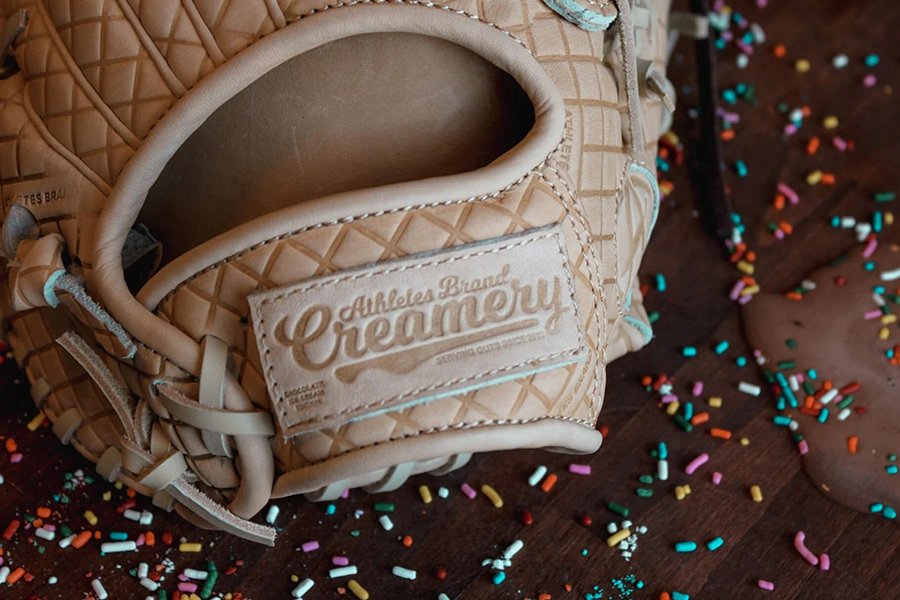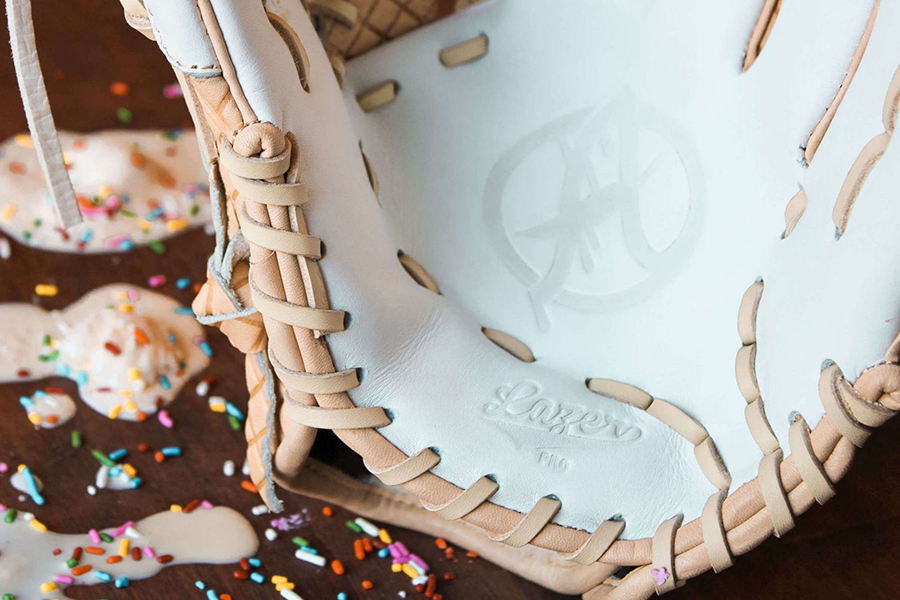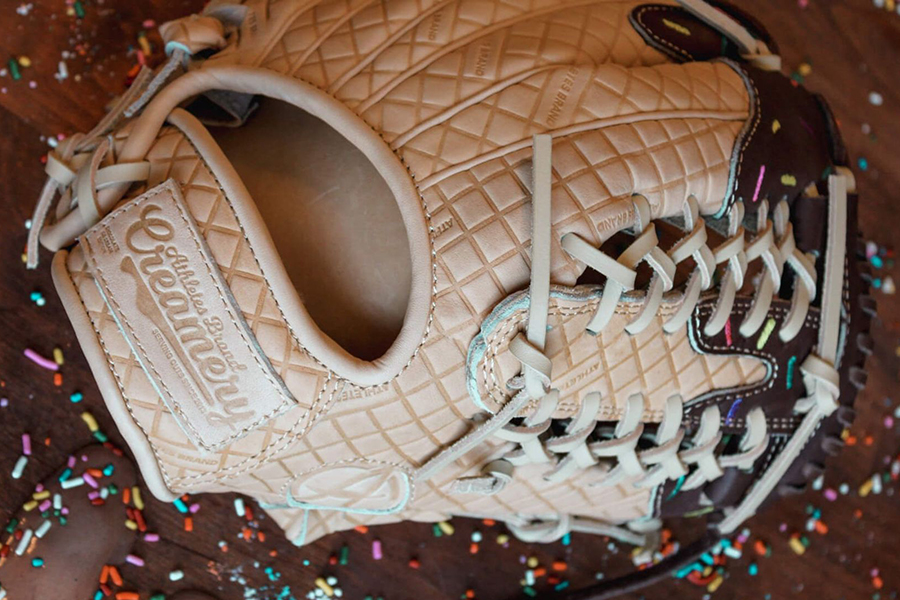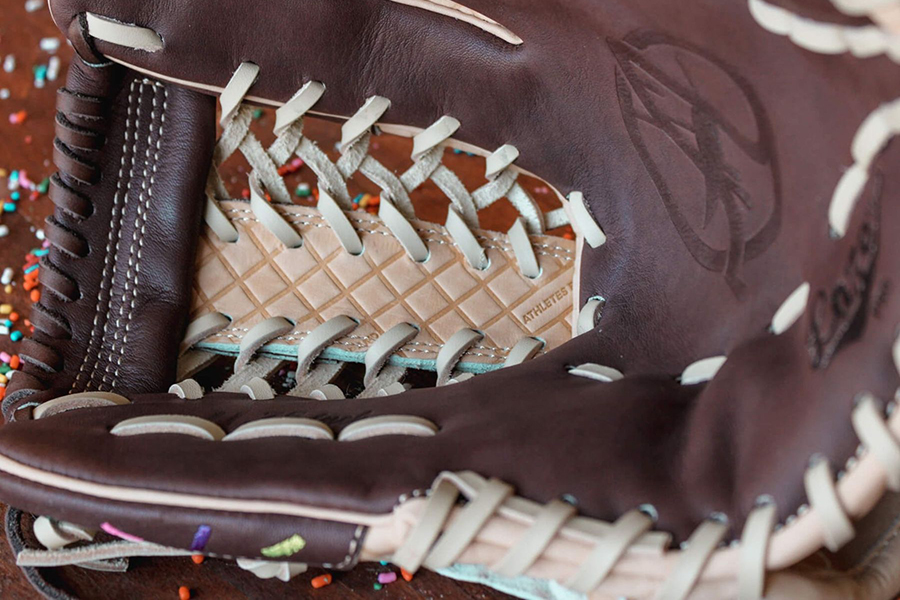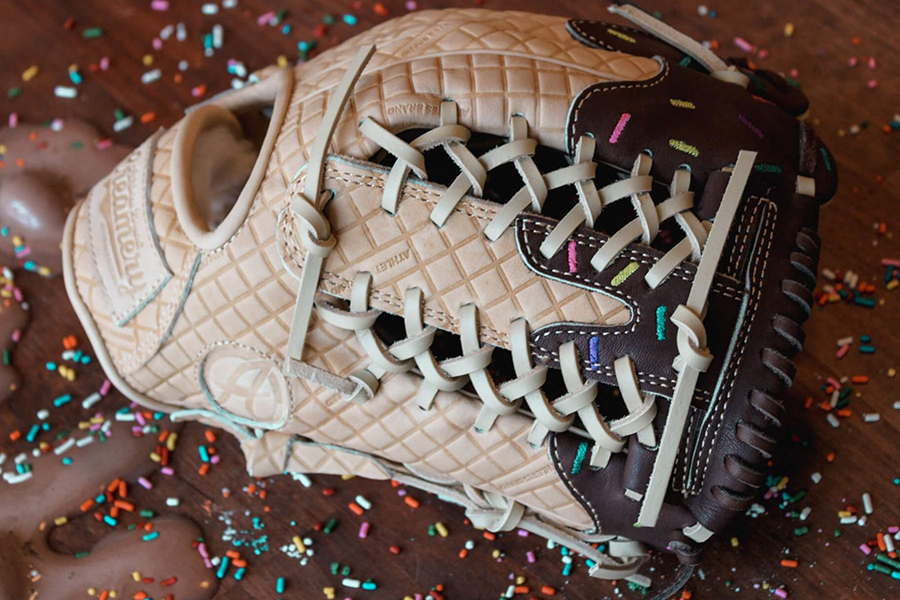 You'll also like:
'Shit the Bed' Hot Sauce Infused Vodka is Now a Thing
All Hail King Verstappen? F1's Most Controversial Championship Ever
Sony REON Puts an Air Conditioner in Your Pocket