Blacked Out – The Best Triple Black Sneakers
Black is always new and always current. You're never out of style when you're blacked out. Once you go black, you never go back. With some of these sneakers modern designs, you'd think we'd gone black to the future. Okay, okay–we'll stop with the sloganeering.  So here's the rundown of the best triple black sneakers.
---
You'll also like:
All White Season – The Best Triple White Sneakers
12 Best Sneaker Blogs
10 Top Sneakers You Can Wear to Work
---

Nike Roshe Run 'Triple Black'
The 'Roshe Run' has been a young addition to the ever-growing Nike family but has expanded quickly since its birth in 2012. It has been released in many colours, collaborations, patterns and textures. The 'Triple Black' colourway has been without a doubt one of its major successes. The simple running silhouette stripped down to its bare essentials has been a popular choice due to its versatility and price point. It is a shoe that provides individuals with an introductory taste to the intriguing world of sneakers and black sneakers alike.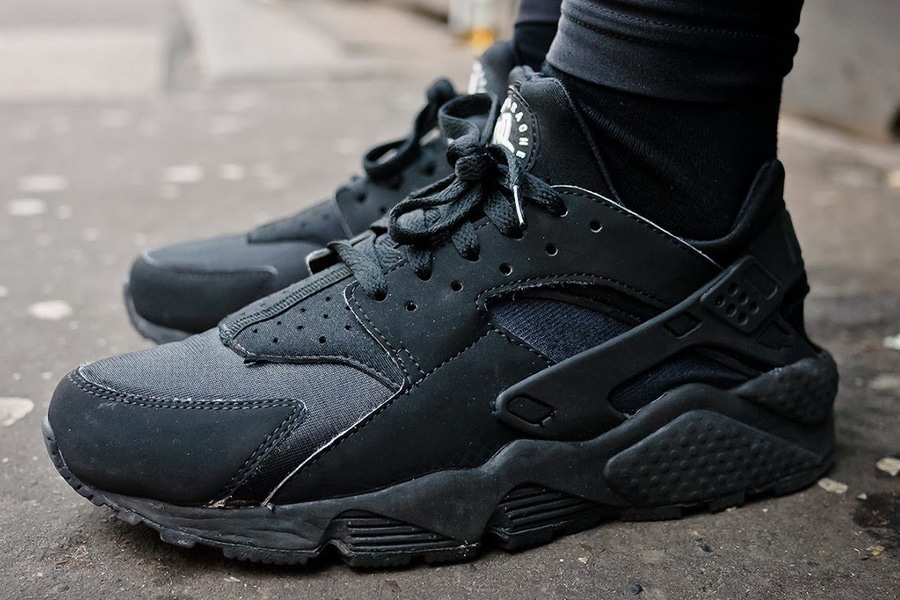 Nike Air Huarache 'Triple Black'
One of Tinkler Hatfield's classics dating back from its initial release in 1991. The elimination of the trademark 'swoosh' combined with neoprene fit gives the Huarache a sleek, smooth and unique feel on feet.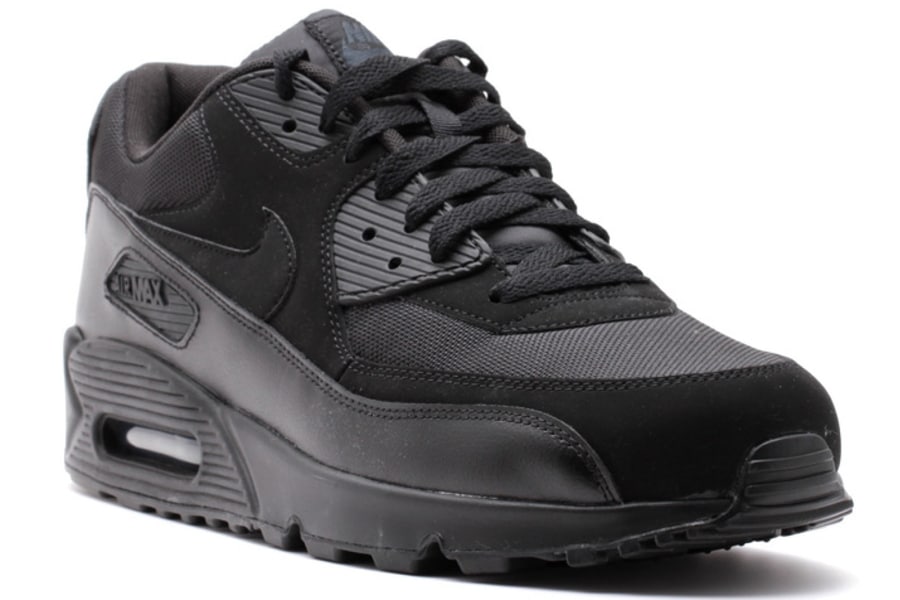 Nike Air Max 90 Essential Triple 'Black'
Once Nike began to insert their air cushioning technology into the midsole, it revolutionised athletic performance. Roll out the red carpet for the legendary Air Max 90. The style itself is legendary. Combined with the ever-so-popular 'triple black' colourway, you've got yourself the ultimate sneaker and one of the best black sneakers you've laid your eyes or feet across.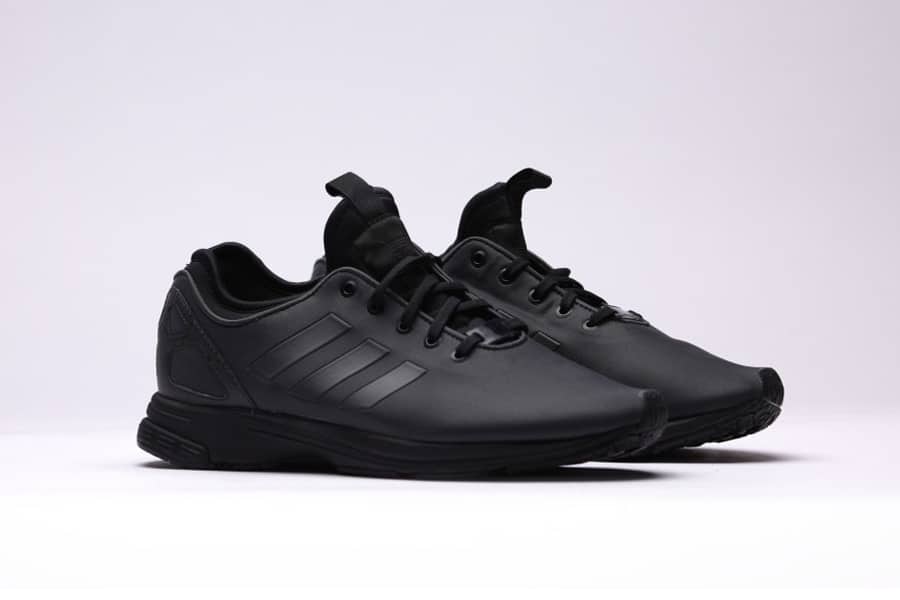 adidas ZX Flux NPS 'Triple Black'
The original ZX8000 stripped down to its simplest form with a modern touch. It is lightweight with a mesh upper. Sound familiar? The ZX Flux was released to be the direct competitor to Nike's Roshe Run. As it continues to surge through the sneaker market, it further adds fuel to the debate between the two powerhouses in the sporting world that reminds you of Messi v Ronaldo. adidas v Nike. Who is better?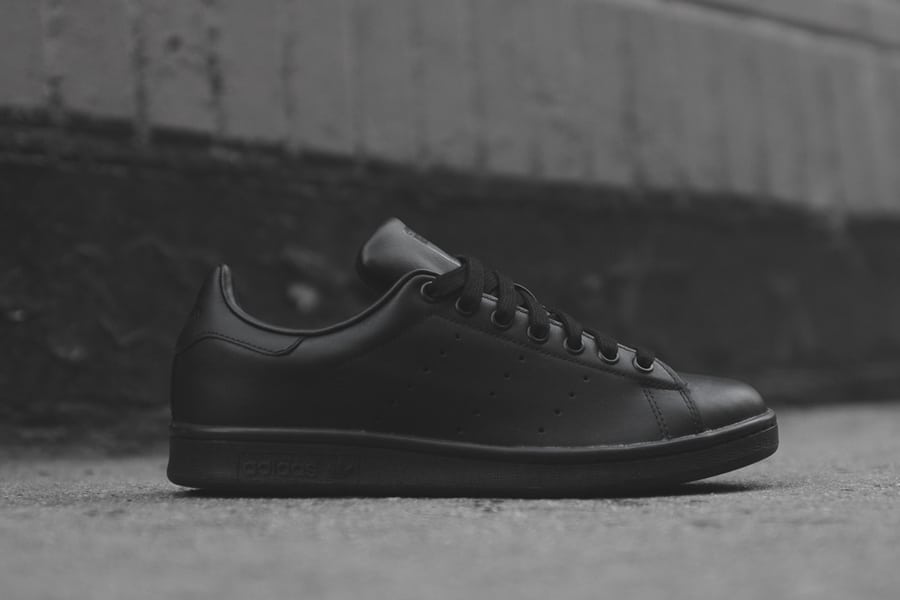 adidas Originals Stan Smith 'Triple Black'
Stan Smith had a huge resurgence last year. He has gone into overdrive recently with his collaborations with White Mountaineering, Pharrell, Yohji Yamamoto and Raf Simons. It has been the 'it' shoe for the sneaker community. You add the winning all-black combination and you got yourselves the most 'in' shoe right now.

adidas Originals Superstar Originals 'Triple Black'
It was 1983. Run DMC was in Madison Square. On their feet was the iconic 'shell top' black sneakers with stripes. The adidas Originals Superstar has been one of the 'originals' in the sneaker culture. The Supercolor collaboration with Pharrell last year reminded everyone why it was 'the' shoe back in the day and why it remains that in 2015 despite being older than everyone who wears it.

adidas Tubular Runner 'Black'
Its inner tire tube outsole can be defined as a poor man's Y3 Qasa. But bare in mind that adidas Originals head designer Nic Galway assisted with the design of Yohji Yamamoto's Qasa. Its sock-like fit has the comfort and feel of its more expensive brother (without the Y3 experience) for a third of the price.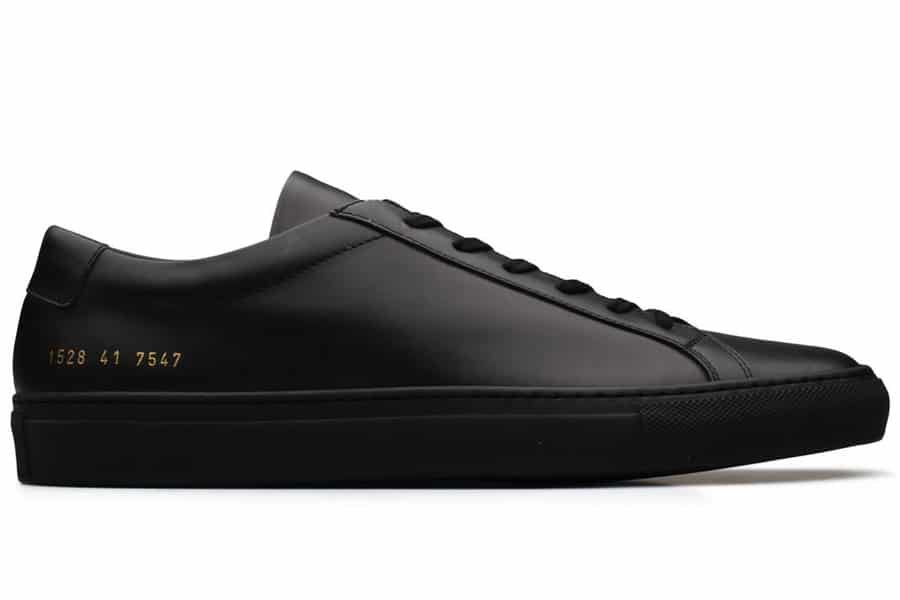 Common Projects Original Achilles Low 'Black'
Hey, it's the minimalist tennis looking shoe with the gold digits. A Mr Flavio Girolami and Mr Prathan Poopat production. Its construction is similar to adidas Stan Smith with careful consideration towards its quality and detail. The Original Achilles Low is by far the most popular and superior in its collection.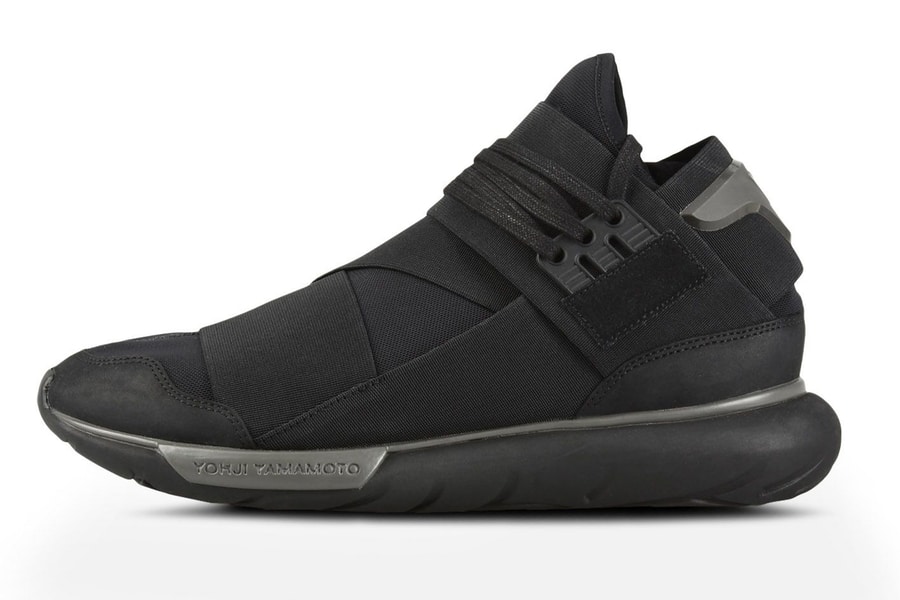 adidas Y-3 The Qasa High
There can't be a triple black sneaker list without one of Mr Yohji Yamamoto's finest creations. The Qasa High. Put the words aesthetic, comfort and simple together and these black sneakers have it all. The all-black colourway adds the finishing touch to its high-end fashion appeal. A sock-like fit accompanied by neoprene straps moulds to the individual's feet for that 'personalised' and 'unique' sensation.

Raf Simons Leather High Top Sneakers 'Black'
The astronaut sneaker. You will have an urge to travel to the moon with these black beauties strapped to your feet. The velcro fastening will keep them fitting snug so they don't fall off while you go on your Neil Armstrong-like journey.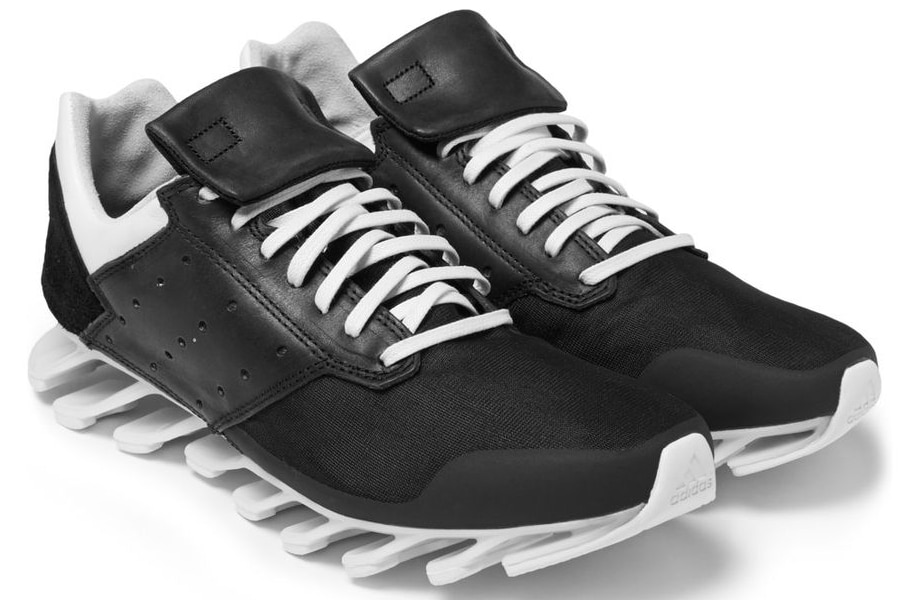 Rick Owens adidas Springblade Leather and Rubber Sneakers 'Black'
The performance running adidas Springblade Low and Tech Runner combined into their most advanced forms. Revamped, refined, restyled. The Rick Owens x adidas Springblade has the luxurious aesthetic look that sneakerheads have been accustomed to with Rick Owens.

Maison Margiela Future Leather High Top 'Black'
One of Mr Margiela's signature styles. Labelled as the 'future' shoe with it's clean looking, yet complex construction. It has concealed laces, with a leather covered velcro ankle strap, padded insole in an all leather upper sitting on a rubber sole. Even saying all that in one sentence is mind-boggling yet the aesthetics are super simple. Maybe an insight into what the future might be like? Simple looking silhouettes with high tech-fueled designs? Owning something this innovative dubbed to be the future doesn't come cheap though, but it is one for all the trendsetting sneakerheads.
Have you subscribed to Man of Many? You can also follow us on Facebook, Twitter, and Instagram.
---
You'll also like:
All White Season – The Best Triple White Sneakers
12 Best Sneaker Blogs
10 Top Sneakers You Can Wear to Work
---