For Sydney's best dressed, there's an exciting new destination that's ready and waiting to accommodate your every suiting requirement. Having recently opened its doors in our beautiful city's historic Strand Arcade, the new luxury boutique from Australia's pre-eminent suiting brand and our long-time friend, Brent Wilson, should be the first port of call for anyone seeking high-quality, made-to-measure suiting, and thanks to the store's dedicated team of elite tailors, you can rest assured every one of your sartorial needs will be met. Further, Man of Many readers have an even greater incentive to pay Brent Wilson's new location a visit – as if one were needed – thanks to an incredible exclusive offer of two made-to-measure suits for just AUD$1,000, that's strictly limited to the first 50 Man of Many readers – literally first in best dressed!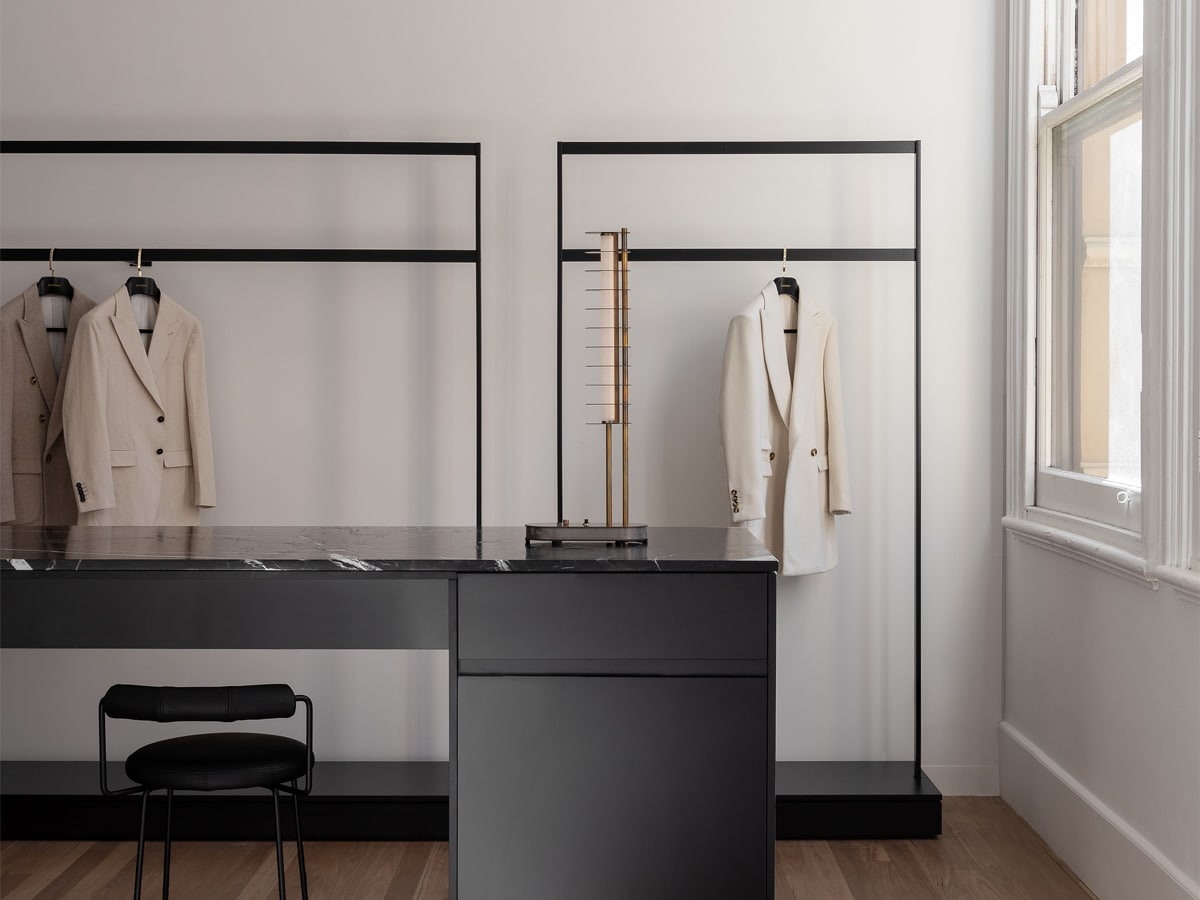 The immaculately appointed store – found on the Strand Arcade's prestigious second floor – is a well-dressed gentleman's wonderland, serving up the kind of sharply cut suits and accessories that have formed the foundation of Brent Wilson's well-earned reputation. From the moment you walk through the double doors you know you're not visiting just another tailor. The brand's founder and namesake has created a luxurious space that feels opulent, exclusive and sophisticated, while simultaneously spacious, private and welcoming. It seems nothing can slow Brent Wilson's roll, and now this premium new location provides an impeccable encapsulation of the brand's continued growth and future vision.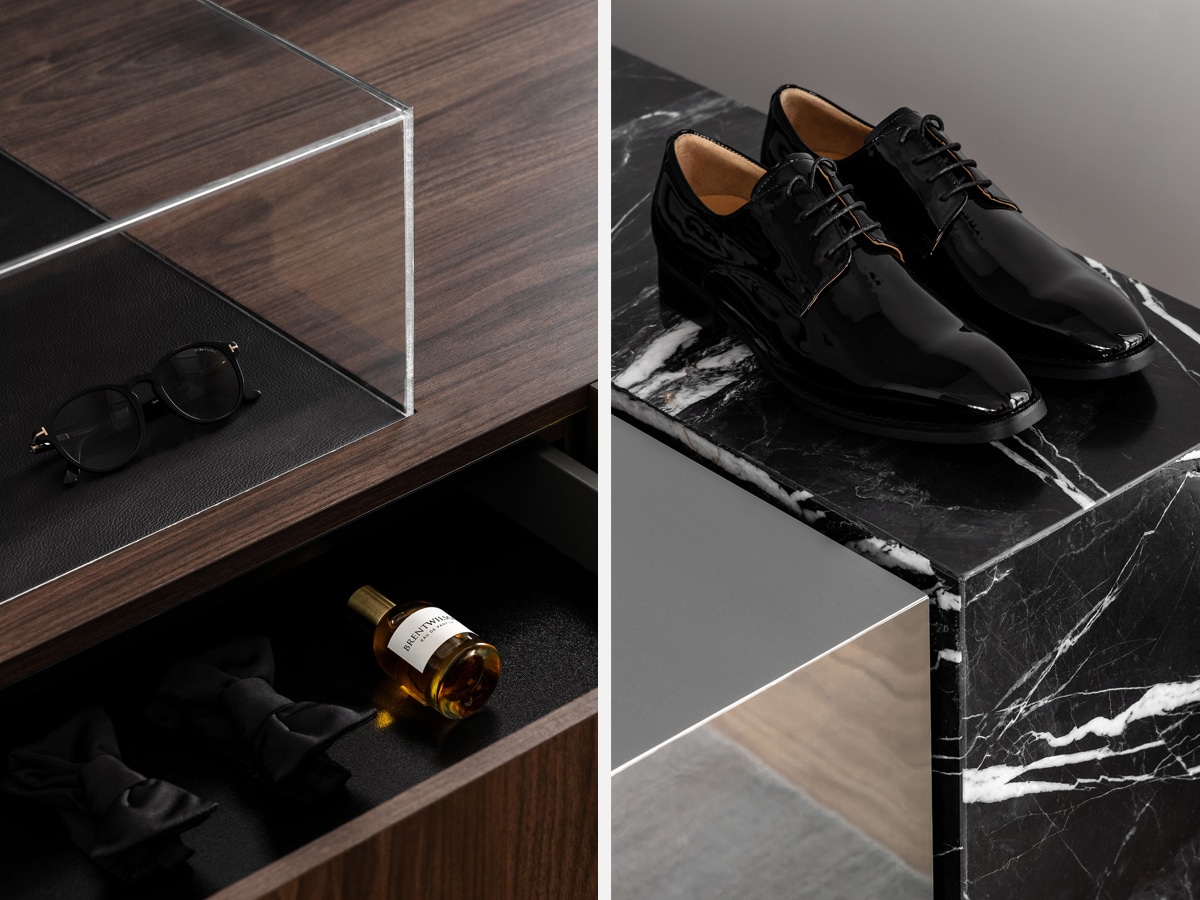 Having suited many of the who's who around Sydney (and Australia more broadly), Brent Wilson's suits offer textile quality and precision tailoring that outclasses far more expensive brands. This is reinforced by the fact that Brent Wilson suits have been worn by media personalities like Dr Chris Brown, Hamish Macdonald, David Campbell and Grant Denyer; as well as employees of Sydney's top law firms; luxury car dealerships like Porsche, Lamborghini, and Ferrari; Rolex stores; and Sydney's most successful real estate agencies. All this is to say that you can rest assured of the quality and the craftsmanship when those for whom money is no object choose Brent Wilson; the fact that the suits remain affordable just speaks volumes to the brand's commitment to helping Australian gents elevate their wardrobe.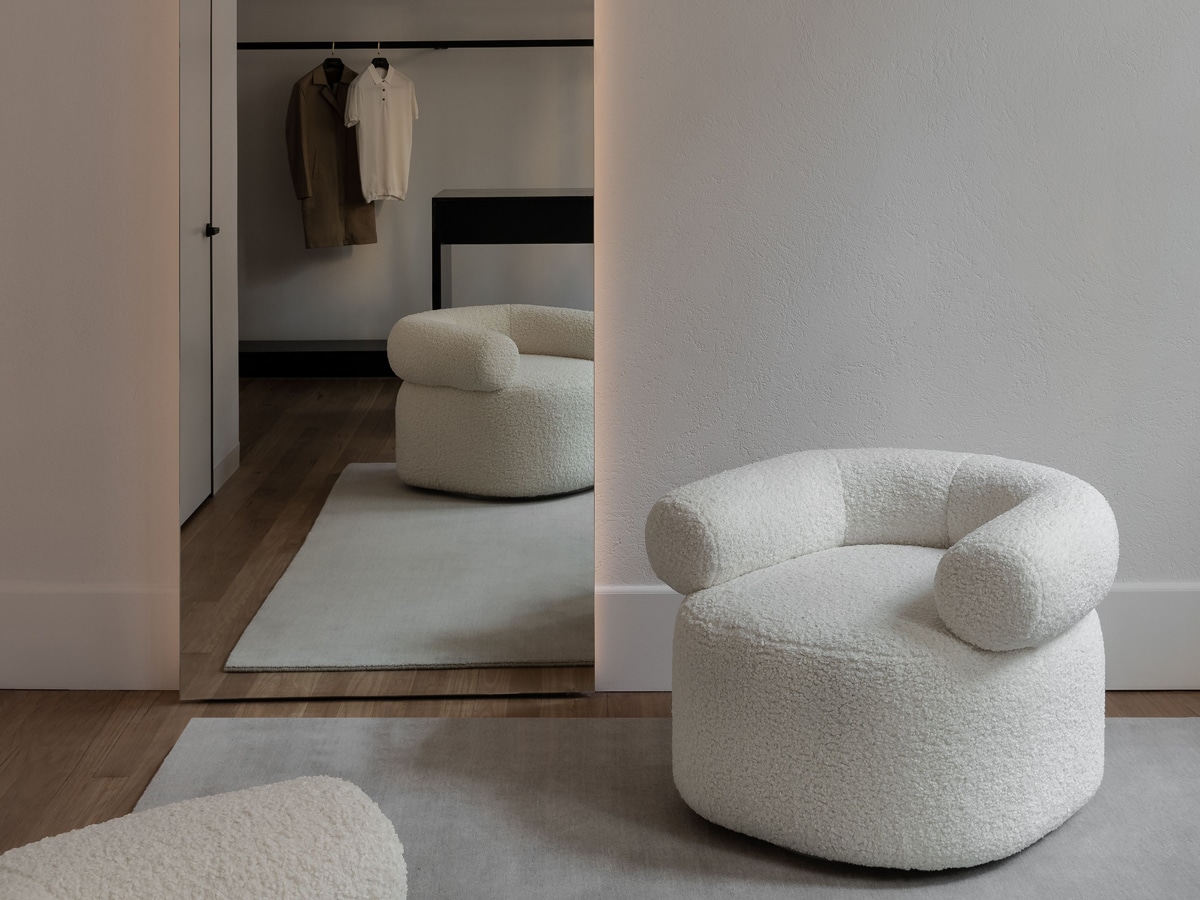 If you're planning on paying the boutique a visit – and you really should if you have any kind of formal event on the horizon – you'll want to give some thought to exactly what kind of suit you're after. As outlined in a previous conversation with Brent Wilson there are three suits every guy should own: black, blue, and grey, but even within those classic options there's plenty of room for customisations that will make a suit your very own.
For a start, we're big advocates of upgrading a two-piece by adding a vest, but you can also choose whether you want a notch or a peak lapel, belt loops or side tabs along with plain or cuffed hems on the pants, and the addition of a monogram for ultimate personalisation. No matter the combination of options, your new suit is sure to make you look and feel your very best. And while you're visiting, be sure to check out the brand's ever-growing range of premium shirts, polos, and knitwear, as well as essential accessories like cufflinks, buttons, and bow ties.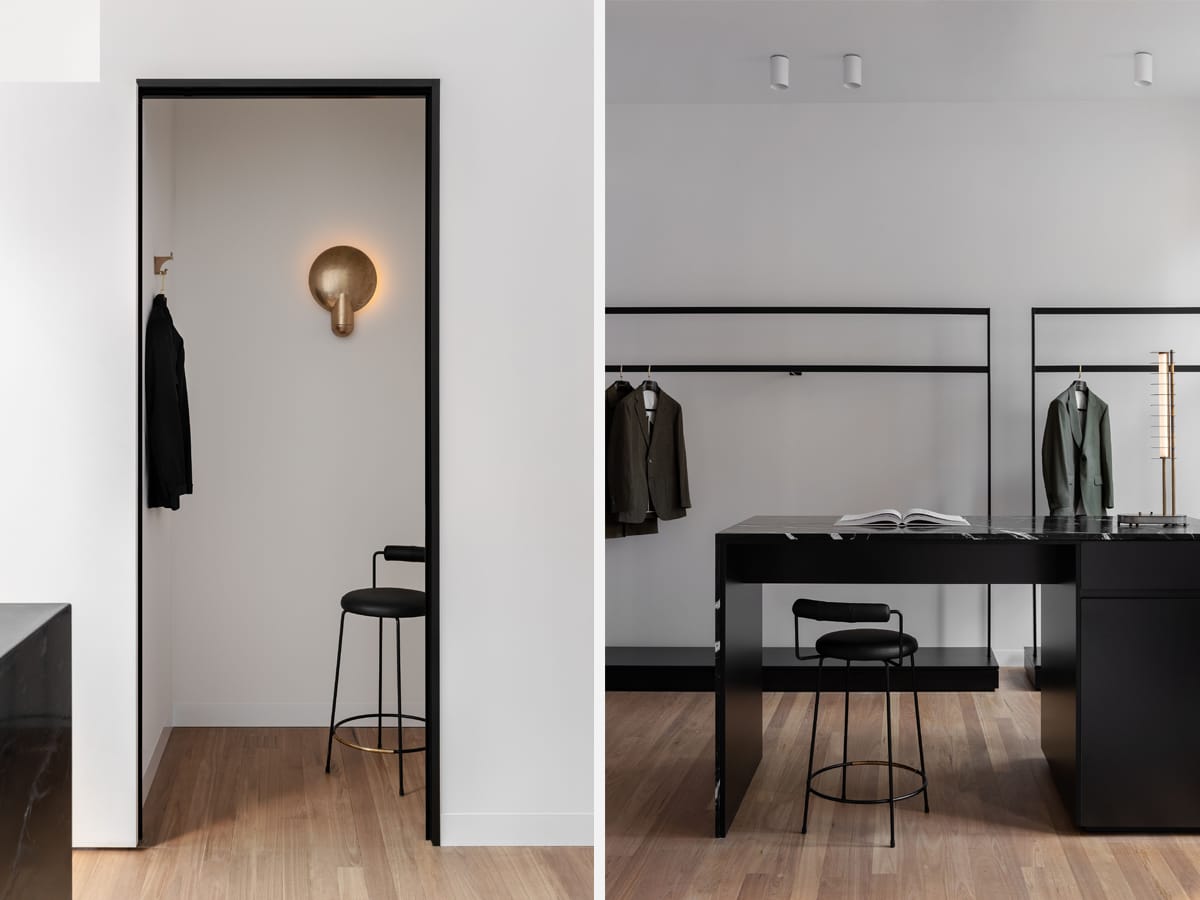 With the exceptional new store acting as a springboard, the Brent Wilson brand is ready to launch into the next phase, all the while maintaining an uncompromising commitment to pairing the highest quality products with unmatched one-on-one customer service. Don't miss your opportunity to be a part of that journey – book an appointment for your very own pair of made-to-measure suiting masterpieces for just AUD$1,000 before it's too late!