Louis Vuitton Opens its First Restaurant and Bar
Louis Vuitton has just opened up its first-ever restaurant – Le Café V. LVMH Moet Hennessy had been exploring the idea of entering the hospitality business, and their first step has been the opening of Le Café V at their new flagship boutique in Osaka, Japan. The announcement followed up the brand's unveiling of the Sewelo, the second largest rough diamond ever discovered (it measures 1,748 carat).
The opening of the restaurant suggests that Louis Vuitton will be looking for even more opportunities. In fact, Michael Burke, the chairman and chief executive officer of Vuitton, hinted at more eateries and even hotels at the announcement of the restaurant. "We think the so-called experiential luxury is something that will be important in the future," stated Louis Vuitton's chief financial officer Jean-Jacques Guiony. The restaurant falls right in line with recent acquisitions for LVMH. Just 18 months ago the brand acquired Tiffany, which owned the Blue Box Café at its Fifth Avenue Flagship. LVMH also picked up Belmond Ltd., which includes 46 luxury hotel, restaurant, and train and river cruise properties in 24 countries.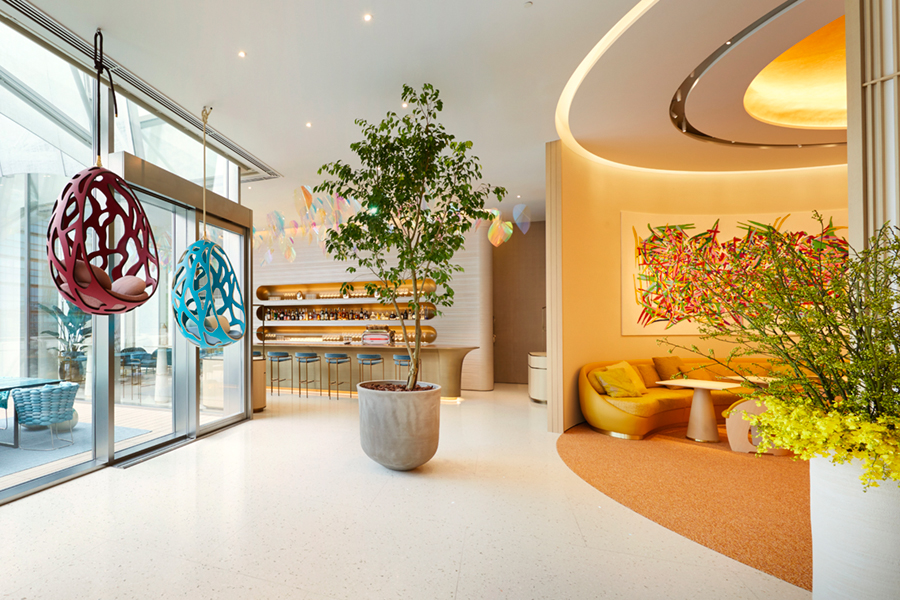 With spending on gourmet food and fine dining rising 6 percent in 2019, according to the Altagamma Worldwide Luxury Market Monitor by Bain & Co., getting into the hospitality business is a wise move on LVMH's side. Luxury cruises also saw an increase, gaining 9 percent. Private yacht and jet sales jumped 5 percent while fine wines and spirits also saw a 5 percent increase. Personal luxury goods like those made by Louis Vuitton? They only rose 4 percent.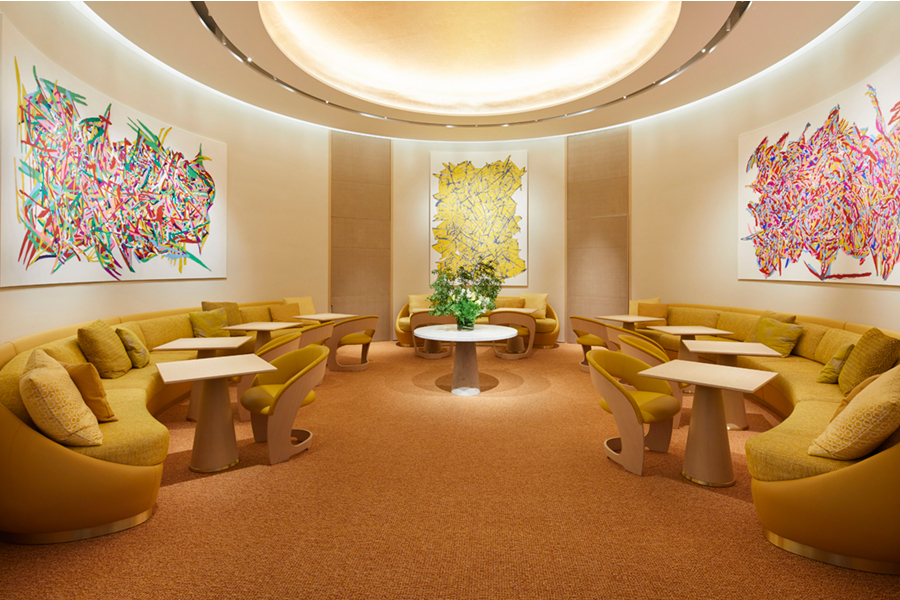 The menu for the restaurant, located on the top floor of the four-level Vuitton maison, is by celebrated Japanese chef Yosuke Suga. There is also an adjoining bar and a terrace. A lucky few will also be able to enjoy dinner at the Sugalabo V in an open kitchen.