Meet the Perfect Weekender Bag for the Modern Man
In Partnership with Oak & Rove
An ideal weekender bag should be as versatile as the very man who owns it and not without the luxurious touch. It should deliver timeless quality and seamless organisation at every turn. It should exist at the crossroads between premium design and palpable functionality. Should you agree with any of this or all of the above, we have just the bag for you.
Brought to you from Oak & Rove, the Kennedy Weekender Bag is a masterpiece of dynamism and sophistication. With full-grain leather accents, durable hardware, roomy compartments, and a nylon twill exterior, it strikes the perfect balance between style and performance. A modern man of fine taste wouldn't accept anything less and nor should he. Like that very same man, the bag is dressed to impress and always ready for action.
Look beyond the Kennedy's water-resistant exterior to find three built-in compartments: a waterproof shoe compartment, a tech compartment, and a fully-lined main compartment. Also featured are two front-facing external pockets for things like pens, passports, and boarding passes. Everything harmonises within a compact and effortlessly mobile frame, thereby driving home the travel-friendly vibe. Pack your things, grab the leather handle, and go.
Meanwhile, the essence of travel is built into Oak & Rove's very DNA. The brand's journey started back in 2015, when founder Harrison Bevins left the corporate world behind with the dream of running his own business. That dream took him on a one-way journey through Asia, where he bounced between factory visits, important meetings, and rugged accommodations.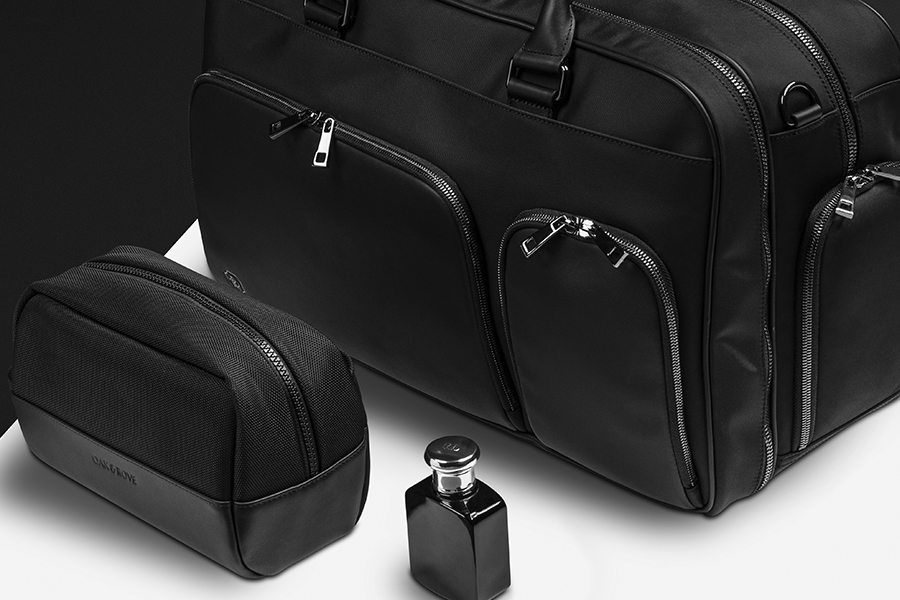 Bevins was in it to win it, but his travel gear was struggling to keep pace. As he discovered, luxury bags were too costly, leather bags too heavy, and purely functional bags too ugly. His vision took shape: create a bag that's equal parts accessible, functional, stylish, durable, and affordable. It should exude confidence and intelligence while being every bit as versatile as the modern traveller. Oak & Rove was thus born.
Vision has become reality and the Kennedy Weekender is everything the brand intended it to be. Boasting a handsome aesthetic, compact design, spacious compartments, ergonomic straps, and durable construction, the bag is ready for pretty much any environment or occasion. Take it to boardroom meetings and then to the airport without missing a beat. Now you're rolling like a modern man.