John Waters is the New Face (and Moustache) of Saint Laurent
There is something unmistakably edgy about a Saint Laurent campaign. Brooding and moody, the old monochromatic scenery is as iconic as the clothes themselves. But if there's one thing the brand has a habit of doing, it's tapping an assortment of surprisingly stylish celebrities for a black and white visual feast. This year, the heritage fashion-house has gone for filmmaking royalty.
You'll also like:
5 Looks From Moncler's FRAGMENT Collection to Dominate the Streets
NYC Fashion Icon Jeff Staple on the 'Natural Evolution' of Streetwear
11 Best Men's Fashion Trends for Spring 2020
Following the recent Lenny Kravitz SAINT LAURENT Fall 20 Campaign, filmmaker, artist and leading gay-rights activist John Waters has been named as the face of the brand. That's right, the infamous pencil-thin moustache has finally hit the French fashion icon's front page.
It's little wonder why Saint Laurent has chosen Waters for the role. The esteemed director and filmmaker has made a career out of pushing the boundaries. The trailblazing artist penned some of the most interesting films in modern history, from Pink Flamingos to Hairspray, with a trademark flair for creativity and individuality.
"I was always drawn to forbidden subject matter in the very, very beginning," Waters said in an interview with Robert K. Elder. "The Wizard of Oz opened me up because it was one of the first movies I ever saw. It opened me up to villainy, to screenwriting, to costumes. And great dialogue. I think the witch has great, great dialogue."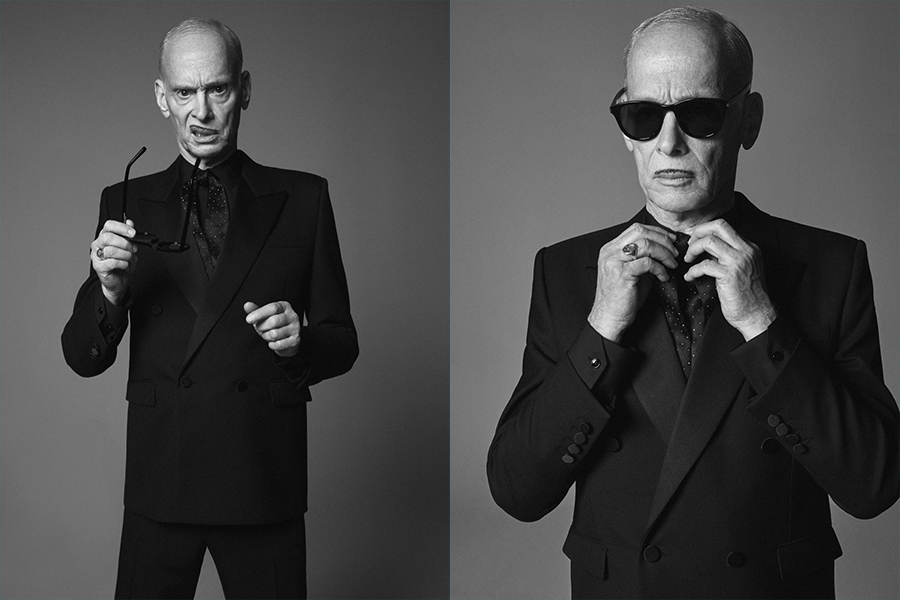 The cult icon broke new ground in the 1980s when he introduced the world to Divine, arguably cinema's most iconic drag queen, encouraging the world to embrace acceptance and promote equality.
It's a sentiment Saint Laurent is capturing by backing the legendary filmmaker and activist as its latest campaign figure. With a sleek black suit and drawn-on moustache to match,  Water's signature style is confirmation that a little individuality never goes out of style.
You'll also like:
5 Looks From Moncler's FRAGMENT Collection to Dominate the Streets
NYC Fashion Icon Jeff Staple on the 'Natural Evolution' of Streetwear
11 Best Men's Fashion Trends for Spring 2020