Montblanc Sartorial Leather is Dressed for an Urban Jungle
For this bold collection, Montblanc dressed 8 of its finest leather carry options in stunning shades of blue and grey camo patterns. Neither of which would be of any use during tactical situations. Still, you can utilise this collection to tackle the urban jungle in sweet, sophisticated style.
Printed on Saffiano leather, the camo pattern brings an unexpected twist to the clean aesthetics of Montblanc Sartorial, a collection known for its effortless blend of traditional leather craftsmanship and modern elegance. While they're flexing their urban muscle here, the brand hasn't lost sight of its heritage. Despite modernising their repertoire, and crafting goods for new heights, their reputation for quality and sophistication is apparent in everything, from the Italian-sourced leather to the craftsmanship in the stitching.
With an adjustable and detachable shoulder strap, the Small Document Case is the ideal companion for work or study with storage solutions for laptops, phones, documents and other personal items.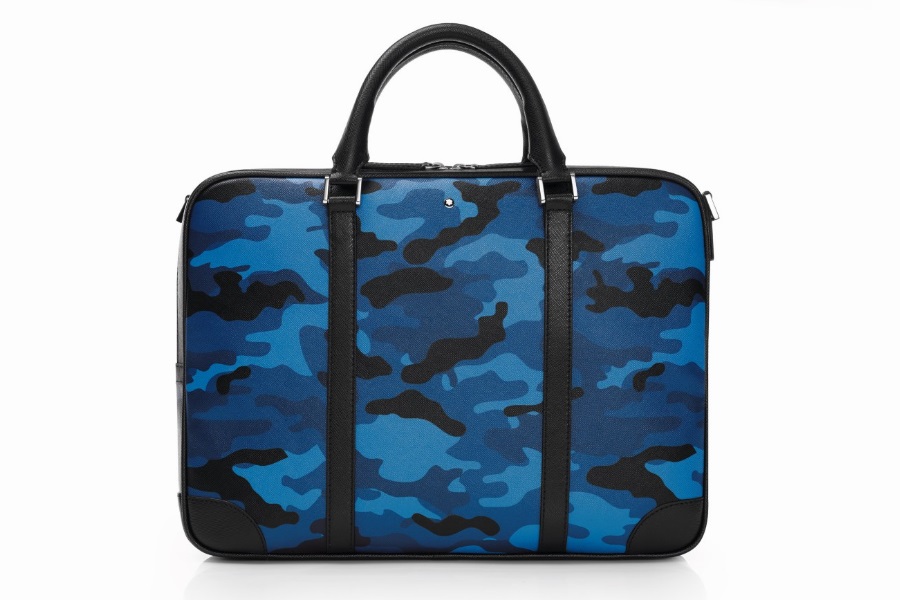 An essential bag for fast-paced expeditions across the city, the Small Backpack features three compartments and a zipped front pocket, as well as ample space for portable technology and other essentials.
Smaller leather goods in the Montblanc Sartorial camouflage pattern line up include a wallet designed for six credit cards with two banknotes compartments, a four-card wallet with a money clip, a larger zip-around 12-card wallet and a travel wallet designed to hold up to 16 cards, banknotes and a writing instrument. A business card holder and a 5-card pocket holder complete the assortment.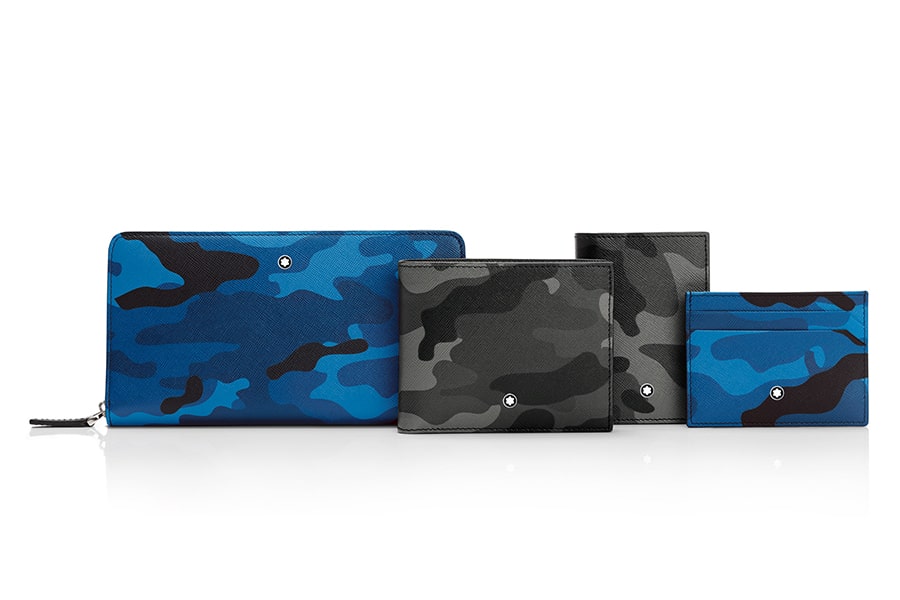 From meetings to workouts, it's the same Montblanc simple sophistication and smart functionality with a utilitarian pattern that never goes out of style. Montblanc's Sartorial camouflage pattern line is available now.
In other Montblanc news, the legendary Maison revealed its Gift of Writing Collection earned over $1 million for UNICEF.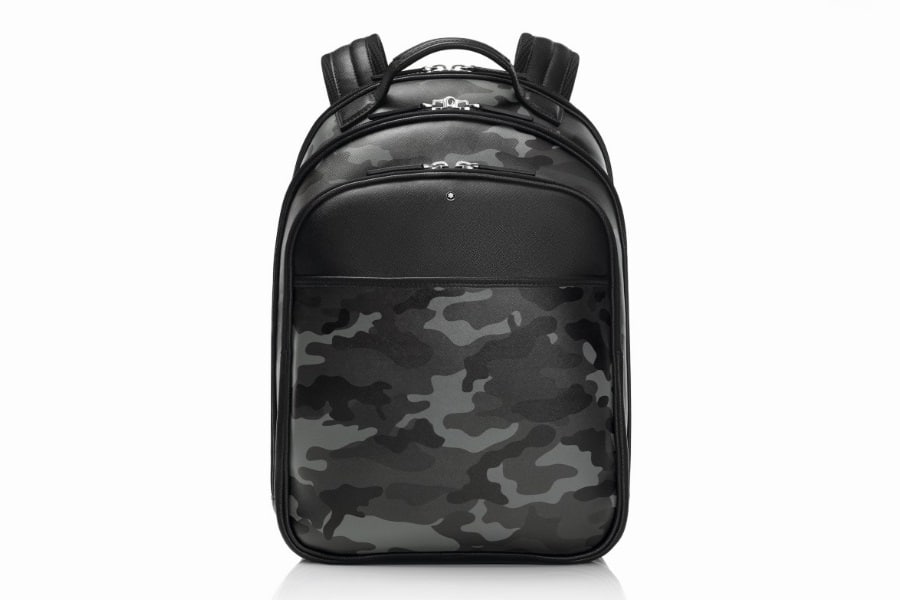 Have you subscribed to Man of Many? You can also follow us on Facebook, Twitter, Instagram, and YouTube.