This Online Store is the Go-To Place for Vintage Designer Clothes & Watches
Every bit as distinguished as the name would suggest, Vestiaire Collective is rapidly becoming the planet's foremost marketplace for secondhand luxury goods. In contrast to places like eBay or Amazon, the website places much greater emphasis on quality control, authentication, and premium brand names. Their wide-reaching network of global sellers collectively submits up to 3,000 hard-to-find items per day, making this a true one-stop-shop for vintage designer clothes and watches.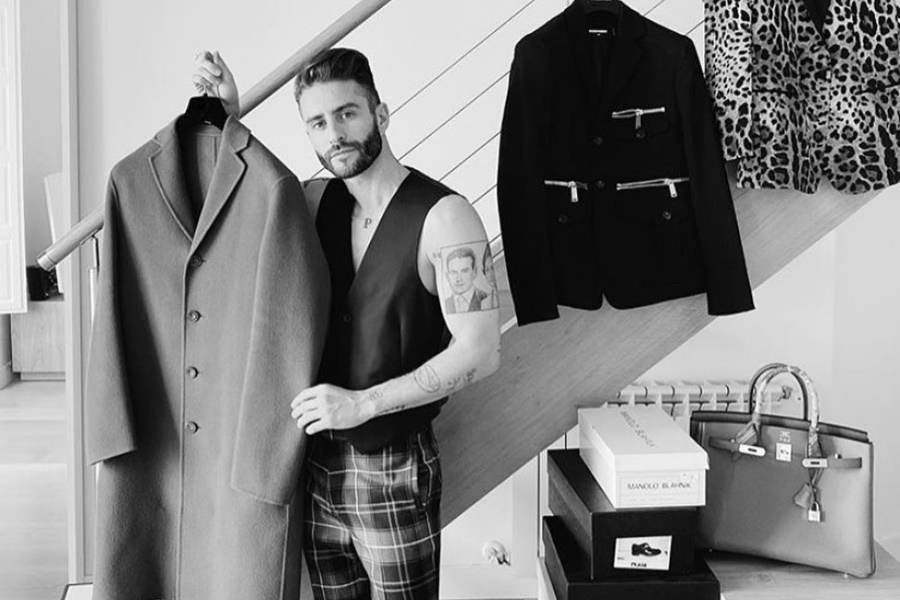 Should you want to spruce up your wardrobe with impeccable style, Vestiaire Collective definitely has you covered. Expect to find signature apparel from coveted brand names and for unbeatable prices. Using the site (as either a buyer or a seller) couldn't be easier and you're also welcome to sign up for a Premium Membership for exclusive benefits. No matter what your tier of participation, you're in great hands. Here are some of the site's top-selling brands: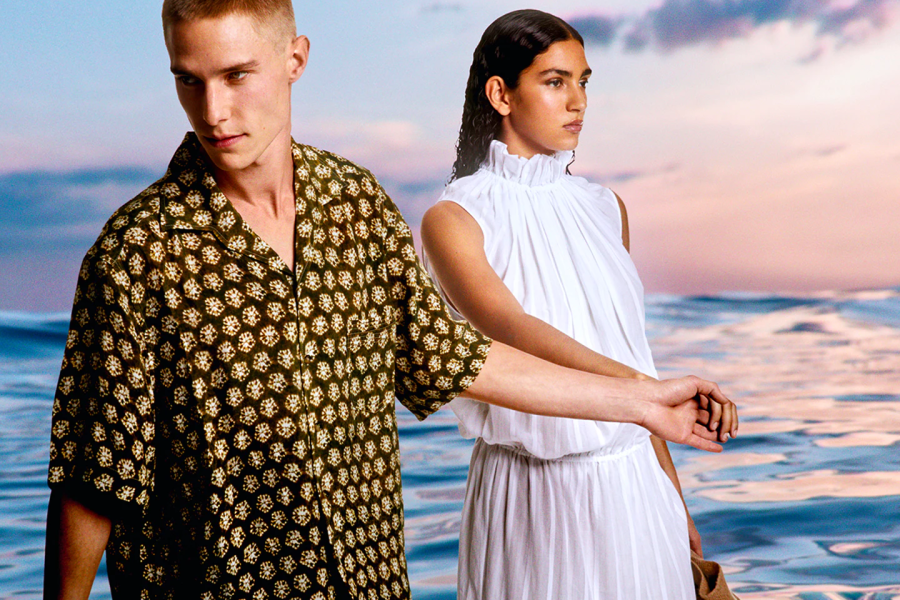 More of a vintage watch collector? Fret not because Vestiaire Collective is home to a truly incredible and ever-growing collection of awesome timepieces. Authenticity is guaranteed, every shipment comes with a tracking number, and you can even make payments in instalments. Some of their top-selling brands include the following:
Man of Many's Top Vintage Watch Picks
Being passionate watch lovers, we were eager to see what kind of wristwear this marketplace had in store. We were delighted to find a seemingly endless collection of classic timepieces. As one might hope and expect, the prices, styles, and conditions swing to both ends of the proverbial spectrum. Do some digging and you'll definitely discover some killer deals. In the meantime, here are our top 3 vintage watch picks: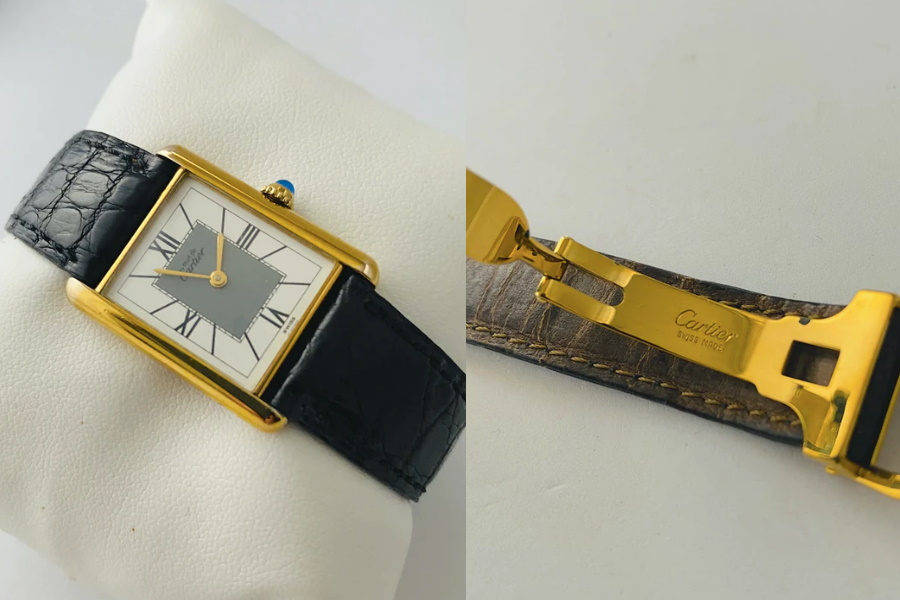 1. Must de Cartier Tank Watch
Initially inspired by WWI tank designs, Cartier's Tank Watch has since become the brand's signature calling card. This particular model features a classical dial layout, rectangular gold-plated case, and elegant leather strap. Powered by a quartz movement, it screams "vintage timepiece" in all the best ways.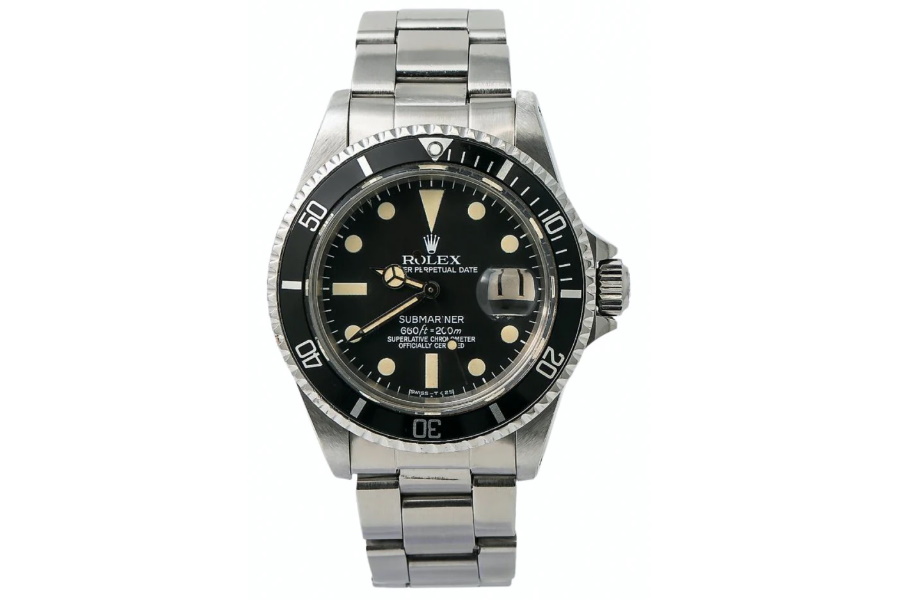 2. Rolex Submariner 1680 Unpolished 4.4 Serial 40mm
A watch that needs no introduction, the Rolex Submariner is as iconic as they come. No one argues with black on steel and we're not about to start. Don't settle for imitations when you can score the real deal instead. And before you wince at the price point—which is actually quite reasonable—remember that payment plans are always an option.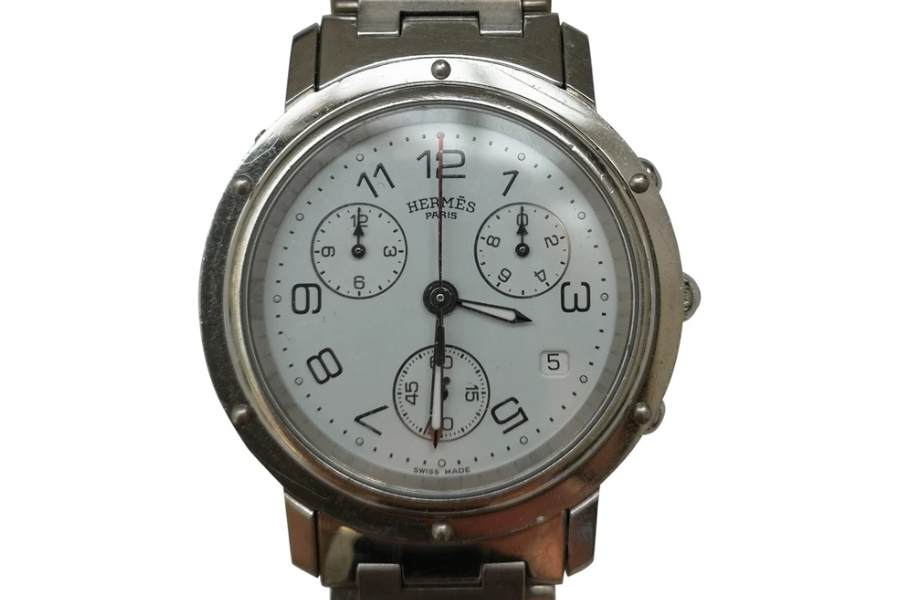 3. Hermès Clipper Chronographe Watch
Swiss mechanics meet French design on this vintage Clipper chronograph, which hails from the mighty House of Hermès. Three subdials, a date window, and avant-garde numerals perform a deft balancing act on the white dial display. Flanking the dial is a porthole-shaped bezel and a case of premium silver steel.
Man of Many's Top Vintage Designer Clothes Picks
When it comes to stylish apparel, Vestiaire Collective runs the full gamut of luxury brands. We took a deep dive into their robust inventory and came back with the following faves.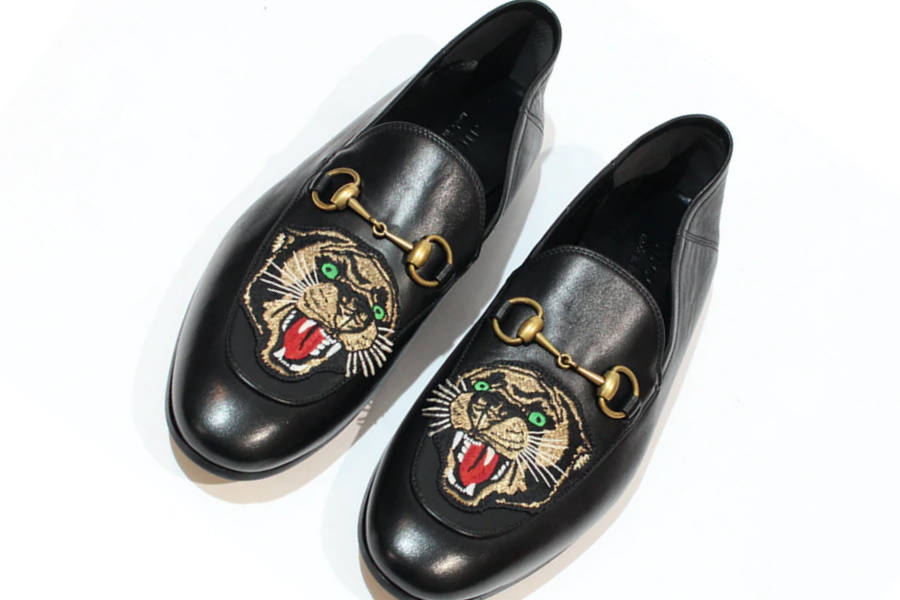 1. Gucci Leather Flats
This marketplace has so many Gucci leather flats that we couldn't settle on just one pair. Prices and styles range so get busy and don't stop until you've seen everything.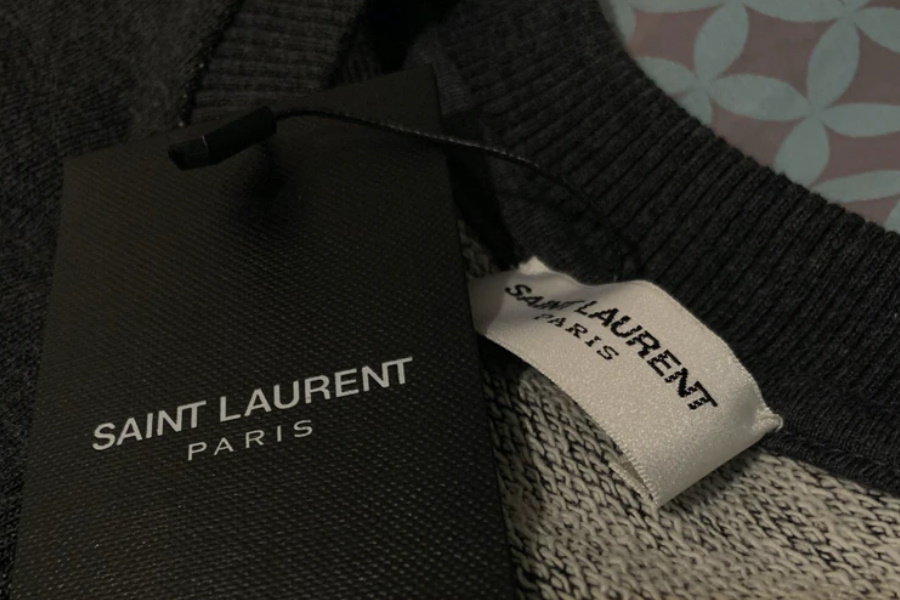 2. Saint Laurent Anthracite Cotton Knitwear & Sweatshirt
Soft, stylish, and available at a discount, this anthracite shirt has never been worn. It also happens to come from Saint Laurent, one of the world's most prominent fashion brands. What more do you need to know?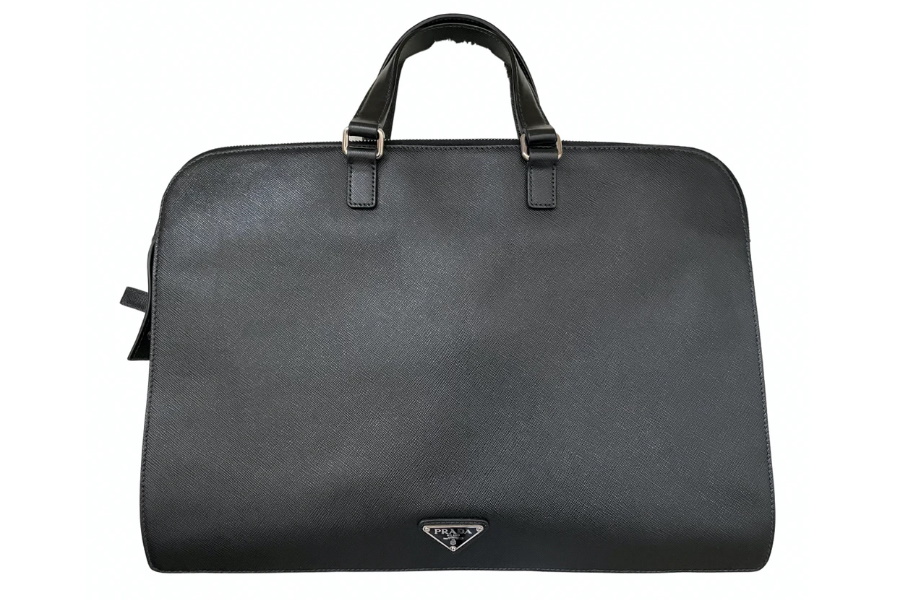 3. Prada Leather Satchel
Crafted from black Saffiano leather, this Prada briefcase features a roomy main compartment and ample spread of slots and pockets. It's only been used once and would be as good as new, was it not missing the dust bag (which can be purchased separately). This is the real deal with an authenticity card to prove it.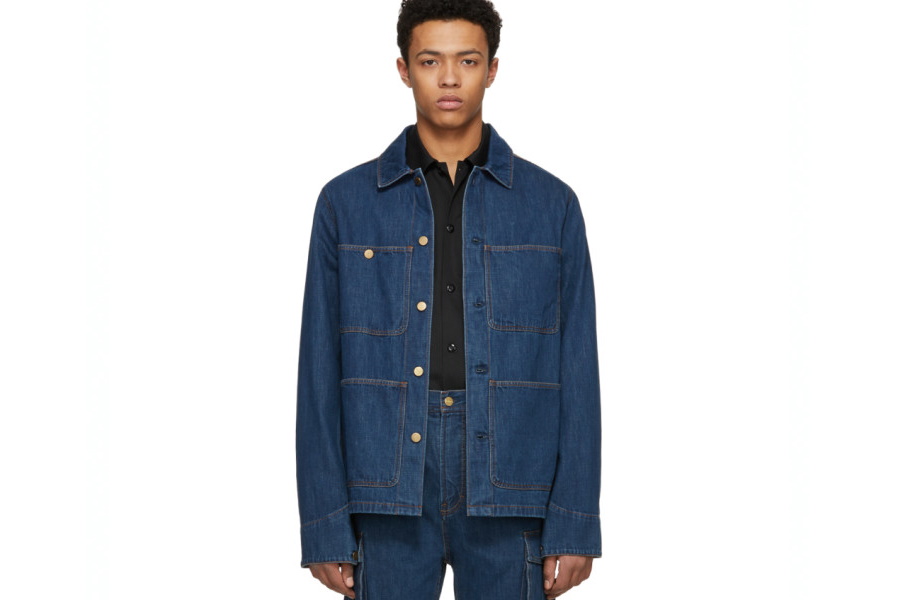 4. Acne Studios Blå Konst Jacket
With its faded silhouette and copper-coloured hardware, this denim jacket delivers a style that's equal parts casual and versatile. Signs of use may actually heighten the allure, giving the jacket a kind of "lived-in" quality that even brand new denim often strives to manifest.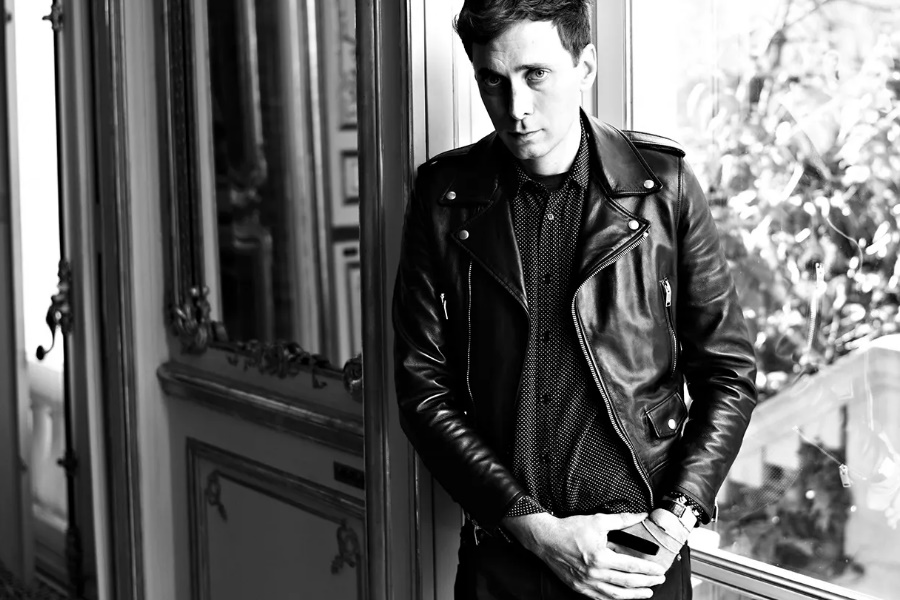 5. Saint Laurent Leather Jacket
Purchasing a brand new black leather jacket from Saint Laurent can cost you well over US$4,000. This one costs about half as much and shows only the slightest signs of use. You do the math.
Vestiaire Collective is growing at a breakneck speed and with good reason. If you're in the market for secondhand luxury apparel or watches or plenty of other goods, meet your new marketplace of choice. Authenticity is guaranteed, payment plans are accepted, and the service is second to none. Your journey for the best brands at the best prices ends here, gentlemen.