Filson X Danner Combat Hiker Delivers Military-Grade Quality
It's no stretch of the imagination to say that the military is rough on its equipment. Other priorities take precedence when lives are on the line, and while they do their best to maintain the equipment they're issued, soldiers need to know that they can rely on what they are using. And since armies do a lot of marching, their boots need to be robust. That's why the U.S. military turned to Filson X Danner for their combat boots. Now the duo is offering a custom version of that same boot to the rest of the world, and they're perfect for wherever you want to go from the sandy deserts to the rugged mountains.
You'll also like:
R.M. Williams Gets Rugged with the Urban Turnout Boot
The Limited Edition Blundstone Boots 150 Years in the Making
RM Williams Celebrates the Chelsea with the Gardener Boot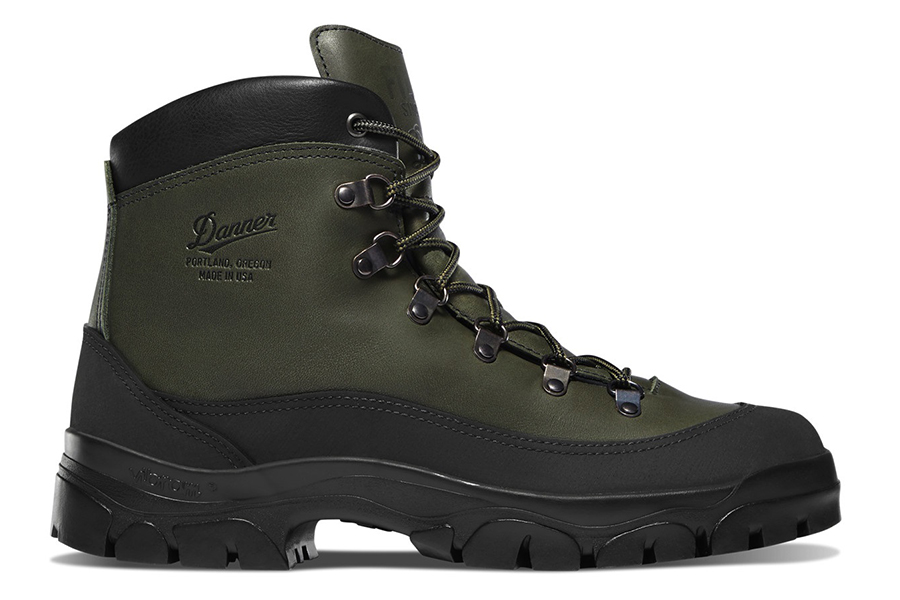 The Filson x Danner Combat Hiker is made of a custom smooth-surfaced leather done in a handsome Forest Green colour. That leather is used for the uppers, which come with a protective rubber rand that wraps around the entire boot and offers better protection against cuts, abrasion, and water. Vibram Bifida, which is renowned for its traction in slick conditions, is used for the outsole giving superior grip—a priority on many hikes. The Combat Hiker features a streamlined eyelet lacing. The interior of the boot is lined with GORE-TEX for an improved feel and for better waterproofing that still allows impressive breathability. These boots are perfect for any outdoor endeavour from hunting to mountaineering, and even for everyday wear.
With all those qualities, and given the boot's inspiration, you might think that these boots completely forego form for over-delivering on function. Such is not the case. The Combat Hiker is a stylish boot that has plenty to make you feel proud to wear it. Your feet will not only be the most comfortable and best protected, but also the best looking in camp. You can pick up a pair from Filson's site for $340.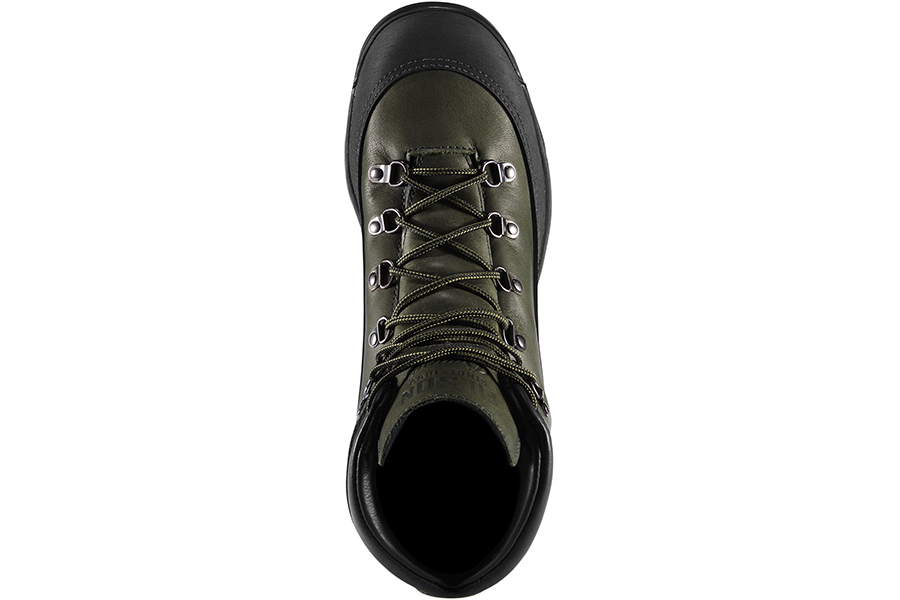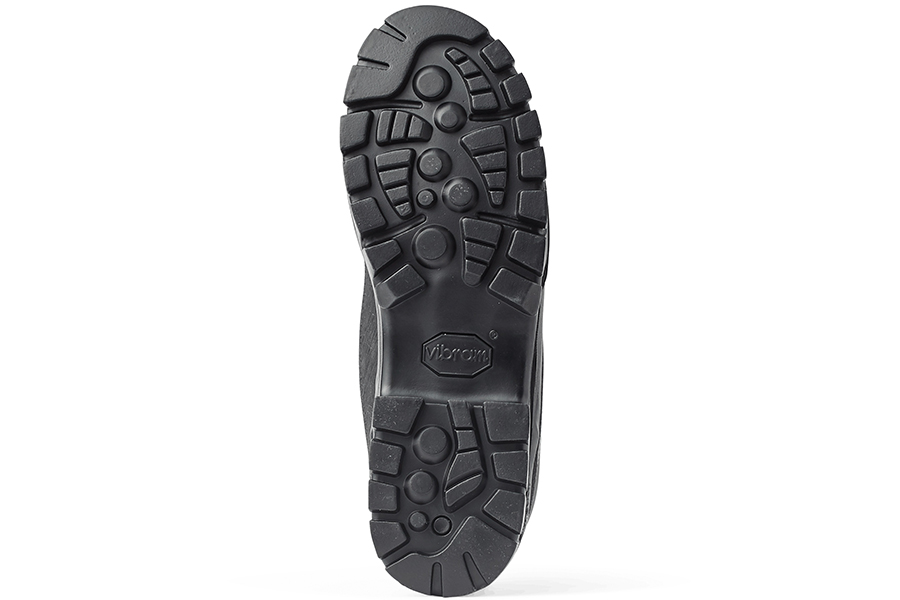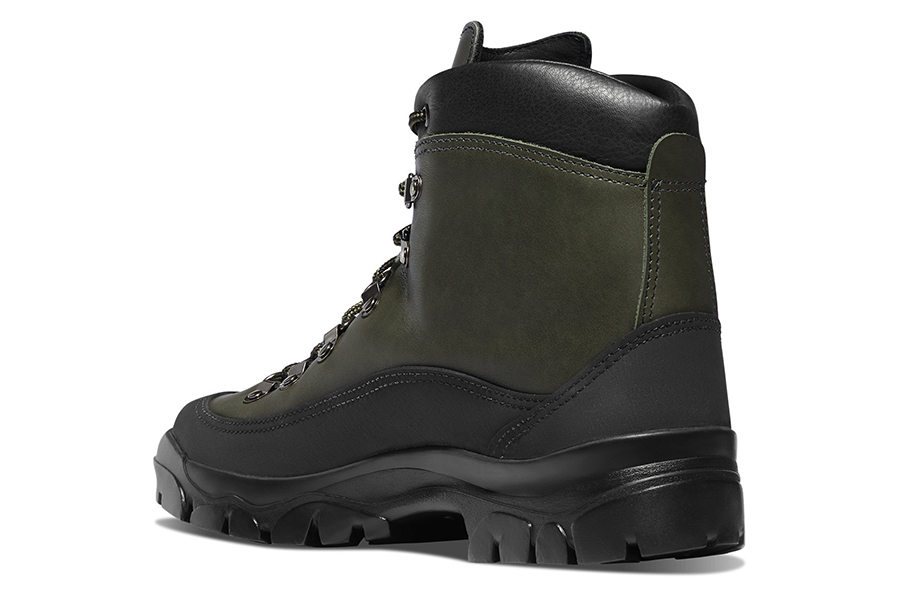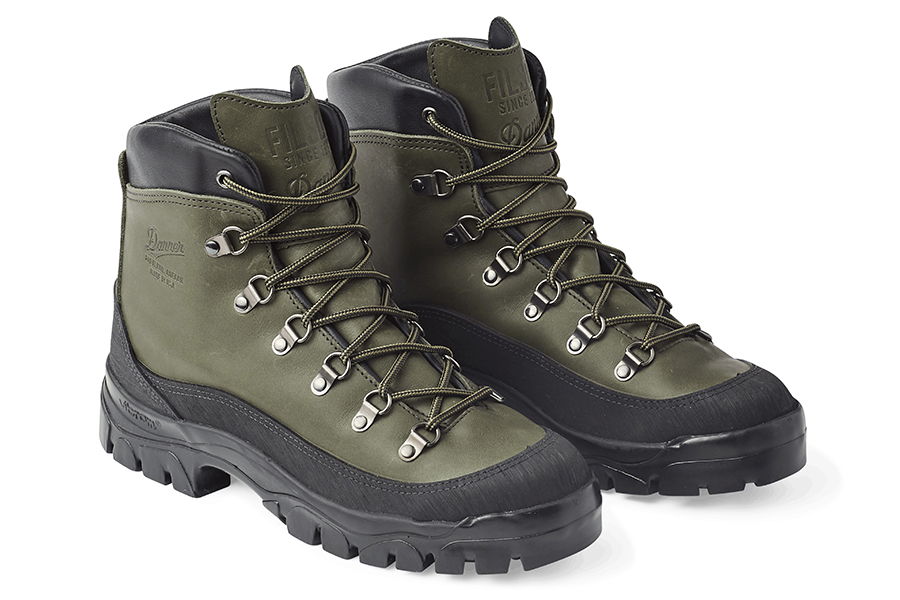 You'll also like:
R.M. Williams Gets Rugged with the Urban Turnout Boot
The Limited Edition Blundstone Boots 150 Years in the Making
RM Williams Celebrates the Chelsea with the Gardener Boot