Sneaker News #48 – Nike 'Watch The Throne' Lebron IX
Welcome to Sneaker News #48. It's the first one of the year and as always, the sneaker world is a little slow to get things kicking for the year but there are a number of noteworthy releases. The most eye-catching is the first public release of the Nike Lebron IX, designed for Kanye West and JAY-Z's 'Watch The Throne' era. If that's a little too decadent for you, there are new Air Jordan 1 and Dunk Low releases from Nike. Meanwhile, Saucony has teamed up with New York's Extra Butter and Vans has collaborated with LA's DeWitt.
Nike Lebron IX 'Watch The Throne'
Nike is throwing us back to a decade ago when this shoe was designed exclusively for Kanye West and JAY-Z's 'Watch The Throne' tour. The decadent Lebron IX is now being released to the public and it looks as royal as you'd expect. If you can get past the crown lace locks, you'll also notice bold, patterned laces and Lebron's classic lion crest on the tongue. Head over to Highs and Lows to enter the raffle now.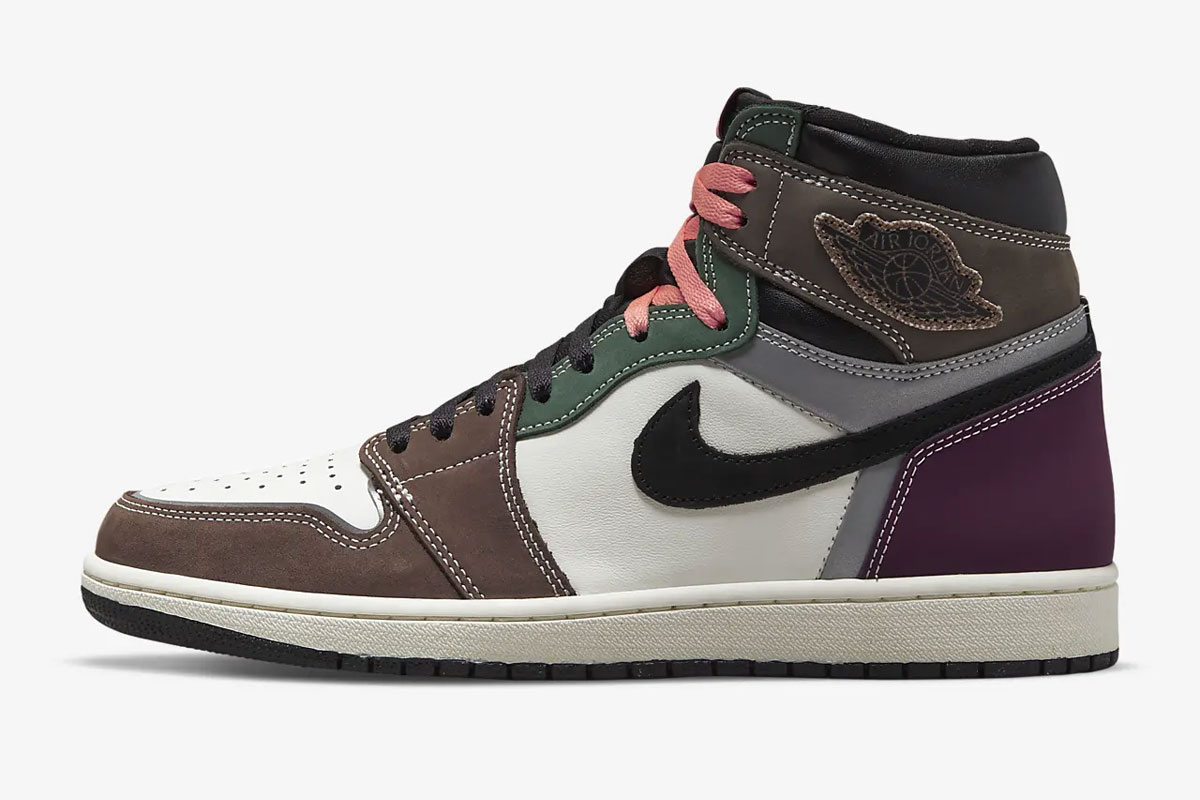 Nike Air Jordan 1 Retro High OG 'Black/Archaeo Brown-Dark Chocolate'
Another year, another slew of classic Nike Air Jordan 1 releases. The first cab of the rank is this Retro High OG coming in a Black and Archaeo Brown colourway. It's a supremely constructed pair of shoes featuring an upper that combines premium nubuck, leather and 3M materials. Air Jordan 1 die-hards will notice that there's a slightly different collar on the shoe and reflective 3M paneling. Up There Store has started the raffle for the shoes if you're keen to cop.

Nike Air Jordan 1 Zoom Air CMFT
If you're more of a Zoom Air fan than a Retro one, these are the shoes for you. The Air Jordan 1 Zoom Air CMFTs are being released in a sandy colourway. These are the most comfortable iteration of the Air Jordan 1s sporting lightweight, low-profile cushioning and durable materials that improve wearability. The leathers and textiles on the upper are so cosy that you'll feel like you've broken in the shoes as soon as you step into them. Nike is dropping them on 5th January.

Adidas Superstar 'Chalky Brown'
The Superstar has been a streetwear staple since its arrival in 1969. 2022 begins with a fresh colourway release as the shoes arrive in Chalky Brown. A monotonal colourway graces the classic silhouette and while most of the details remain unchanged there is some new branding on the heel reading "the work of a winner". Head over to adidas now to cop.

Saucony x Extra Butter Shadow 6000 'Rabbit Hole'
Saucony has teamed up with New York streetwear boutique Extra Butter for a new take on the Shadow 6000. When Extra Butter formed in 2007 it based itself of three pillars: films, fashion and culture. The Shadow 6000 reflects that taking inspiration from famous novels and film. The various hues of white across the shoe are a nod to its namesake – the rabbit – while the red, white and blue motif looks to be a nod to the 'Three Colours' trilogy. The shoes drop on 7th January at Subtype.

Vans Vault x Cali Thornhill Dewitt Old Skool VLT LX
DeWitt is a hero of LA's underground music and arts community, combining provocative internet imagery with wordplay pulled from newspapers and topical headlines. His latest collaboration with Vans is a bold image, printing the word 'Disaster' alongside a pattern of globes across the shoe. They're a wearable statement and they're available at Subtype store soon.

Nike Dunk Low Premium 'Siempre Familia'
The Dunk continues its reign in 2022 with an instantly intriguing first release. The 'Siempre Familia' pulls its inspiration from Mexican culture and tradition, particularly drawing from Aztec mythology. The textured leather and suede upper is designed to give the look of iguana skin and it's joined by a yellow iguana graphic. They're due to drop soon at Subtype.
You'll also like:
Sneaker News #46 – G-Dragon's Genre-Tripping Nike Silhouette
Sneaker News #45 – Nike, Sacai and KAWS Create 'Wearable Art'
Sneaker News #44 – Kerwin Frost and adidas Put a Smile on your Foot