Von-Röutte Launches Lyon All-Black Sneaker and Exclusive Deal
Boutique footwear label Von-Röutte has launched the must-have accessory of the season in the form of a very stylish and incredibly sleek all-black sneaker.
The Lyon Sneaker in all black adds layers of luxury and a touch of sophistication to the classic tennis sneaker upgrading the silhouette with a premium leather upper and leather lining, designed in Australia and handmade in Portugal. At a glance, the all-black Lyon has the appearance of a dress shoe but retains the relaxed nature of a sneaker, making it suitable for both a drink at the bar and a date at the latest fine dining establishment. Why not see if they have Lyon in your size over at the official site linked below?
To reward you for your great fashion sense, Von-Röutte is also offering an exclusive cleaning service for every pair of Lyon sneakers, meaning both your shoes and your hands will remain clean for the foreseeable future. Not the sort of deal you were expecting right? Still, a welcome surprise.
Price: $280 AUD
While you're here, check out these other Von-Röutte winter warmers: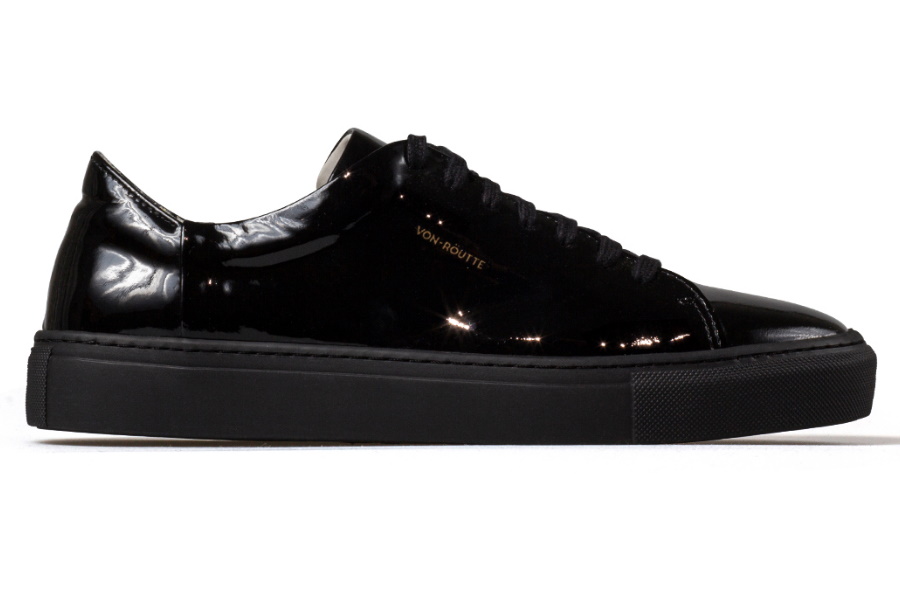 Lyon Black Patent
The Lyon Sneaker Black Patent is a pure statement piece. It features the same silhouette as the All-Black and the same premium leather build but draws attention thanks to its reflective satin finish. While the reflective nature of this style might not appeal to everyone, this is the perfect sneaker for those who are looking to turn heads.
Price: $290 AUD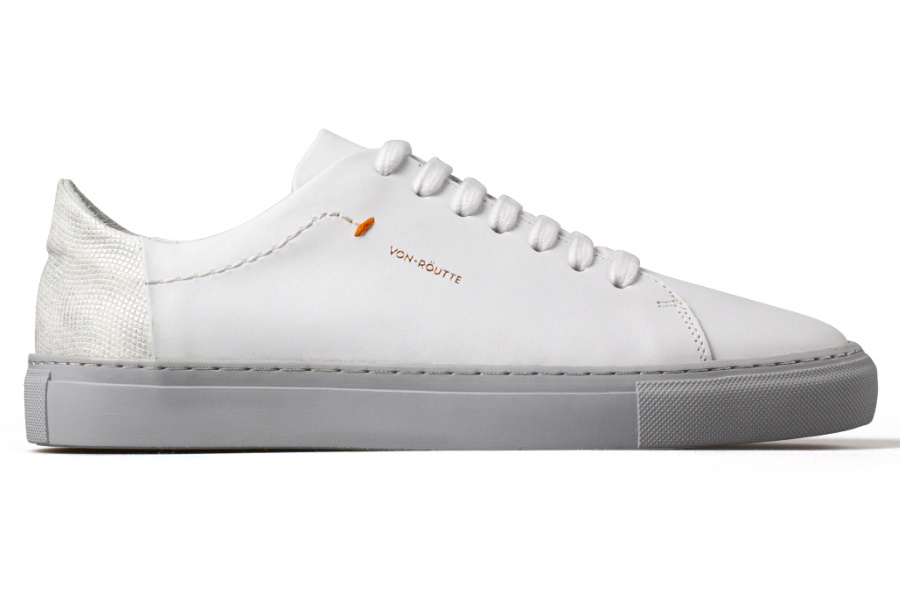 Lyon White Grey Menorca
While black appears to be the prominent colour of the season, Von-Röutte also has a stunning option for those who appreciate the simplicity of white. Like the Lyon All-Black, the Lyon in white elevates the tennis sneaker concept and adds a taste of two-tone with a grey sole. The heel also receives a special textured treatment. White sneakers are notorious for showing dirt. So it's a good thing Von-Röutte if offering that free cleaning service.
Price: $280 AUD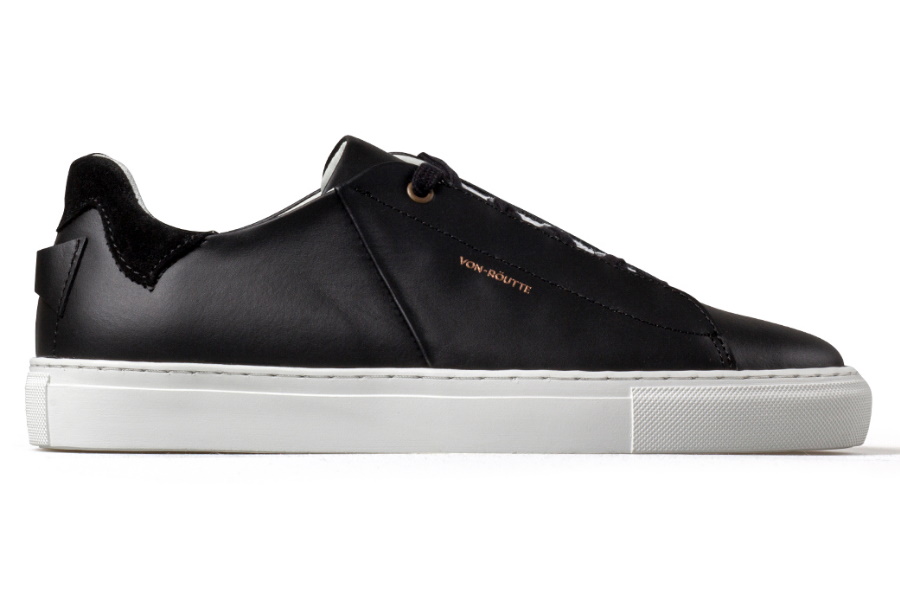 Siena in Black
Finally, the Siena Sneaker in black is a classically-styled low-top sneaker defined by its premium leather upper, diagonal lines and suede detailing. A lone brass eyelet peeks from the top while the remainder stays concealed. There's also a convenient heel tab for if you decide to wear these guys as slip-ons.
Price: $280 AUD
Every pair of luxury sneakers featured above, and many more styles are available for purchase online and via the brick and mortar Bondi boutique store, which acts as the heart of the label. If shopping online, be sure to sign up to the Von-Röutte mailing list to receive $20 off your first order.