Virgil Abloh, Louis Vuitton and Off-White Designer Dies Age 41
The fashion world has lost an icon. Virgil Abloh, the pioneering designer and creative behind Off-White and Louis Vuitton's recent resurgence has passed at the age of 41, leaving behind an indelible legacy.
Born in Rockford, Illinois in 1980, Abloh was destined to be more than just an artist. After earning a degree in Civil Engineering from the University of Wisconsin Madison, the ambitious creative went on to complete a Master's Degree in Architecture before breaking the mould and launching Off-White c/o Virgil Abloh in 2012. Flash-forward six years and Abloh joined the ranks as artistic director of menswear at esteemed luxury brand Louis Vuitton.
But a run at the top of fashion's most important business was cut short on Sunday when LVMH announced the design icon had tragically passed after a private battle with cardiac angiosarcoma, a rare cancer that targets the heart. His sudden and unexpected passing sent shockwaves through the industry, leaving streetwear and high fashion fans collectively devastated, a unique feat that speaks to Abloh's crossover appeal.
"He chose to endure his battle privately since his diagnosis in 2019, undergoing numerous challenging treatments, all while helming several significant institutions that span fashion, art, and culture," a statement from Abloh's family posted on Instagram read. "Through it all, his work ethic, infinite curiosity, and optimism never wavered. Virgil was driven by his dedication to his craft and to his mission to open doors for others and create pathways for greater equality in art and design. He often said, "Everything I do is for the 17-year-old version of myself," believing deeply in the power of art to inspire future generations."
The news of Virgil Abloh's death has seen an outpouring of tributes from the general public and celebrities alike. From music stars such as Drake and Pharrel to fellow design icons Jerry Lorenzo and Kim Jones, the heartbreak was felt across the globe. Frequent collaborator Kanye West even went so far as to shut down his DONDA Live Sunday Service website, replacing it with a static tribute to his late friend.
But as much as his family and followers shared their sorrow, the designer's passing brought a sense of admiration to the surface, a fitting nod to the inclusivity Abloh regularly promoted in his work. In fact, as one of the most influential people of colour in the fashion industry, Abloh was often seen at the forefront of cultural progression, leading by example.
The impact of Abloh's work on popular culture cannot be understated. A true trailblazer, the Off-White creator's foray into the world of high-fashion charted a new course for the industry, and it didn't come without criticism. From the moment he was announced as artistic director of Louis Vuitton's menswear in 2018, the sceptics were out. Many questioned if the streetwear symbol had the creative vision to lead the world's largest luxury brand, however, less than a year later, Abloh cemented his legacy.
His first LV collection, set on a stunning runway at the Palais Royal in Paris in 2019 introduced the iconic label to a whole new audience. The launch brought music stars Steve Lacy, Dev Hynes, Kid Cudi, and Playboi Carti into the fold, premiering a streetwear sophistication that would characterise his tenure at the top.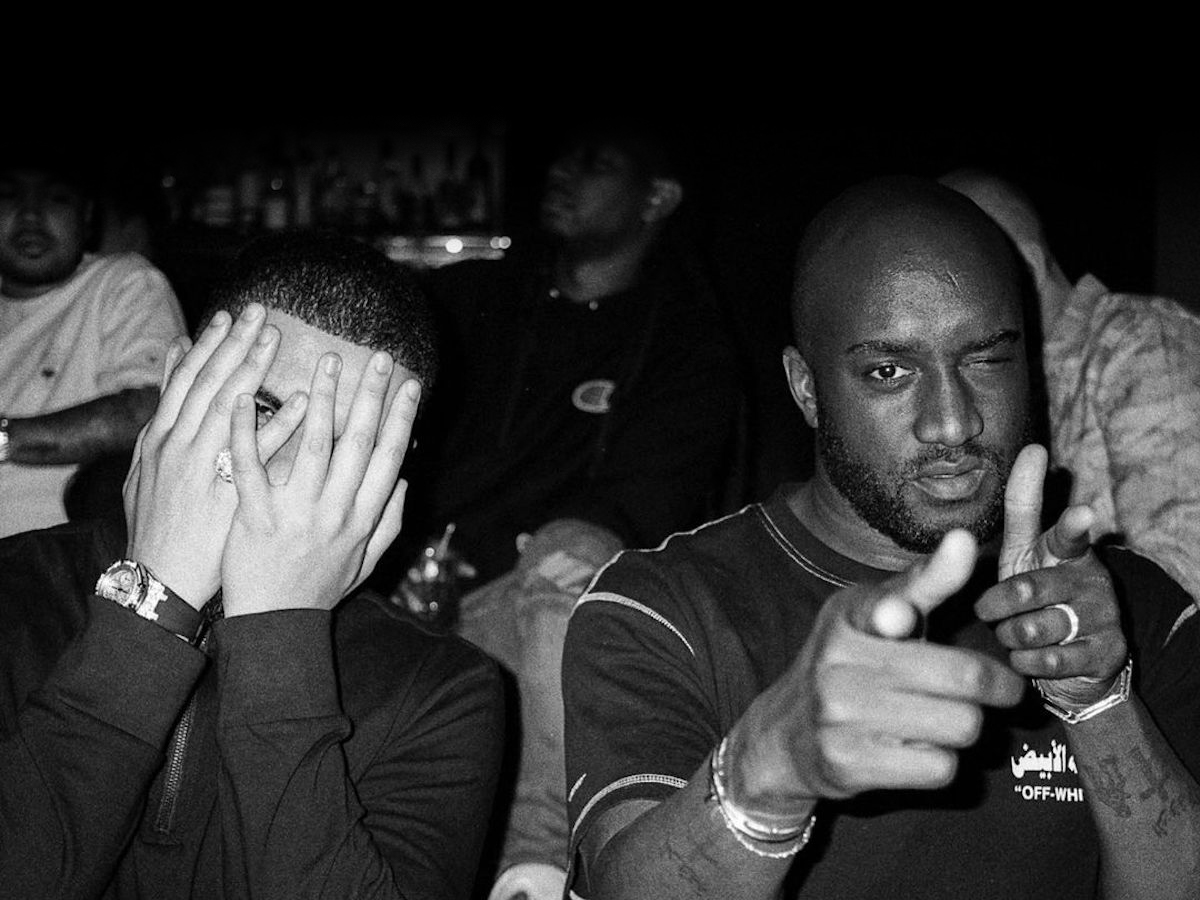 But it wasn't just fashion where Abloh made his mark. Redefining the concept of the modern fashion designer, the Illinois-native was integral in fusing the haute couture approach with rap music. Abloh famously designed the album covers for Kanye West's My Beautiful Dark Twisted Fantasy, alongside other releases from Pop Smoke and A$AP Rocky. In a way, Abloh approach design-work the way rappers treat features. Collaborating with everyone from Nike to IKEA and even Mercedes-Benz, he embraced the joint venture concept, bringing fashion into new arenas never before explored.
The first black designer at Vuitton and the most visible black designer in fashion, Abloh's passion transcended both fashion and culture. With an enduring legacy that marks a unique crossover between mediums, it's hard to sum up the influence of Virgil Abloh in a sentence. However, LVMH chairman and chief executive officer, Bernard Arnault perhaps said it best when he noted, "Virgil was not only a genius designer, a visionary, he was also a man with a beautiful soul and great wisdom."
---
Featured Video from Man of Many