$100K Worth of Nostalgia: Kross Studios' Space Jam Tourbillon
With movie theaters just coming back online, and production companies starting to advertise movies once again, you might be excused if you haven't heard about the Space Jam remake. Where the original Space Jam featured basketball legend Michael Jordan pairing up with your favorite Looney Tunes characters, the new film follows suit but with LeBron James taking the lead. Space Jam: A New Legacy is inspiring other interesting partnerships, including a deal between Warner Bro. Consumer Products and Kross Studio to create the Space Jam Tourbillon.
You'll also like:
Grand Seiko's $118K 'Masterpiece' Shines Like the Night Sky
Chanel's EDM-Inspired Electro Collection is '90s Technicolour Dreaming
Drake Flexes Grand Slam $1 Million Richard Mille Watch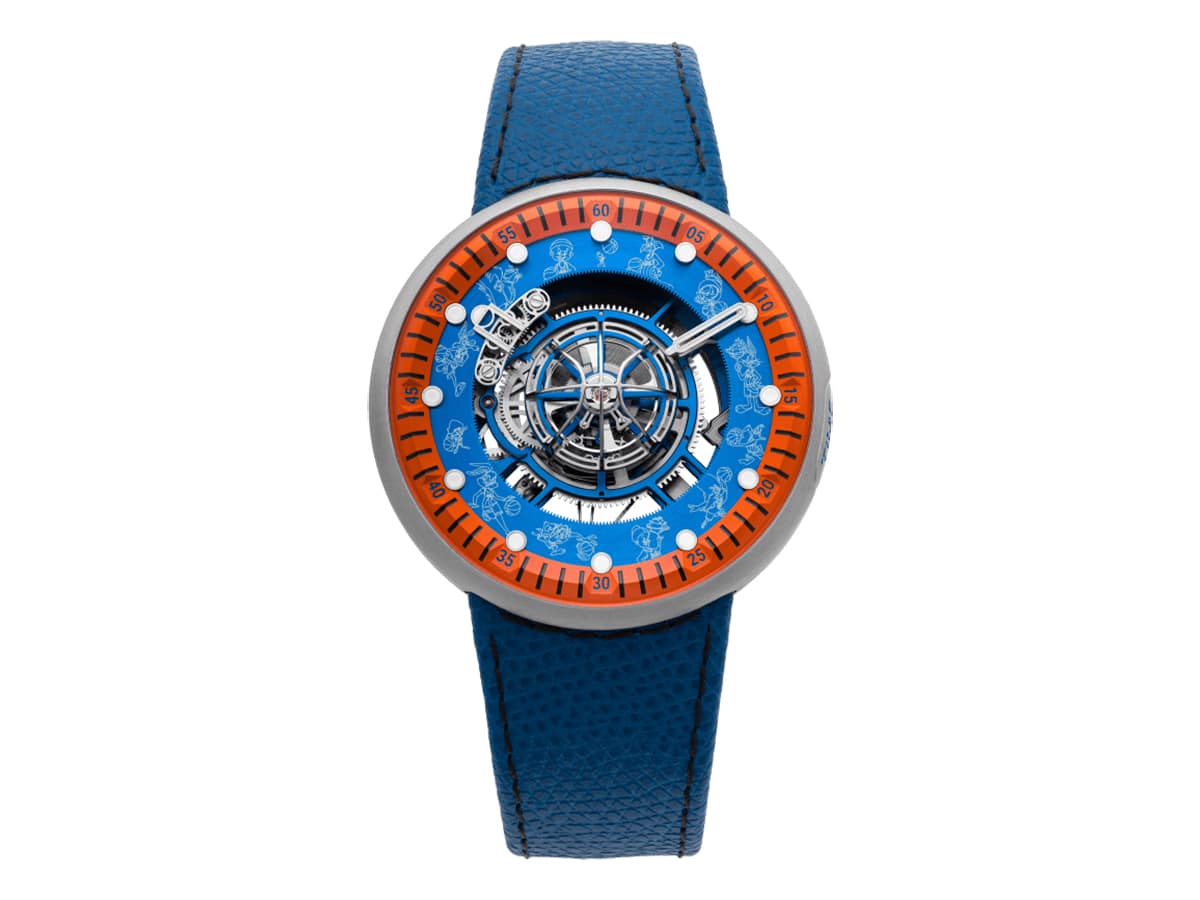 "Space Jam marked a moment in time where excellence in basketball collided with and crossed over into the iconic pop cultural world of Looney Tunes," said Marco Tedeschi, the co-founder of Kross Studio, in an interview with Forbes. "When the opportunity arose to design a watch with Warner Bros. Consumer Products that takes collectors into the world of Space Jam, it made total sense to us. We at Kross Studio have been fond of the Space Jam universe since we were kids, and the film shows how a team of unconventional partners unites to achieve a common goal. This is something that our brand does with each partnership."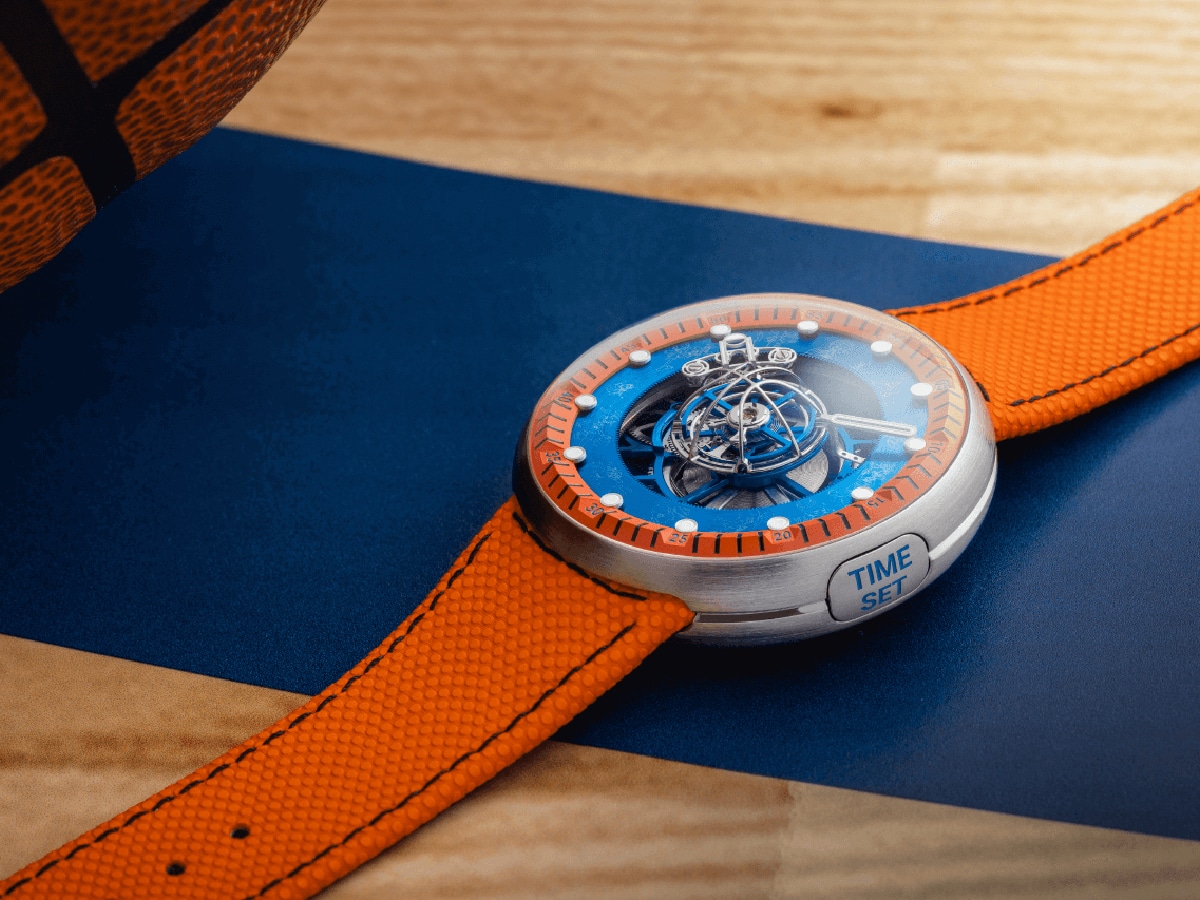 The Space Jam tourbillon features the 3 Hz caliber KS 7,000 mechanical hand-wound movement developed and produced by Kross. An oversized barrel stores the 5-day power reserve in the center of the movement and serves as the foundation for the regulator to sit on. The fully skeletonized design displays the 281 hand-made parts. As you watch the tourbillon keep time, you'll witness the hour hand change into a free throw lane outlined by SuperLuminova. The movement sits in a 45mm titanium case with a sapphire dome. Looney Tunes Squad characters—Bugs Bunny, Tweety, Daffy Duck, Sylvester, Lola Bunny, Wile E. Coyote, Road Runner, Granny, Yosemite Sam, Marvin the Martian, Elmer Fud, Speedy Gonzalez, and Taz—are engraved into the fixed hour wheel. The watch comes with a blue calfskin leather strap and an orange texturized rubber strap. You also get a functional basketball sculpture created by Kris to display the watch. The Space Jam Tourbillon is limited to 10 numbered pieces each priced at $100,000 USD.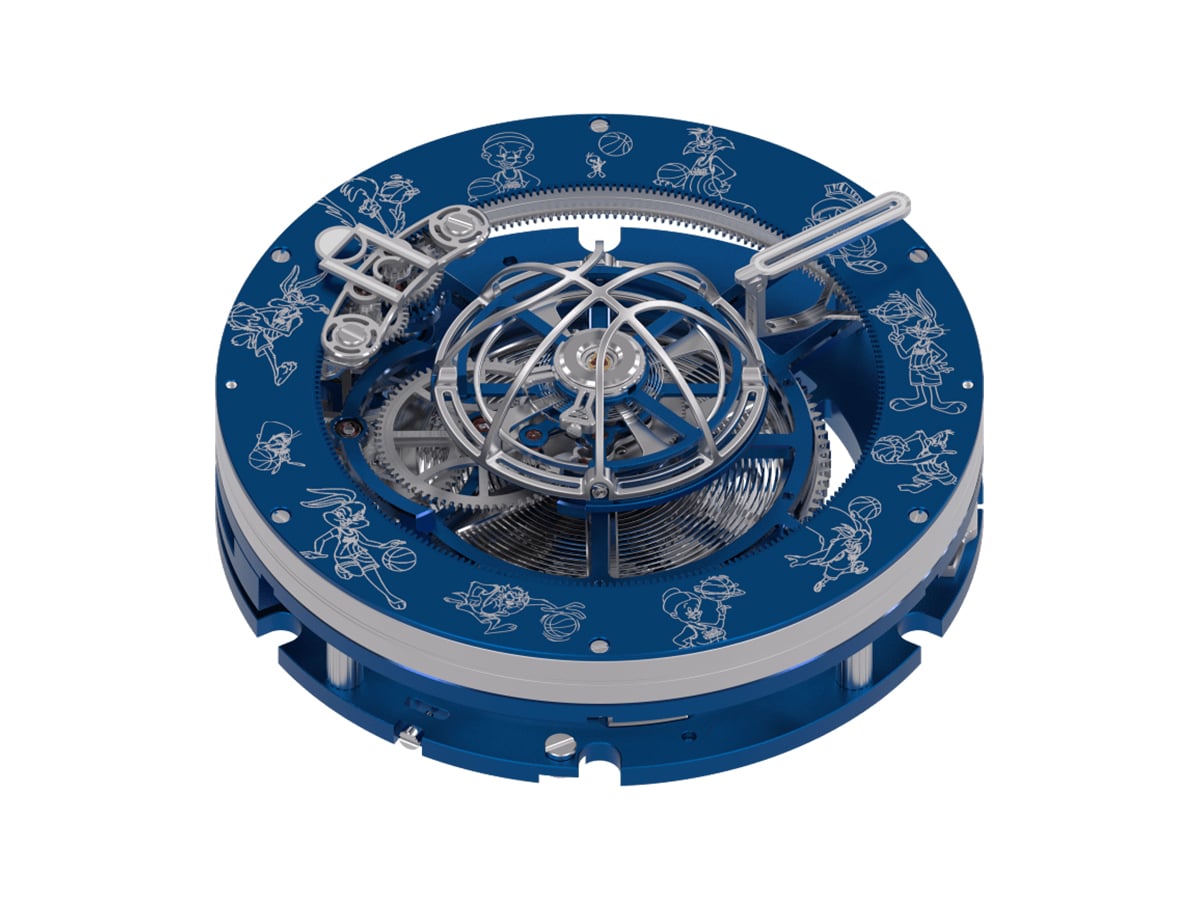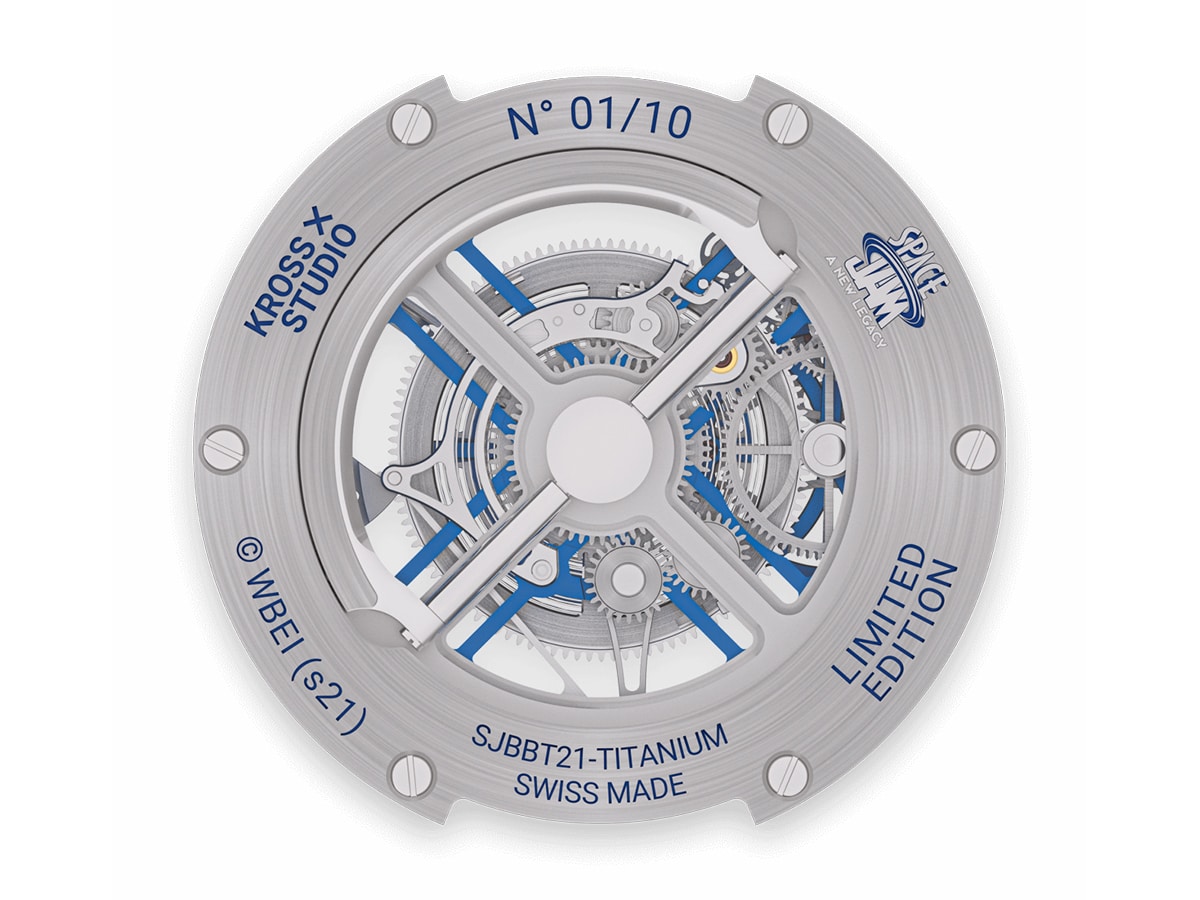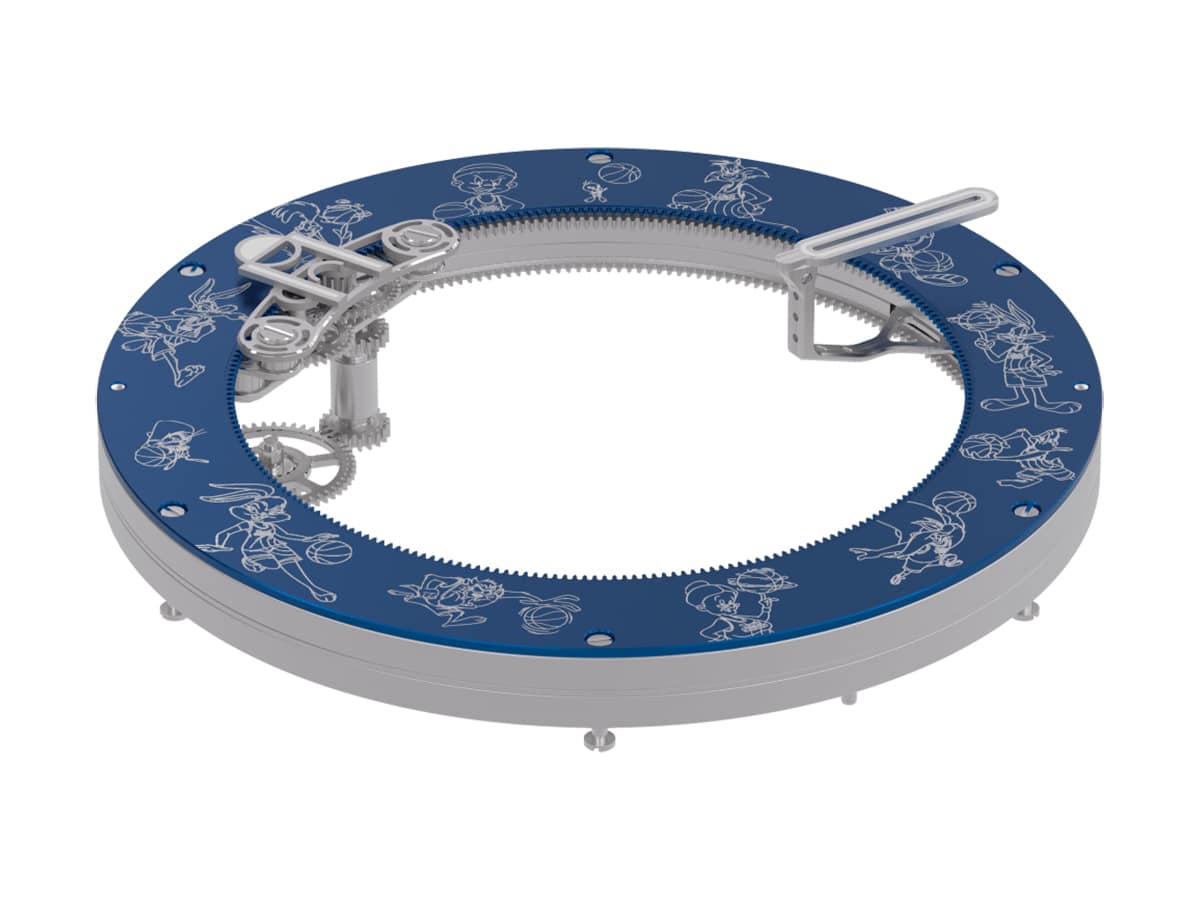 You'll also like:
Grand Seiko's $118K 'Masterpiece' Shines Like the Night Sky
Chanel's EDM-Inspired Electro Collection is '90s Technicolour Dreaming
Drake Flexes Grand Slam $1 Million Richard Mille Watch