Ahhh, the paradox of shopping for a horologist or watch collector during the holidays. You know what to get them and yet your journey has only just begun. It's kind of like buying booze for a whiskey snob—they either want something special or nothing at all. We have you covered in the following Christmas Gift Guide, horologist edition. It features not just killer timepieces, but related books, tools, accessories, and other choice gifts. Let's hope you get something equally thoughtful in return.
View all of Man of Many's 2020 Christmas Gift Guides here
More Christmas Gift Guides:
2020 Christmas Gift Guide – Under $100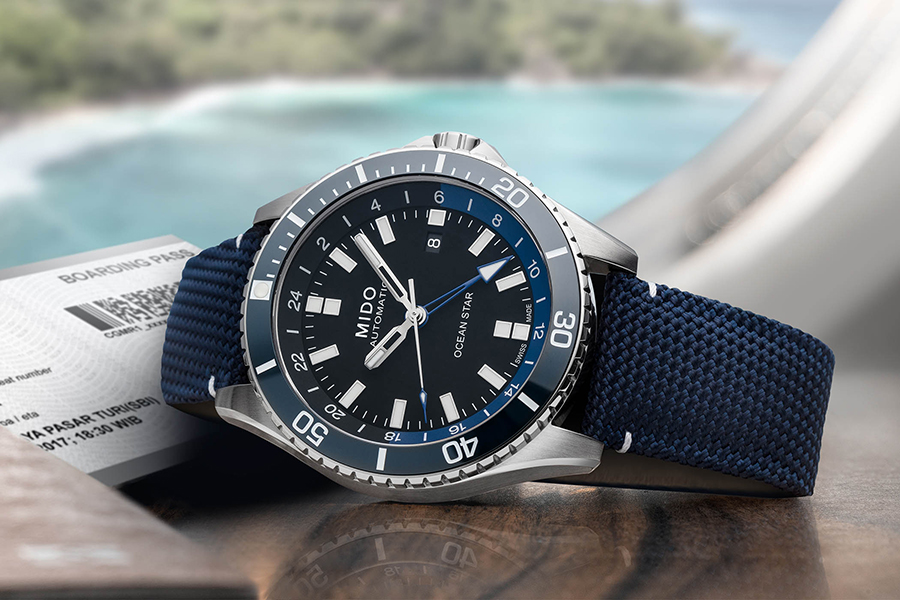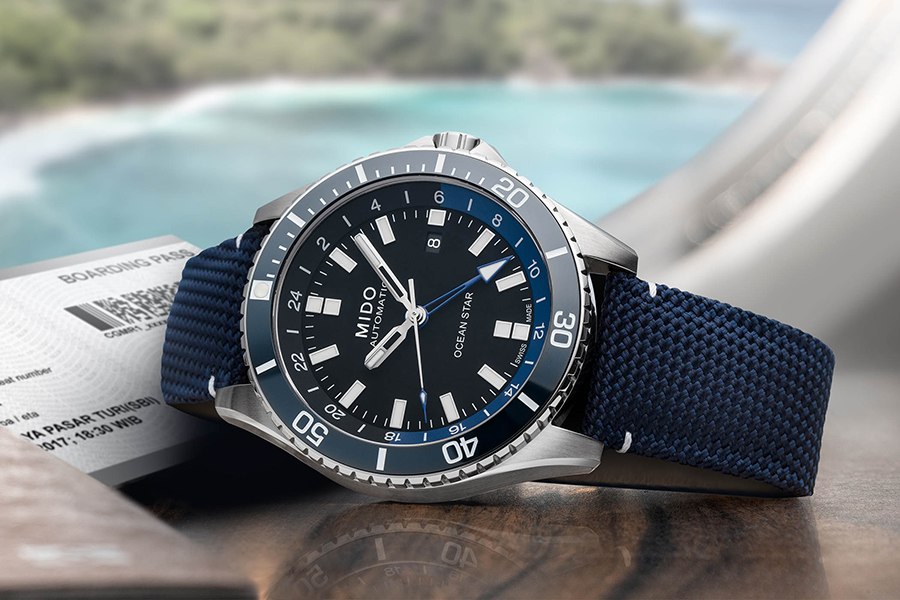 MIDO Ocean Star GMT
Manufactured in Switzerland, MIDO watches strike an expert balance between bold performance and streamlined style. This brand remains synonymous with prime durability and adventure, hence their active partnership with Red Bull Cliff Diving.
The newest member of MIDO's Ocean Star family cranks up the utility factor by way of a GMT function, which displays the time in two different time zones. The watch also features engraved time-zone indications on the stainless steel caseback, thereby expanding upon the concept. Put it all together and you get the spirit of endless travel in classic horological form.
Every piece in the Ocean Star collection emanates with sporty essence and this one is certainly no exception. Water-resistant to 20 bar (200 m), it touts a masculine case size of 44mm and a scratch-resistant ceramic bezel. The GMT function is easy to use and likewise ready for action, offering a new tier of freedom in all corners of the world. Powering the whole operation is the Swiss brand's own Automatic Caliber 80. Strap up and go. – AU$1,825/US$1,190
Buy it here (AUS) Buy it here (US)
Nordgreen Philosopher Brown Leather
Don't have thousands of dollars to spend on a watch? We have just the brand for you. Hailing from Copenhagen, Nordgreen combines Scandi design language with signature detail to create utterly unique timepieces. Not just glorious to behold, each minimalist model comes rife with symbolic underpinnings. It's all sprung from the creative mind of designer Jakob Wagner, whose knack for blending artistry and functionality is second to none.
For the best of what this brand is about, look no further than the mighty Philosopher. Note the asymmetric second hand as it continuously slices through time across the concave dial face. Already you're beginning to think differently and that's exactly what the watch aims to inspire, which isn't to mention its high-grade materials or minimalist aesthetic. Like every other model from the brand, this one is crafted with absolute precision and delivered in sustainable packaging.
Speaking of sustainability, Nordgreen offsets their carbon emissions through a tree-planting initiative. The brand also partakes in an amazing Giving Back Program, which continues to support a number of worthy causes. They do all this and more without compromising the quality or jacking up the prices. What's there not to love? – US$209
Buy it here (AUS)  Buy it here (US)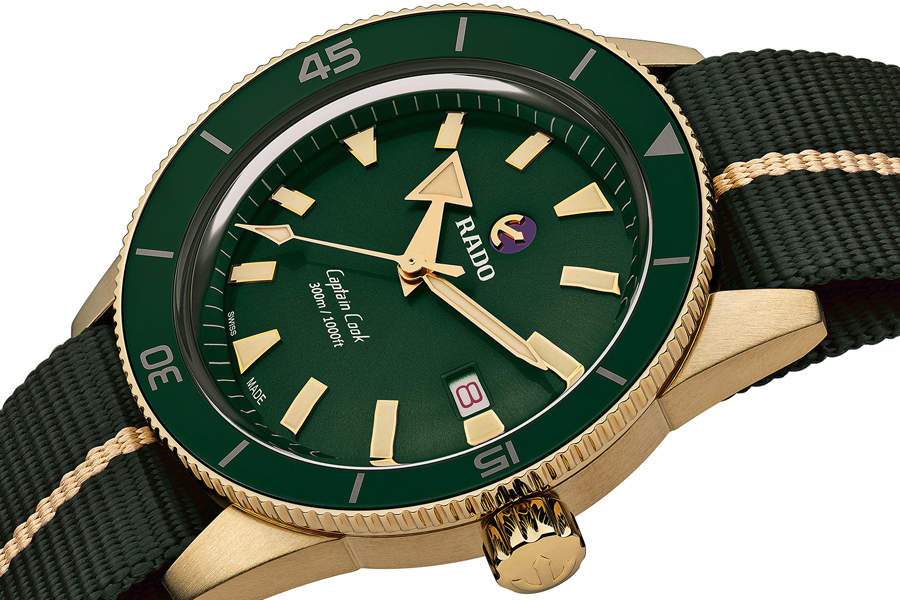 Rado Captain Cook Automatic Bronze
Swiss watchmaker Rado is a 'Master of Materials' and this potent timepiece proves as much. Blending a robust bronze case, handsome green dial face, gold-plated accents, tuning bezel, and high-tech ceramic insert, it's quite masterful, indeed. There's almost a hypnotic effect to the watch as it holds your gaze with its symphonic sense of interplay. That becomes all the more true as the bronze case develops a unique patina over time, taking on darker qualities.
Rado's Captain Cook range dates all the way back to 1962 and continues to retain a certain vintage style. Unlike its early predecessors, however, this version runs on 11½ Rado calibre 763 movement with a whopping 80-hour power reserve. Bringing the piece further to life is its extraordinary blend of bronze material, rich colour, and signature detail.
Come darkness, the Super-Luminova kicks in with its brilliant glow, highlighting the heritage aesthetic. Sealing the deal is a NATO strap of synthetic fabric with a gold-coloured centerline. But let's be honest—you were either hooked as soon as you saw this majestic stunner or you weren't. – AU$4,150/US$2,600
Buy it here (AUS)  Buy it here (US)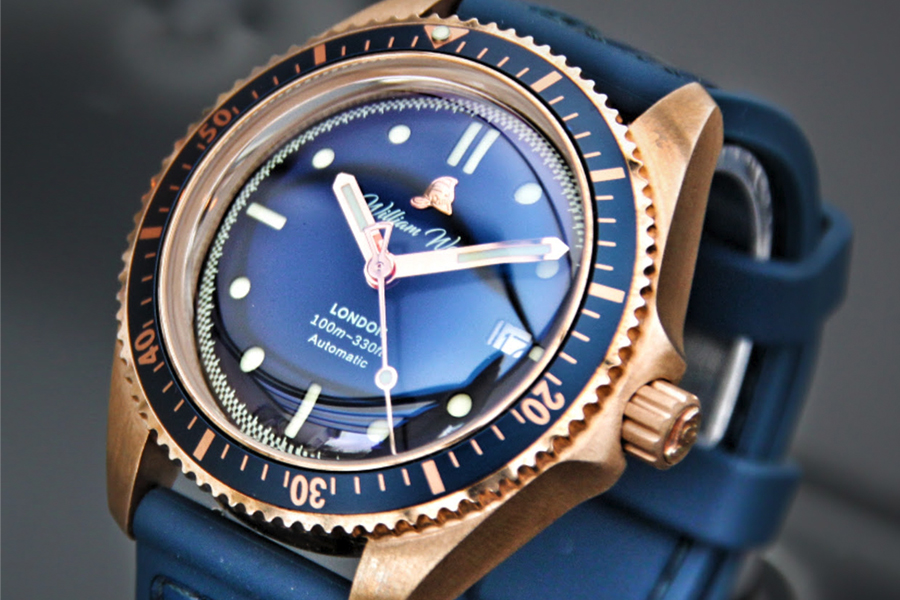 William Wood Chivalrous Collection Rose Gold
In Partnership with William Wood
History and horology collide on every single William Wood watch. Inspired by the founder's late grandfather—who served in the British Fire Service for over 25 years—the brand incorporates upcycled British firefighting materials into otherwise classical frameworks. One of their greatest models comes out of the Chivalrous Collection and it flanks a sunray dial with distinguished rose-gold plating. Affordable and unique, it also makes for the perfect gift.
Applied indices, dauphine hands, and 100% stainless steel construction lend the immediate air of a sophisticated dress watch. Peer closer to uncover a host of signature details like the limited edition commemorative brass coin caseback, which is upcycled from a 1920s firefighter's helmet. Flip the watch back over and you'll spot a helmet logo just below 12 o'clock on the dial face.
A leather strap is available but so too are the brand's exclusive fire hose straps, each of which upcycles hoses once used by actual firefighting squads. Choose between four different but equally striking strap colours: red, yellow, green, and blue. It all might sound like a gimmick until you lay your eyes on one of these extraordinary timepieces. That's when the magic happens. – US$459
Buy it here (AUS) Buy it here (US)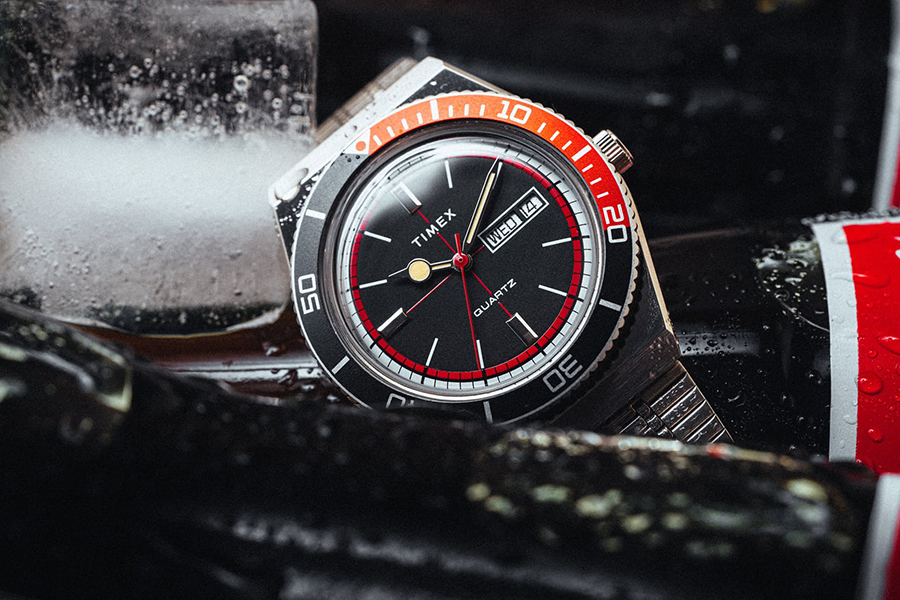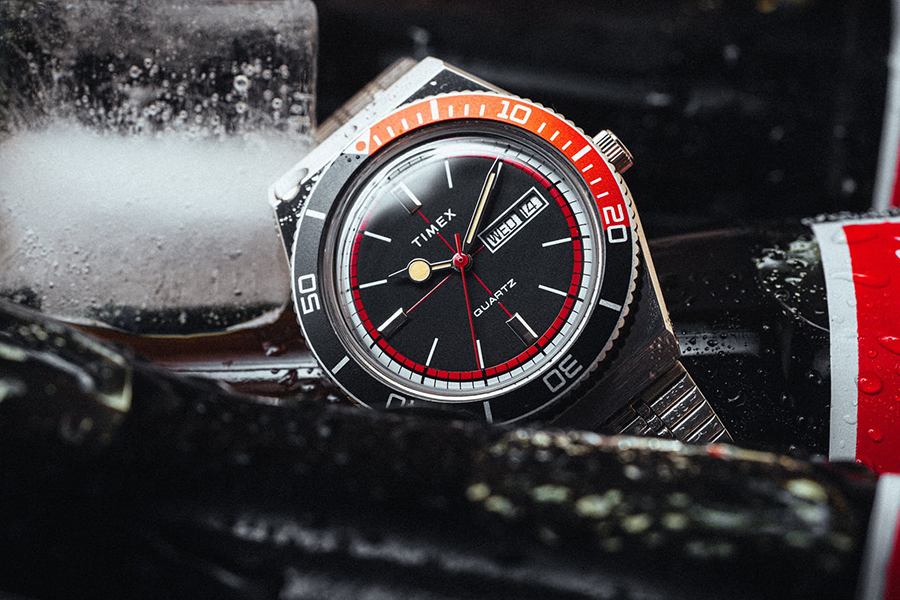 Huckberry x Timex "Cola" Sport Watch – Limited Edition
A Rolex "Pepsi" Watch will cost you as much as a new car so here's an affordable alternative. Representing a collaboration between Huckberry and Timex, the "Cola" Sport Watch delivers serious style and performance and no shortage of retro charm. It runs on Seiko quartz movement and can survive depths of up to 50m. – US$189
Buy it here (AUS) Buy it here (US)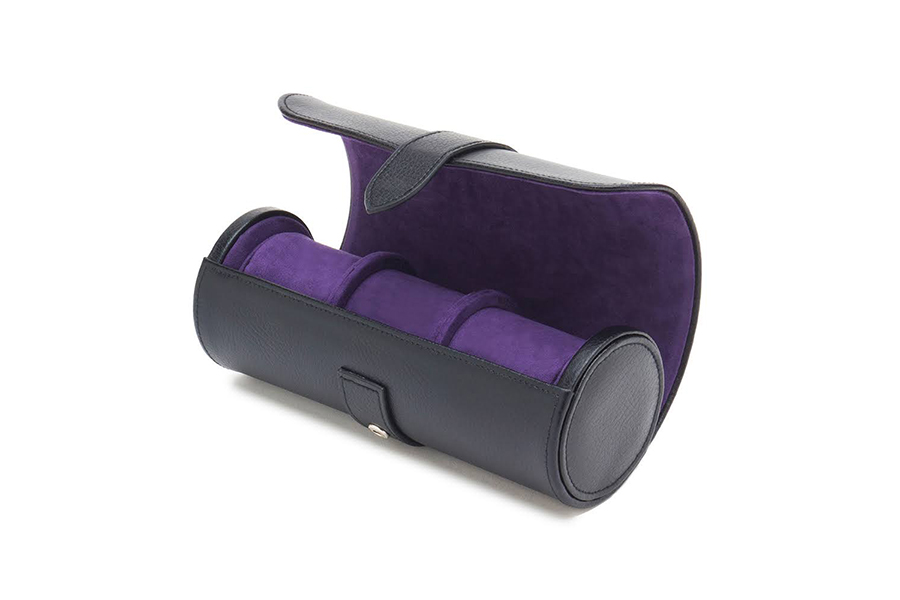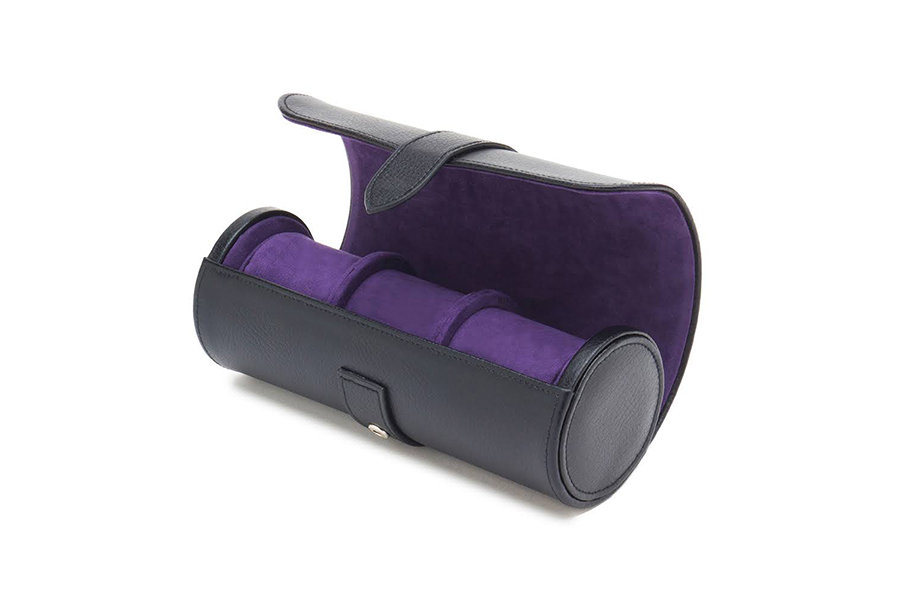 Wolf Watch Leather Storage Case
Odds are you can't afford to buy your favourite watch-lover his newest obsession. But you can grab him this swanky storage case for when he buys the watch himself. Handcrafted from black leather with black ultra-suede lining, it uses patented Watch Guards to protect timepieces during travel. – AU$143/US$94
Buy it here (AUS) Buy it here (US)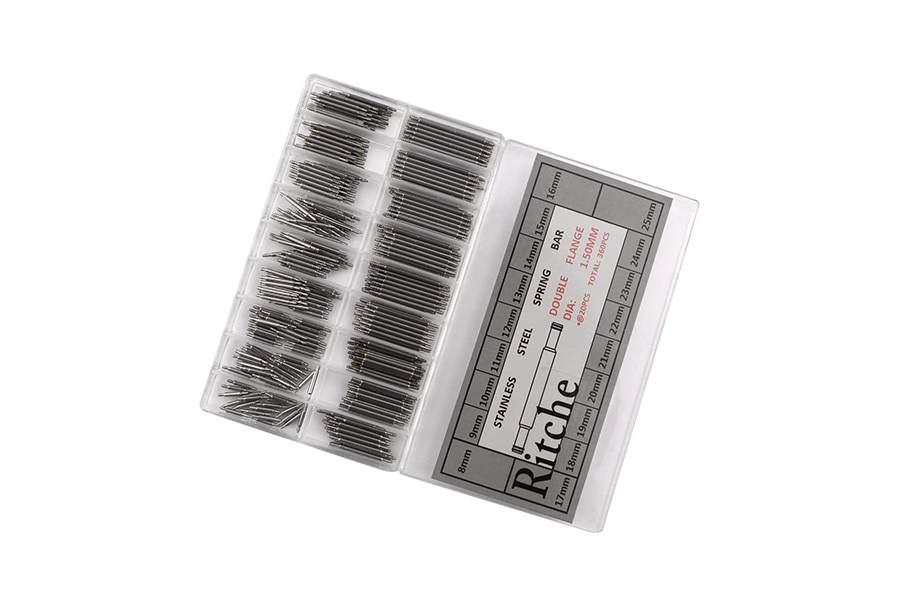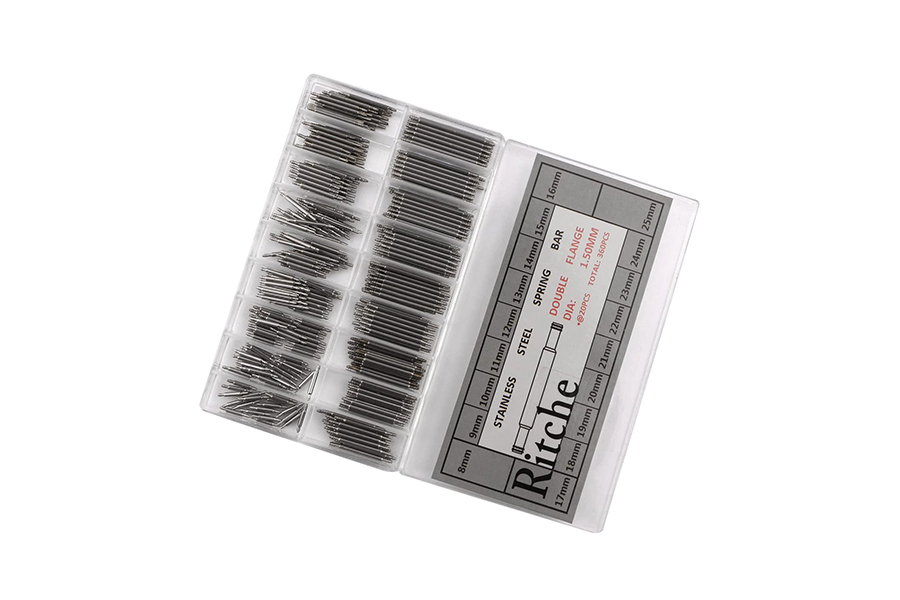 Ritche Professional Watch Band Stainless Steel Link Pins
If your friend or loved one is truly serious about his horology, this link removal and repair kit makes for a thoughtful gift. A practical and wallet-friendly one, too. It contains everything he'll need to adjust stainless steel bracelets so that they fit like a charm. – AU$17/US$8
Buy it here (AUS) Buy it here (US)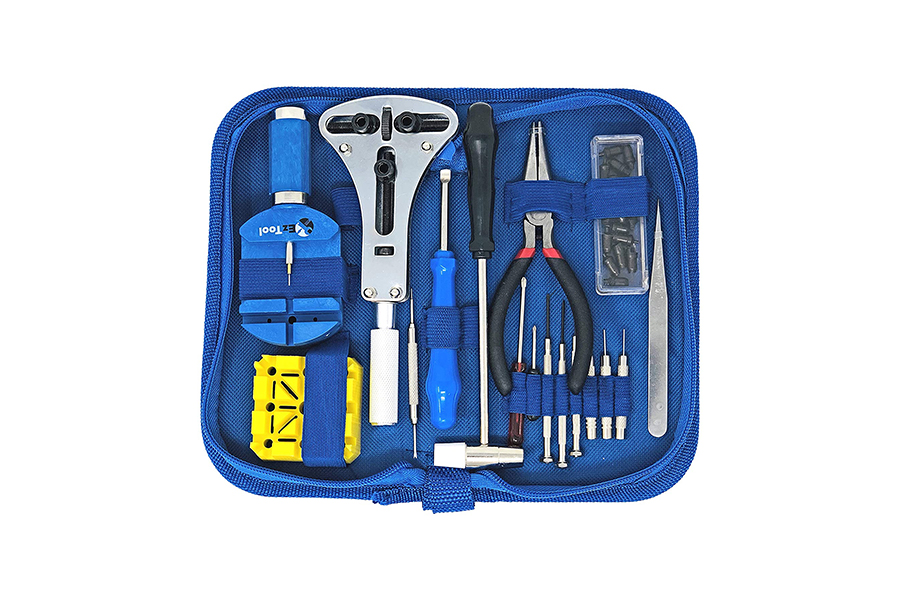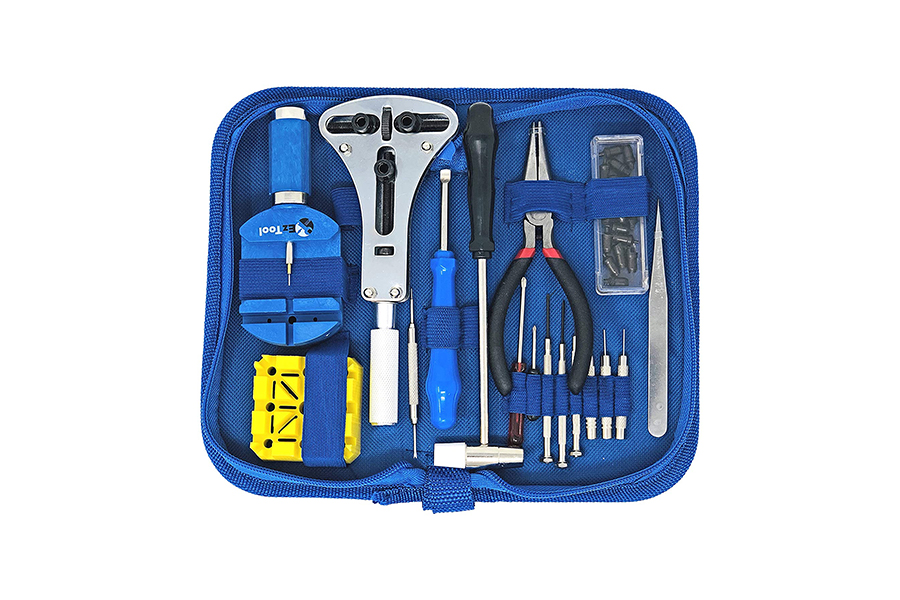 Tool Watch Repair Kit
Why get just one tool when you can get them all? That's our thinking, anyway. If it's yours too, we present this all-inclusive watch repair kit. It has everything he'll ever need to bring out the best of his inner horologist. A 41-page illustrated guide is included with purchase. – AU$45/US$24
Buy it here (AUS) Buy it here (US)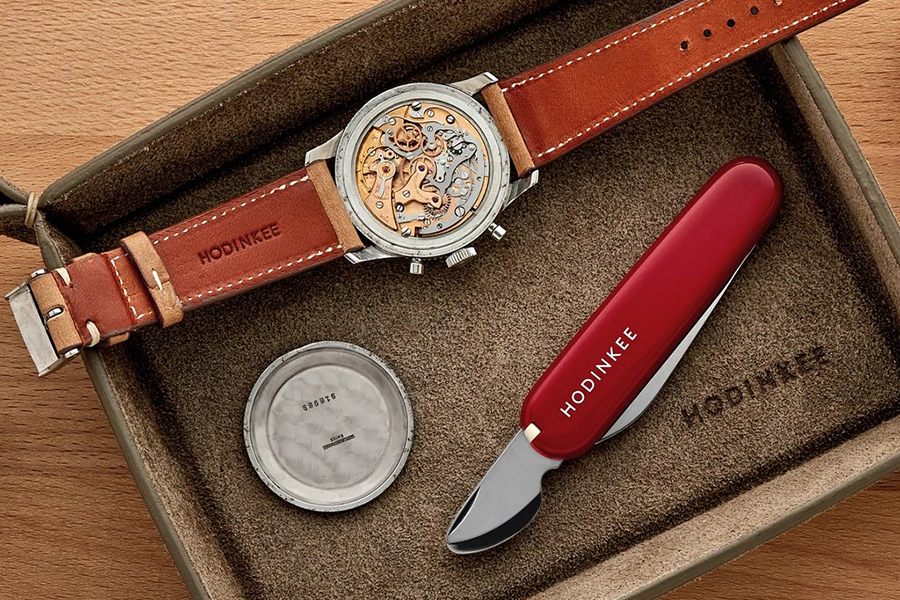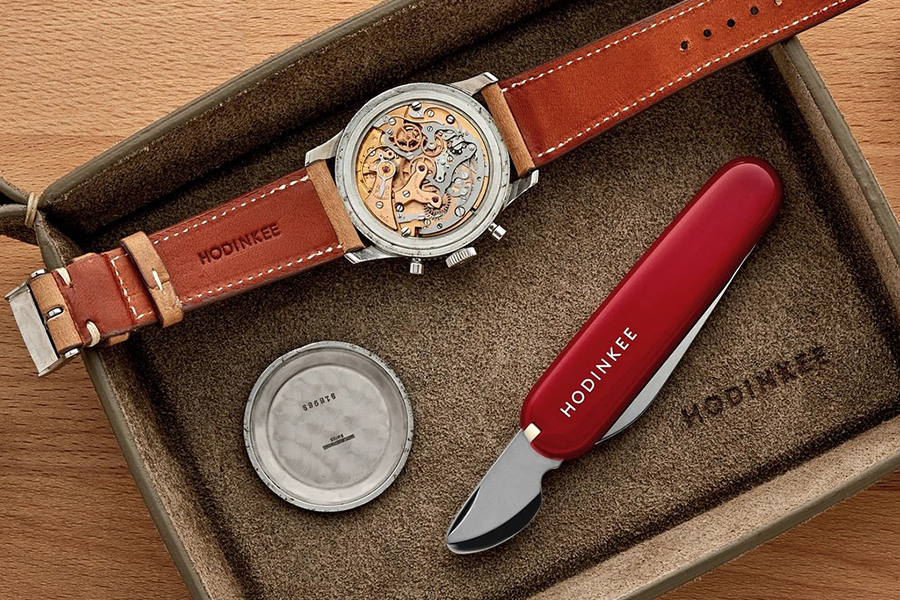 Victorinox For HODINKEE Watchmaker Swiss Army Knife
Designed for horologists and watchmakers, this compact Swiss Army Knife includes a caseback opener as one of its handy tools. After all, you can't fix or inspect a watch movement if you can't get past the case. Tweezers and a knife blade are also part of the package. – US$29
Buy it here (AUS) Buy it here (US)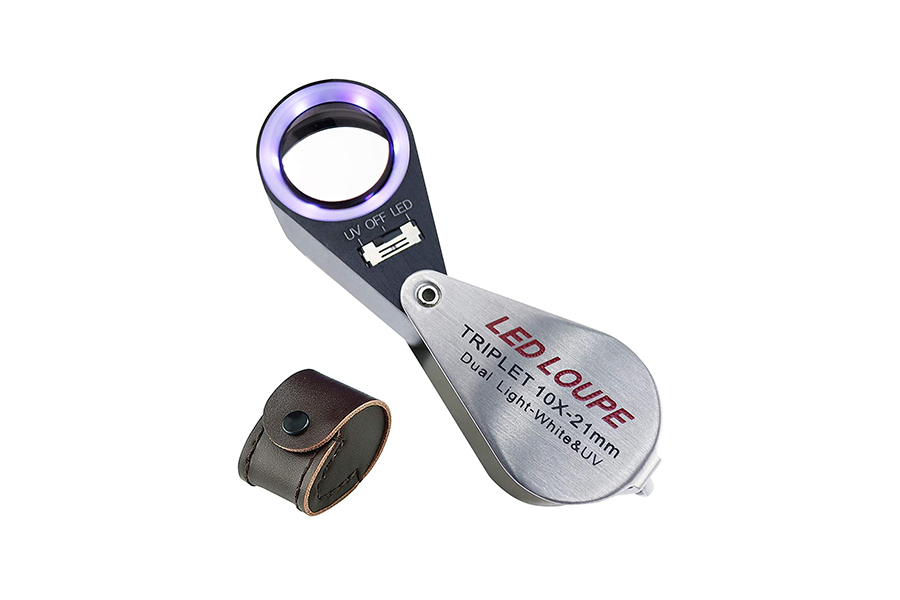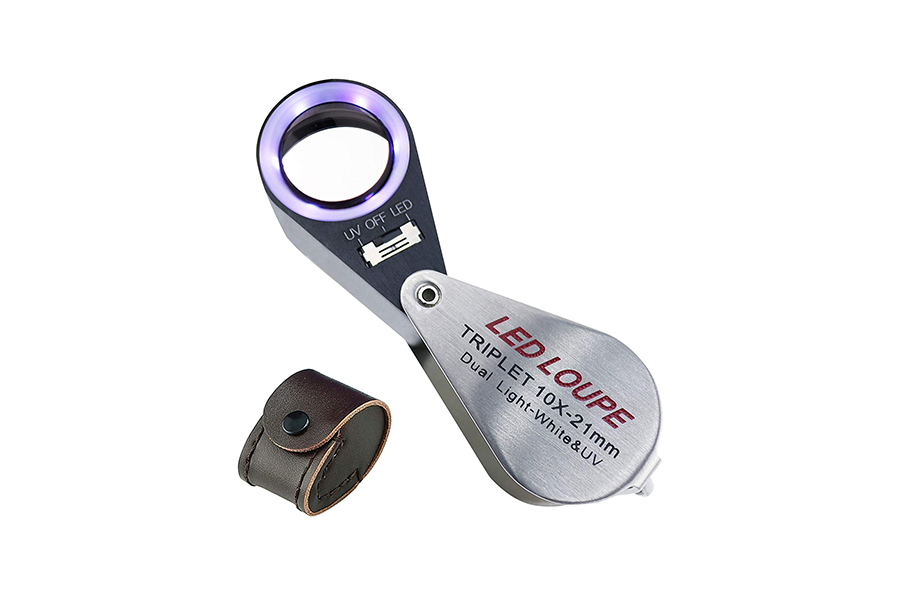 10x Magnification Jeweler Loupe LED Triplet Lens Magnifier
Fine watches perform mechanical miracles on the smallest of scales. To give them a proper inspection, you'll need a powerful magnifier. This magnifier. – AU$36/US$21
Buy it here (AUS) Buy it here (US)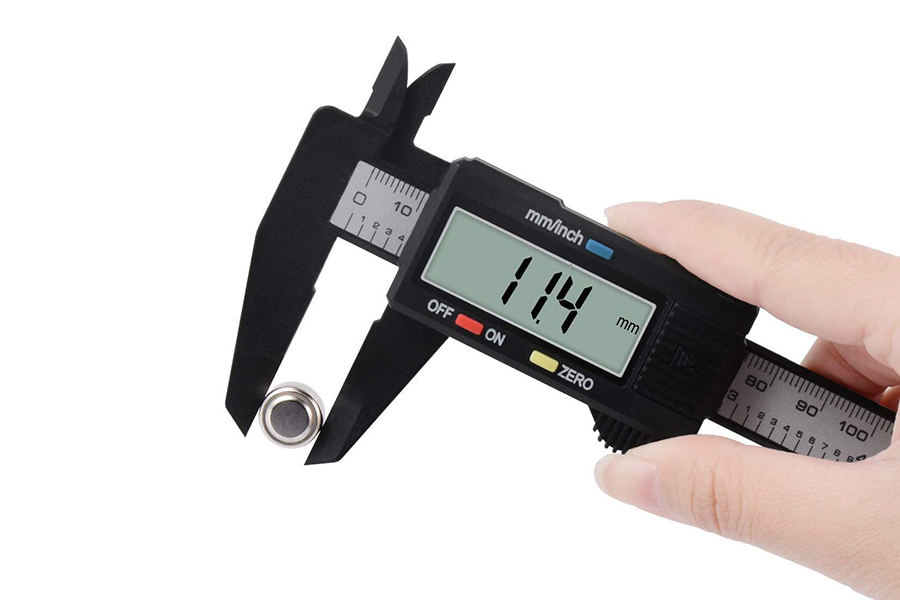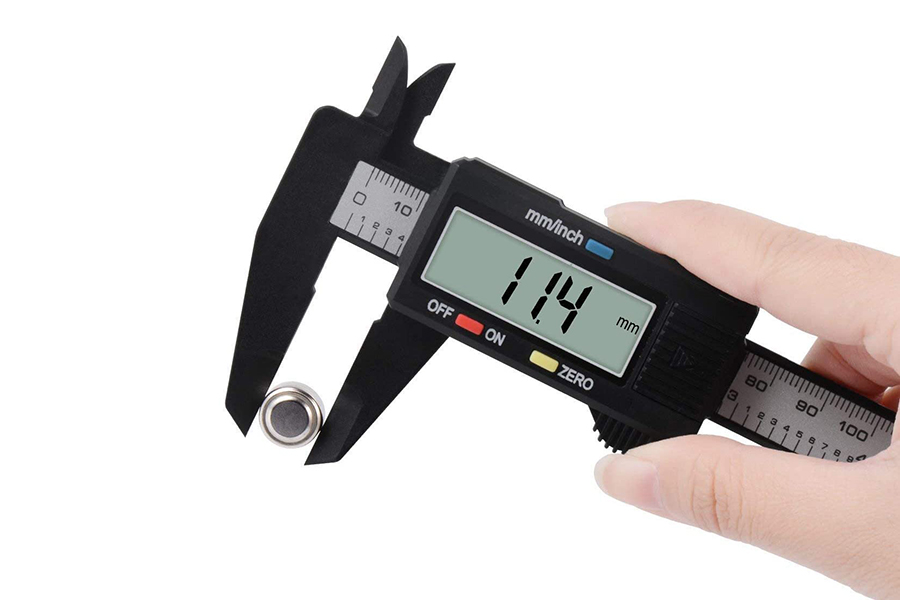 Digital Caliper
We weren't kidding when we said this gift guide was for all the horologists out there. That brings us to this acclaimed digital calliper, which features a legible LCD screen. Not only does it cover a full spectrum of DIY measurements, but it converts inches to millimetres (and vice versa) at the touch of a button. – AU$17/US$10
Buy it here (AUS) Buy it here (US)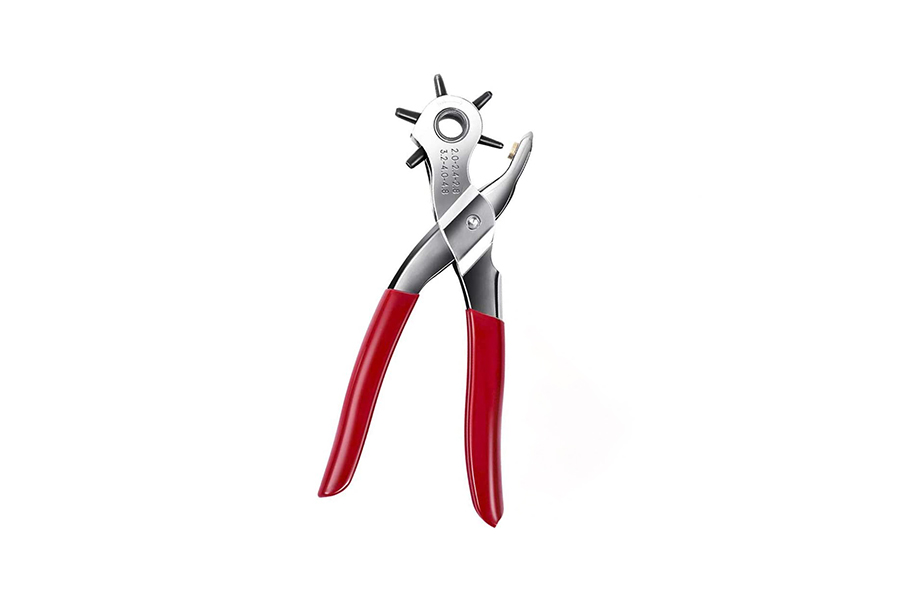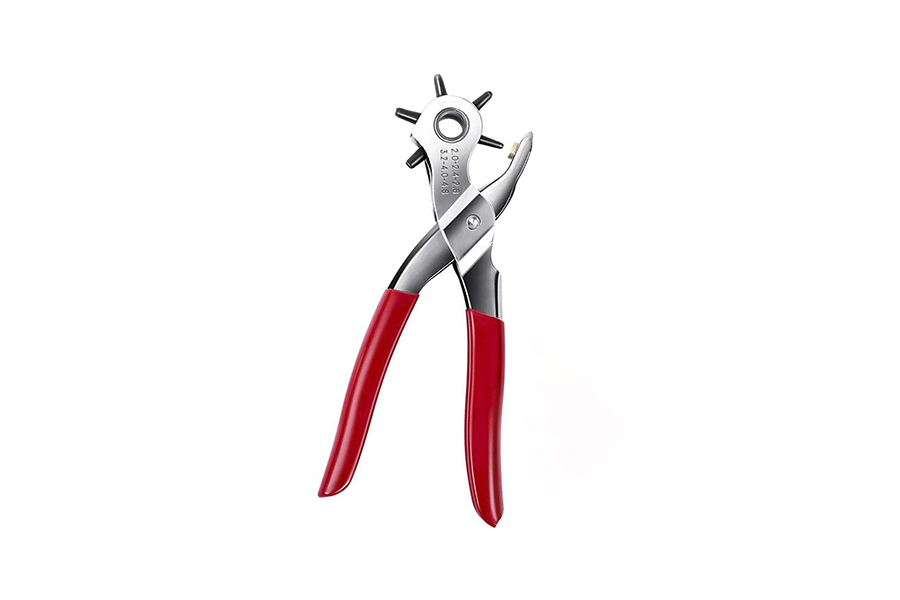 Adorox Heavy Duty 6 Size Revolving Leather Belt Hand Hole Puncher
Ergonomic and easy to use, this heavy-duty leather hole puncher performs exactly as one might hope and expect it to. And that's all we have to say about that. – AU$17/US$11
Buy it here (AUS) Buy it here (US)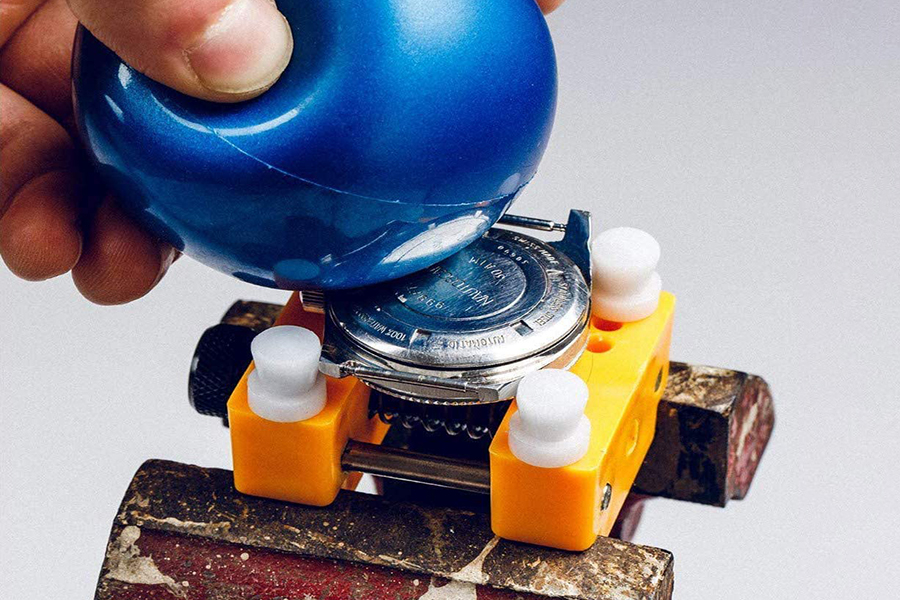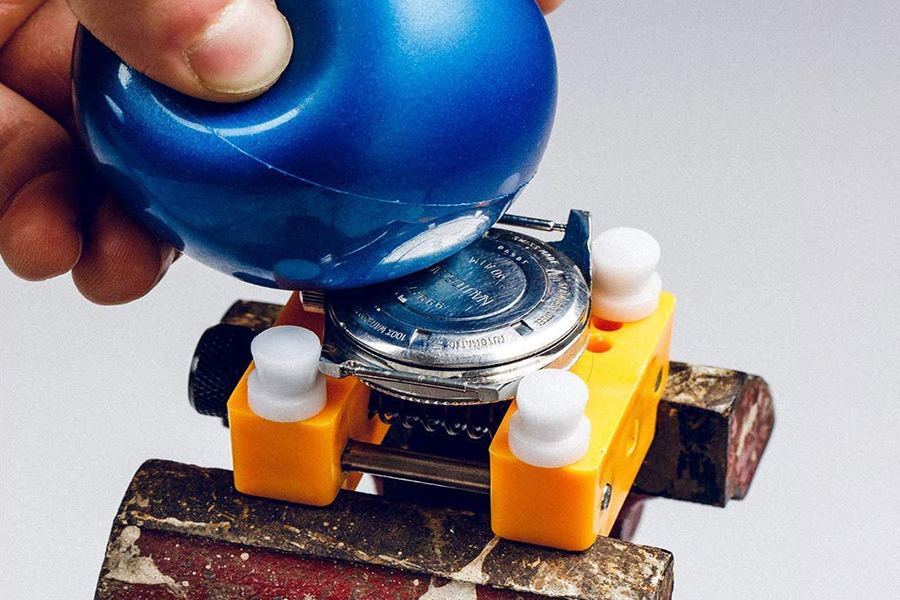 OTOOLWORLD Friction Ball Watch Case Opener
This colourful friction ball opens casebacks by way of a unique but easy-to-master process. It also looks quite cute. Win/win. – AU$18/US$8
Buy it here (AUS) Buy it here (US)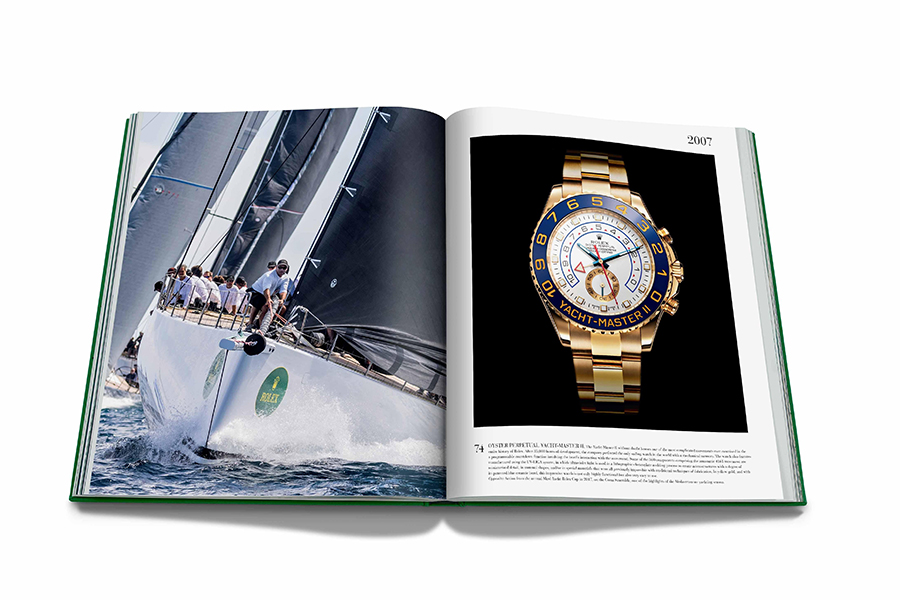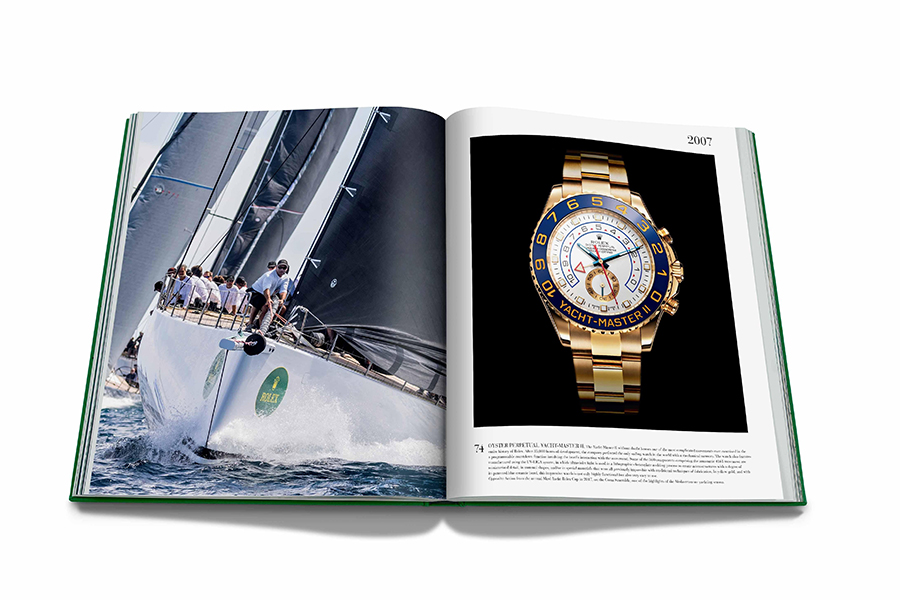 Assouline Rolex: The Impossible Collection Hardcover Book
The watch-lover in your life will simply geek out when he unwraps this luxurious hand-bound book. Within these pages, one will find brilliant writing and vivid photography. It's all centred around the finest creations from the world's most coveted watch brand: Rolex. – AU$1,463/US$895
Buy it here (AUS) Buy it here (US)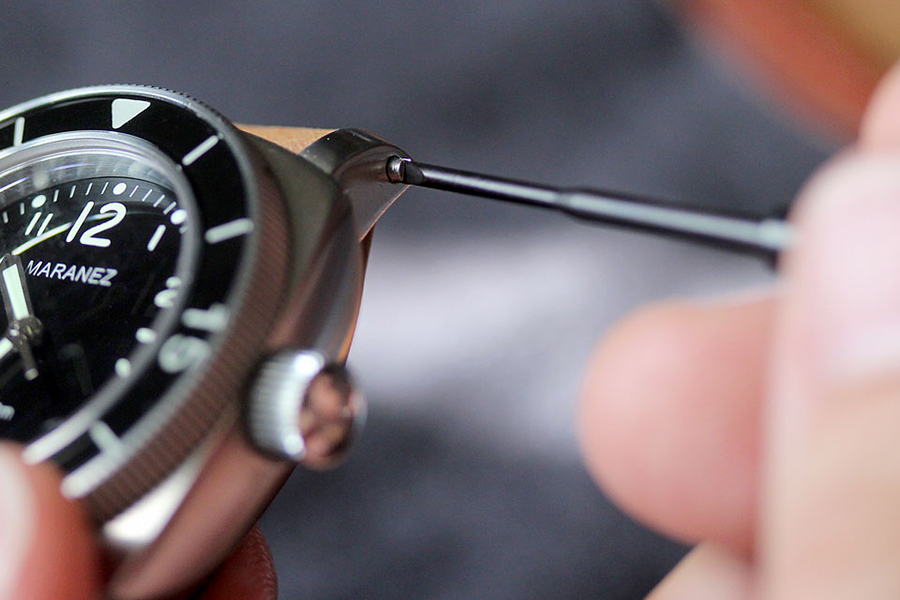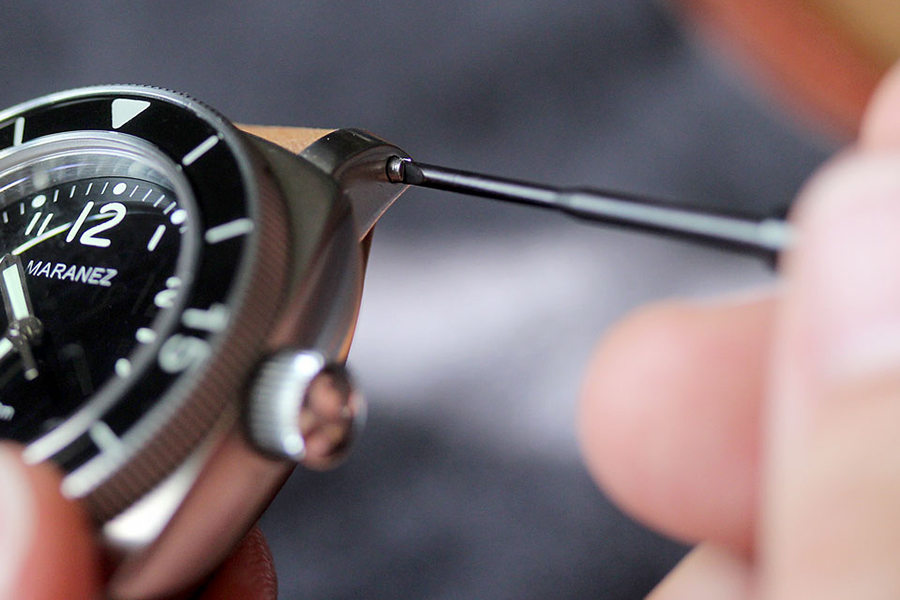 Watch Screwdriver Set
American made and to the highest standards, this watch screwdriver set is something no collector should be without. Use it to change straps and size bracelets, amongst other things. Each set includes six drivers and comes joined by a synthetic canvas roll with slots to spare. Quality.
Buy it here (AUS) Buy it here (US)
More Christmas Gift Guides:
2020 Christmas Gift Guide – Under $100