ALEXANDER VENACCI Swiss Made Automatic Watches at Unbeatable Prices
More and more countries are getting into the horology game these days, but Switzerland remains the epicentre of superior watchmaking. That's exactly why ALEXANDER VENACCI designs and manufactures Swiss Made Automatic watches of tremendous quality. The best part? Despite their downright alluring design and superior mechanics, these watches come in at unbeatable prices. There's simply nothing not to love about that.
Founded by brothers Alexander and Christoffer, ALEXANDER VENACCI wants to give everyone the opportunity to rock a Swiss Made Automatic watch. To keep its prices insanely low, the brand sells directly to consumers through its online store, thereby cutting out mark-ups and middlemen. As a direct result, you end up with a high-quality timepiece that would normally cost far more than it does here.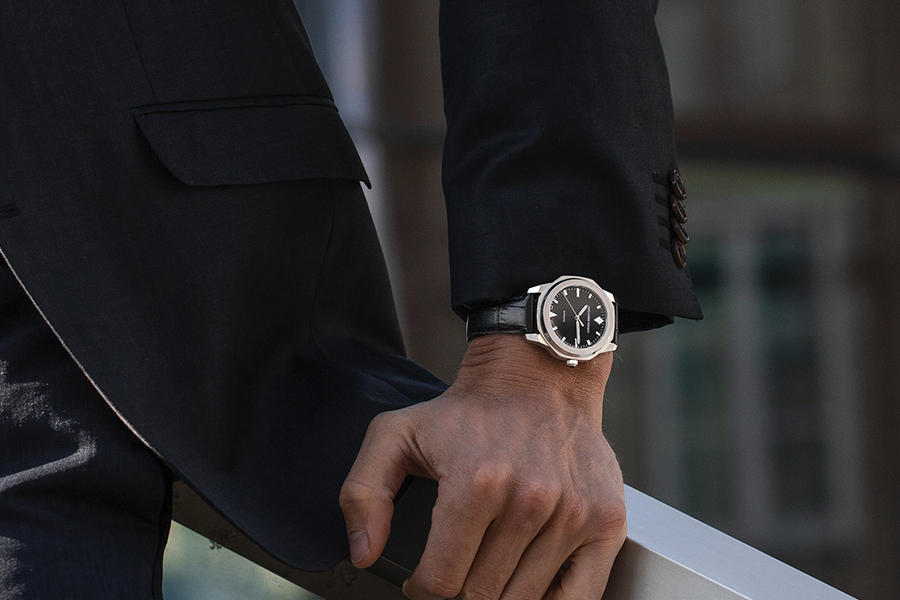 Don't be wary of the terrific value either, whereas ALEXANDER VENACCI takes its sweet time crafting each model and employs only the best materials. Going from concept to creation takes a full year, and everything but the movement is both developed and executed in-house. Brimming with distinction, each design is internationally registered and protected via the World Intellectual Property Organization and the Hague system.
The end result is a highly unique watch that nevertheless retains a classical edge. Culling from the best of two worlds, each model bridges the gap between timeless sophistication and contemporary aesthetic to eye-catching perfection. Not do these Swiss Made Automatic watches invariably turn heads, but people simply won't believe you when you say how little you paid for one.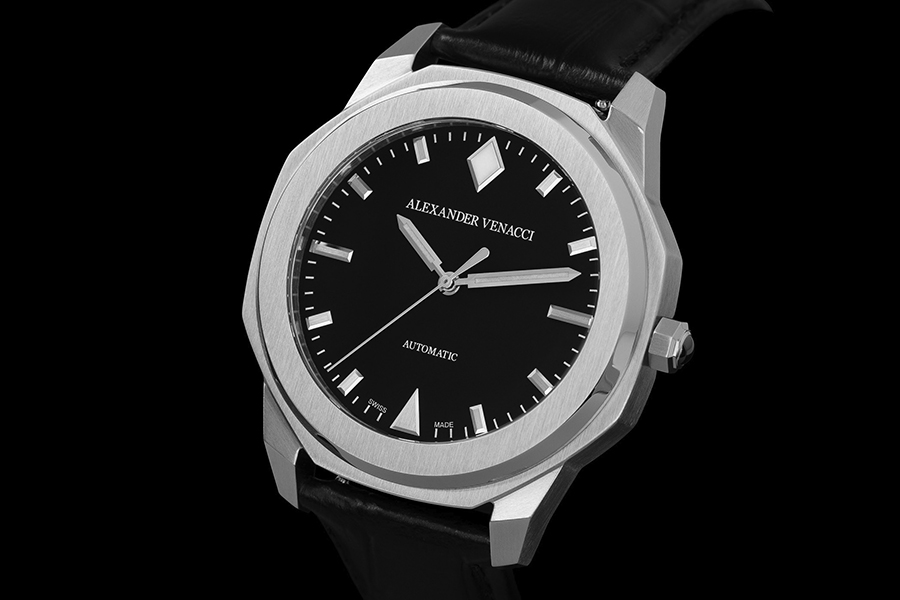 ---
Featured Video from Man of Many
---
Because ALEXANDER VENACCI has created a direct line between itself and its customer base, the brand shares virtually every step of the process with potential buyers. As such, you know everything there is to know about your watch before you've even tried it on. The brand also provides several strap types in different colours and materials, and each strap features a quick-release function. Consequently, you can buy extra straps and change the look of the watch in mere seconds.
ALEXANDER VENACCI offers the Design 1 Collection for men and women. Each watch in the range renders an immediate impression by way of the minimalist dial face and octagonal case and crown. Expect high-quality mainstay materials such as 316L stainless steel with a brushed and polished finish, scratch-resistant sapphire crystal, ceramic crown insert, Swiss-SuperLuminova on the hour and minute hands, 10 ATM water resistance and a Swiss Made Automatic movement with 26 jewels and 44 hours power reserve under the sapphire case back.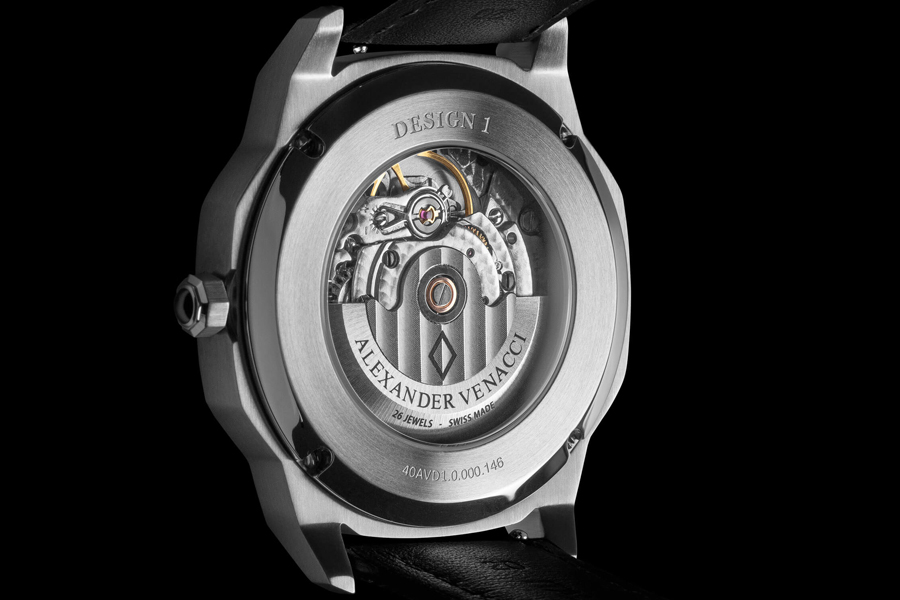 While a signature aesthetic persists throughout the Design 1 range, you can choose between various straps and colour combinations. One of our personal favourites is the Rose Gold case and White dial with an Italian leather strap. Equal parts robust and refined, the watch plays up angles and edges on its octagonal case and crown. The bezel has a horizontally brushed finish with a beveled edge and tiny brushed edge before it's secured to the stainless steel case, which surrounds a clean white dial with rose gold accents and a matte finish.
Ultimately, the stunning Design 1 Collection leaves no combination behind. Some models include two straps with purchase while others include one, though you always have the option to buy more at your own convenience. Popular combinations include the Rose Gold case and Black dial with a light blue Italian suede strap, the Silver case and Black dial with a black Italian leather strap, the Silver case and White dial with an orange Perlon strap, and the Rose Gold case and Black dial with Mesh bracelet. We could go on.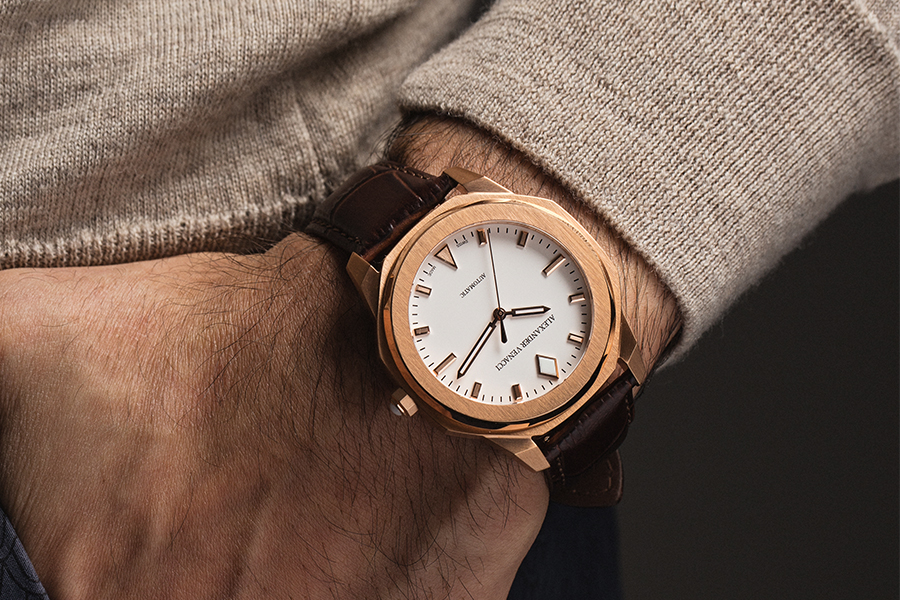 The entry price point is US$695, which is an absolute steal for a watch of this caliber. Not only does each model deliver a sophisticated aesthetic with a subtle and modern edge, but it comes powered by a Swiss Made Self-Winding Automatic movement. The end result is a unique high-quality timepiece at an unbeatable price and those are two things no watch-lover would argue with. Your journey starts now.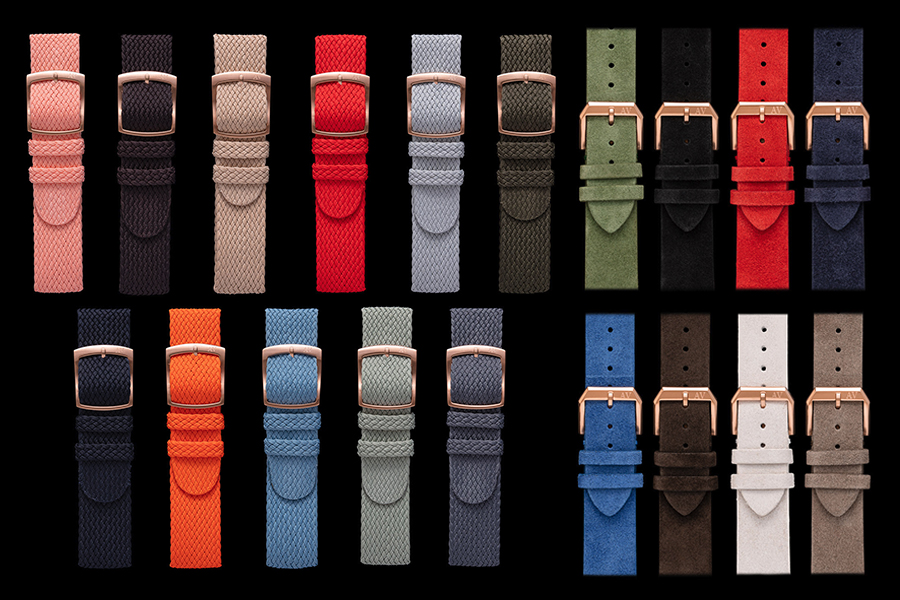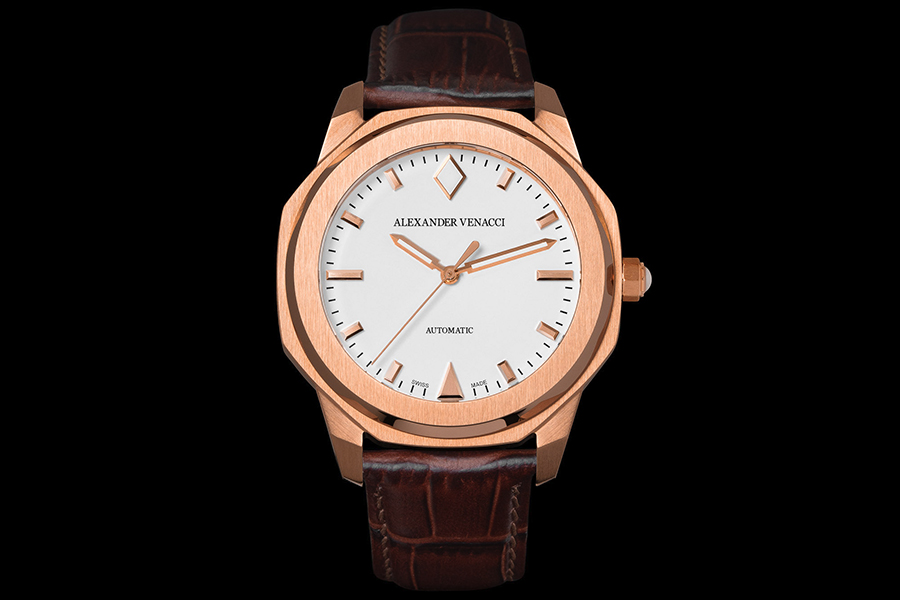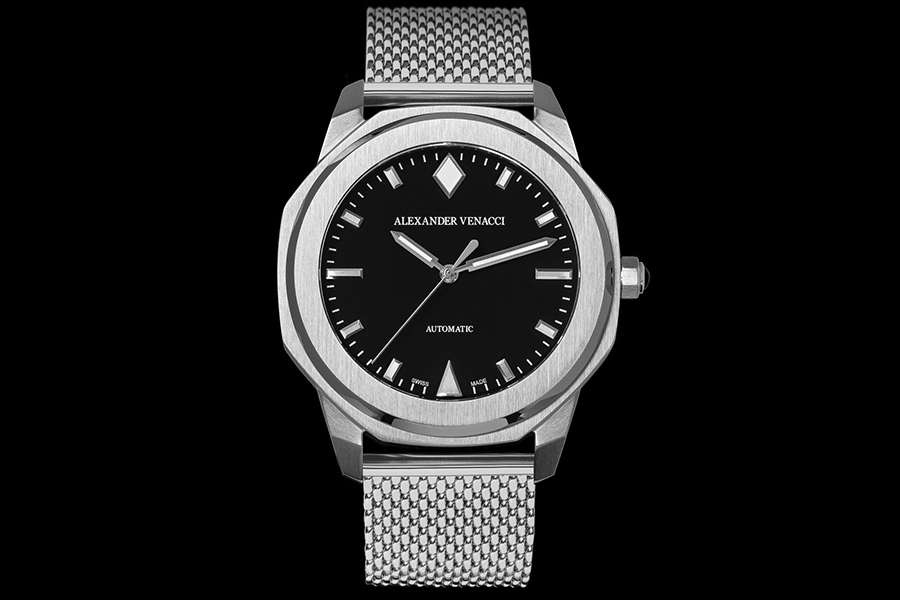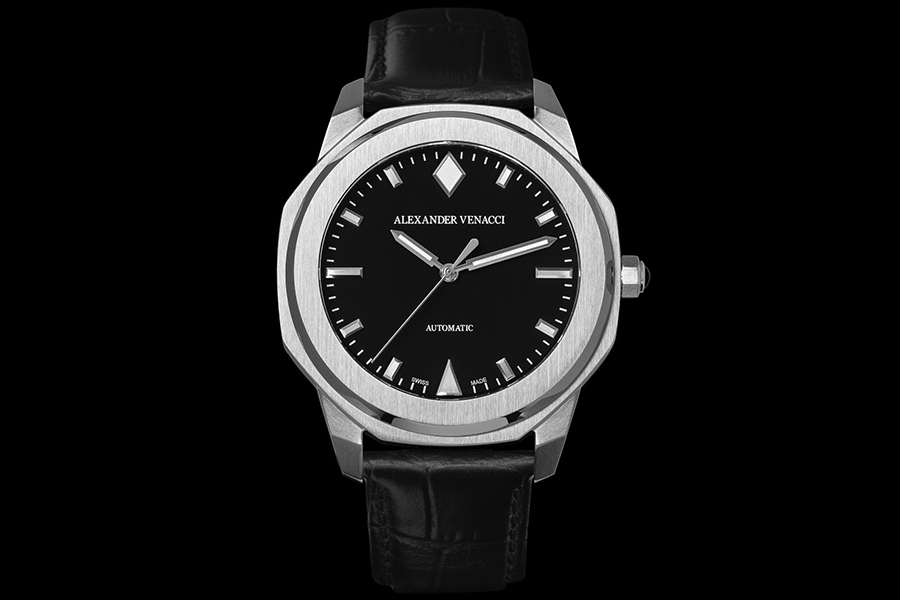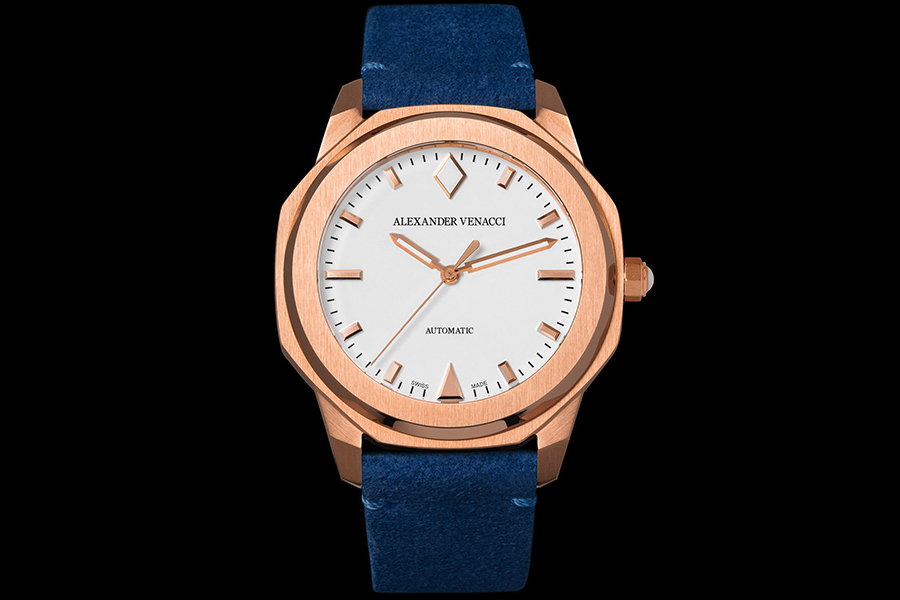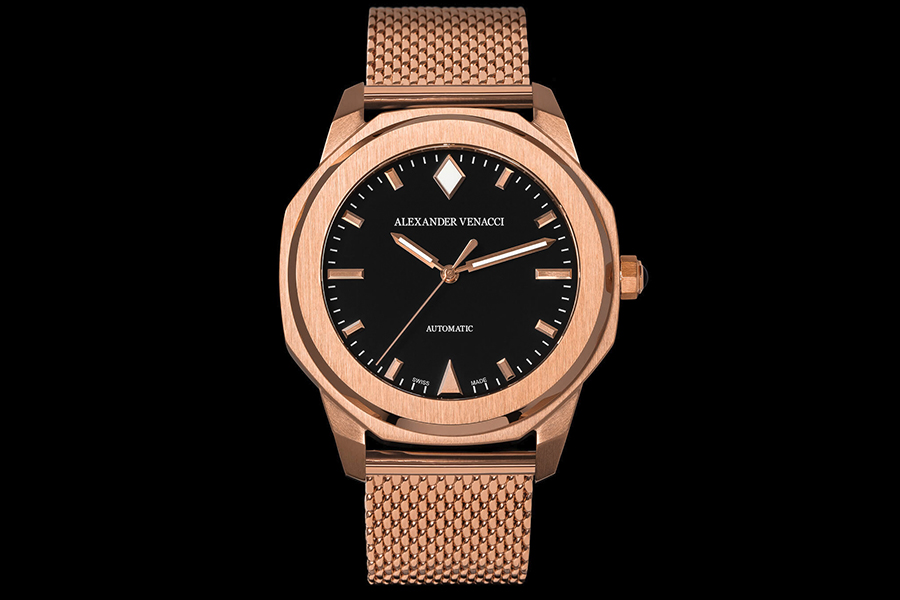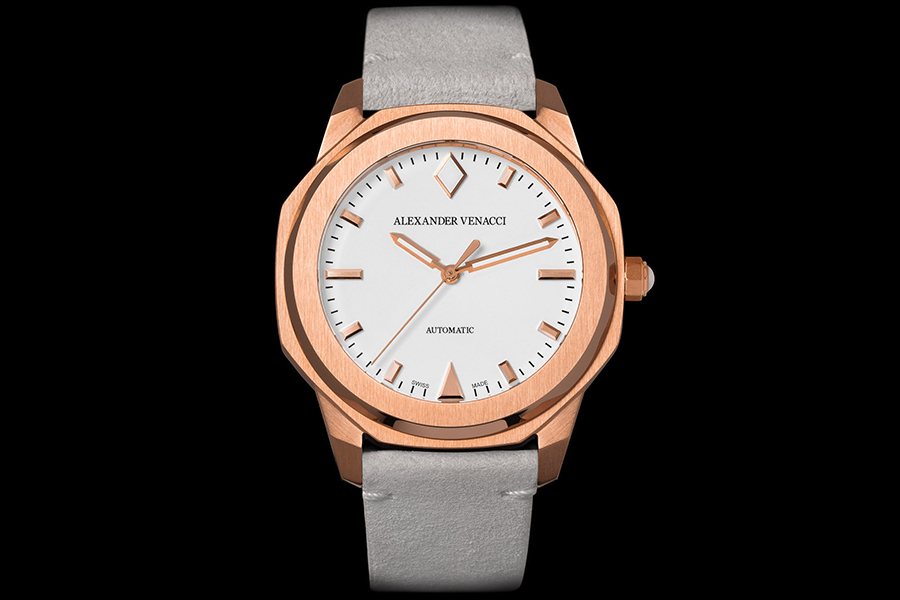 ---
Featured Video from Man of Many