Japan's own Citizen is leading the charge (pun intended) on solar-powered watches with the functionality and style to match. At the heart of their latest releases is cutting-edge Eco-Drive technology, which converts any kind of light into energy and even stores the surplus on a built-in power cell. And when we say "any kind of light," we're talking about everyday light sources such as indoor fluorescent lights and desk lights. Power up with confidence and expect the watch to last for months at a time on a full charge—even in darkness or dim light—with no need for regular battery replacement. The future of wristwear is now.
To peruse Citizen's current line-up is to touch down on ultra-durable materials, high-performance specs, sporty designs, and utterly affordable price points. Bring in the aforementioned Eco-Drive technology and routine quartz battery replacement becomes a thing of the past. If you're looking for a truly reliable timepiece to get you through this holiday season and many more seasons to come, your journey starts and stops with this forward-thinking brand. Naturally, a number of their watches also make for the perfect Christmas gift. Here's a closer look at some of their latest and greatest releases, all of which run on solar-powered technology.
World Chronograph A-T Blue Angels Edition
This radio-controlled chronograph world timer turns functional detail into a wearable work of art. Keeping "atomic time," it can track the time in 26 cities and 5 zones at once and with painstaking precision. Additional features include a perpetual calendar, non-reflective sapphire crystal protection, stainless steel construction with blue ion plating, 12/24 hour time, 1/20 second chrono that measures up to 60 minutes, day/date, power reserve indicator, and more. On the underside is a Blue Angels case back insignia for one last touch of visual flourish. Power it up using any kind of light source and go anywhere and everywhere.
Promaster Dive
The Rolex Pepsi vibes are strong on this remarkably affordable alternative, aka the Promaster Dive. Combining a stainless steel case, signature blue dial face with luminous markers, and iconic blue and red bezel, it delivers water resistance to a formidable 200 meters. A polyurethane strap drives home the adventure-ready design whilst Eco-Drive technology means you'll never need to replace the battery. This sporty stunner makes up part of the Promaster Collection, a line of watches that offer superior durability and performance by air, land, or sea.
Super Titanium Armor
Citizen's Super Titanium Armor is yet another Eco-Drive-powered watch that's ready for all the action you can throw its way. This one comes forged from super titanium, which is five times harder and 40% lighter than traditional stainless steel. The trusty material is also scratch and rust-resistant and thereby armour-like in its protective abilities (hence the name). Bring in the silver case hue, black metal dial, luminous markers, DLC-plated bracelet, 60-second chronograph, rotating ratchet bezel, and other choice details, and you're looking at a minimalist masterpiece of muscular proportions.
Donald Duck
No stranger to licensed collaborations, Citizen continues to draw upon the respective worlds of Disney, Marvel, and Star Wars. The acclaimed Donald Duck watch puts the brand's illustrative qualities to work without going overboard. Gaze upon the blue gradient dial with yellow accents to behold the timeless Disney character, adorned in sailor attire as he peeks out between the 4 and 5 o'clock markers. His webbed feet protrude on the opposite side of the dial whilst an anchor emblem sits at 12 o'clock to round out the nautical theme. This one has "perfect holiday gift" written all over it, complete with an affordable price tag. Does it run on Eco-Drive technology? You bet it does!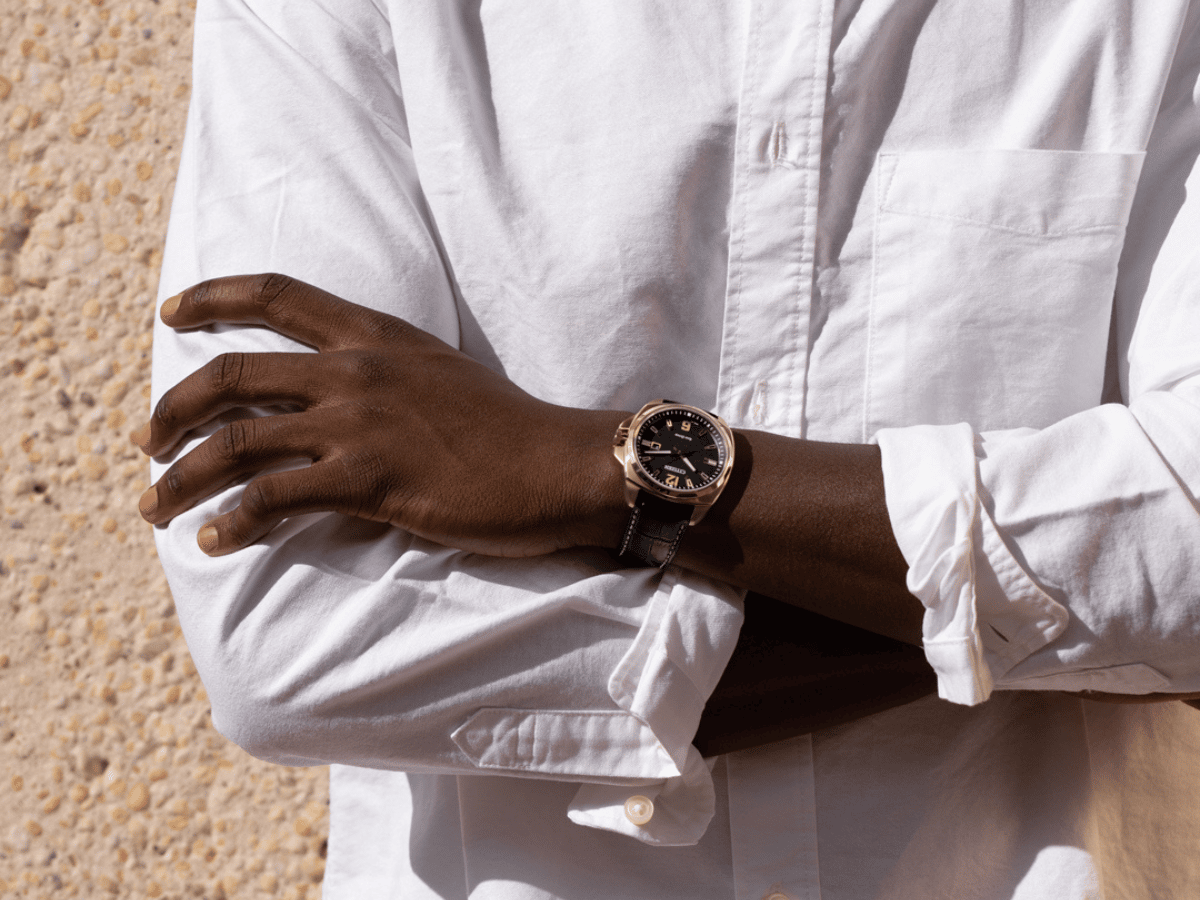 The above examples are joined by countless other Eco-Drive watches, all of which draw from the power of any light source and run for months at a time at a full charge. Peruse Citizen's inventory and you'll discover pretty much every type of style and design. From elegant dress watches to function-packed wristwear and more, the brand spoils you for choice without draining your wallet. Meanwhile, solar-powered technology improves performance, convenience, and sustainability alike. Power up, strap up, and take to the world outside your door. That's the Citizen way.