The Wind Up – Watch News #101
Another week down, another Wind Up! In this week's round-up of all the coolest new releases we've got pieces from the likes of F. P. Journe, Jaquet Droz, H. Moser & Cie, along with something very different from Audemars Piguet. So, as always gents, sit back and enjoy!

Jaquet Droz Magic Lotus Automaton
Jaquet Droz recently unveiled a handful of new and exciting watches, with the Magic Lotus Automaton clearly grabbing my attention. Combining beautiful aesthetics with an automaton-mechanism, the Magic Lotus Automaton brings together the two worlds of horology in magnificent form. The theme of the Magic Lotus Automaton is peace and love in a world of Zen, and this has been captured by Jaquet Droz supremely well. In an exhibition of wonder, both fauna and flora come to life in the upmost detail. Absolutely splendid.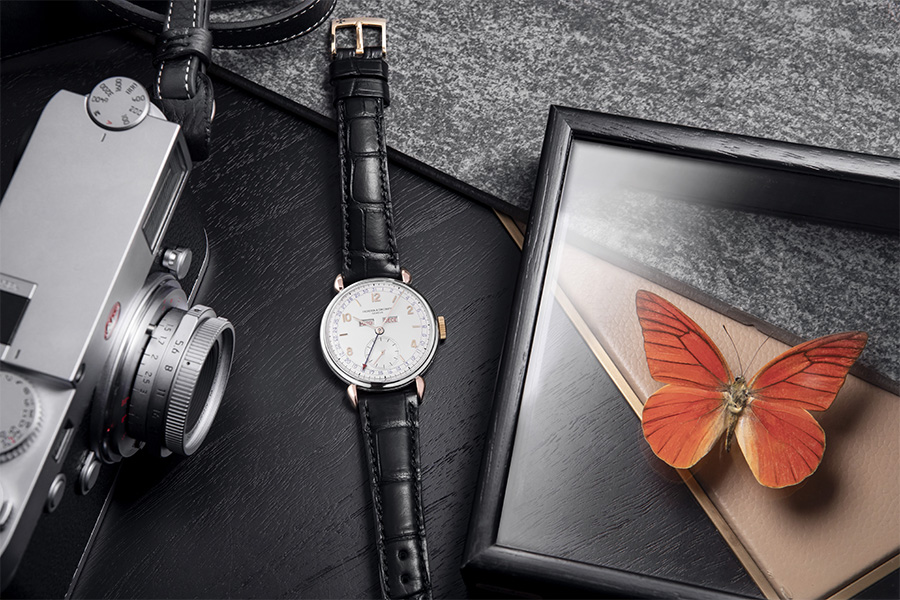 Vacheron Constantin Digital Certification of Authentication
Vacheron Constantin have proudly taken a pioneering step in reducing the impact of counterfeiting and criminal activity with their latest certification process utilising Blockchain technologies. This piece of technology allows Vacheron Constantin to literally track the life and the movements of any timepiece. Currently being trialled with the Les Collectionneurs collection, this initiative is one that is seemingly more and more required, especially in this modern age of technology. It ensures quality control, authenticity, traceability and data protection, as well as anonymity. It's a shame that the watchmaking world has had to come to this to combat the movements of some, but it's great to see such a historical brand taking the first steps.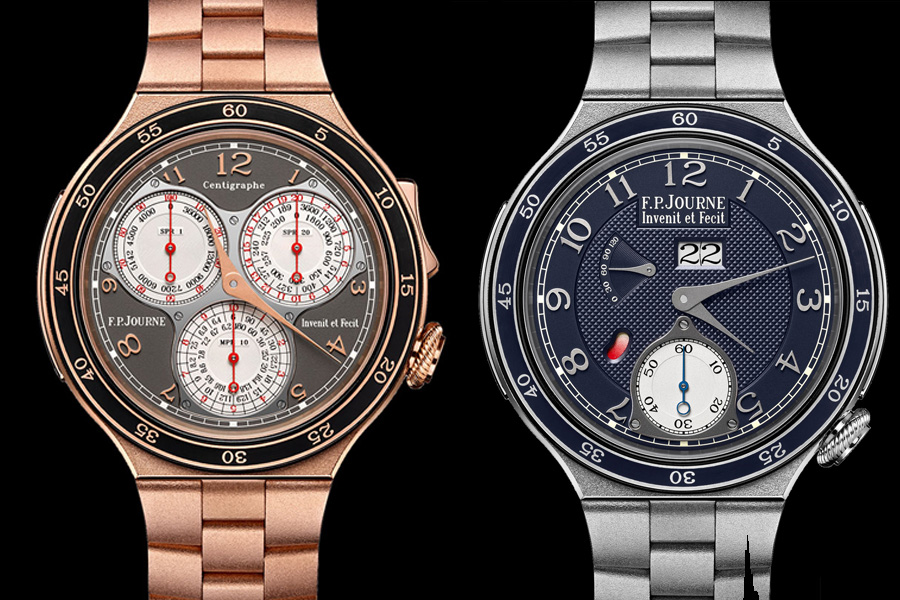 F. P. Journe LineSport
Introducing the latest from the Journe atelier, the LineSport models now do away with the rubber inserts (although the titanium models will retain some rubber bits). The LineSport changes will apply to Journe's Automatique Reserve AR2 and Centigraphe CT2 models, both of which will be available with either a gold or a platinum case set. The Centigraphe CT2 presents itself as the far more complicated and more expensive model, while the Automatique Reserve AR2 seems to be a lot more useful on a day-to-day basis. Either option will be a superb addition to your collection, and both carry with them the quintessential DNA that we've all come to love from the F. P. Journe manufacture.

H. Moser & Cie Heritage Tourbillon Funky Blue
Embracing designs from the 1920s, H. Moser & Cie have released the Heritage Tourbillon Funky Blue, a very beautiful and very expansive addition to an ever-growing roster of watches. The Heritage Tourbillon Funky Blue is a completely new design, and is a refreshing take on Moser's usual release of fairly contemporary watches. Looking more like a pocket watch that's been converted to a wristwatch than anything, the Heritage Tourbillon Funky Blue is a charming timepiece. Shortened lugs, an ornate crown, large gothic-style Arabic numerals and cathedral-stylised hands really make the Heritage Tourbillon Funky Blue pop. That, and its incredibly complex double hairspring tourbillon definitely makes Moser's latest one of its greatest.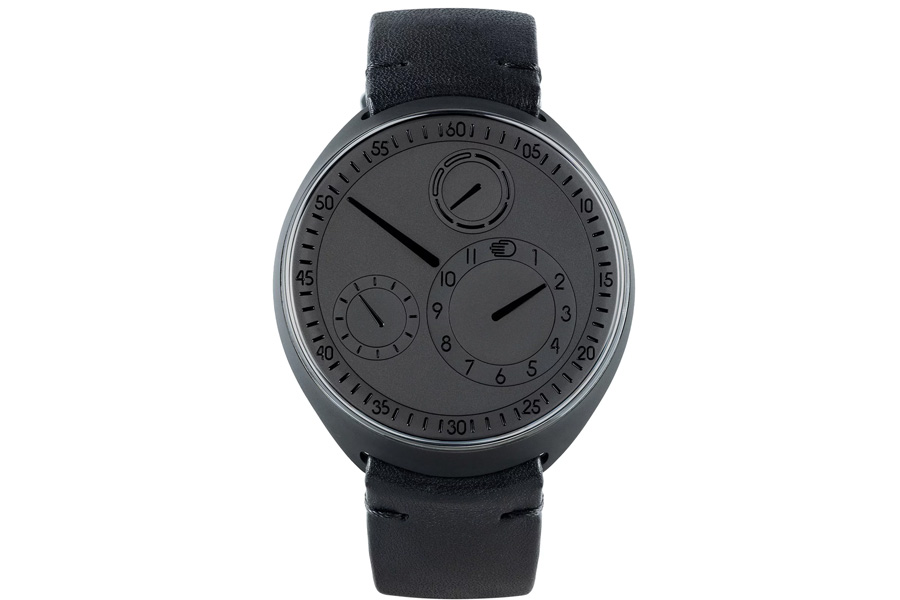 Ressence Type 1ZZ
A new limited-edition and created in collaboration with Chronopassion founder, the eclectic Laurent Picciotto, the Ressence Type 1ZZ combines a beautifully refined, darkened look along with its proprietary oil-based system. Available in a limited run of only 20 pieces exclusively at Chronopassion, the Ressence Type 1ZZ with a matte dark grey PVD dial over German silver encased in a 42mm wide titanium matte black DLC case. This black on black on black theme is very interesting, and while legibility does take a hit there's plenty of positives that easily outweigh the negatives.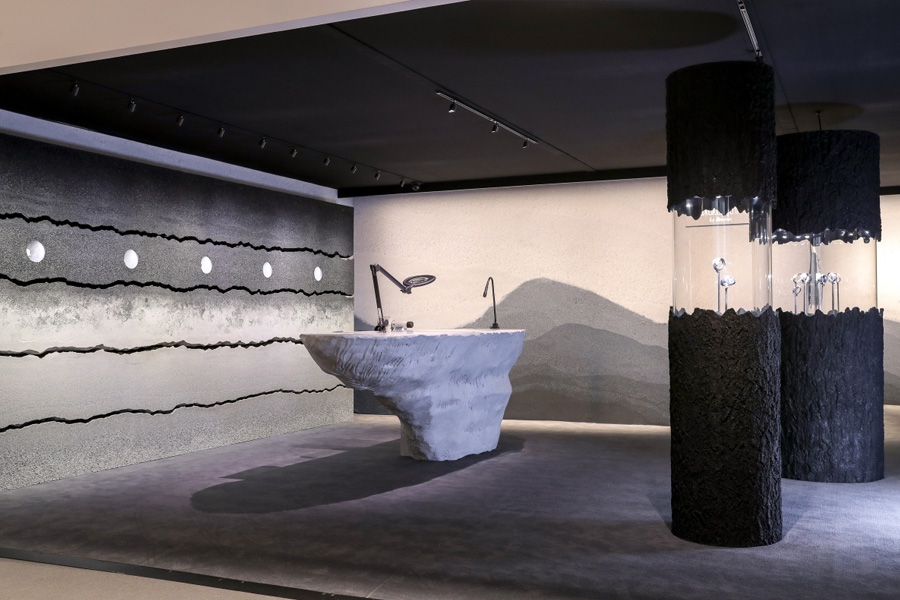 Audemars Piguet x Jana Winderen
Jana Winderen is an award-winning artist, creating immersive multi-channel sound installations based on audio environments and ecosystems that would otherwise be difficult for humans to access both physically and aurally. In collaboration with Audemars Piguet, Jana Winderen has created an acoustic journey through artist Fernando Mastrangelo's ornate lounge. This acoustic journey is meant to reflect the various layers of the Vallée de Joux, from the 300-year-old slow growing spruce trees of the Risoud first to he sounds made and heard by the fish in the depths of the Lac de Joux. This unique collaboration has enabled the two artists to create a tangible tactile sensory experience for people.
If you enjoyed The Wind Up and would like to continue reading about watches, you can head on over to my blog, Haulogerie, where I delve a bit deeper into the wonderful world of watches.