Zinvo Bring their Bold & Unique Blade Watches to Australia
Few watchmakers have carved out a niche as quickly and efficiently as Zinvo Watches. The brand launched in 2014 on the back of an unmistakable design language, which has only evolved and expanded in the time since. It's then no surprise that they continue to spread their proverbial wings across the planet, touching down in more than 130 countries. They now have a direct operation here in Australia, meaning it's never been easier to pick up what this extraordinary brand is throwing down. Plus, free shipping and free exchanges. Sweeeeeeet.
Use the discount code "MOMZINVO to get 20% off on all products.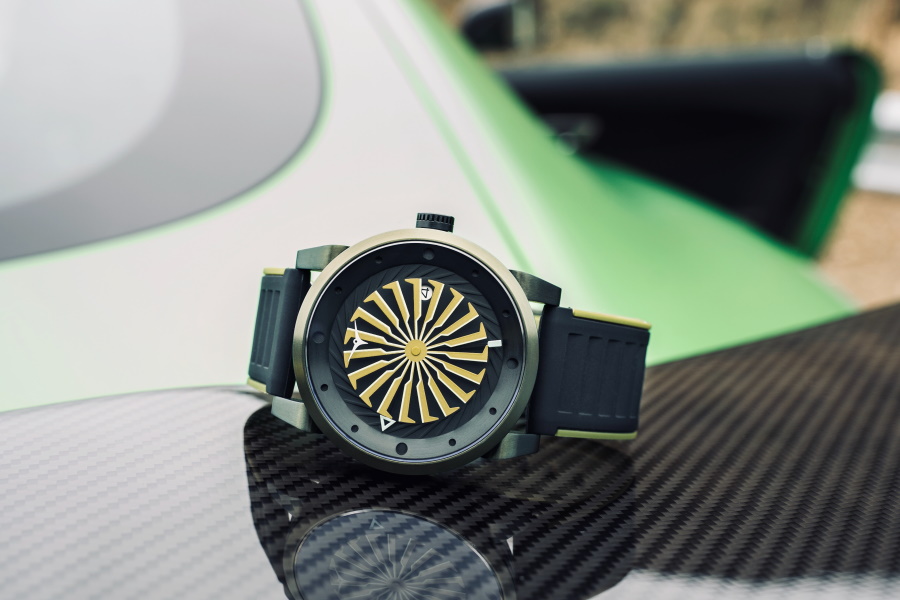 Avant-garde aesthetic meets mechanical design meets affordable prices on every Zinvo watch. While the brand occasionally tinkers with various layouts, the Blade Collection remains their signature calling card. Emanating with the power of a jet engine, each model in the range incorporates a 1-second spin turbine into the dial display. Not just eye-grabbing and effortlessly hypnotic, the turbine also delivers a galvanising, masculine effect.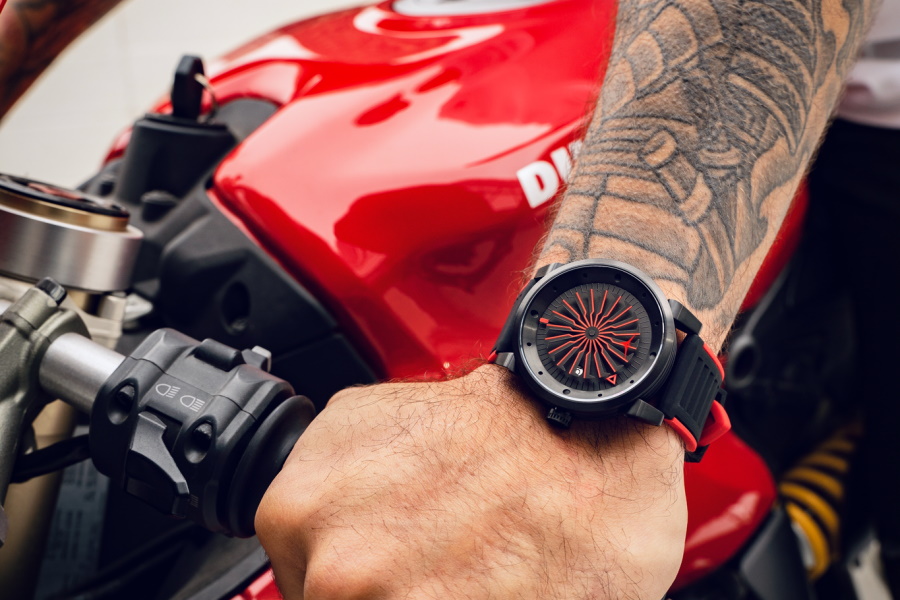 By operating directly in Australia, Zinvo Watches brings ample selection onto our native soil. That includes the mighty Blade Titan, which we covered in a previous write-up. While faithful to the family's design language, the watch employs 100% titanium on its military green-plated case. It's also one of the few models to power the spinning turbine by way of a Seiko NH35 automatic movement. Equal parts crafty and crazy, the piece takes Zinvo's established M.O. to glorious extremes.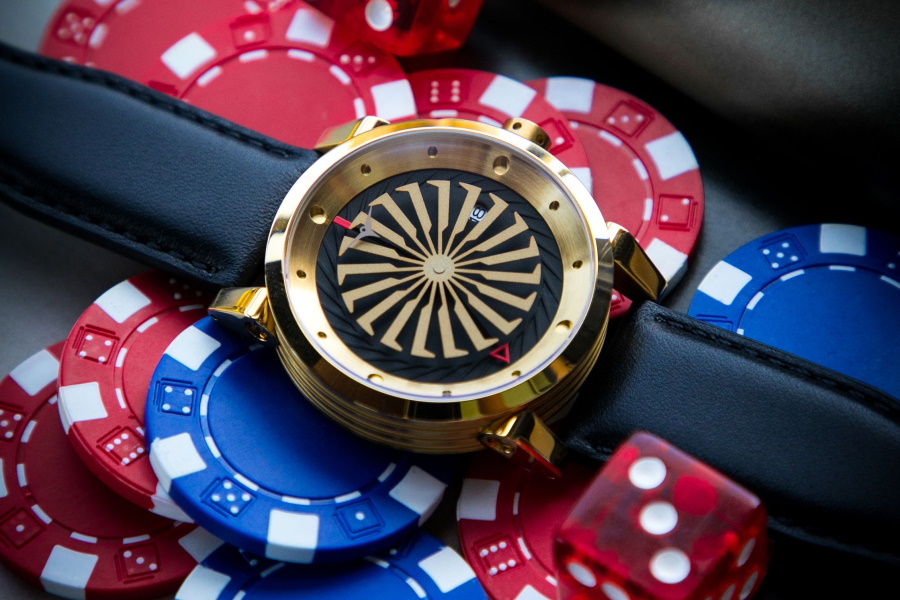 Meanwhile, Blade Titan is but one amongst a number of signature stunners from the Blade Collection. Here are some other popular models and personal favourites, all of which come in at affordable price points: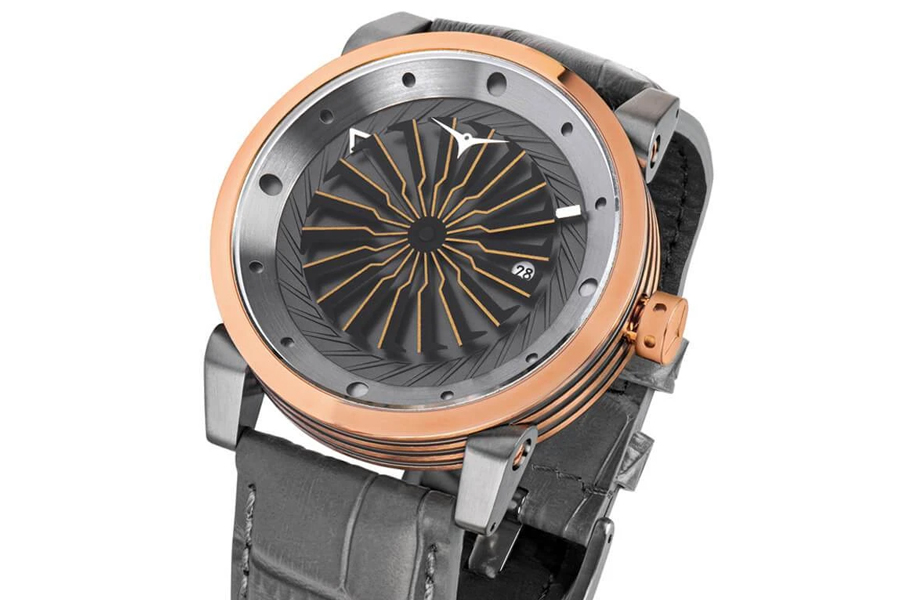 Blade Fusion
Packing a gunmetal turbine into a rose gold case of stainless steel, Blade Fusion delivers an expert take on combination and contrast. With its industrial hues and 44mm case size, this piece gives off all sorts of masculine vibes. A quintessential eye-catcher, it'll bolster a full range of men's dress codes and ensembles. The piece runs on automatic movement with a 42-hour power reserve and comes protected by scratch-proof sapphire crystal. A 100% genuine leather strap is included with purchase, but you can also personalise the watch by choosing from a number of alternative straps.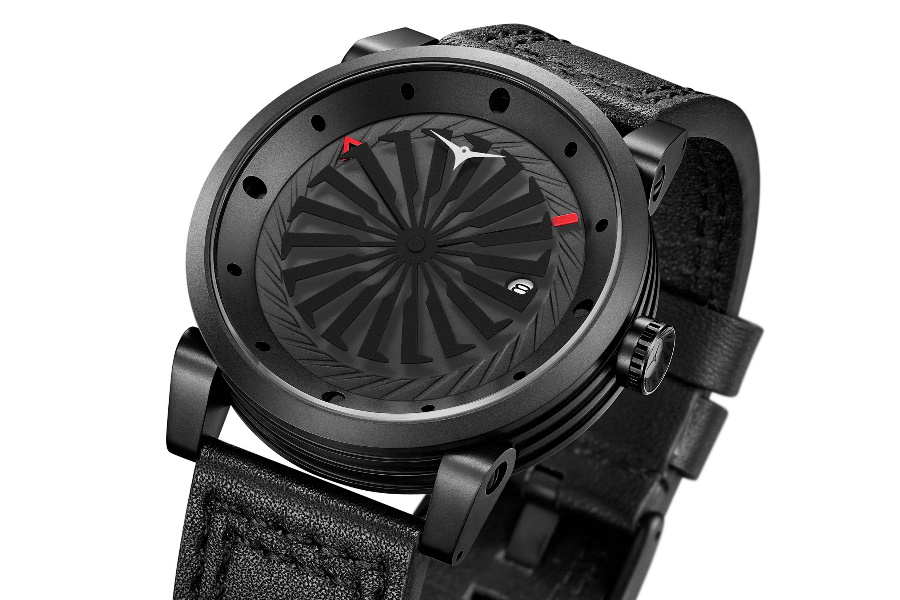 Blade Phantom
True to form, Blade Phantom comes dressed in matte black with subtle red and grey accents. The date window calls out from within a dark expanse and thereby renders all the more an impression. Bring in qualitative mainstays like the automatic movement, sapphire crystal, water resistance to 5 ATM, and high-grade materials, and you have yourself a monochromatic masterpiece. It's no wonder that this watch is one of the brand's best-sellers here in Australia.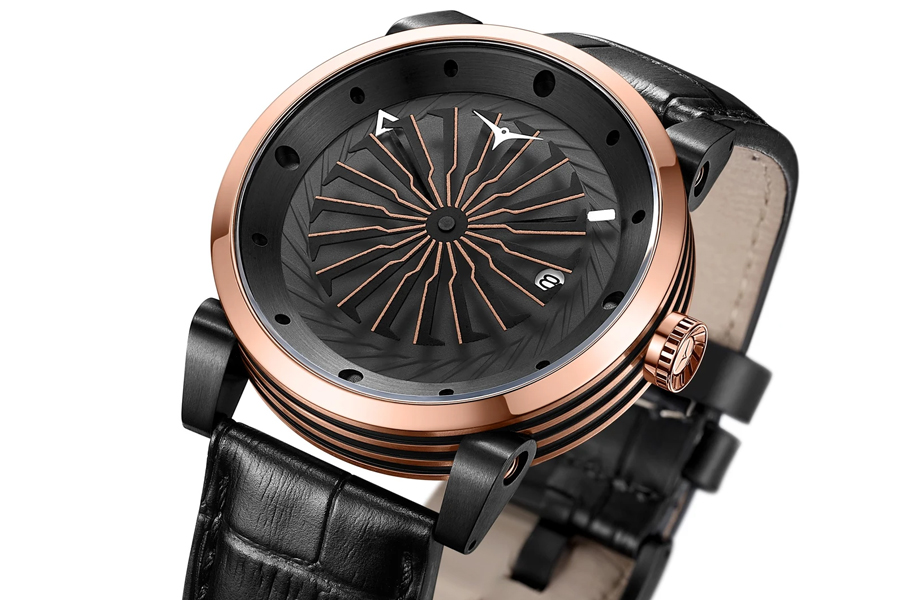 Blade Spirit
Zinvo's latest is also one of their greatest. Rose gold and black is a colour combination few men would argue with and Blade Spirit works this pairing to perfection. Robust by design, the piece runs on uber-accurate Seiko NH35 automatic movement. Flip the watch over and peer through the exhibition window to see the brilliant movement in action, while a turbine-like pattern makes up the caseback's bottom half. Power and precision grace every spare corner of this handsome wristwear.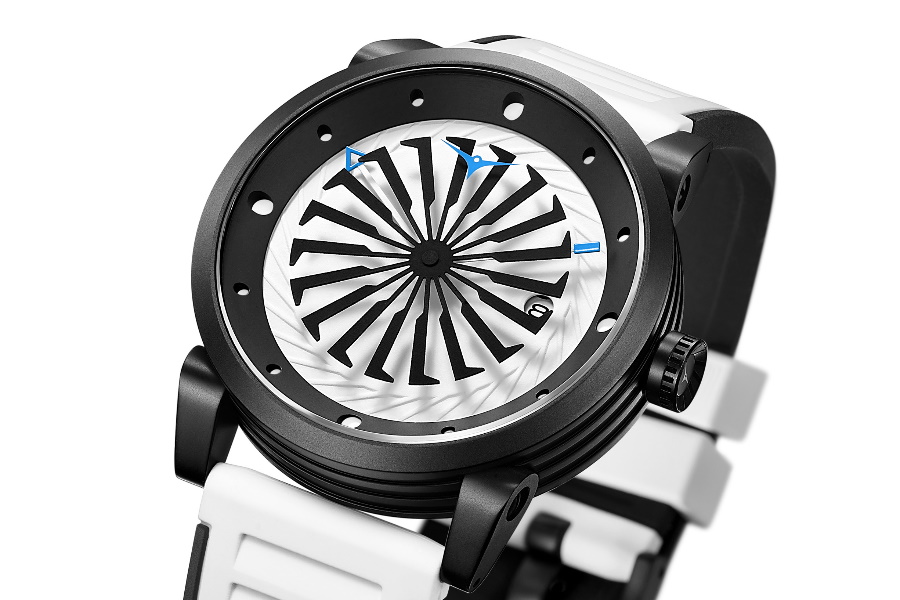 Blade Panda
Another new addition to the family, Blade Panda punctuates its black and white colourway with electric blue accents. A black and white silicone stripe drives home the pristine aesthetic, though you're once again welcome to choose from a selection of alternate straps. Sapphire crystal and automatic movement are part of the package, as is stainless steel on the gunmetal case. There's almost a creamy quality to the watch and one that we can't look away from. Pair it with the right ensemble and you'll be turning heads all night long.
In a remarkably short time, Zinvo Watches has performed the near-impossible feat of distinguishing themselves from any other style or brand. Given the repetitive nature of the watch industry, that represents an incredible show of strength. Indeed, there's no denying the bold and unique architecture of the ever-growing Blade Collection.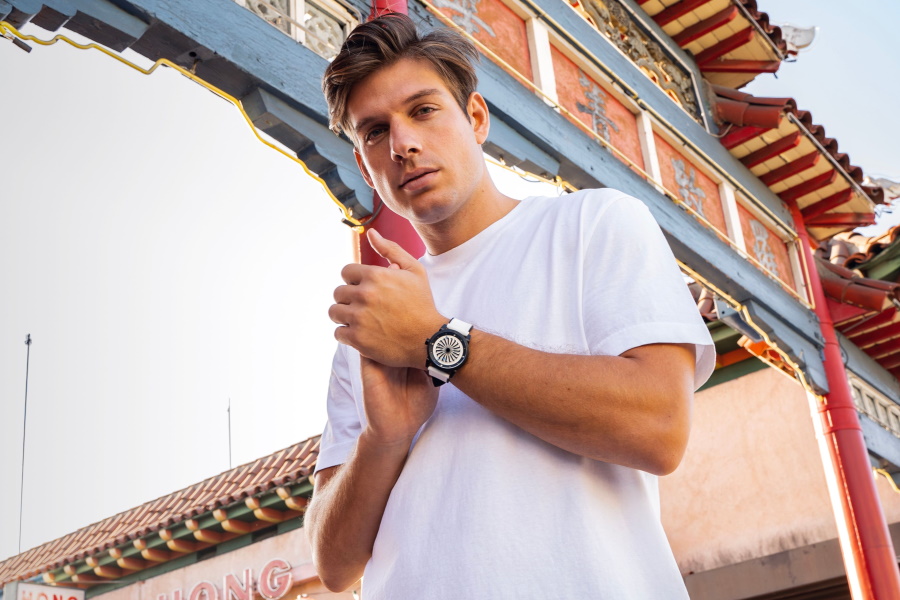 The best part? Despite soaring popularity, this brand always keeps their prices within a completely approachable range. By coming directly to Australia, they can also throw in extra perks like free shipping and free exchanges. We now hand the torch over to you, dear reader. Choose your model, strap up in style, and be prepared to answer the following question: "Hey, where'd you get that watch?"
Use the discount code "MOMZINVO to get 20% off on all products.