Odds are your relationship was put to the test this past year and yet your love is still (hopefully) standing. First and foremost: congratulations on staying the course through these unconventional times! With Valentine's Day upon us, this is your chance to show her how much you appreciate the unique bond you both continue to share. Use our following gift guide to get her something special, romantic, and unforgettable. We've run the full gamut in terms of categories and products alike, leaving no potential present behind. Don't hesitate to pull the trigger because the clock is ticking and basically everyone is shopping online this year. No pressure, though. Oh, and by the way: Happy Valentine's Day!
More Gift Guides:
2020 Christmas Gift Guide – Under $250
An Apple Lover's Valentine's Day Gift Guide
2020 Valentine's Day Gift Guide – For Her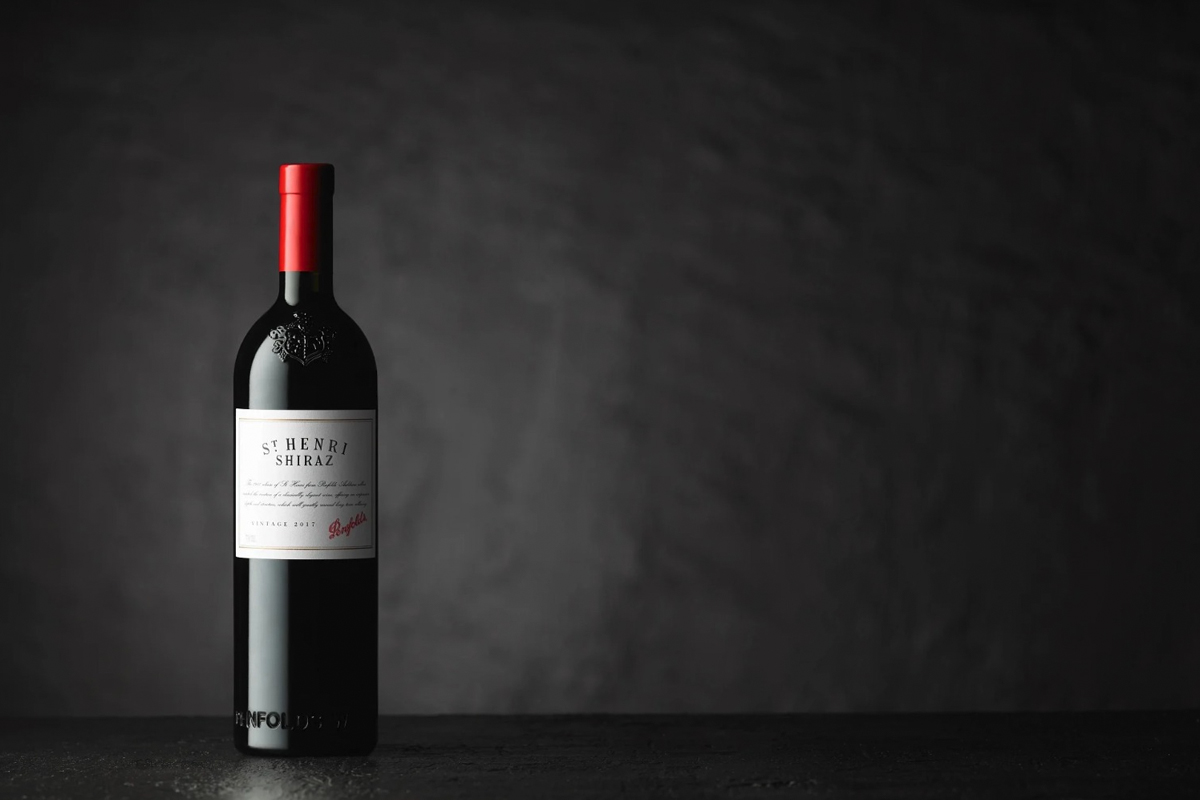 Penfolds St Henri Shiraz 2017
Penfolds is one of Australia's oldest winemakers and also one of our best. Their delicious St Henri Shiraz was first released in the 1950s but arguably too bold and unique at the time. It was re-released decades later and soon relished for its bold and distinctive flavour. At long last, expert palates were picking up on what the brand was throwing down. This particular release makes up part of The Penfolds Collection 2020 and it offers a compelling counterpoint to the label's award-winning Grange.
Unlike most Aussie reds of high quality, St Henri Shiraz was matured in a variety of old large vats in lieu of new oak. Proudly boasting an unmistakable profile, it's never strayed from its uncompromising roots. Drink it young and you get rich, plush notes and minimal traces of oak. When cellared for years, the wine tends to develop earthy and mocha-like flavours. A small portion of cabernet may sneak into the blend, but overall, you should expect the quintessential character of Aussie shiraz.
As a Valentine's Day gift, this one is a veritable no-brainer. That's especially true if the love of your life gets passionate about her vino. Crack it open for the occasion or stow it away until the right moment strikes. Either way, you're sipping on a uniquely delicious and unyielding red wine, and one she'll never forget. – AU$135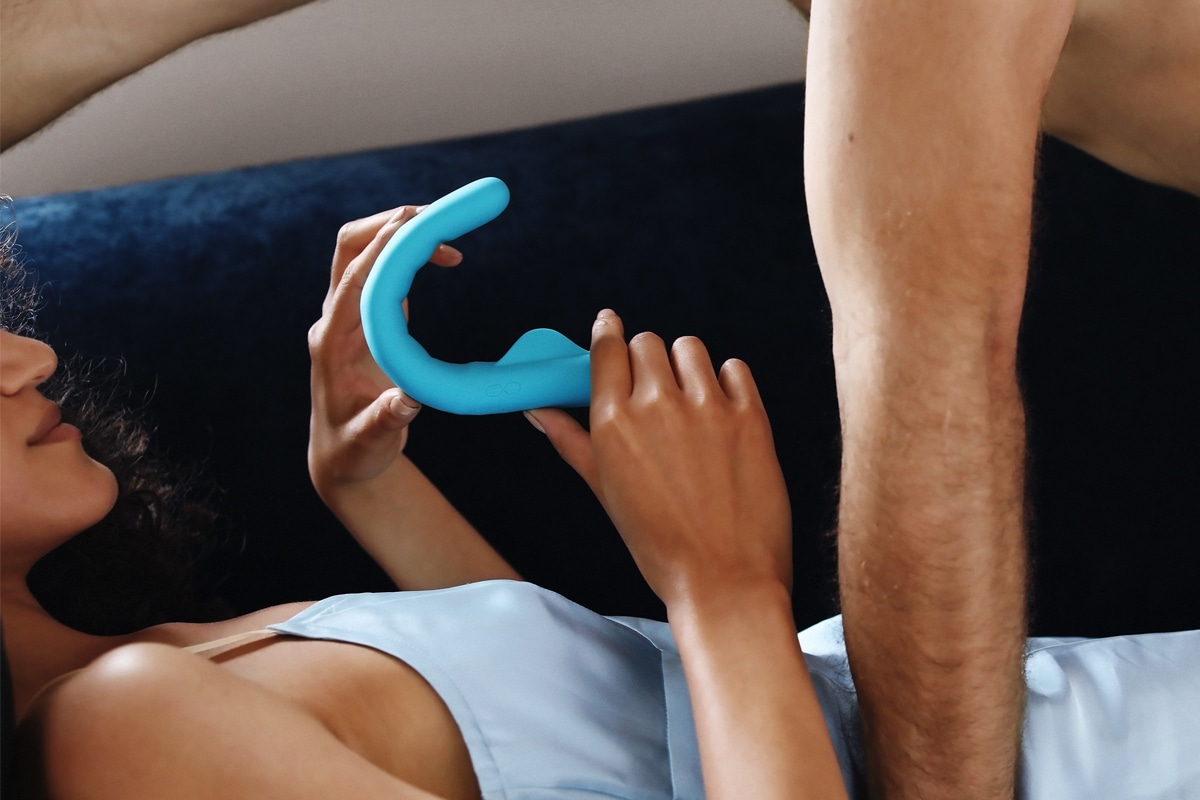 Mystery Vibe Crescendo
In partnership with MysteryVibe
Before you scoff at the idea of buying her a vibrator, allow us to make one thing clear: MysteryVibe's Crescendo is definitely not your average vibrator! Critically acclaimed, resoundingly modern and effortlessly versatile, it's the one sex toy she'll never grow bored of. Don't worry about being left out because there are literally infinite ways for you to get in on the action. And if you are in the mood for some 'control' action, you can use the accompanying smartphone app to control Crescendo from up to 30 feet away. We told you this thing was seriously cutting-edge!
Distinguished in more ways than one, Crescendo features a bendable and flexible design. That allows the user to target erogenous zones with laser-sharp precision, finding the shape that works best each time. Under the silky-smooth silicone skin are six powerful and adjustable motors, which reward exploration with newfound tiers of orgasmic intensity. Experiment with rich vibration patterns and 16 intensity levels or bring in the free app for even more variety and control.
Premium, body-safe, 100% waterproof, and powered by Qi Induction wireless charging, Crescendo can be enjoyed in the bath, bedroom and pretty much everywhere in between. It puts the nice in the naughty and practically begs for participation from both of you. It's also currently on Valentine's discount, with $50 off so you can get it just in time for the big day. Get on it. – US$149
Buy it here (AU) Buy it here (US)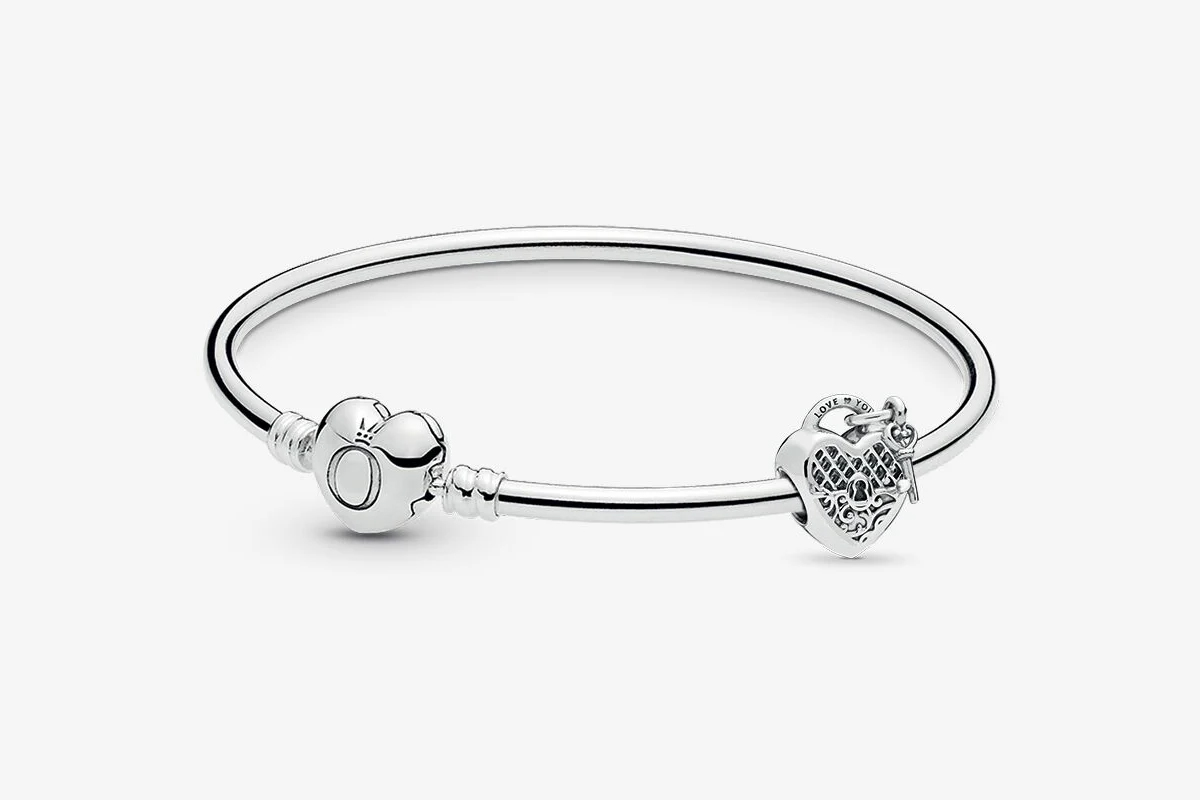 Pandora Love You Lock Silver Charm & Bangle Gift Set
Danish jewellery brand Pandora has dedicated this year's Valentine's Day to the "little acts of love." By that, they mean thoughtful romantic gestures that go a long way. Making her breakfast in bed. Serving dinner by candlelight. Scattering love notes around the home or apartment. To honour these timeless and effective traditions, they've launched a collection of unique but affordable rings, chains, and other tokens of love.
At the heart of Pandora's latest range is a commitment to subtle innovation, the kind of which renders an immediate impression but doesn't overwhelm the senses. For a prime example, look no further than the Love You Lock Silver Charm & Bangle Gift Set. Finished in sterling silver, it places an eye-catching Love You Lock Charm onto the brand's Moments Heart Clasp Bangle. Just one look and you can infer the underlying message of everlasting love.
To peruse Pandora's latest collection is to behold the magic of carefully developed detail. Every piece in the range emanates with a signature touch and no shortage of symbolic meaning. It's a terrific way to show the person you care about that they're likewise special and unique. Here's to the little things. – AU$99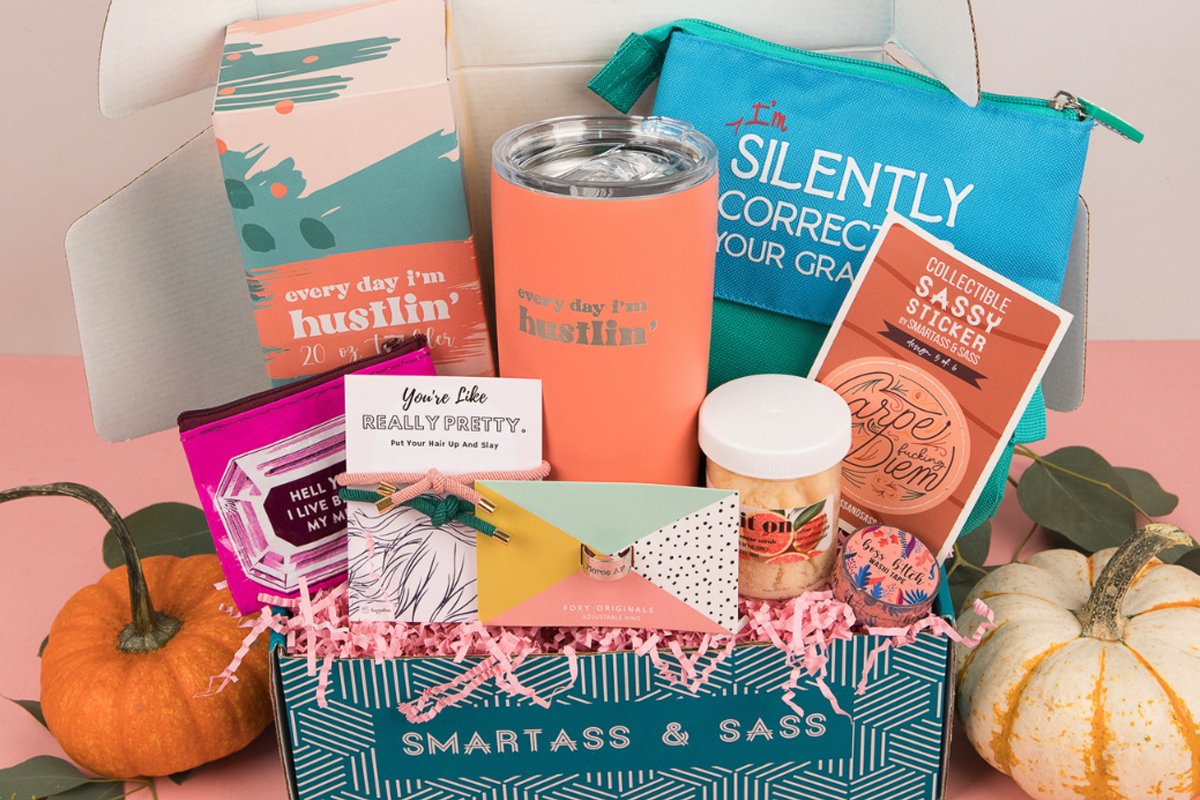 Smartass & Sass Subscription
In partnership with Smartass & Sass
As the very name would suggest, Smartass & Sass wants to put more laughter in her life and yours too. Make it happen by snagging one of the brand's subscriptions or products this Valentine's Day (both of which are currently available at 20% off with the code BEMINE20). In return, you'll both get a much-needed boost of humour. They say it's the best medicine, after all.
What is Smartass & Sass, exactly? They're a brand that puts your most hilarious thoughts into functional form. Most of their refreshingly candid products are curated while some are designed in-house. Think sweary stickies, mouthy mugs, witty apparel, unapologetic lipstick, and so much more. It's all priced fairly and guaranteed to please. You can purchase each item individually or sign up for a subscription, thereby receiving a box full of snarky goods on a recurring basis.
Should you have a special smartass of your own, she'll adore this brand and their sassy products. Use the code BEMINE20 to receive 20% off any subscription or shop order. Really, who couldn't use more laughter in their life right now?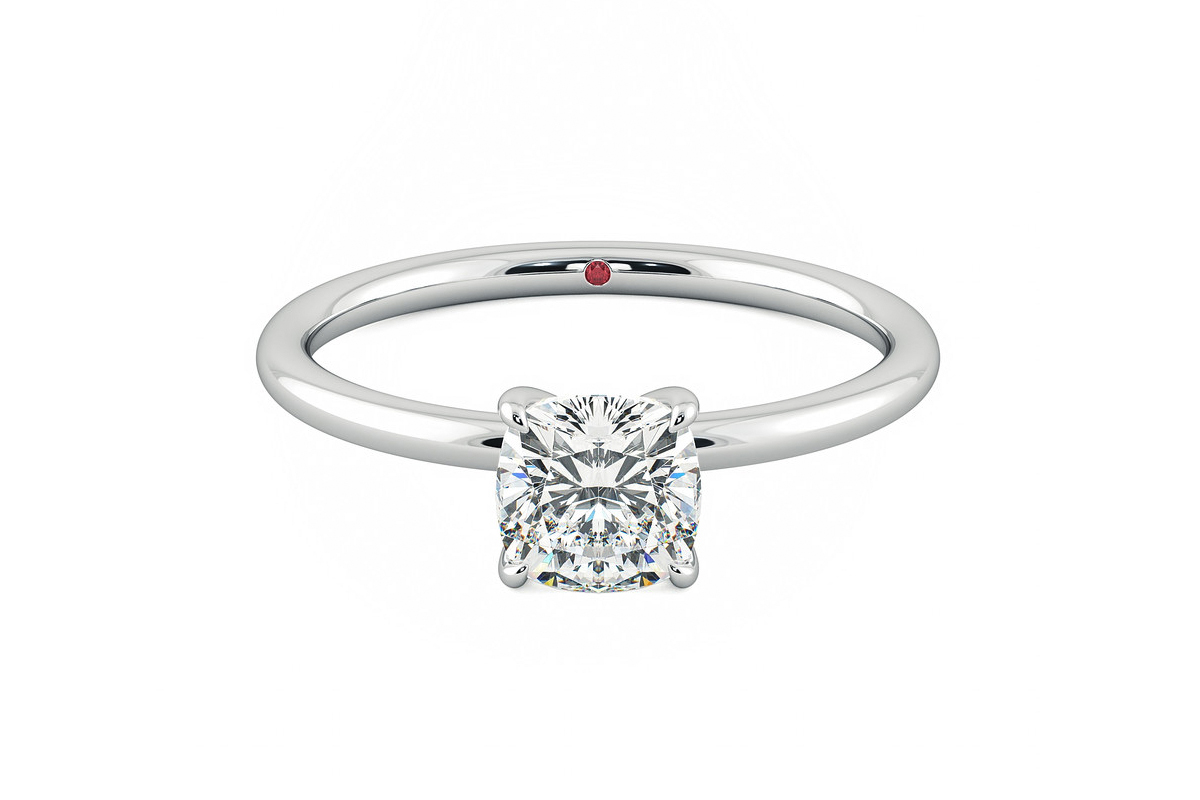 Taylor & Hart Ring
In partnership with Taylor & Hart
Thinking about popping the big question this Valentine's Day? If so, you simply must check out London-based jeweller Taylor & Hart before you propose. The brand has made true love their life's work and managed to keep pace with modern trends as a direct result. Their bespoke engagement ring service is second to none and so too is their inventory of diamond rings and wedding bands.
Knowing all too well that your loved one may want to get involved in the bespoke design process, Taylor & Hart recently launched the perfect placeholder. Taking the form of a diamond proposal ring, it allows you to pop the question with traditional style before you both design an engagement ring together. Refined and majestic, it will hold significance for decades to come as it remains synonymous with your romantic bond. Plus, it's just a fantastic piece of high-quality jewellery.
If you're already married, Taylor & Hart still has something for you. It's called the eternity ring and it's symbolic of your post-matrimonial journey. Crafted with precision and hand-finished. it will remind her of your ongoing love and devotion. And again, it just looks amazing as a piece of jewellery. You can do no wrong shopping with this brand.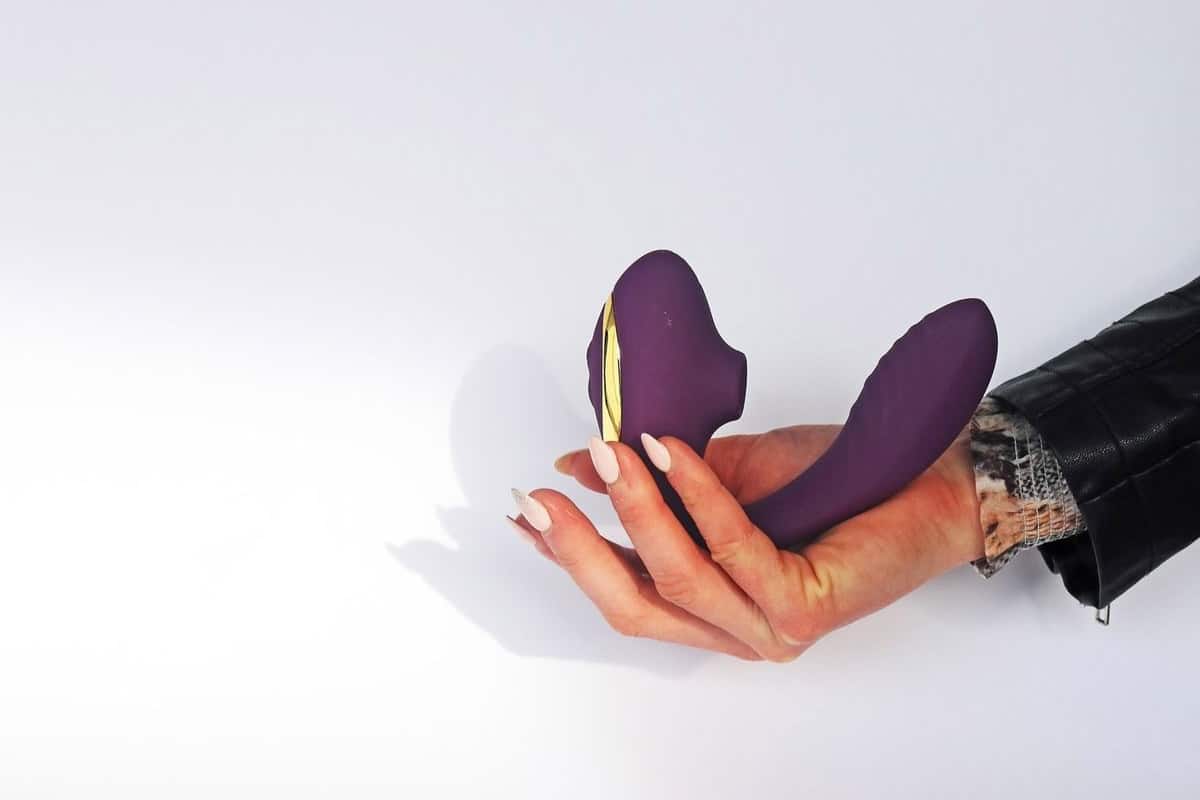 Kama Vibrator
In partnership with Adulttoymegastore
When it comes to modern romance, pleasure makes for a consistent and satisfying theme. Should you want to crank up her sensual dial, the Kama Vibrator is definitely one way to do it. Equal parts stylish, innovative, and effective, it rests perfectly inside her while delivering pinpoint suction and pulsations directly to the clitoris. Hands-free orgasms have never felt as good as they do with this revolutionary product.
USB chargeable, eco-friendly, and waterproof, the Kama Vibrator marks a pleasurable point of no return. Thanks to its unique shape, the toy can deliver sensual vibrations to both her key external and internal areas at the very same time. Also featured are 10 vibration modes, 10 clitoral stimulation modes, and a texture G-spot tip.
Crafted from liquid silicone and available in two elegant colours, this mind-blowing sex toy came to play. Get it at discount and give her the gift of pleasure this Valentine's Day. She'll be glad you did. Really, really glad. – AU$90/US$63
Buy it here (AU) Buy it here (US)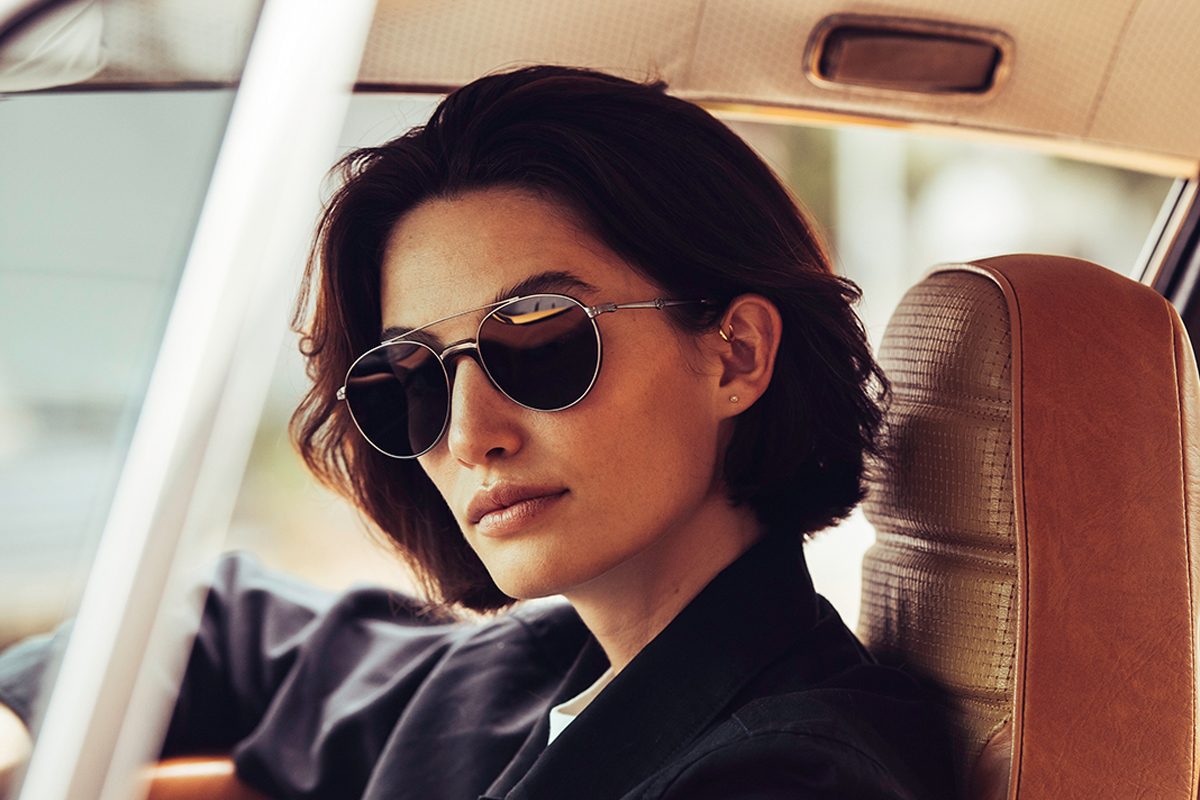 Deus ex Machina x Specsavers Sunnies
Australia's own Deus ex Machina started as a custom bike operation and has since become one of the nation's foremost lifestyle brands. They teamed up with Specsavers for a killer collection of sunnies, which spans the full spectrum of styles and designs. The Deus 6 are instant classics in the aviator style and they're finished with etched Deus logo detailing on the temples. Get a pair for her and a pair for yourself because these shades are as cool as it gets. – AU$299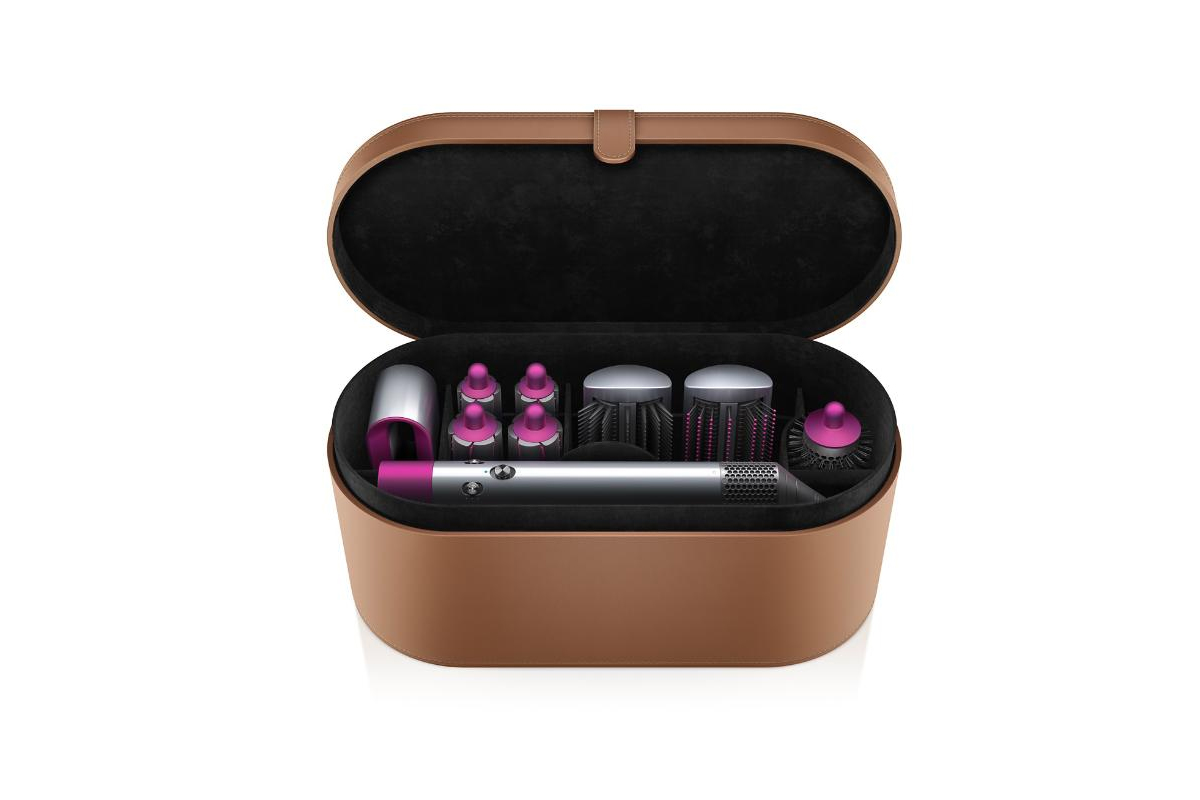 Dyson Airwrap Styler
Dyson products tend to be a bit more expensive than the standard counterpart but that's because they last longer, look sharper, and perform better. This multipurpose hair styler is certainly no exception to the brand's brilliant standards. It puts everything she'll need for high-quality style sessions in one convenient and thoroughly modern place. Trust us when we say she'll absolutely love this thing. – AU$799/US$549
Buy it here (AU) Buy it here (US)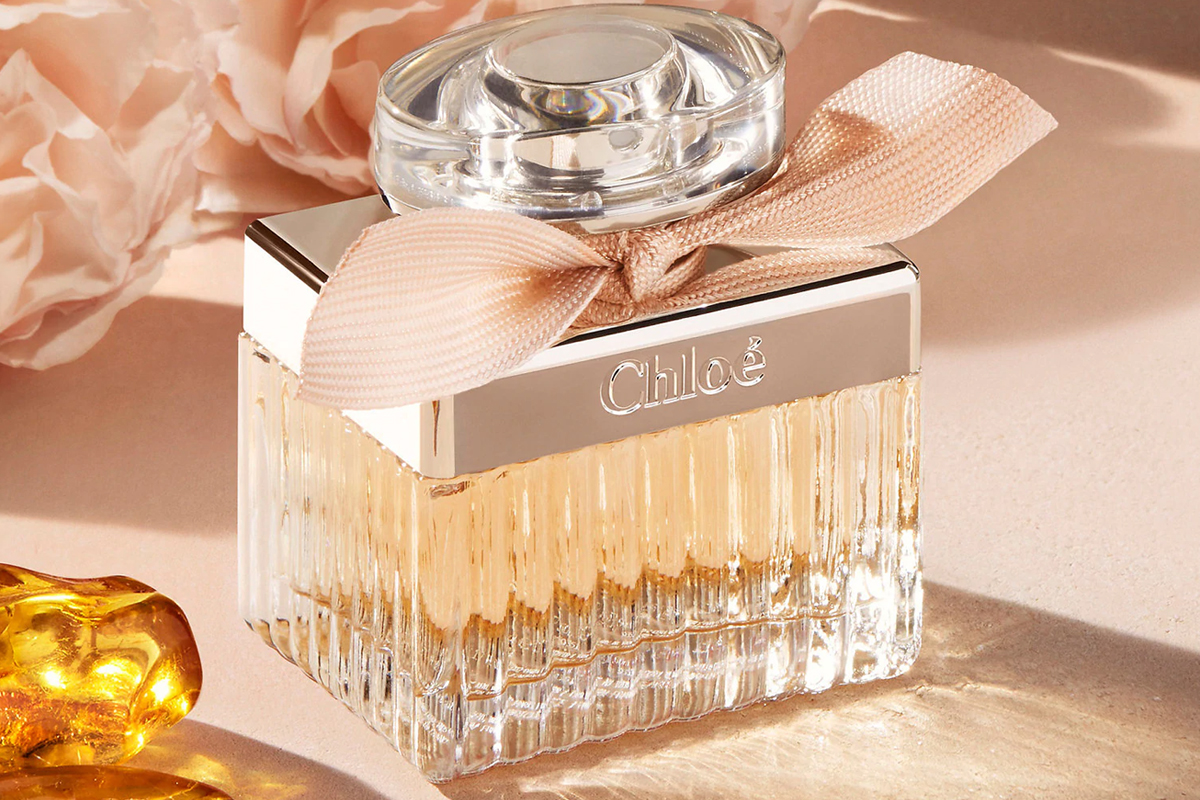 Chloé Signature Perfume
A testament to the prevailing spirit of modern women, Chloé Perfume manifests all kinds of olfactory allure. Smooth and fresh, it layers top notes of pink peony, freesia, and lychee over a floral and powdery heart. At the base are warmer fragrances like cedarwood, amber, and honey. – AU$145/US$105
Buy it here (AU) Buy it here (US)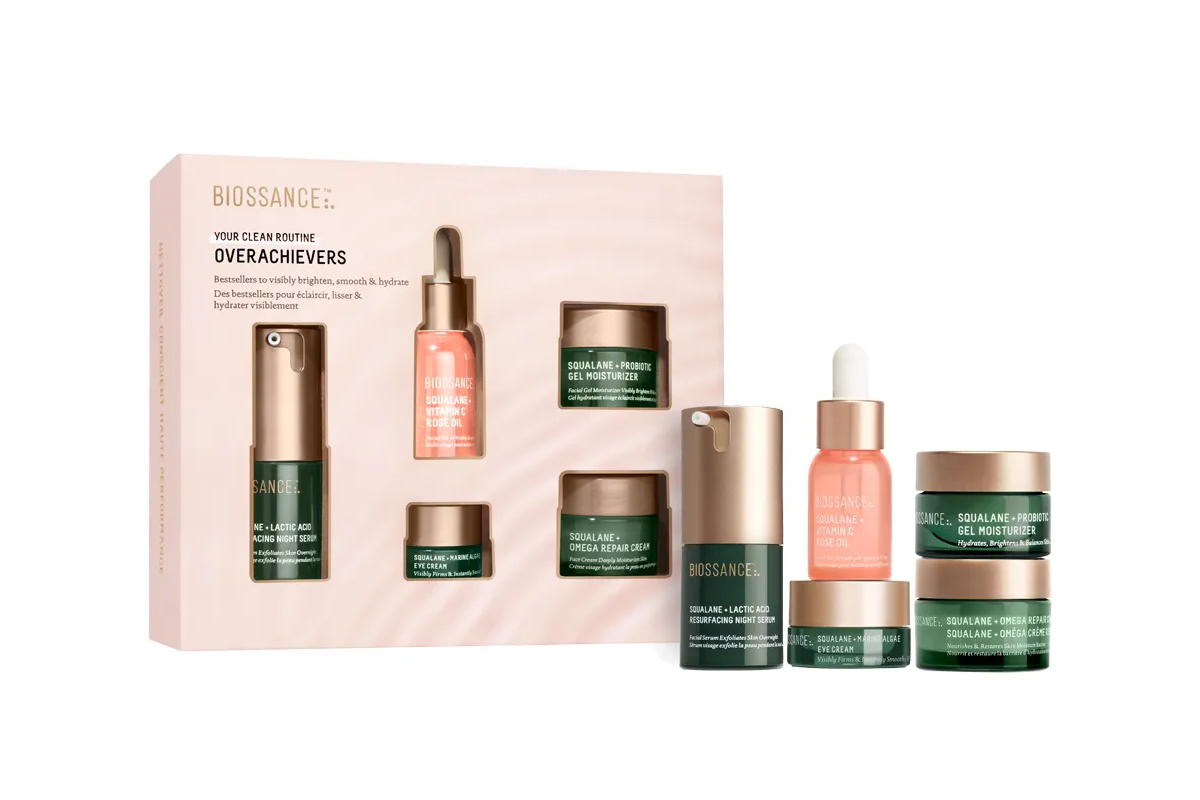 Biossance Your Clean Routine
Bolster her beauty regimen with this travel-ready skincare kit. Formulated to brighten, smooth, and hydrate the skin, it includes a healthy variety of everyday essentials. Sometimes, practical gifts are the best gifts. This is one of those times. – AU$89/US$58
Buy it here (AU) Buy it here (US)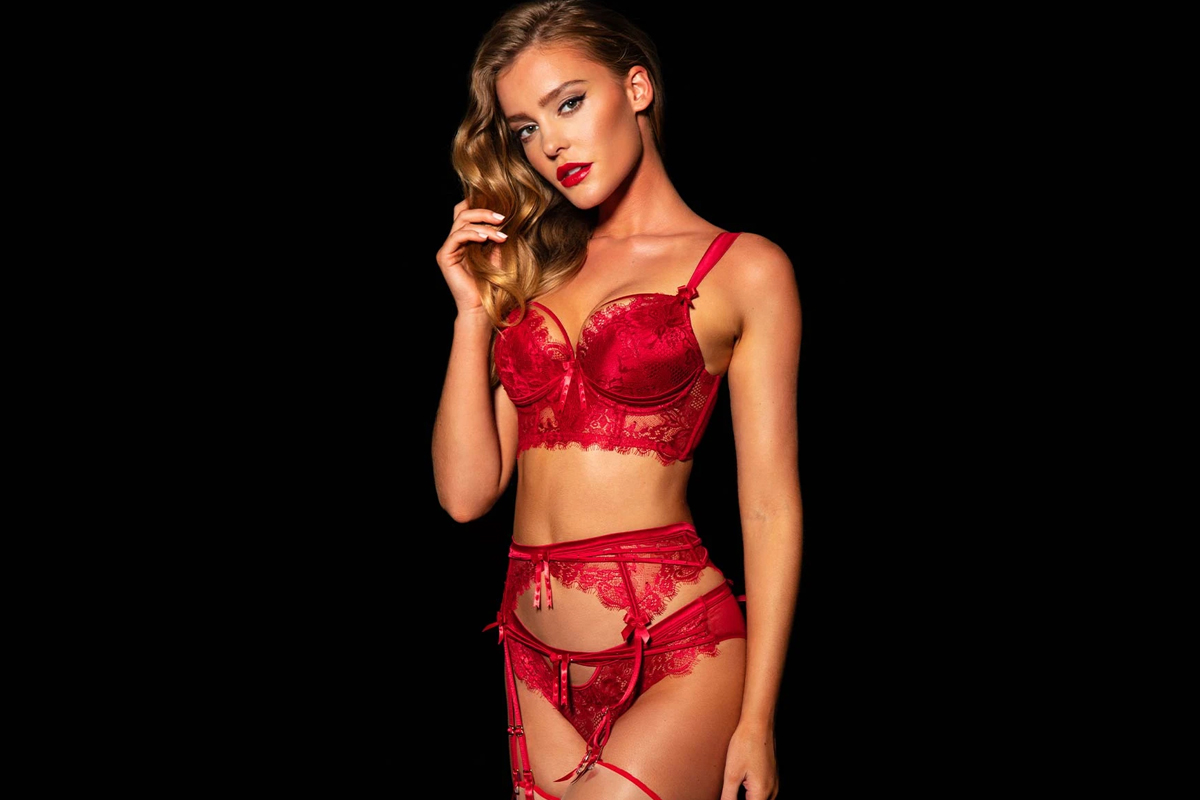 Honey Birdette Lingerie
Tasteful and titillating, this three-piece lingerie set interweaves ruby red satin and lustrous cherry lace. Awash with ribbon bows and sexy straps, it leaves just the right amount of skin to the imagination. Originally designed for Christmas, it brings no shortage of Valentine's Day vibes. – AU$320/US$275
Buy it here (AU) Buy it here (US)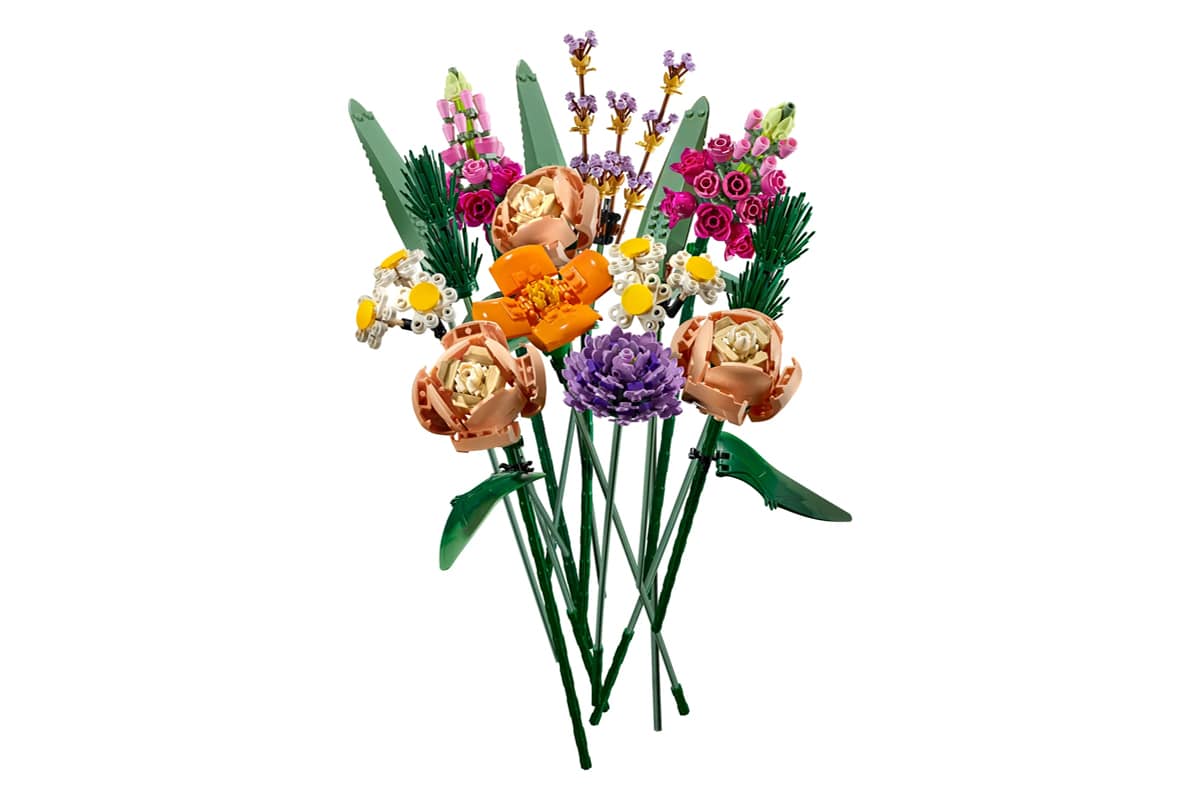 LEGO Flower Bouquet
And now for something utterly charming and fairly unique. Consisting of 756 pieces, this LEGO set builds into a gorgeous flower bouquet. And unlike real flower bouquets, it'll last forever. – AU$90/US$50
Buy it here (AU) Buy it here (US)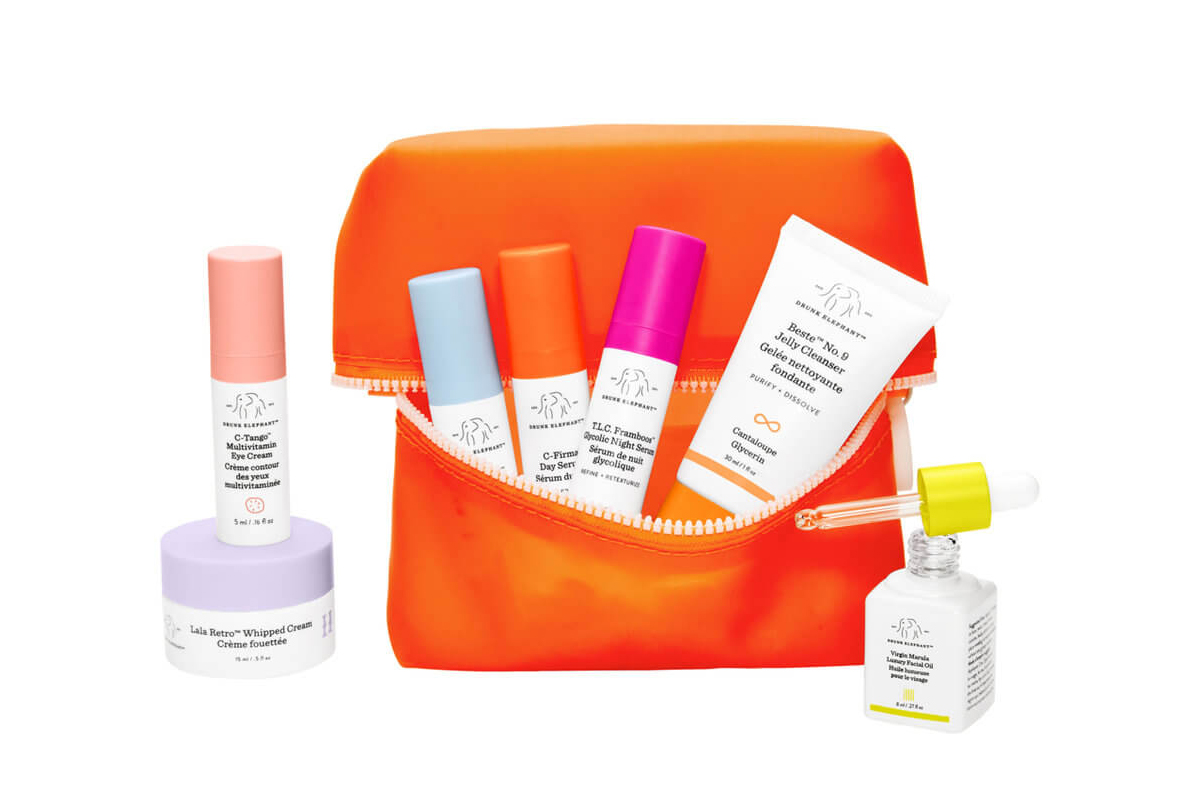 Drunk Elephant Skincare
Skincare experts Drunk Elephant strive for all-natural quality in their pursuit of perfection. That means no essential oils, parabens, sulphates, drying alcohols, fragrances, dyes, or chemical sunscreens. Pick up a travel-ready skincare kit for the lady in your life or maybe some Vitamin C Day Serum, giving her an ample dosage of antioxidants and nutrients, amongst other things. – AU$131/US$80
Buy it here (AU) Buy it here (US)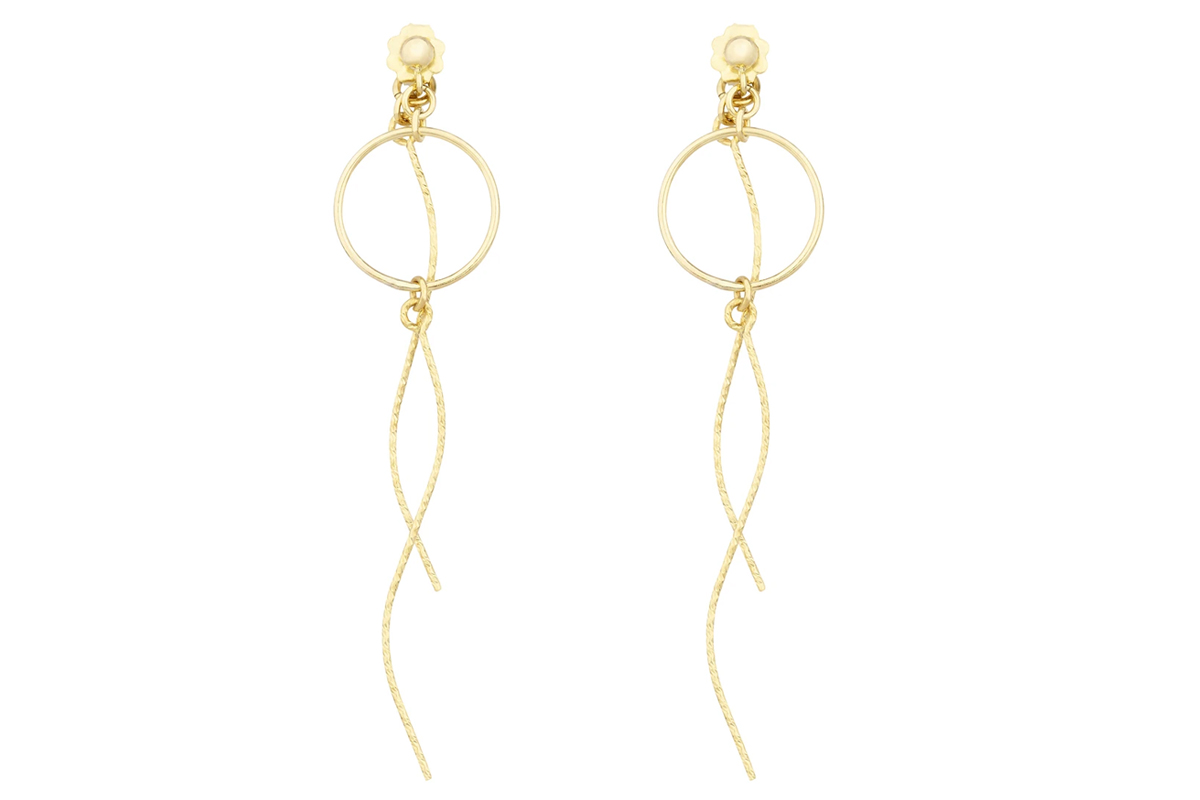 Elvis et moi Uluru Earrings
Handcrafted and made to order, these elegant earrings come dressed in premium 14k gold. They combine stylish hoops with textured charms and hang beautifully beside the neck in a straight line. When paired with the right ensemble, they're guaranteed to draw eyeballs from across the room. – AU$145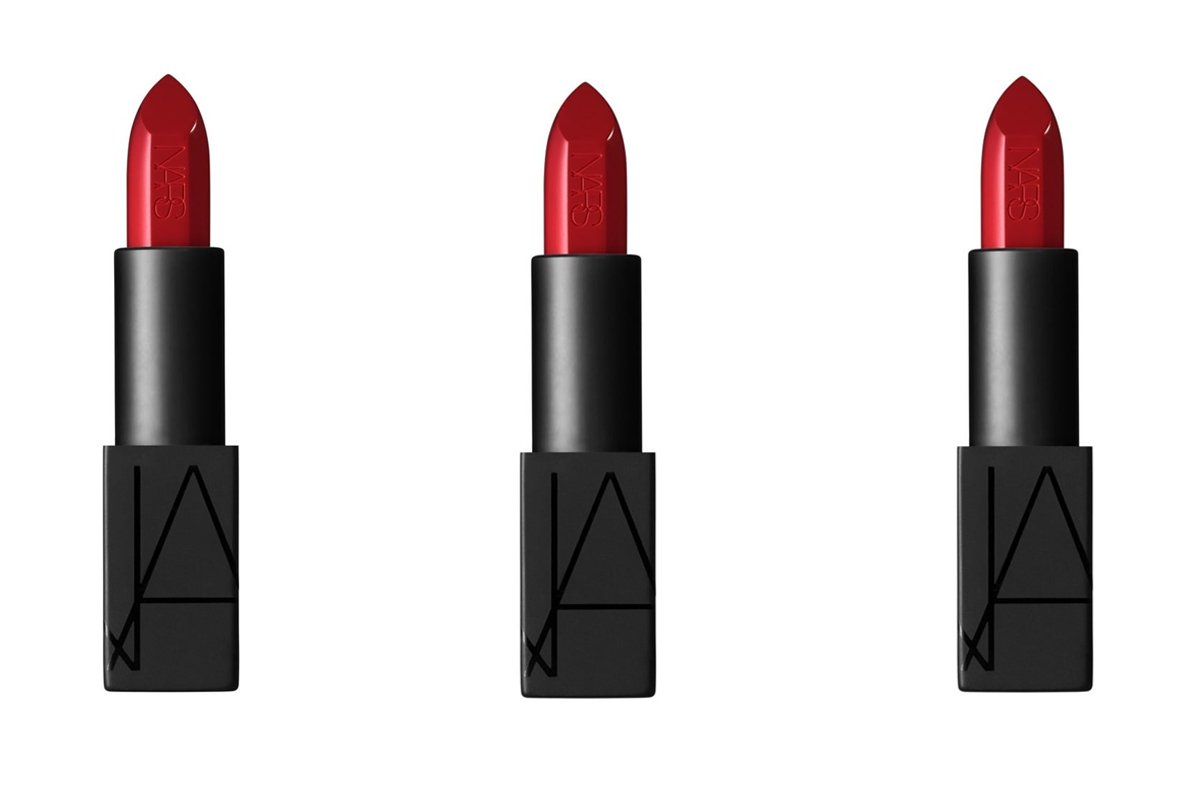 Nars Red Lipstick
Backed by an innovative new formula, the latest lipstick from Nars delivers superb colour and finish. Thanks to a conditioning blend of Moringa and Passion Fruit Seed Oils, it also generates a lightweight and hydrated feel. There are tons of colours to choose from but our favourite is "Inappropriate Red." – AU$42/US$26
Buy it here (AU) Buy it here (US)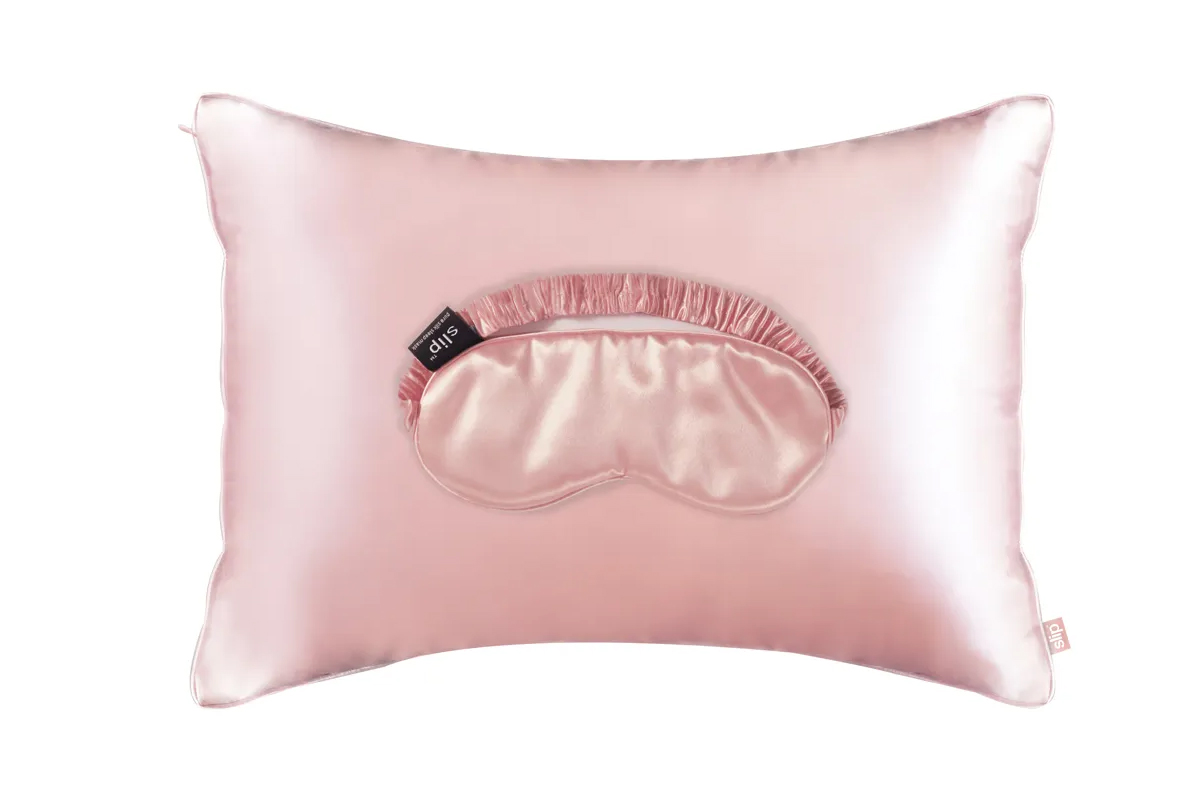 Slip Sleep to Go
This travel-size sleep pillow is exactly as dreamy as it looks…pun intended. It comes with a removable pillowcase of proprietary Slipsilk, which delivers the ultimate combination of thickness, softness, durability, and shine. A similarly luxurious sleeping mask is included with purchase. Next stop: cloud nine. – AU$140/US$124
Buy it here (AU) Buy it here (US)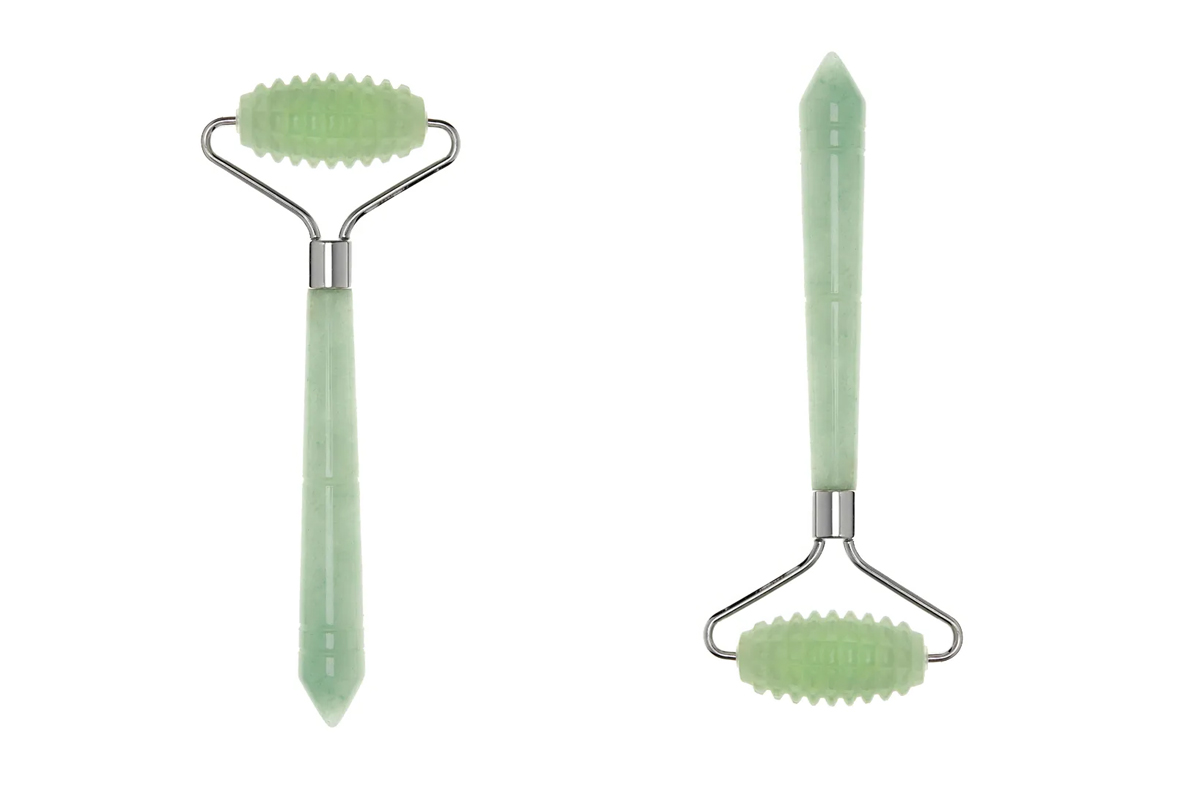 Mount Lai The Jade Textured Facial Roller
Facial rollers are the latest craze and yet they've been around for ages. Welcome her to the timeless tradition with this textured jade stone variant. Brimming with quality and distinction, it's designed to stimulate and massage the face so that other beauty products can better penetrate the skin. Benefits include improved blood circulation, decreased jaw tension, healthy lymphatic drainage, reduced wrinkles, and more. – AU$61/US$34
Buy it here (AU) Buy it here (US)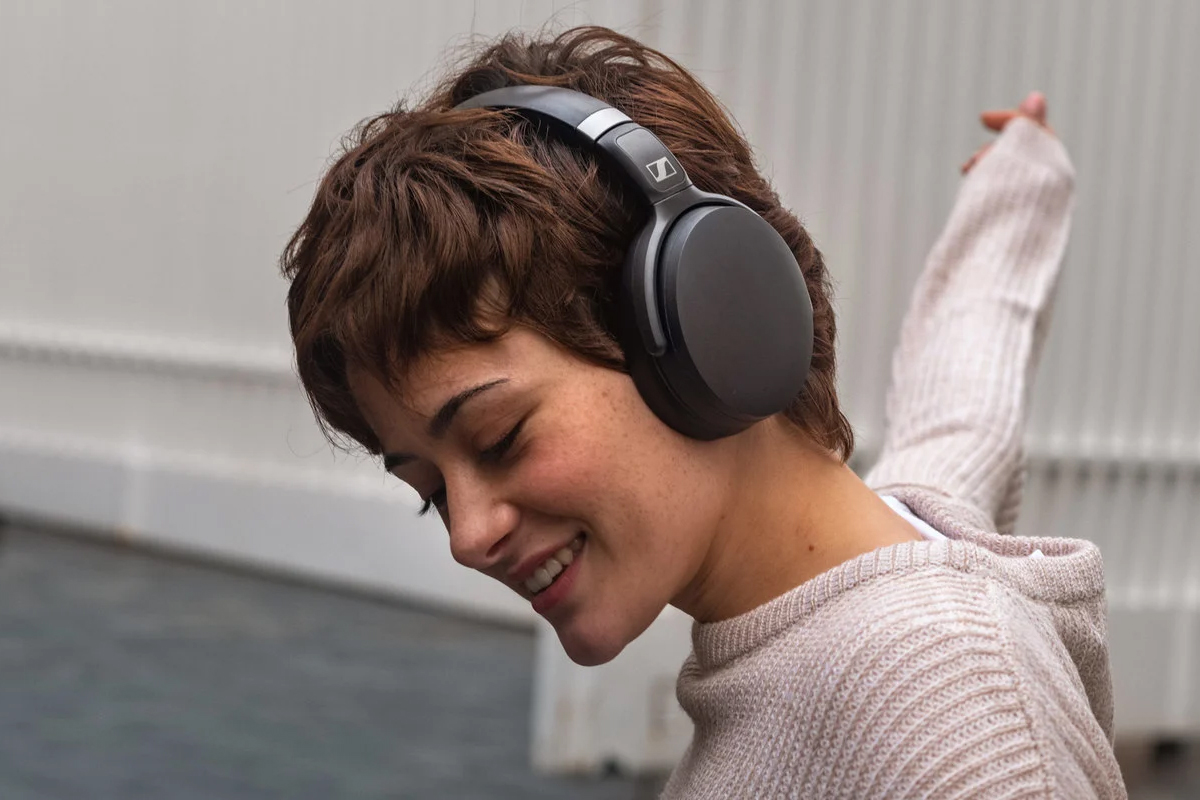 Sennheiser Headphones HD 450 BT
When only absolute immersion will suffice, look no further than Sennheiser. The audio brand brings their unique expertise to these wireless headphones, which pair seamless mobility with premium sound. If she loves music (and she probably does), then she'll love these. – AU$300/US$200
Buy it here (AU) Buy it here (US)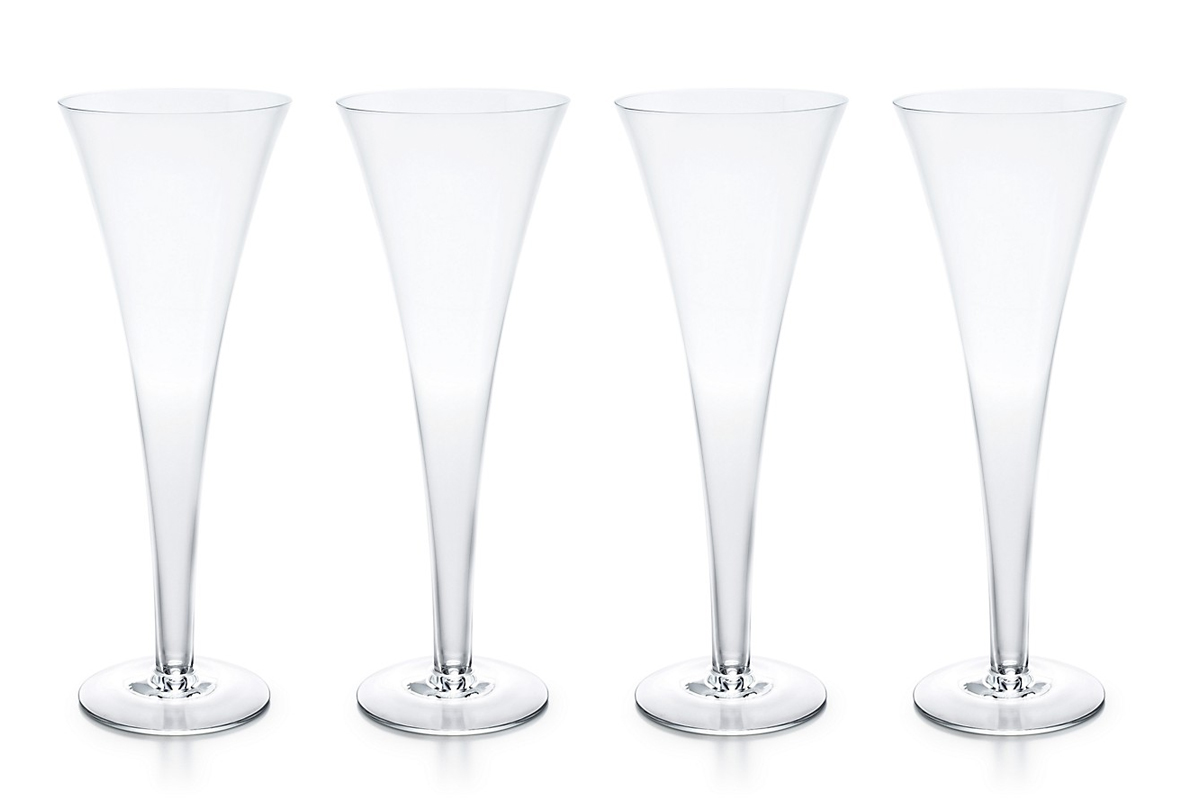 Tiffany & Co Flutes
Crafted from lead crystal, these trumpet champagne flutes are showstopping on sight and sturdy to boot. Coming in four per set, they're stylish enough to double as decorative pieces. We wouldn't expect anything less from Tiffany & Co. – AU$220/US$120
Buy it here (AU) Buy it here (US)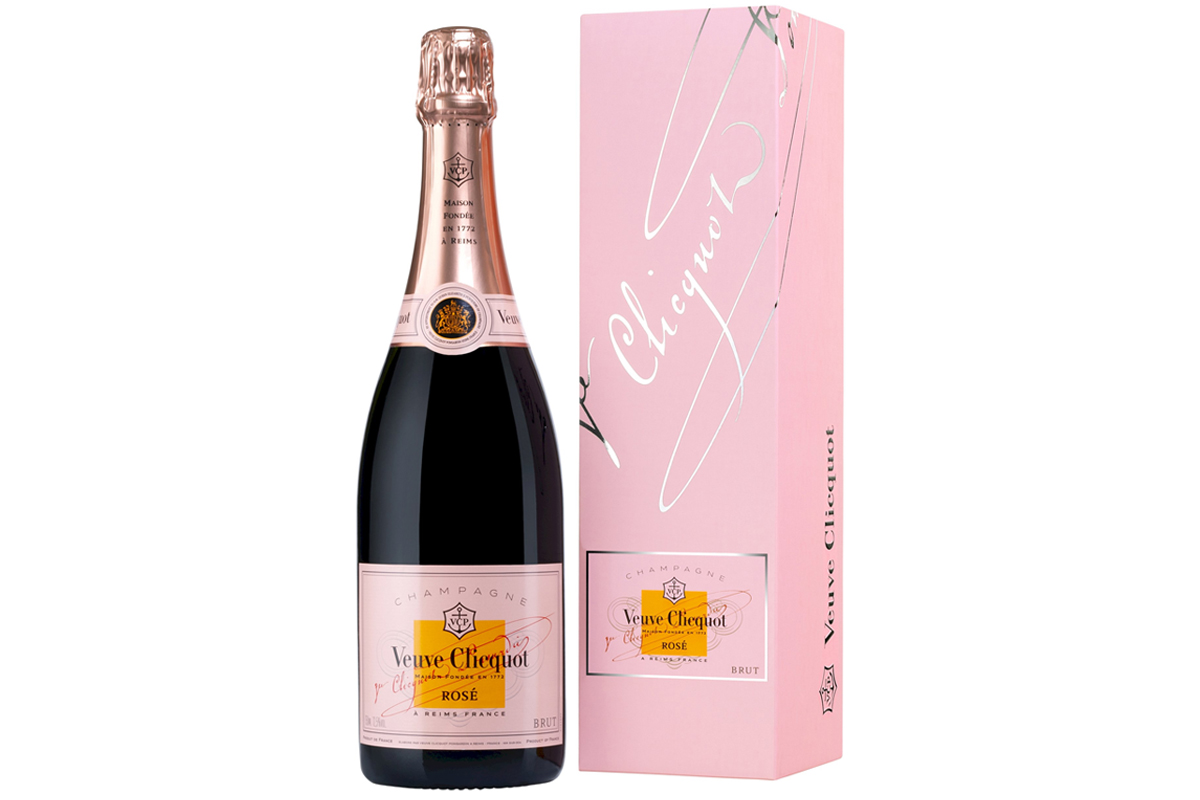 Veuve Clicquot Rose Champagne
Blended with 12% red wine, this fruit-forward champagne will have her sipping in style. Beyond its refined hues of medium-salmon are vivacious notes of red berries, red apple, lemon zest, and pink pepper. Graceful tannins provide the structural definition and a long finish comes in to seal the deal. Of course, you knew you were in good hands as soon as you saw the words "Veuve Clicquot." – AU$99/US$64
Buy it here (AU) Buy it here (US)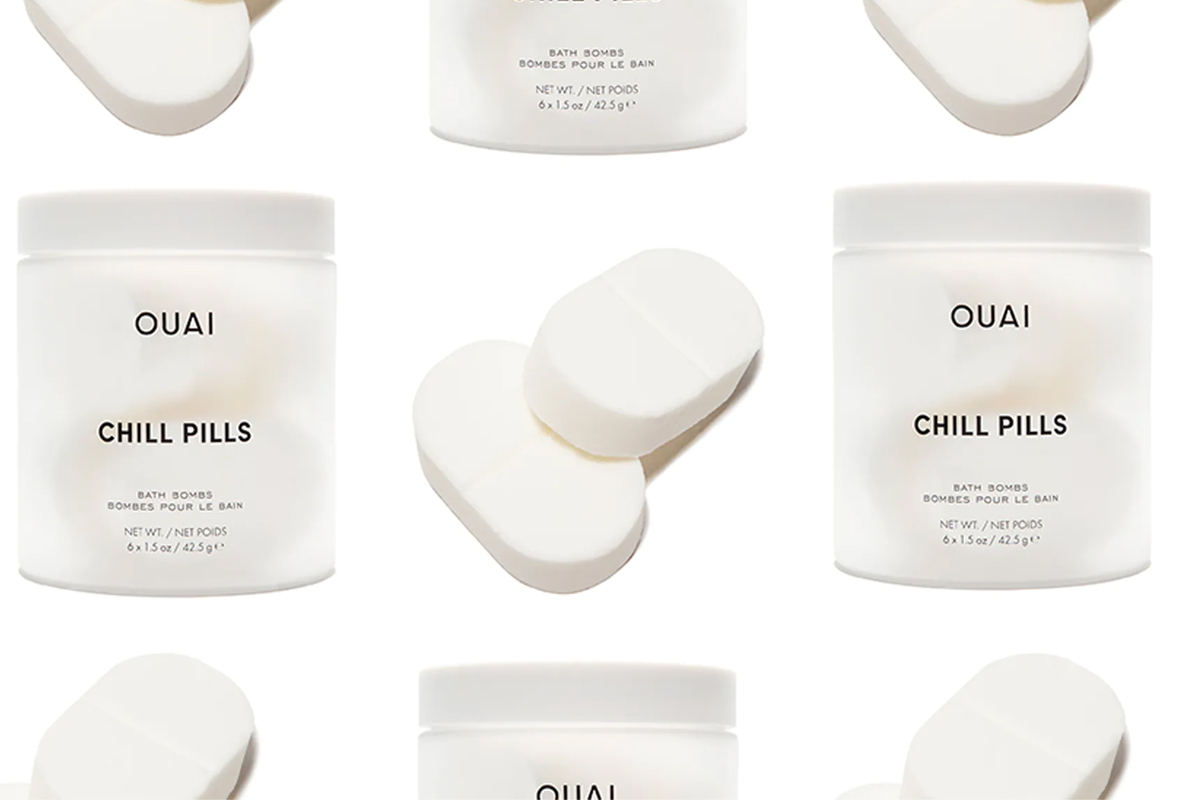 Ouai Chill Pills Bath Bomb
Double up on the soothing qualities of a warm bath with these aptly named Chill Pills. Each one comes packed with a choice blend of infused oils, which relax and nourish the skin while giving it a healthy glow. The pills are also infused with Jasmine Rose for a touch of mood-enhancing goodness. This product willing, she will be chilling. Six pills come per pack. – AU$46/US$30
Buy it here (AU) Buy it here (US)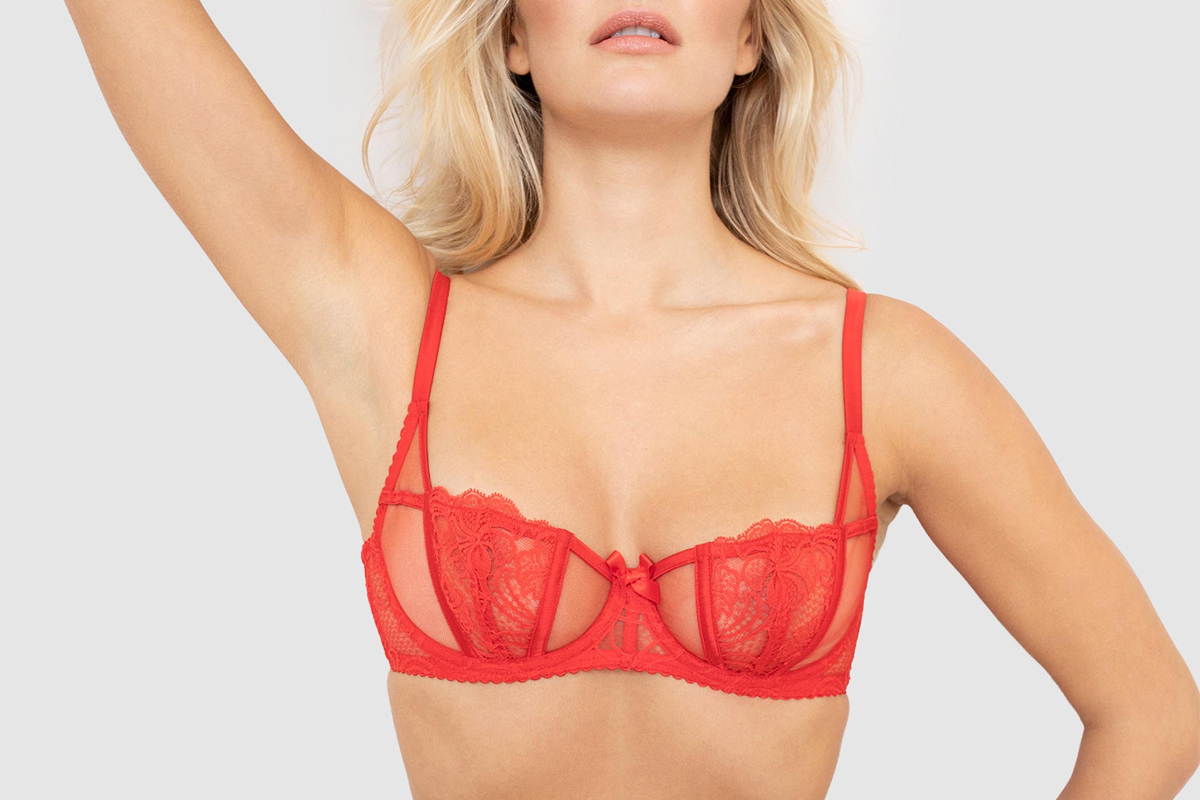 Agent Provocateur Rozlyn Bra
Between its sheer cups, red colour, and lace panels, the Rozlyn Bra is practically a gift for yourself. That's not to say she won't appreciate the ergonomic support and adjustable straps, just that the bra is conspicuously intimate, revealing, and sexy. This one is win/win. – AU$340/US$245
Buy it here (AU) Buy it here (US)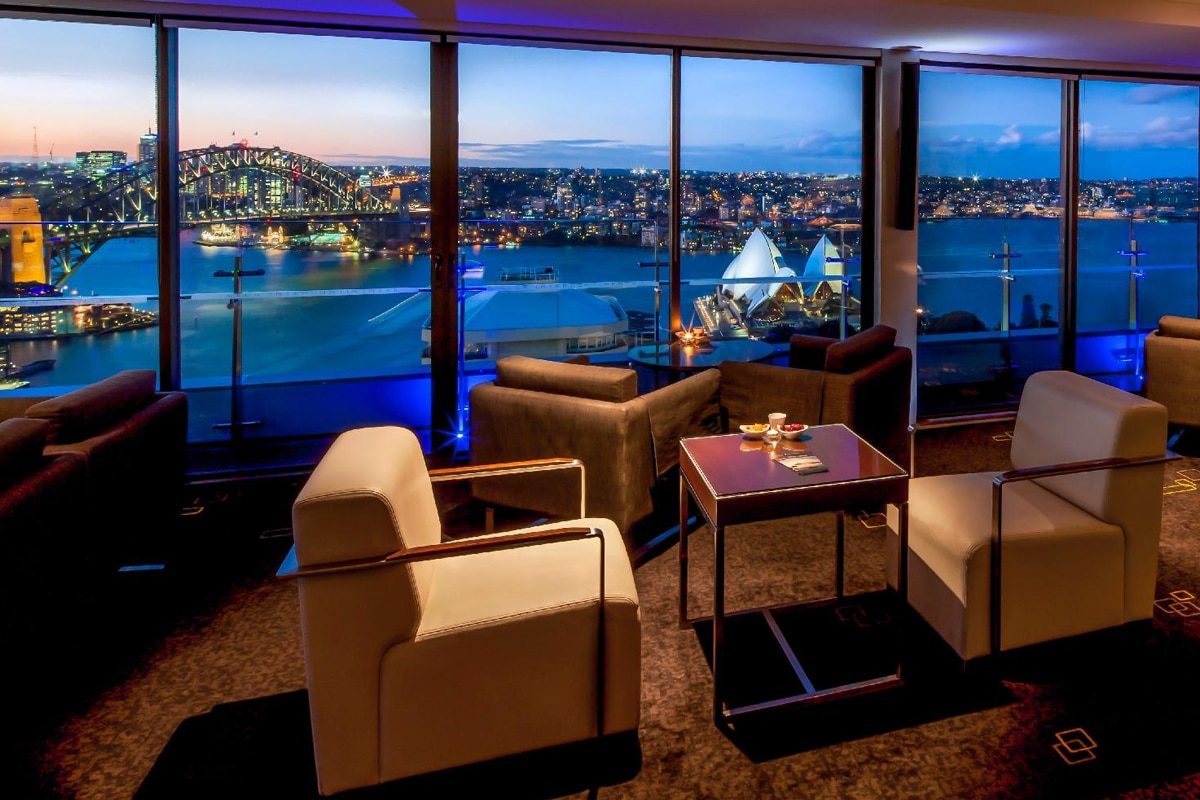 InterContinetal Hotel
We can think of few better romantic surprises than the gift of travel. No matter where your journey may take you, InterContinental Hotels and Resorts offer the experience you've been waiting for. From the superb locations to the premium spas to the world-class service to the epic rooms, they have modern luxury down to an exact science. Adventure awaits and this group always abides.
Buy it here (AU) Buy it here (US)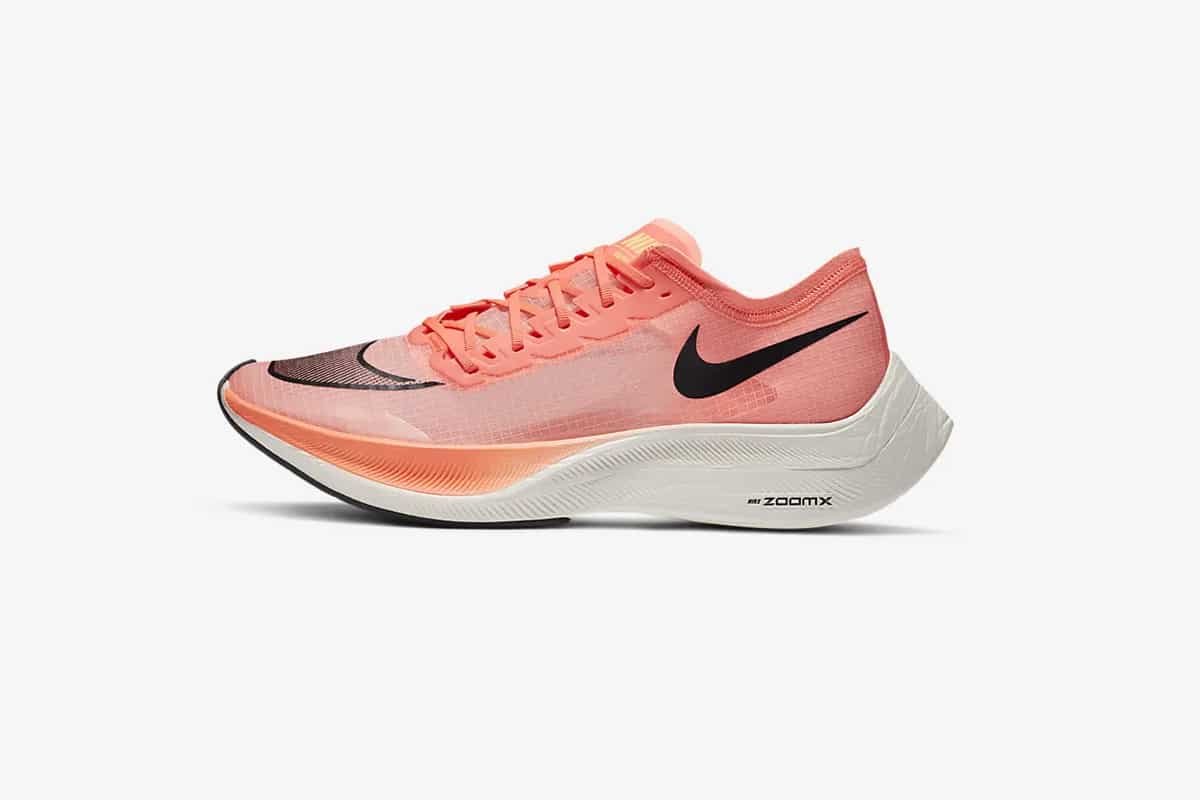 Nike ZoomX Vaporfly Next%
For the fitness freak in your life, we present the Nike ZoomX Vaporfly Next%. Equipped with an updated heel and extra cushioning, they deliver more structure and support than ever before. She'll adore the lightweight, natural, and flexible feel that only this brand can provide. – AU$320/US$200
Buy it here (AU) Buy it here (US)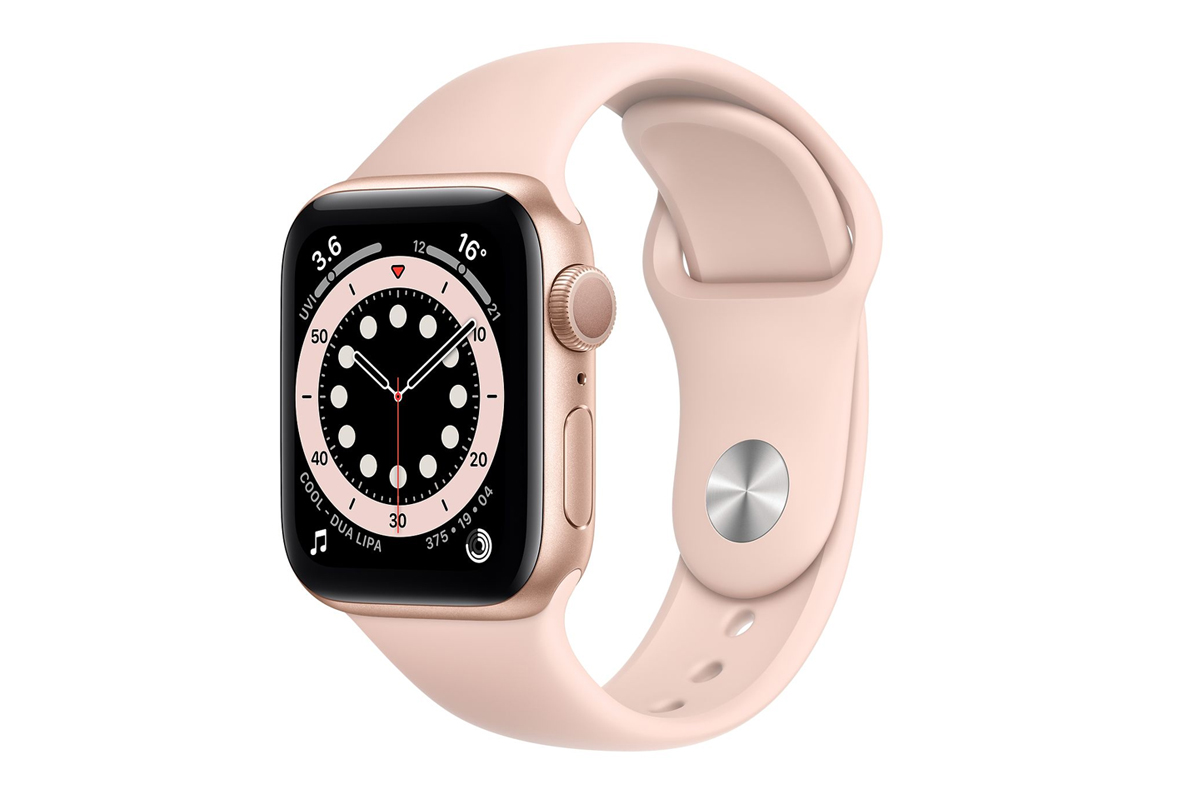 Apple Watch in Rose Gold
The greatest smartwatch just keeps getting greater and now comes in the plush colour of rose gold. Its aluminium case is crafted from 100% aerospace-grade alloy and all the more lightweight as a result. Put the world around her wrist this Valentine's Day. – AU$599/US$429
Buy it here (AU) Buy it here (US)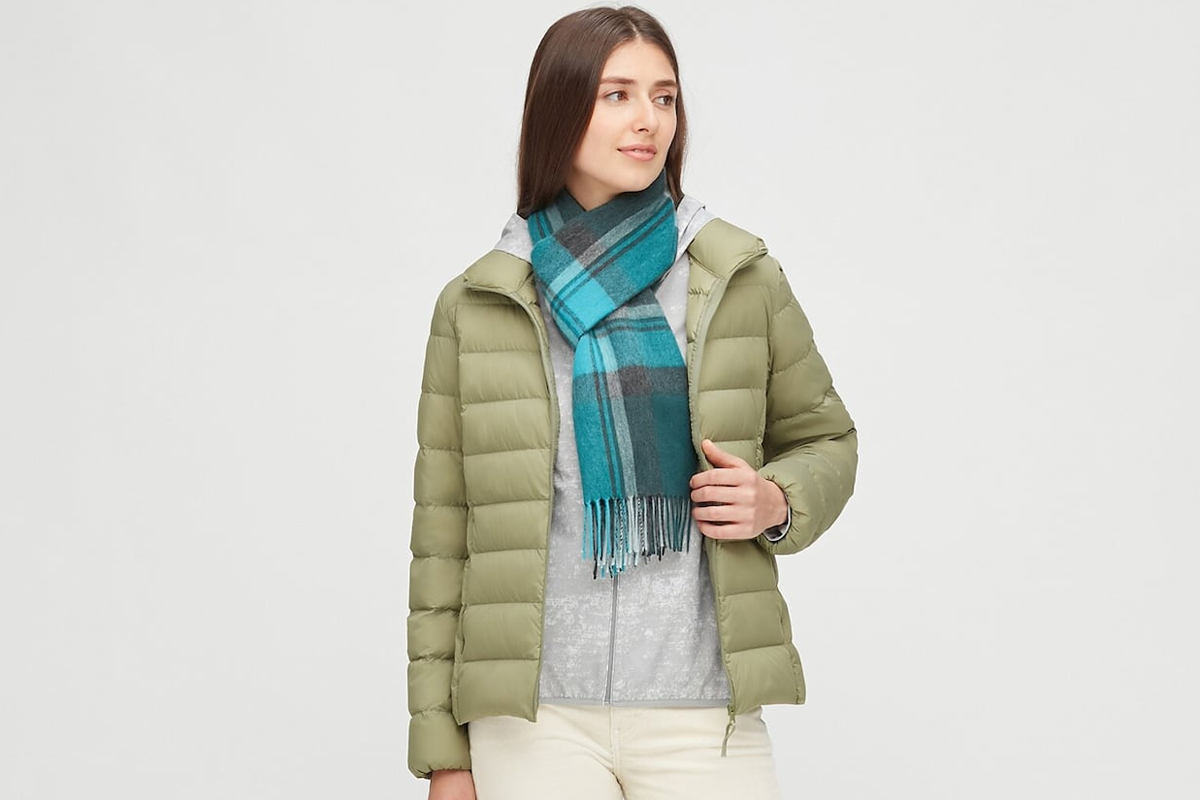 Uniqlo Puffer Jacket
Form and function collide on Uniqlo's ultra-light and uber-cosy puffer jacket. Available in different colours, it features a water-repellent coating, a roll-down design for easy storage, double elastic on the hems, an updated chest width, a relaxed fit, and so much more. It's also quite affordable. – AU$110/US$50
Buy it here (AU) Buy it here (US)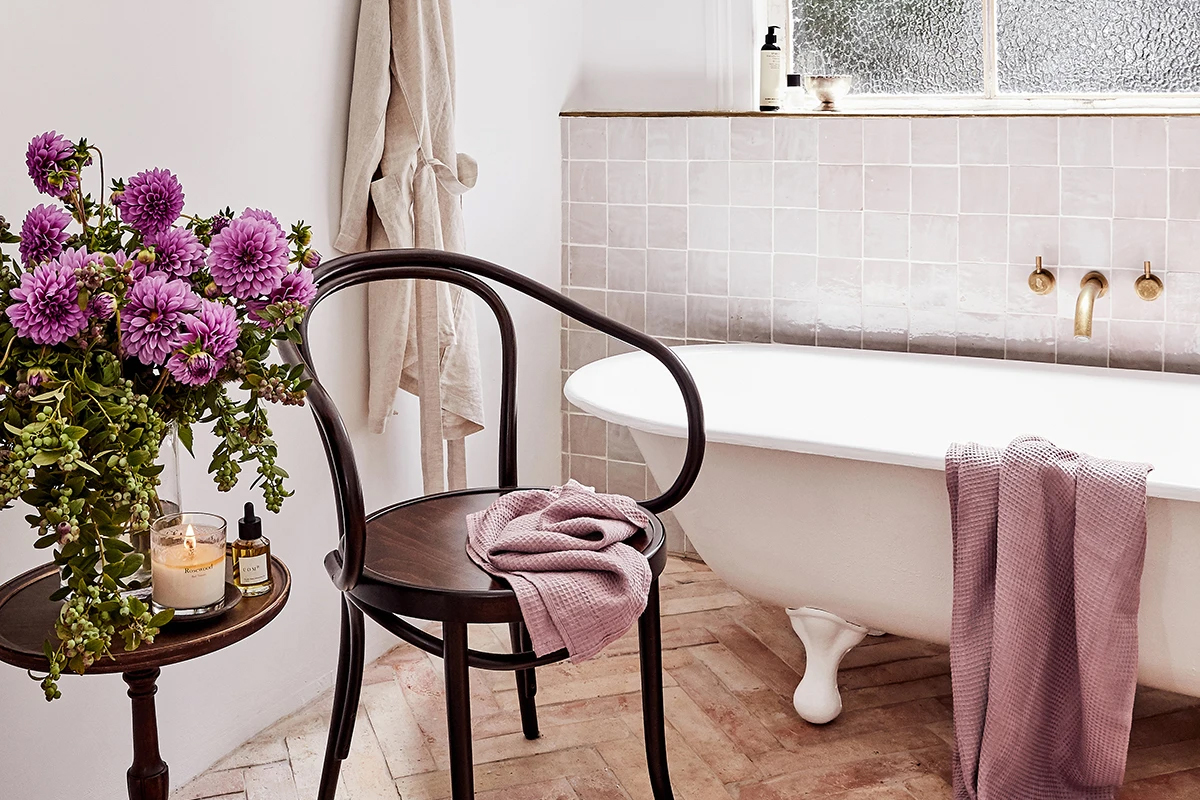 Linen Bath Towel Lavender
Bringing the five-star resort experience onto the homefront, these 100% French Flax Linen bath towels are as plush and absorbent as they are visually striking. No one argues with this kind of comfort and performance and she's not about to start. – US$80
Buy it here (AU) Buy it here (US)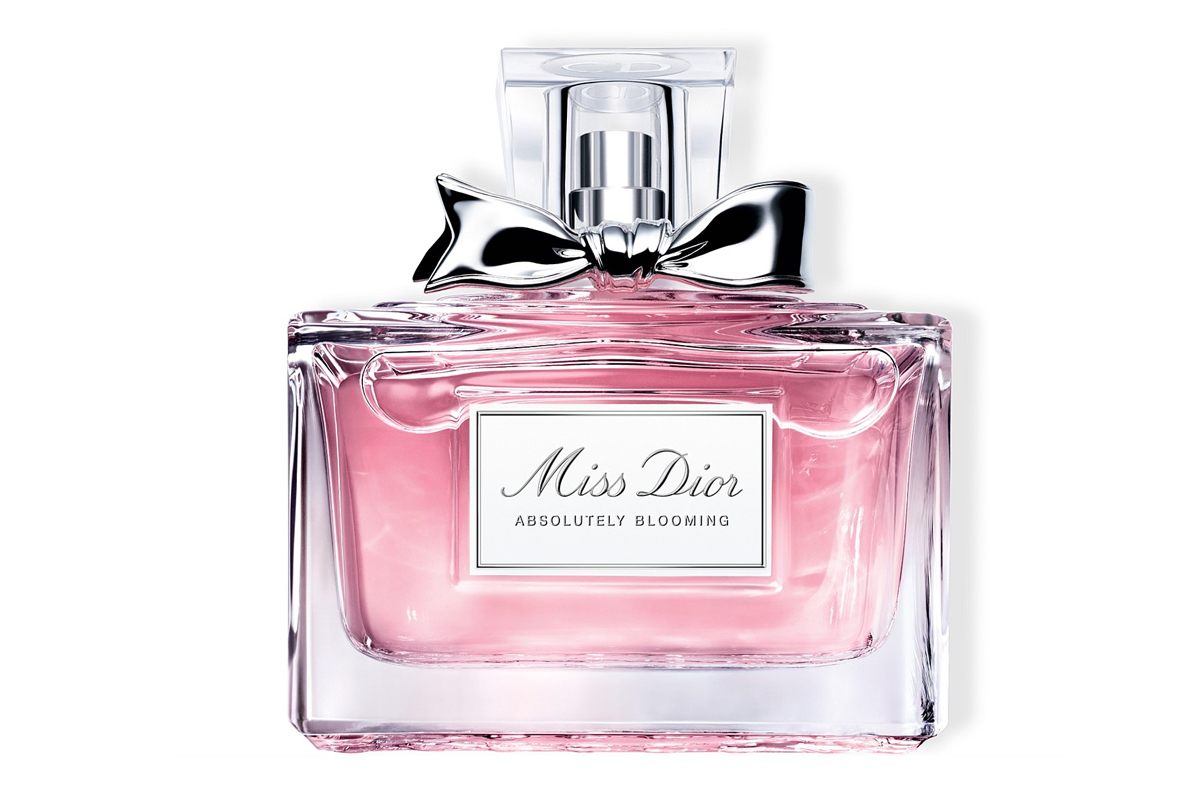 Miss Dior Perfume
As distinguished as the very bottle it comes in, Miss Dior Perfume offers a sumptuous feast for the senses. Its aromatic blend of tangy red berries, fresh flowers, and white musk will prove irresistible to her and you alike. Accept no imposters or substitutes. – AU$244/US$105
Buy it here (AU) Buy it here (US)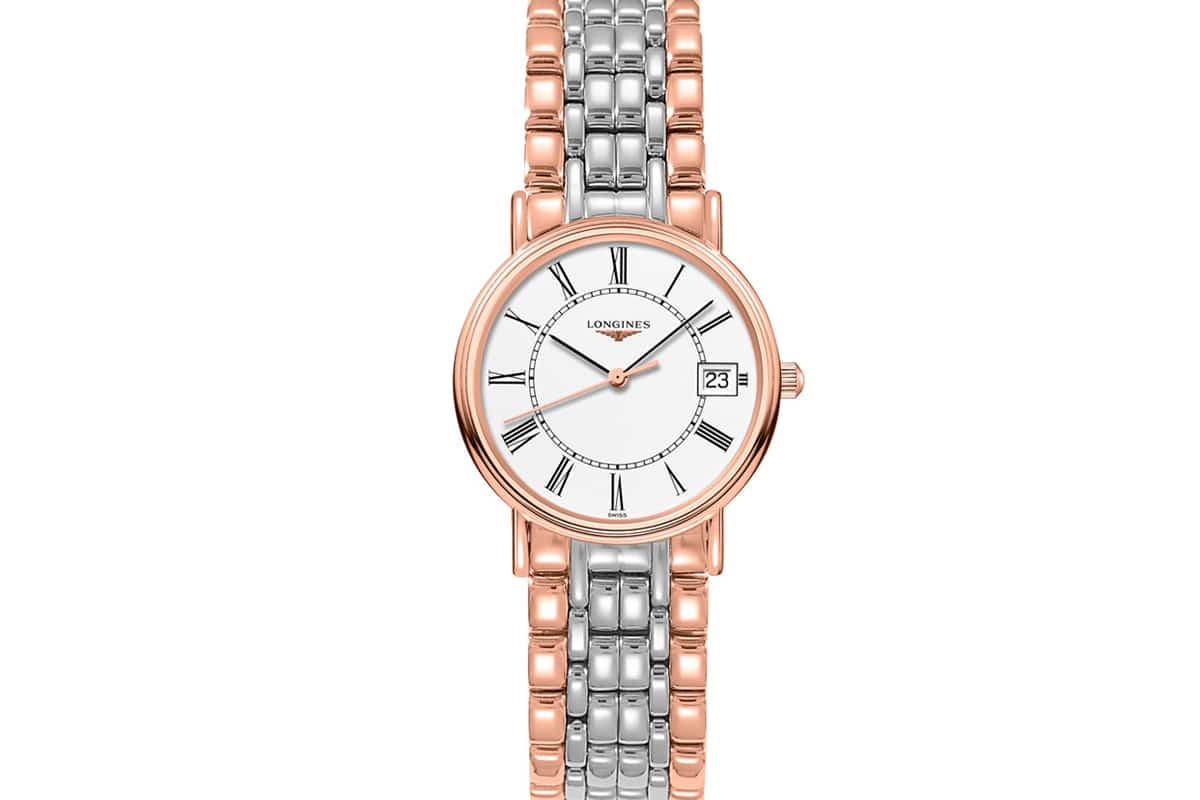 Longines Présence Watch
Slim and streamlined, the Longines Presence exhibits a classical dial face against a white matt backdrop. It's constructed from stainless steel and red PVD coating and water-resistant to 3 bar. She doesn't have to love automatic watches to fall in love with this one. – AU$1,925
Buy it here (AUD) Buy it here (USD)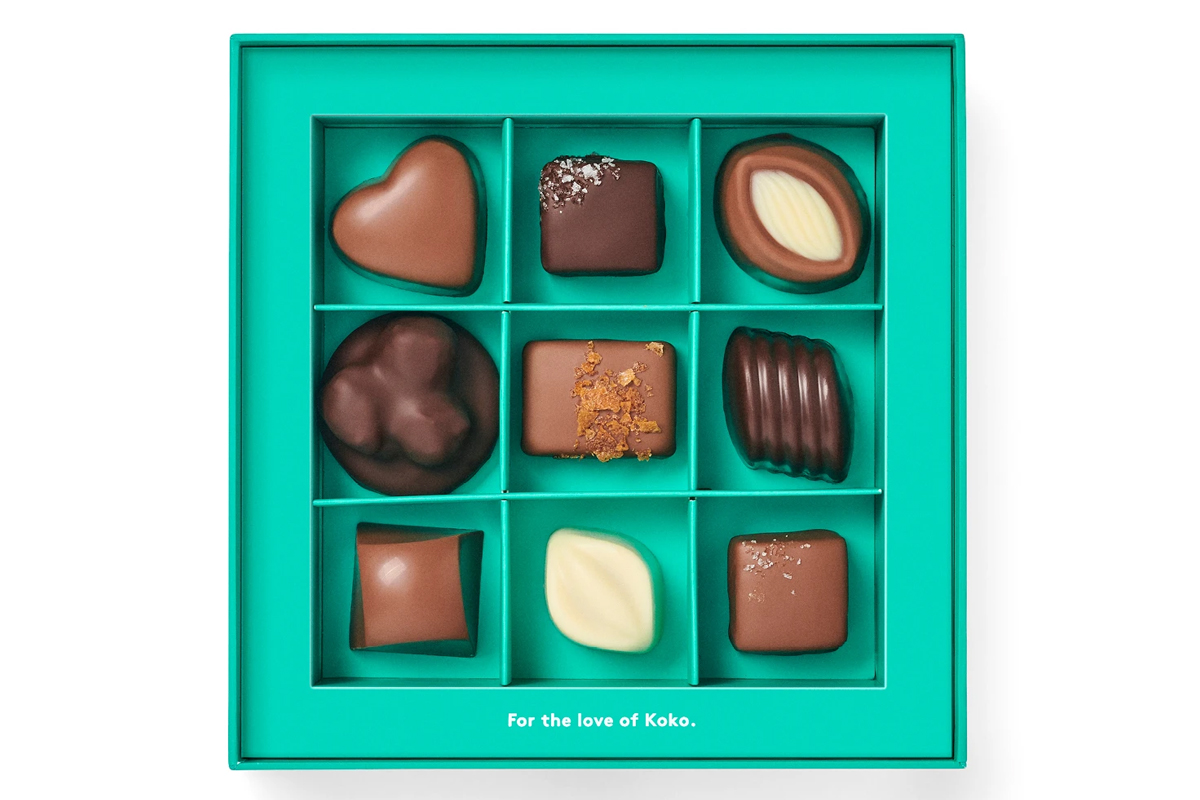 Koko Black Chocolate
A Valentine's Day tradition that never fails, the gift of chocolate is as sweet now as ever before. Koko Black has you covered with this nine-piece assortment of their most popular pralines. You can add a special gift sleeve with a personalised message for an extra two bucks and we suggest that you do just that. Here's hoping she's down to share. – AU$25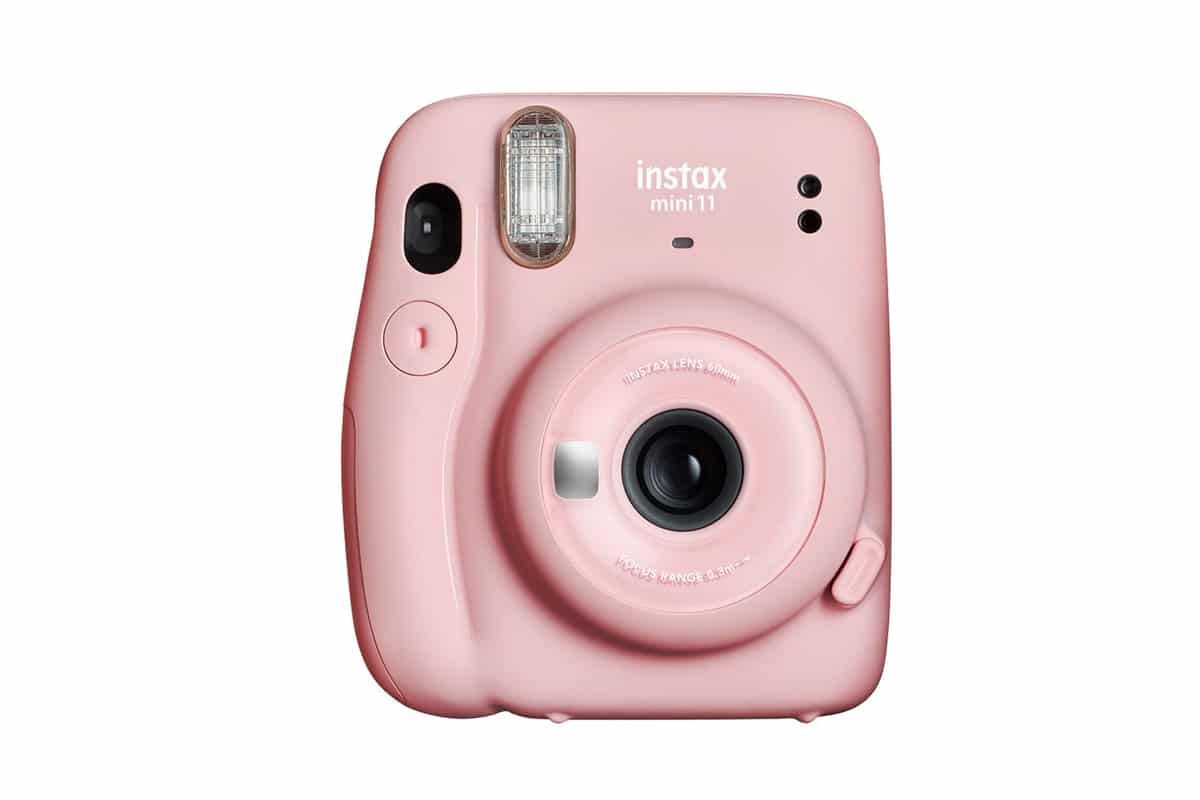 Fujifilm Instax Mini 11 Instant Camera
Injecting retro style with modern finesse, the Mini 11 Instant Camera prints old school photos in approximately 90 seconds flat. Updated features like automatic exposure adjust the shutter speed to suit a host of different environments. It's the perfect way to capture memories this Valentine's Day while leaving your smartphone behind. – AU$88/US$69
Buy it here (AU) Buy it here (US)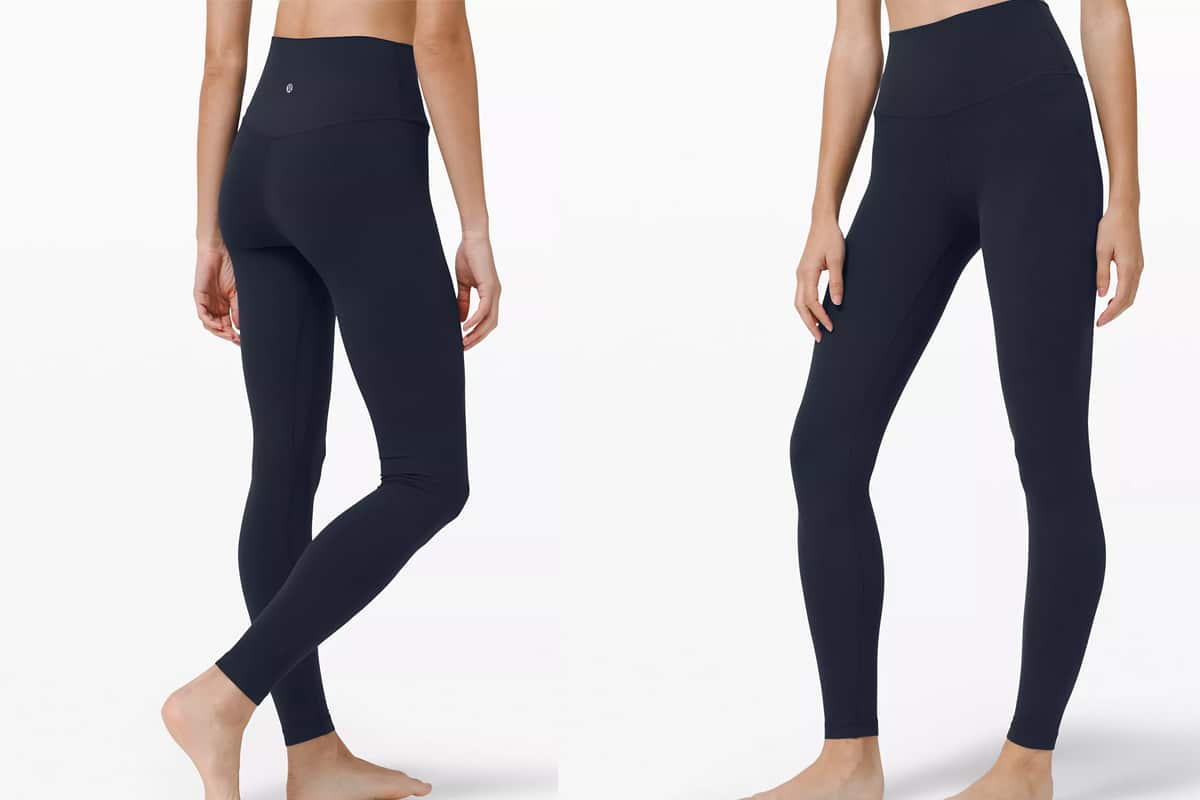 lululemon Align Pant
If your wife or girlfriend practices yoga, then she can never have too much lululemon in her life. The brand's acclaimed Align Pant employs patented Nulu fabric, which is so soft and lightweight that she might forget she's wearing them. – US$98
Buy it here (AU) Buy it here (US)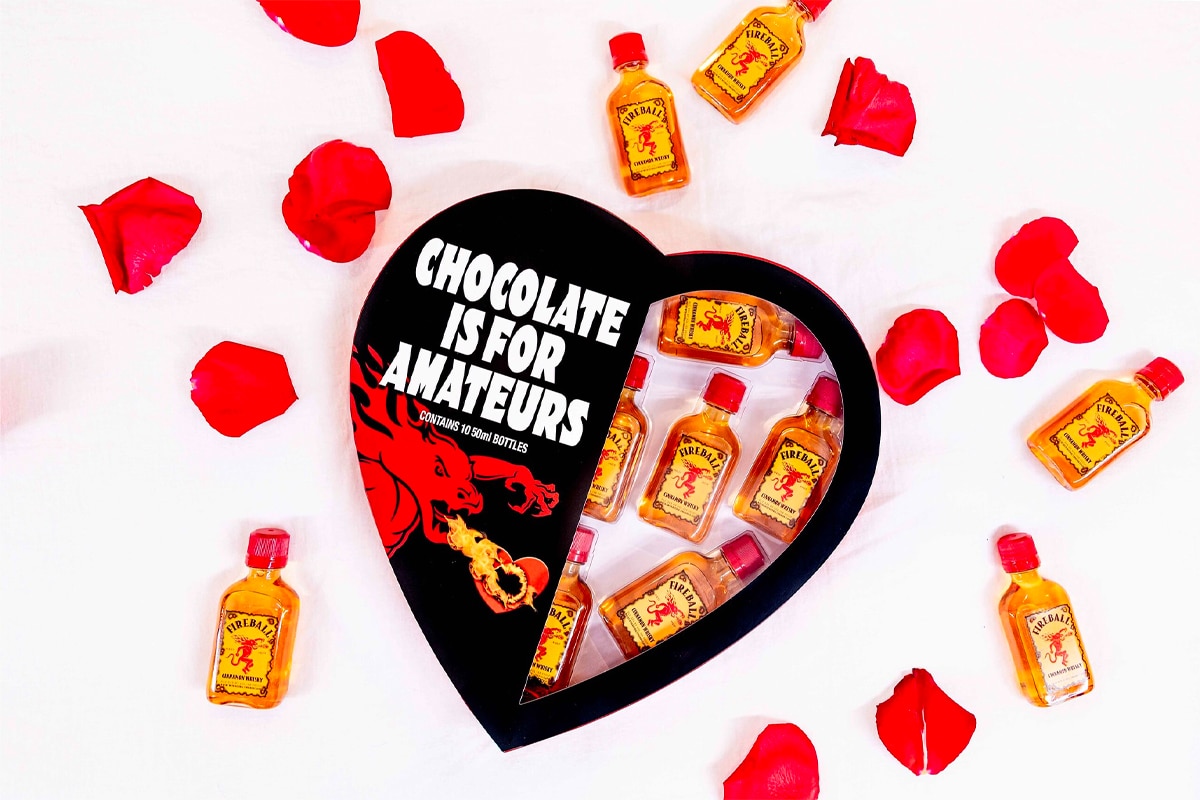 Fireball Flamin' Valentine's Heart
If chocolates, handbags and perfume aren't exactly your girl's type of thing, then why not give the gift of a good time? The legends over at Fireball are offering up a Flamin' Valentine's Heart filled with ten 50ml bottles of the sweet, cinnamon whisky ready to be demolished at will. – AU$45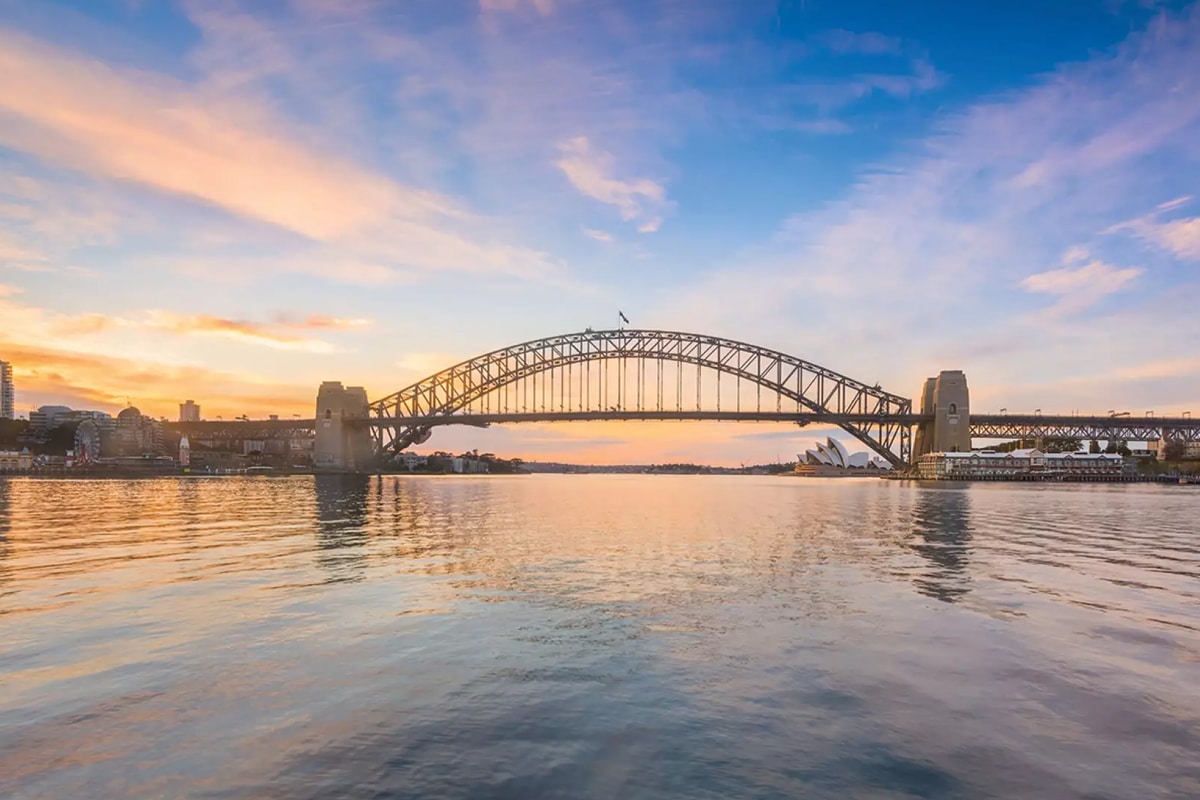 Bridgeclimb Climb and Dine
For all the sportier couples out there, here's a gift that neither of you will ever forget. First, you scale the Sydney Bridge and enjoy breathtaking 360-degree views once you reach the top. Next up is a two-hour dining experience at either The Glenmore, Pier One, or The Australian Hotel. Romance and adventure in one spontaneous gift package? Where do we sign up?! – AU$270 pp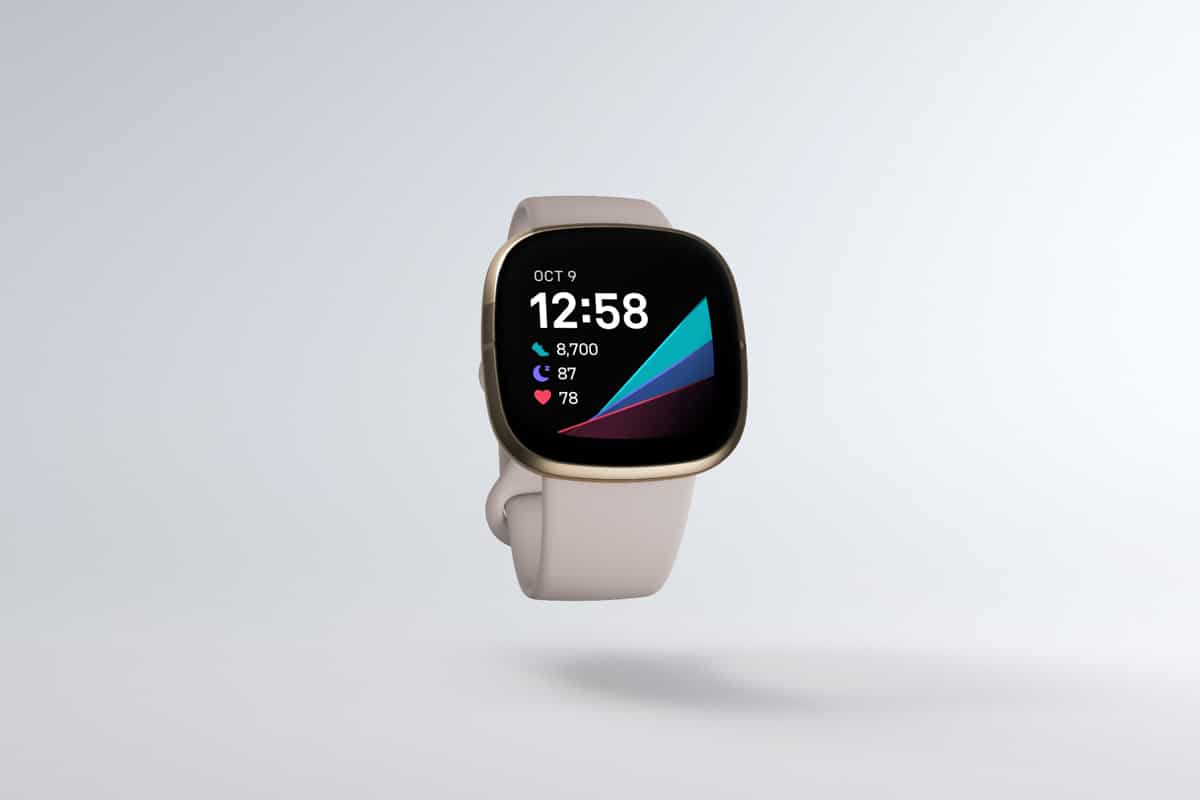 Fitbit Sense
Functional and fashionable, Fitbit Sense keeps pace with all your vital metrics. Use it to count steps, monitor heart rate, manage stress, check skin temperature, track sleeping patterns, and so much more. Fitness-based wearables don't get better than this. – AU$500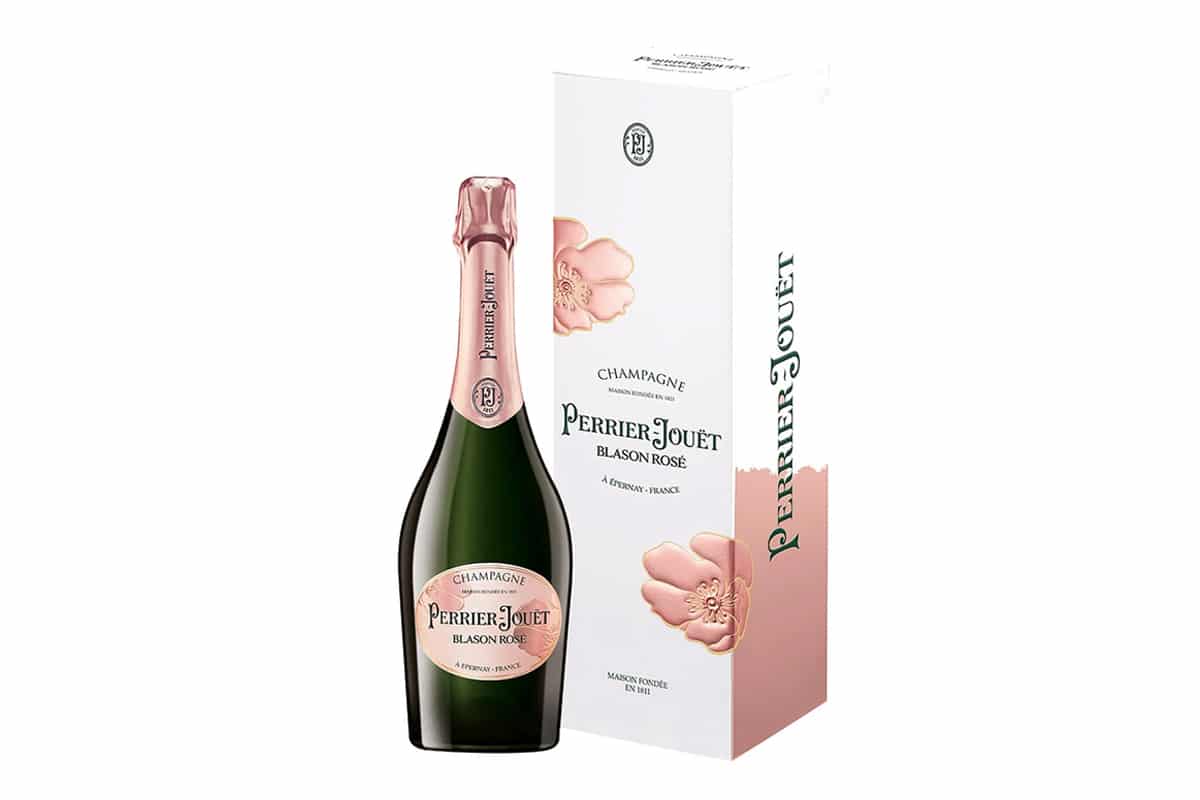 Perrier-Jouët Blason Rosé
Full-bodied with a floral edge, Perrier-Jouët Blason Rosé rewards the palate with heavy layers of ripe fruit and a savoury finish. It's dry, bubbly, French, and beautiful. As far as romantic gestures go, this one will satisfy her on multiple levels. – AU$130/US$75
Buy it here (AU) Buy it here (US)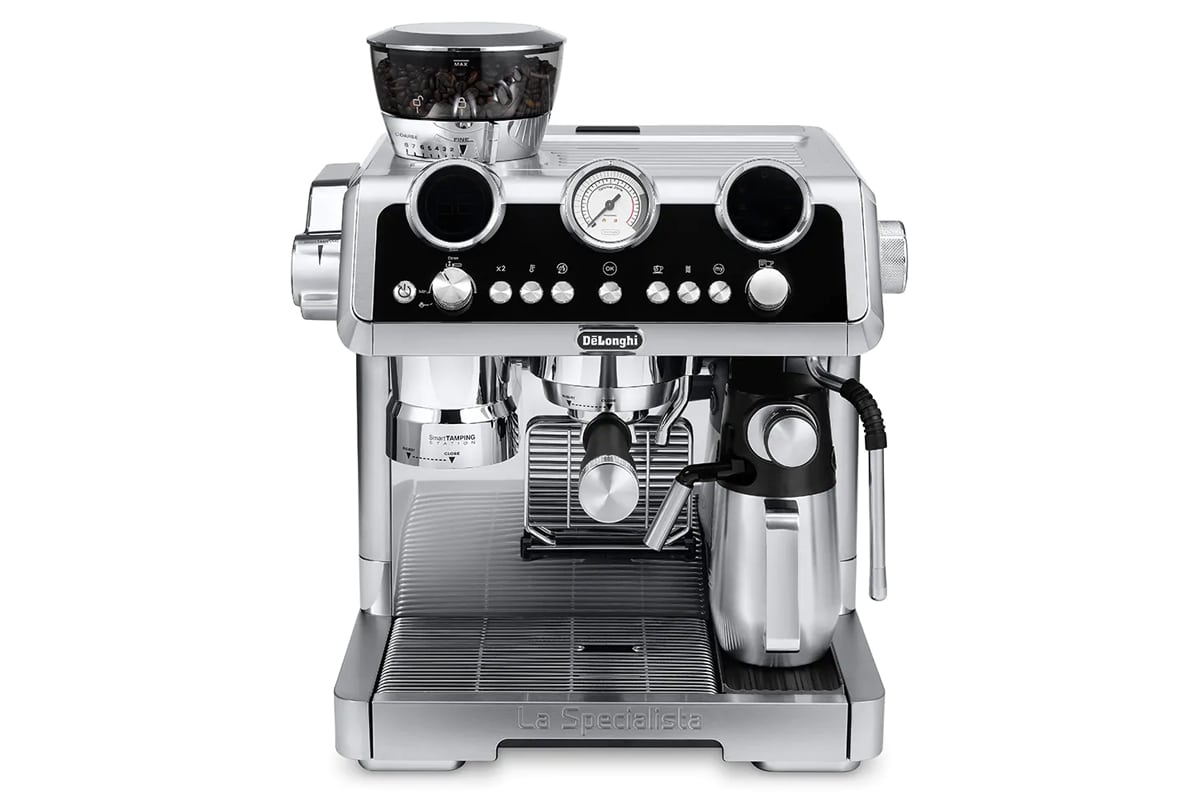 Delonghi La Specialista Maestro
Bring out her inner barista with this artisanal espresso machine. Features include sensor grinding technology, a smart tamping station, active temperature control, and a dedicated heating system. Choose between 6 pre-set recipes and 2 frothing options and start your morning like a master. – AU$1,999
Buy it here (AU) Buy it here (US)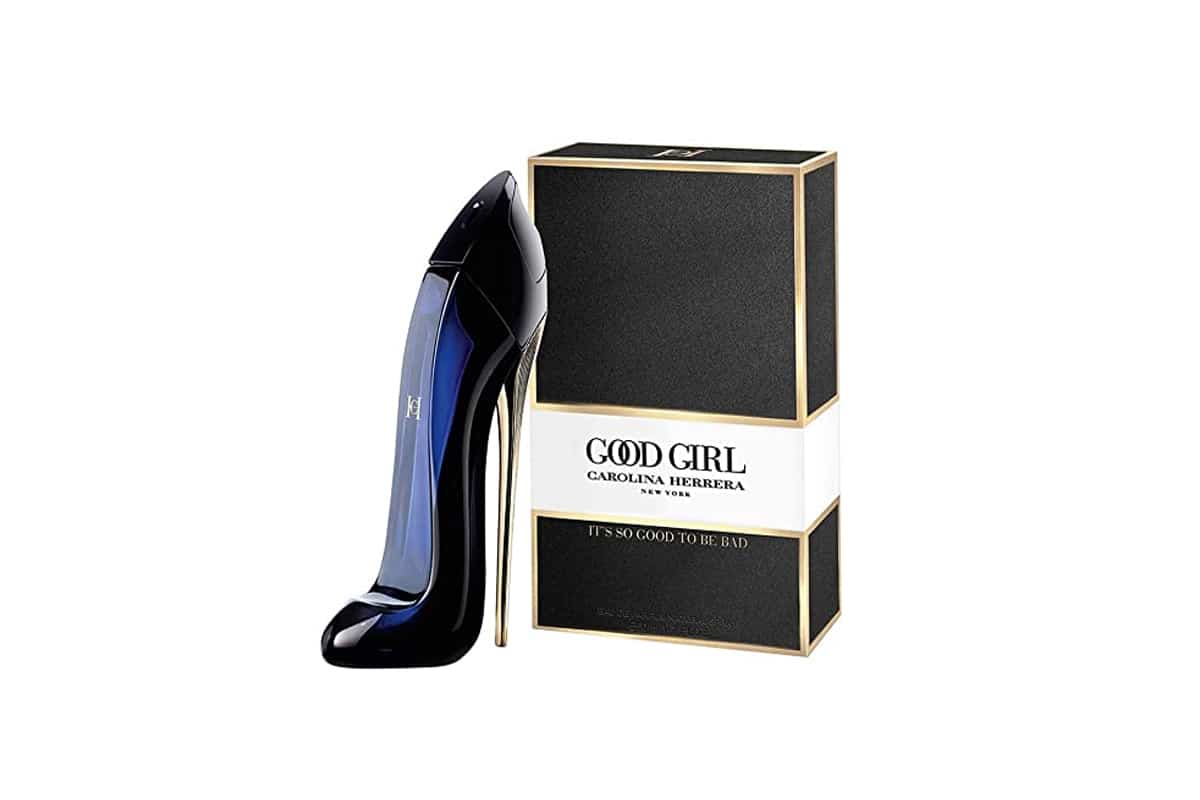 Carolina Herrera Good Girl Supreme EDP
As sensual and versatile as the very woman who'd own it, this bold fragrance blends luscious notes of tuberose, jasmine, and warm tonka. And who can resist the high-heel-shaped bottle? This one is for the good girl who occasionally does bad things. – US$77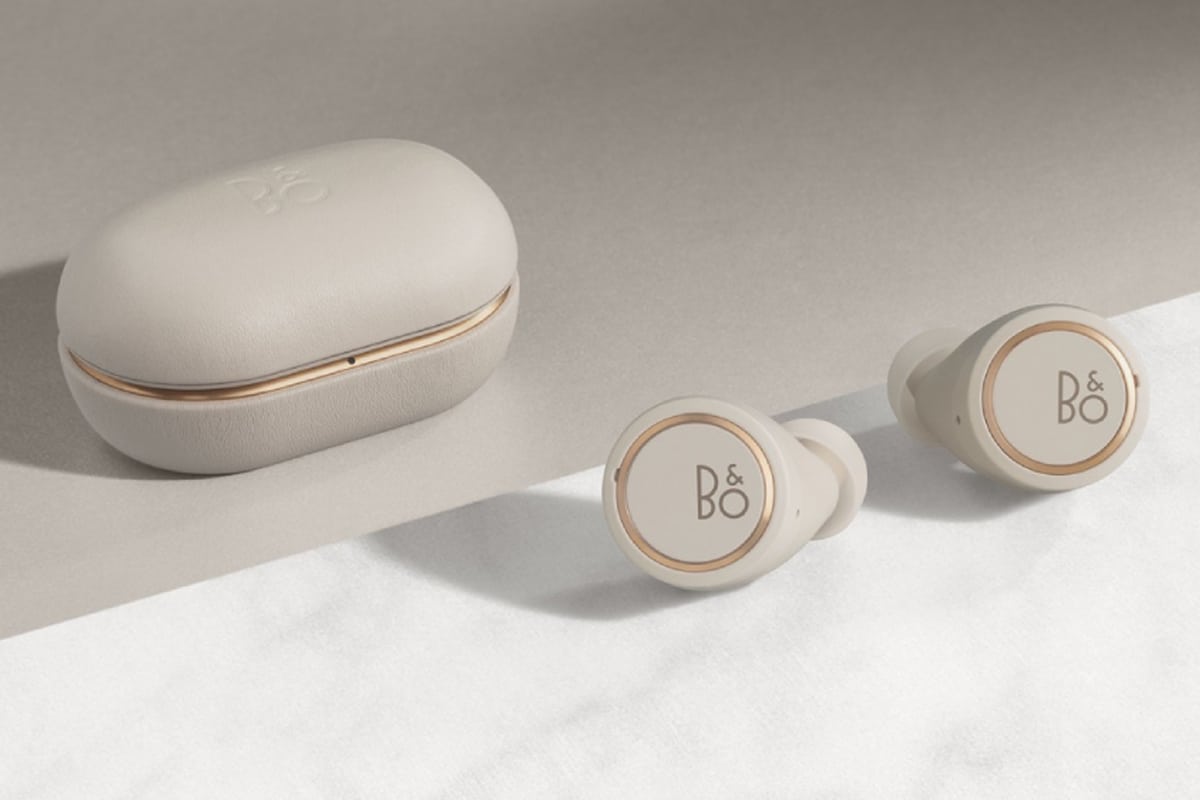 Bang & Olufsen Golden Collection
No one combines stunning design with premium performance quite like audio brand Bang & Olufsen. If she has an eye for style and ear for quality, the Golden Collection will downright spoil her. Welcome to the top shelf.
Buy it here (AU) Buy it here (US)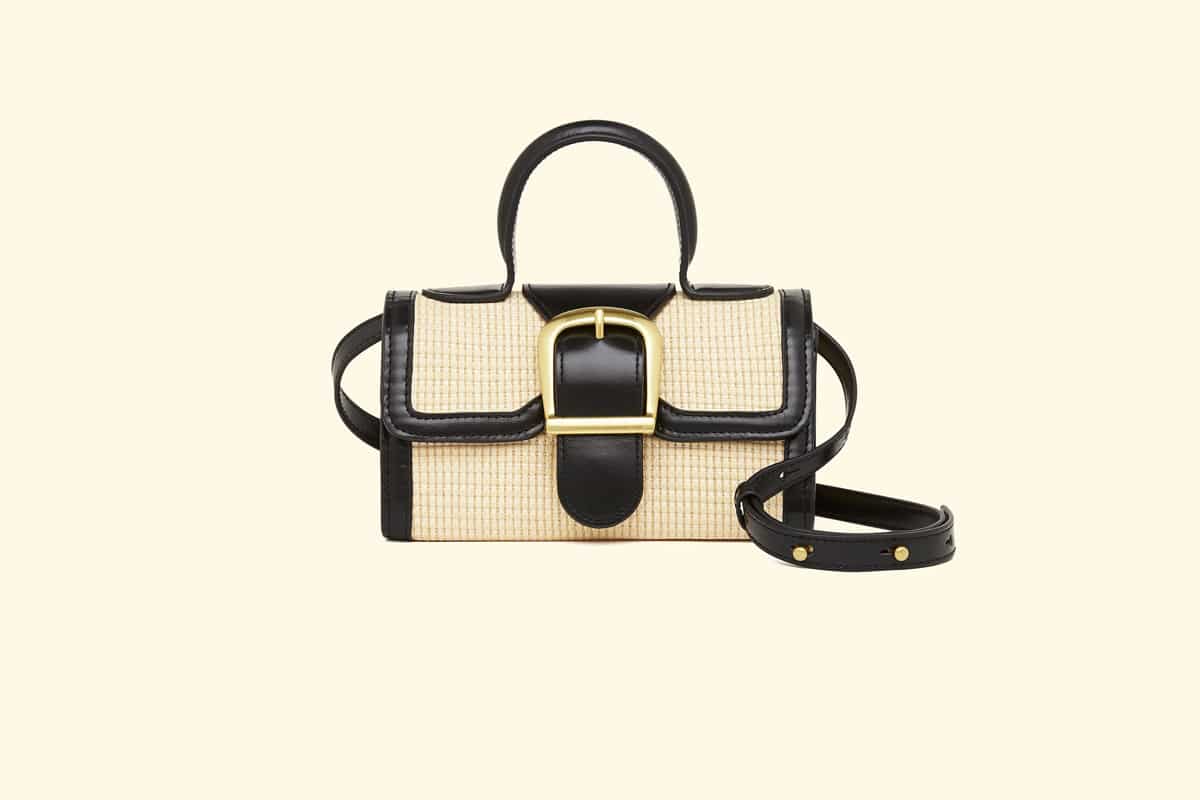 Rylan Mini Satchel Bag
With its hand-painted edges, micro nubuck lining, brass hardware, and signature combination of Spanish raffia and Italian leather, this mini satchel bag is guaranteed to put a massive smile on her face. That means good things for you this Valentine's Day. Very good things. – AU$699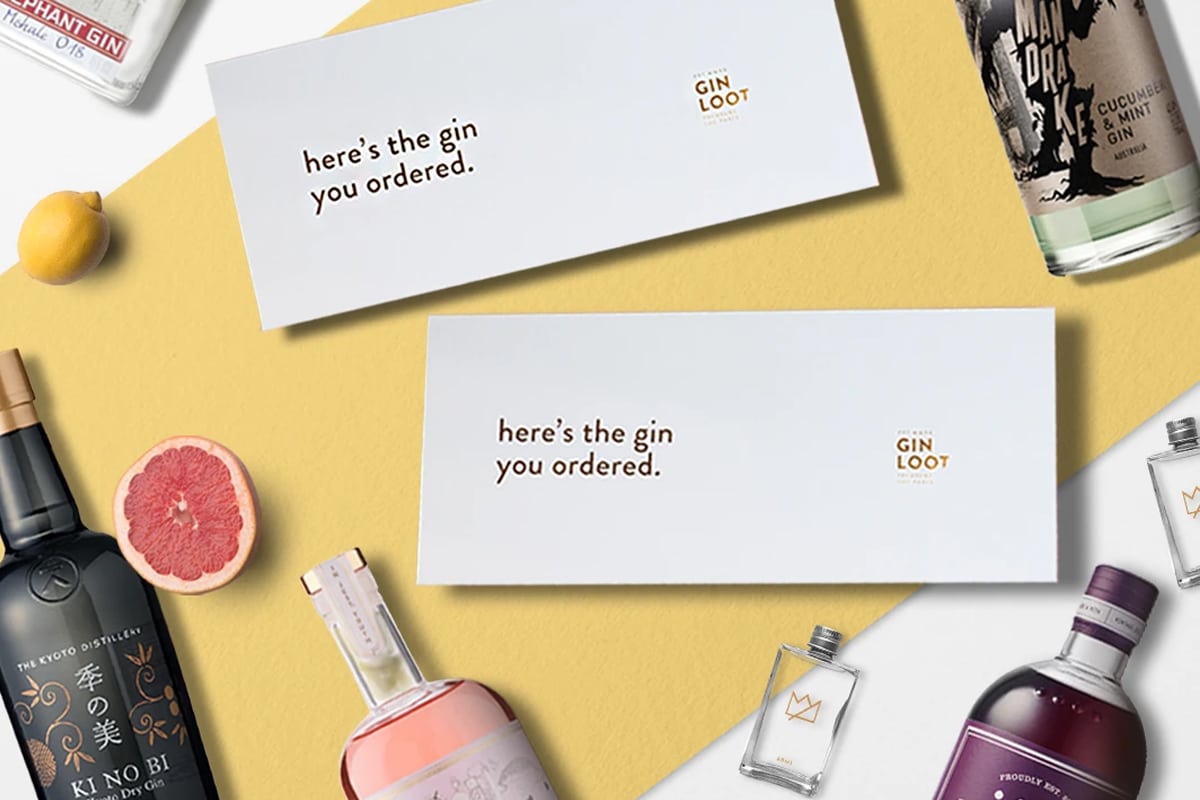 Gin Lover's Valentines Bundle
Why get just one gin when you can get a variety of different styles and flavours instead? That's the thinking behind this Valentine's Day bundle, which features no less than 6 gin tasters. It's currently available at a discount and moving fast so don't wait to buy one. – AU$89
More Gift Guides:
2020 Christmas Gift Guide – Under $250
An Apple Lover's Valentine's Day Gift Guide
2020 Valentine's Day Gift Guide – For Her